You know, being a wrestling video games fan in 2021 is pretty depressing and it seems like only a rumored WWE 2K22 GM mode may revive wrestling video games. Through the years, the genre has completely transformed into some kind of a sports simulation, on the contrary to the older over-the-top arcade fighting games. The most recent, arcade-style pro-wrestling game is Fire Pro Wrestling World which came in 2017 and, to be honest, this one is not everyone's cup of tea, having simplistic, 2D style with lack of any story mode or Universe-alike modes. While 2K studio has been copy-pasting games, adding only a few minor features every single year, since at least 2K14, playing WWE 2K product wasn't the most exciting thing to do for the fans of the genre, which resulted in fans outrage with WWE 2K20 and further cancellation of 2021 entry. At the moment, gamers who want to recreate historic match-ups or to run their own wrestling company in the GM mode have a handful of options

How to pass time waiting for the WWE 2K22 GM mode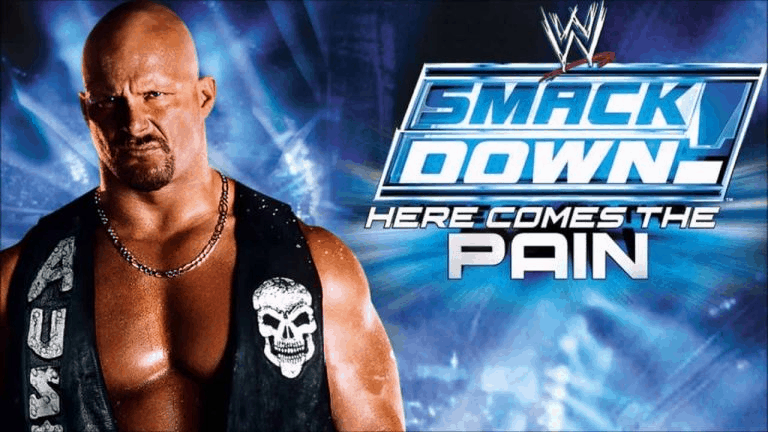 Playing the latest WWE 2K20 (which we strongly DO NOT recommend), or the all-round more finished game WWE 2K19
Playing arcade-style, fast-paced Fire Pro Wrestling World with all DLCs on PC, 
Revisiting older wrestling series like WWE Smackdown VS Raw (2005-2011), Smackdown! Series (2000-2004) or just playing the magnum opus WWF No Mercy on Nintendo 64 via emulators
Waiting for the next WWE or AEW game to come, yet there is no evidence that those will be good either exciting
Why GM mode is important for fans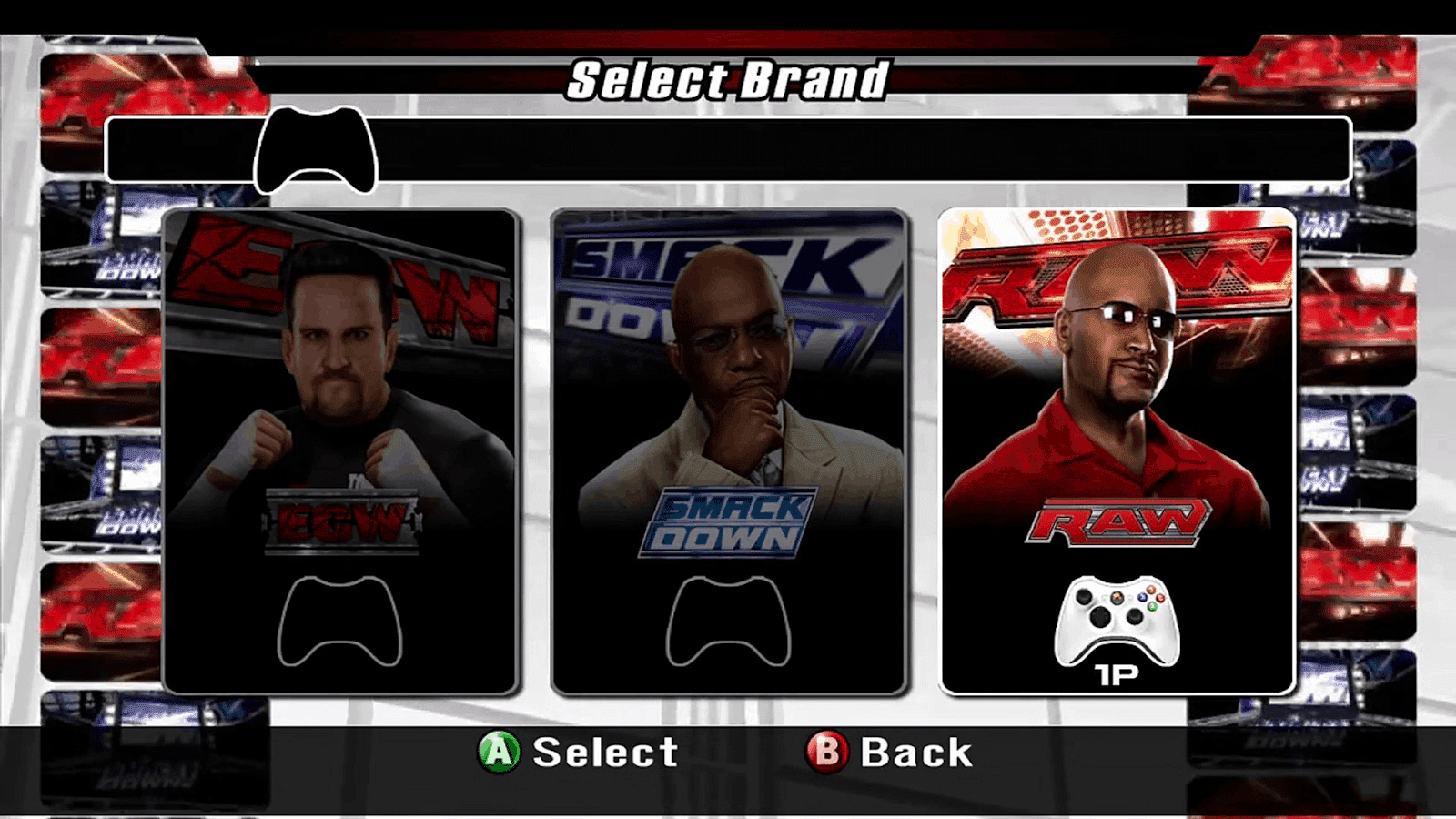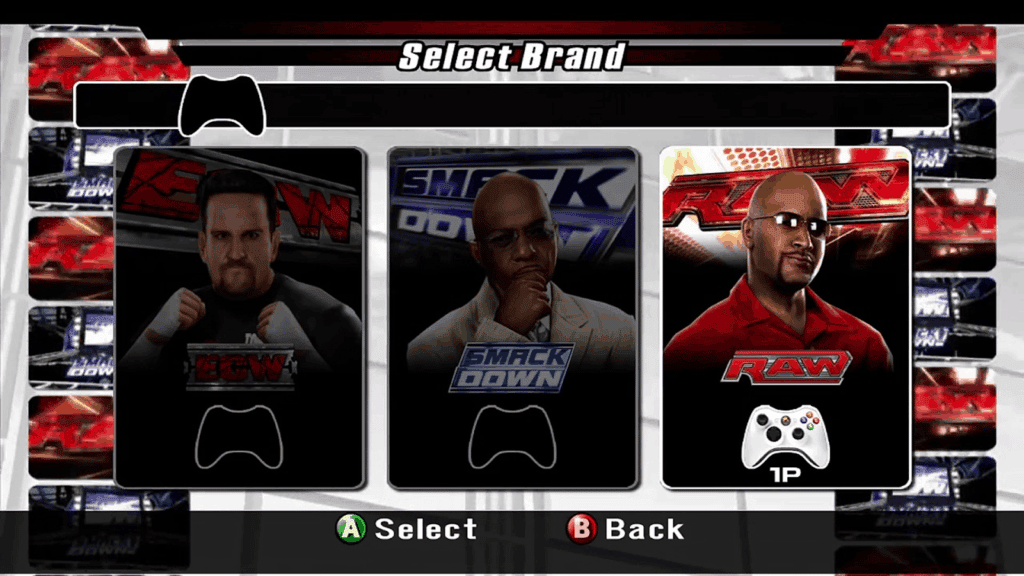 I, personally, have been playing different wrestling video games for almost a decade and I can confidently say that I've played most of them. As I have been a die-hard WWE fan since my childhood I've always dreamt to run my own wrestling company and to manage every little thing related to the business side of the industry, as well as actually being able to play as my icons and to put them into fantasy match-ups of my own creation. The best place for my dreams to come true was the GM mode, which was implemented in 2006, in the first entry of the Smackdown vs Raw series and it was awesome. Years passed by and GM mode had become even better, until its initial demise 13 years ago, with the last WWE game ever to have a proper General Manager mode being WWE Smackdown vs Raw 2008.
This mode was the best place for the most avid wrestling fans to fulfill their creative ideas and everybody familiar with the genre would agree that it was THAT good. It's been almost 15 years and we still want to see WWE 2K GM mode make its debut.
The Universe mode was created and made its first appearance in WWE SvR 2011 and has replaced GM mode onward, although being a pretty different thing in general. While the Universe mode gives us almost full creative control over our wrestling company, it doesn't replicate the business side of WWE, which GM mode did perfectly.
Last year 2K studio took a break from their annual wrestling franchise and considering the absence of WWE 2K21 along with competition on behalf of the upcoming AEW game, the company has the only option – to make WWE 2K22 GM mode come true. If you don't think that bringing back only ONE mode would make such a big difference or even revive the whole gaming franchise, then please take a look at the list I've made:
Why should 2K make WWE 2K22 GM mode happen?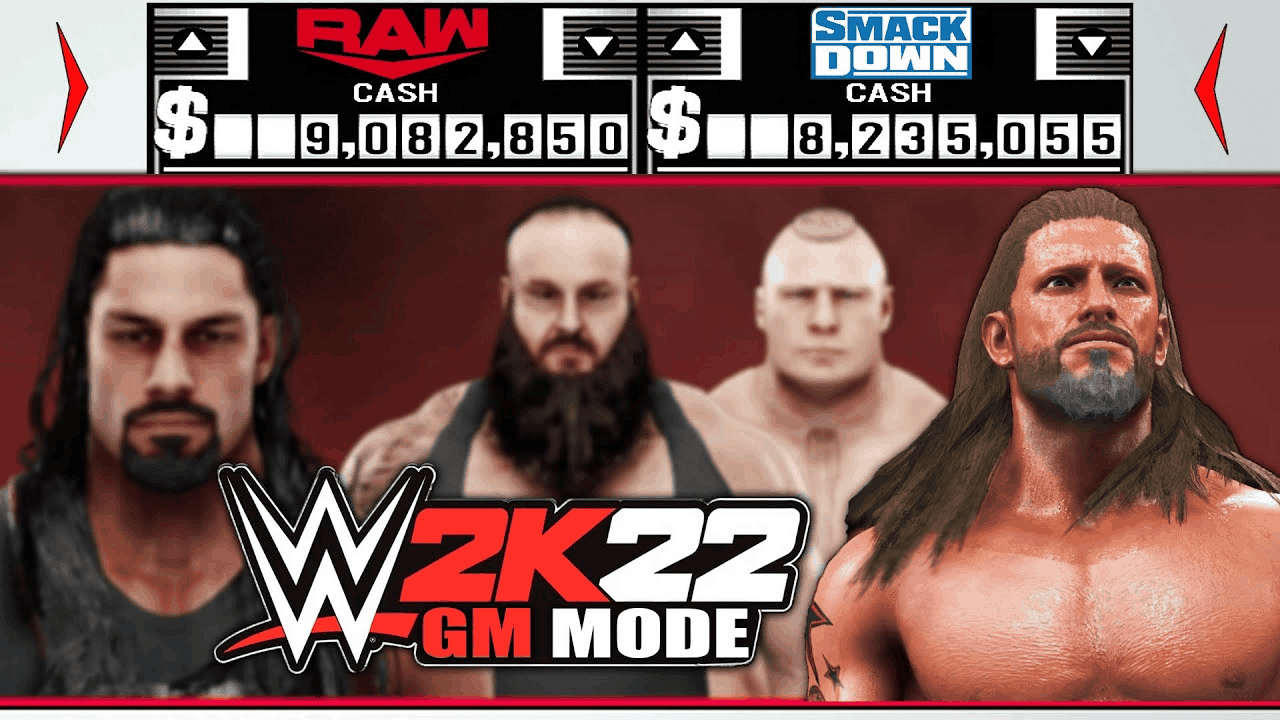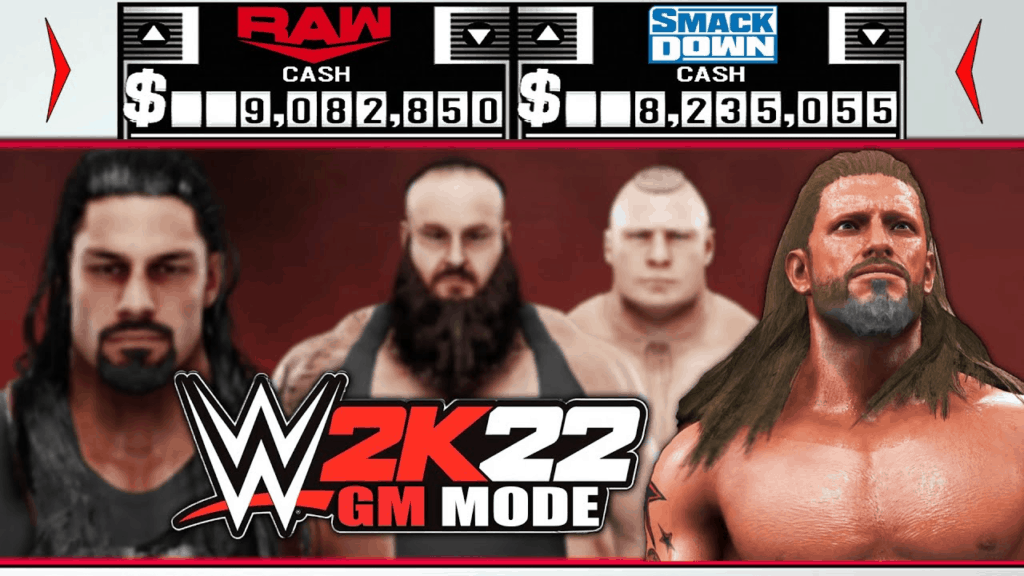 The return of the game mode would immediately bring the attention of hardcore WWE fans, as well as the interest of people who enjoy playing fighting and sports manager games, which would definitely help the whole wrestling video games genre to rise from the ashes and once more to establish itself as a thing to be reckoned with among the gaming community.
GM mode would bring even people who are not familiar with the wrestling world, as the mode itself represents business strategy and management over an actual fighting
If AEW upcoming game won't introduce anything close to the general manager feature, WWE 2K22 GM mode would be the absolute monopolist in this field, thus making all the competitors adapt and evolve, giving us more great wrestling video games to play
An increase in fans, aka product consumers would give 2K studio a motivation to polish their games and to bring more modes and significant features in the future entries
The comeback of such a beloved feature would be all-around very beneficial for the wrestling games genre and now let's talk about how exactly WWE 2K22 GM mode should be represented to exceed all the expectations:
The Draft is a must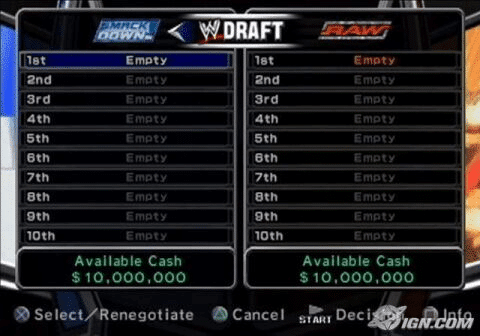 A good GM mode SHOULD include a drafting system just like back in the day in Smackdown vs Raw 2006-2008. This one also makes a lot of sense as it is something that happens at the beginning of every year in actual WWE programming. The Draft brings a lot of intrigue to the gameplay and will give every player a unique start, also can you imagine drafting wrestlers with your friend?
Co-op
This one would be a gamechanger (pun intended), even though there were a lot of variations of GM mode through the years, none included co-op which is a feature that will make basically ANY game mode twice as better
Trading and signing system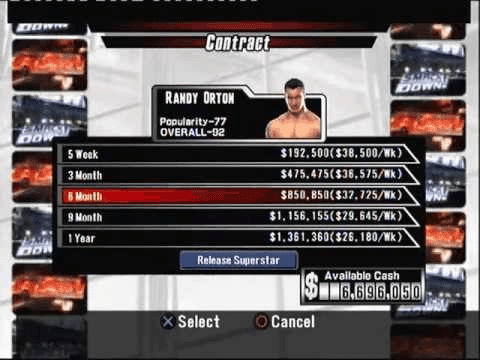 This feature is something that WWE 2K22 GM mode should be about. Contract signing and wrestlers trading makes this game mode unique and meaningful, as well as bring funds management elements into gameplay. In real life, professional fighters make contracts with companies or brands before they actually enter the ring like in any other sports like basketball, football, or else and WWE 2K22 GM mode should include it, period
Viewership statistics
The number of viewers is the most valuable currency in the pro-wrestling world and WWE 2K22 GM mode should represent it in the game. If you're consistently making good business decisions, create engaging, heated rivalries, eye-catching storylines you are rewarded with increased viewership, while not taking good care of your promotion might result in fans losing interest in your product thus significantly decreasing the much-needed income to keep your wrestlers under contract
Babyface/Heel system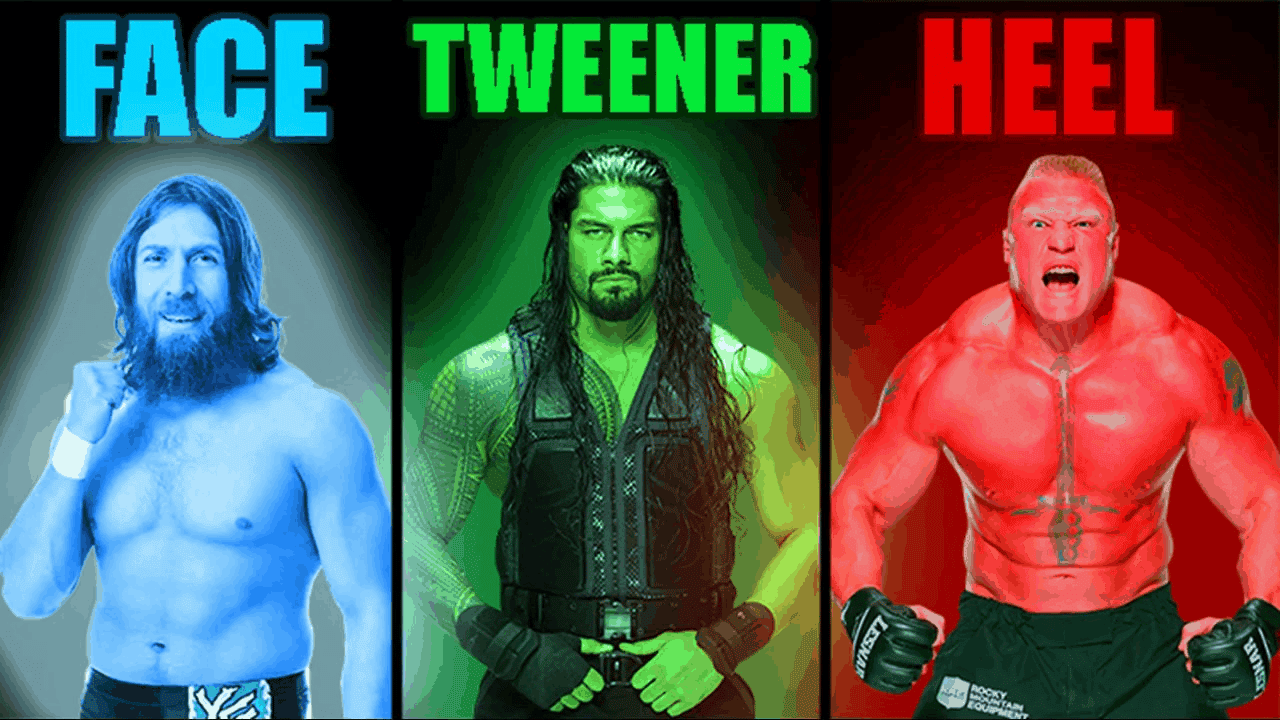 Good versus evil is the fundamental dynamic that is a base for the majority of iconic storylines in WWE history and wrestling video games should represent it as well. Along with the business side of wrestling, WWE 2K22 GM mode is ought to include the creative part of pro-wrestling to give players the best up-to-date real product experience
Social media interactions
Social media is something that has never impacted the world of wrestling as much as it does now. One tweet or a mean comment on Facebook might start a war between two or even more wrestlers, also the Internet is a great way to promote your show or to hype-up the specific wrestler and this is something the upcoming entry must address
The conclusion
Those 6 things are the most important ones from the fans' perspective and if 2K wants to succeed this year, WWE 2K22 GM mode must be created according to this gamers' wish-list. 2021 is a high time for every major wrestling video games developer to step up and create something fresh, exciting, and unique in order to make the genre flourish just like it used to.