Marvel's Spider-man: Miles Morales has officially received a teaser trailer for PC. Sony released the 30-second teaser showcasing the game footage. It was previously announced that the game would be coming to PC, but no other information was provided then. Previously the remastered version of the original Marvel's Spider-man was released in August this year. Marvel's Spider-man: Miles Morales will release on PC via Steam and the Epic Games Store this fall. No specific date has been announced yet.
In Marvel's Spider-man: Miles Morales, we play as Miles Morales, a protege of the original Spider-man Peter Parker, now in his own solo adventure that features new characters and new abilities and suits. The game was initially announced as one of the launch exclusives for the PlayStation 5 in 2020.
Marvel's Spider-man: Miles Morales – Another PlayStation Exclusive to PC
With Marvel's Spider-man: Miles Morales officially receiving a teaser trailer, it will join a long line of Playstation exclusives being released for PC. Currently, the Playstation exclusive games to be released for PC include God of War, Days Gone, Horizon Zero Dawn, Death Stranding, Helldivers, Predator Hunting Grounds, and the recently released Marvel's Spider-man.
Uncharted: Legacy of Thieves is also slated for release later this year. And finally, The Last of Us Part I Remake will also be coming later. But, there hasn't been a specific release window for that.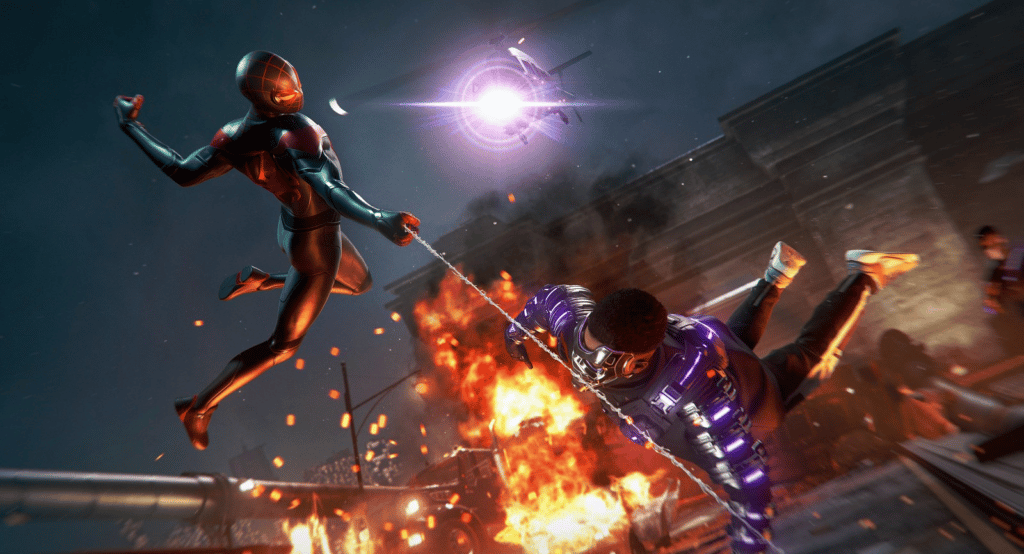 In addition to that, Playstation Launcher references were also spotted in the PC files of Marvel's Spider-man. That means it could also support cross-buy as well. So, it seems that Sony is going all in with its PC commitments. Perhaps we might get to play the games soon on the PS launcher when it releases.
Microsoft has recently claimed that Sony is keeping several games off Game Pass because it sees the service as a threat to its financial success. Cross-play functionality and the introduction of a PlayStation Launcher may eventually help Sony in some ways.
What do you think of this news? Are you excited for Marvel's Spider-man: Miles Morales on PC? Share your thoughts in the comments section below!