A new Sonic Frontiers trailer titled 'Showdown' has been released, showing a montage of the game's combat and exploration. Firstly, It shows Sonic taking on a bunch of robot enemies and taking them down with his various movies. As well as that, the combat featured is definitely fast-paced and adrenaline rushing as is customary with Sonic games. In addition, it shows Sonic exploring the world of Frontiers with allies like Amy Rose. Various biomes are shown in the game which Sonic is seen exploring also.
The trailer features an enchanting rock tune that definitely is intended to hype up the upcoming release of the game.
Sonic Frontiers Details
Sonic Frontiers has been viral this year and is the first game in the series to have an open-world environment. It is being made by the Sonic Team and will be published by Sega. Players will have free rein to explore the huge Starfall Islands, which are home to five types of biomes. Each type of biome is distinct and unique in its own way. Moreover, Sonic can move around in the open world, collecting rings from different monuments and buildings and riding along the rails. The sensation of speed is definitely something noteworthy as shown in the trailer.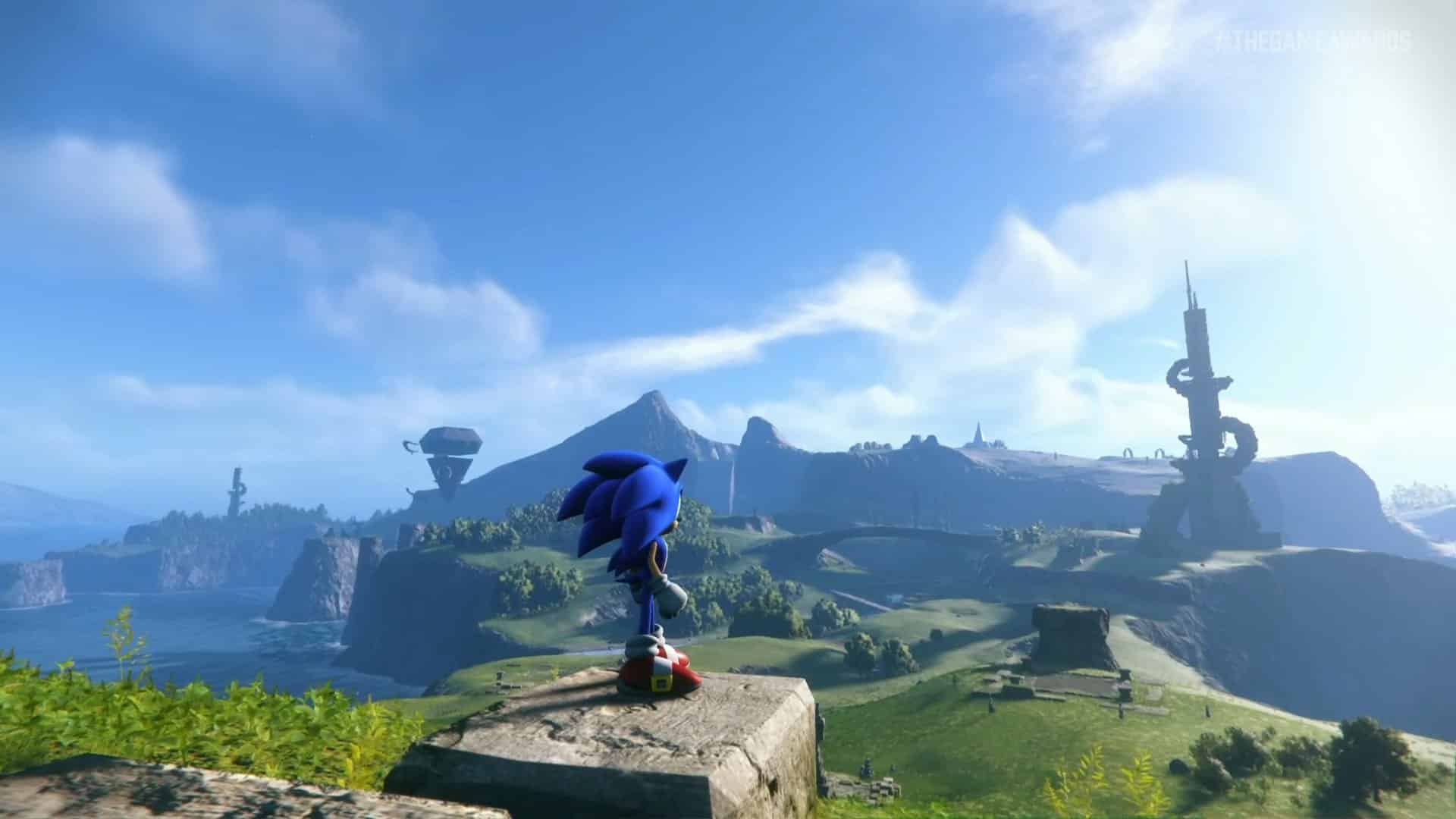 The game will also feature a skill tree that can be used for upgrading your characters. This can be done by collecting tokens from fallen enemies and by exploring. In addition to this, there are also various unlockable skills for Sonic that can further enhance the experience. The vibrant visuals of Sonic Frontiers' environment are clearly influenced by those of titles like Breath of the Wild. Sonic will also solve puzzles using various kinds of abilities also.
Sonic Frontiers is set for release on November 8 this year and will be available on the Nintendo Switch, PlayStation 4, PlayStation 5, Xbox One, Xbox Series X and Series S, and Microsoft Windows.
What do you think of this news? Are you excited about the release of Sonic Frontiers? Share your thoughts in the comments section below!