The last time we heard about Prince of Persia: The Sands of Time Remake, it was 'delayed indefinitely by Ubisoft. However, a list of leaked trophies on Exophase may suggest that the game is back on track the inching its release date.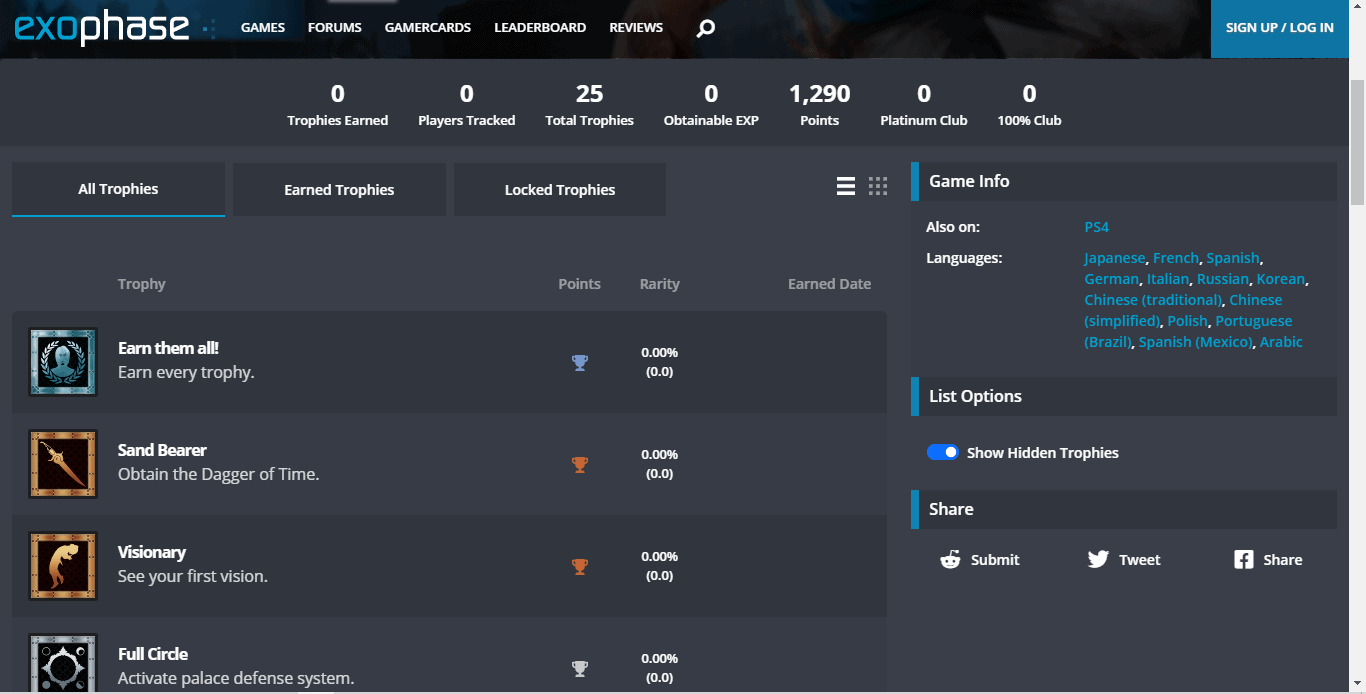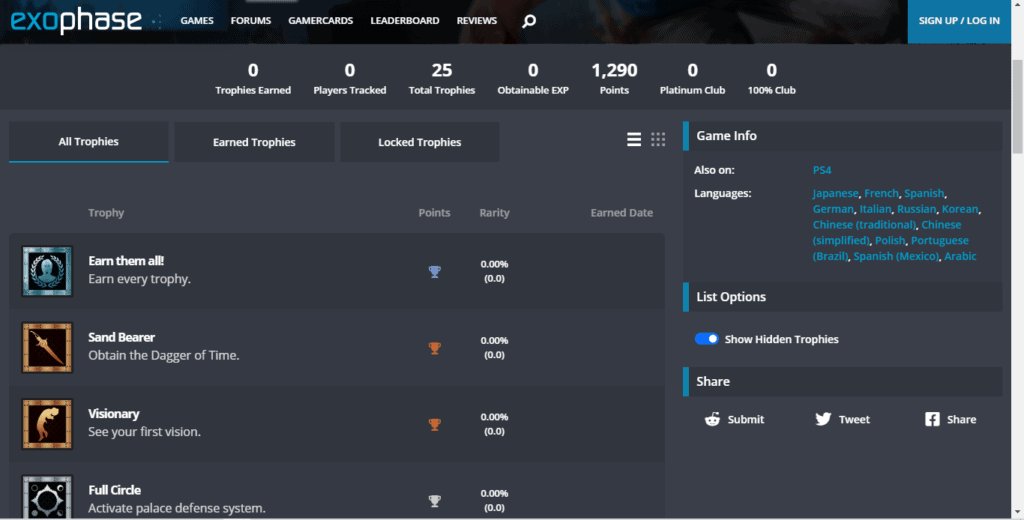 There are a total of 25 trophies, comprised of 7 Gold Trophies, 7 Silver Trophies, 10 Bronze Trophies and a Platinum Trophy. While some of the trophies are pretty 'normal' such as "… I Swear" and "Megafreeze", others are kind of bizarre such as the "Smoldering Gaze" which is earned by staring at Farah 'very closely.' It's a comprehensive list of achievements that just doesn't stick to collecting a certain number of items or killing a certain number of enemies (glares at the PlayStation 3 port of The Sands of Time).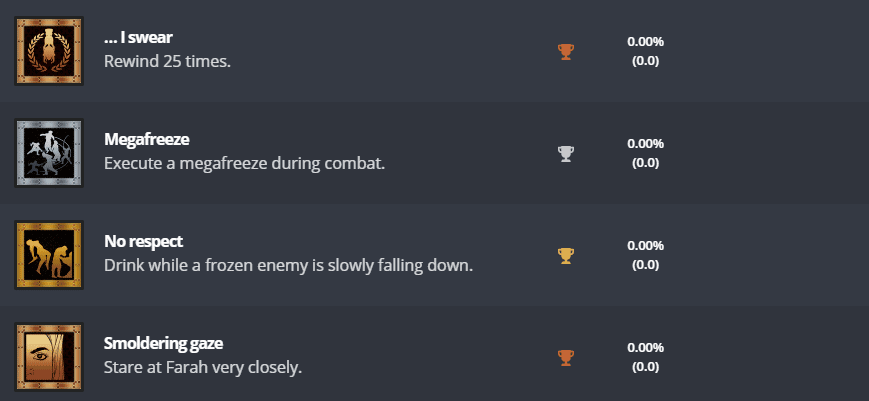 Then there are those trophies that are straight-up SPOILERS. However, the impact of the spoilers isn't quite as severe since Prince of Persia: The Sands of Time Remake follows the storyline of the original game.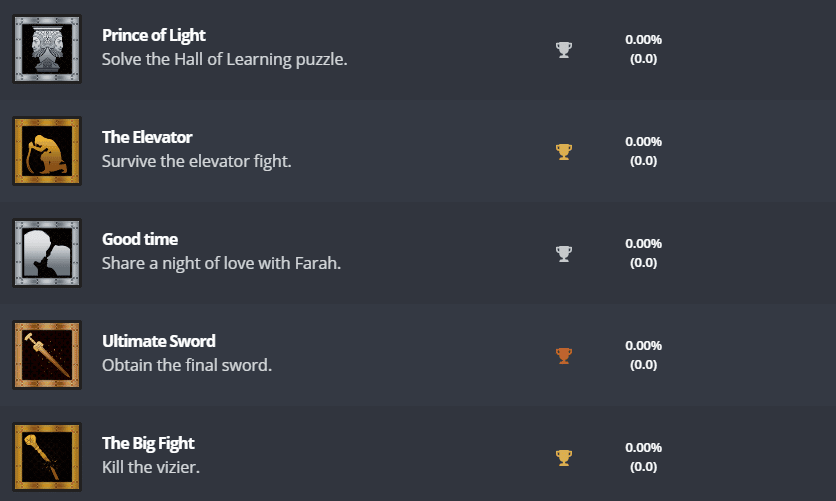 Coming back to the point instead of analysing the trophies and their implied spoilers, the existence of these trophies means that the game is right around the corner.
The game was originally supposed to drop sometime in late 2020 but Ubisoft decided to delay the game till March 18, 2021, to make up for the global lockdown. However, after "an outpouring of feedback" from the community over the tasteless visuals, Ubisoft decided to delay the game indefinitely. It's the first full-length title from Ubisoft Pune and will dictate the future of the studio.
Prince of Persia Sands of Time Remake will be coming soon to on PS4, Xbox One and PC. The game isn't so far confirmed for PS5, Xbox Series S/X or Switch, but may land on the latter titles after the postponement.