A Reddit user has found an unreleased full-auto machine pistol, called the Sykov, with seemingly no recoil in COD Warzone's Plunder mode weapon drops.
The release date of Sykov pistol in COD Warzone is unknown, but what can be said for certain is the fact that it's a very powerful pistol, dare I say overpowered. In fact, you can dual wield the Sykov, while a barrel attachment converts the rifle to a fully automatic. If that wasn't crazy enough, there is an 80 round drum magazine that can be attached to the Sadykov. So that's essentially 160 rounds of full auto.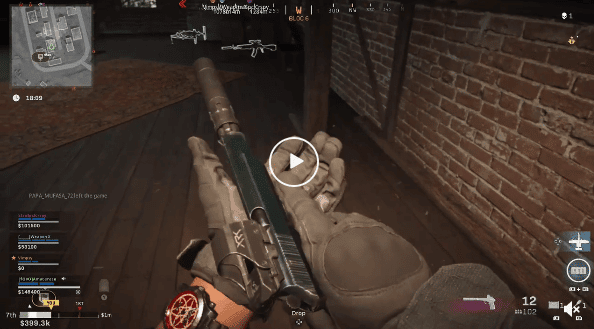 Even with base stats, Sykov is a semi-auto pistol with 12 rounds, which is quite beefy for a pistol nonetheless. There is no other pistol in COD Warzone that comes even close to Sykov's stats. The closest runner-up is the Diamatti which has a comparable fire rate but it's a semi-auto without any attachments for extra ammo.
While Infinity Ward hasn't released or even mentioned the Sykov pistol yet, the Reddit user who originally discovered it shared how he came across the weapon.
I have the Sykov from doing the multiplayer challenge (four pistol kills in 5 matches), but it's only usable in survival mode in spec ops, and in warzone's plunder by random chance while using a weapon drop field upgrade

A comment by u/RestlessGoats who discovered the Sykov pistol
Sykov has the potential to completely disrupt the Warzone's balance, which has been attained after a long time. Players will have the ability to run it as a secondary without needing Overkill, which opens the door for Ghost to be in their primary loadout. Even KFC Gaming agrees with us on that point.
Despite it's Cold War-ish appearance, the Sykov pistol is rumoured to arrive in Warzone via Moder Warfare path soon.