June 02, 2023 – Checked for new Roblox Anime Fruit Simulator codes
If you love cutting open a fresh watermelon as much as love cutting open some gamers in Roblox, then therapy should be the first place you head to. After that, Anime Fruit Simulator is the next best thing. Roblox is famous for having ambitious dreamers backing it up, and this creative game will not let you get bored anytime soon.
While the traditional way of approaching these games works out just fine, Anime Fruit Simulator codes allow you to enjoy the game with a bunch of free goodies that boost your progress by a lot. It is not something that you want to miss out on.
Anime Fruit Simulator Codes
Want to get some extra help by gaining free in-game goodies? Look no further, for we have brought to you a list of Roblox Anime Fruit Simulator Codes that will help you reach your full potential by giving you free boosters like fruits, coins, and much more.
BUGFIXES – 2 Gems and 2 Coins for 15 minutes
EGG-CELLENT! – Lvl 1 Easter fruit, 2x Gems and 2x Coins for 15 minutes
DUNGEONS! – 15 Spins
AWAKENINGS! – 15 Spins
FREEDRAGON! – 15 Spins
SECRETFRUITS – 10,000 gems
FREETORI:O – 15 spins
IWantSpins:) – 10 spins
TWITTERgang! – 10 spins, 3,000 coins & 1,500 gems
WelcomeToFruitSim – 13 spins, 3,000 coins & 1,000 gems
Expired Anime Fruit Simulator Codes
Not all codes work, and expired codes can be a great reference point in case a correctly entered code is not working. It always helps to keep these in mind!
1000Likes!!!
1kFollowing:O?
1MIL!
2000Likes:O
500Likes!!!
20kMEMS
500Likes!!!
50kMEMS?!
5kLikes!
DRAGONRELEASE!
20MIL!!!
VALENTINE<3 \
ObtainDiscord
soundleakModeler
triffyWscripter
100kMembers!!??
100LIKES!<3
10kLikesW?!
RELEASE!W
How to Redeem Roblox Anime Fruit Simulator Codes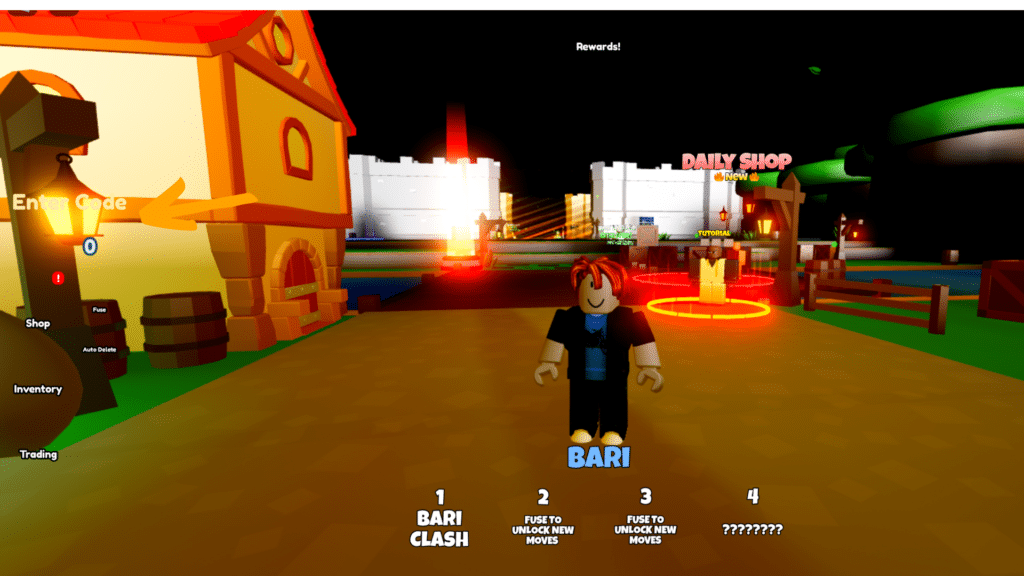 All the codes in the world will be of no benefit to you unless you are aware how to effectively redeem them. It is a fairly straightforward process that we will be guiding you through. You will be loaded with freebies before you know it!
Follow these simple steps to redeem codes in Anime Fruit Simulator:
Once in the game, look for the Enter Code box on the left side of the screen
The Codes menu will pop up
Simply enter a code exactly as it is shown
Press Enter
Enjoy your free rewards!
Anime Fruit Simulator Codes Not Working
If you're having trouble redeeming your codes in Anime Fruit Simulator, there are a few reasons why that might be happening. First things first, make sure you're typing in the code correctly. Typos and messing up capital letters happens all the time, so it's always smart to double-check what you're entering to make sure you've got it right.
Also, if you've entered the code correctly but it still seems to be invalid, it's possible that the code has expired and can't be used anymore. To check if that's the case, you might want to take a look at our list of expired codes. That could help you figure out what's going on.