June 02, 2023 – Checked for new Roblox Anime Souls Simulator codes
Are you into anime and gaming? Well, you're in luck 'cause Roblox just dropped an awesome new game called Anime Souls Simulator. You get to play as characters from a ton of dope anime like Attack on Titan and One Piece.
While the game is fun enough on its own, you can make it even more of a blast by redeeming some Anime Souls Simulator codes which will provide you with some much-needed potions, spins, and other freebies to help you achieve mastery quicker than your competition.
Anime Souls Simulator Codes
Finding it hard to slay the villians in the game? Not to worry, for we have compiled a list of Roblox Anime Souls Simulator codes for you to gain energy, souls, and potions! Just go through the list below and choose whatever suits your needs.
100KLIKES – A bunch of free potions, spins, and more! (NEW CODE)
UPDATE16 – A bunch of free potions, spins, and more! (NEW CODE)
Expired Anime Souls Simulator Codes
Expired codes get you nowhere when it comes to rewards. Here is a list of expired codes of Roblox Anime Souls Simulator to save you from the frustration of trying to redeem an inactive code.
UPDATE15
90KLIKES
onibeautiful
update14
90KLIKES
subpaidos
opensamu
80KLIKES
defenseveryop
leozimbeautiful
update12
meteorshowers
1mgroupmembers
swordbugged
update11
morebuffs
80klikes
update10
infinitesouls
sorryforglobalboss
badaccessories
update9
Update8
70klikes
60klikes
Update7
Update6
Update5
60KLIKES
update4.5
UPDATE4
45klikes
THXGUYS2
THXGUYS1
sorryforshutdowns2
UPDATE3DELAY
UPDATE3
subopen
UPDATE2.5
35klikes 2
update2 1
15klikes
10kfavorites
sorryforkaido
5MVISITS
25KLIKES
UPD1.5
10kactives
sorryforshutdowns
5kfavorites
200kmembers
150kmembers
leozimgamers
l3ni
1mvisits
5klikes
10klikes
freespins
1klikes
1kactives
1kfavorites
50KVISITS
1KMEMBERS
release
How to Redeem Roblox Anime Souls Simulator Codes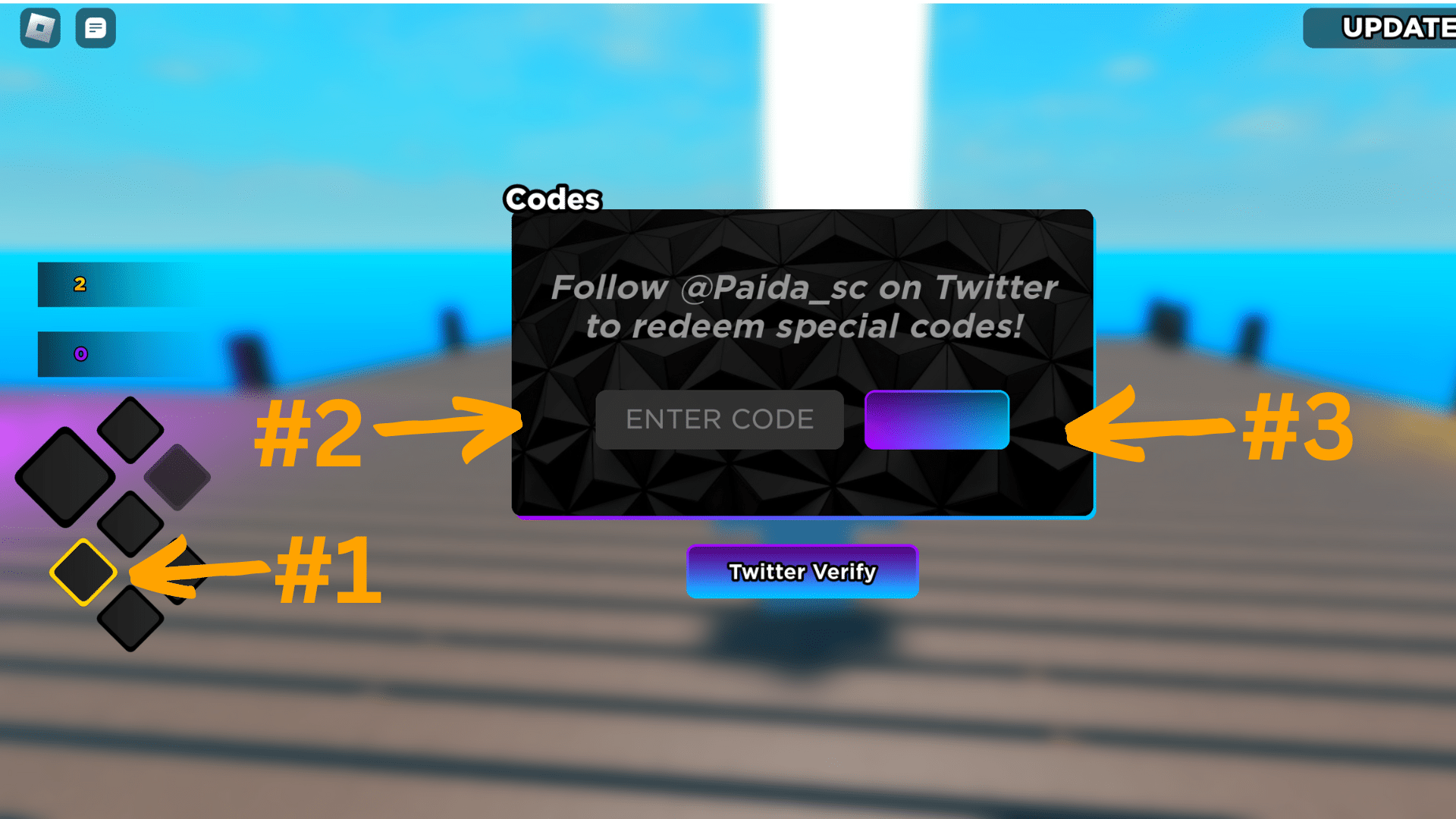 Now that you have some nice codes to gain some freebies with, the next step is learning how to redeem them effectively. Fortunately, it is an easy process that anyone can nail down. Just follow the steps we have mentioned below to successfully redeem codes in Anime Souls Simulator:
Once in the game, click on the blue Twitter logo on the side of the screen
The Codes menu will pop up
Simply enter a code exactly as shown
Click on the redeem button
Enjoy the goodies, champ!
Anime Souls Simulator Codes Not Working
There are a few reasons why your codes may not be working in Anime Souls Simulator, and there are a few simple steps that you can perform to troubleshoot this problem. First and foremost, make sure that the code that you are inputting is entered correctly. A single capitalization error or typo can ruin the entire input.
Secondly, make sure that the code you are trying to redeem is still valid. Codes expire regularly and their expiration can be a prime reason for why you are having trouble redeeming them. What you should do is go through our list of expired codes and double-check if the code is still valid. Good luck!