June 02, 2023 – Checked for new Roblox Arsenal codes
Arsenal is one of the best shooting games in Roblox. In it, you have to climb to the top while fighting enemies and solving puzzles. As the name suggests, there are tons of weapons that you can use to your advantage. Depending on your playstyle, you will find the ideal loadout.
To help you get new weapons or teleport to a certain location, we have made a guide about the Roblox Arsenal codes. These codes will be updated regularly so that you can use them to your advantage and win the game. With that said, let's dive right in and take a look at the working and expired codes.
Working Codes
Here's a complete list of all the working/expired Roblox Arsenal codes for your redeeming pleasure!
NOTE: The list below has been updated for June 2023 and will be continually updated daily throughout the month and year.
goodnight – Use this code to Teleport to Snowy Bridge
fate -Use this code to get some freebies (New)
Expired Codes
The reason we have mentioned the expired codes is so that you do not waste your time copy-pasting them in the game.
POG
KITTEN
E
ROLVE
xonae
Your Roblox ID in reverse
GARCELLO
FOOLISH
Bandites
PET
POG
POKE
ANNA
TROLLFACE
EPRIKA
CBROX
KITTEN
JOHN
FLAMINGO
ROLVE
POKE
POG
Bandites
JOHN
KITTEN
PET
ANNA
E
THE BANANA MAN
EPRIKA
GARCELLO
NEVERBROKEN
BLOXY
dhmubruh
F00LISH
wake up
BRUTE
the 2021 spooky code
TROLLFACE
CBROX
POKE
3BILLY
MIGHTYBANDITES21
NEWMILO
NEWMILO (WOMAN)
unusualbias
Soggy
JulyDays!
birth
Spooky-Season
CAKEBELIE
TheBloxies
TRICKORTREAT
UnfairBias
CastlersUnusual100k
xmas2020
oopsL8
How to Redeem Roblox Arsenal Codes
Once you have the working codes, you will want to redeem them in the game. Luckily, redeeming these codes is extremely easy in Arsenal. To redeem Roblox Arsenal codes, you need to: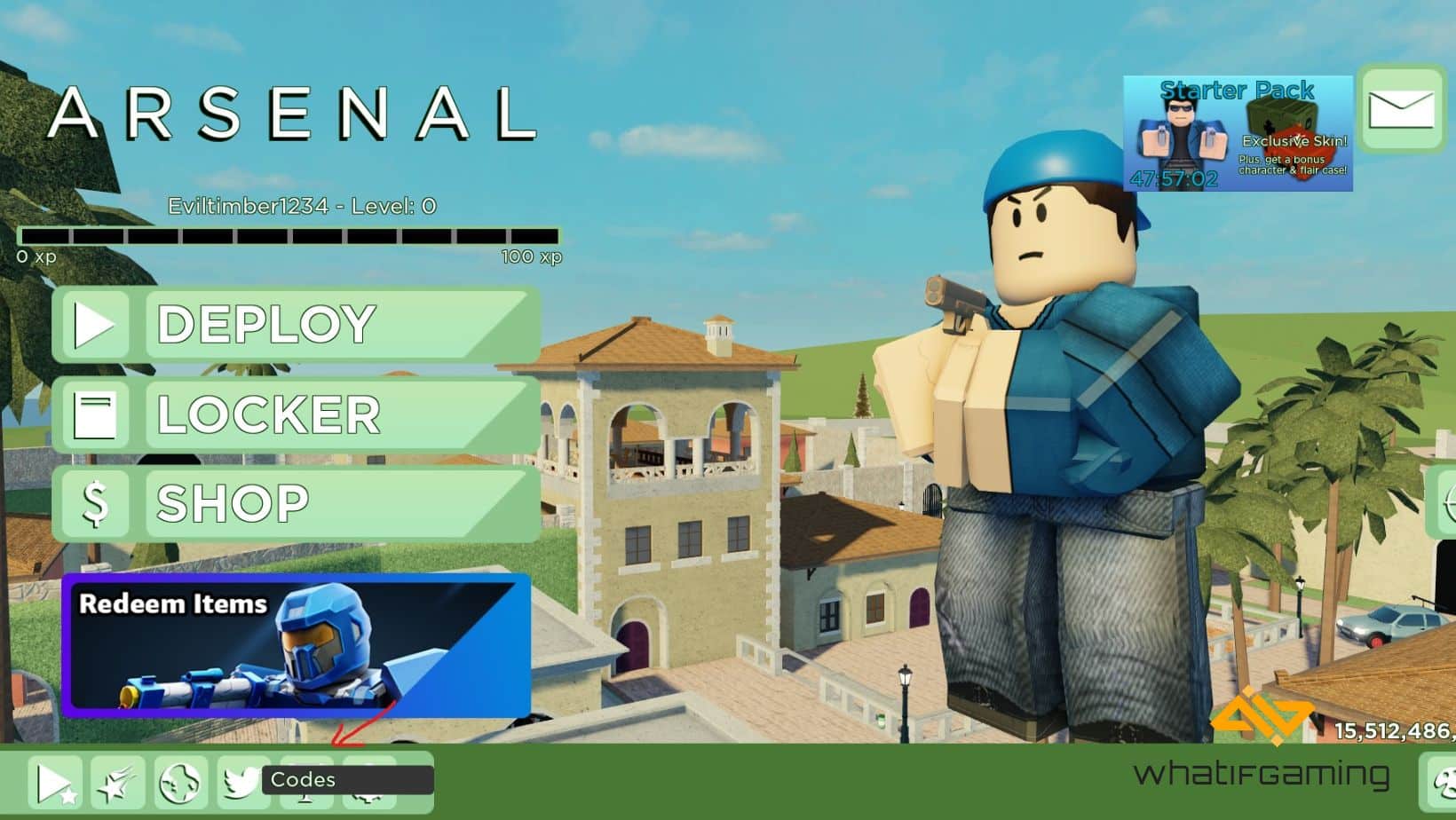 Launch the game.
Click on the Twitter bird symbol.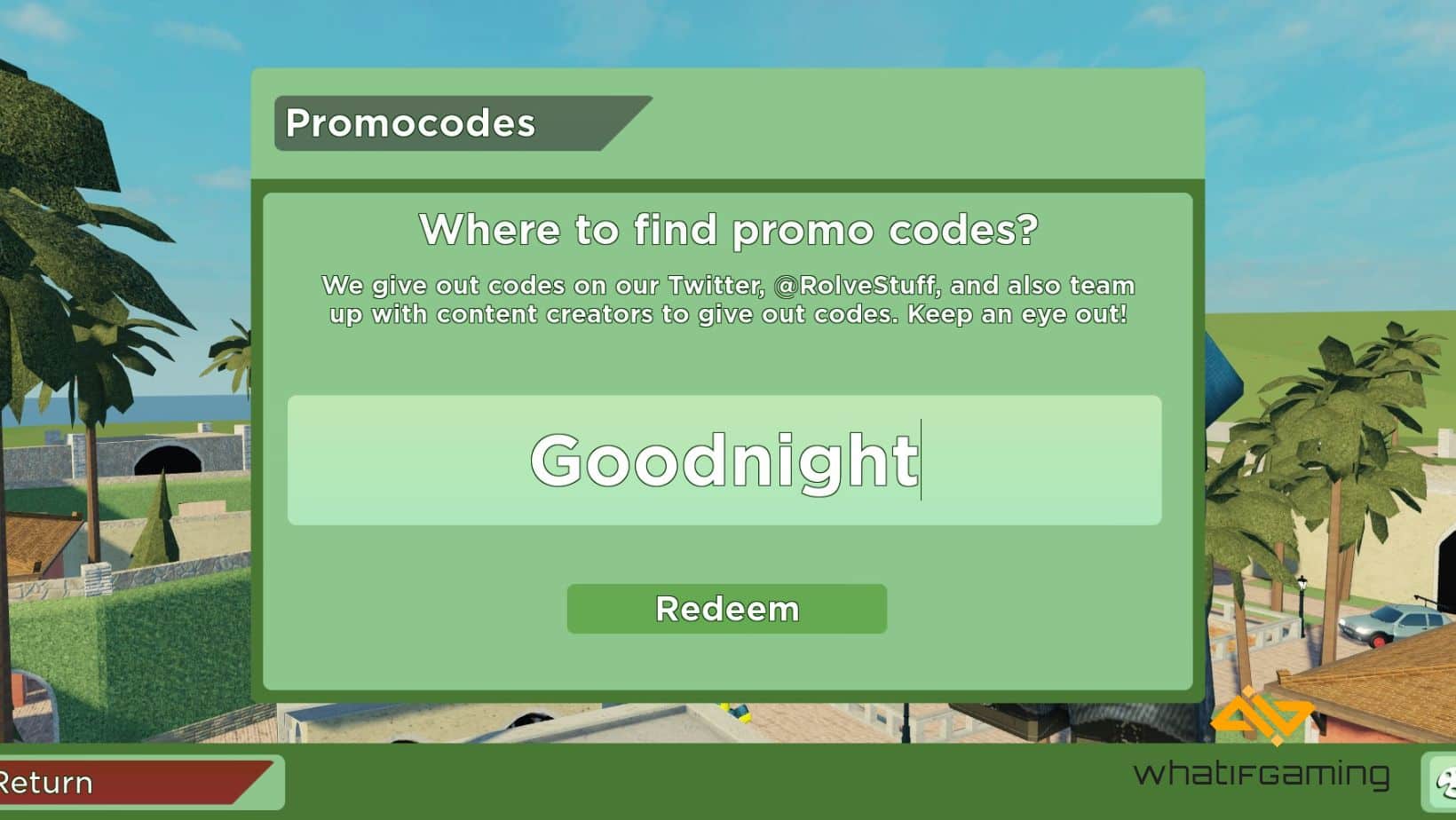 Use the Arsenal working codes and enter them into the box.
Enjoy your rewards!
Keep in mind that you can only use a working code once. So, if you have already used a code, it will not work if you type it in again.
When are Roblox Arsenal Codes Released?
New Roblox Arsenal codes are released when an update comes out or the game hits a milestone. There is no specific schedule since milestones are achieved randomly and the updates aren't out daily.
So, if you are following the developers, you will know when a new update comes out so that you can redeem your codes.
How To Get Arsenal Codes?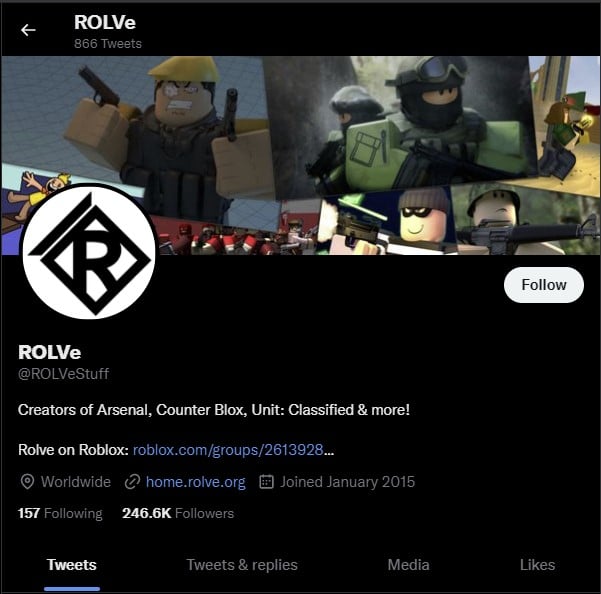 Roblox Arsenal codes are posted on Arsenal's official Twitter account or Discord server. You can visit their social pages to check out their game announcements and find new codes.
Some third-party sources also share working Arsenal codes that are not posted on Arsenal's official accounts. However, if sourcing out these codes from various platforms seems tiring to you, you can simply hop on to this regularly updated article for new links!
Why Aren't Your Arsenal Codes Working?
There can be multiple reasons why your Arsenal codes aren't working. The most common issue is if you are typing the code incorrectly. Even if you mistype a single thing in the code, it will not work. So, make sure that you type the exact code as written above or on the Arsenal socials.
Secondly, another reason for codes not working is if they are expired. You will get a prompt that tells you if a code is expired or not. Plus, if you are typing a code that you have already redeemed, it will not work. So, make sure that you type the code only once.
Can You Use These Codes in Other Games?
Unfortunately, these codes are only limited to Roblox Arsenal. Since they are meant for this game, they cannot be used in any other game.
The rewards these codes offer are only for the Arsenal game and are not recognized by other games. However, you'll be pleased to know that there we have working codes for other games as well such as the Roblox Noob Army, Race Clicker, Blox Fruits, Da Hood, and Wisteria.
What is Roblox Arsenal?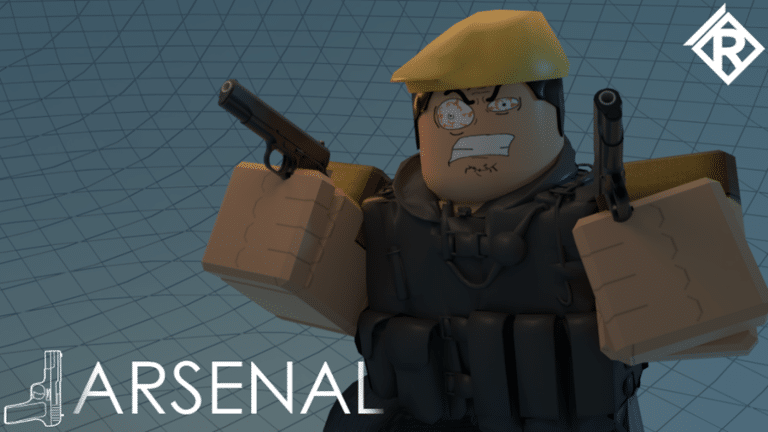 Arsenal features fast-paced arcade gameplay where you have to race to the top. The game also has a lot of weapons, which keep you on your toes. There are weapons like machine guns, SMGs, rifles, rocket launchers, and more. Plus, there are some wacky and over-the-top weapons as well, such as comically large hammers and spell books, just to name a few.
You have to kill other players in PvP action and come out on top. The best part is that there are various modes that keep the game exciting and fresh. You can customize your character according to your preference or choose from a few templates.
Conclusion
And there you have it; those are all the working and expired Roblox Arsenal codes. If you find a code we haven't listed in our guide, let us know in the comments below, and we will add it. Plus, we will be updating this list regularly, so make sure that you check it out from time to time so that you can get all the latest working codes before they expire.
In the meantime, check out our Coin Master links as well to gain tons of spins and coins in that game.