June 02, 2023 – Added 1 new code
Even a sweetheart like you deserves to look fabulous in a mugshot at least once. We do not promote violence of any sort in real life, but by all means, go to town in online games. We all need to blow off some steam every now and then. Roblox has the perfect game for it too. Leave your old ways behind and dive into some bad business.
Before you go making a name for yourself in the notorious world of crime, make sure to make good use of our Bad Business codes that will bring a new level of convenience and coolness to your gaming experience with tons of rewards. Nothing wrong with a little help, right?
Bad Business Codes
Here are some of the latest and greatest codes to help you make it big and kick your bad business off the ground (see what we did there?). Just redeem them and go back to having a blast. They are helpful, we promise.
4THYEAR – 2,000 CR (NEW!)
AQUAWARRIOR – 2,000 CR
RADICAL – 2,000 CR
RIPMAC10 – 2,000 CR
ARENAMAN – 2,000 CR and an Arena Man charm
GREENGUN – 2,000 CR
wildaces – Wildaces charm
theboys – All Might T skin
KACHING – 2,000 CR
Doodledarko – Doodle Darko charm
Huz_Gaming – Huz Gaming charm
ZYLIC – Zylic charm
THEBOYS – All Might T weapon skin
Unicorn – VR Goggles
viking – Bearded Muscle charm
doge – Doge charm
ADOPTME – five Adopt Me stickers
mbu – Bearded Muscle charm
blue – BlueGrassMonkey charm
fr0gs – FreeTheFr0gs charm
godstatus – GodStatus charm
notvirtuo0z – ImMinty charm
gun – Jup charm
lecton – Lecton Gaming charm
mulletmafia – Mullets charm
pet – PetrifyTV charm
r2 – R_2M charm
ruddevmedia – Ruddev Media charm
syn – SynthesizeOG charm
xtrnal – Xtrnal charm
Z_33 – Zekro_3300 charm
Expired Codes
Did you know that even expired codes in Bad Business can be helpful? Even though they can't be redeemed, they can still be a useful reference if you've entered a code correctly and it still doesn't work. So don't overlook our list of expired codes, as it might come in handy!
HEARTEYESEMOJI
juke
merrylatequismois
8TEEN
NEWERA
SCAR-Y
PP2K
LMGPOWER
ANTIPOWERCREEP
SLAY98
INVASION
BADGER
LUXE
MINIKATANA
LEGENDARY
YEAR3
SHIPYARD
SHOTGUNPOWER
300MILLION
MUTATION
ARPOWER
3POINT0
OVERHAUL
SMGPOWER
WILDWEST
TWENTYTWENTYTWO
MISTLETOE
AK47
SBR
HALLOWVEMBER
SPOOKY21
LEVELZERO
STARTER
SHRIKE
VOHEX
2GUNS
GROZA
ASR50
HONCHO
MYTHICAL
zesty
M249
SKORPION
HOMESTEAD
TWOYEARS
LOADOUT
MAYDAY
HITMAN
Xbox
EASTER21
200MILLION
getsp00ked
robzi
present
patriot
zombie
boo
spooky
ninja
star
moon
comet
galaxy
6mi
alien
How to Redeem Codes in Roblox Bad Business?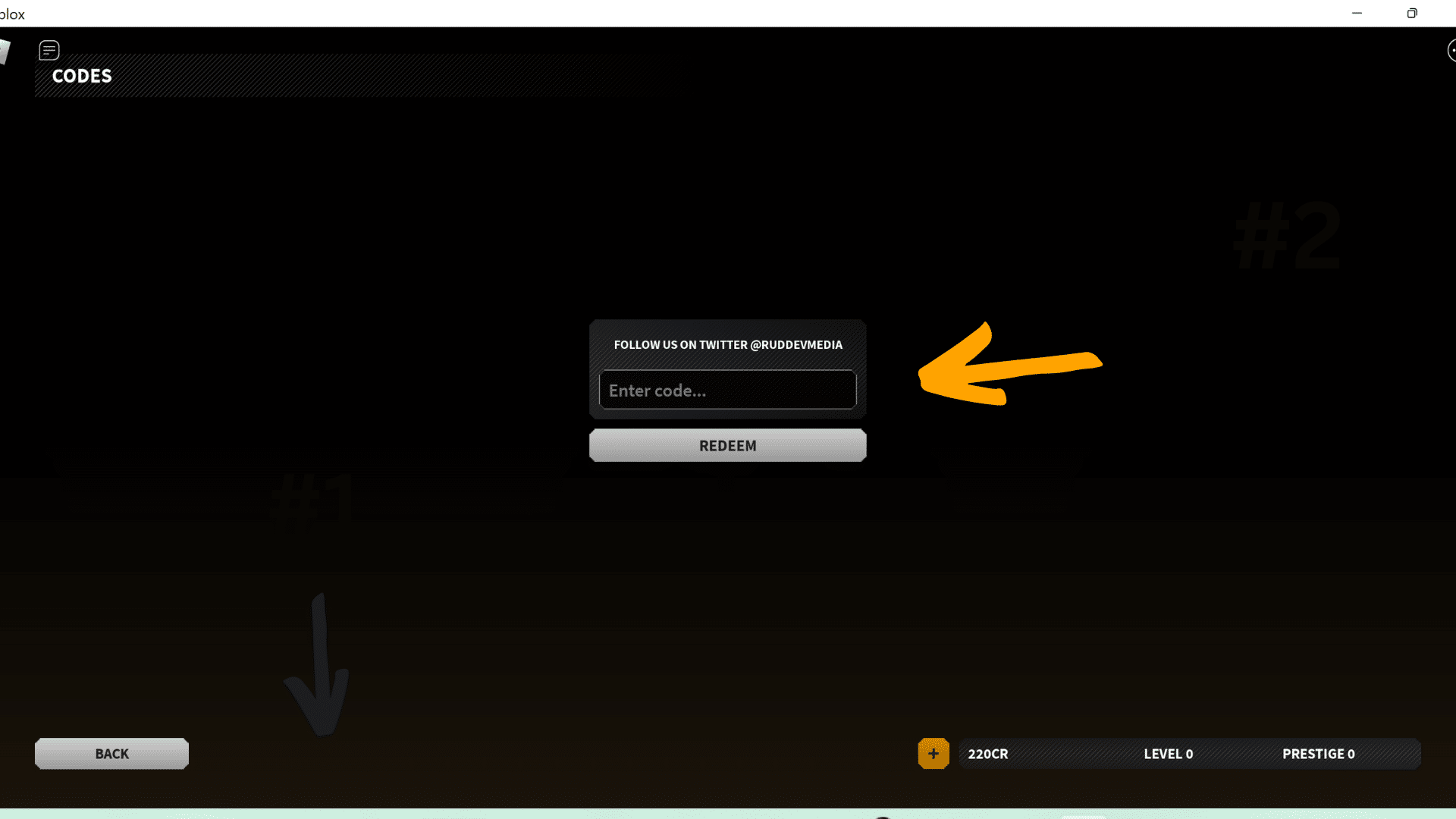 Do not close this tab just yet, soldier. It is important to learn how to redeem codes if you want to ensure that none of those rewards expire and go to waste before you have had a go at them. Redeeming codes is a simple process and following these steps will have you knee-deep in rewards in no time:
There will be a loaded main screen as soon as you start the game
Click on the little gift box icon
The Codes menu will pop up
Simply enter a code as it is shown
Click on redeem
That is all, have fun!
Bad Business Codes Not Working
If your codes are not working, don't worry too much. Double-check that you've entered the code correctly and that there are no typos or capitalization errors. One small mistake can be the difference between success and frustration.
If the code still doesn't work, it's worth checking our list of expired codes. While they won't give you any rewards, expired codes can be useful for reference if you've entered the code correctly but it still doesn't work. And if the code is indeed expired, you can save time by moving on to the next code without further frustration. Good luck and happy gaming!