April 01, 2023 – Checked for new Roblox DOORS Codes
The grim appeal of LSPLASH's DOORS lies in its uncanny ability to ensnare players within its maze-like depths, where they become nothing but hapless victims to the looming terrors lurking in the shadows. This game masterfully subverts the oft-repeated tropes of the survival horror genre, immersing players in a nightmare world that can quickly spiral out of control. And yet, amidst the chaos, a glimmer of hope remains – the Roblox DOORS Codes.
These codes offer a respite from the overwhelming terror, providing a much-needed lifeline in the perilous journey toward the hundredth door. With them, players may just stand a fighting chance against the evil forces that haunt these cursed halls.
DOORS Codes
2BILLIONVISITS – 50 Knobs (New)
SCREECHSUCKS – 50 Knobs
Why settle for a humdrum and uneventful journey through DOORS when you can add some excitement and thrill to it? The developers have generously offered an array of bonuses and freebies for players to enjoy.
Expired DOORS Codes
SORRYBOUTTHAT
SORRYFORDELAY
ONEBILLIONVISITS
psst
500MVISITS
LOOKBEHINDYOU
TEST
100MVISITS
RELE
Although expired codes may seem obsolete and useless, it's important to remember that they were once active and functional. These codes can still serve a purpose as a reference point, especially if you encounter a non-working code during gameplay.
How to Redeem Roblox DOORS Codes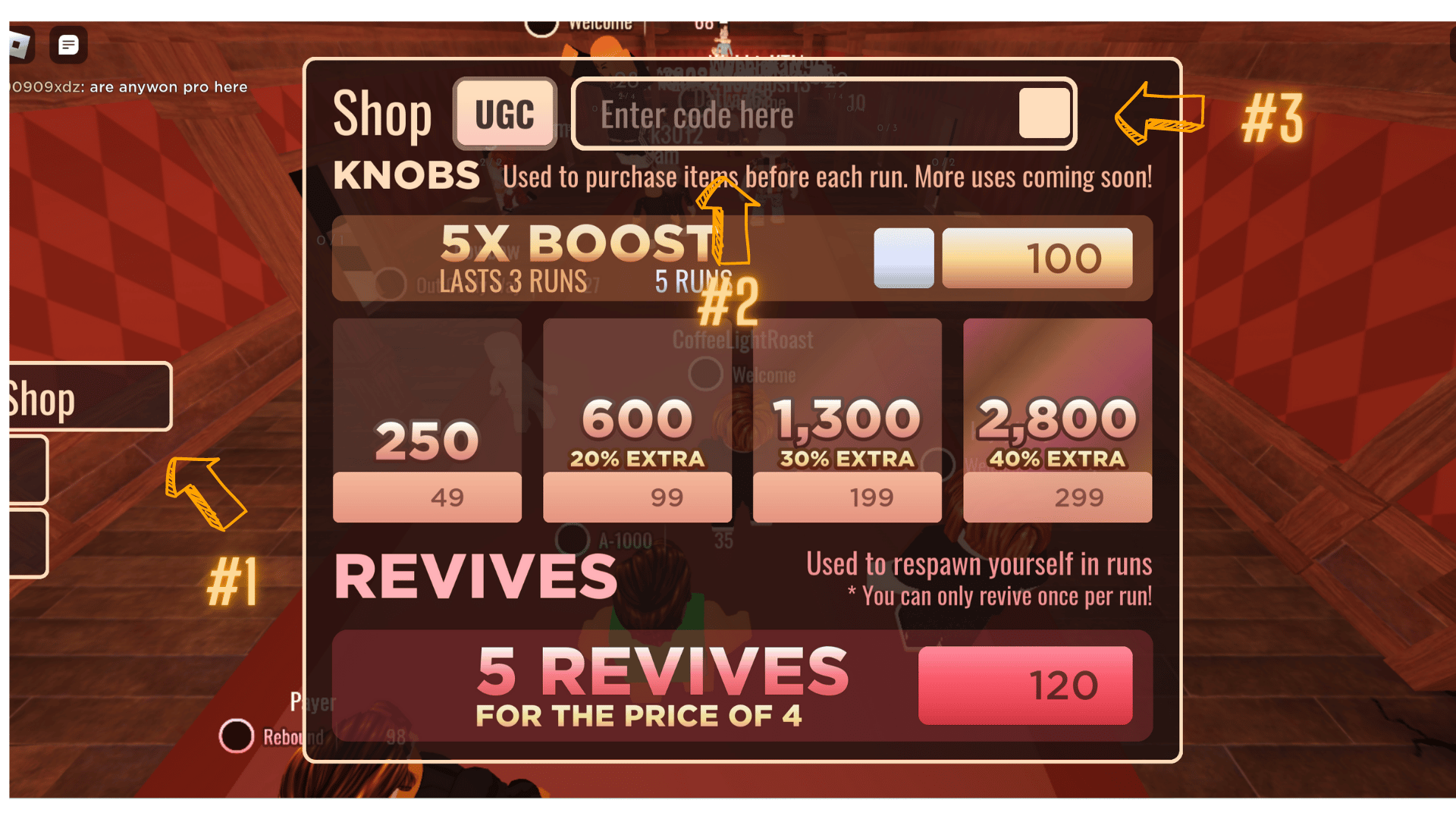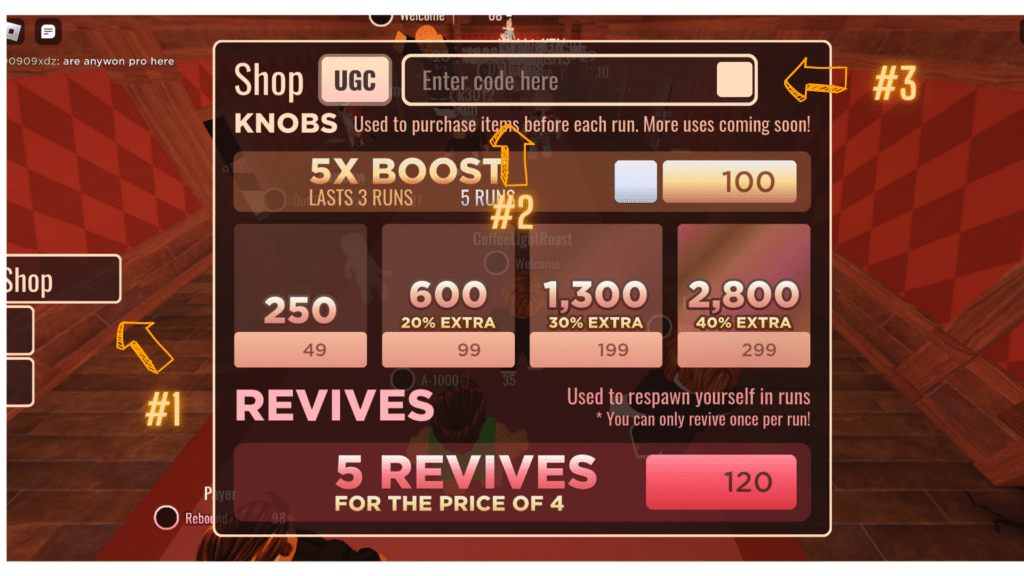 Are you ready to spice up your DOORS gameplay with some juicy codes? Well, don't wait too long or they might cool off and lose their sizzle! Luckily, redeeming codes is a breeze and will leave you feeling like a high roller with all the free boosts and bonuses at your disposal. So, without further ado, follow the simple steps below to start enjoying the fruits of your code-redeeming labor.
From the Lobby, press the Shop button on the left side of the screen
The Codes option will appear at the top of the Shop menu
Enter the codes exactly as mentioned
Click on the tick mark next to it
Voila! Getting free bonuses has never been this easy
DOORS Codes Not Working
If you're having trouble redeeming codes in DOORS, there are a couple of potential reasons why they might not be working. The first and most important thing to check is that you've typed in the code correctly. Make sure to double-check for any spelling errors, punctuation mistakes, or incorrect capitalization. It's essential to input the code precisely as it's shown to ensure it's properly redeemed.
In addition to typing errors, another reason why codes might not work in DOORS is that they have expired. If you've double-checked your code and it's still not working, it's worth checking our list of expired codes to see if the one you're trying to use is on there. If it is, then it's no longer valid and you'll need to find an active code to redeem instead. Be sure to always verify that you're using an active code before attempting to redeem it.