May 24, 2023 – Checked for new Roblox Flag Wars codes
This is a simple game of capture the flag, just cuter and a lot more chaotic. Then again, being adorable and chaotic is the whole appeal of Roblox. Flag Wars does not disappoint. Make sure you have a blast and remember that teamwork is dreamwork with games like these.
Wanna take your game up a notch and make things even more enjoyable and hassle-free? Just use the Flag Wars codes, and you'll be able to snag some sweet freebies like currency to level up your base and character, and really amp up your Roblox adventure. And the best part? It's all for free! What more could you ask for?
Flag Wars Codes
Codes are a great way to make Flag Wars an even better Roblox experience for yourself. Snag some freebies and have fun staying ahead of the competition. You deserve it!
EASTER2023 – 1.5k Eggs (New)
FREEP90 – P90
Expired Flag Wars Codes
Hey, don't forget that even expired codes can be useful! While they won't help you redeem anything, they can still serve as a handy reference if you've entered a code correctly and it's still not working. So, it's always a good idea to keep an eye on the list of expired codes.
FREETEC9
THX4LIKES
FREEMP5
UPDATESOON
TyFor30k
Snow4U
FROST
XMAS
How to Redeem Codes in Roblox Flag Wars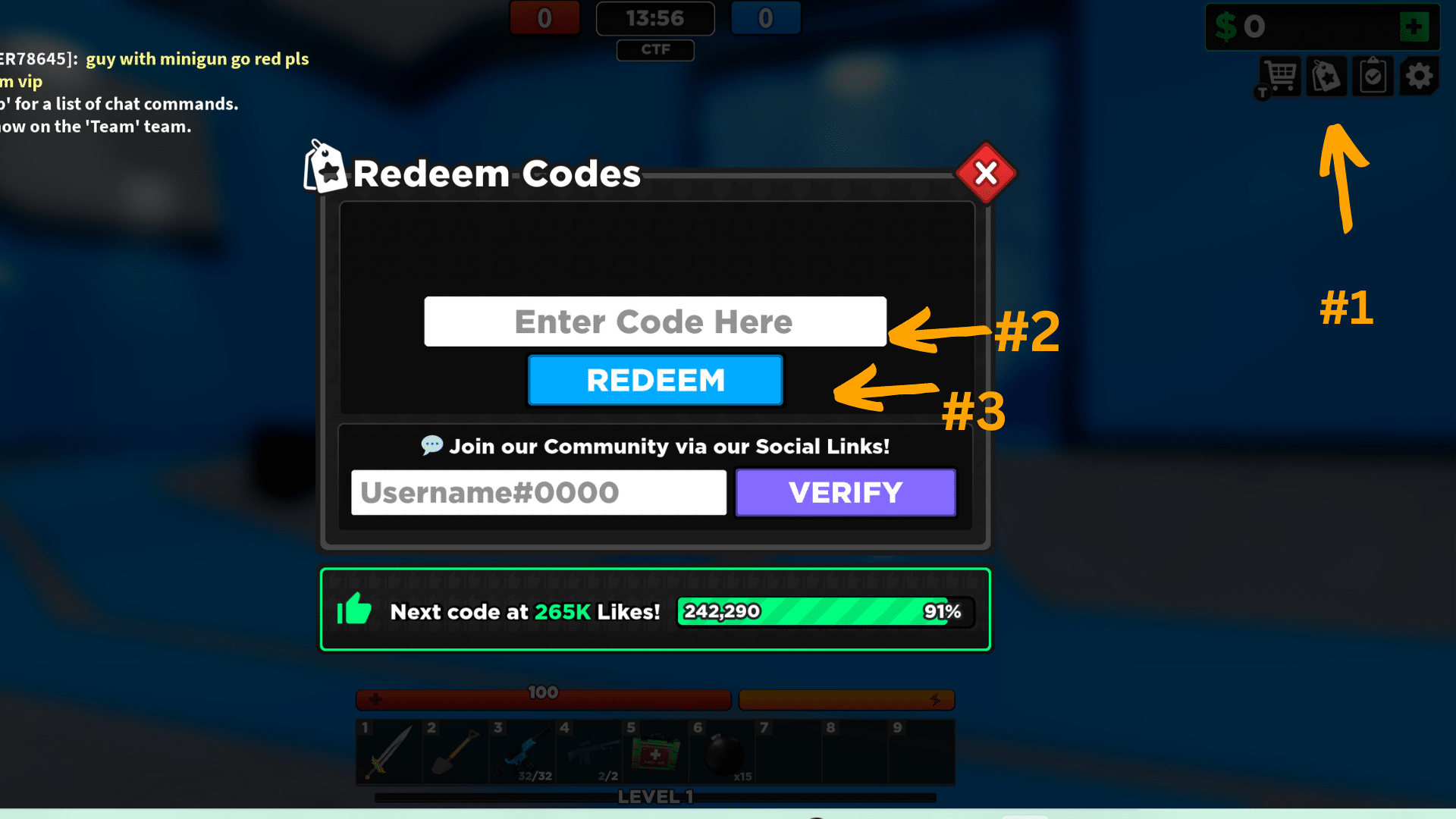 All the hottest codes on the market will prove to be worthless if you do not know how to redeem them successfully. It is a simple process and you just need a few clicks to redeem the codes.
Follow the following steps to redeem codes in Roblox Flag Wars:
Once the game starts up, select either the Blue or Red team to play in
Click the Tag icon on the right side of the screen
The Codes menu will pop up
Enter a code exactly as shown
Click on Redeem
Enjoy the freebies
Flag Wars Codes Not Working
If you're having trouble redeeming codes in Flag Wars, there could be a few factors at play. First things first, double-check that you're entering the code correctly, as typos and incorrect capitalization are common mistakes. To avoid these errors, it's always a good idea to carefully review your input before hitting Redeem!
If a code that you've entered correctly appears to be invalid, it's possible that the code has expired and is no longer active. To find out if this is the cause of the problem, checking our list of expired codes can be a useful step.