June 08, 2023 – Checked for new Roblox King Legacy codes
Loosely based on one of the most fan-favorite anime of all time – One Piece- King Legacy is an awesome experience that lets you experience the open seas, the badass demons, and the ultimate powers of a pirate or marine. Life is good!
Being a super powerful character in a cool Roblox game is hard, and you can use all the help that you can get. Challenging yourself is fun and all, but using our King Legacy codes to spice up your gaming time is an even better way. Plus, everyone loves freebies!
King Legacy Codes
Here is a list of some of the best functioning codes in Roblox King Legacy. Make use of your fantastic pirate powers and rule the seas with this much-deserved boost.
3xilescha1r – 15 gems (new!)
1MLikes – 10 gems
2BVisits – 30 minutes of two times EXP and ten gems (new!)
Update4.6YAY – 20 gems (new!)
Thx4Waiting – stat reset (new!)
THXFOR1BVISIT – 3 gems
UPDATE4.5.3 – 25 gems
950KLIKES – stat reset
2023 – five gems
delayedchristmas2022 – five gems
Peodiz – 100k cash
DinoxLive – 100k cash
Expired King Legacy Codes
If codes are used frequently, they expire. Players often waste their precious gaming hours while figuring out whether a code is valid or not. So here is a list of expired Roblox King Legacy codes to make it a tad bit easier for you to identify the codes as active or inactive.
lagshallnotpass
UPDATE4.5.2
UPDATE4.5.0
UPDATE4.0.2
HYDRAGLYPHICS
900KLIKES
UPDATE4
THXFOR1BVISIT
1MFAV
650KLIKES
UPDATE3.5
Update3_17
550KLIKES
Peodiz
DinoxLive
Update3
500KLIKES
Update2_5
900KFAV
800KFAV
700KFAV
600KFAV
300KLIKES
400KLIKES
Update2_17
BeckyStyle
SORRYFORSHUTDOWN
How to Redeem Codes in Roblox King Legacy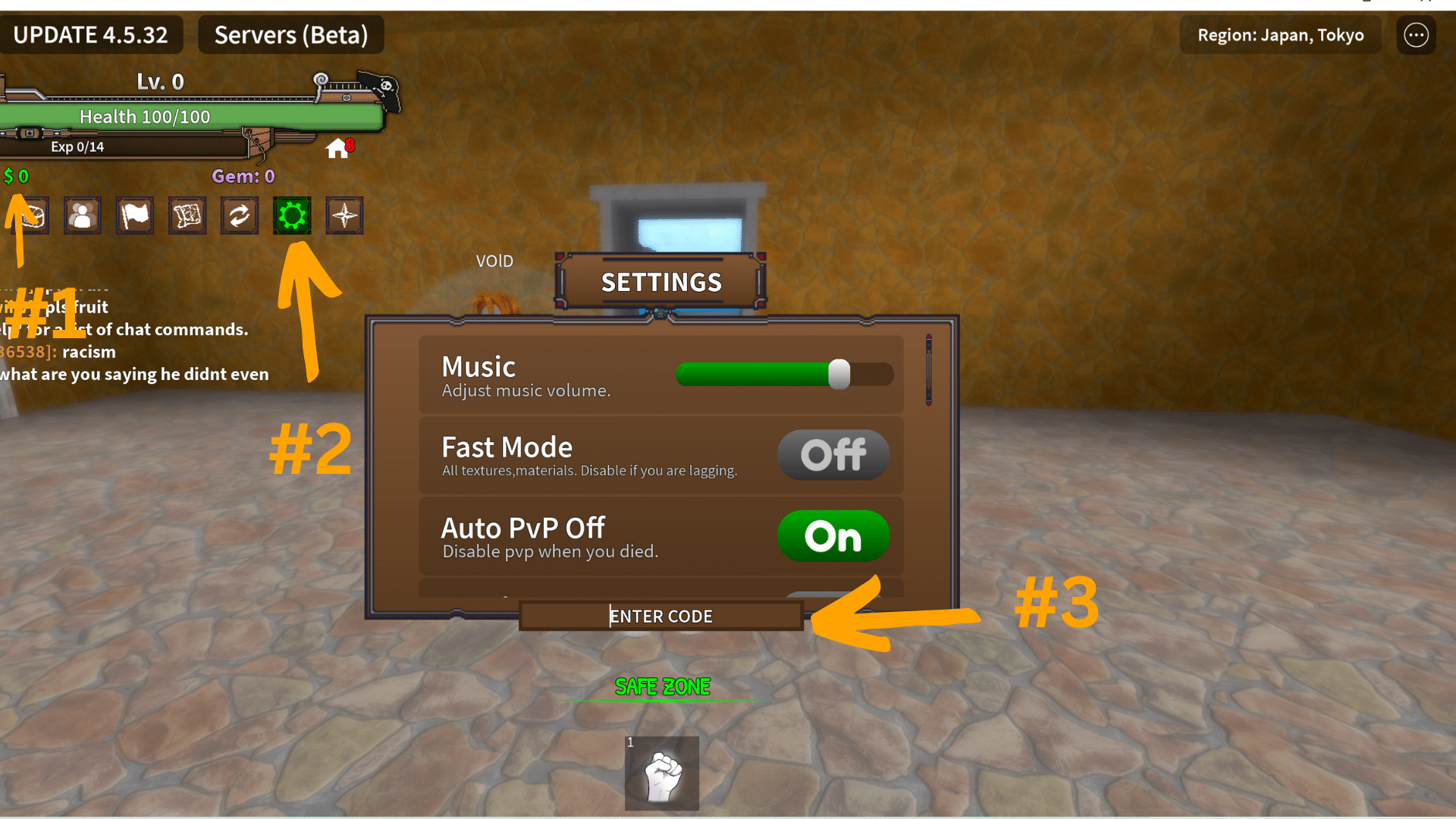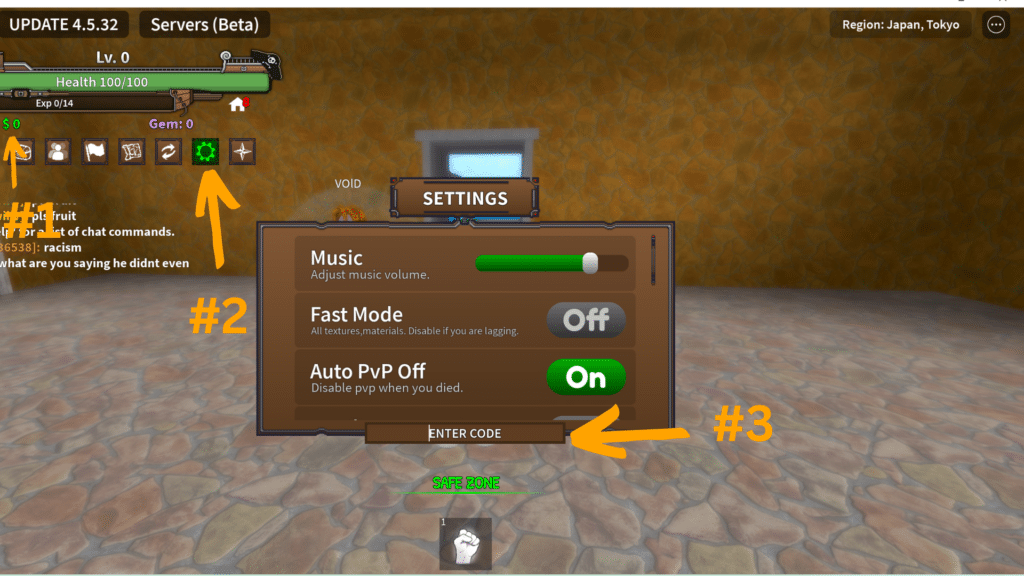 After attaining the sizzling hot codes, the next important step is learning how to redeem the codes. It is a bit tricky in King Legacy but being the nice people that we are, we went ahead and simplified it for you.
Follow these steps to redeem codes in King Legacy:
Once the game has started, press the small Menu option on the left corner of the screen
Navigate the menu and tap on the Settings icon, shaped like a cog
At the bottom of the Settings, there will be an option to enter codes
Simply enter a code exactly as it is displayed
Enter
Enjoy the goodies!
King Legacy Codes Not Working
If you're facing difficulties redeeming your codes in King Legacy, there are a few reasons why that might be happening. The initial step is to make sure you're accurately typing the code, as typos and capitalization errors can easily occur. It's always a good idea to double-check your entry to be absolutely certain you've entered it correctly!
Moreover, if you've accurately entered a code but it still appears to be invalid, it's possible that the code has expired and can no longer be redeemed. To figure out if that's the issue, it's worth taking a look at our list of expired codes to see if the code in question is on it.