March 21, 2023 – Checked for new Roblox Nuke Simulator Codes
Hey there! The awesome folks at Big BOOM Games are doing Megumi proud with the insane explosiveness of their latest creation. The Roblox Nuke Simulator is all about indulging in life's basic pleasures: chaos, destruction, and getting rid of stress. Now, let's be real – blowing things up is already a blast, but sometimes you just need that extra BOOM to take things up a notch. And that's where the Roblox Nuke Simulator codes come in handy.
Whether you need a fresh nuke to obliterate everything in sight or some bonus coins to speed up your journey through the levels, these codes will definitely give you an edge in climbing the leaderboard. But hey, a word of warning before you dive headfirst into the madness: the sheer thrill of making massive things explode can be seriously addictive. So, proceed with caution, my fellow Roblox fanatic.
Nuke Simulator Codes
Who wants to settle for average explosions when you can go big and bold? The developers have got your back with a brand new batch of legitimate codes to ramp up your Roblox gameplay. So why not push the limits and see just how much destruction you can cause?
MOREBOOSTS2 – Get A Ton Of Boosts! (new!)
TIKTOKHYPE – TikTok Nuke
CYBERCOINZ2 – 100k coins
CreepyCyberCoins – free coins
ImBrokeSoINeedThisCode – free gems
CYBERCOINZZ – 200k coins
MOREBOOSTS! – free boosts
Expired Nuke Simulator Codes
Expired codes may seem like a thing of the past, but don't write them off just yet. Remember, these codes were once active and functional, and they can still be useful as a point of reference. This is especially important when you come across a code that doesn't work during gameplay. So, don't toss those expired codes aside just yet – they could come in handy!
BOOSTS
DESTROY2
UPINOHIO
MOONBOOST
ALIENGEMS
DOWNINOHIO
LOTTADAMAGE
DESTROY
MARTIANS?
PARI
BIGBOOM
GEMURITEZ
How to Redeem Roblox Nuke Simulator Codes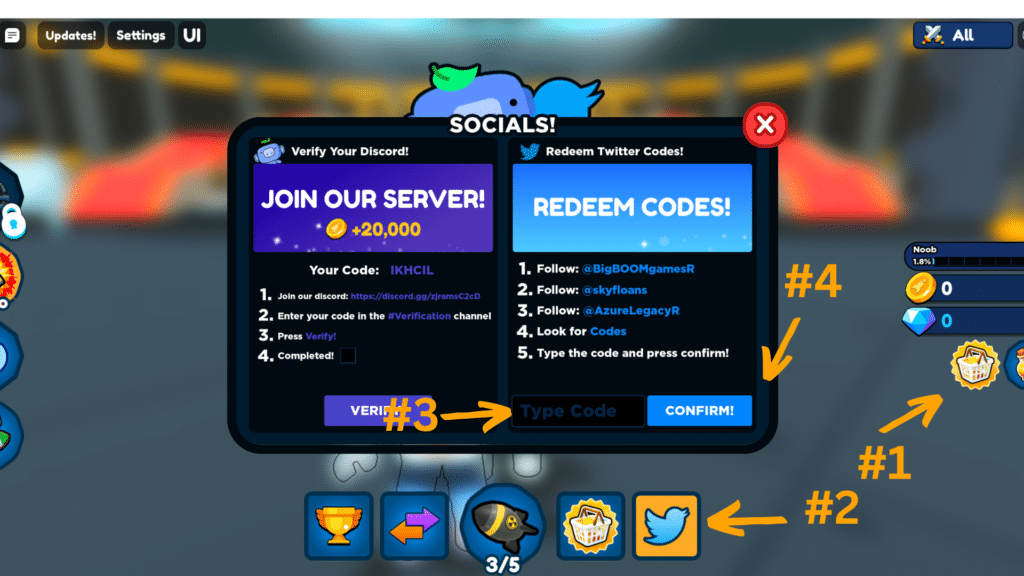 Feeling ready to rock and roll with the explosive power of a thousand suns? Oh yeah, count me in! If only real life were that exhilarating. But hey, no need to wait around – make sure you redeem those Nuke Simulator codes before they expire. Luckily, redeeming them is a piece of cake, and you'll be swimming in freebies before you know it!
So, without further ado, follow the simple steps below to start enjoying the fruits of your code-redeeming labor.
From the Lobby, press the cart icon on the right side of the screen
The Shop menu will pop up
Click on the Twitter icon that appears at the bottom of the screen
The Codes menu will pop up
Enter the codes exactly as shown
Click on the tick mark next to it to redeem
Boom, you are done-zo!
Nuke Simulator Codes Not Working
If you're encountering problems while redeeming codes in Nuke Simulator, there could be a variety of reasons why they're not working. However, the most important step is to ensure that you've accurately entered the code. Take a moment to check for any possible typos, spelling or punctuation errors, or incorrect capitalization. It's critical to input the code precisely as it's shown to guarantee a successful redemption.
Apart from typing errors, expired codes could also be the reason why codes fail to work in Nuke Simulator. If you've double-checked your code and it's still not working, check our list of expired codes to see if the one you're using is on it. If it is, then it's no longer valid, and you'll need to find an active code to redeem instead. Always make sure to confirm that you're using an active code before trying to redeem it.
What is Roblox Nuke Simulator?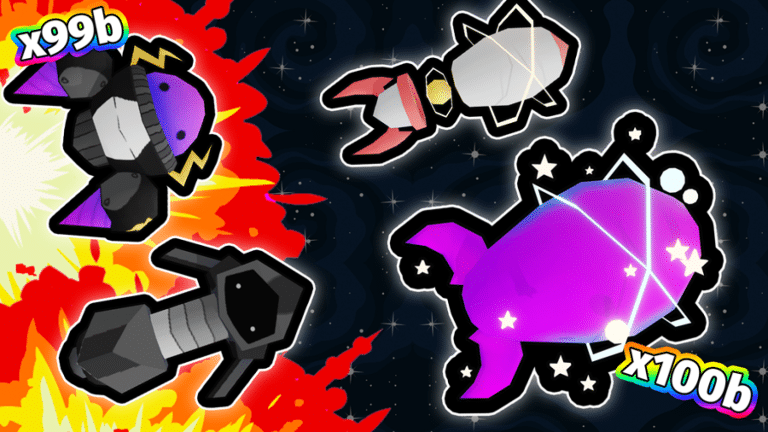 Yo, better start hiding your kids and wives 'cause this dynamite ain't holdin' back for nobody! Roblox Nuke Simulator takes the basic idea of "let's blow sht up!" and elevates it to a whole new level of intellectual brilliance with the motto of "let's blow sht up!". It's this game-changing spin that makes it the ultimate source of pure, unadulterated joy.
The objective is crystal clear: gather nukes, demolish everything in sight, grab coins, advance to new zones, and repeat. Our codes will undoubtedly speed up your progress, so make sure to have a blast because that's what Roblox is all about!