June 08, 2023 – Added 1 new code
We have all seen the memes, Ohio has become meme central with its chaotic and wild stories. It is so much more than that though. Well, not in this Roblox game, but you get our point. Live out your best life of crime from the safety of your cozy gaming den where the police are not out to get you. That's how we like it, right?
Grand Theft Aut- Sorry, Roblox Ohio is a great experience that can be enjoyed as it is, but why not spice it up by cheesing your way into a lot of money and other rewards? That is what the game is about after all. If you wanted a boost, then the Ohio codes are your best friend. You will be loaded with freebies before you know it.
Ohio Codes
Do not miss out on the opportunity to gain a head start in the game with our awesome lineup of Ohio codes. These will be of use when you need them the most, so climb up the leaderboard like there is no tomorrow, champ!
CARNIVAL – $5,000 Cash (New)
ALIEN – 5000 cash
PINATA – 5000 cash
IGOTAGUN – Free Pistol
TROLLAAGE Free cosmetic
OhioMoment – 300 cash
Expired Ohio Codes
They may be past their prime, but the wise expired codes will come in handy when you need to check why a correctly entered code is not working. Keep this list in mind, just in case!
FREE
STPATRICK
LUCKY
EMOTE
30M
HOUSE
JOBS
SKATE
10M
NEWYEAROHIO
MERRYCHRISTMAS
OhioChristmas
Winter Free
How to Redeem Roblox Ohio Codes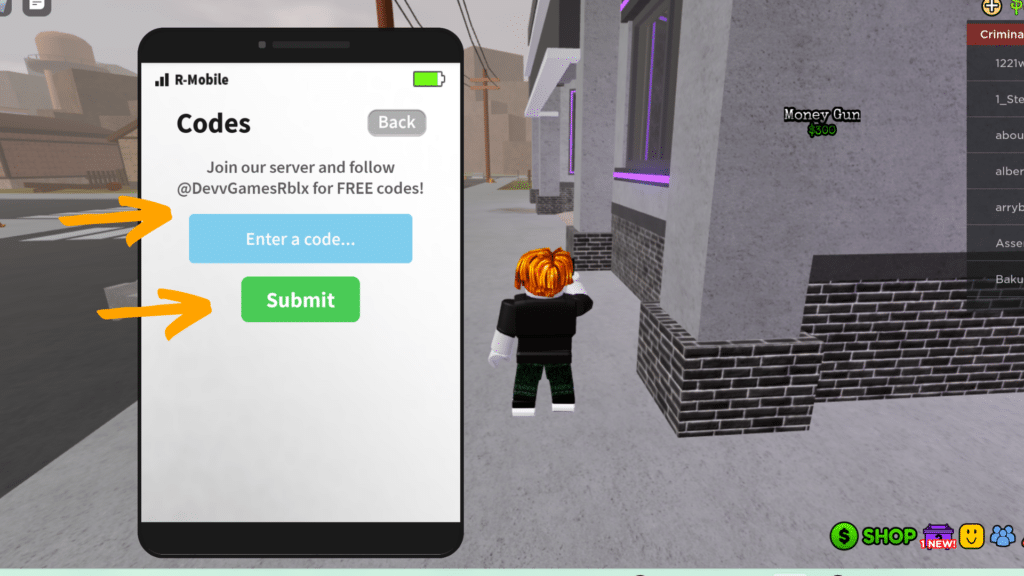 You must be feeling so good with all those sizzling hot codes just waiting to be redeemed. However, learning how to redeem them is essential so with great sorrow, we must ask you to hold your horses and pay attention for five minutes. It is quite straightforward though, so do not stress.
Here is how to redeem codes in Ohio:
Press the Phone located at the bottom left corner of the screen once the game has started
Tap on the phone screen to unlock it
From the icons, click on the Twitter icon labeled Codes
The Codes menu will pop up
Simply type in or copy a code exactly as shown
Click on Submit
Enjoy your free rewards, gangsta!
Ohio Codes Not Working
There are primarily two reasons why your codes may not be working in Roblox Ohio. First and foremost, it is essential to ensure that the code you have entered is correct. That means double-checking it for capitalization errors and typos since they can prove to be your worst enemies.
If you are absolutely certain that a code that you have entered is correct and it is still not working, it may be because it has expired. Checking our list of expired codes will help you in learning whether the code you are trying to redeem is still valid.