June 02, 2023 – Checked for new Roblox Punch Wall Simulator codes
Tough guys assemble! This Roblox experience is for all the baddies who want to enjoy some virtual stress relief while simultaneously proving their strength. Get ready to enjoy the thrill of punching through increasing tough objects and material. Boss did not agree to that raise? Jump on Roblox and let it all out.
Yes, using our Punch Wall Simulator 2 codes might seem like it would get your strong guy card taken away but it is quite literally the opposite. Just make sure to have a blast and progress even faster with our lineup of awesome and legitimate codes that will land you at the top of the leaderboard in no time!
Punch Wall Simulator Codes
Do not miss out on our awesome selection of Roblox Punch Wall Sim codes that can give you an edge exactly when you need it, and spice up your gaming experience! Grab the chance to snag some freebies while you're at it.
eastercode – 1x Double Strength for 30 mins potion
snow – Free Arctic Fox Pet!
secret – 3 golden potions
roblox – Free Guest pet
noob – Free Noob pet!
axel – 15% damage boost
Expired Punch Wall Simulator Codes
Expired codes can still be valuable, you know? Even if they can't be redeemed, they can be handy as a reference in case you enter a code correctly and it still doesn't work.
No expired codes as of yet
How to Redeem Roblox Punch Wall Sim Codes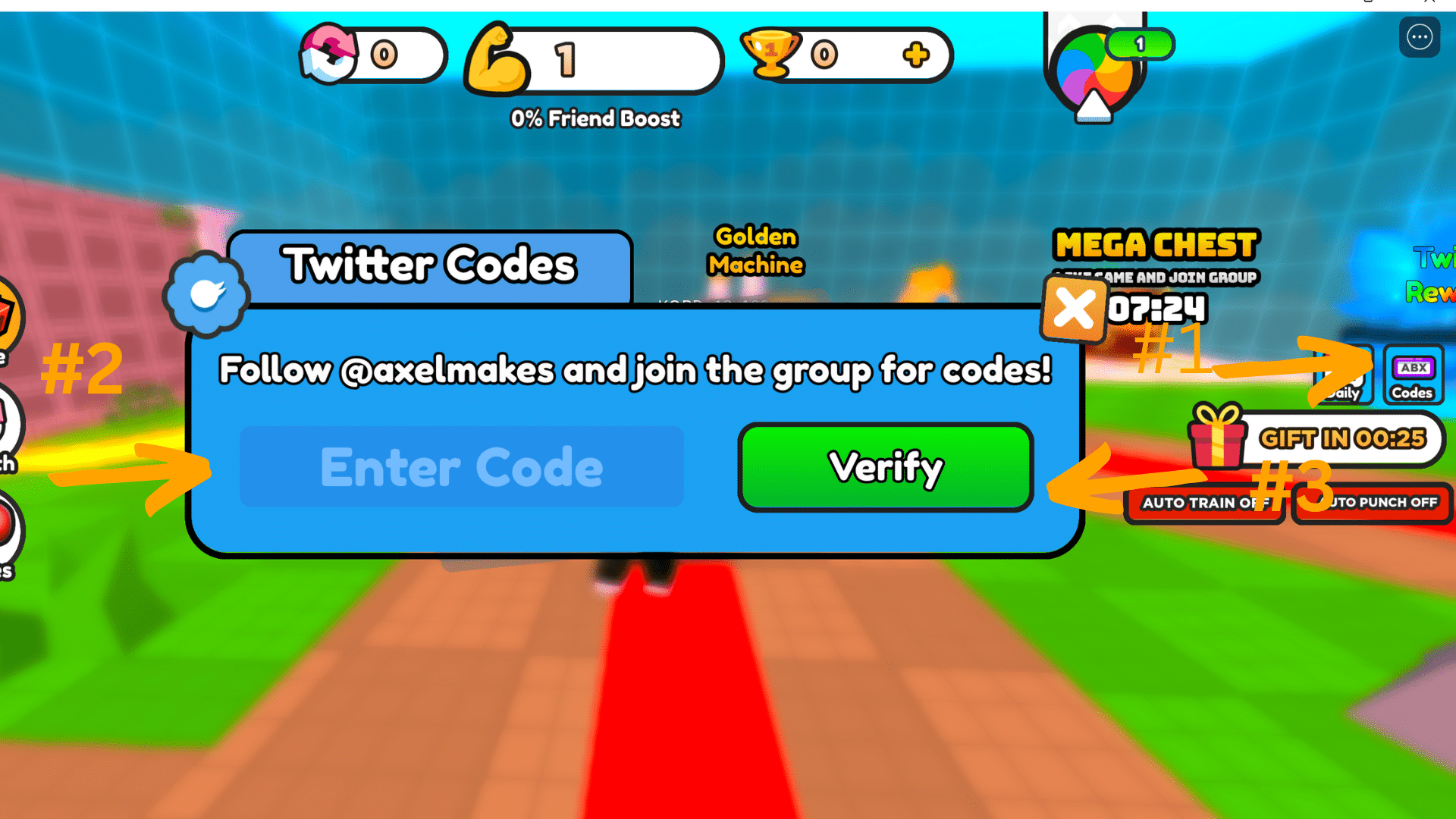 Now that you have gotten your hands on the codes, the next step is learning how to redeem them successfully. It is a fairly straightforward process that even a square musclehead can nail down. You will get your freebies soon.
Follow these simple steps to redeem codes in Punch Wall Sim:
Once in the game, click on the Codes button on the right side of the screen
The Codes menu will pop up
Simply enter a code exactly as it is displayed
Click on the verify button
Just like that, you are done!
Punch Wall Sim Codes Not Working
Do not lose heart just yet. If your precious codes are not working, then there are mainly two reasons why that may be so. Before we go any further, make sure that your code has been entered correctly because a simple capitalization error or typo could be the only thing standing between you and your free stuff.
Secondly, it is important to check that the code that you are trying to input is valid and has not expired. This is most likely the case if your correctly entered code is not being redeemed. Give our list of expired codes a quick look to see if that is the case. Enjoy!