May 24, 2023 – Added 1 new code
Kimetsu no Yaiba has amassed a huge fan following since its initial released that can be accredited to Ufotable's brilliant animation and some tried-and-tested shounen tropes that make it such a fun watch. Of course, Roblox has to get its hands on whatever is popular and make a fun game out of it. I mean, it has to, right? That is exactly what Roblox Rogue Demon is all about.
While slaying demons Demon Slayer style is fun enough, you can use Rogue Demon codes to get your hands on some fun freebies that make the game far more fun and even more convenient. It is a nice way of speeding up your progress and leaping up the leaderboards.
Rogue Demon Codes
Don't miss out on this awesome opportunity to add some extra fun to your Roblox adventures by using our fantastic selection of codes. They'll give you a boost exactly when you need it most. So go ahead and grab those freebies while they're hot!
50KBEAST – 200 rogue coins (new!)
Expired Rogue Demon Codes
Expired codes still matter, believe it or not. While they may not help you redeem anything, they can serve as a handy reference if you've entered a code correctly but it still doesn't seem to be working.
110KFANS
THX100KLIKES
NEZU90KO
ROGUEWINTER
80KREAL
LOVETZE
75KGIMED
COMEBACK
TS100KAPYBARA
70KANYE
H4MUZAN
60KETCHUP
55KLOUKA
50KPLSOHPLS
40KLIKESWOW
M4PUPDATE
How to Redeem Roblox Rogue Demon Codes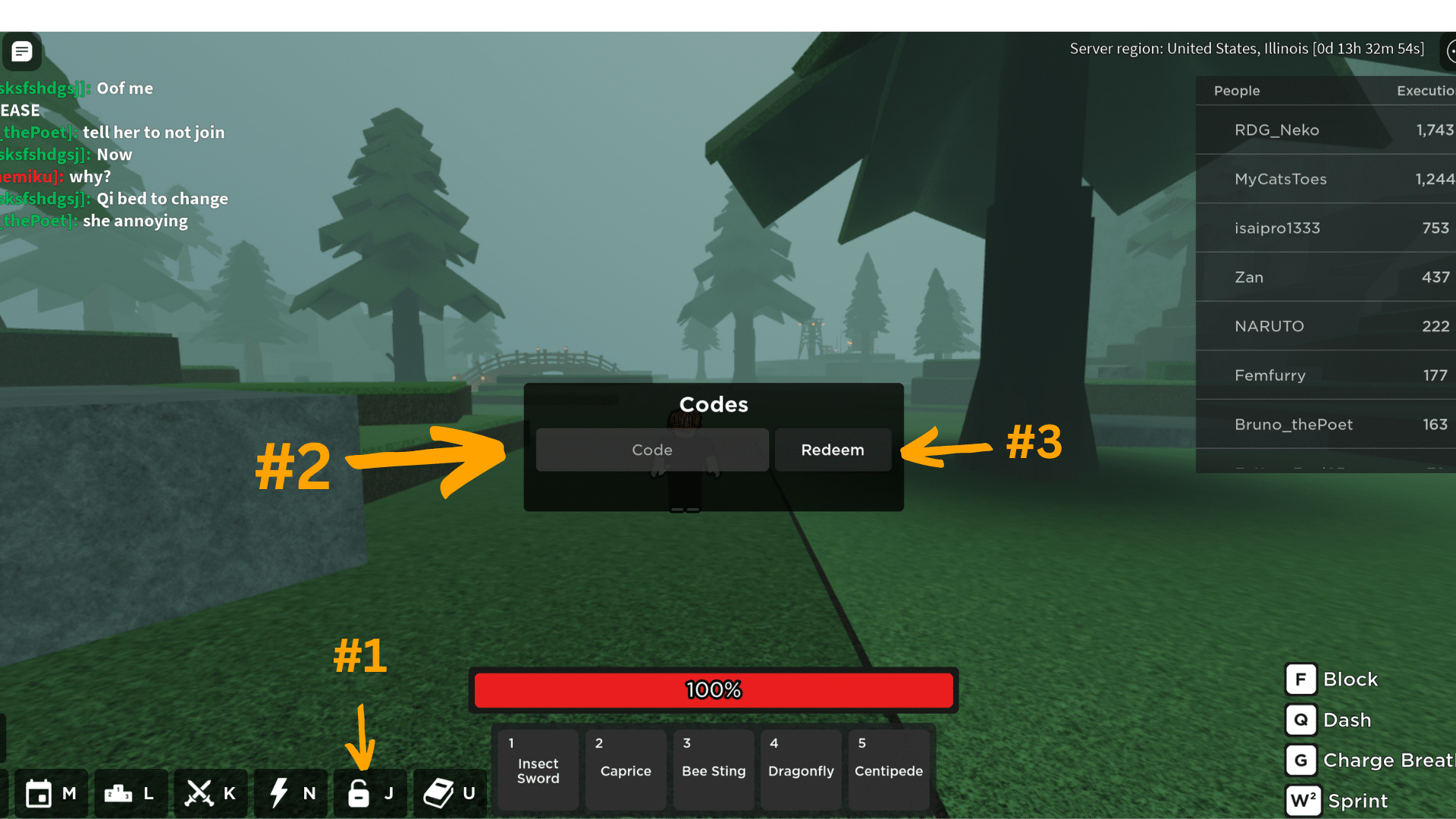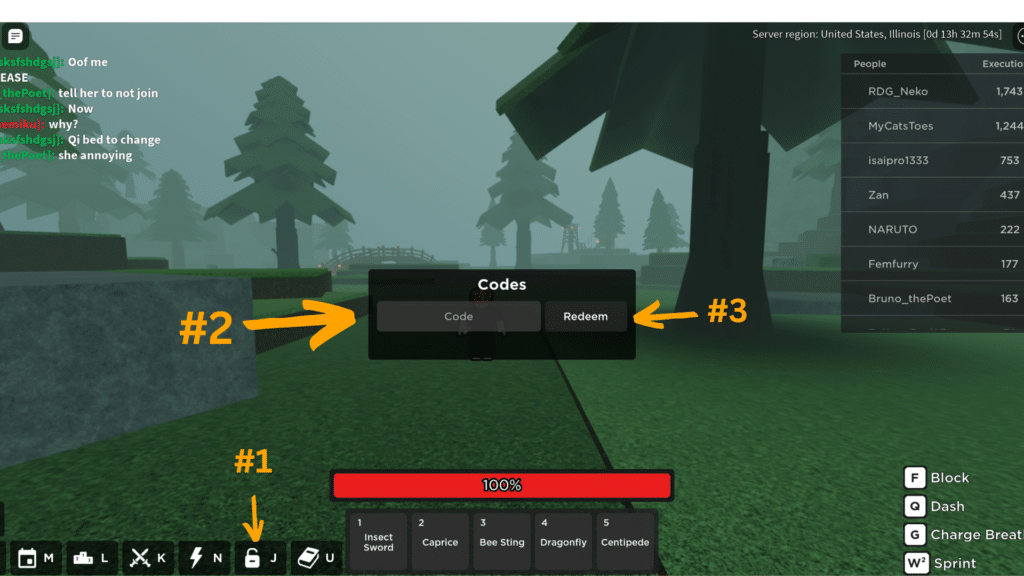 Before you can start showing off your badass moves and taking down demons like a pro in Rogue Demon, you need to know how to redeem codes. But don't worry, it's a simple process and you'll have your freebies in no time.
Follow these steps to successfully redeem codes in Roblox Rogue Demon:
To access the Lock Icon Menu at the bottom of the screen, simply press the "J" key
The Codes menu will pop up
Simply enter a code from our list exactly as shown
Hit Redeem
That's it. Simple, right?
Rogue Demon Codes Not Working
If you're having trouble redeeming your codes in Rogue Demon, there could be a few reasons why. The first step is to double-check that you've typed the code accurately, as it's easy to make typos or capitalization errors. It's always a good idea to review your entry to ensure it's correct!
Also, if a code that you've correctly entered appears to be invalid, it's possible that the code has expired and is no longer valid. Checking our list of expired codes can be useful in figuring out if this is the reason for the issue.