May 24, 2023 – Checked for new Roblox Zombie Uprising codes
If The Last of Us is a little too much to take in with the gore and the mental scarring that have you crying in the shower and sliding your back down the bathroom wall, then Roblox's Zombie Uprising makes for the perfect soft alternative which is just as fun minus the heartache. Be the main character in your apocalypse story by shutting down hordes of zombies waiting to strike.
It's a massive zombie outbreak, so gathering as many supplies as possible is essential. Roblox Zombie Uprising Codes are the perfect legitimate way to make the game more convenient and fun, courtesy of the generous developers. Let's take a look, shall we?
Zombie Uprising Codes
Do not miss out on the chance to spice up your Roblox gameplay with our list of fantastic codes that will give you the much-needed boost at the perfect times. You are in the big leagues now, soldier.
august2021 – 5k Cash
bugs2021 – 5k Cash
melee – 5k Cash
february 2020 – 5k Cash
summer 2020 – 5k Cash
shotguns – 5k Cash
shutdown – 2.5k Cash
Expired Zombie Uprising Codes
Expired codes have feelings too, alright? They may not do you much good when it comes to redeeming them, but they are an excellent point of reference if a correctly entered code appears as invalid.
How to Redeem Roblox Zombie Uprising Codes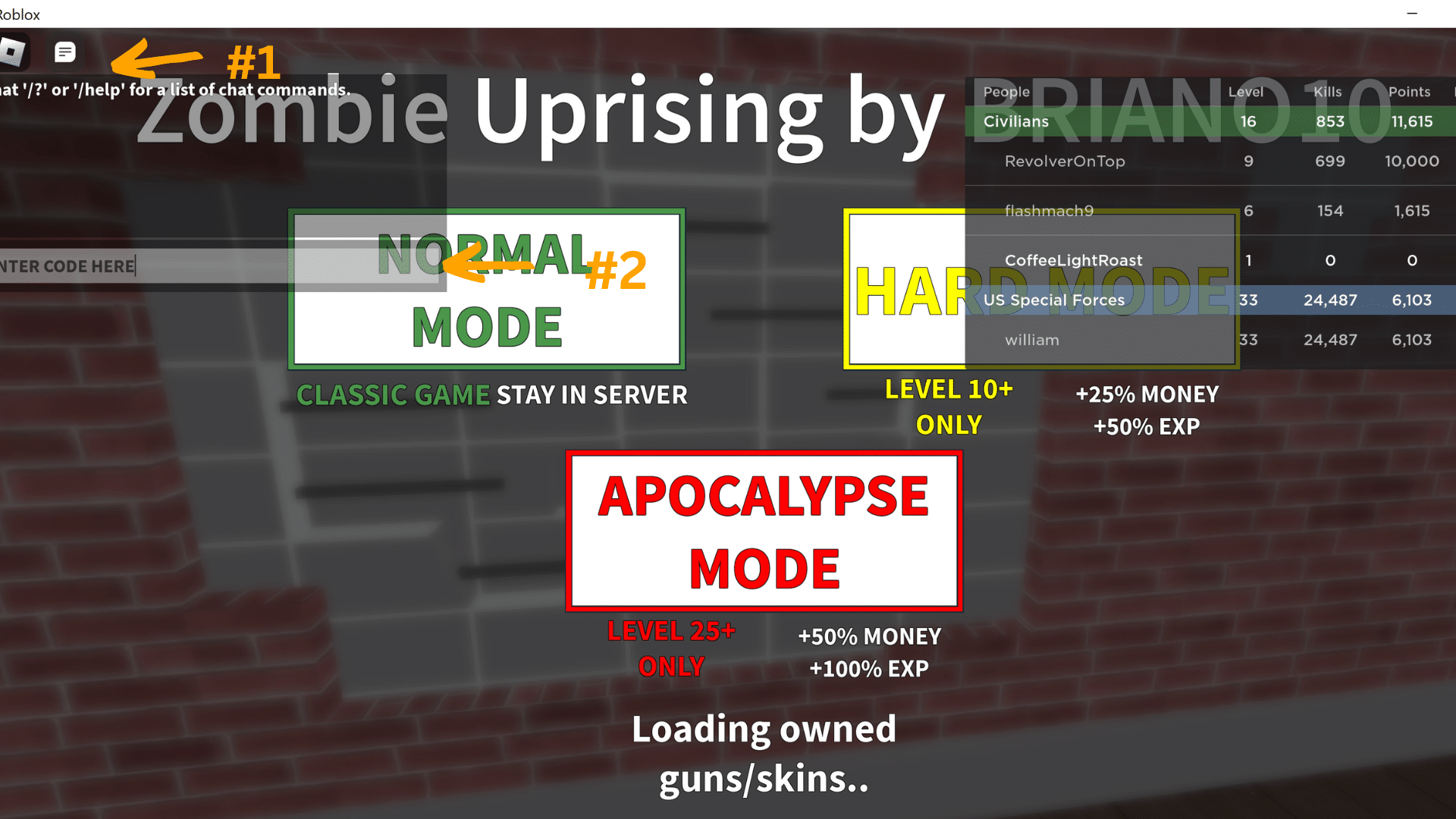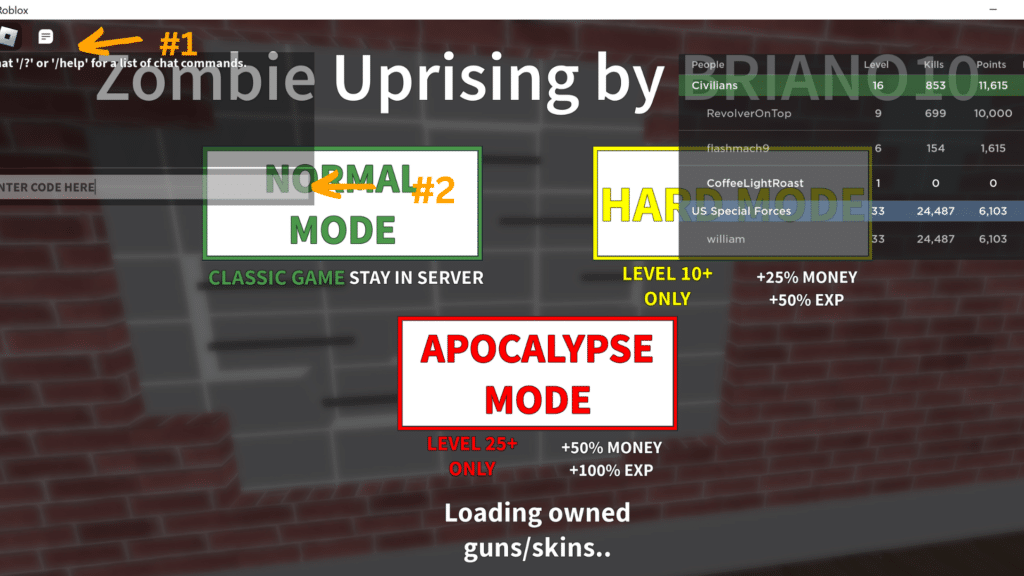 We understand the urge to dive head-first into the action and blow away a few hundred zombies hoping to feast on some brains. However, it is important to know how to redeem codes in Roblox's Zombie Uprising.
Follow these steps to successfully redeem our Zombie Uprising codes:
Once the game has started, open the chat box from the top-left corner of the game menu
The chat box will pop up
Enter a code from our list exactly as shown
Click on Enter
If you entered the code correctly, you will receive confirmation that it worked
Voila! You are done
Zombie Uprising Codes Not Working
If you are having trouble redeeming your codes in Zombie Uprising, there are a few reasons why that could be so. The first step is to ensure that you are typing the code correctly since it is very easy for some pesky typos and capitalization errors to sneak in. It's never a bad idea to double-check just to be sure!
Secondly, if a correctly entered code appears to be invalid, chances are that it has expired and no longer works. It might be worth checking out our list of expired codes and seeing if that is where the issue lies.