March 21, 2023 – Checked for new Shindo Life Codes
The nostalgia of the online gaming platform Roblox and the classic Japanese series Naruto come together in Shindo Life, a Roblox experience dedicated to Naruto enthusiasts. As we all know, spins are required to roll for Bloodlines to obtain different powers. However, completing daily missions and playing various game modes may not be enough to get your desired Bloodline. Luckily, there are Shindo Life codes for you to redeem for more free spins and other rewards!
Shindo Life's developer RELL World regularly releases redemption codes to make your ninja adventures a breeze. We can see the newly released and expired Shindo Life codes on RELL Games' official YouTube channel and Twitter account as well as the community-made Shindo Life Wiki. As of this moment, our count shows that there are over 300 codes released by RELL Games since Shindo Life's release. Says a lot about how generous the developers are, right?
With that said, check out our updated list of working and expired Shindo Life codes to upgrade your character's abilities! We've also put a short how-to if it's your first time redeeming these codes!
What are Shindo Life Codes?
Shindo Life codes give valuable in-game materials such as spins, RELL Coins, Ryo, and experience points (EXP). They are commonly announced to celebrate Shindo Life's milestones, YouTube Subscribers count, holidays, and regular game updates. The developers also release codes whenever they feel like it.
NOTE: The list below has been updated for March 2023 and will be continually updated throughout the month and year.
| | |
| --- | --- |
| LEGEND | DEFINITION |
| (NEW) | Any code released less than a week ago |
| EXP | Short for 'Experience Points' |
Working Codes
makivsmaki! – 40,000 RELL Coins and 100 Spins
boruvkama! – 50,000 RELL Coins and 150 Spins
g00dboiman! – 5,000 RELL Coins and 50 Spins
Expired Codes
SheendoLeaf!
EspadaAiz!
DeT1m3esN0w!
NewY34rShindo!
DisEsn0tDe3nd!
DeT1m3esN0w!
ShindoXm4z1!
ShindoXm4z2!
kamekaAkumna!
kamekaAkumanaB!
10kRsea!
29kRsea!
timeslowsdown!
3y3sofakum4!
g00dt1m3zW1llcome!
y3zs1r!
G00dvib3zOnly!
beleave1t!
17kRCboy!
HALLOW33N2022!
doG00dToday!
HALLOW33N3v3n7!
20kcoldRC!
RELLtuffm0ns!
IndraAkum0n!
IndraAkumon!
PuppetM0ns!
bicmanRELLm0n!
6hindoi5lif35!
Alph1RELL!
FizzAlphi!
2ndYearSL2hyp3!
2ndYearSL2hype!
bigmanRELLman!
AprreciateDeLittletings!
MinakazeTentaci0n!
ss5Shindo55!
rayK3r3d4!
theRELLhasR3turn3d!
Sw3LLhArdW0rk!
shindorengo!
R3LLhardW0rkd!
G04thasR3turned!
RELLhardWorkmyGuy!
k1nGhasR3turned!
Gr1nDinH4rd!
onlyTeemWeelTeel!
rahwomen!
Ragnat!
Ragnarr!
Ragnaarr!
muyHungerb0i!
verryHungry!
ShoyuBoyu!
RamenShindai!
RamenGuyShindai!
Shindotwo2!
ShinobiKenobi!
fansAppreciatioN!
c0434dE!
RyujiMomesHot!
ShinobiLife3!
RELLYrellcoins!
onehunnet!
ccH0w!
zangAkma!
BoruGaiden!
BoruShiki!
CCwh3Re!
ZanAkumaNs!
RELL123SeA!
ZangetsuWu!
RuneKoncho!
VeryStrange!
BeastTitan3!
ApoLspirT!
GenThreeYesson!
GenGen3Apol!
ShUpDoodE!
BiGGemups!
RELLseesBEEs!
j1NyErGAr!
OACBlols!
SPNarumaki!
SixPathMakiboi!
NewCCOrigin!
G0DHPg0dLife!
SanpieBanKai!
VenGeance!
VenGeanc3!
BorumakE!
BigFELLArell!
exclusiveGameModeS00N!
BigBenTenGokU!
OGreNganGOKU!
G00DHPg00dLife!
SEnpieBenKai!
renGOkuuu!
rENgunK0!
BigRenGokuMon!
drMorbiusmon!
TenGOkuuu!
TENgunK0!
BigTenGokuMon!
akumaSinferno!
tomspidermon!
OlePonymon!
niceTwiceEXpd!
penguins!
Er3NYEaRgear!
58xp!
MorMor!
MorbiTing!
NewBeginnings!
RELL2020Year!
RELLsup!
2020isHERE!
REELdivine!
moreechpee!
2022isHERE!
BeenSomeTimeBoi!
2YrsDev!
Cowabunging!
FannyPacked!
REELsantar!
REELclaus!
REELcookies!
REELworked!
REELlicks!
BIGmonLEEKS!
DEEBLEexPE!
Pray4Update!
UpdateIsHERE!
BelieveOtMon!
bigExperienceMon!
ToSleepMon!
bossMonRELL!
bigjobMON!
leatChiken!
giftFOEdayZ!
bigthickcodeMON!
JOeStar!
chillenBuildenMon!
howToSleepMon!
berryCoolMon!
deTingBigMon!
halfChikenMon!
fellaDeRELLa!
RunningfromDeMon!
BigRELLmonCode!
checkmateMon!
bigBeardMon!
tingsMonTings!
useDeBrainMon!
RELLniceCode
CleanAnimsMON!
PetdeDogMon!
FiredUpMon!
100OPDATESmon!
BenkeiEkuman!
FREExpMON!
HardWokMon!
FlippingWokMon!
poopENhoopyEn!
LetDeMonWok!
BacktoWok!
bigUPyup!
ShootingSTarS!
biggerShOOs!
chadSanGiGA!
DaBoatWEELfloat!
shrekT!
shhneckT!
shhcheaKs!
RELLpieceW!
1YearSL2!
BigShindoGuns!
GEToutMYwayNOOB!
25KR3LLCO1NZZ!
iLLoutWORKanyone!
How to Redeem Shindo Life Codes
1. Open Shindo Life in Roblox.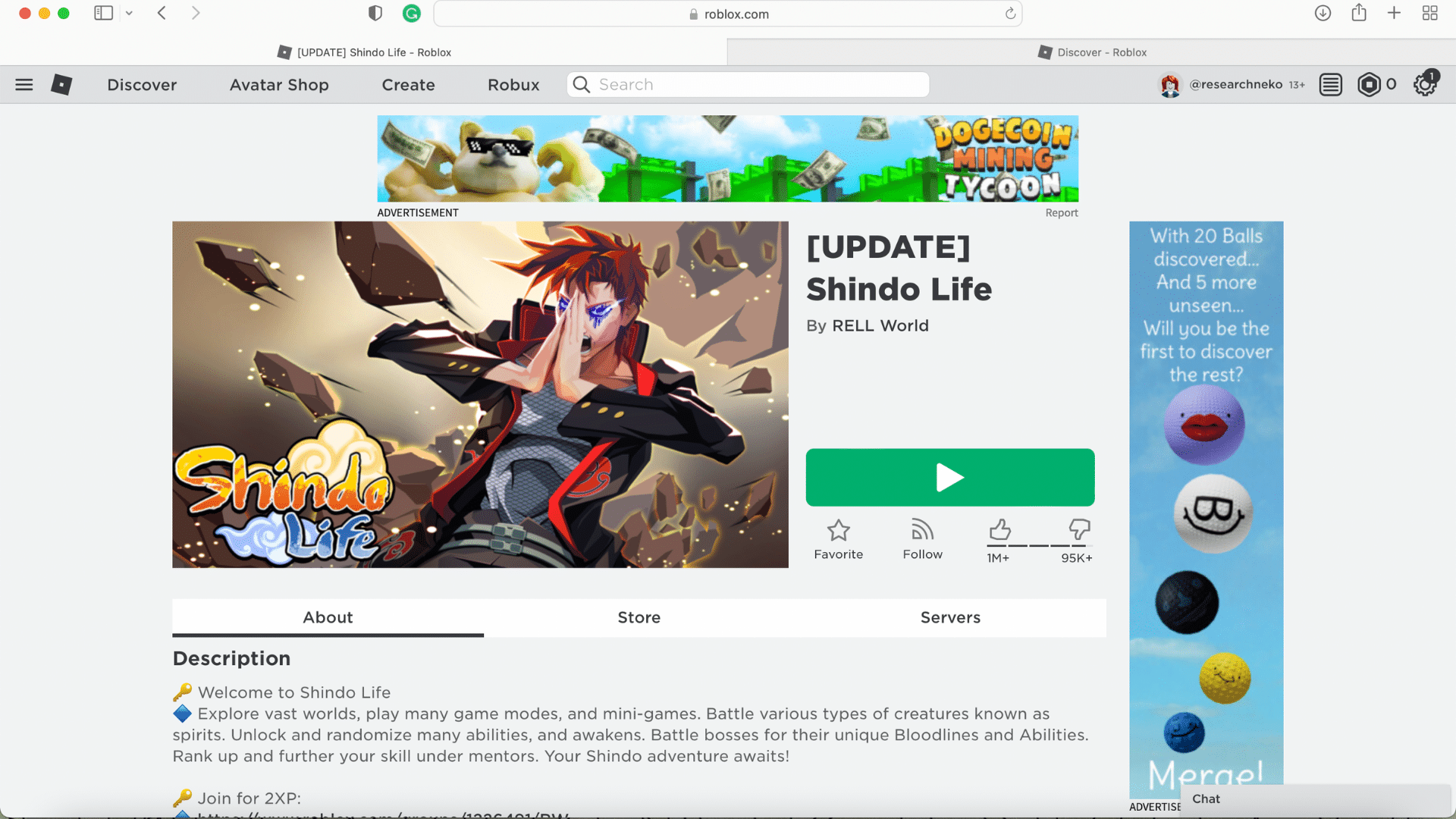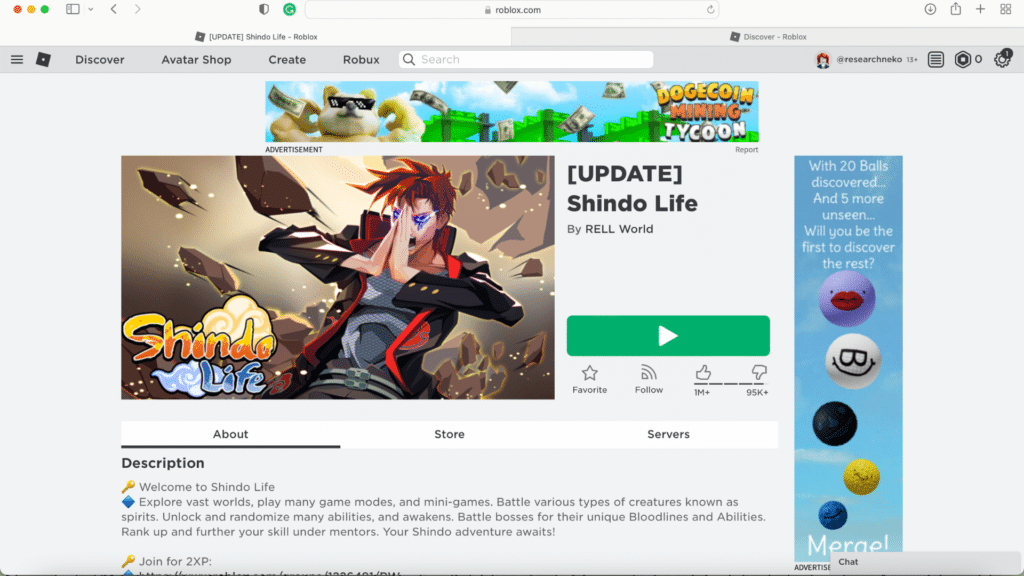 2. Select Either Arrows to Go to 'Edit.'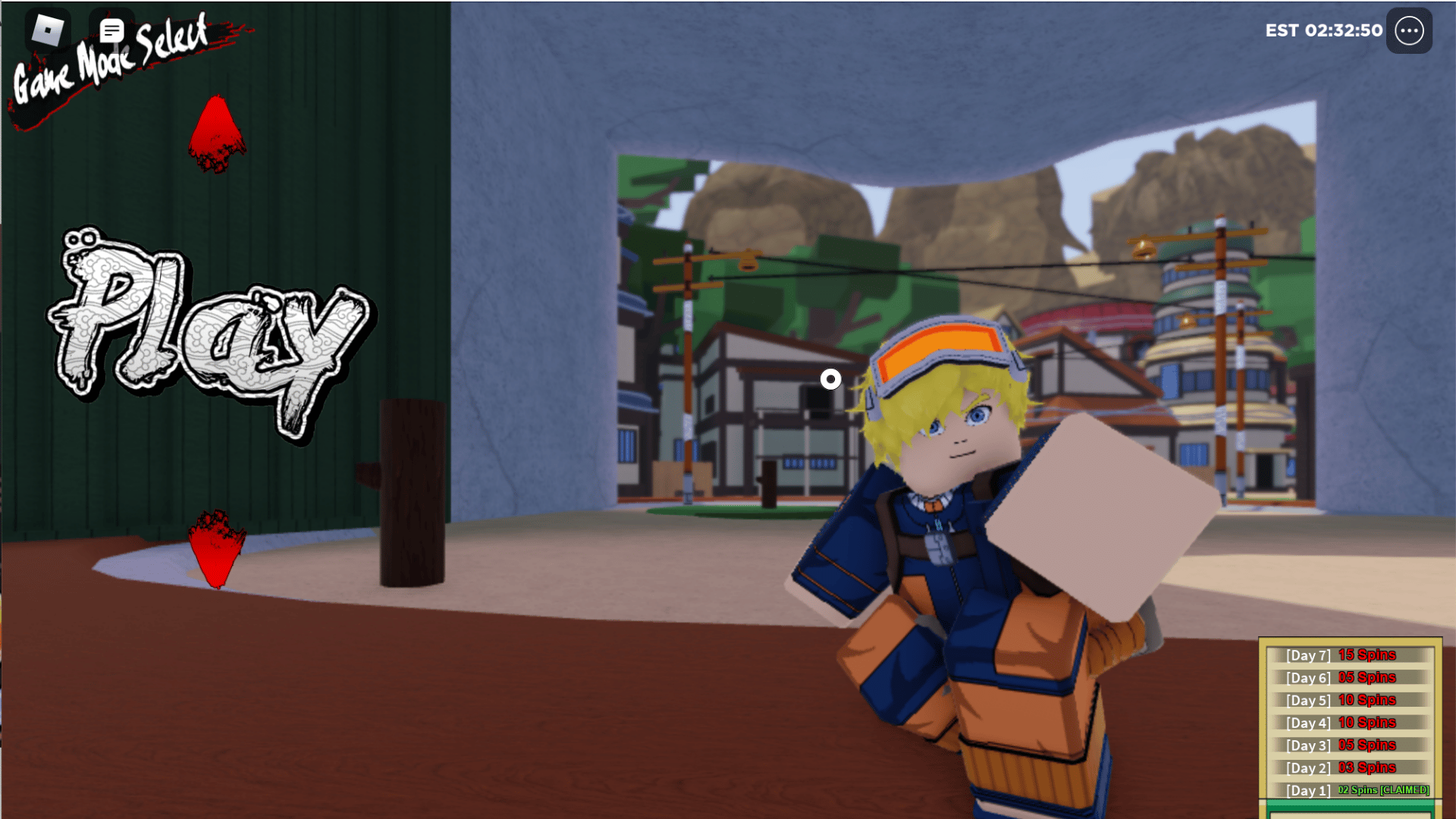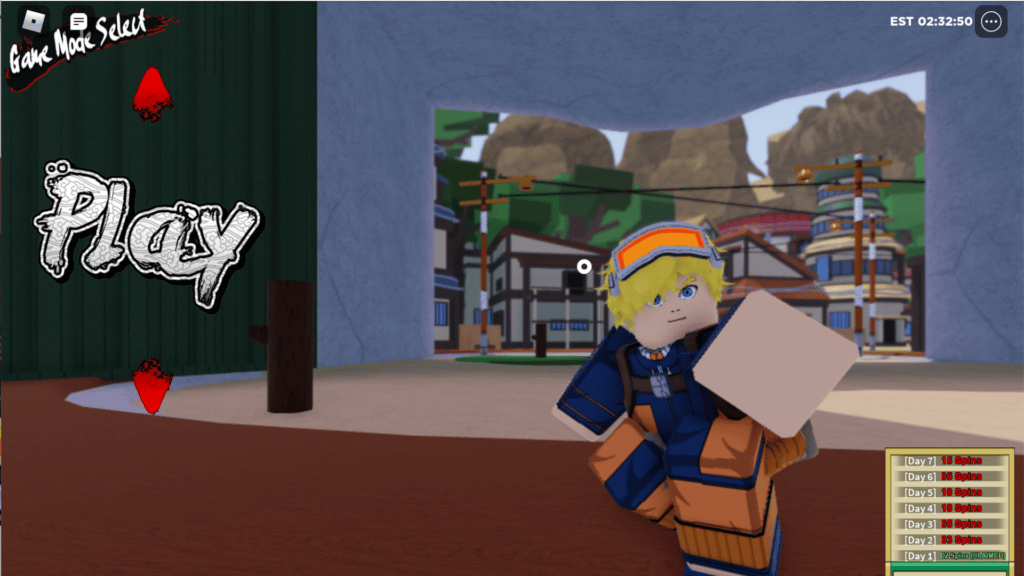 3. Press 'Edit.'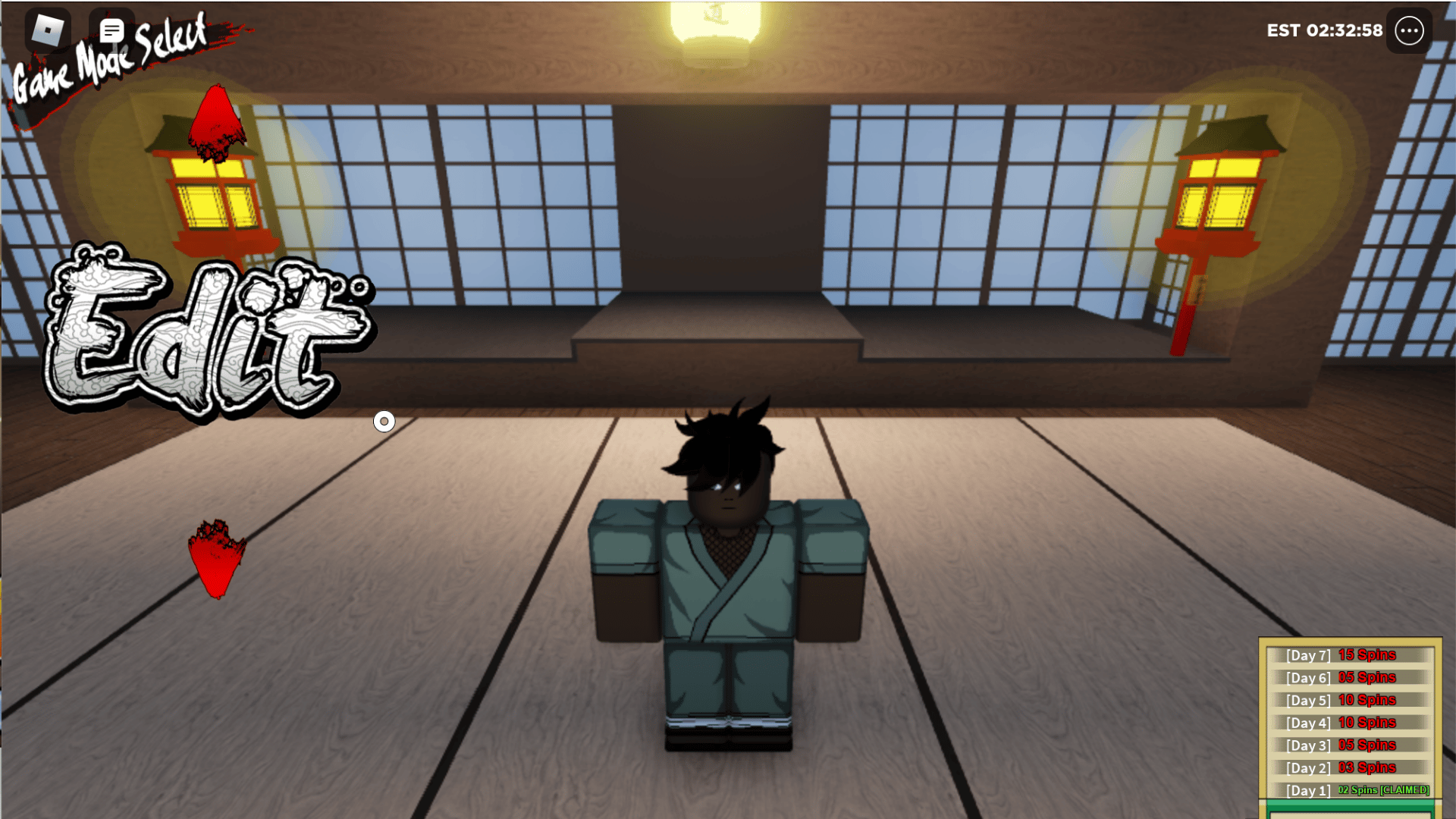 4. Tap and Insert the Code Next to the YouTube Icon. No Need to Press Enter.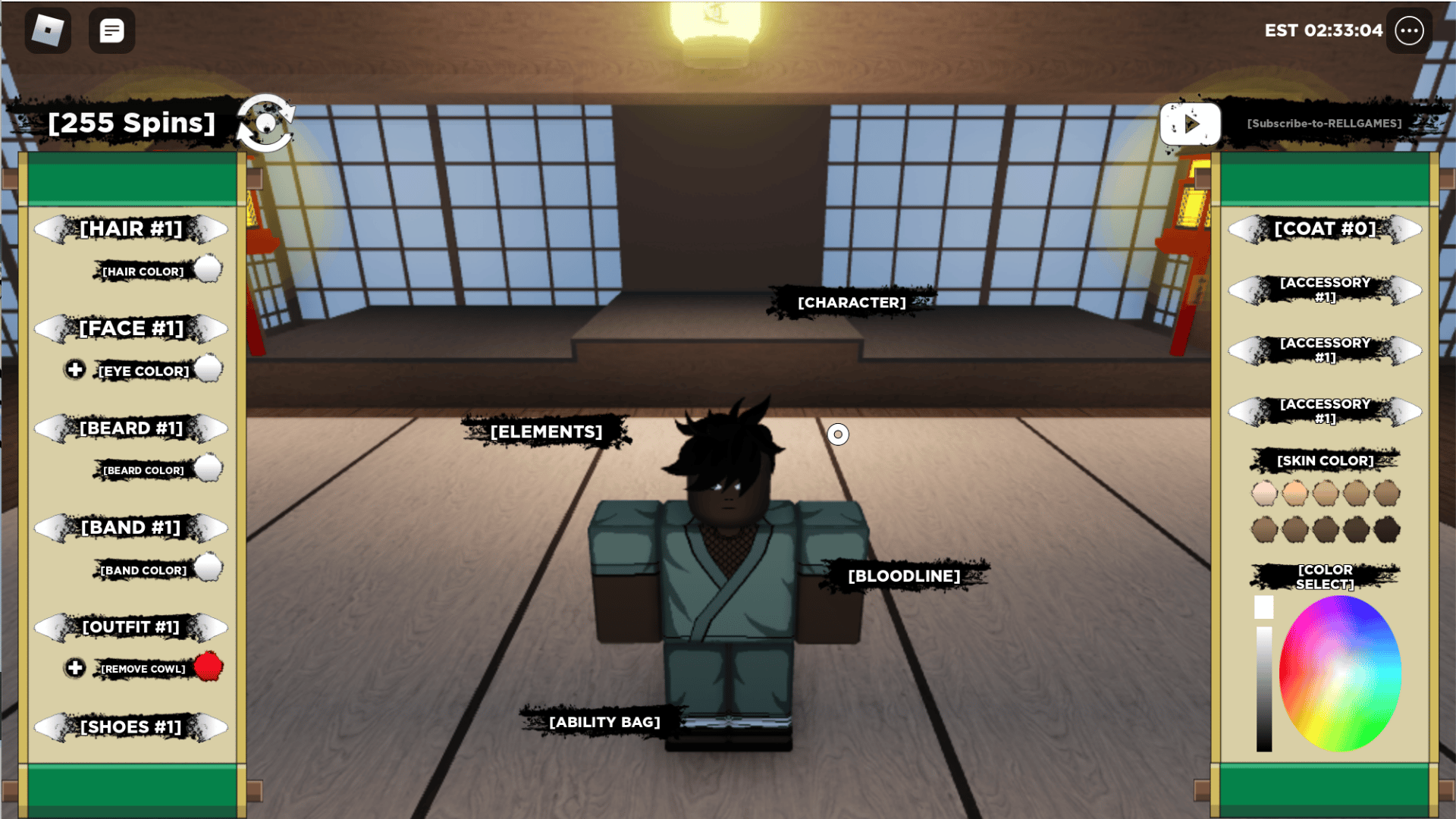 Frequently Asked Questions
When Do Shindo Life Codes Expire?
The developers do not announce the expiration dates of Shindo Life codes. However, based on our observation, Shindo Life codes commonly expire after a week or so. Some codes are also exclusive to the specific updates only. Once a newer update is live, codes released during the previous updates cannot be used anymore.
How Often Are New Shindo Life Codes Released?
Shindo Life codes are frequently released by RELL Games. By that, we mean new codes are available weekly or at least a few times a month. Every Shindo Life update also comes with a few redemption codes to create hype among players.
How Many Times Can I Redeem Shindo Life Codes?
Based on our check, all Shindo Life codes are for one-time redemption only. Once you try to redeem the same active code again, the text box will display "Code Already Used." You also don't have to claim the code's rewards separately as they will automatically reflect on your stats and inventory once confirmed.
What Should I Do If Shindo Life Codes Are Not Working On My Account?
Try to double-check if you have put unnecessary spaces before or after the code. Also, make sure that the code has an exclamation mark (!) at the end and that you have properly inserted the characters strictly based on the shown letter case. If the code is still not working, it may have expired already or have some technical issues. In the case of the latter, you can report it on Shindo Life Wiki's official Discord server.
---
We hope you got all the things you need to claim these rewards from RELL Games' Shindo Life codes. Be sure to check this article from time to time as it is regularly updated as soon as new codes are released by the developers.
As always, if you know other active or working Shindo Life codes that are not listed here, let us know by commenting below so we can share these freebies with everyone. Also, notify us of any inactive or expired code listed under 'working' here so other players wouldn't have to waste time and effort copy-pasting them.
For more Roblox-related content, hop on our Roblox page to get some interesting game recommendations and handy technical guides!