Skull and Bones has recently been rated by South Korea's Game Rating and Administration Committee. This suggests a release is near and that the game is almost complete. The game has been in development for almost a decade at this point. Players currently can sign up for alpha tests but this rating suggests that a full release might be closer than ever before.
Skull and Bones: Finally A Release?
Inspired by the naval combat in Assassin's Creed IV: Black Flag, Skull and Bones originally was viewed as an expansion for the game. Later on, it became an MMO title under the name Black Flag Infinite and finally an independent project. The game has gone through numerous changes in the direction including the setting. Due to a lack of proper direction and other issues, the game went through development hell. According to various reports, this project reportedly cost Ubisoft $120 million.
Recently, gameplay footage from the alpha tests was leaked that gave everyone an in-depth look at the title. The overall gameplay looks to be very fast-paced like Black Flag. The game world takes its inspiration from the Indian Ocean and is set during the golden age of piracy.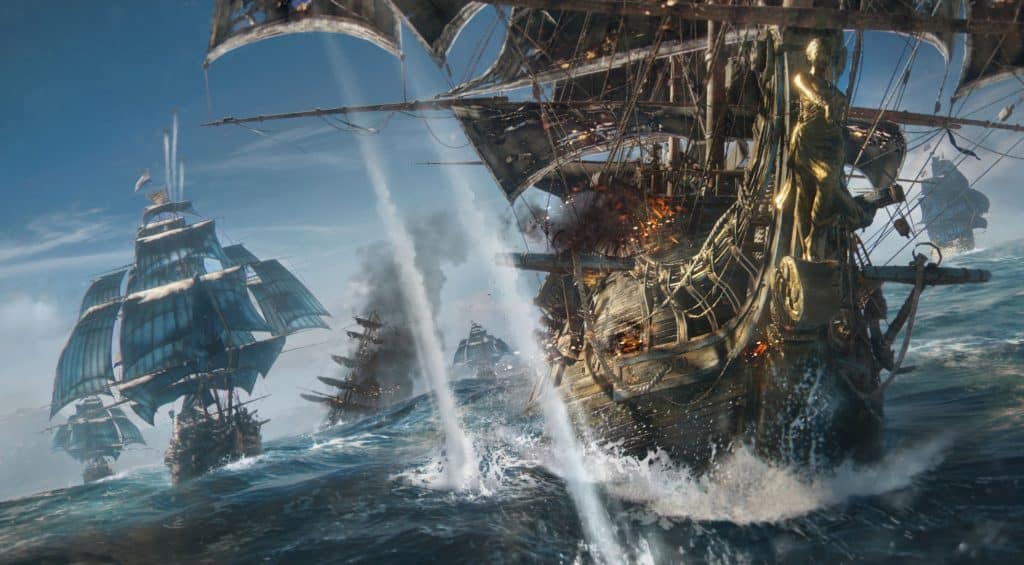 Players will start off with a small vessel and rise through the ranks to craft bigger ships. They will also be able to take various contracts. Players will earn Infamy by completing contracts, doing treasure hunts, exploring the world, and through many other events. A lot of customization options are also available to players to make them feel unique.
Another interesting feature present in the game is the way you deal with your NPC crew. You can make them do all the work but you definitely need to keep them happy by keeping your ship stocked with food and supplies. Otherwise, they will revolt against you and remove you from power.
With all these interesting features, it will surely be a treat to finally play this game when it is released. What do you think of this news? Will you buy Skull and Bones when it finally releases? Share your thoughts in the comments section below!