Recently we found out about the download size for Star Wars Jedi Survivor. For the PlayStation 5, and Xbox Series X versions the game is going to be a mammoth. The retail box of Star Wars Jedi: Survivor physical copies reveal that the title will require an additional download to play on PS5 and XSX.
Star Wars Jedi: Survivor's Massive Size Won't Fit Entirely on a Physical Disc
The file size for the sequel comes in at around 140GB for the Xbox Series X and 147GB for the PlayStation 5. This undoubtedly is massive and makes sense as to why an additional download is required. The new development was discovered courtesy of leaked physical copies of Jedi: Survivor on Reddit. It says on the box that you require an additional download along with the disc.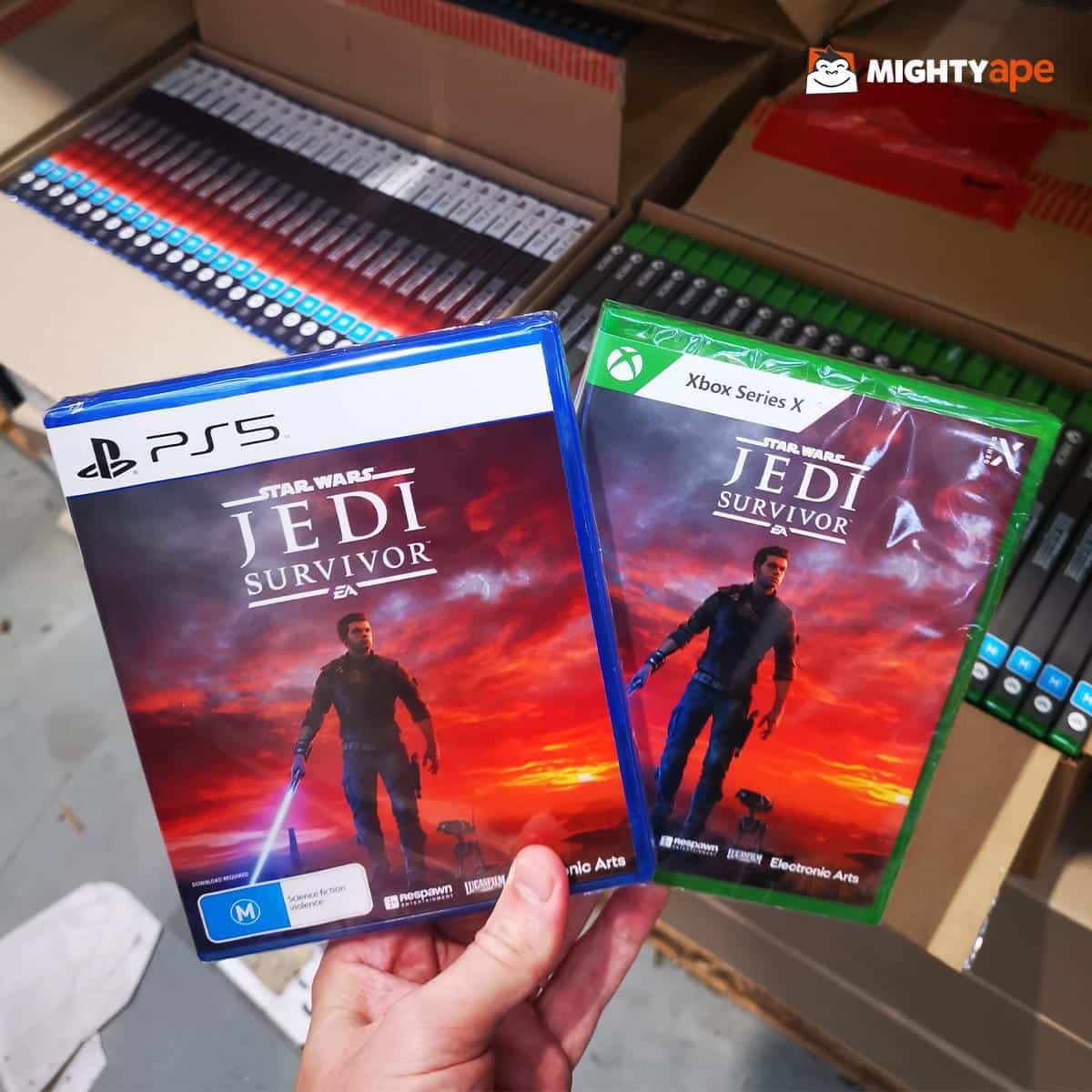 While understandable, it beats the entire purpose of the disk. While some people just like to collect the discs, others want to just pop the disc in their console and get ready to jump into their game. However, it will save some space as the disc will contain some of the data too. So, if you're looking to save some storage, a physical copy of Star Wars Jedi: Survivor would still be a better option.
Whether the case will be the same for the Series S is yet to be seen. However, the game is only around 44GB on it due to the lack of 4K textures, so it's unlikely. The pre-load for Star Wars Jedi: Survivor begins on April 25, and the game is out on April 28, 2023.
Do you guys prefer physical copies or digital keys for your games? Let us know in the comments down below.