It's certainly exciting to know that so many great games are going to be released in 2022. The bet is on you being unable to wait for them to be released! Thankfully, a pre-register system was invented to tell you when the games are finally released. The problem is which games should you even consider pre-registering for? It can be an overwhelming list to choose from. So let's narrow it down with some of the top upcoming mobile games all set for pre-registration.
Notes: The day the games get released is not always the launch date. Try not to freak out about this! It's common practice.
Release dates and launch dates are not always absolute. Things can go haywire for developers. Again, don't freak out about this!
Dark Eden M on WEMIX
Diablo Immortal
DC Heroes and Villains
Harry Potter: Magic Awakened
Minion Masters
Battlefield Mobile
Apex Legends Mobile
Streets of Rage 4
Crypto Ball Z on WEMIX
Wemade Connect Games offers us Dark Eden M. It's a hack 'n slash action game that makes you choose a side. Slayers and Vampires are the main sides (races). Each race breaks off into 2 classes. These are Assault and Chaser for the Slayers and Bloodwalker and Darkeye for the Vampires. Either way, this one looks to be a blood-soaked good time!
Being on WEMIX means this is an NFT game. As such, you'll be able to make some money playing it. Dark Eden M uses Debco Token. You'll earn Rank Medals via playing. You have to convert those to Debco Tokens and then to your WEMIX wallet. So you have fun and money-making potential. No wonder it shows up here as one of the top upcoming mobile games!
When it comes to hack n slash games, there's one that sticks out in gamers' minds the most. Blizzard's Diablo Immortal is pretty much where hack n slash started. So naturally, they just had to make something for all the mobile gamers! The story is set between Diablo's II and III. You'll start out with 6 classes to choose from. These include Barbarian, Crusader, Demon Hunter, Monk, Necromancer, and Wizard. Don't worry; you'll have plenty of new stuff to kill too!
The good news is that Blizzard didn't give up on Diablo Immortal. The bad news is that the release date is still only a rumor. In any case, keep an eye open for it in late June 2022 according to the "stories". So far it's been comparable to waiting for the year 2099! In any case, this is definitely one for mobile games pre-register. It won't hurt anyway!
DC Heroes and Villains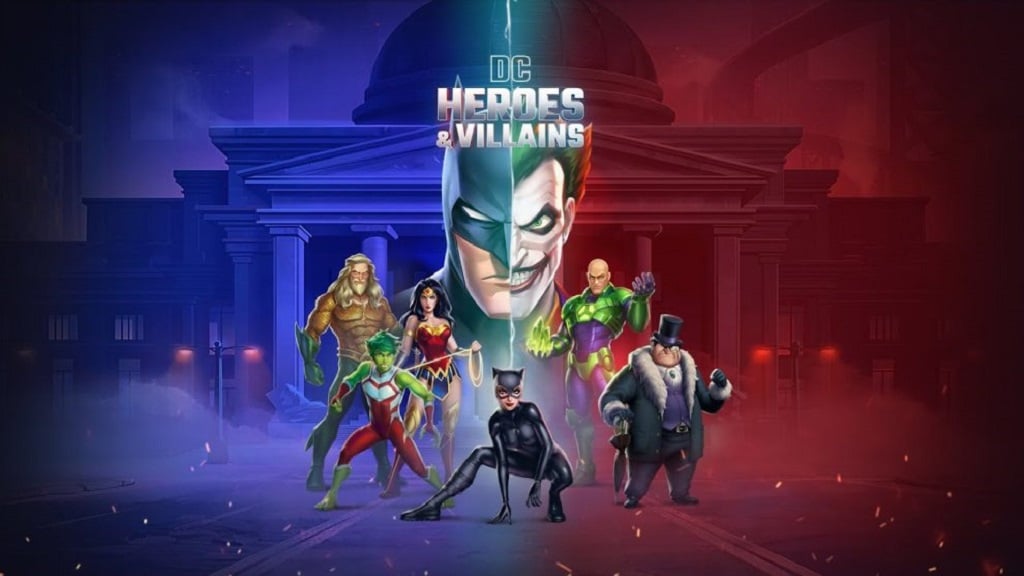 Mobile Platforms: Pre-Registration Website for both | Pre-Registration Reward(s): Yes
Here's a little something different for DC fans. DC Heroes and Villains is a mixture of genres. You'll have a character collector. Ok, anyone could predict that. Next, you'll have a team builder. That seems pretty straightforward after that first part. Top it off with a match-3 battle system. Did you just hear a record scratch/stop noise?! Bet you didn't see that one coming did you?! That's ok. At least Wonder Woman is in there!
This one is looking to be a love-hate type of deal. Yes, there're millions of DC fans out there. Many of them are hoping a new DC video game will be great. If by chance you've ever played match 3 games, you should know the problems with them by now! If not, you do have our "best of luck to you". You will need it! Despite all else, this one is one of those upcoming mobile games DC fans will be hearing about.
Harry Potter: Magic Awakened
Mobile Platform: Android | Pre-Registration Reward(s): Yes
Warner Bros. just keeps on keeping on. Here we have Harry Potter: Magic Awakened on the mobile games pre-register list. This one isn't just for Harry Potter fans. This one kicks over and provides something different for Card Collecting Game (CCG) fans too! Typical of CCG games, you're in a single position attacking and defending. Here, you'll be moving around, attacking, defending, and summoning. That was the start of it. There are various game modes including that flying around on a broomstick high in the air in an arena while trying not to die horribly game!
Unfortunately, there must be bad news. This one shares the same problem as Diablo Immortal. No known release date. That and you're most likely looking at a lot of story/tutorials at the start. However, by the looks of it, Harry Potter: Magic Awakened is definitely one to try out at the minimum.
Minion Masters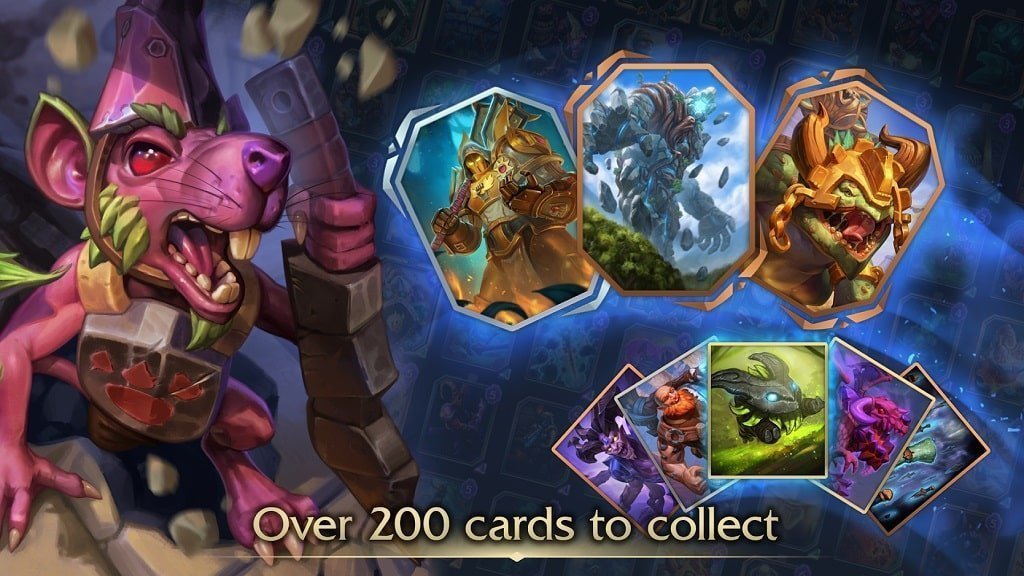 Mobile Platform: Android | Pre-Registration Reward(s): No
Betadwarf has had this game going on Xbox One and Steam for quite a while now. Minion Masters (no, not the little yellow guys) is a CCG where you select a Master and collect a wide variety of cards. These include Minions and various spells. The trick here is that the game is impressively balanced. You have the same chance to win against anyone as anyone does against you. For you Clash Royale fans, you'll already be familiar with the gameplay. For those who don't know it, it won't take long to figure it out!
Unfortunately, Minion Masters suffers that same problem as Diablo Immortal. No known release date. Considering what all the game currently has to offer on other platforms, it's looking to be a worthwhile wait. The good news is that a lot of info is already available for the other platforms it's on. You can already decide on strategies and tactics to try out.
Battlefield Mobile
Mobile Platform: Android | Pre-Registration Reward(s): Chance for Early Access
Yes, that Battlefield! The hugely popular Battlefield franchise is going to show up on mobile devices. Specifically, it'll on Android 7.0 and above devices. This one also sports a nifty $0 price tag to get you started. So if you happen to already be a fan of the Battlefield games, you'll only need your phone charger. When it comes to gameplay, EA is doing what all they can to ensure gameplay similar to other versions. So you can expect similar features as well.
Currently, if you managed to gain early access, you should get into it quickly. The early access on Battlefield Mobile has limited slots. Also, note that it's a testing phase when it's available in your area. Unfortunately, all your progress will be wiped out when the test is completed.
Again, yes, that Apex Legends! There's nothing quite like a team-based FPS battle royale to start your day smooth! What could possibly go wrong?! This time, EA decided to include certain mobile-only content. So you'll be seeing new stuff for sure. Already included are 9 characters to play with. This isn't bad at all for starters. EA also decided to make this one free to play. When it shows up in your area, feel free to have at it. If anything, you can't really argue with the prices around here!
Upon checking, Apex Legends Mobile won't work on rooted devices. This is regardless of why the device is rooted. For iOS users, you'll have to click on the "Sign-Up for Updates" on the pre-registration page. Sorry iOS users. Send all your concerns about the waiting you have to do to EA Games!
Playdigious has created a wide variety of games for many platforms. No wonder they continued the Streets of Rage series on mobile devices! If you haven't guessed already because of the screen shot, Streets of Rage 4 should be bringing back memories. It's a side scrolling action game similar to the Double Dragon series. This one picks up 25 years after the last story. Don't worry. It's perfectly fine if you don't know the series at all. You can still play this one and no one will know differently!
This is the one that isn't free to play. If that doesn't bother you, then you should have plenty of fun with it. The good news is that Streets of Rage 4 has already won multiple awards on other platforms. So it's a good start!
JOYCITY has managed to create an "easy way" to earn crypto. Crypto Ball Z is the crypto version of Hero Ball Z. Don't worry. We won't hold it against you if you keep thinking about Dragon Ball Z! The good news is that you can play to earn the HeroStone and swap them for HERCO. That's the cryptocurrency of the game. You can also buy or craft a miner to mine the cryptocurrency for you. So you'll have a mix of idle mode gains and playing gains at the same time. It's a fast-paced side-scrolling action game based on upgrading via merging.
Yes, this is a free-to-play and earn game. No, it won't be immune to the common problems of such games. At least it's scheduled for release in April 2022. Unfortunately, which day in April, since it is April 2022 now, is the missing and concerning part! Ultimately, if you're into this kind of gameplay, there's a great chance you'll really enjoy Crypto Ball Z. Hero Ball Z did well for itself so this one can't be all that horrible!
FAQ
Naturally, questions will show up for games such as these. So we'll answer some of those questions here. If you have any other questions, feel free to ask in the Comments section below.
1. Why is the release date and launch date two different animals?
Developers release their games before launching them mostly to help players with the downloading. If they didn't, there's an excellent chance that the servers would lag like crazy during gameplay for so many. This is caused by players playing while others are still downloading. Do note that there are time zones. That and it gives the developers time to do any last minute fixes or needed changes.
2. If I didn't pre-register, can I still get the rewards?
Yes but it depends on how the game was setup to begin with. There have been many cases over the years where players that didn't pre-register did get the rewards! It's weird but it happens!
3. What if I pre-register but decide I don't want to play after it launches?
That one happens a lot more often than you think. More often than not, people are trying to play the game in question but can't. In any case, it's not going to hurt anything if you can't or changed your mind afterwards. Just don't expect any pre-registration rewards to stay there forever. Typically they're sent to your in-game inbox and have a limited lifetime there.
4. What if I can't pre-register? The button for it isn't there.
A case like this is usually caused by the game being unavailable in your area. As much as developers like having their game(s) on a global scale, it's not always possible. Take the example of play to earn games. Not every country worldwide is in favor of cryptocurrencies. There'd be no real point in trying to release the game(s) in those places. Typically you can find out if the game(s) will be available in your area one way or another.
5. Why isn't a game available for pre-registration on the platform I'm using?
That's entirely on the developers. They decide which platform(s) they want to develop for. Yes, you can always reach out to them about it. Unfortunately, that'll be up to them. The good news is that there are many games that are or will be on "your platform". You just have to wait for it.