Sponsored Post
Getting into game business and game development has been a dream of many, but due to the skills, education and dedication required, only a few selected people were able to grow and prosper. Players were only observers and game developers were mysterious figures who would only connect with the audience sporadically. This have been changing due to the rise of UGC platforms.
For some years now, the creation scenery has been evolving at a rapid pace, to a more democratic and inclusive environment. And now a new platform called YAHAHA is aiming to make it even easier for all levels of creators to get involved in making games and creating social worlds.
YAHAHA is a social entertainment platform, that has been created by a team of Unity veterans. With a team of almost 100 people, its headquarters are in Finland. Last month, the trailblazing platform announced that it has secured an incredible investment of $50million. Now, YAHAHA is inviting people with a creative mind to be a part of its Early Exclusive Insiders Group, ahead of its Alpha launch later this month. With no code-entry levels and tens of thousands of free to use artwork assets, creating 3D content in YAHAHA will be as easy as drag and drop. YAHAHA wants these digital pioneers to play a key role in the development of the platform, by being the first to test it, creating their own virtual community. By visiting https://discord.gg/RUHGGPUZrg, anyone interested in creating content can secure a unique YAHAHA username and join the Early Exclusive Insiders Group on Discord.
What is YAHAHA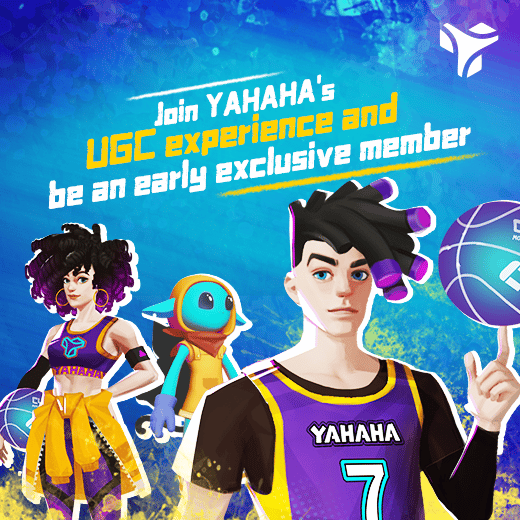 YAHAHA is a world that will be created by you, for you. Imagine a 3D virtual environment where friends can come together to create, share, collaborate and play – that is YAHAHA's vision. By providing intuitive tools and resources, YAHAHA aims to lower the entry level for creators and facilitate creative expression.
Like TikTok did for video creation, YAHAHA is on a mission to democratise 3D content creation – making it accessible to anyone with a creative mindset. With an interactive Studio tool, free pieces of art available to use, tutorials, and peer to peer feedback, it's easy to unleash your creativity. From giving creators the freedom to distribute their content, to offering users the chance to spend time with friends in new and exciting worlds created by fellow players, YAHAHA can have it all. If you build it, they can play it. The only limit is your imagination.
The platform is made up of the YAHAHA Studio, the 3D creator tool where users can build content, games and worlds using gameplay components and existing assets from the YAHAHA Assets Library with little or no coding experience; and the YAHAHA app, available on mobile and PC, where users can come together across platforms to experience and enjoy YAHAHA's virtual social experiences.
The creators will be able to explore and bring to life 3D experiences without worrying about backend and infrastructural issues. YAHAHA does all the heavy lifting, allowing the creators to focus on their creative expressions.
YAHAHA is opening an early access programme in March, for interested developers and creators to become virtual pioneers. They will be able to test the platform, give feedback and play a vital part in creating this new virtual world. Staggered content releases will also take place throughout 2022, unlocking more and more exciting features.
Creators can visit https://discord.gg/RUHGGPUZrg to secure a unique YAHAHA username and join the Early Exclusive Insiders Group now. 
Keep your eyes peeled for more about the YAHAHA UGC social platform.