Communication is one of the most important things in CS:GO. It can help you strategize and win more games. This is why it's essential to use a great gaming headset so that you have clear audio and an accessible mic.
However, microphones don't always work the way we want them to. Whether it be a bug in the game, a loose connector, a hardware problem, or anything else. Luckily, there's usually an easy fix for most CS:GO mic problems. That's exactly why we're here today.
Here are 7 fixes for when your CS:GO mic isn't working properly.
Restart CS:GO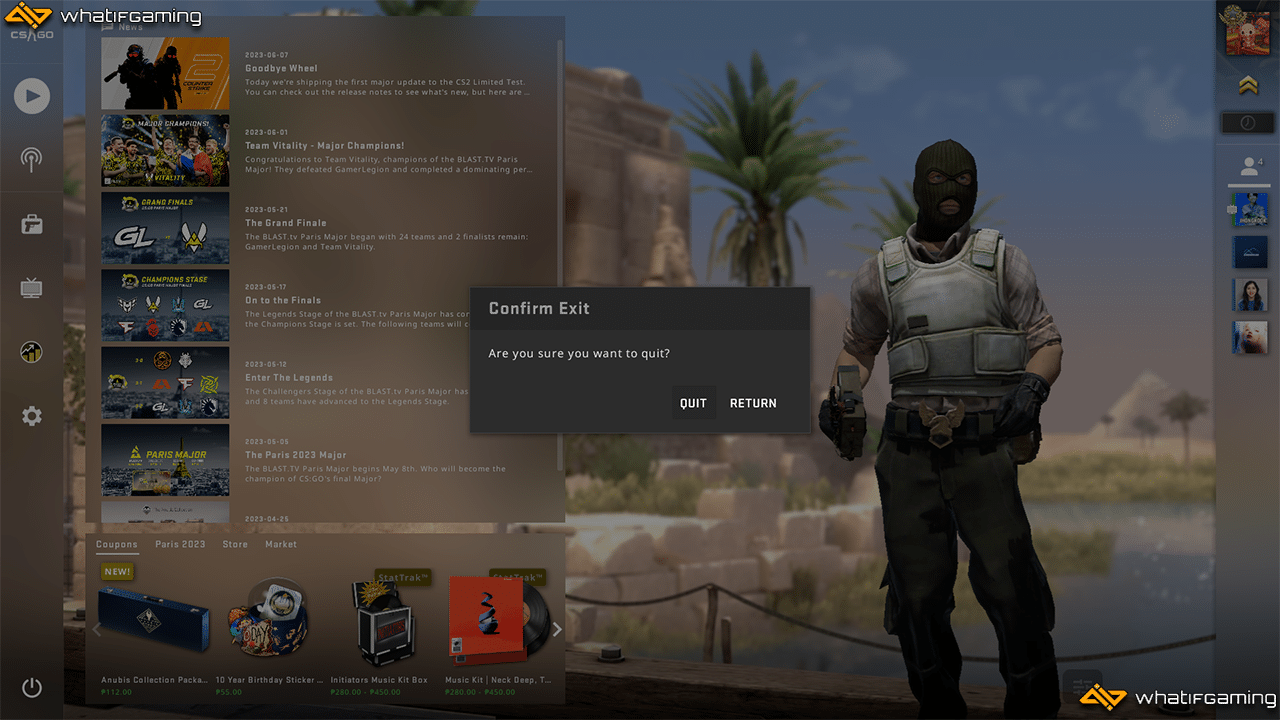 The first fix we have is also the simplest. All you need to do is restart CS:GO. Sometimes, it's just an issue with how your game launched and that it couldn't detect your microphone.
Restarting CS:GO shouldn't take long, especially if you have it installed on an NVMe SSD. Just make sure that you actually close the game before opening it up again to ensure that you won't reencounter the same problem.
Set Your Microphone as the Default Input Device
A common mistake that might result in your mic not working in CS:GO is not setting it as the default input device. This still holds true even if you don't have any other microphones connected to your PC. Other devices like your monitor or even webcam can be detected as an input device, which can result in your main CS:GO mic not working.
Here are the steps to set your default input device:
Open up your Windows Sound Settings by right-clicking on the speaker icon on the taskbar.
Scroll down and find Input.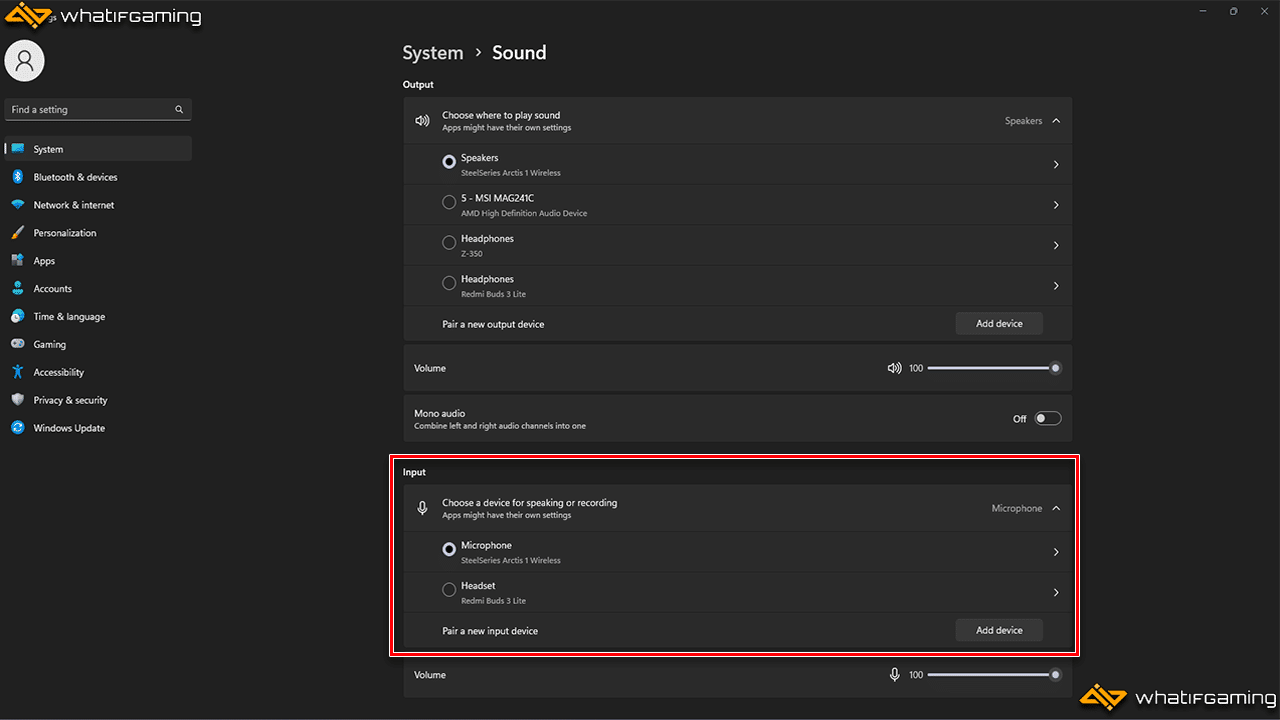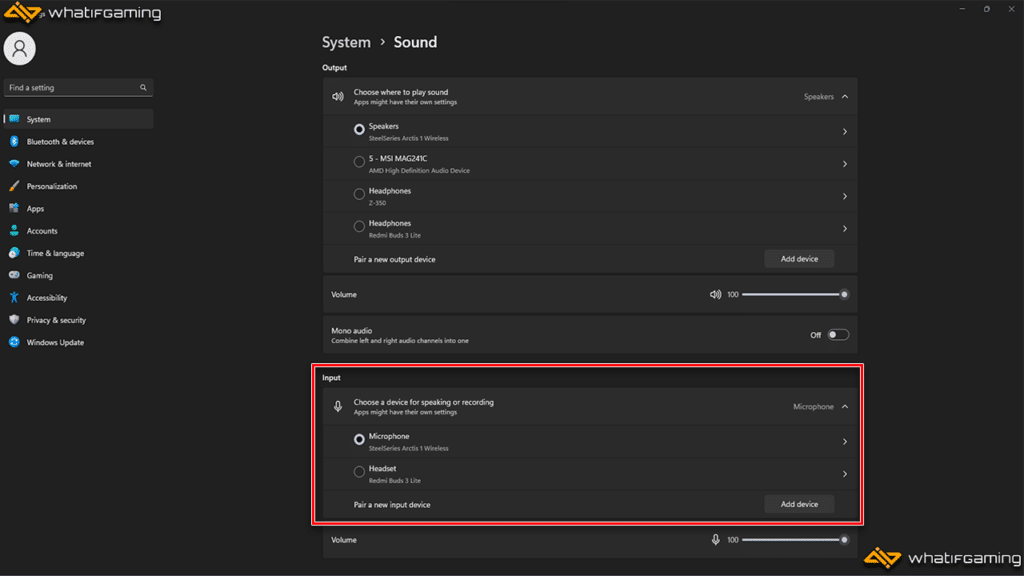 You should see a list of all possible input devices. Make sure your main microphone is selected.
CS:GO follows your Steam settings, so you should also ensure that your main mic is selected as the default on Steam.
Here are the steps to set your default input device on Steam: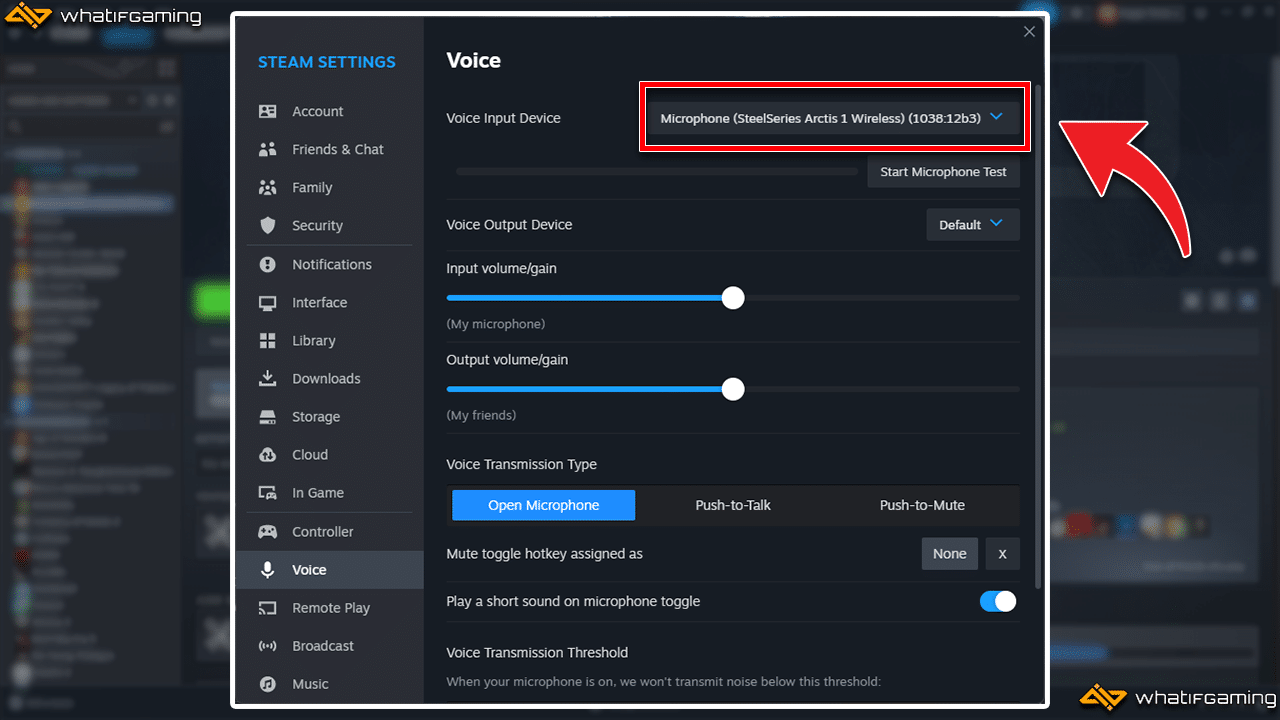 Click on the Steam icon on the upper left corner of the screen and select Settings.
From here, head on over to the Voice tab.
Choose your preferred microphone under Voice Input Device.
You can also perform a quick mic test here to ensure it works properly.
Check your CS:GO Settings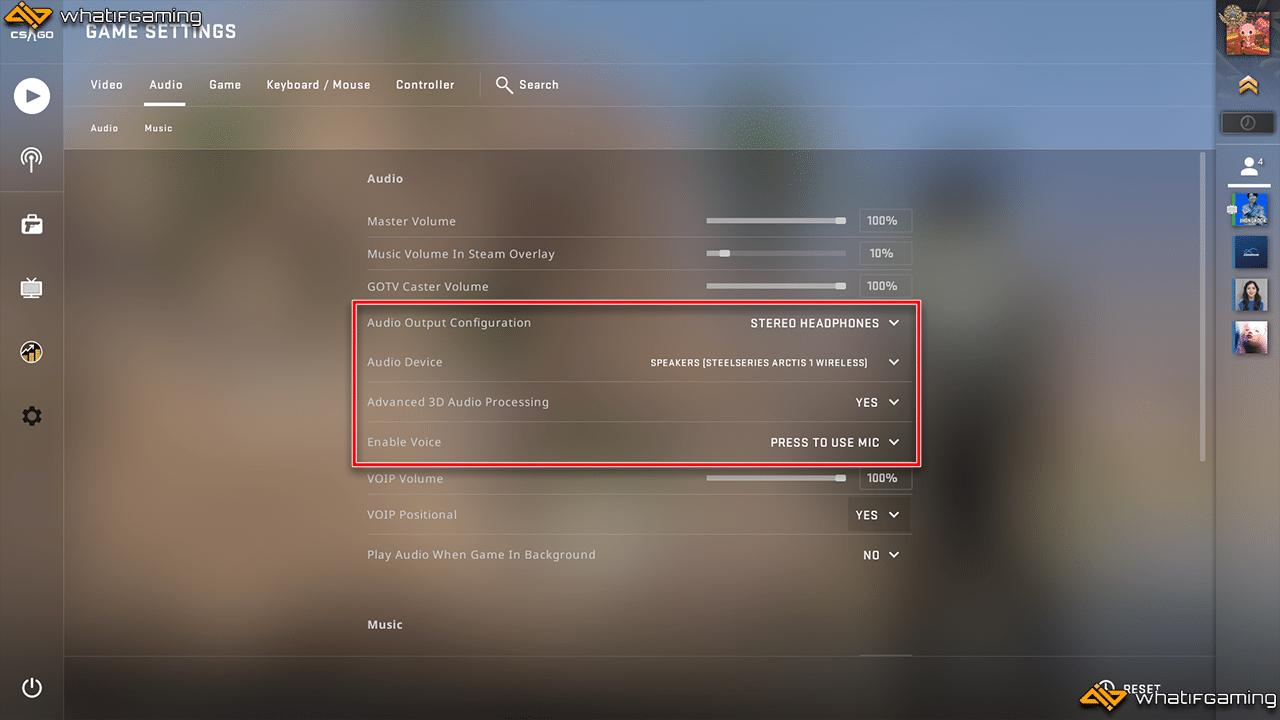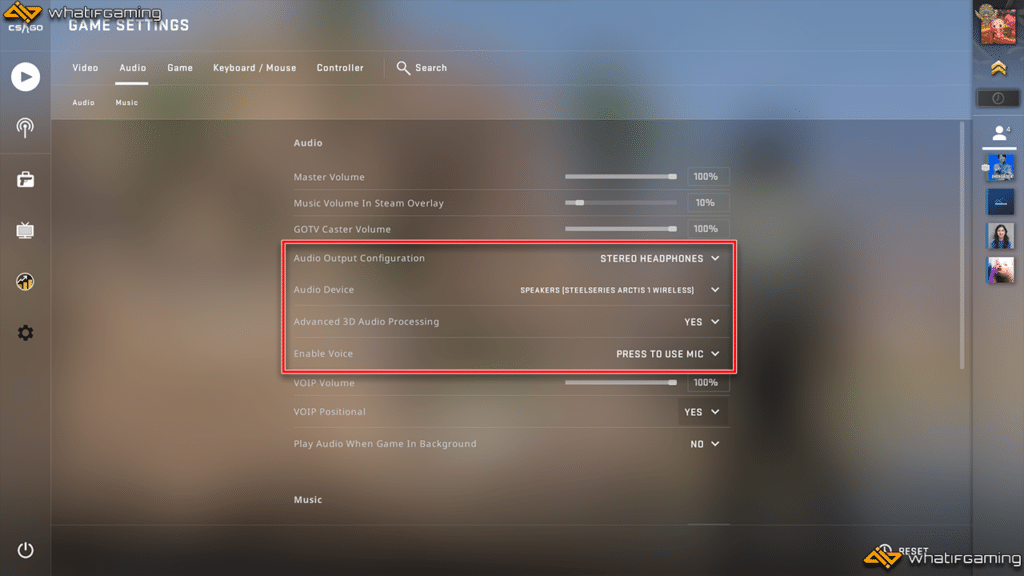 The next thing you should do is do a quick check of your CS:GO audio settings. Sometimes the defaults can be set to other devices resulting in your mic or even headset not working. Luckily, this can easily be fixed through the CS:GO menus.
Open up the CS:GO settings by hitting the gear icon from the main menu.
Go to the Audio tab and find Audio Device.
Make sure that your preferred device is selected.
You should also find Enable Voice right underneath. Set it to Press to Use Mic.
Next, head over to the Keyboard/Mouse tab and find Communication Options.
Here, you should be able to find Use Mic. Make sure that it's set to a key and not blank.
If you're in-game, you can also open up the Developer Console and use the voice_enable 1 command to quickly enable your voice comms.
That's pretty much it. Your mic should now be working if the problem lies within the CS:GO settings.
Restart your PC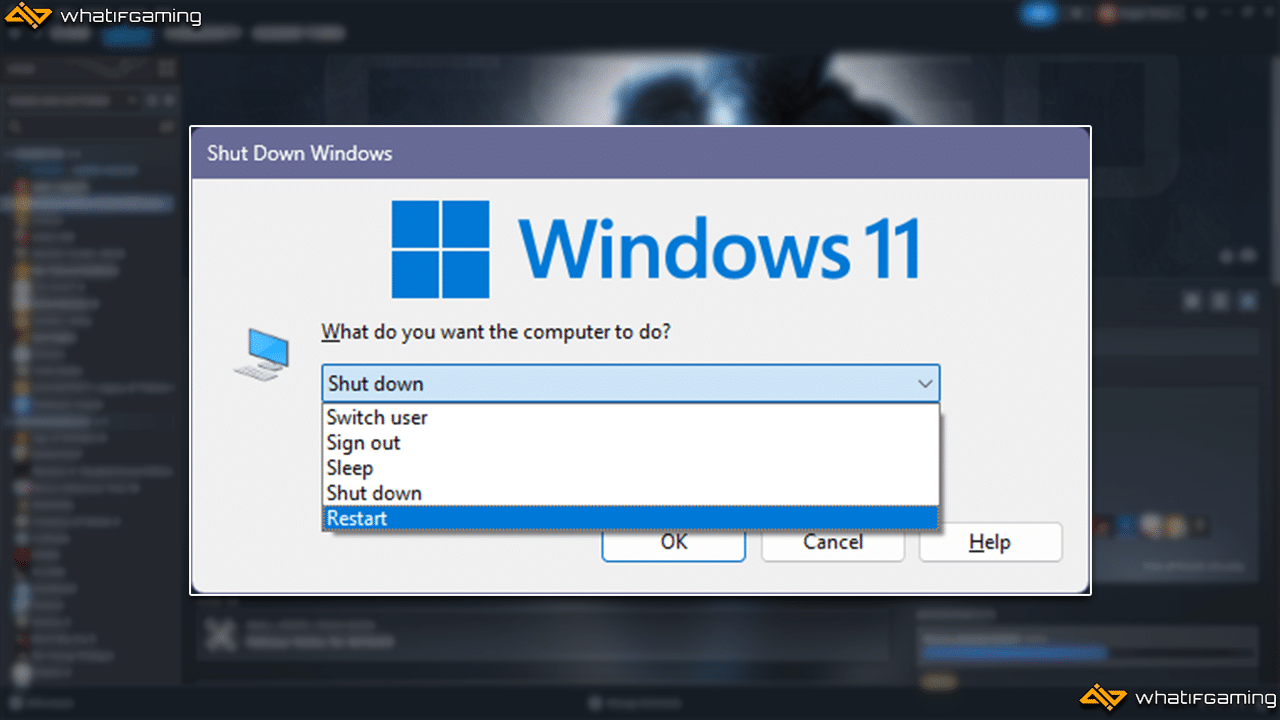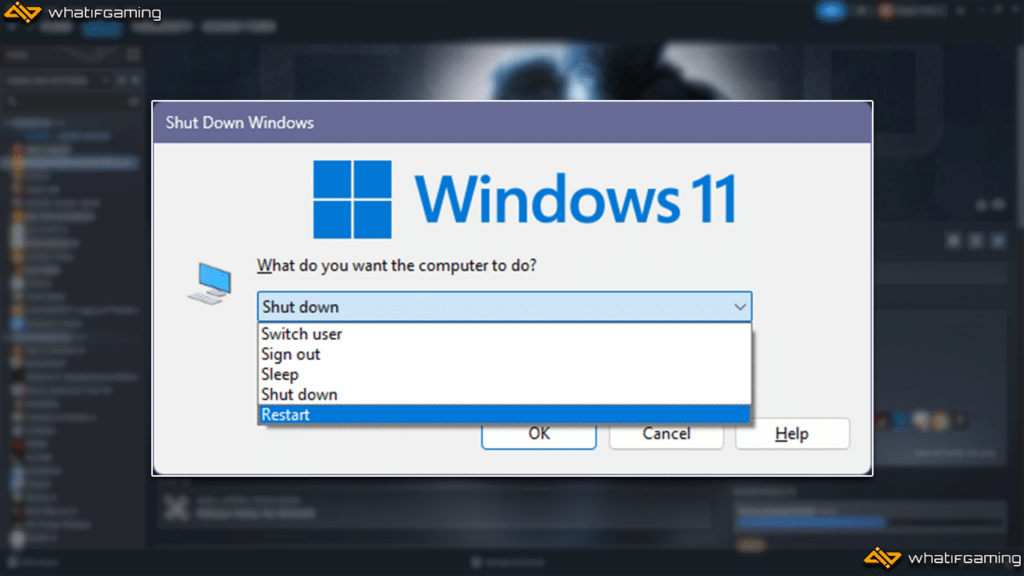 If restarting your game doesn't fix your mic, then maybe restarting your PC might. You'd be surprised how many problems a simple restart can fix. One of those might be your CS:GO mic. Restarting cleans up the RAM and cache, giving you a fresh start.
Restarting doesn't take much time and is very easy to do, which is why it's always a part of any troubleshooting process. Close everything up and make sure to save anything important, then hit restart.
Update Audio Drivers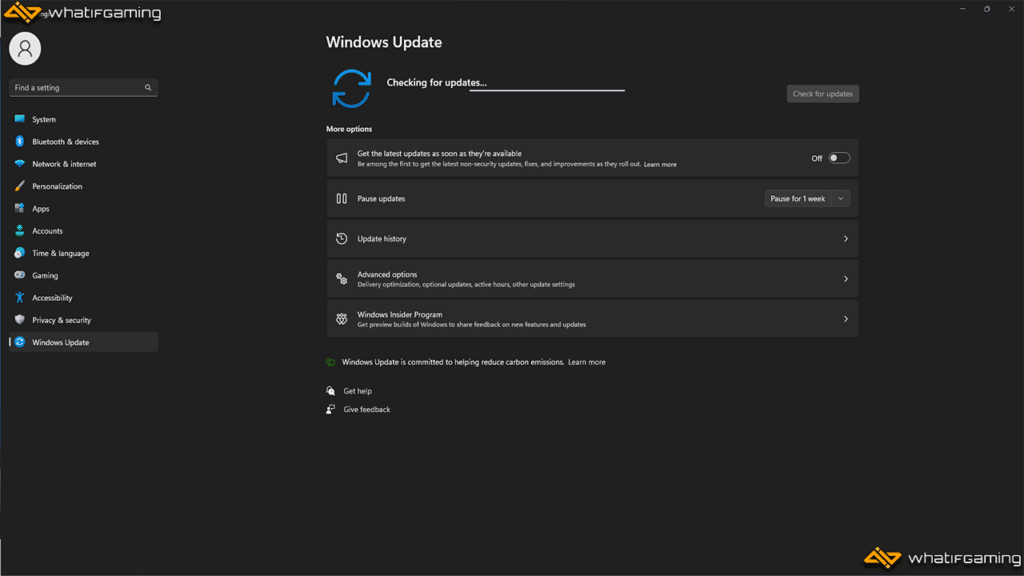 If none of the fixes above worked for you, it's time we got a bit technical. Drivers are an important thing that you need to keep updated. New drivers help your PC communicate with applications smoothly. This is why using outdated ones can result in complications such as your mic not working properly.
Updating drivers is actually pretty easy. You just have to download the new drivers, and Windows automatically installs them for you.
Here are the steps if your drivers are updated:
Right-click on the speaker icon in your taskbar and open up Sound Settings.
Scroll down to your main microphone and click on the arrow right next to it.
The driver details should be on the upper right corner of your screen. Simply click on the Check for driver updates option to see if there are any available.
Download any updates that appear here, install them, and then restart your PC.
Restart Windows Audio Service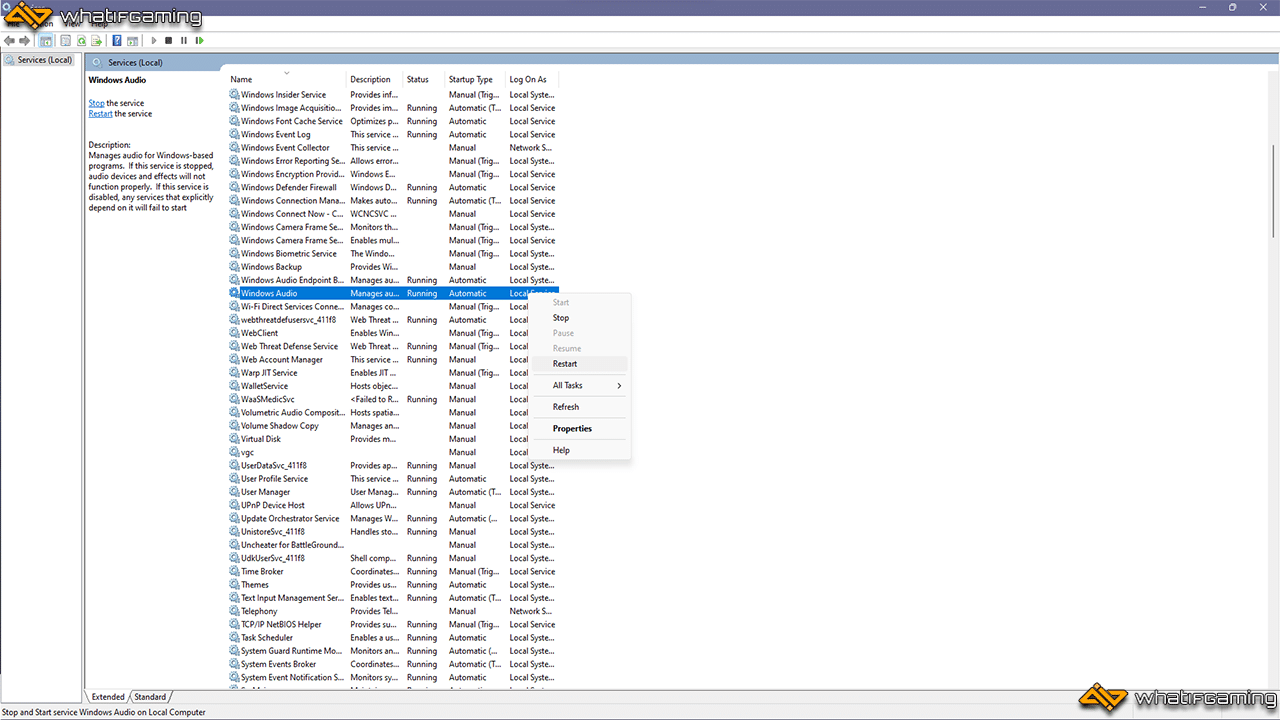 The Windows Audio Service is the primary manager of all audio-related processes across all applications installed on your PC. It can run into problems and cause issues with your audio, which might be the main reason why you can't use your mic in CS:GO.
Follow these steps you properly restart the Windows Audio Service:
Click on your search bar, type in Services, and open the Services app.
Sort the services by their name and look for Windows Audio.
Right-click on Windows Audio and then select Restart.
A pop-up should appear stating that Windows is attempting to restart the service. Simply wait for it to finish, and then try your microphone again.
Verify the CS:GO Game Files via Steam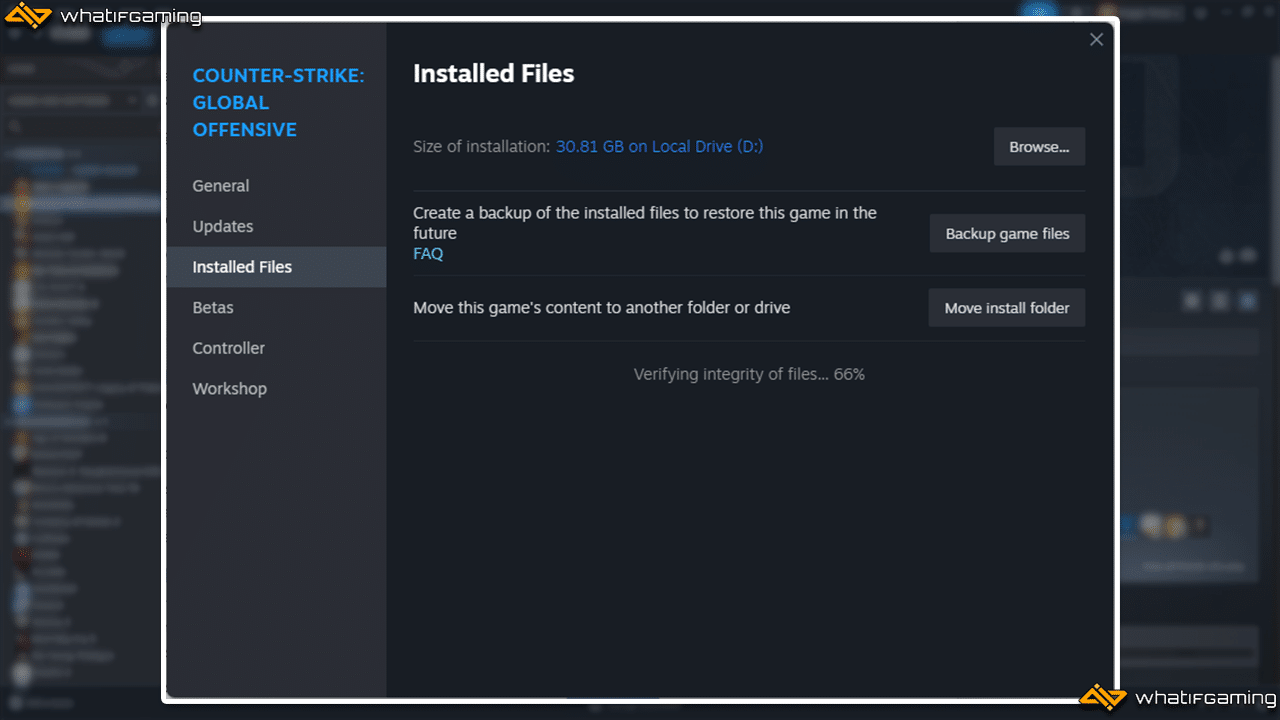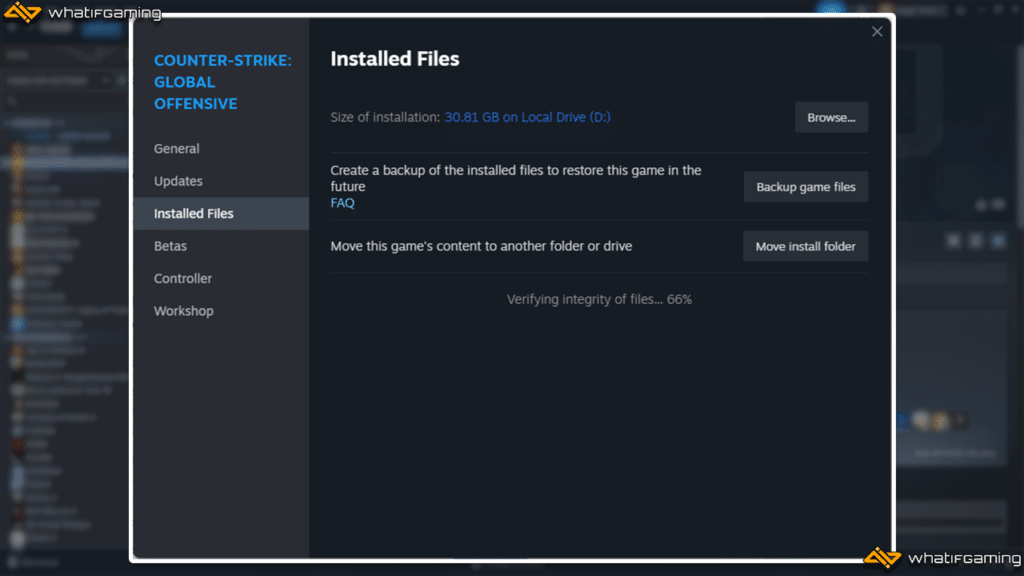 The last fix we have for you today is verifying your CS:GO game files. Your malfunctioning microphone might be caused by missing or corrupted files. This can be caused by incomplete downloads/updates or accidentally deleting files. Don't worry. These are usually easy to fix and only require a few clicks and a couple of minutes.
Open Steam, head over to your game library, and look for CS:GO.
Right-click on CS:GO and select Properties.
Go to the Installed Files tab and click on the Verify integrity of game files button.
This process should take a few minutes and will mostly depend on how fast your system is. At this point, all you have to do is wait until Steam is finished verifying your files and try your microphone again.
Conclusion
Trying to climb the ranks is already hard enough as is, and having your mic not working in CS:GO just makes it harder for your team to get on the same page. Hopefully, we were able to help you fix your microphone and help you get your voice back.