GTA V is one of the most commercially successful open-world video games ever. It's no wonder that after finishing the hundreds of hours of content in the game, players will be looking for more of that open-world sandbox action. In our list, we'll talk about a few games that offer a similar experience to Rockstar's massive title.
GTA V still features an incredibly complex open world, the scale of which still remains unmatched, apart from Rockstar's own efforts. The way the world behaves, the routines of each NPC, and how the story is interwoven with the world itself are something we all want from open-world experiences.
Each game in this list offers something either something similar or has aspects that are even better than GTA V. Most of the selections here are crime dramas because let's face it, you can't really have a GTA-like open-world without the cops chasing you down in a high-speed chase if you bump into the wrong person. Almost every game listed here is playable on modern consoles and PC.
Grand Theft Auto IV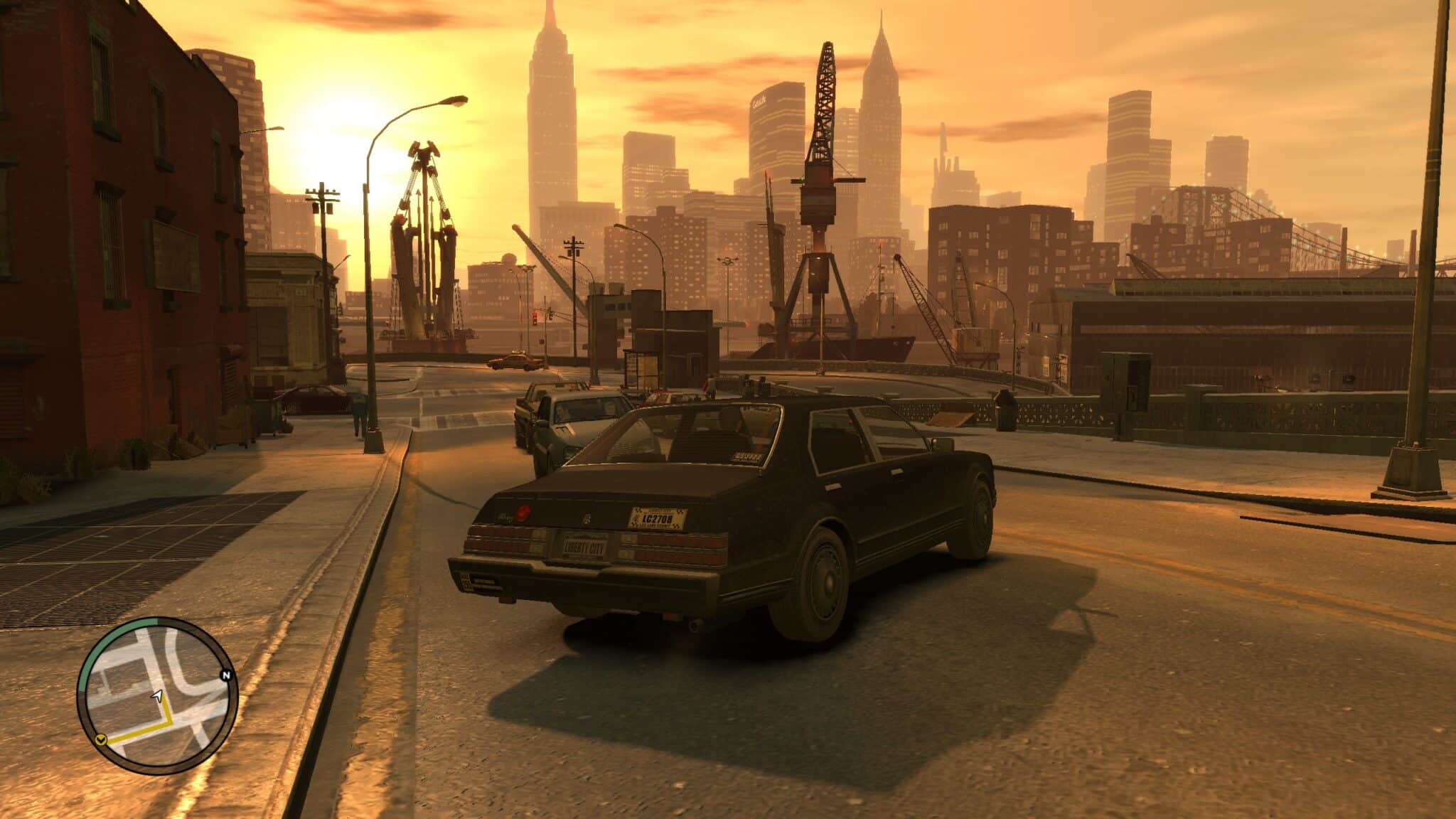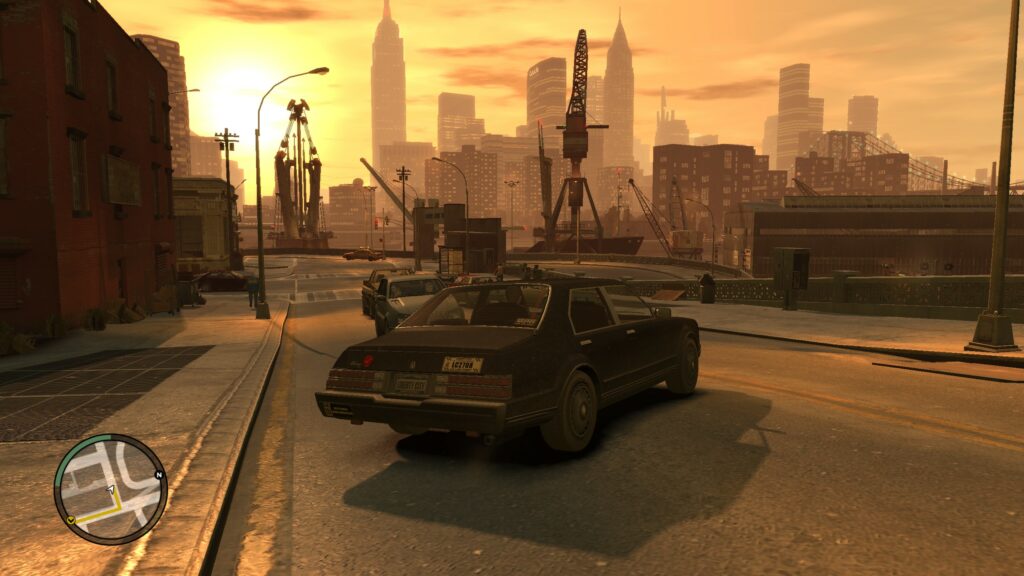 Release Date: April 29, 2008
Platforms: PS3, Xbox 360, Xbox One, Xbox Series S|X, PC
One of the best games like GTA V is unsurprising, its predecessor, Grand Theft Auto IV. Powered by the RAGE engine along with the Euphoria Software, Grand Theft Auto IV recreates a dark and grim vision of New York City. Like GTA V, the game is an open-world sandbox with arguably a better physics engine than its sequel.
You play as Niko Bellic, a war veteran who struggles with his violent memories from the war. He migrates to Liberty City to try and breathe a new and better life out of himself. He is also in search of the man who reportedly sold his unit out during the war.
However, despite wanting to live a normal life, Niko can't outrun his past. He eventually succumbs to the life of a criminal by working with big mafia bosses. Niko's tale is gloomy, with a mix of dark humor.
While the PC port is still not in perfect shape, and even modern hardware can't brute force through most of its issues, GTA IV is Rockstar's attempt at a very serious crime drama that is less satirical and more heartfelt than even its successor. Niko Bellic is an outstanding protagonist and continues to impress with his complex characterization and excellent sense of humor.
Red Dead Redemption 2
Release Date: October 26, 2018
Platforms: PC, Xbox One, Xbox Series S|X, PS4, PS5
Red Dead Redemption 2 is arguably Rockstar's most ambitious and massive title of all time. The scale and sheer level of detail are simply unmatched, and even to this day, people are discovering new things in it that continue to impress on both a technical and artistic level.
This is a prequel to Red Dead Redemption, and players take on the role of Arthur Morgan, a veteran member of the Van der Linde gang. As Arthur, players will go on a massive single-player campaign and take part in tons of side content, which is all handcrafted, and dynamically placed throughout the world. Players might run in the same event at different points of their adventure, and it's the immersive nature of the experience that keeps bringing us back to this beautiful world.
It's super easy to get sidetracked, too, because of the wealth of content available at your disposal. It features an extremely deep hunting and fishing system. There are many things to collect and discover, treasure to find, bounties to hunt, and gunslingers to meet. You could spend hundreds of hours in this world and still feel surprised at what might be around the corner.
L.A. Noire
Release Date: May 17, 2011
Platforms: PC, PS3, PS4, PS5, Xbox 360, Xbox One, Xbox Series S|X, Nintendo Switch
Don't be fooled by the game's age; L.A. Noire is Rockstar's most definitive "investigative" game out to date. This game paved its way by being a semi-open-world game focused on mystery and puzzle-solving. L.A. Noire has its moments of open-world exploration; however, it is linear compared to other games on the list.
You play as Cole Phelps, a war veteran who became a cop after he retired from the army. As Cole, you will climb the ranks and eventually become a detective. He is reputable for solving high-profile and the most difficult cases available at the time. His story has many ups and downs, making this game very intriguing. You work to solve cases by gathering clues, interviewing people, and finding the truth.
L.A. Noire is notable for having one of the most advanced technologies at the time, which is MotionScan. MotionScan allows the developers to capture the exact facial expressions of actors and implement them in the game engine. However, it proved to be very expensive, and now, many developers consider it unnecessary.
While some of the environments and general texture quality have somewhat aged a bit, L.A. Noire is still worth experiencing for its excellent voice acting, writing, and fairly accurate recreation of the late 1940s LA.
Saints Row: The Third – Remastered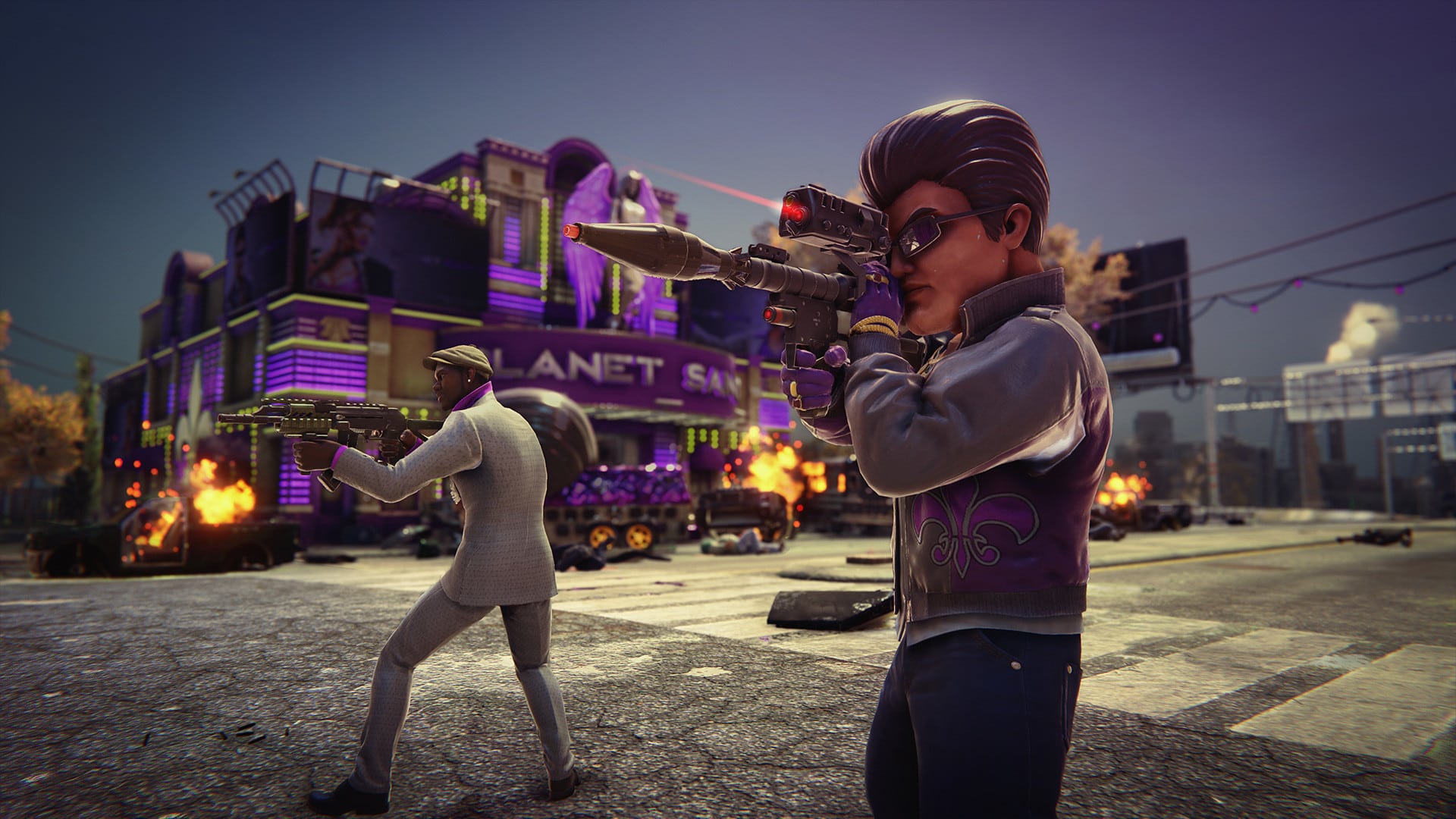 Release Date: November 15, 2011 (Original) and May 22, 2021 (Remastered)
Platforms: PC, Xbox One, Xbox Series S|X, PS4, PS5
Saints Row started out as a GTA clone, but by its third entry, devolved into something else entirely. It's essentially a parody series of the genre and is some of the most fun you can have in an open-world setting. While the latest entry in the series, Saints Row 2022, is worth checking out, Saints Row The Third Remastered is what I believe is the best game in the series.
This remaster isn't a simple upscale of textures and framerate but one that often feels like a borderline remake. Character models have been rebuilt, the lighting engine has been upgraded, and every texture has seen improvement in more ways than one.
Saints Row The Third features some hilarious writing and missions with an extremely memorable cast of main characters that are out to reclaim their territory against a bunch of different gang factions. The Saints have never looked this good, and the mission variety is simply unmatched in the series.
Mafia: Definitive Edition
Release Date: September 25, 2020
Platforms: PC, PS4, PS5, Xbox One, Xbox Series S|X
Mafia: Definitive Edition is a remake of the classic Mafia from way back in 2002. It is a game set in the 1930s with a heavy emphasis on the life of a taxi driver who becomes part of the Salieri Crime Family. The gameplay heavily resembles games like GTA V, however, with much slower and more realistic pacing.
The story of Mafia follows Tommy Angelo, a taxi driver who unknowingly becomes part of an organized crime group called the Salieri Crime Family. Tommy climbs up the ranks of the Mafia and becomes indulged in his life as a criminal. He begins to arrange a meeting with a police detective to destroy the Salieri Crime Family in exchange for witness protection.
Mafia follows similarly to L.A. Noire's semi-open world structure. The game gives you a set of missions, and there are instances between missions that allow you to free-roam for a bit. However, there is a huge Free Ride mode that enables you to discover secrets and random missions.
Watch Dogs 2
Release Date: November 15, 2016
Platforms: PC, Xbox One, Xbox Series S|X, PS4, PS5
Watch Dogs 2 is a sequel to the overhyped mess of an open-world Watch Dogs. Think of Watch Dogs like a GTA game, but you can hack the entire city with a press of a button. Watch Dogs 2 follows Marcus Holloway, a hacker who joins DedSec in San Francisco to take down Blume and CTOS 2.0.
He can hack into any character, know their info, and even cars and electronics. With this set of skills, Marcus aims to take down CTOS 2.0 as a form of revenge for branding him as a criminal.
Watch Dogs 2 is honestly what the first game should have been. A more fleshed-out mechanics and a well-written story. It's surely the best Watch Dogs game, in my opinion, and that's why we put it here on the list.
There is a lot more freedom in this, and players can essentially take on missions the way they feel. It's a compelling open world that asks you to master it and improves practically everything the first game tried to do.
Sleeping Dogs: Definitive Edition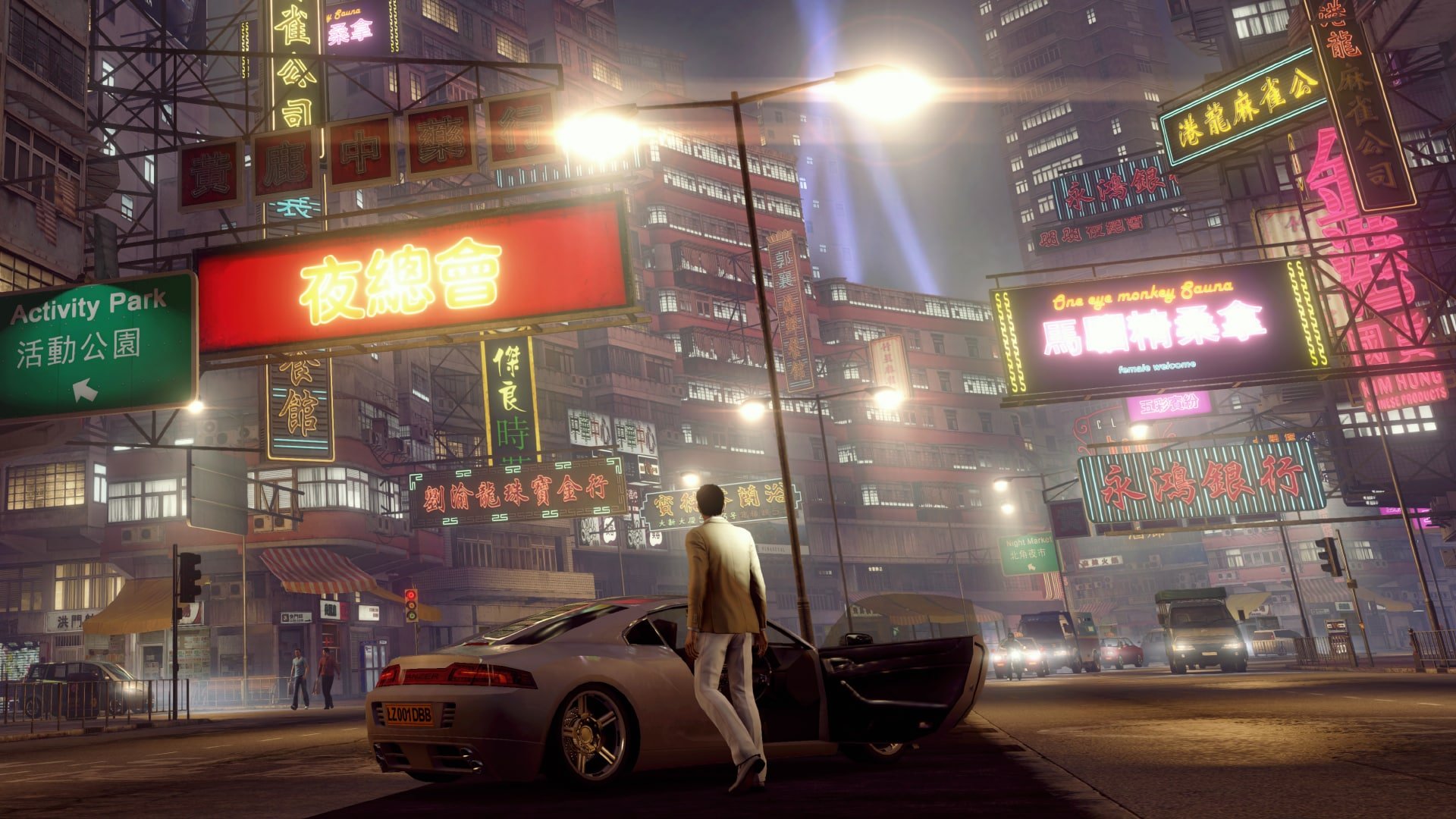 Release Date: August 14, 2012 (Original) and October 8, 2014 (Definitive Edition)
Platforms: PC, Xbox One, Xbox Series S|X, PS4, PS5
Take note, this game is not related to Watch Dogs. Sleeping Dogs is an open-world action game like GTA V. Set in the streets of Hong Kong, you play as an undercover cop looking to bring down the Triads in Hong Kong. There are multiple similarities between Sleeping Dog to GTA; however, the most notable is the much more melee-centric combat system.
The melee combat system is one of the best we've seen in years. The punches feel heavy, the environmental takedowns are bloody, and overall, the combat is much more enjoyable when compared to other open-world games. It's like you're playing as Bruce Lee or Jackie Chan in one of their movies.
Sleeping Dogs also has something that many GTA clones from that era lacked, a really good story. Wei Shen is a name you won't forget when you're done with this, and almost every side character feels well realized. It's a great crime drama with many twists, betrayals, and despicable antagonists.
Since you're an undercover cop in this, the variety in side missions is plentiful too. You can take part in high-speed races, arrest criminals, go on dates, and even find collectibles that have a meaningful impact on your character.
There are two expansions as well, which are included in the definitive edition. These aren't that long, but when you're done with the main game and want to do even more, these are definitely worth checking out.
Yakuza 0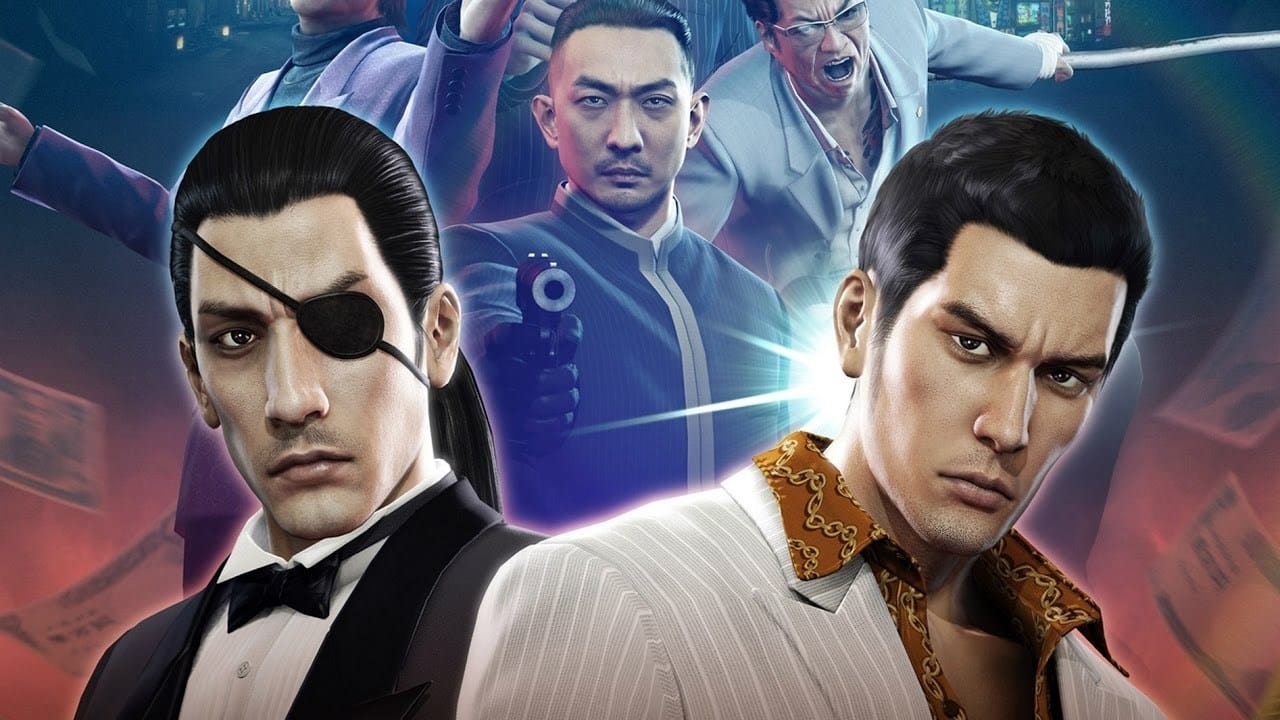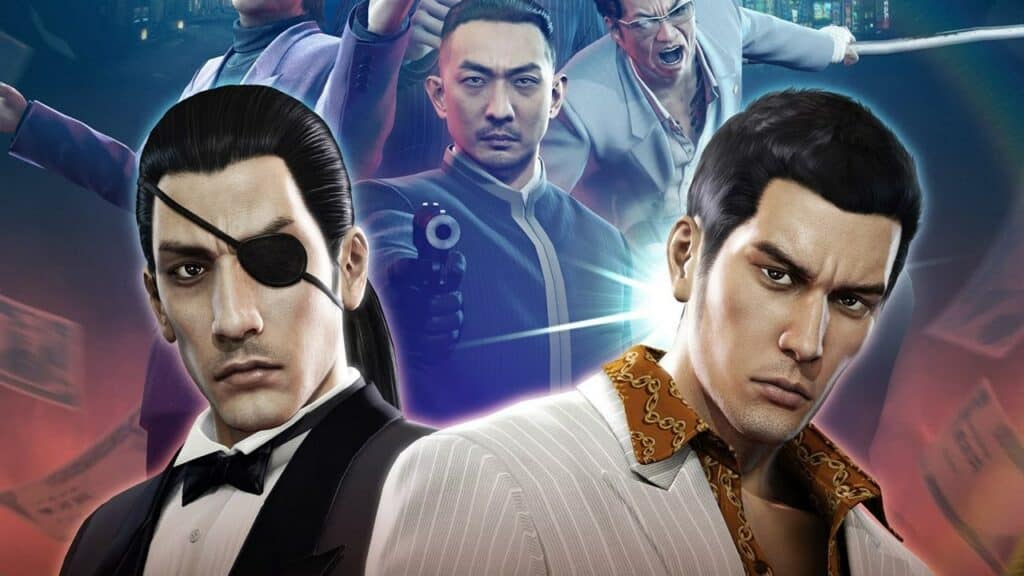 Release Date: 12 March 2015
Platforms: PC, Xbox One, Xbox Series S|X, PS4, PS5
Yakuza 0 is a prequel to Yakuza 1, or the recent remake, Yakuza Kiwami. While not structured like a traditional GTA game, Yakuza 0 is a must-play for fans of the crime drama genre. It stars Kazuma Kiryu, one of gaming's most iconic characters, and takes us to the early years of his Yakuza career.
Yakuza 0 is full of side content that will take you hours to complete, and it's packaged in a small but dense open-world set in the few blocks of Kamurocho. It features a gripping story, strong cinematic presentation, memorable characters, and some hilarious side quests.
The combat is beat-em-up in style, with different stances that players can master. What's great about Yakuza 0 is that you have around seven more games to look forward to if you like this.
Cyberpunk 2077
Release Date: December 10, 2020
Platforms: PC, Xbox One, Xbox Series S|X, PS4, PS5
Cyberpunk 2077 is one of the most recent titles on this list. It is a first-person perspective open-world RPG set in Night City. Although initially, the game received massive criticism due to the lack of promised content, and poor performance on last-gen consoles, Cyberpunk 2077 is still one of the best games like GTA.
In Cyberpunk 2077, you play the role of V. V is a mercenary outlaw who suddenly gets involved in a ruckus when an iconic rockstar terrorist gets implanted into his head. Johnny Silverhand, the rockstar terrorist, slowly tries to take control of V's body until both of them decide to work together as a unit.
The story is decent at best; however, the most fun aspect of the game is the amount of customization and perks that are your options. The customization in this game lets you adapt to a particular playstyle that suits you. Rather than being common with the usual warrior, cleric, mage playstyle they put their own "cyberpunk" twist on the different playstyles.
Honestly, Cyberpunk 2077 is a great game if you did not give in to the hype and can look past the promises that CD Projekt Red made.
Mafia III: Definitive Edition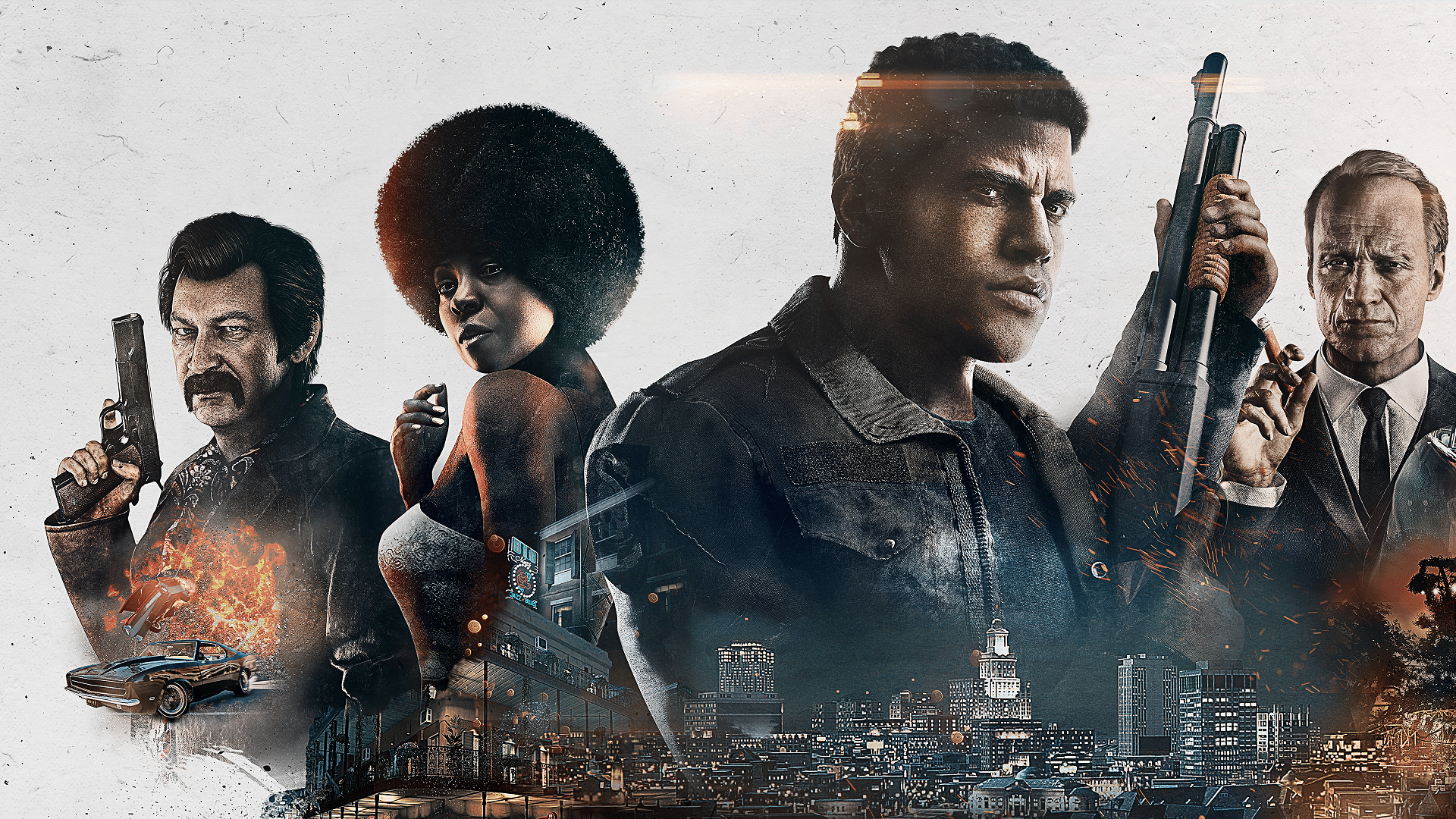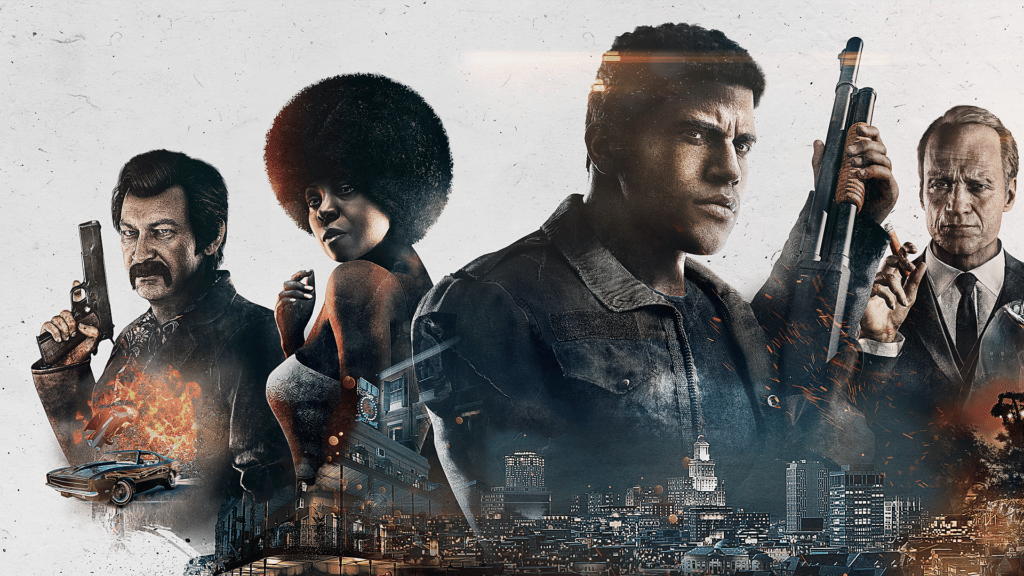 Release Date: May 19, 2020
Platforms: PC, Xbox One, PS4, PS5, Xbox Series S|X
While the initial reception of the game wasn't exactly stellar, especially due to the poor technical state the game released, Mafia III Definitive Edition is still worth playing if you're a fan of the genre. While the gameplay isn't exactly as strong as Mafia Definitive Edition, Mafia III arguably has the best story in the trilogy.
The game follows the story of Lincoln Clay, whose surrogate family, the black mob, is betrayed and killed by the Italian Mafia. He plans to take revenge, and through this lengthy campaign, you'll take part in some fun missions paired with some excellent writing. The open-world structure can get a bit repetitive, but the gameplay is solid for the most part.
Unlike the previous Mafia titles, though, you have a lot more freedom when it comes to the open world, and if you're someone that likes checklists, then you'll have plenty to do outside of the main campaign as well.
Those are our top 10 games like GTA V. What do you think of the list? Are there any games that you played that are similar to GTA? Let us know in the comments section below!