It's safe to assume that the Overwatch 2 player count has increased since the game went free-to-play. Here's how many people are playing in 2022.
Blizzard re-released Overwatch as Overwatch 2 on October 4, 2022. This was a semi-rebrand of the game and added a bunch of new strings for new players. It was also launched as a free-to-play game making it more enticing for new users to join.
They've added a ton of new content to the game, including three new Heroes. They also reduced the number of players from 6v6 down to 5v5, removing a Tank Hero from each team. Because of this change, the developers remodeled the maps to accommodate the loss of a person per team. This gives everyone a new, refreshing, yet familiar experience when playing on old maps.
However, they retained most of the gameplay elements that old Overwatch players have learned to love. Overwatch 2 also added PvE game modes that consist of four-player cooperative gameplay for more casual players.
With a ton of new content and going free-to-play, it's almost certain that Overwatch 2 has earned a huge player base within its first few days. So here we are to find out the Overwatch 2 player count and how many people are playing the game in 2022.
Overwatch 2 Player Count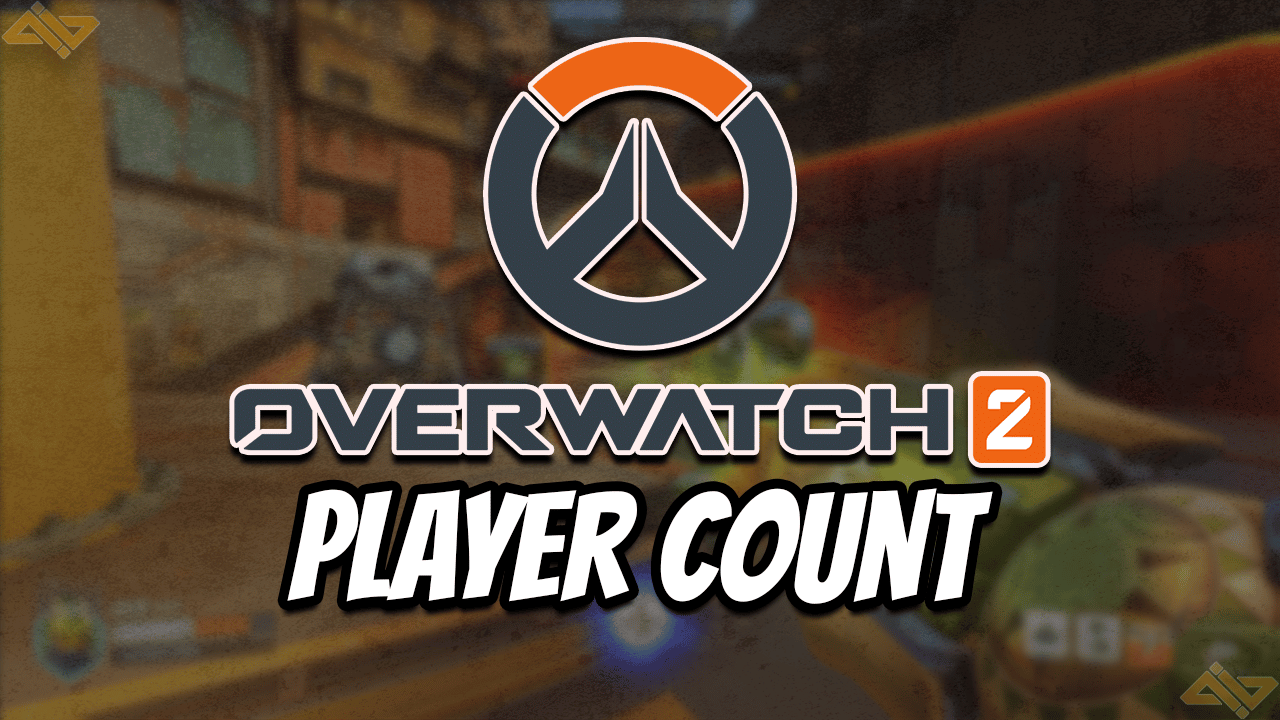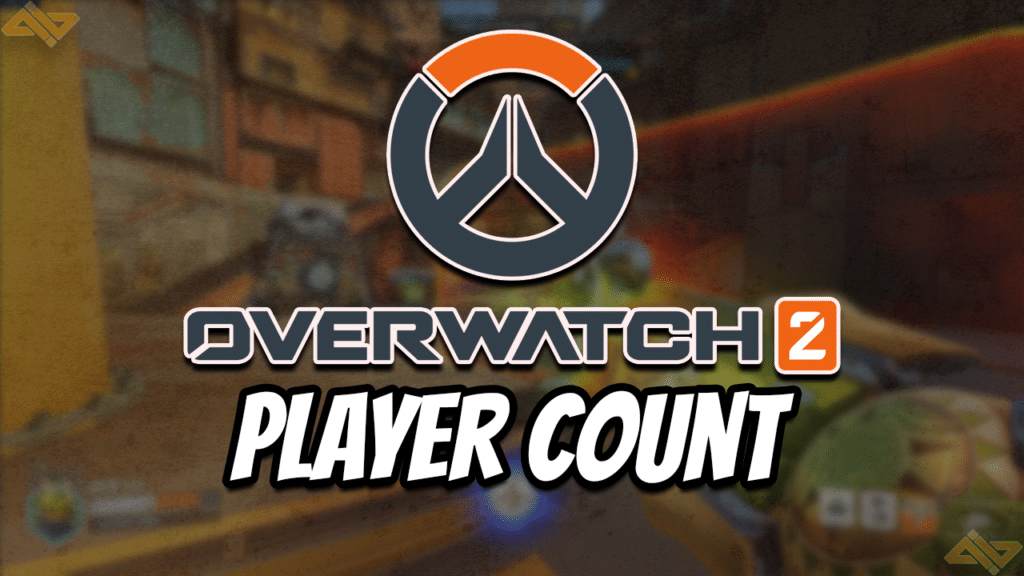 Overwatch 2 had an unlucky first few days after launch. It had insanely long queue times, login issues, and crash at launch issues on PC. As an apology gift for the bumpy launch, they're gifting everyone a Legendary Cursed Captain Reaper skin and a Health Pack Weapon Charm.
However, this didn't stop Overwatch 2 from being massively successful, collecting a huge and active community within its first few days. Blizzard said that their now free-to-play game had reached over 25 million players. This is amazing news for the Overwatch community. However, our speculation keeps
Blizzard has also stated that the daily player base spread is near-even in the Americas, EMEA, and Asia regions. The number has nearly tripled the previous daily player peak from the original Overwatch game. Once again, these are signs of a successful launch of a new game.
Actual Overwatch 2 Player Count
Of course, we can't just believe what Blizzard tells us. There's definitely more to the story than simply having 25 million players. Not all of these players are going to be active and stick to playing the game. Some probably only created an account to check out the game and never came back.
So let's take a deeper look into the Overwatch 2 player count numbers and see the average monthly and daily players for the game.
| | | | |
| --- | --- | --- | --- |
| Dates | Average Monthly Players | Monthly Gain/ Loss | Average Active Daily Players |
| As of October 18, 2022 | 10,233,054 | 10,233,054 | 920,975 |
Source: activeplayer.io
All the information I've shown above directly comes from the Active Player website. They offer detailed stats for popular games such as Overwatch 2, Valorant, Cyberpunk 2077, Apex Legends, Lost Ark, and Fortnite, among many others.
Active Player also publishes various graphs, charts, and tables regarding the different player counts for each game. They also include the number of online players, Twitch watch hours, and Facebook watch hours.
As we can see, Overwatch 2 has attracted over 10.2 million active players within its first two weeks since launch. This is a fantastic feat, especially considering that the Valorant player count is around 22 million for September 2022.
I know that getting half the monthly active players of Valorant doesn't exactly sound spectacular, but keep in mind that Overwatch 2 is a recently launched game. It isn't even a month old yet. Getting 10 million active players is definitely a good thing. I'm certain that the number will continue to grow as Blizzard releases more content in the future.
The Original Overwatch Player Count
Since Overwatch 2 has only been out for around 2 weeks, we don't have much data about its previous numbers. But the closest thing would definitely be the stats that the original Overwatch has achieved.
Here are Overwatch's average monthly players, monthly gains/loss, and average daily players from the past year:
| | | | |
| --- | --- | --- | --- |
| Dates | Average Monthly Players | Monthly Gain/ Loss | Average Active Daily Players |
| September 30, 2022 | 9,201,545 | 97,044 | 828,139 |
| August 30, 2022 | 8,769,467 | 335,034 | 819,405 |
| July 30, 2022 | 8,769,467 | -86,999 | 789,252 |
| June 30, 2022 | 8,856,466 | -34,567 | 797,082 |
| May 30, 2022 | 8,891,033 | 115,878 | 800,193 |
| April 30, 2022 | 8,775,155 | 117,890 | 789,764 |
| March 30, 2022 | 8,657,265 | 52,041 | 779,154 |
| February 28, 2022 | 8,605,224 | 84,199 | 774,470 |
| January 30, 2022 | 8,521,025 | -35,433 | 766,892 |
| December 30, 2021 | 8,556,458 | 164,756 | 770,081 |
| November 30, 2021 | 8,391,702 | -417,709 | 755,253 |
| October 30, 2021 | 8,809,411 | 264,156 | 792, 847 |
Source:
activeplayer.io
As we can see, Overwatch's player base slowly rose as Overwatch 2 was nearing its launch. This is probably from all the different news, leaks, and season 1 trailer. The peak of the hype was around September 2022, when Overwatch 2 was only a few days away.
The numbers above show that Overwatch had a relatively good community size, even before Overwatch 2 came along. However, switching to a free-to-play game will definitely benefit the community in the long run because it's accessible to most people.
Before, you had to pay around $35 to $40, depending on the version and region you were buying from. Many people weren't willing to pay $40 to try out the game. Although Blizzard's free-play weekends helped encourage new players, it still wasn't enough to compete with other free-to-play games.
We've already seen a huge spike in players within the first few weeks of Overwatch 2. Switching to a free-to-play model is the best move for Overwatch's future.
Will the Overwatch 2 Player Count Continue Rising?
As I've mentioned above, I expect the total Overwatch 2 play count to continue to rise in the coming days and months. This is because the game is still new, and more and more people are discovering it each day.
Blizzard has also announced three double XP weekends, allowing players to earn double the XP and level up their battle pass faster. We expect the total monthly and active daily players to spike during these dates. Players will look to take advantage of the double XP, especially people who have already bought the Overwatch 2 battle pass.
Here are the dates when the double XP weekends will happen:
From October 21 at 2 PM ET until October 24 at 2 PM ET
From October 28 at 2 PM ET until October 31 at 2 PM ET
From November 24 at 2 PM ET until November 28 at 2 PM ET
Blizzard has already announced before that each of their seasons will last for 9 weeks. They've revealed on their roadmap that the next season should start on December 6, 2022, and will introduce a new Tank Hero, a new map, over 30 skins, a new battle pass, and a new mythic skin.
During this time, we can also expect an influx of new players that will be attracted to the new content the new season brings. This will again increase the total Overwatch 2 player count and encourage old players to return to the game.
Is Overwatch A Dead Game?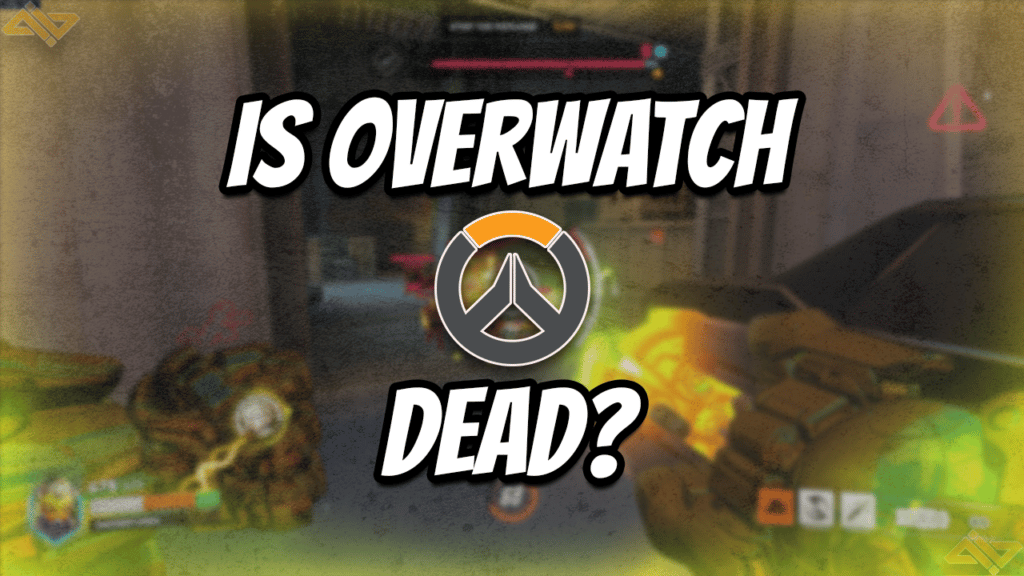 Yes. The original Overwatch game is undoubtedly dead at this point. Blizzard has shut down all Overwatch 1 servers, and you can no longer log into the game through any means. This means that Blizzard has officially killed Overwatch 1.
However, if you have played Overwatch 1 before, don't worry. You can merge your account with Overwatch 2 and still enjoy the same content. This includes any skins, cosmetics, and other content you had on your old account.
As a bonus, all of the Heroes in Overwatch 2 are already unlocked for players with Overwatch 1 accounts. Unfortunately, you'll have to unlock the new Heroes with the old-fashioned leveling-up method for new players.
Overwatch 2 is as alive as it has ever been. The launch of Overwatch 2 completely revitalized the Overwatch community and gave it a fresh start. Changing the model to a free-to-play one also unlocked the game to a whole new wave of fresh players eager to see what Overwatch 2 brings to the table.
Killing Overwatch 1 is probably one of the best decisions Blizzard has made for the game. It introduced millions of new players to the game and even have old players training their aim and trying their luck to climb the ranks.
Overwatch 2 is one of the most popular games of 2022, with over 10 million active players and nearly a million daily players within its first two weeks.
Conclusion
The launch of Overwatch 2 gave the game a huge boost in its player base. It encouraged old players to return to the game and new players to try it out. It revitalized the Overwatch community and gave new life to the game.
The total Overwatch 2 player count has increased and will probably continue to increase in the coming months. We'll also try to do our best to keep updating this article as the Overwatch player count changes.