Adding mods to Minecraft can completely revamp your gaming experience for the better. Many people get tired of cluttered inventory on their bases and try searching for Minecraft storage mods, especially with the release of the 1.17 update rendering many popular additions incompatible. After all, you only get to store up to 27 stacks in a single chest.
So we've decided to do the hard work for you! We share the best Minecraft storage mods available for the Caves and Cliffs update in our following list. Whether you want some minor tweaks to the vanilla experience or completely overhaul the way you play Minecraft, the following mods are just what you need.
Iron Chests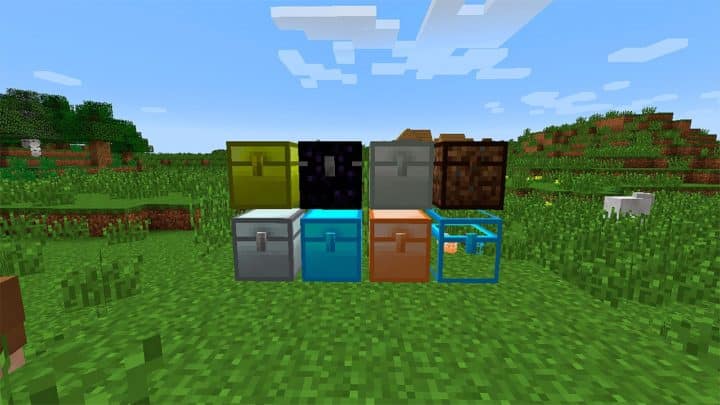 Kicking off our list, Iron Chests is one of the most popular Minecraft storage mods for any player looking to expand their containers options. With this mod, you can create several chests based on ores, varying in color and size depending on their rarity. Everyone is expecting their update for 1.17, and considering the addition of the new ore, we are dying to know what a Copper chest would look like!
Storage Drawers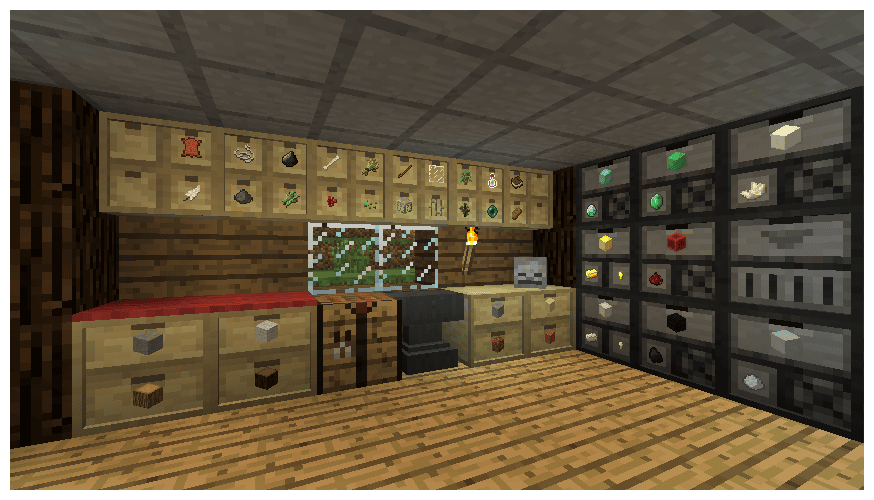 Next, if you're annoyed at how much space you need with regular chests to store your resources and keep them at hand, we have a solution for you! Storage Drawers features compact, beautiful drawer blocks with 5 configurations available to suit your needs. Create a wall filled with these brand-new blocks and never lose any item ever again!
Refined Storage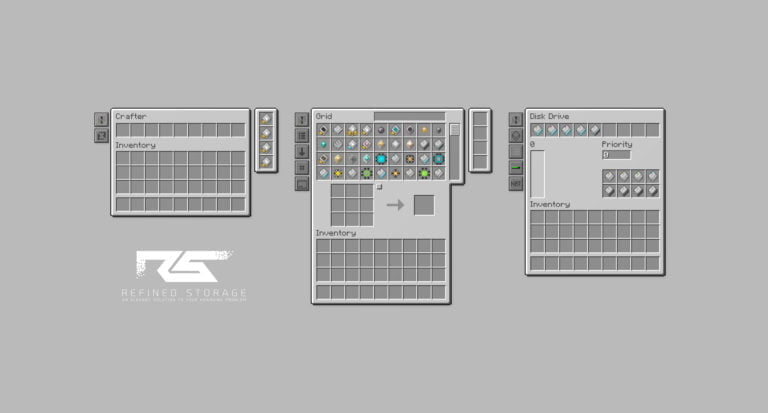 For those players who want to tackle complex mod packs with an almost infinite amount of recipes and items, Refined Storage is a must-have to not go insane. This is one of the best Minecraft storage mods when it comes to offering an efficient storage solution and devices to extract resources from your world automatically. You can even set auto crafting to complete any recipe you save with just a few clicks!
Inventory Sorter
When searching for Minecraft's best storage mods, you should always compliment your choice with a fast, efficient way to organize containers. Inventory Sorting helps you declutter the inventory with just a few clicks by automatically stacking blocks and arranging them alphabetically. The mod features a configurable sorting system and is also compatible with servers. If you want to try a PvE map with your friends, this is an excellent solution to make the experience more enjoyable to organize your loot.
Bibliocraft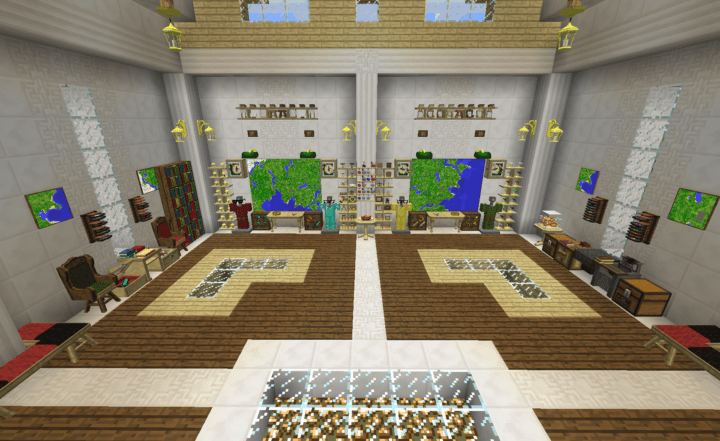 Many of us have wanted to upgrade our bases with nice furniture, but sometimes our imagination runs out with the available blocks. However, with BiblioCraft, you can have convenient shelves and bookcases to fill your home with beautiful new containers. What started as a simple mod has evolved into this amazing storage and organizational mod, and any Minecraft player can seriously benefit from some fancy furniture!
Expanded Storage [Fabric]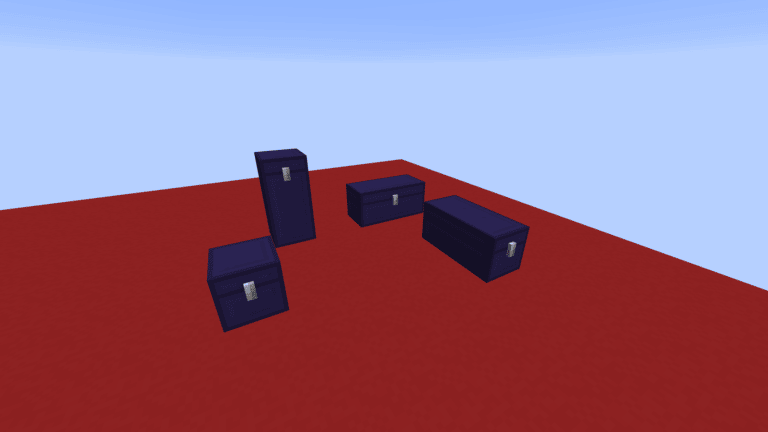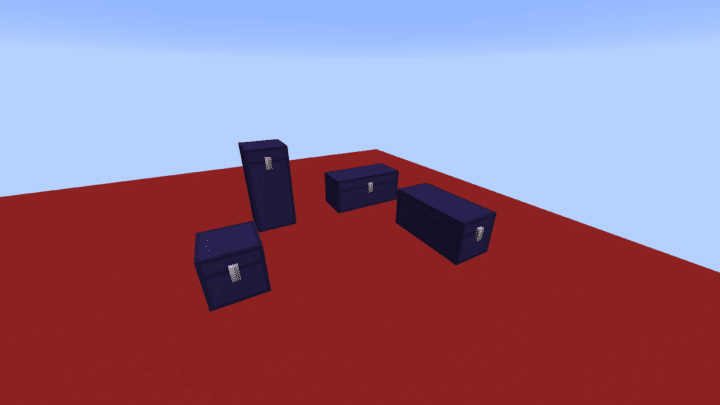 What sets Expanded Storage apart from other Minecraft storage mods comes from the ability to combine the new chests vertically or on both horizontal axis. There has always been a debate inside the community on whether Forge or Fabric is the best option for installing mods in Minecraft. For us, it all comes down to a matter of preference! Some of the custom chests included with Expanded Storage are the Christmas chest, Pumpkin chest, and even an Obsidian chest, granting immunity to explosions to that particular container.
XP Tome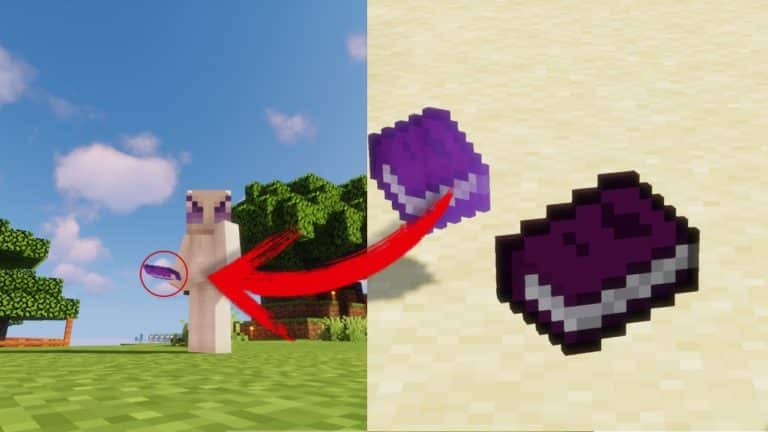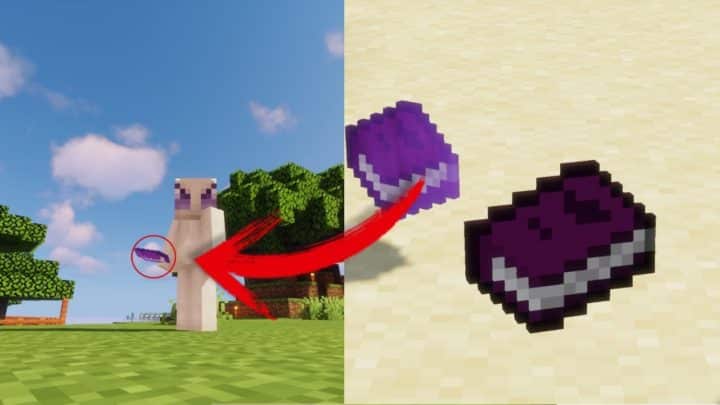 Are you annoyed about losing all your hard-earned XP because you got killed by a mob or fell down a cliff? We have some good news: XP Tome will help you keep all those yellow and green dots safely contained in a single item. You can craft the tome with a book and 4 Ender Pearls, so it's fairly accessible even if you aren't an expert player. While you hold the item in your hand, just sneak and right-click to empty your XP bar into the tome!
Macaw's Furniture
The Minecraft mod community loves to create features that many Minecraft players want to make their base feel more like home. With Macaw's Furniture, you can recreate any room in your IRL home with nightstands, cupboards, dressers, and wardrobes, each with their color variations depending on the type of wood you use. And if you run out of ideas, check out some of our furniture ideas to complement this amazing Minecraft storage mod!
Inmis [Fabric]
Some players don't want to alter the vanilla experience altogether, and for those people, we offer Inmis for Fabric. You will have a tier system with six upgrades available, with custom achievements to keep track of your progress with the mod. With these minor tweaks, you don't need to have an insane custom PC to properly run modded Minecraft and have a blast. Of course, the mod author has added some restrictions to avoid placing a bag inside another. Will you be able to obtain the Endless backpack in your Survival world?
Urns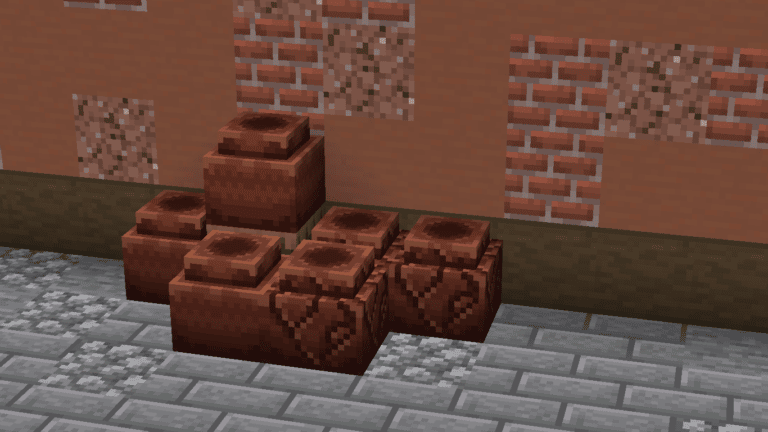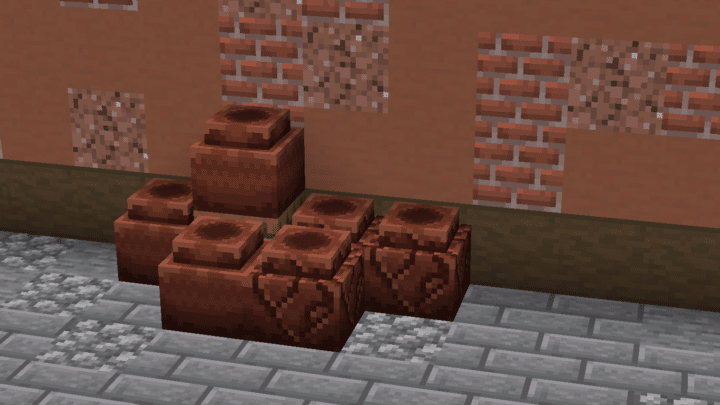 Many classic RPGs have urns that players can break to obtain loot. Based on this trope, this mod adds urns which you can craft with bricks. These containers will crack and eventually break if they fall from at least three blocks to the ground, so they can also add a unique detail to any room inside your base. They're a great mod if you want to go with a fantasy-styled world, especially if you feel like adding good-looking blocks to your save file to set the right atmosphere.
We hope that this selection of Minecraft's best storage mods can help you upgrade your game to your needs. As a side note, if you want to customize your gaming experience even further, using texture packs can be an excellent way to create a unique atmosphere.
Don't forget to check more Minecraft articles if you're looking for more recommendations!