Do you look at YouTubers' houses with awe? Do you just wish that you could build something like this yourself? I understand that feeling, which is why I created this blog post. I'll give you some valuable Minecraft building tips that will make any player a better builder. Additionally, you'll see the whole building process.
So if that is something you're interested in, then continue reading.
Get Some Inspiration from Google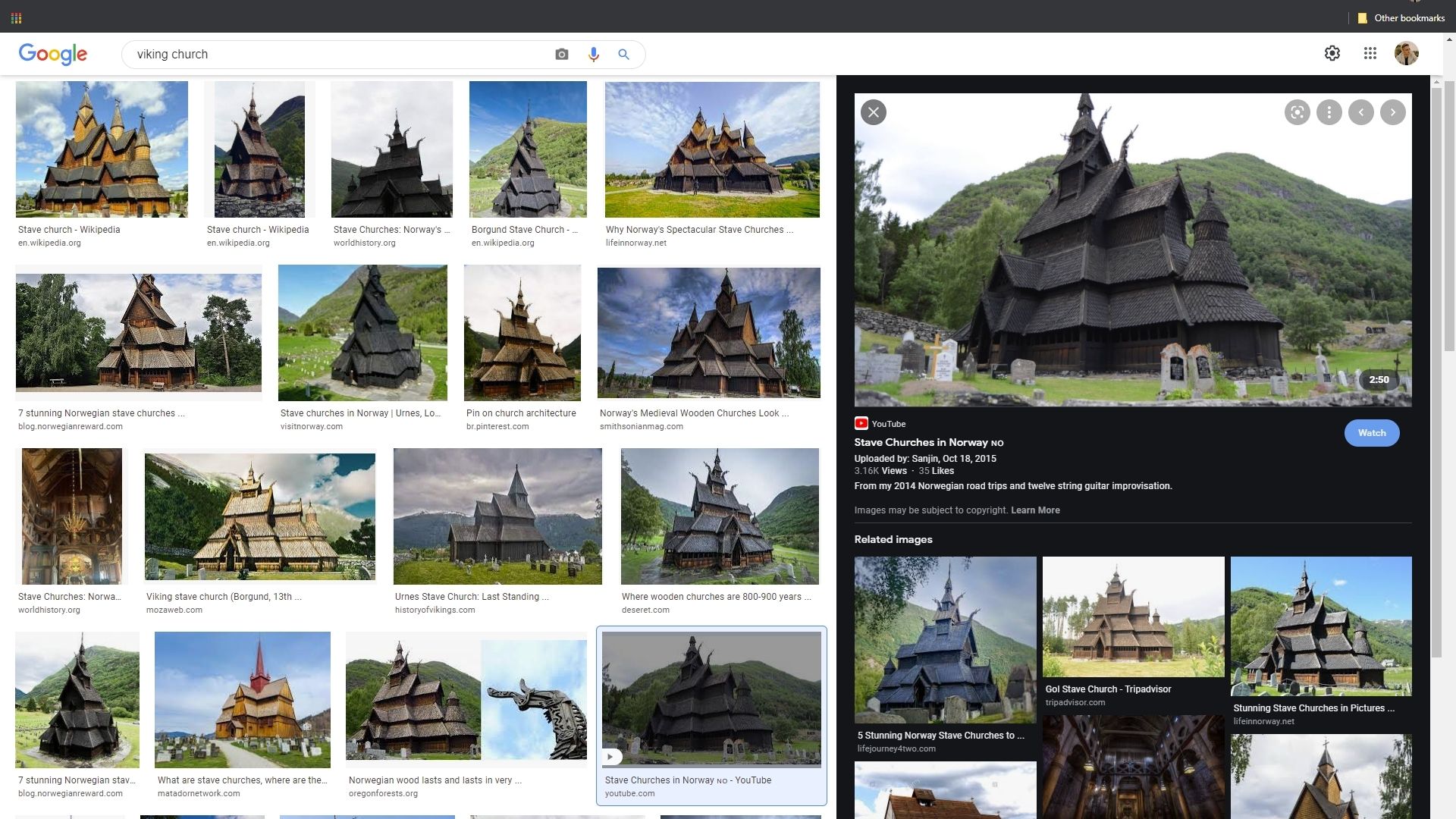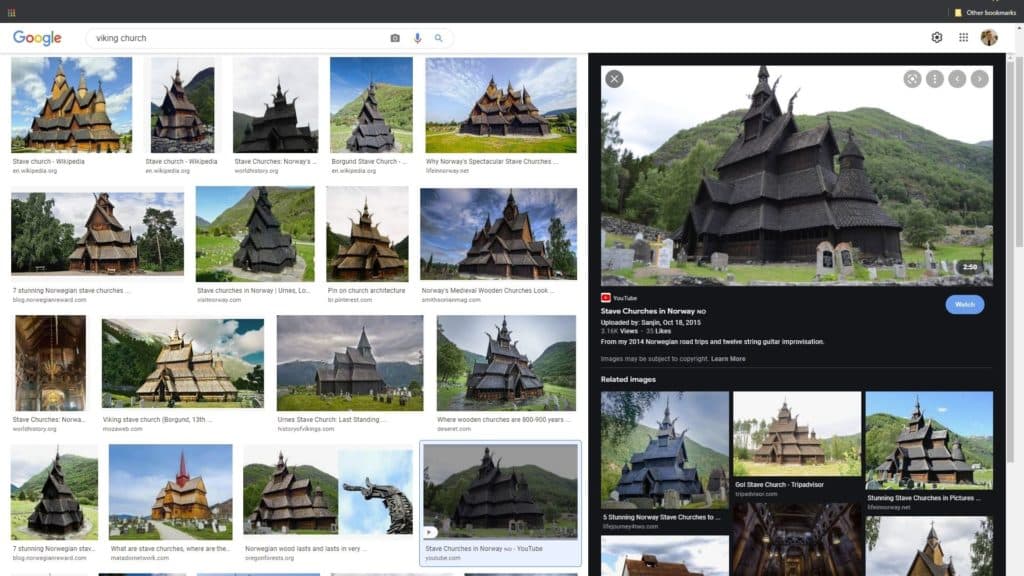 Before you start placing any blocks, it is good to find some reference photos for your build project. That is extremely helpful for those just starting out with building as you have an image of how it should look!
So go and Google some pictures. For example, I'm looking to build a Viking-style church. I recommend you to find at least three images: A real-life one, a Minecraft one, and the interior. That way, you'll know exactly how you will finish your build, inside and out.
Create a Complimenting Palette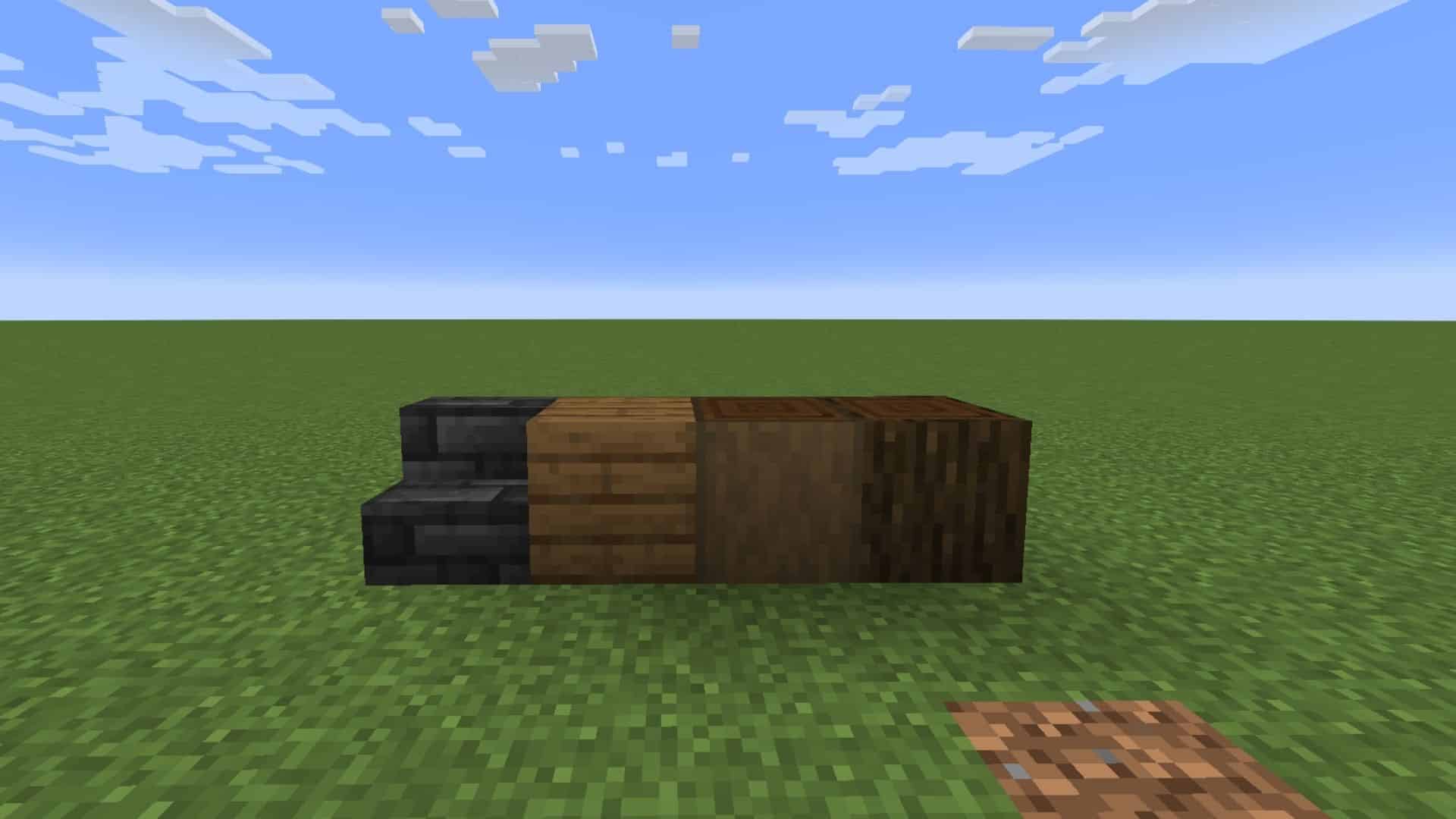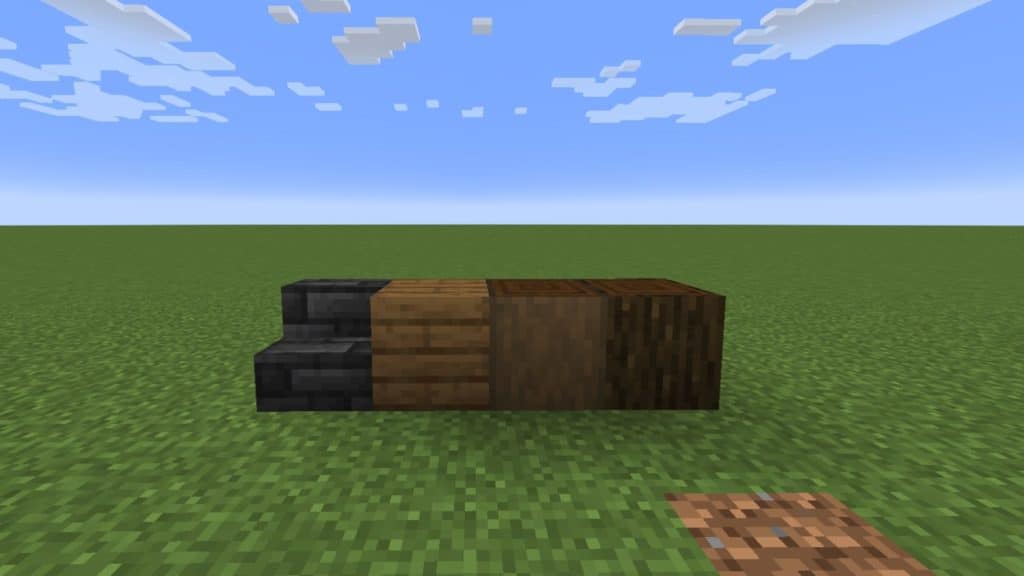 Now that you've got your reference photos, it's time to pick the materials you're going to use. The best way to do it is to go to one of your creative worlds and look at the creative menu. Which block looks the most similar to the reference photo? Once you've found your materials, you're ready to build!
Make Sure Your Ceilings Are At Least 4 Blocks High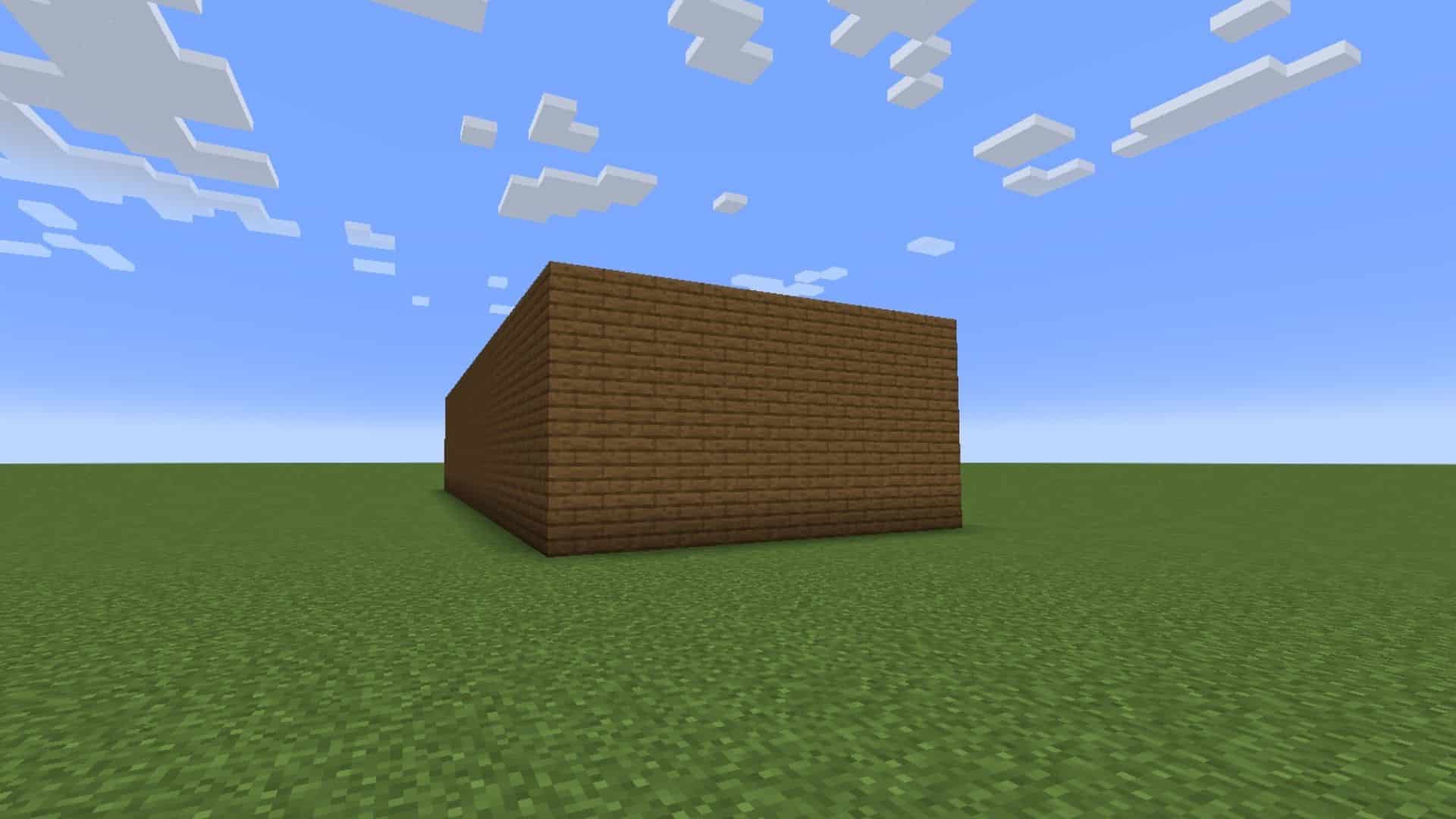 While it might be tempting just to make a two-block high ceiling to cut down on the materials, don't do it! You should avoid that for two reasons.
The main reason is that it doesn't leave you room to decorate later. You won't have any space left to create ceiling lights, shelves, and other furniture. And besides, your player will feel cramped in there. Who would want to bump their head all the time?
So try to build at least a four-block high ceiling. The higher you make, the better it is!
Don't Build a Square House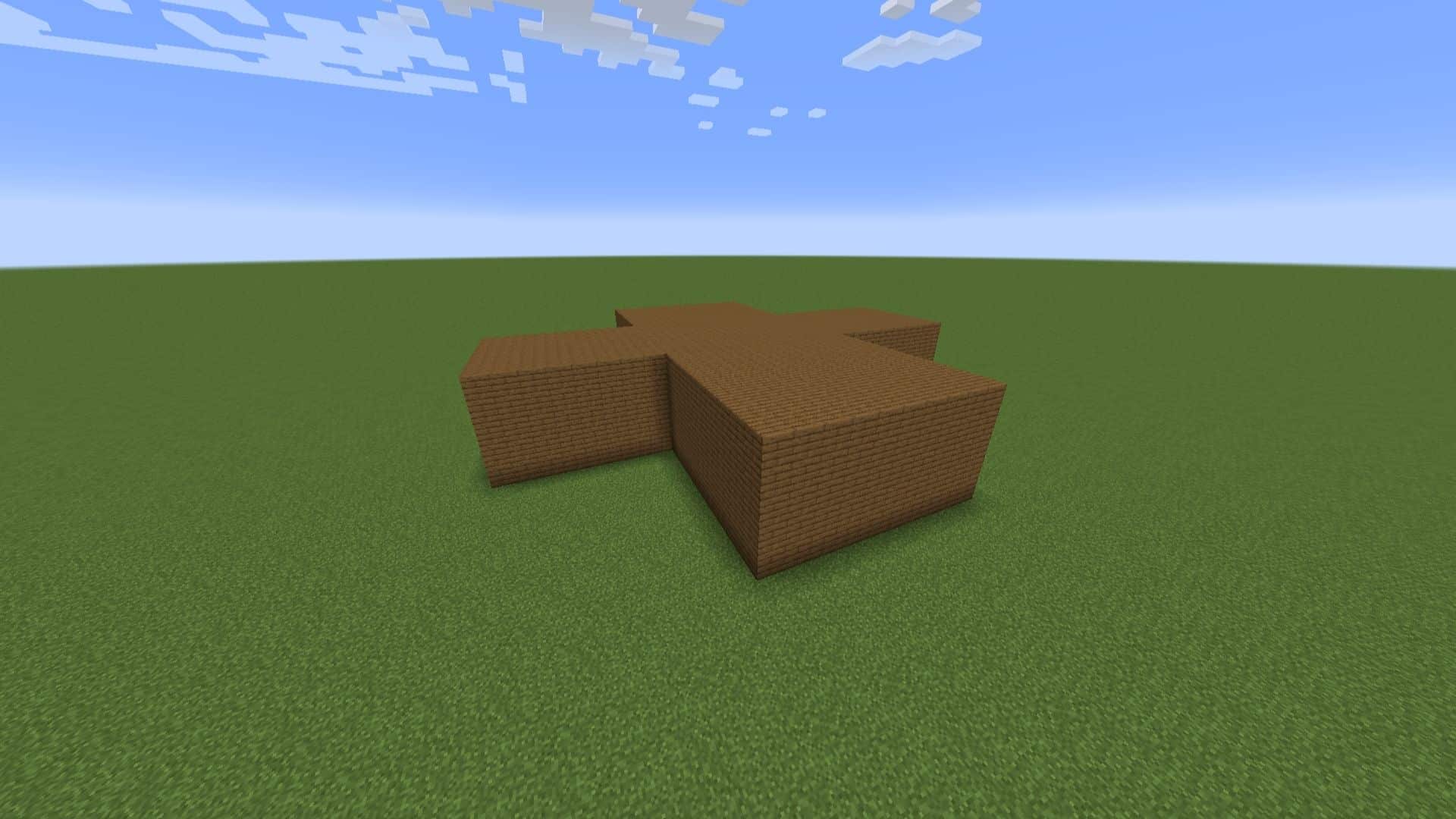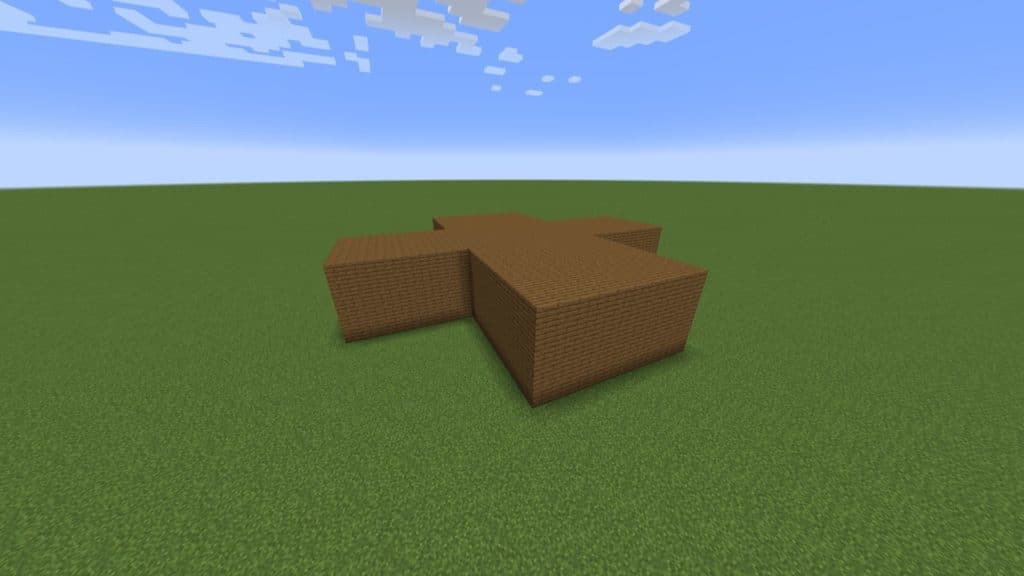 The next of the Minecraft building tips is to build something with more than four walls. Some houses look pretty good with this simple rectangle layout, but creating something with a unique shape is better.
Some simple shapes to start with could be an L-shape or a T-shape. With a simple change like this, your build becomes way more interesting to look at, making the building more interesting to look at.
Add Some Depth To Your House Walls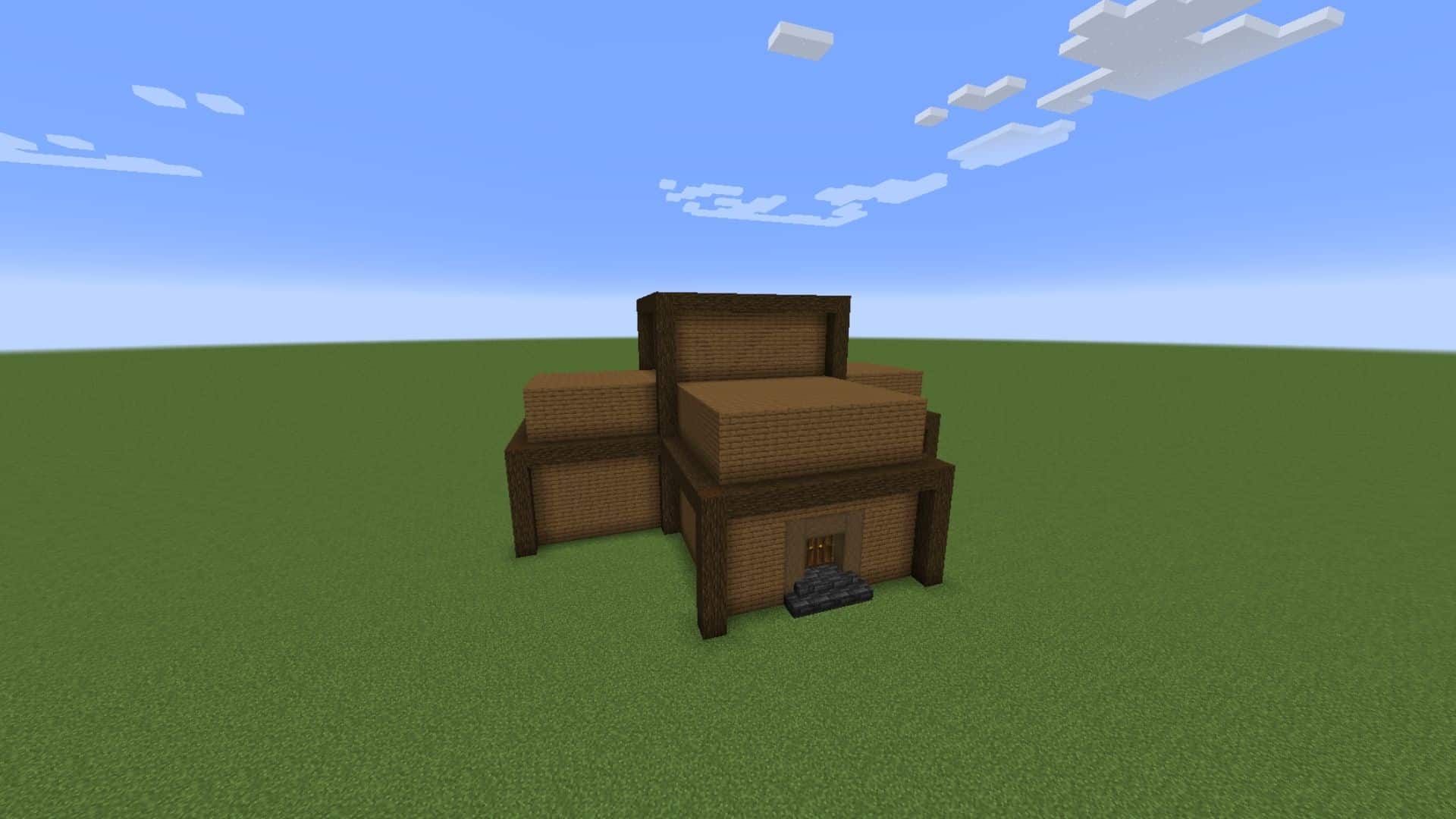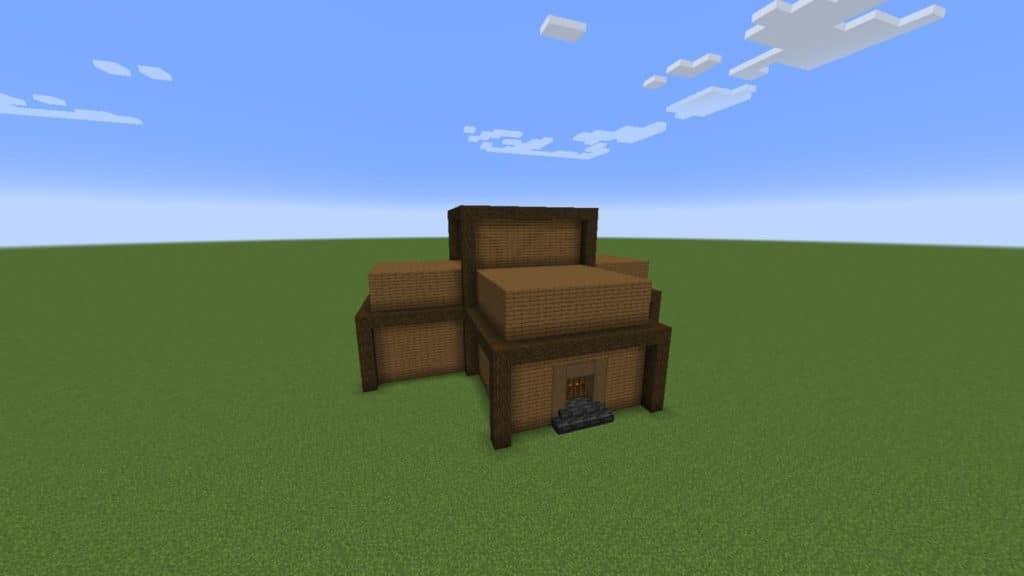 This is the most important Minecraft building tips there is! The problem with most builds is that they look bland. That's because they haven't added any depth to the walls!
There are many ways to add depth! For example, we could add some pillars to the corners. Also, instead of using glass blocks as windows, we should opt for glass panes. And with those two minor changes, we've made the house look way better!
So make sure you add depth to your walls. Need inspiration? Check this article out!
Create a Beautiful Roof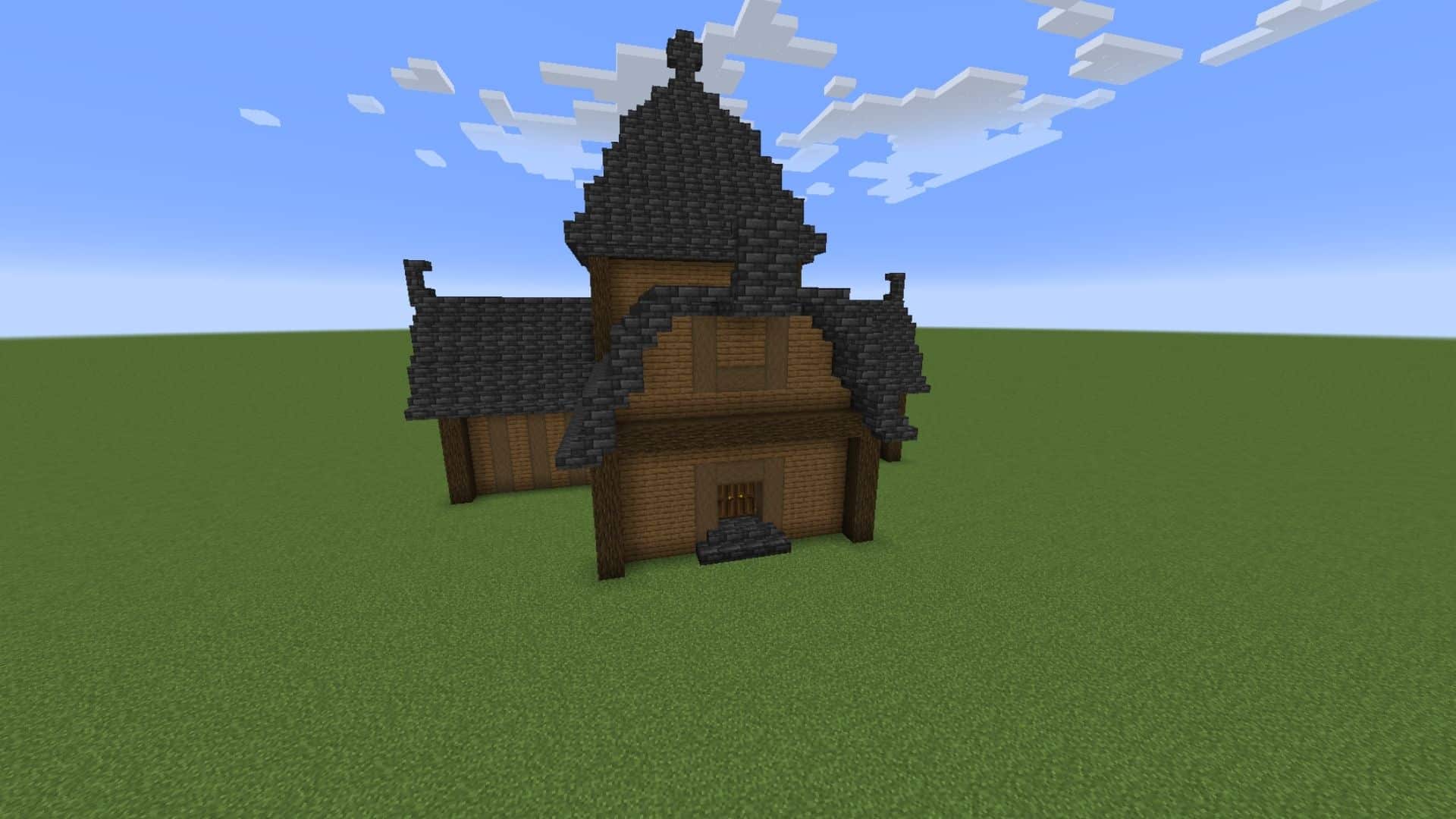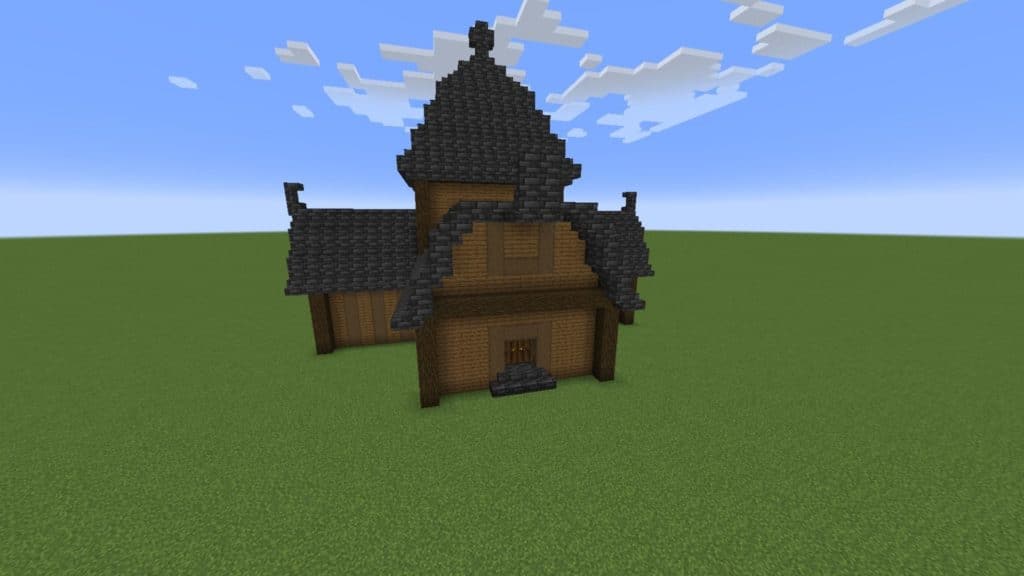 Now that your walls are done let's build a roof over our heads. But to make something beautiful looking, we've got to follow some tips.
The first tip is, don't make your roof flush with the wall! Instead, add some depth to it by extending it two blocks from each side. That will make your home more pleasant to look at.
And my second tip is to build a unique roof. Don't build that same old stair roof. Instead, create something like in the picture. You can find more roof ideas in this article.
Do Some Detailing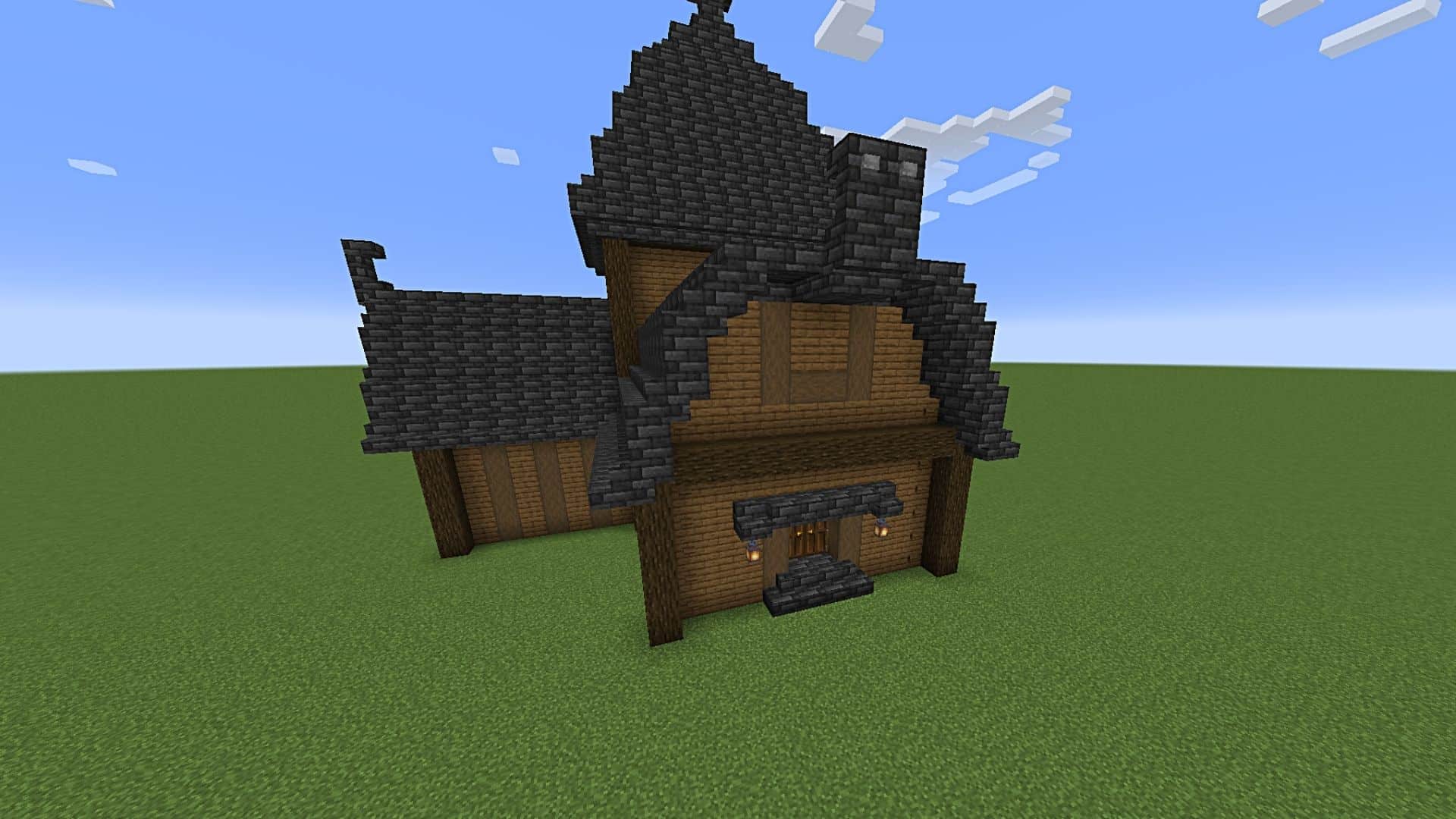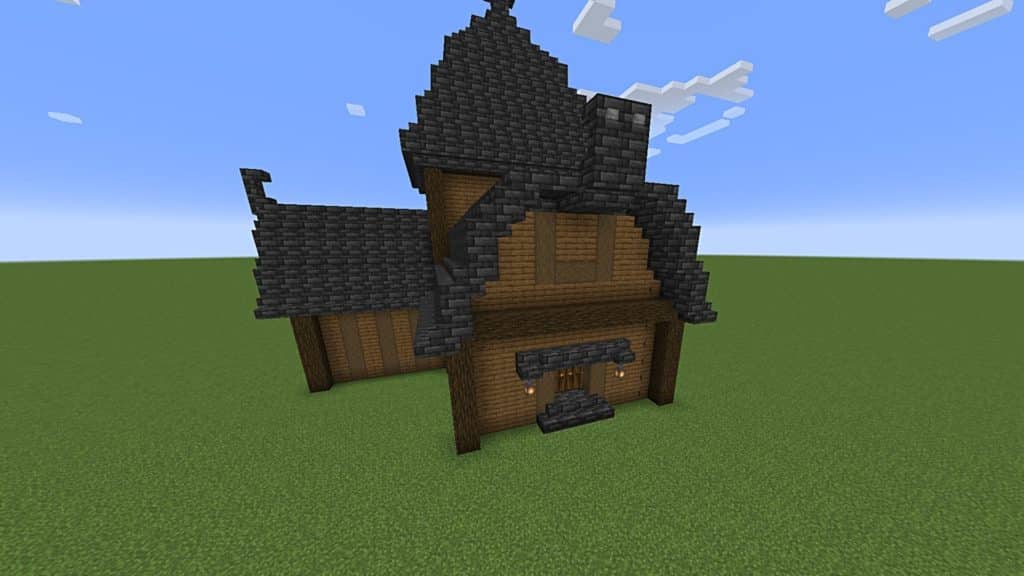 Now your house should start to look something impressive! You have an excellent roof and interesting walls. Now let's add some finishing touches to the exterior.
There are so many ways to decorate your house. For example, you could add buttons as details, some lanterns for extra lighting, and trapdoors as window covers.
But whatever you do, keep one thing in mind. Please don't overdo it! Overdetailing can quickly turn your house into a messy thing to look at. Usually, less is more.
Create Separate Rooms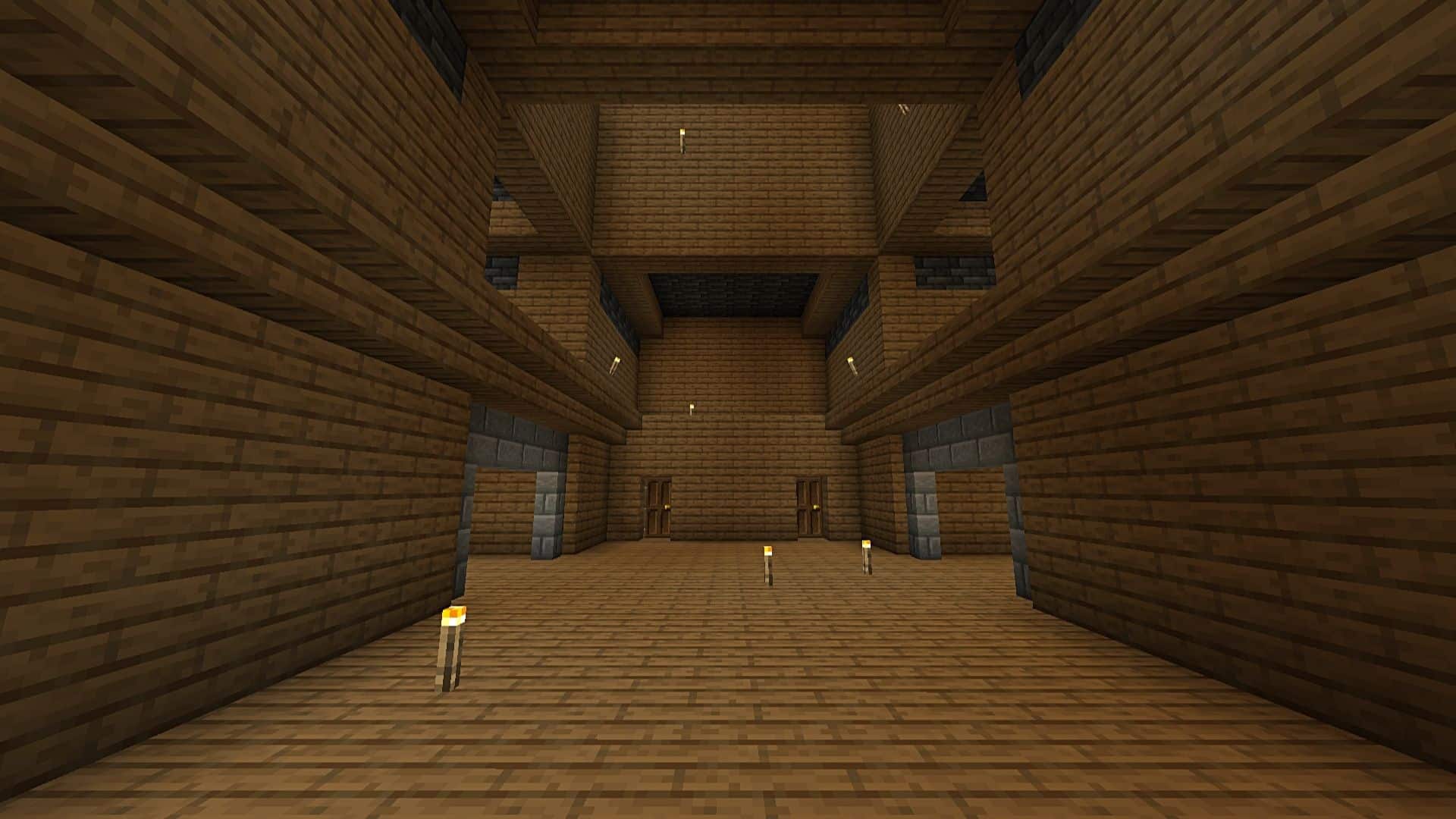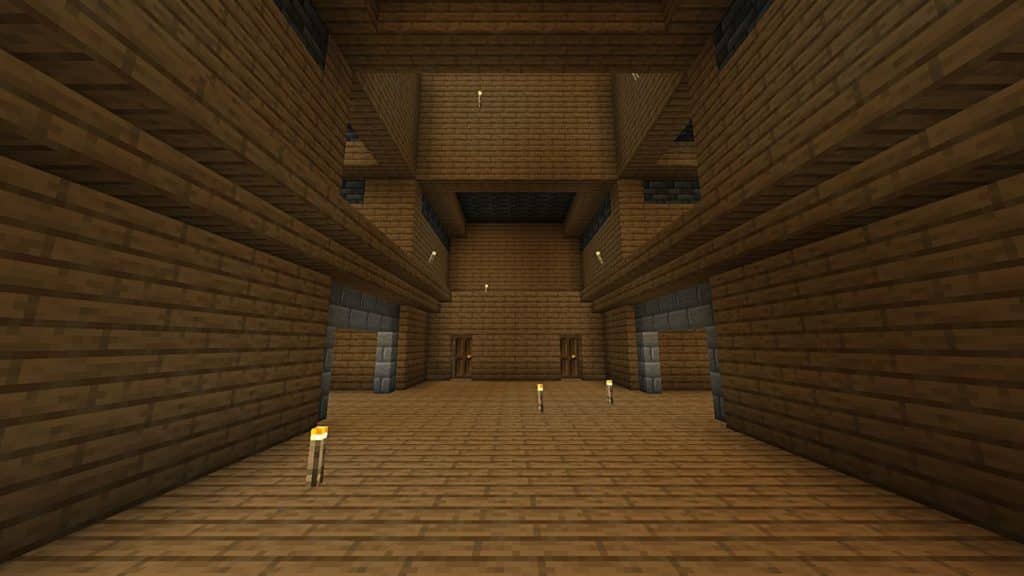 Now that your house looks good on the outside let's work on the inside. To start, I recommend you create some rooms inside. 
While this doesn't have any practical purpose, it does help you to separate the space for different uses! For example, you could split your enchanting room from your kitchen. Plus, it makes it look more impressive.
Decorate your Interior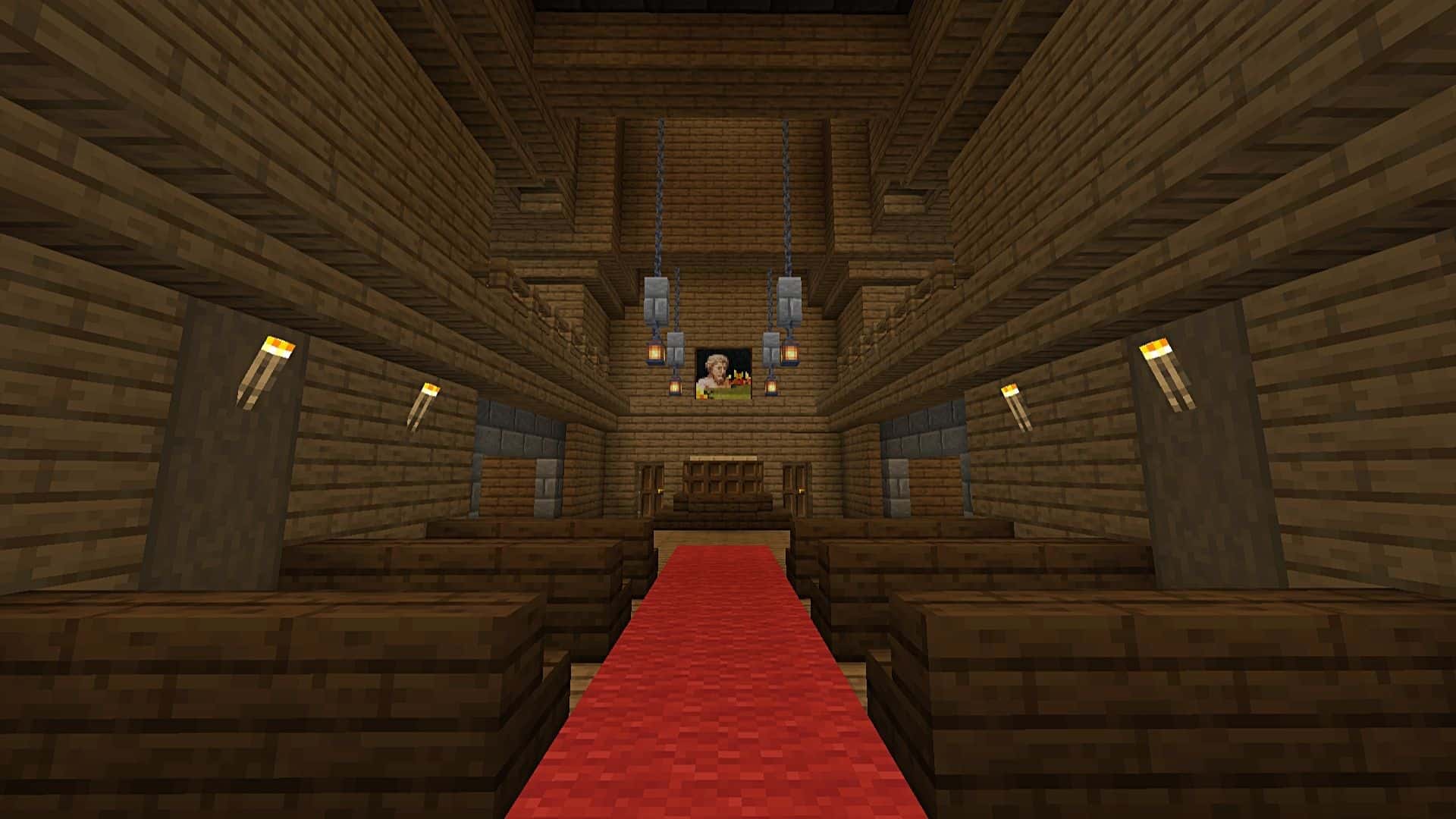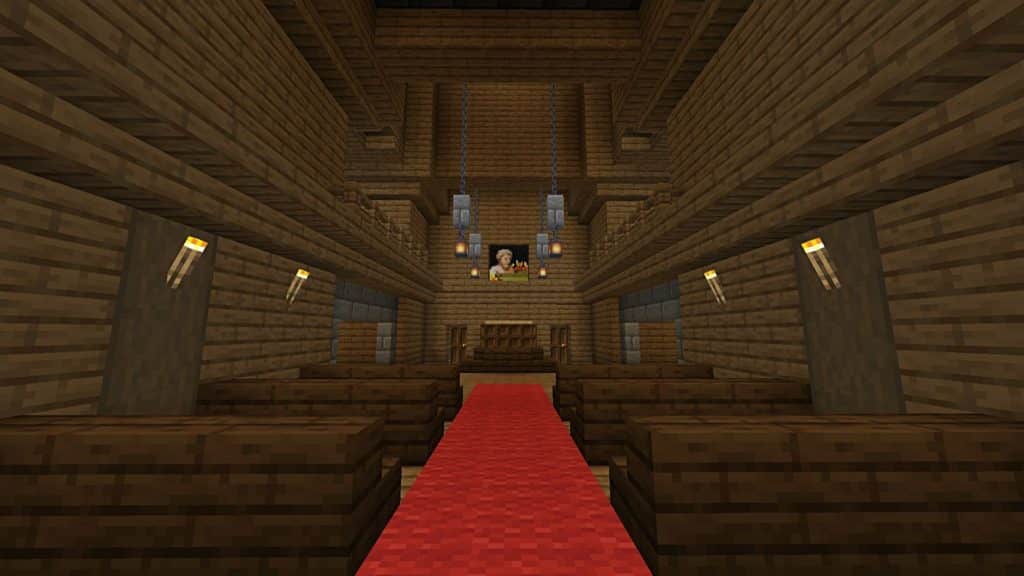 Now that you've got the rooms made, it's time to decorate them. You can start by adding some ceiling lights, a few paintings, and a couple of chairs. It all depends on the build you're making. For my church, I just added an altar and a lot of wooden chairs. Plus, I added this painting that reminded me of Jesus.
Don't know how to decorate your new home? No worries, I've got you covered! We've made an excellent furniture article for you, which you can check out here. Also, you could get some ideas on YouTube! Here are some of my favorites:
Decorate your Surroundings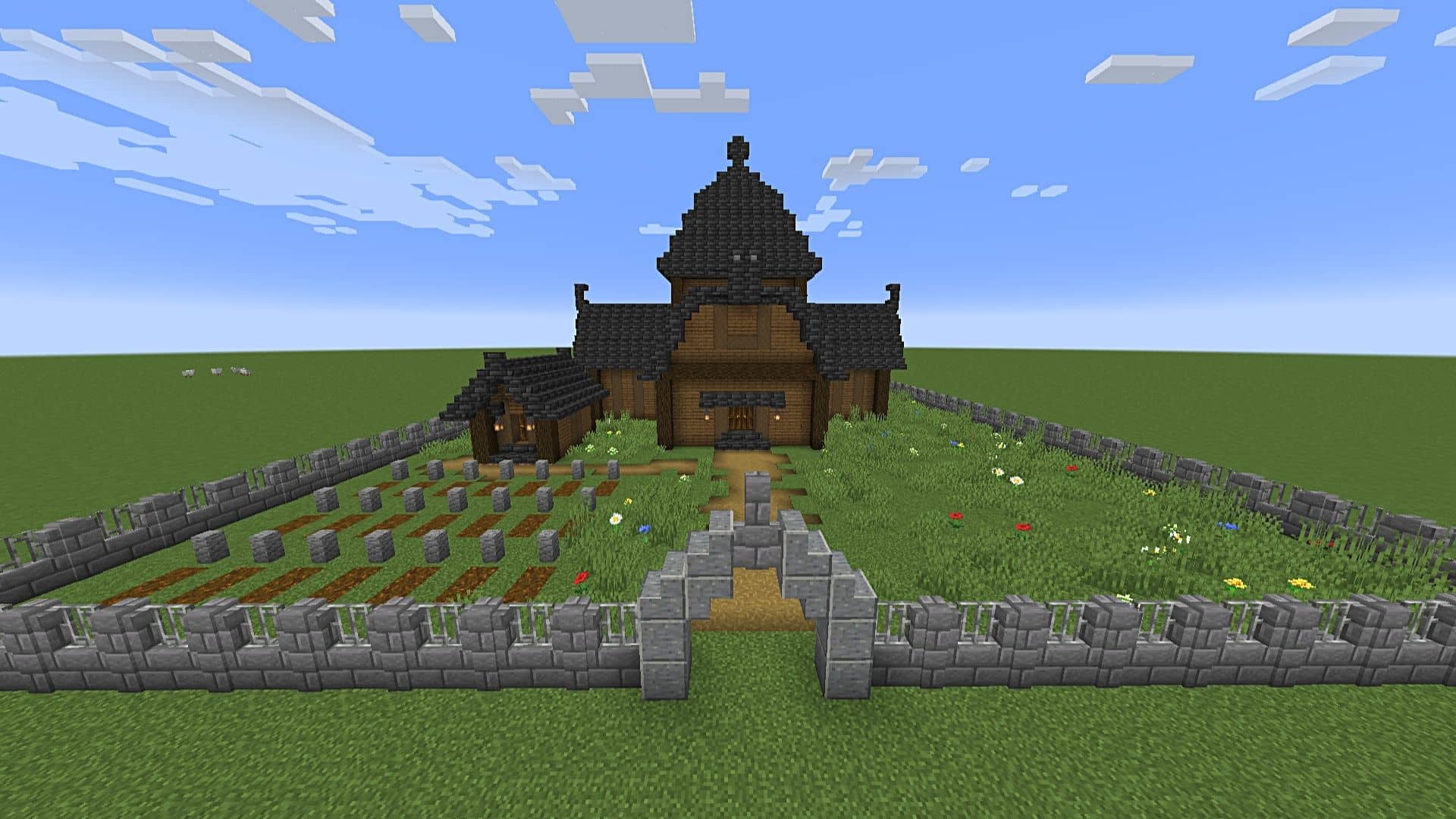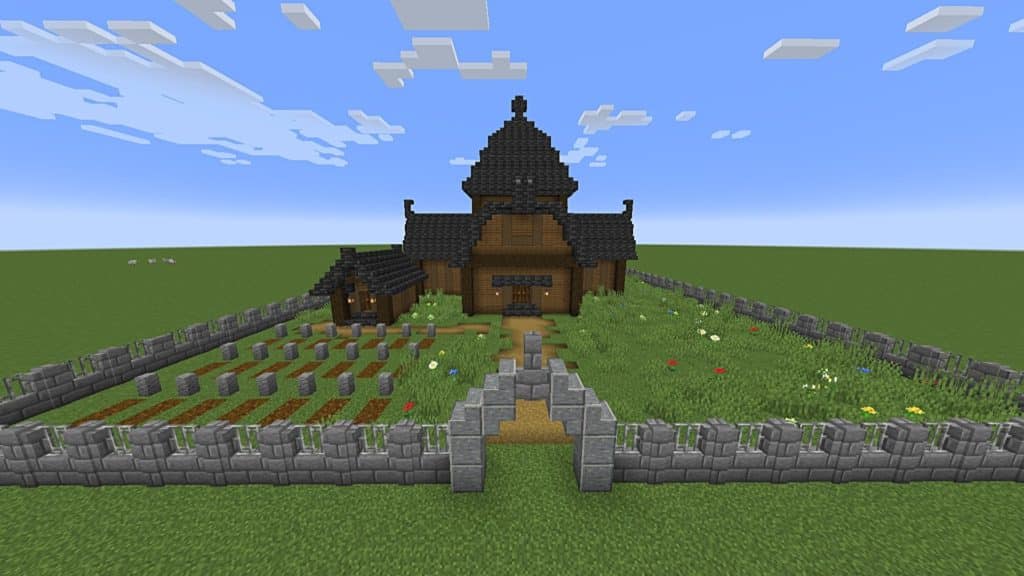 Before we go in deep with the last of the Minecraft building tips, I want to congratulate you! You have a beautiful house It's jaw-dropping from inside and out.
But don't call it off a day just yet! We still have to work on the surroundings. While it's something that is often overlooked, it is essential to complete the overall look. So how do you decorate your surroundings?
To start, we could build a fence around our house. Then we could add other things like flowers, grass, and stone buttons as pebbles for more detail. Lastly, you should also add some other fitting decorations. For example, if you're building a farmhouse, a pile of hay bales or a barn would fit right in.
Since I'm building a Viking church, a fitting surrounding would be with some gravestones and a hut for shovels.
P.S If you need any inspiration for decorating your gardens, check this article out!
Bonus Tip: Experiment in Creative Mode Before
As a bonus for getting so far with the article, I want to give you one more tip. That is to first build it in Creative before your Survival world. Here's why:
If you'd build your structure in Survival, mistakes take up more time! Most of the time, when you make a mistake, you need to do many things. For example, you're going to have to go back gathering materials, breaking up your build, etc. But with creative mode, you can instantly destroy any blocks and get the suitable materials in a few clicks.
That will save you up a lot of headaches and make it building it in Survival a breeze!
Conclusion
And that's it! Now you've got all the helpful Minecraft building tips to make a bland house into a jaw-dropping home that you're proud to live in. Do you know any other building tips? Comment them down below, and let's help each other become better builders!