A Plague Tale 2 release might be later than we expected. According to a recent job post by Asobo Studios, the game could still be in its early development stages.
Asobo Studios is the video game developer behind the highly successful A Plague Tale: Innocence. They are also the studio responsible for the fan-favorite Microsoft Flight Simulator.
It is natural for fans to keep speculating about sequels for their favorite games. After the first A Plague Tale game got released, rumors started to spread about the development of a sequel.
Unfortunately, there hasn't been any news about a new Plague Tale game until now.
A Plague Tale 2 Rumors
Rumors kept popping around ever since the release of A Plague Tale: Innocence. A Plague Tale 2 was reportedly in development as early as December of 2019.
The rumors were mainly due to an announcement of a future partnership between Asobo Studios and Focus Home Interactive. However, they never confirmed that they were working on A Plague Tale sequel.
Rumors are being linked to a French website called Xbox Squad. They claimed that the sequel is already in development.
The information supposedly came from a head at Focus Interactive. They also claimed that they contacted Focus Home Interactive and confirmed it themselves.
It was supposed to be revealed in 2020 and was set to release in 2022. Sadly, neither Focus Interactive nor Asobo Studios announced or revealed anything in 2020.
They could have delayed production due to the COVID-19 pandemic. It is also possible that Xbox Squad received some false information from a fake leaker.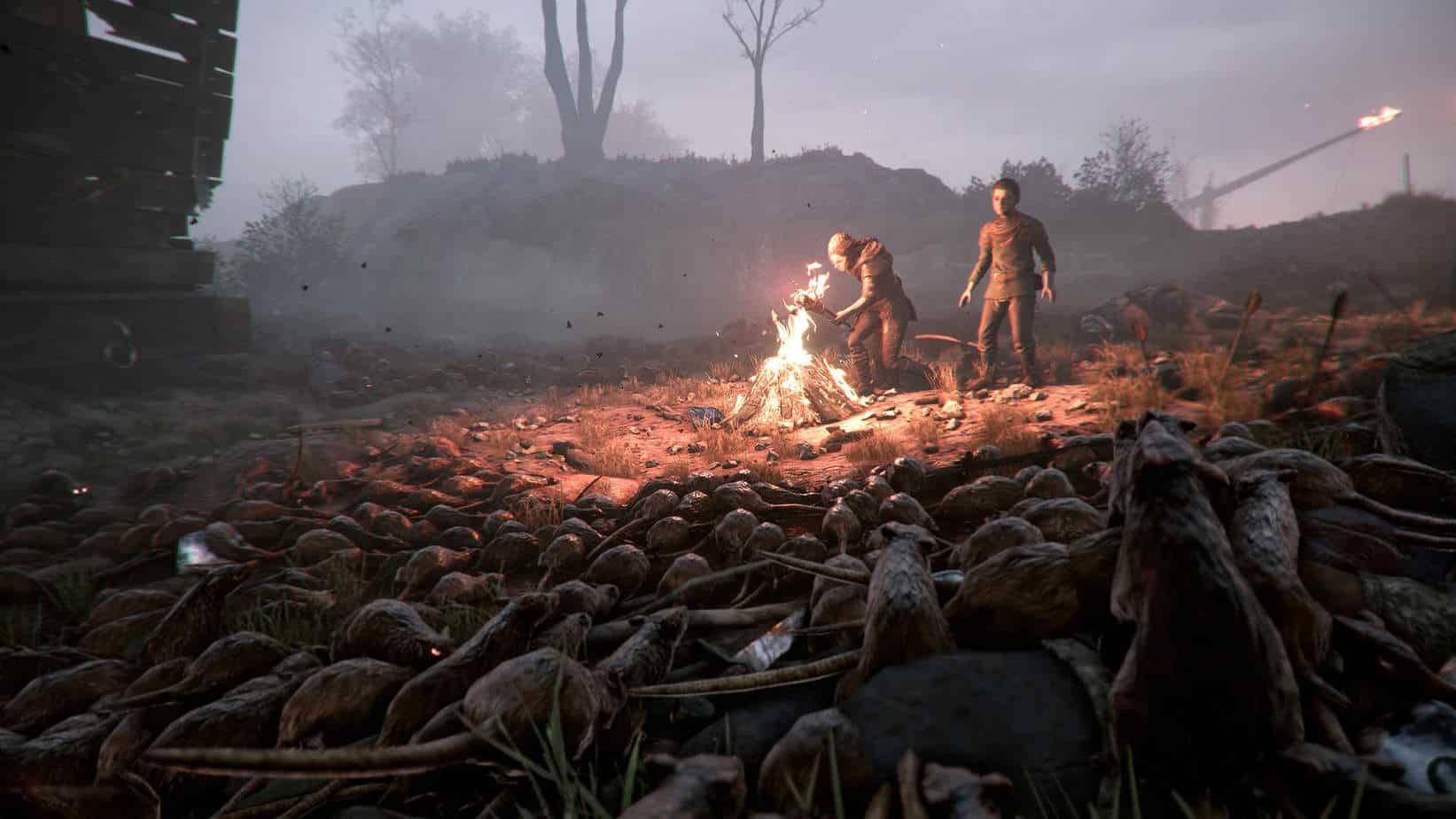 Recently, Asobo Studios posted a job post looking for two Senior Animators. The post did not specify the game's name but indicated it was an unannounced project.
The Senior Animators will be working with the team that developed A Plague Tale. They also require experience with some AA or AAA video game work. And requires taking part in motion capture sessions.
The descriptions and requirements fit well for a possible A Plague Tale game. It is an AAA game and it makes sense that they are looking for someone with similar experience.
They also used motion capture in A Plague Tale to help bring the characters to life. Making the requirement of taking part in motion capture sessions a lot more sensible.
This is some excellent news considering that it's the same team that worked on A Plague Tale. The original game was a huge success, and a sequel is something that many people are waiting for.
This news got fans of the game excited for the possible sequel. People are hoping for a new A Plague Tale game since they loved the first one so much.
Possible Storyline for the Sequel
A Plague Tale: Innocence is a story-rich horror stealth game centered around siblings Amicia And Hugo. The game's setting is in late 1348 during the height of the Black Plague. The English Army invaded their house in the middle of the Hundred Years' War.
Surrounded by thousands of rats brought by the plague while hiding from the Inquisition soldiers hunting them. The game combines elements of stealth and problem-solving skills to create a unique and thrilling experience.
Thanks to a captivating story and fantastic gameplay, A Plague Tale: Innocence won multiple awards worldwide. Fans rated the game highly on Steam and numerous reviewers gave it great reviews.
A lot of people were quite disappointed with the ending of the game. Even though the finale of A Plague Tale: Innocence ended with Amicia and Hugo finding a cure, there are still many stories left to tell.
A user suggested that the sequel could focus on Amicia and Hugo, specifically their relationship with their mother. They could potentially bring back Mélie and reunite her with Amicia. They could also focus on Hugo's abilities and explore them further in the sequel.
At this point, who knows what Asobo Studios and Focus Home Interactive are planning to do with the story. As long as they come up with another absorbing tale, fans will surely be pleased.
Unfortunately, no one has confirmed anything yet. The team could be working on something completely different and unrelated to A Plague Tale. Let's just all hope that Asobo Studios is working on another masterpiece, whether it ends up being A Plague Tale sequel or not.