AceZone is a relatively new company that has managed to make a name in e-sports. The AceZone A-Spire review is going to take a deep dive into what makes the headset great for competitive video games, especially shooters.
The headset is their latest offering and the company is looking to entice budget-conscious competitive gamers. They also make the A-Live headset which was specially designed for the big stage. The AceZone A-Spire borrows most of its features from the flagship A-Live headset but trims them down to reach an affordable price.
AceZone A-Spire Headset Review
The AceZone A-Spire may not look like a flashy gaming handset but that is intentional. It's more of a professional e-sports tool rather than a typical gaming headset with RGB lighting. It almost has a businesslike design with practical features that help you win competitive matches.
Package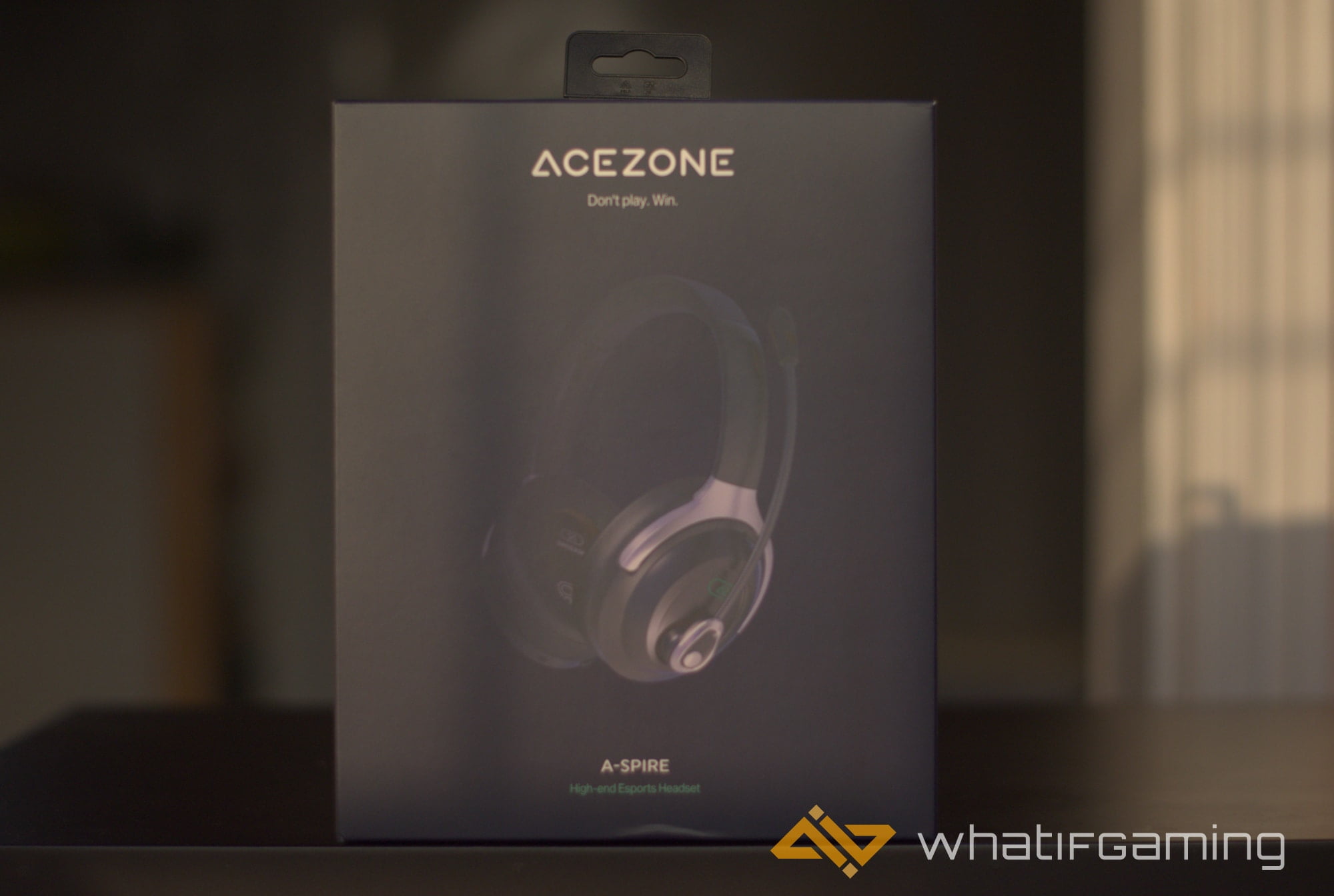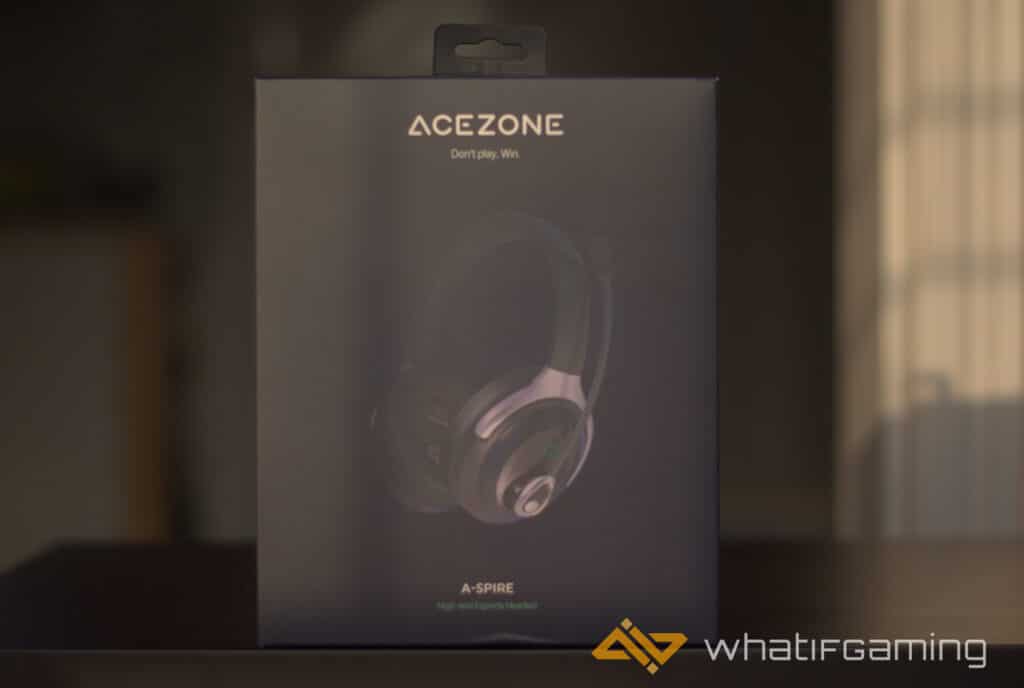 The headset comes in a very well-put package. The packaging is designed in a way that no matter how bad the shipment is, the headset itself will remain unharmed. Thankfully, I received the package in pristine condition.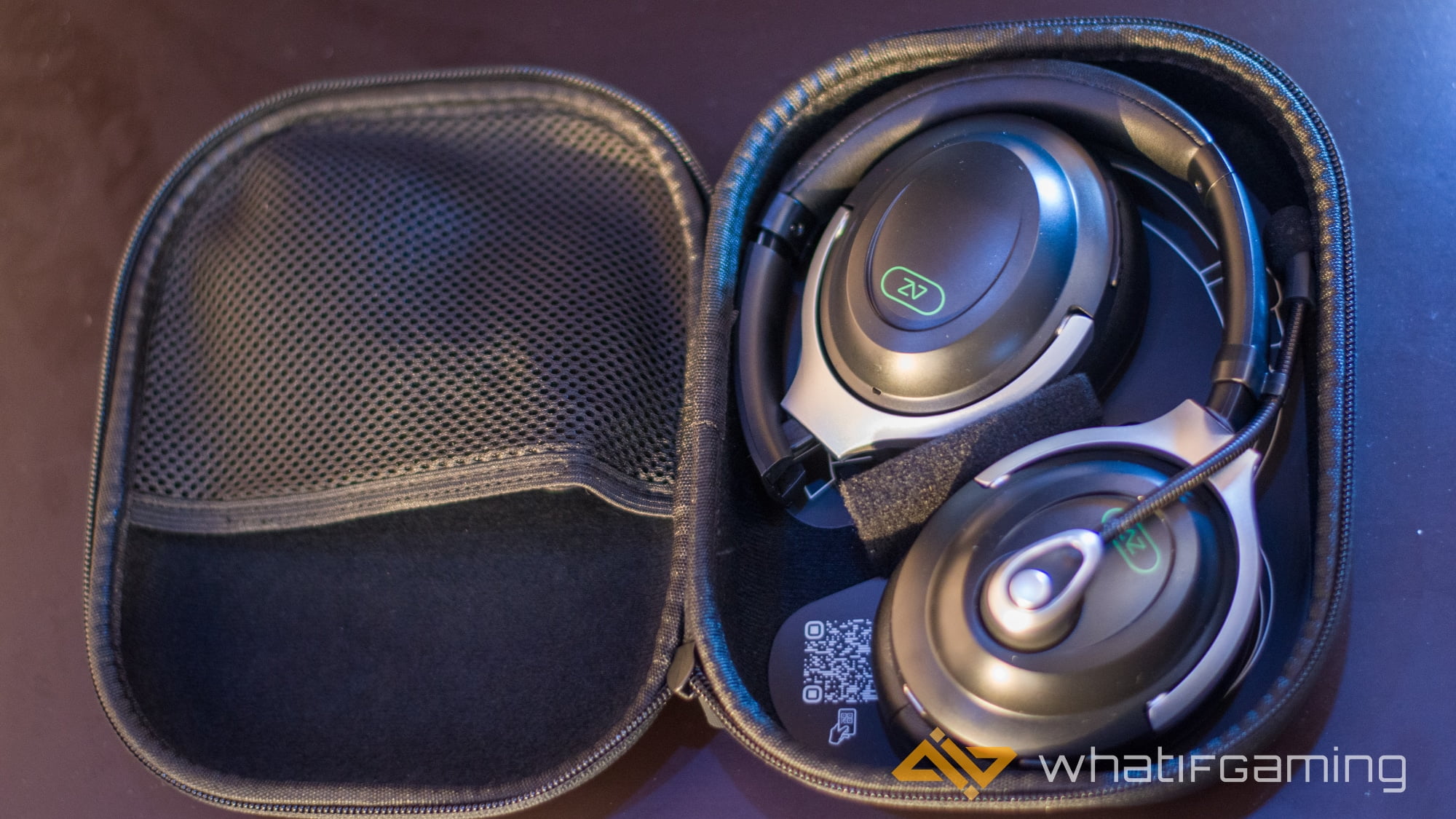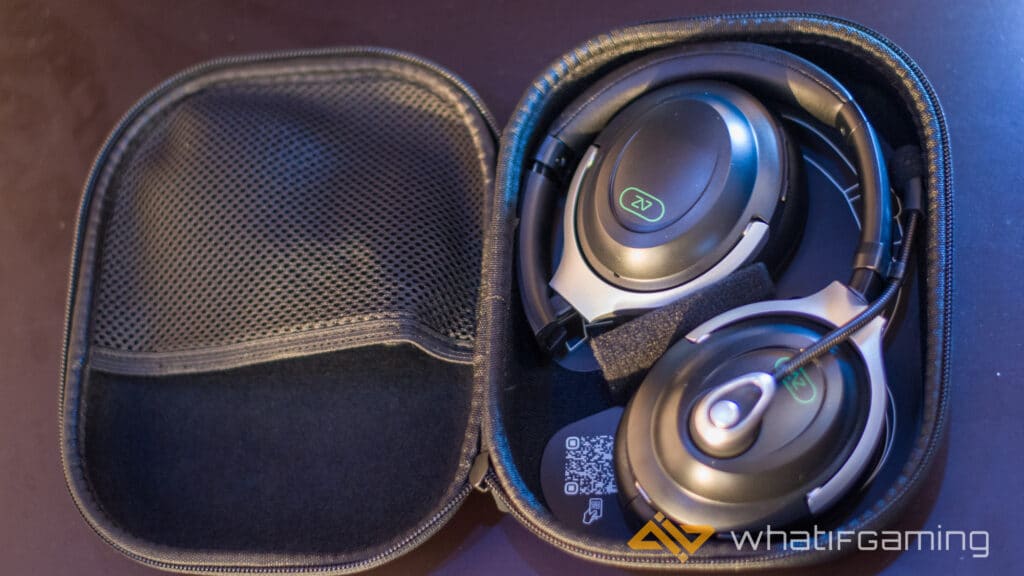 There is a hard cardboard-based box inside a simple sleeve. Inside the box is the hardshell carry case with a zipper. Inside you'll find the headset, a braided USB C cable, and an AUX cable. There is a leaflet inside with a diagram showing how to put the headset back inside the case. They include a QR code that when scanned takes you to the online user manual.
Technical Specs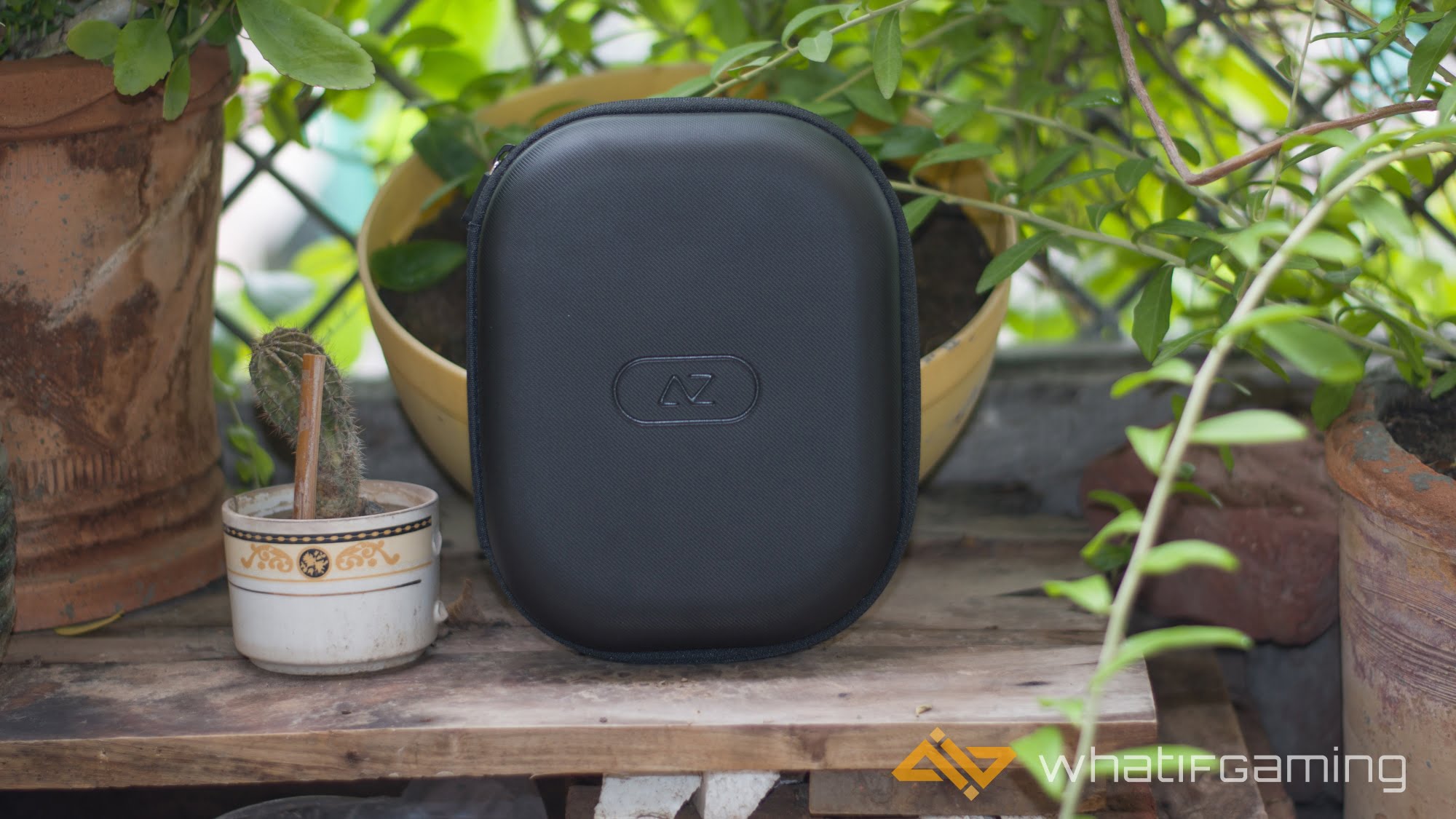 Audio Interfaces: USB – C, Analog Auxiliary port, Bluetooth
Bluetooth Codecs: AptX, AptX HD, AAC, SBC, HFP
Driver Size: 40mm
Frequency Range: 20Hz to 20kHz
Microphone: Noise Canceling
Number of Microphones: 3 Microphones
Noise Canceling: Three-layer digital noise canceling
Weight: 270g
Battery: 800 mAh
Design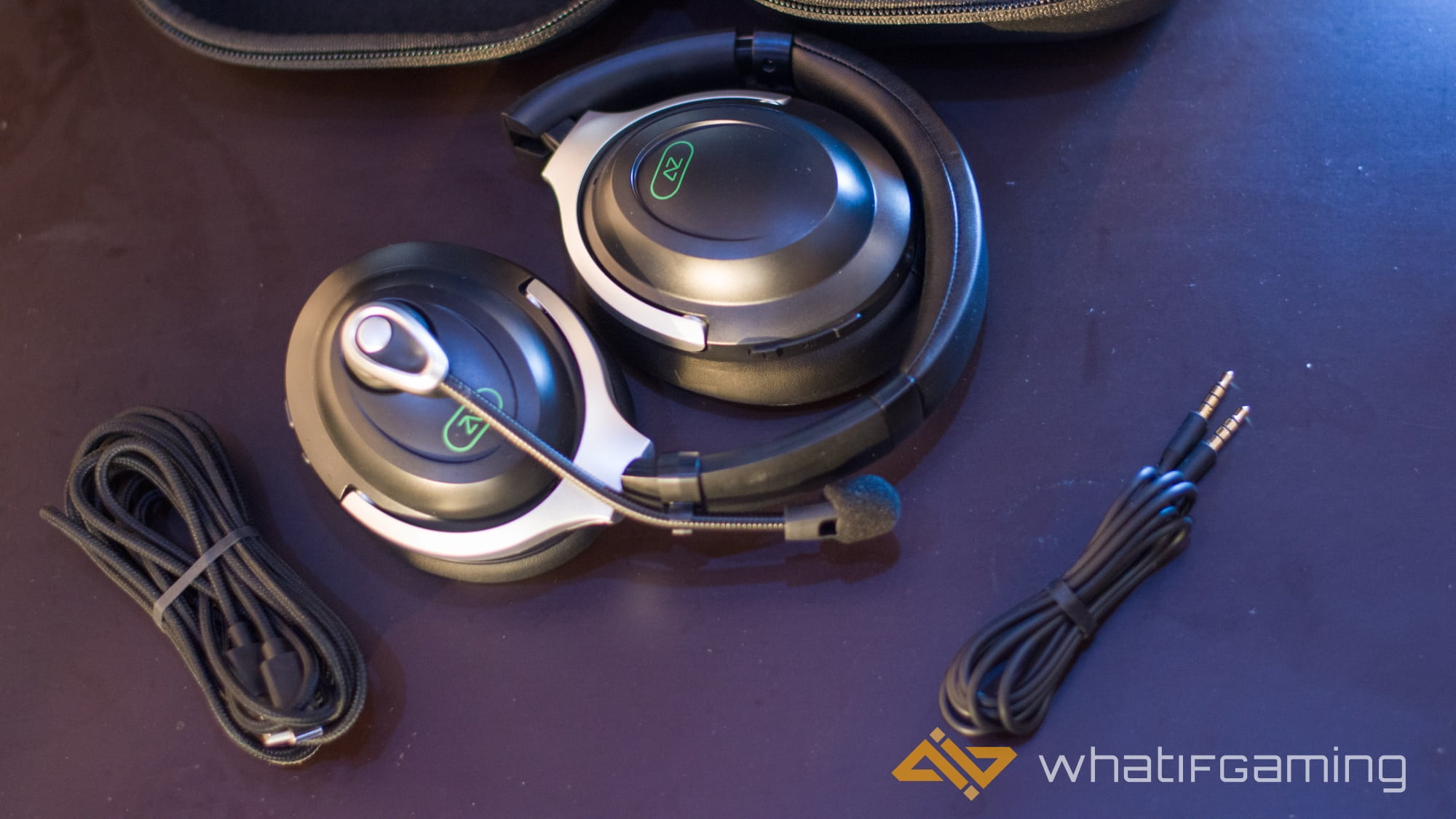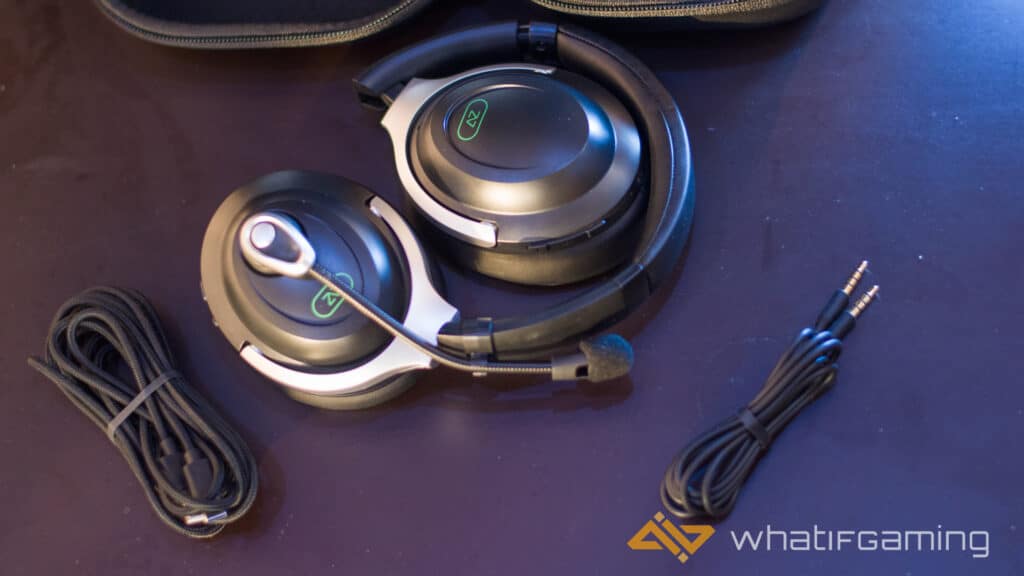 The design of AceZone A-Spire is kept simple. The headset just has black color with some silver accents. Apart from the AceZone green logo, there is no other color to be found here. The matte black finish of the ear cups contrasts well with the silver accents on the hinges and the microphone base.
The headset doesn't look like a typical gaming headset because it is designed to be a professional audio tool. Personally, I like the muted design philosophy being used here. Gone are the days when I would have RGB lighting on everything, perhaps I'm not the norm but I prefer function over design.
Build Quality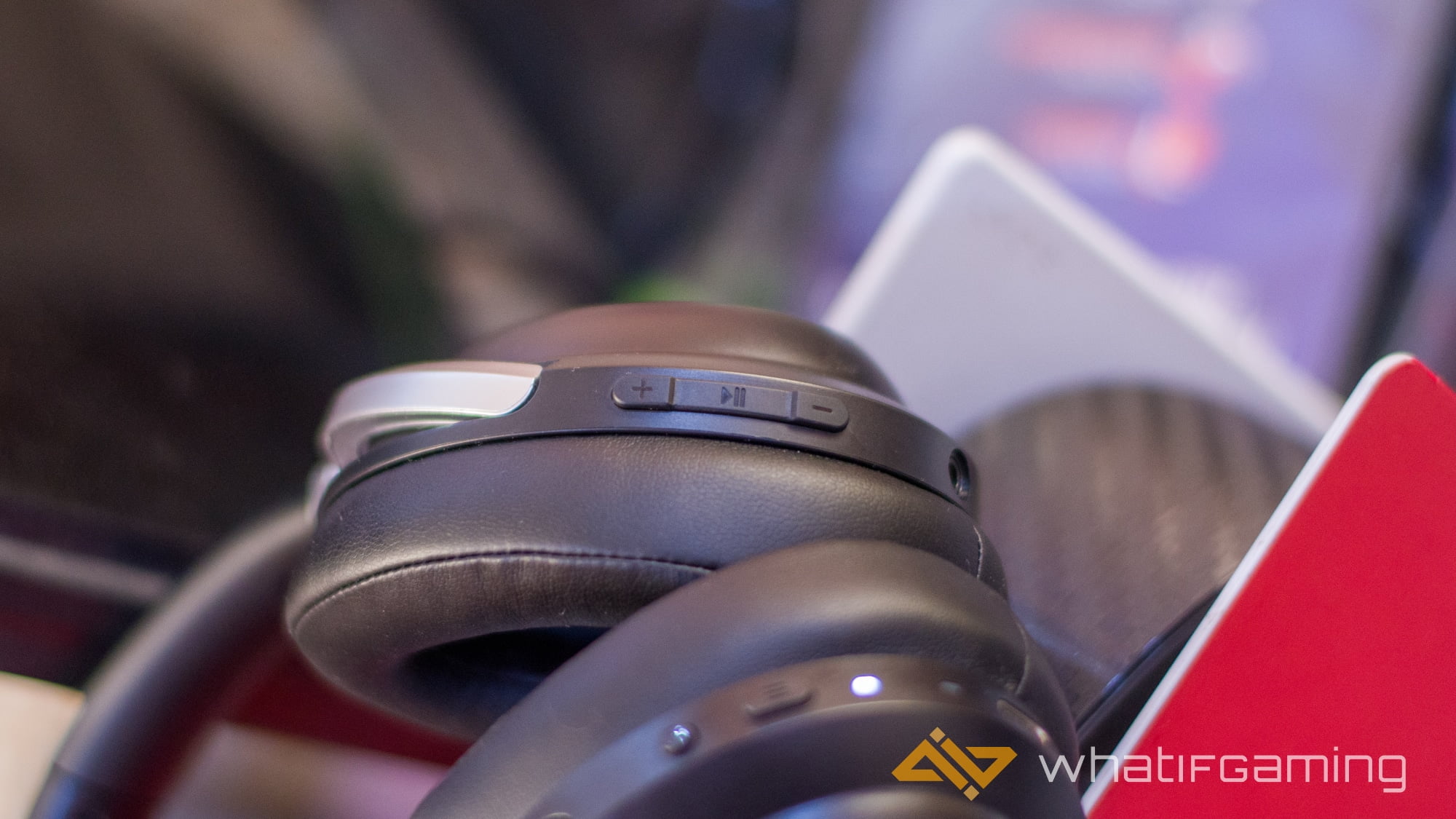 The headset is mostly made out of plastic. Thankfully the plastic is not of the flimsy kind and feels sturdy. The only metal I could find was inside the headband which too is a thin strip further supported by plastic under it. The flexible microphone arm is also made out of metal.
I understand why the company chose plastic over an all-metal build. Plastic is lighter and pretty sturdy to withstand years of wear and tear. In my opinion, a lighter headset will always be better for gaming, especially if you're looking to game for a couple of hours. However, I would've loved to see more metal, at least on the hinges that connect the headband and the ear cups.
Ear Pad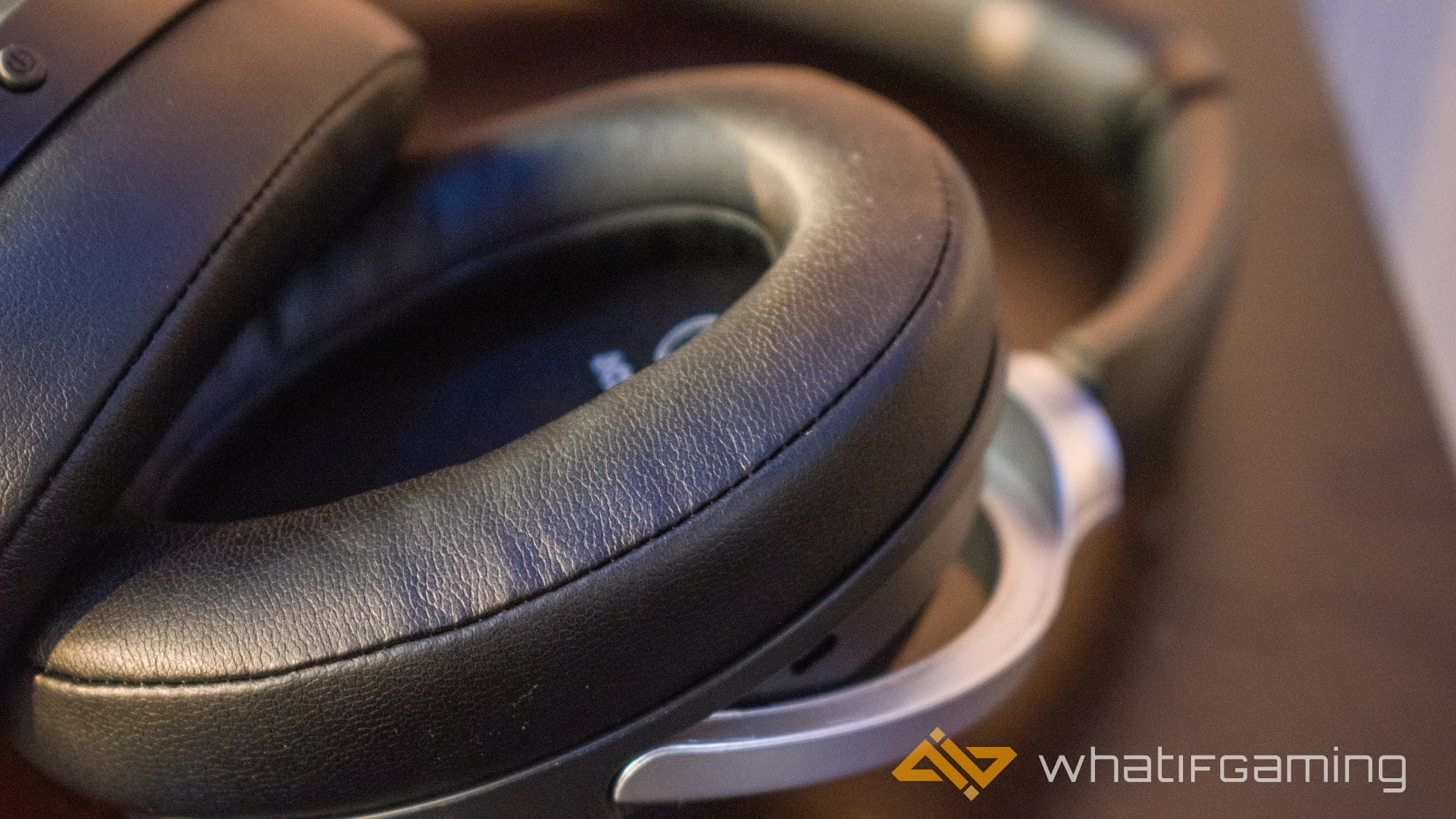 One of the best things about the AceZone A-Spire is the soft ear pads. They are especially 3D shaped in order to create a better seal around the jaw area. They are extremely comfortable, even during long gaming sessions. However, if you have larger ears like me, it will help if you carefully position the ear cups around them. This will eliminate any sort of stress the ear cups can put on your ears.
The only downside is that they are made out of faux/vegan leather. This wouldn't be much of an issue if they were replaceable. Unfortunately, AceZone doesn't provide any replacements, so if you damage the ear cups, you're out of luck. I also wasn't able to find any good replacement ear pads on AliExpress, so I recommend using the ear pads with care.
Hinges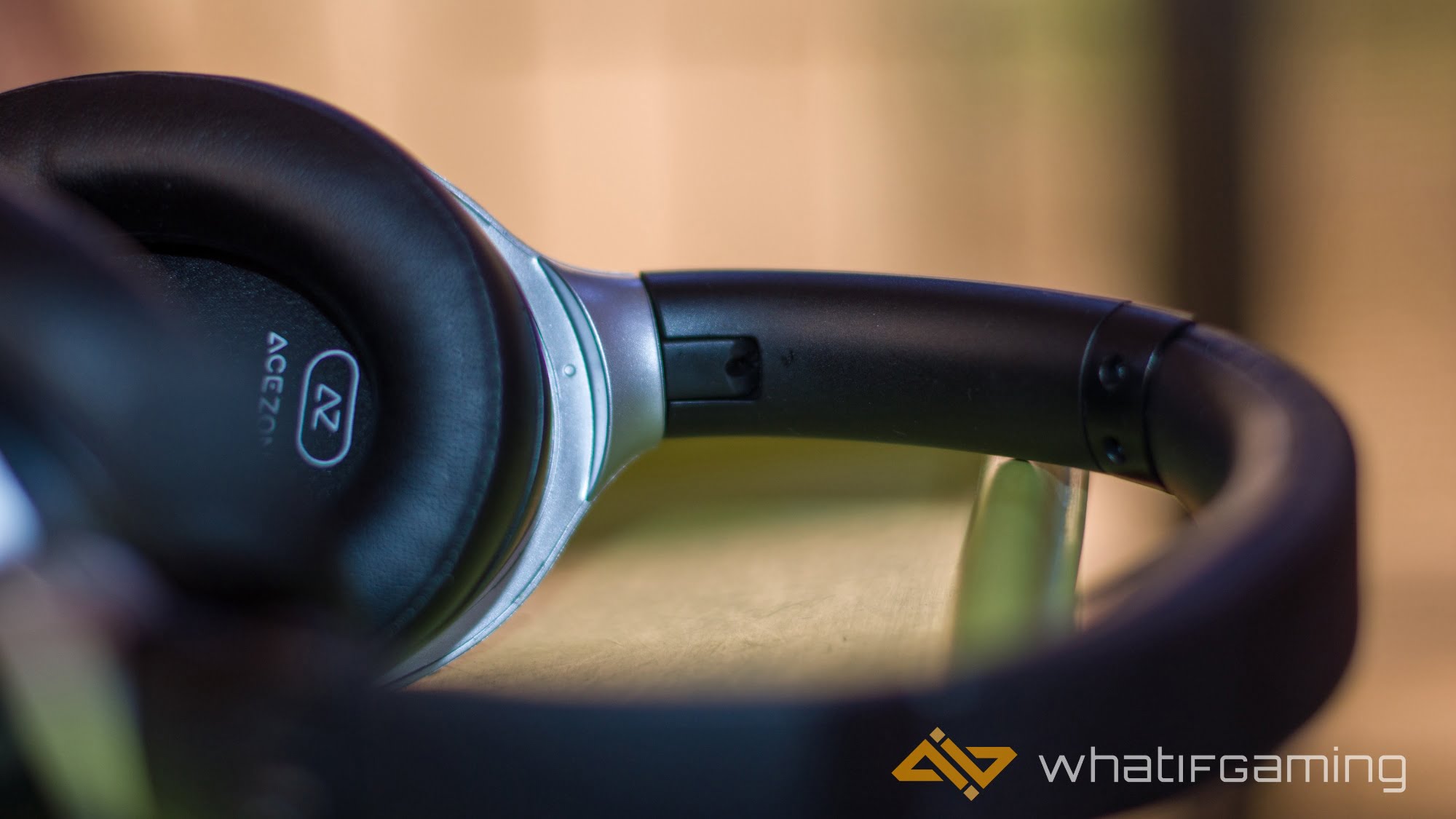 The AceZone A-Spire has hinges so the ear cup can fold for easy transportation. It's a pretty neat way of storing the headset without damaging it. The right ear cup cannot only tilt but also swivel inwards. The hinges are made out of a thin metal plate surrounded by plastic so I'm not sure how sturdy they will be after years of usage.
Headband Adjustment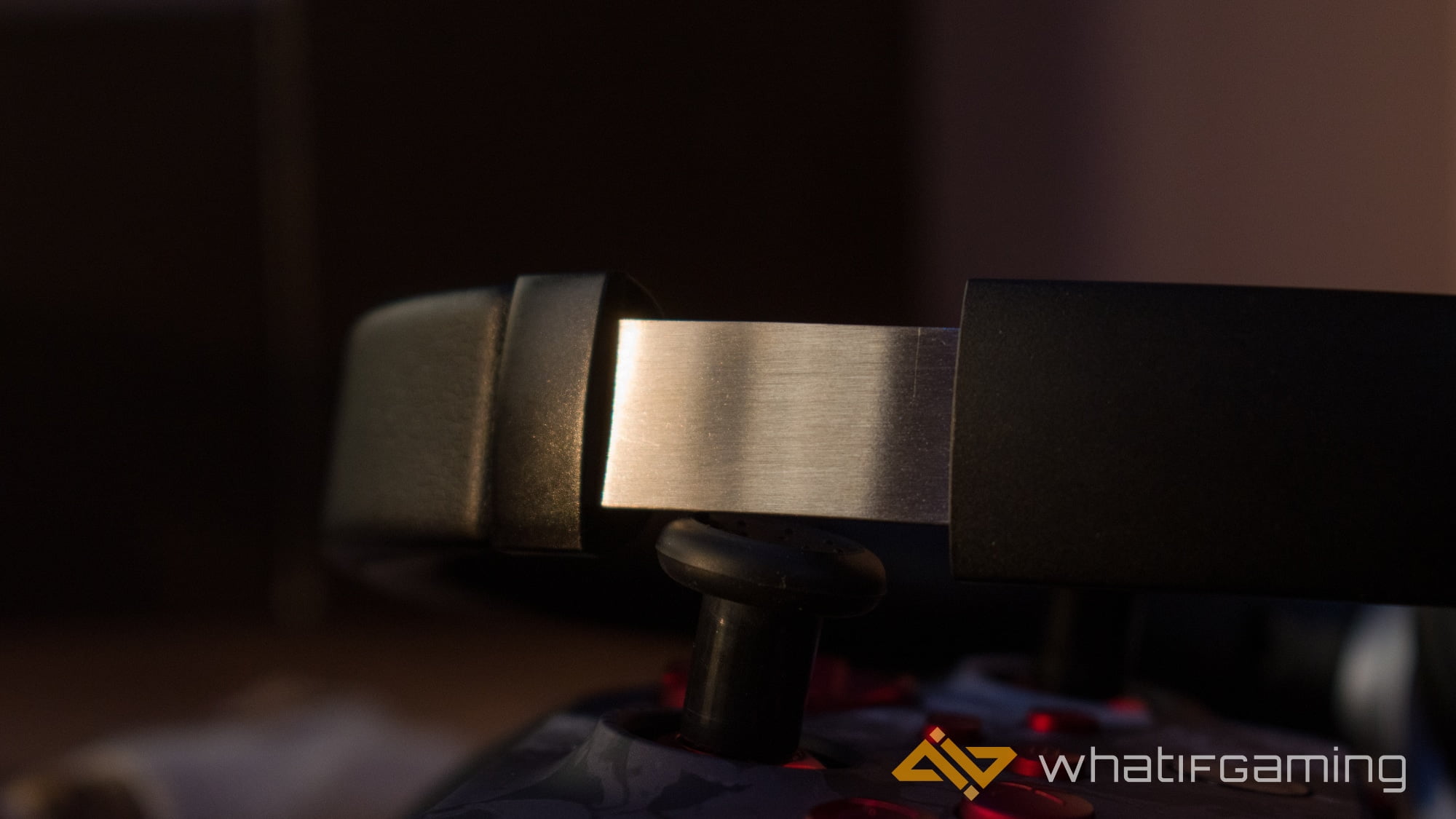 The headband can be adjusted to accommodate any size. Even if you have bushy and curly hair, there is ample room to adjust the headset where it's comfortable. The adjustment is done via small increments, it's not as smooth as the Apple headset. It is sturdy and remains exactly where you set it. You can pull down the ear cups for around an inch on each side.
Microphone Adjustment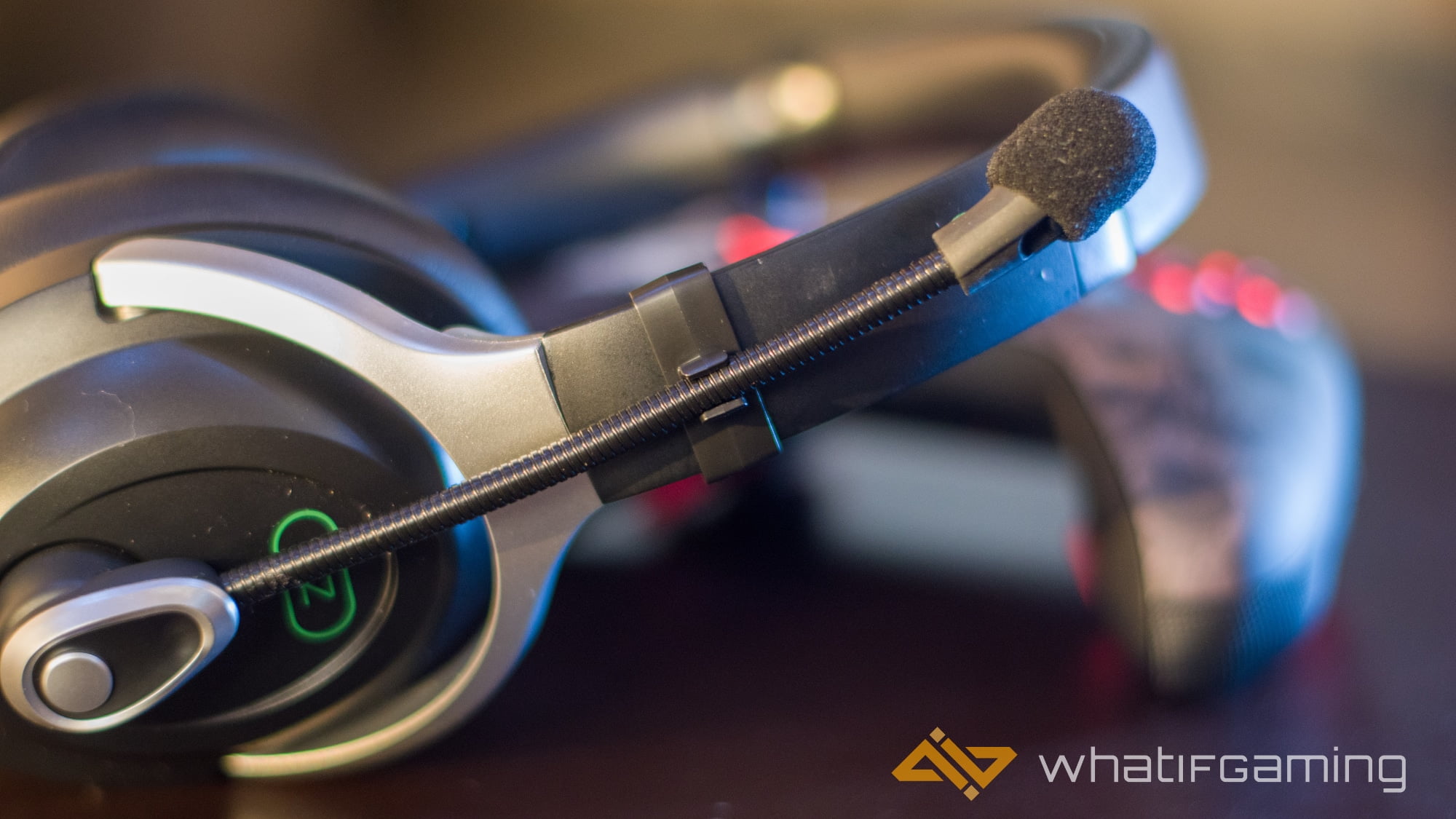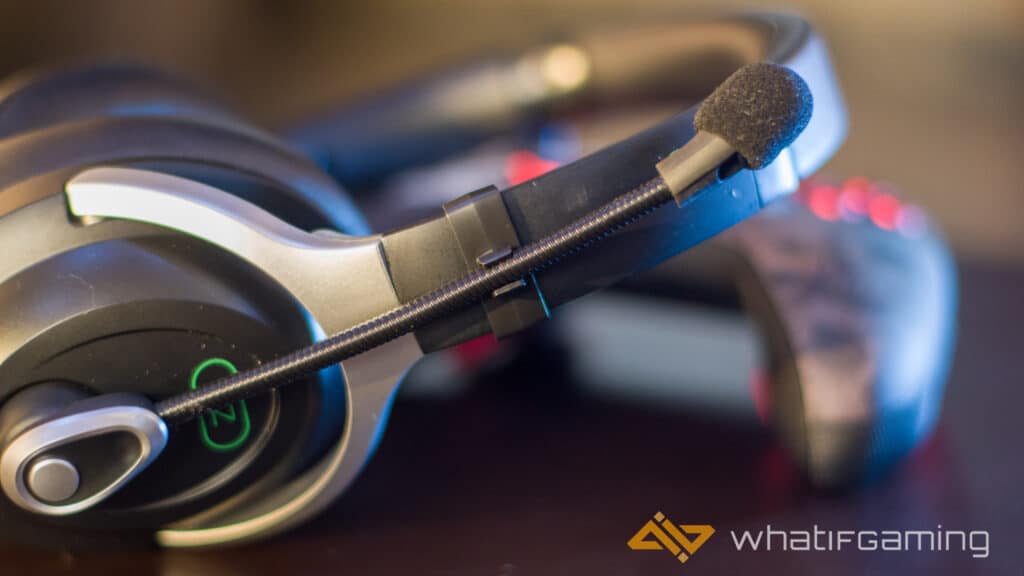 The AceZone A-Spire features a flexible microphone stem. It can be molded into any shape you want and easily be reversed for storage. It is also a critical element because you'll need to place the microphone one or two fingers away from your mouth for optimal operation. I'll have more details on how well it works in the performance section.
Buttons and Controls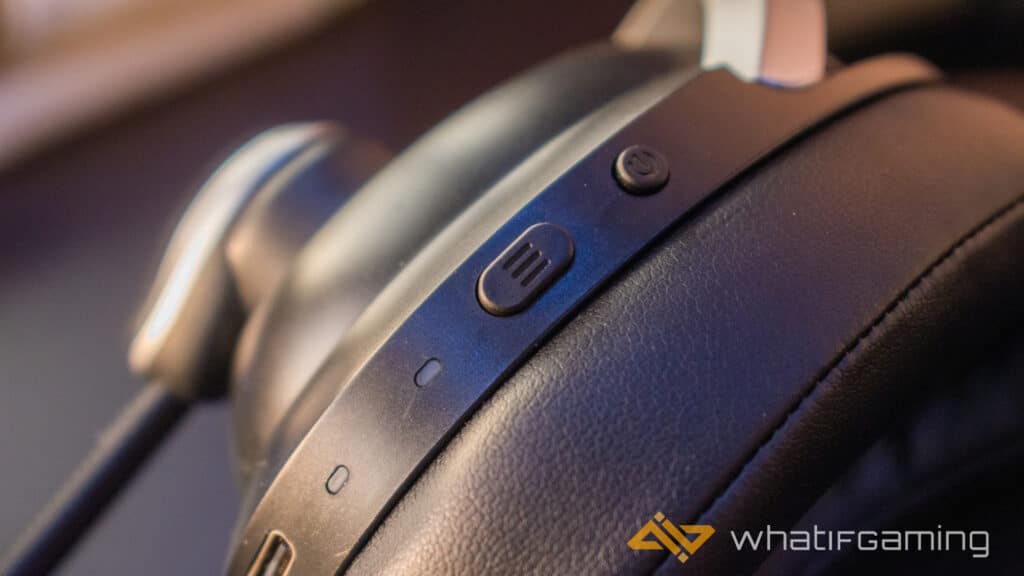 The right ear cup has volume controls and the play/button. On the left side, you'll find the on/off button, the mode button, and the LED notification/indication lights. The controls are also kept fairly simple with functions mapped to a single tap or long presses. The physical buttons are clicky and responsive and I had absolutely no trouble finding them even during a heated online match.
AceZone A-Spire Headset Review – Gaming Features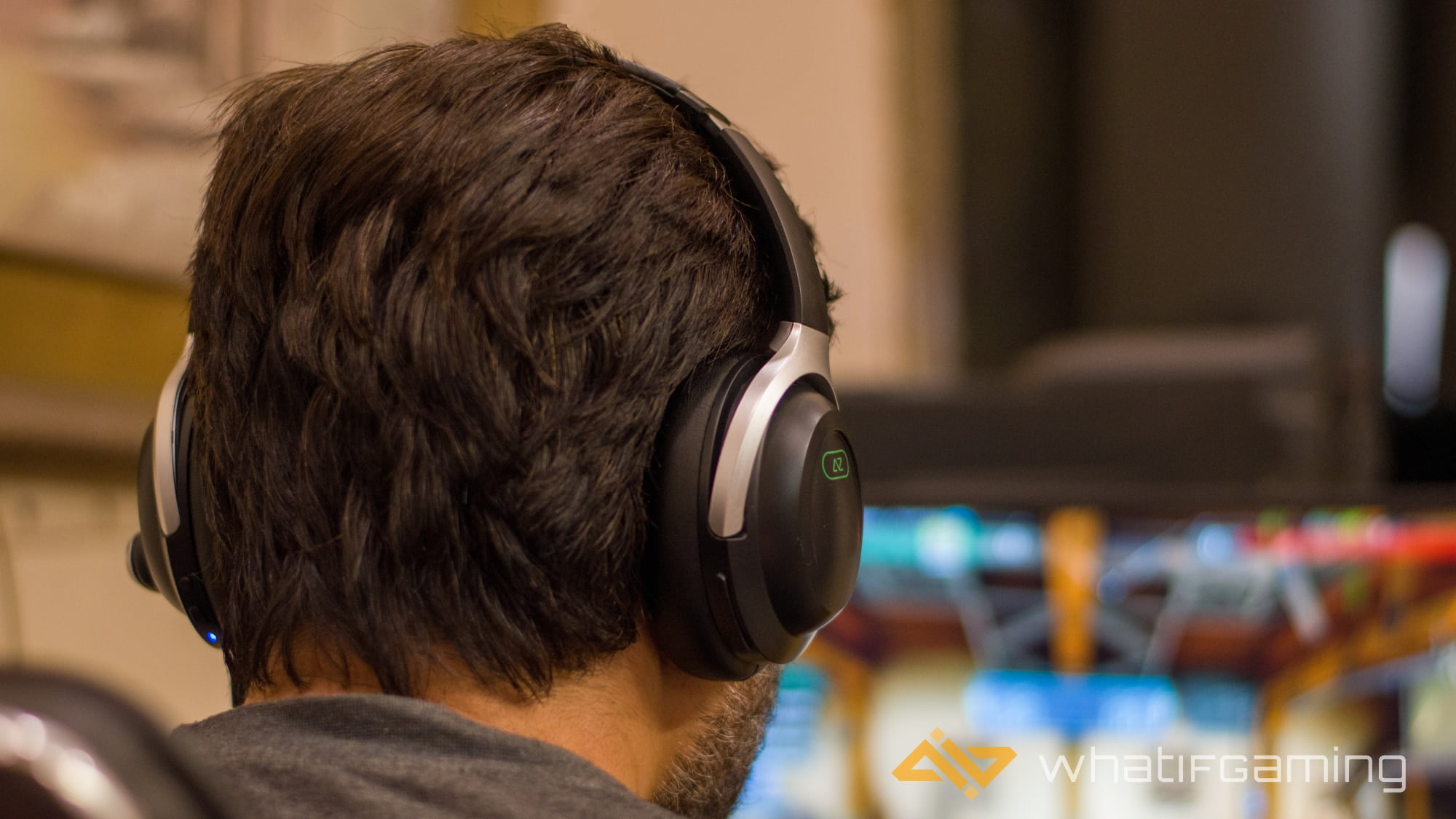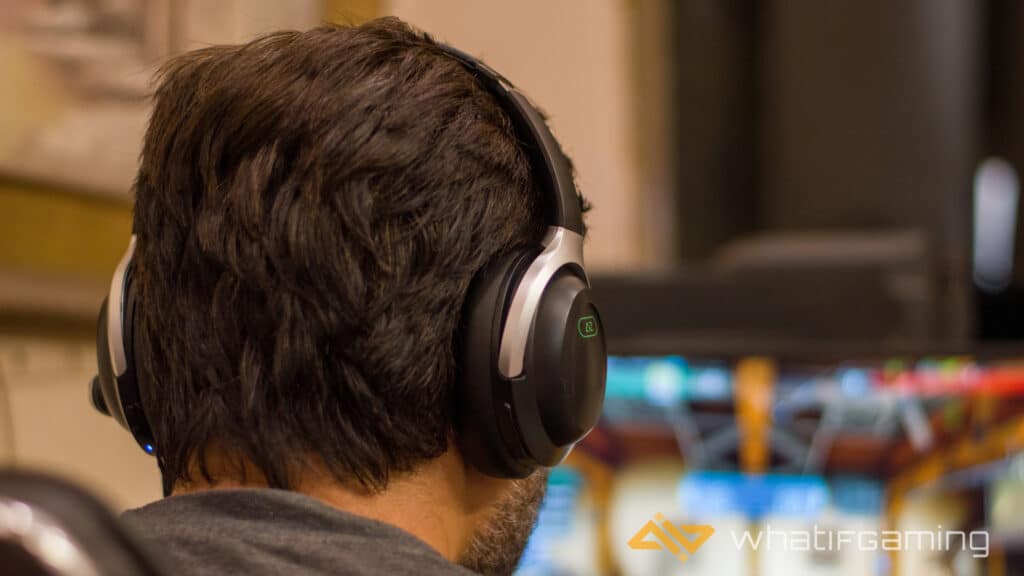 The AceZone A-Spire is a dedicated e-sports headset that is specially made for players who want to win. There are a couple of gaming-centric features which differentiate this headset from others in the market. Using the AceZone A-Spire instead of a normal headset gives you a significant advantage in online shooters.
Will it make you a pro player overnight? No of course it won't. However, it will give you a clearer sense of what's happening around you even if you don't see your enemies.
Active Noise Canceling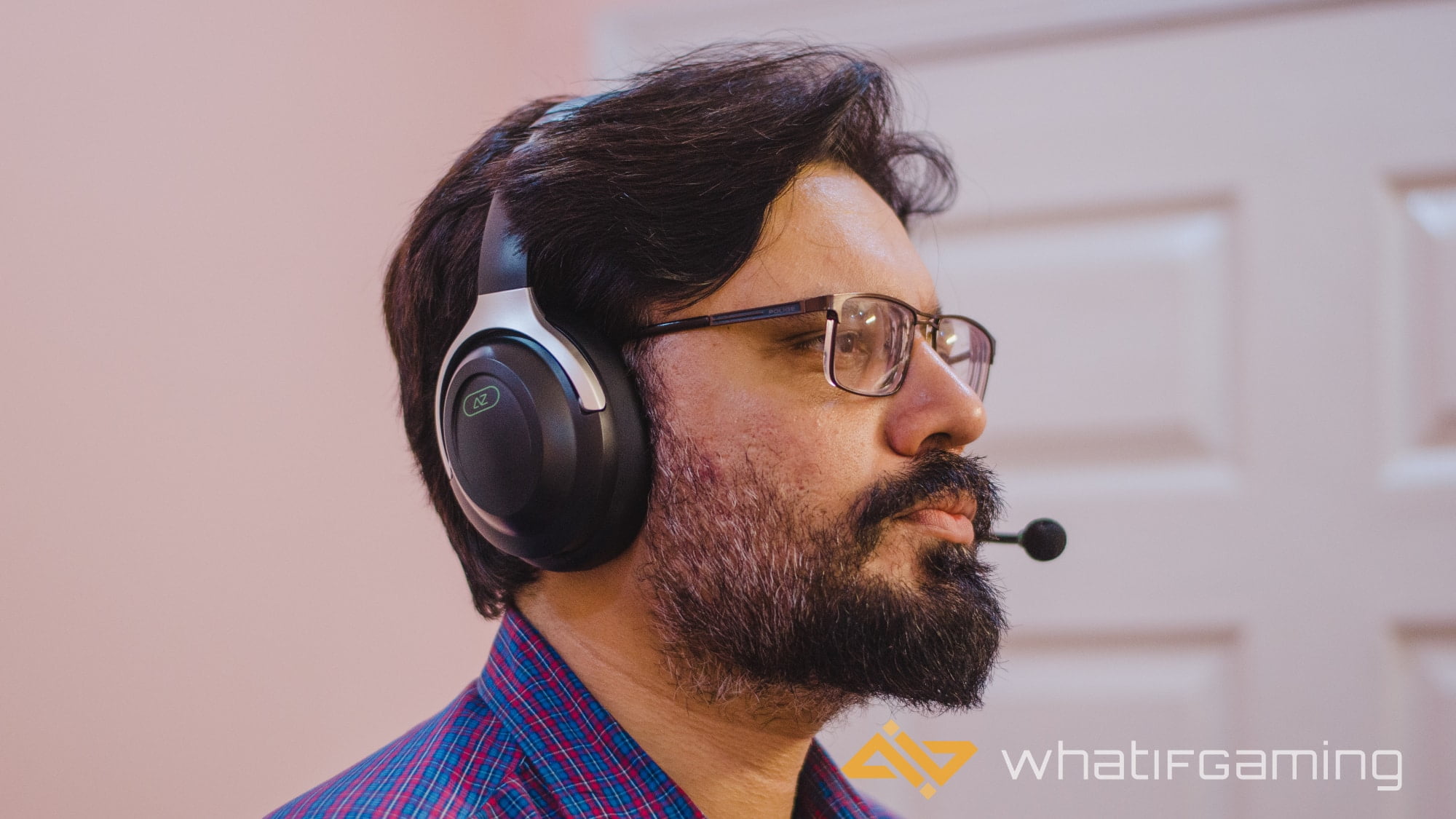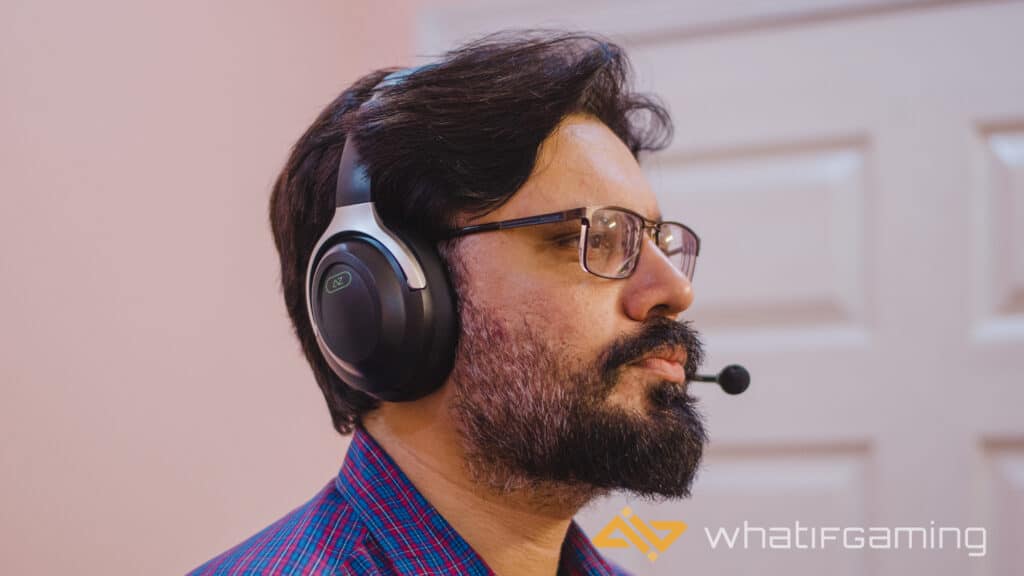 The AceZone A-Spire review won't be complete without discussing the excellent active noise-canceling features. The company has dedicated resources to making a great active noise-canceling headset for pros. The ANC wasn't able to cancel out the sharp daily commute sounds (horns etc) but reduced the bus rumble to a low constant whisper.
My fairly loud ceiling fan was reduced to a mild hum. It completely eliminated the sounds of a busy Internet café. So if you're playing a shooter in a crowded gaming café or even on a stage with fans roaring in the background, you'll be able to hear the game easily.
Personally, I won't be wearing this on the train or the bus, the aesthetics of the AceZone A-Spire restricts it somewhat to professional gaming. Active noise canceling is dedicated to eliminating background sounds, especially crowd noises. It can be great to have a meeting at a coffee shop, as it will completely eliminate background voices.
You can also wear it on an airplane or train if you want, the ANC works well but it's not perfect. The A-Spire is designed to perform perfectly during gaming.
Passive Noise Canceling
The specially designed 3D ear pads hug your face comfortably. This also makes a passive seal around your ear, eliminating most of the sounds. Turn on the transparency mode and you can clearly hear how much noise the passive noise canceling is stopping.
Even when I am wearing my eyeglasses, the passive noise canceling works thanks to the soft ear pads. Of course, it will work better if you either don't wear your spectacles or have perfect eyesight (wear lenses).
Audio Adjustments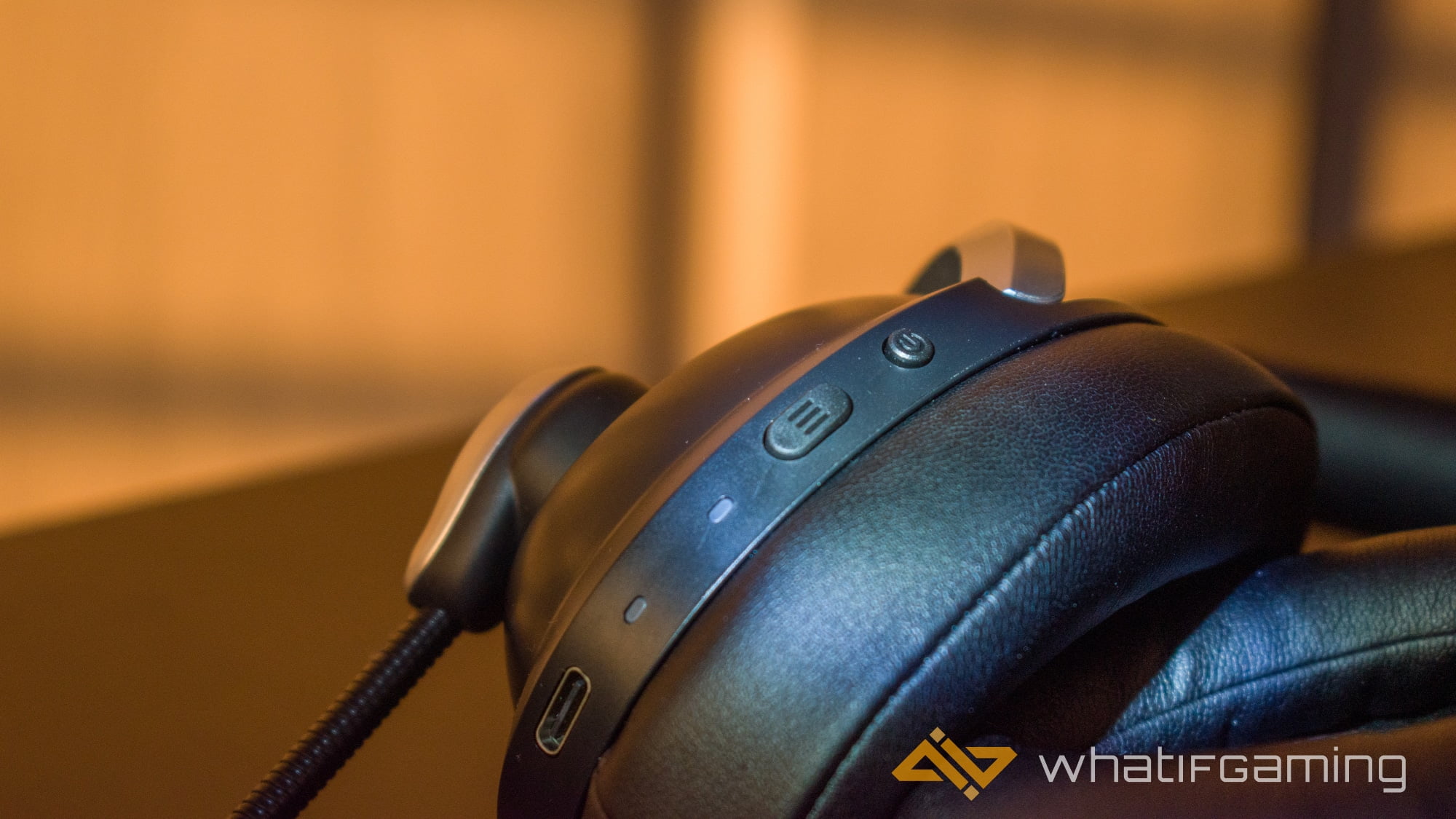 There is some audio wizardry going on with the AceZone A-Spire. The headset actively turns down unnecessary sound information at the same time highlights what's important. For example, in CS: GO the sound of grenades going off is toned down while the sound of footsteps is highlighted.
You don't need to do anything else as everything is done by the headset automatically. This gives a significant advantage to a casual gamer like me, but would definitely have huge implications when being used by a pro.
If you're having trouble hearing footsteps in games like Valorant and CS: GO, I highly recommend trying this headset. Check out the best headset for Valorant too. Their audio adjustments even work when using an AUX cable for console gaming. Tired of getting backstabbed in Call of Duty? check this headset out. The A-Spire will inform you if someone is sneaking around.
AceZone A-Spire Headset Review – Sound Quality
The A-Spire sounds great in games. Apart from the bass, everything else is of top quality. The sound profile is kept flatter, especially when you compare it with other music-centric headsets in the same price range.
This works in favor of AceZone A-Spire because professionals like the flatter sound profile. This means the audio isn't processed into sounding punchier and remains as close to the original audio as possible.
The headset also uses a custom driver measuring 40 mm rather than the 50 mm found in other headsets. The company also employs a custom algorithm as well as sound dampening to produce excellent sound during gameplay sessions.
Overall, the AceZone A-Spire has superb sound, especially in video games. It far surpasses the PlayStation and Xbox headsets when it comes to competitive gaming. It is also on par, if not better than offerings from leading competitors.
Microphone Quality
The microphone is also a standout feature. Many headsets especially gaming ones, ignore the microphone and as a result, have subpar sound recording. While the AceZone A-Spire doesn't have an impressive sound, it does a great job doing voice chat. My teammates had no trouble hearing me during online matches.
The headset features three different microphones housed inside one casing so the noise cancellation is pretty good. The microphone is able to turn down any sound that isn't your voice. So even if you are in a crowded environment, your teammates will only hear you talk. Effective communication with your team is critical in competitive gaming and AceZone knows that.
Here's how the microphone sounds in a fairly closed-off and silent environment:
Here's how the microphone sounds in a room with a fast ceiling fan, loud music, a TV in the background, and people carrying on a conversation:
Music Experience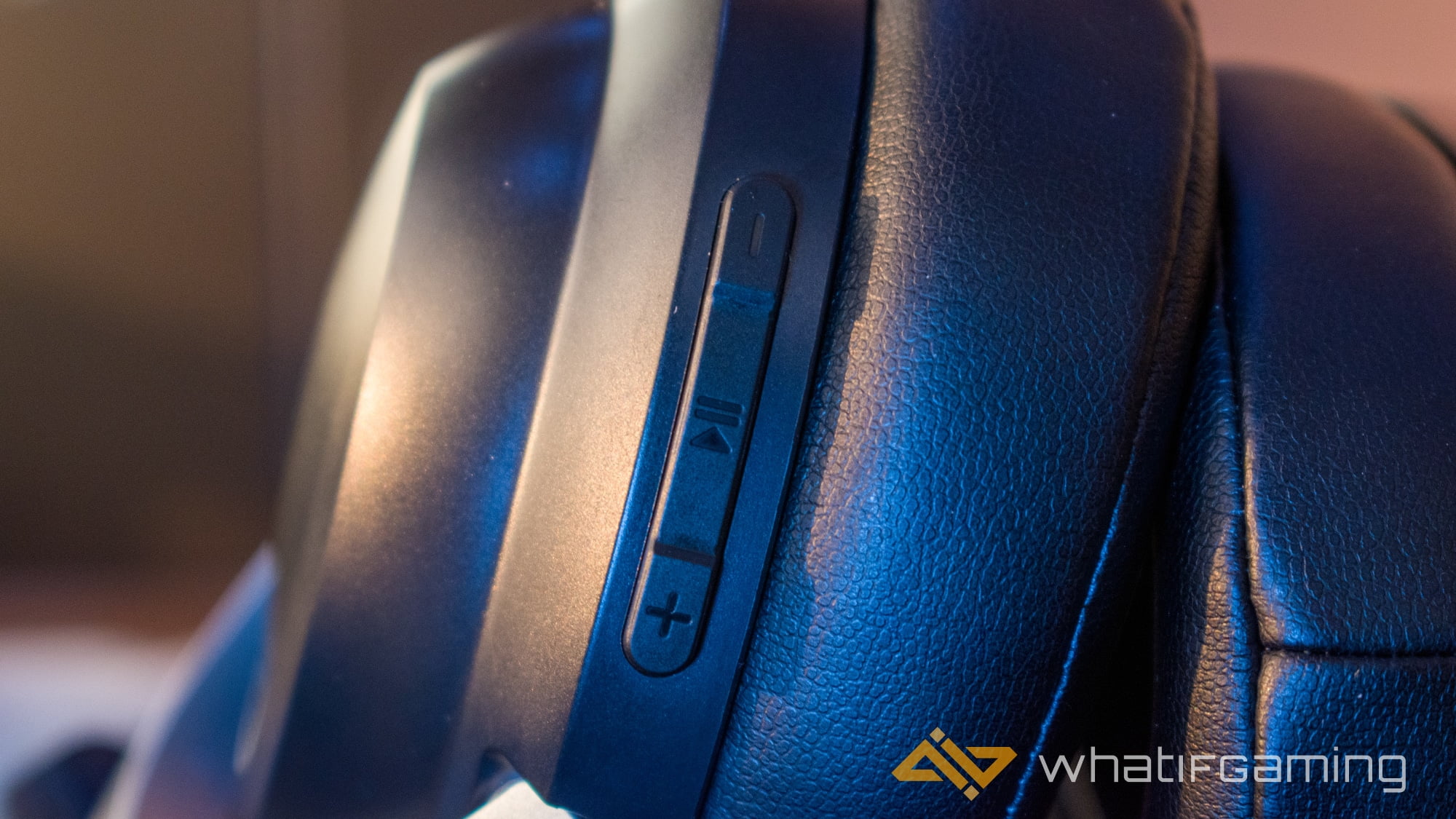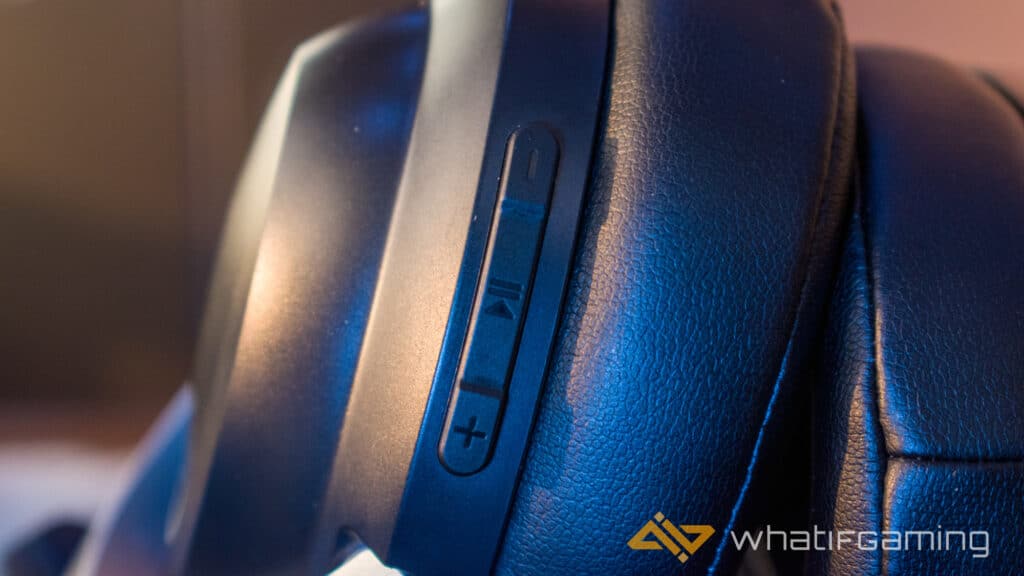 Surprisingly, there is also a dedicated music mode that can be toggled on by long pressing the mode button. Listening to music on the A-Spire is not a bad experience despite the headset being geared toward gaming.
I also watched a full movie with the headset on and I had no trouble understanding the dialogue as well as enjoying the action set pieces. The only downside would be the underwhelming bass. It's not bad but it's not as good as other music-focused headsets.
AceZone A-Spire Headset Review – User Experience
I've used the A-Spire for around 40 hours of gaming time, and about 10 hours of media consumption. I also used the microphone for voice dictation and attended several meetings with the headset. I also had a long eight-hour Call of Duty Black Ops Cold War Zombies session. AceZone can easily top the best headsets for Discord too.
Feel and Comfort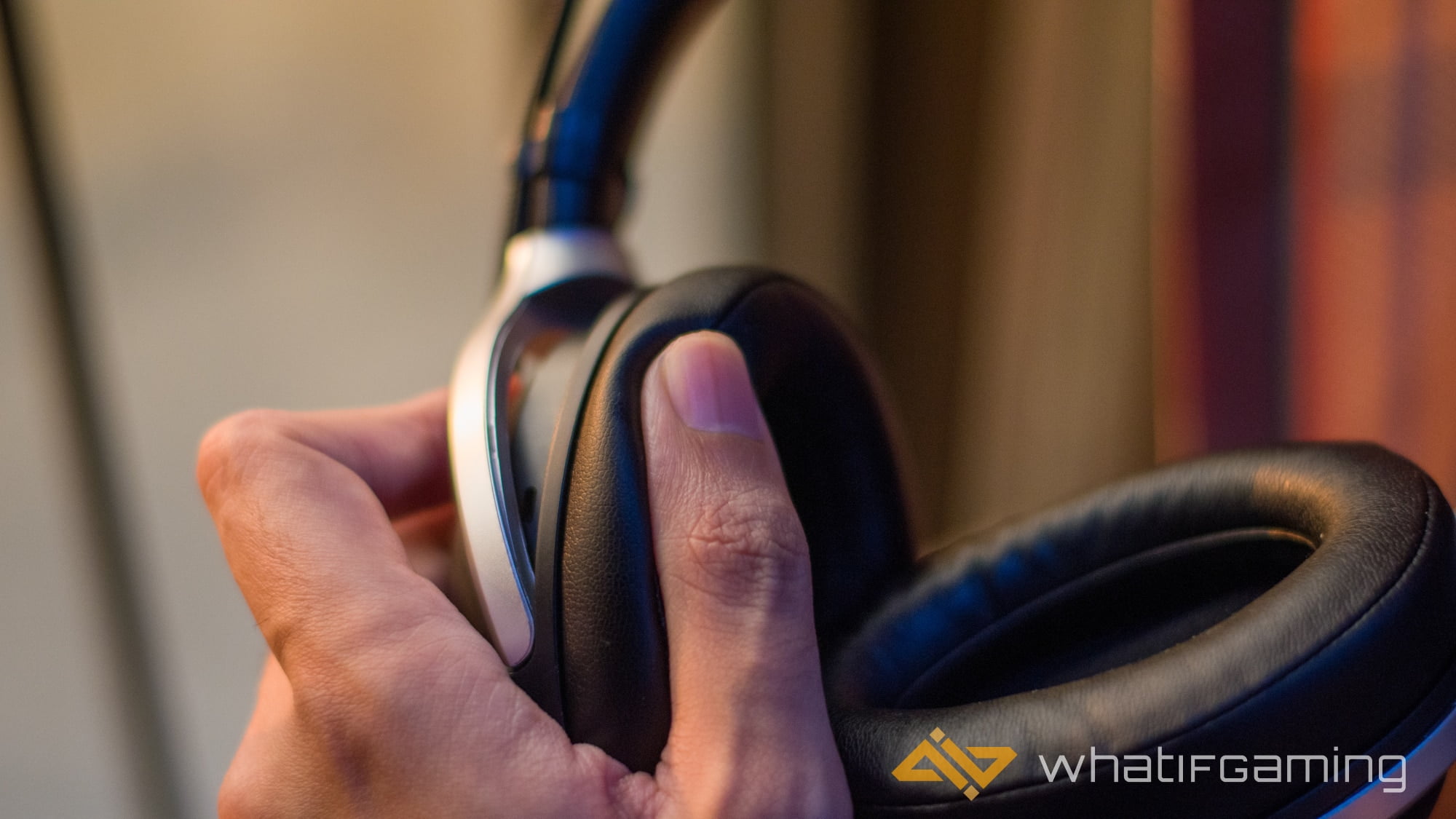 The A-Spire is a lightweight headset that doesn't clamp down on your head. I have fairly big ears and they were accommodated well inside the ear cups. There was no fatigue around the ears as I faced with other headsets. The headband also sits lightly on top of my head and there was no soreness or numbness even after eight hours of playtime.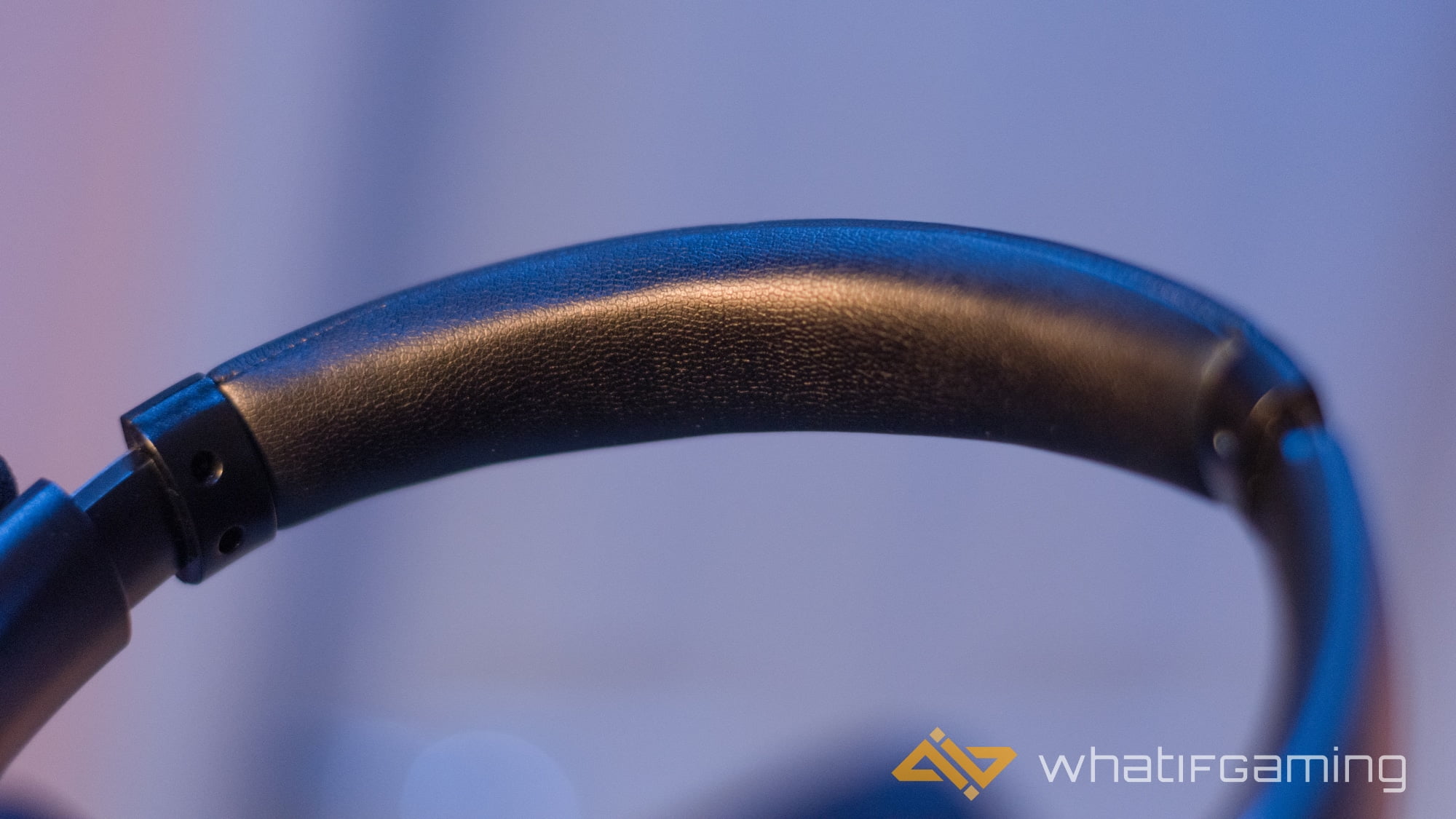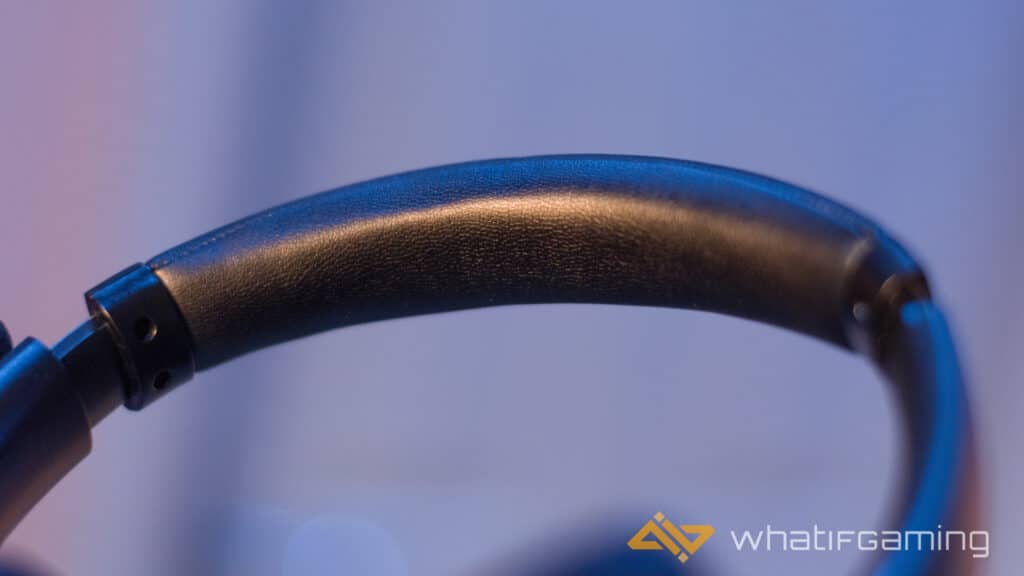 These are closed-back ear cups so there isn't a lot of ventilation. This needs to be done because the passive noise cancellation wouldn't be as impressive with an open back. However, this made my ears sweat leading to a little discomfort. Not a big deal, but if you're playing in a warm environment, you might need to let your ears breathe from time to time.
Connectivity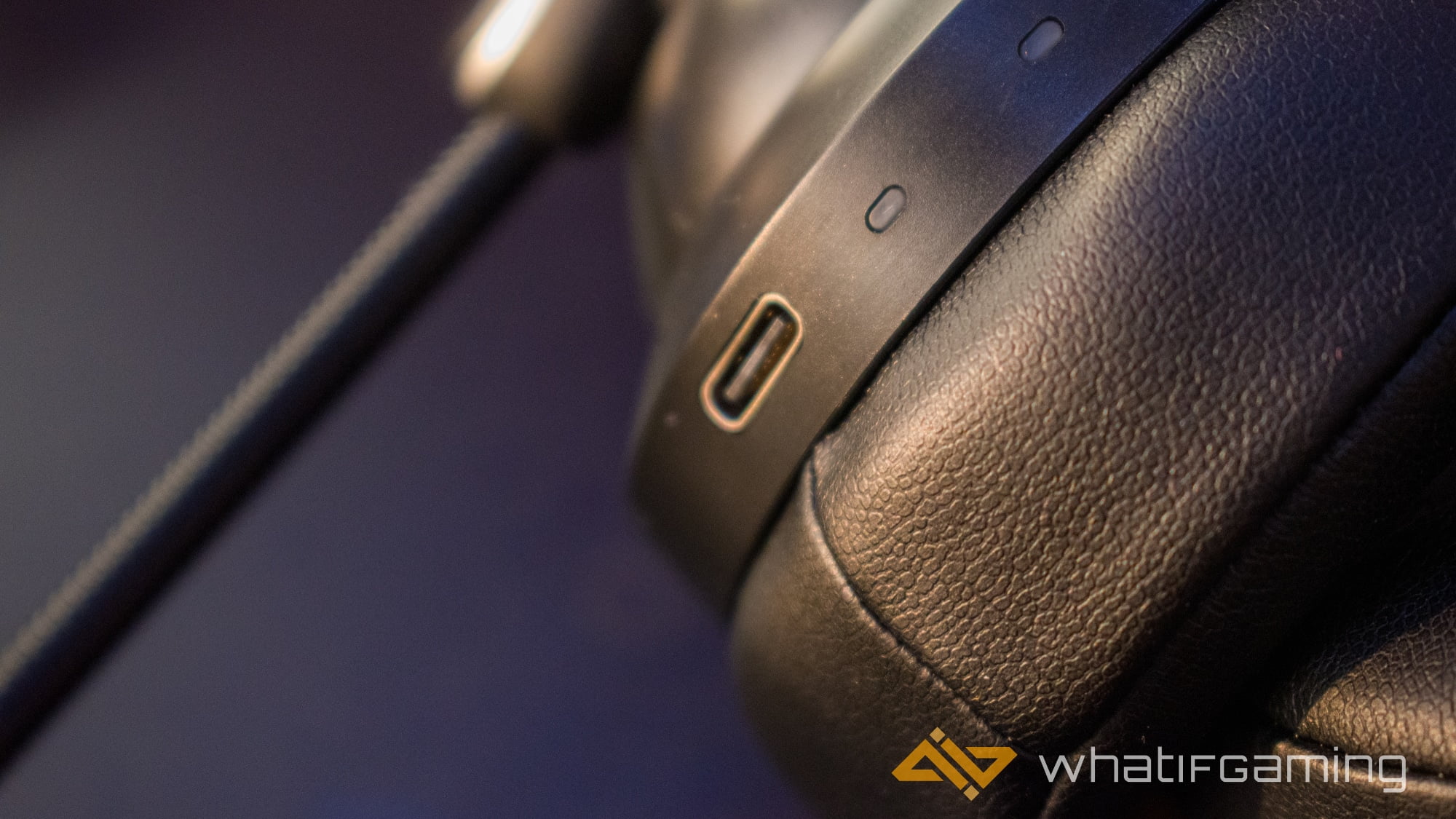 There are a couple of ways you can connect the headset to your devices. However, the company recommends that you use the provided USB Type C cable for gaming sessions. This is the best and fastest connection between the headset and your PC.
AceZone also gives you an AUX cable to connect the headset to your gaming consoles. The headphones work perfectly well when plugged into the PlayStation 5 DualSense as well as the Xbox Series X controller.
There is also a Bluetooth connection that connects the A-Spire to your phone. You can take calls with this connection. The mobile app lets you change the settings and adjust the EQ.
Mobile App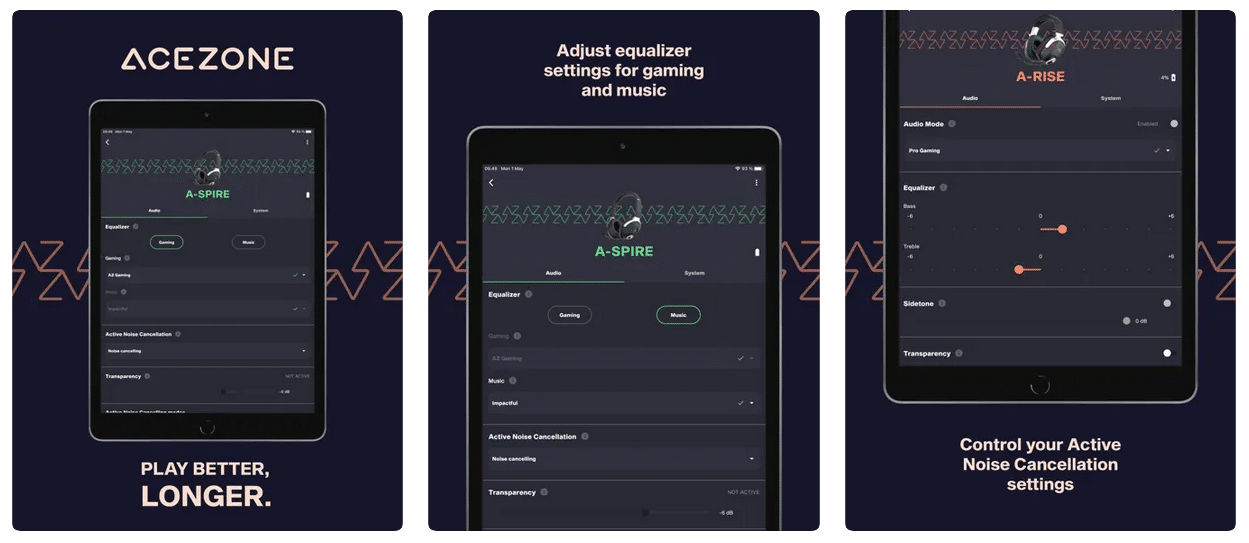 The mobile app is available for iOS. The Android version is coming soon. The app lets you adjust the equalizer for gaming and music. It also has the option to control the active noise cancellation. There is also a transparency adjustment setting in the app. This lets you change the settings without even closing/minimizing your game.
Battery Timings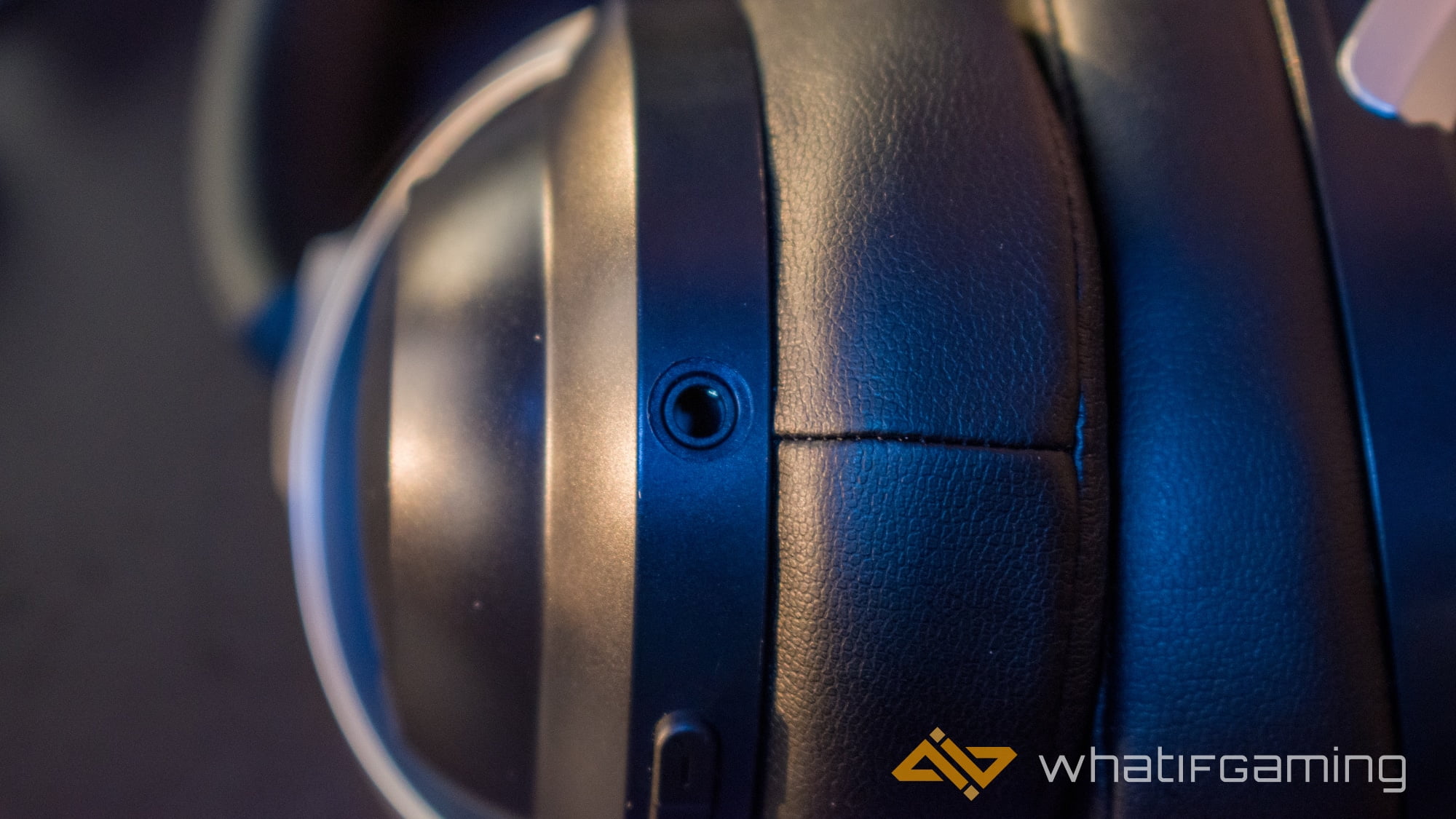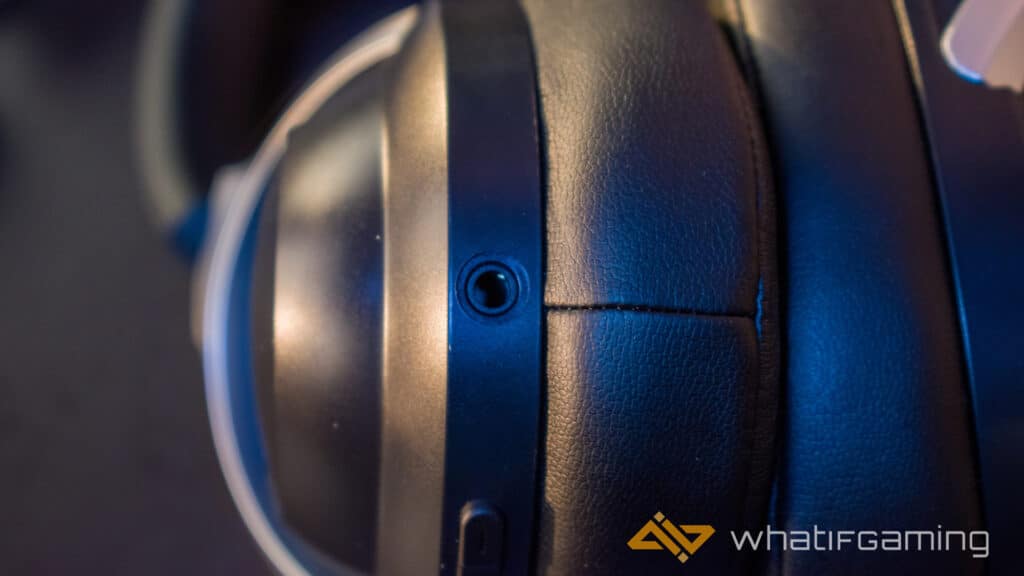 I've used the headset on my PC with the USB cable which charges it simultaneously. However, when using the AUX cable with the Xbox controller, the headset lasted around 18 hours on one charge with ANC turned on. The battery performance is exceptional and can easily last a day without ANC. The 800 mAh battery charges fast too.
Is AceZone A-Spire Headset For You?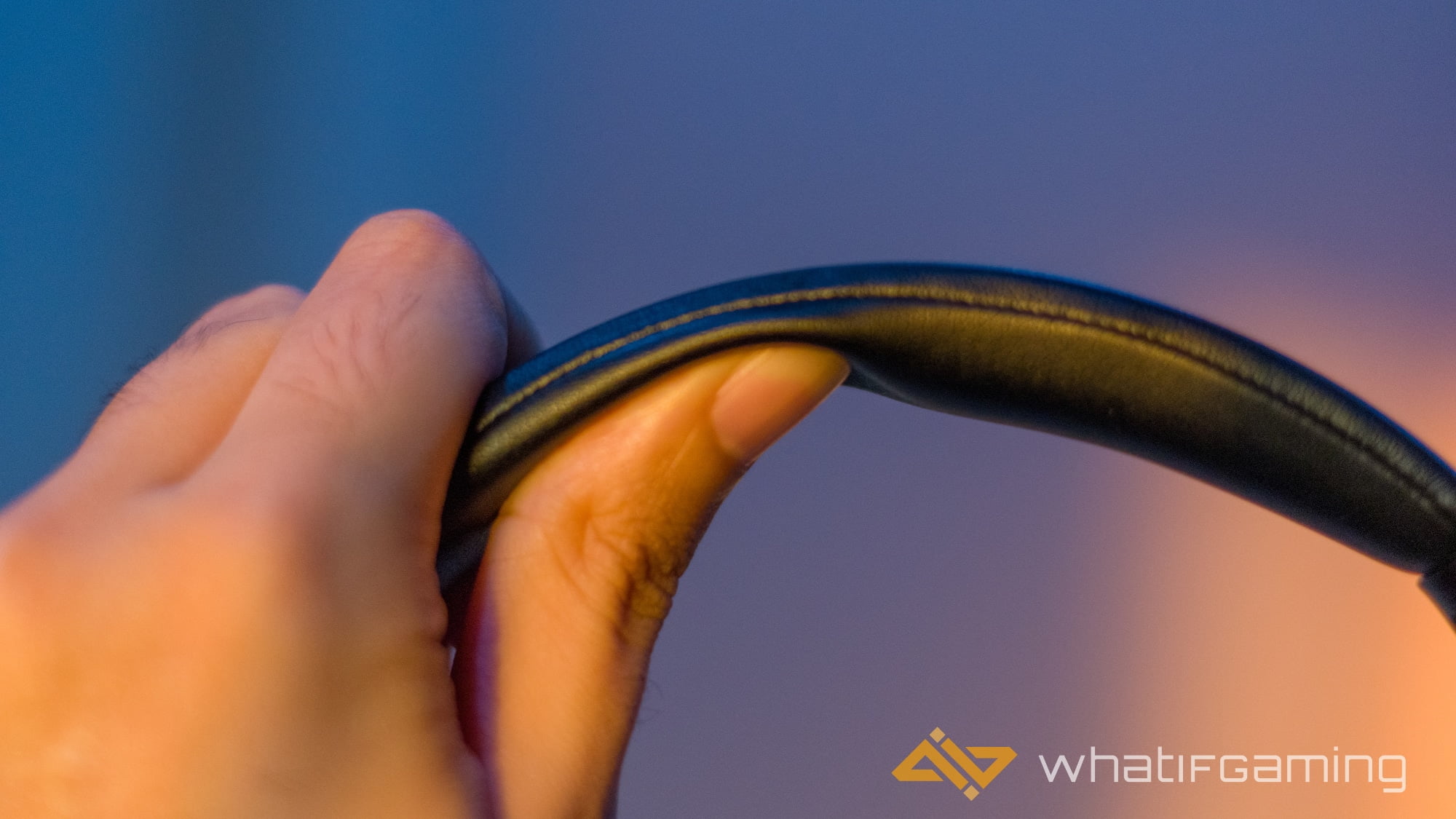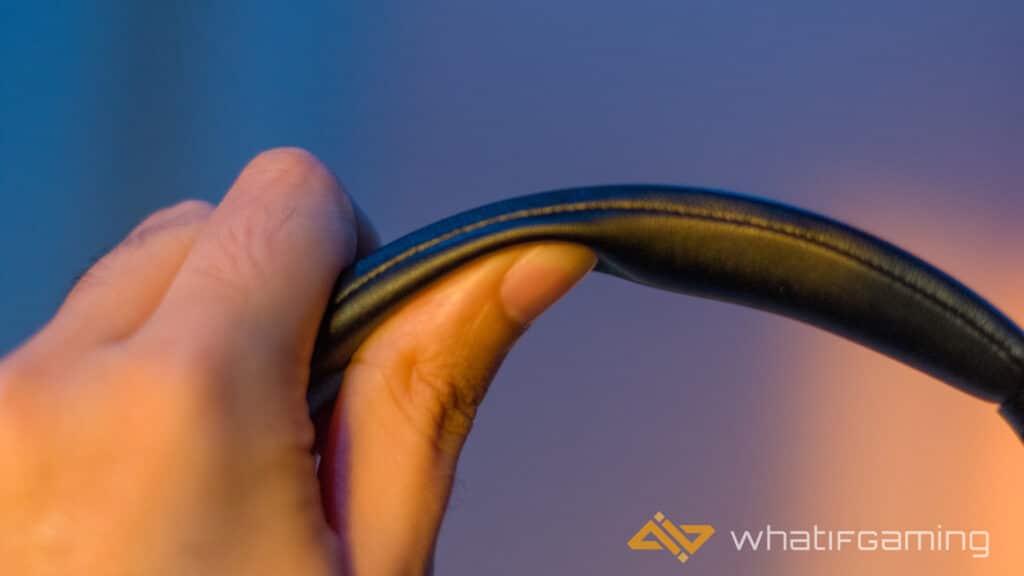 E-sports gamers and professionals are the target audience of the headset. Helpful features that actually help you win are on the headset. This justifies its slightly higher price. AceZone A-Zone is for you if:
Professional e-sports player
Aspiring pros looking to upgrade their equipment
Hardcore gamers that hate backstabbers
It's not for you if you just play casual games, especially non-shooters. The price of entry is higher if you don't play a lot of competitive games. Also, see the best gaming headsets for PUBG.
Conclusion:
The AceZone A-Spire Headset Review shows how it's a complete and impressive headset. From its lightweight design to exceptional in-game sound performance, everything is well-thought and planned. The company has clearly done its homework and designed a headset that provides tangible in-game advantages.