AEW: Fight Forever is the latest professional wrestling sports video game from Yuke's Co. LTD and THQ Nordic. It is the debut video game of the promotion All Elite Wrestling (AEW) – the second-largest wrestling organization in the United States.
Yuke's has a lot of wrestling games under its portfolio. It handled the previous WWE games up until WWE 2K19. Now, can it carry over the success it had with WWE over to the AEW? Or is there something new in AEW: Fight Forever that will encourage WWE fans to make the switch?
That is what we will discover in this full review of AEW: Fight Forever. Let's get started.
AEW: Fight Forever Gameplay
AEW: Fight Forever has several game modes to choose from. They are all based on real-life matches in the AEW. This includes a 1v1, 2v2 tag-team, 3v3, 4v4, Casino Battle Royale, Ladder Match, and Exploding Barbed Wire Death Match. There is a mini-game section too if you want to take a break from wrestling.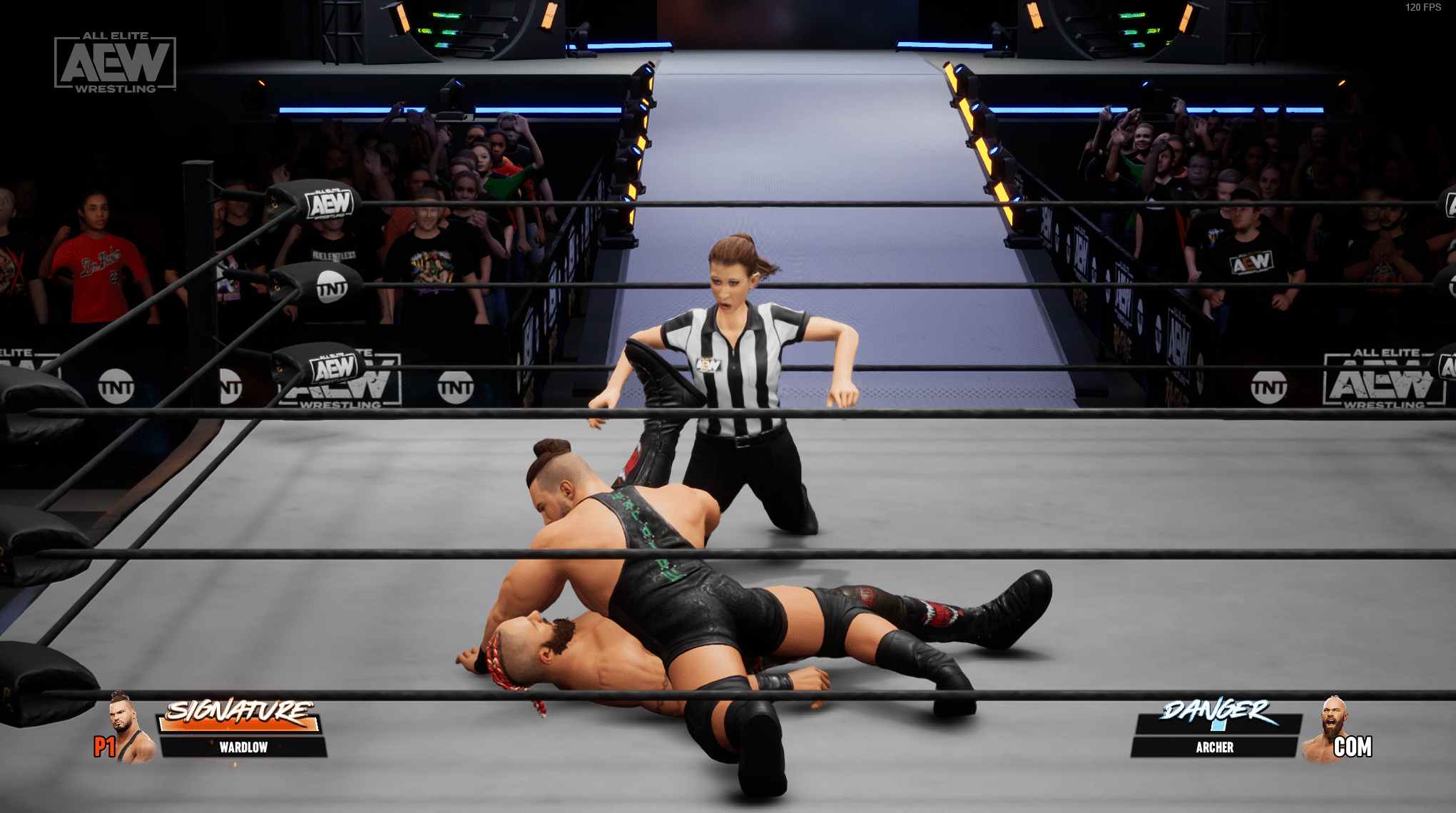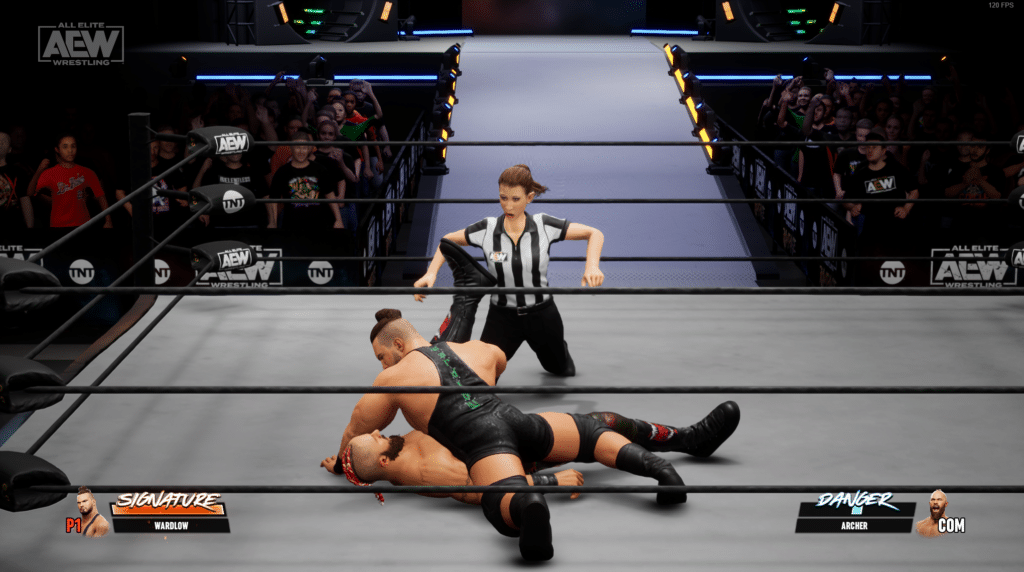 The gameplay mechanics are easy to understand, and it's very easy to pick up. There is a tutorial before you take your first match, and it does a great job of bringing you up to speed. I highly suggest using a controller on this game since the keyboard controls are a little lackluster.
That said, the gameplay is reminiscent of classic arcade wrestling games like WWE No Mercy. It aims to take a step back from realism and offer a fun and enjoyable experience for players.
It is a little bit brutal if blood is activated and close-up shots might turn off some. But for me, who grew up with Mortal Kombat, I love it.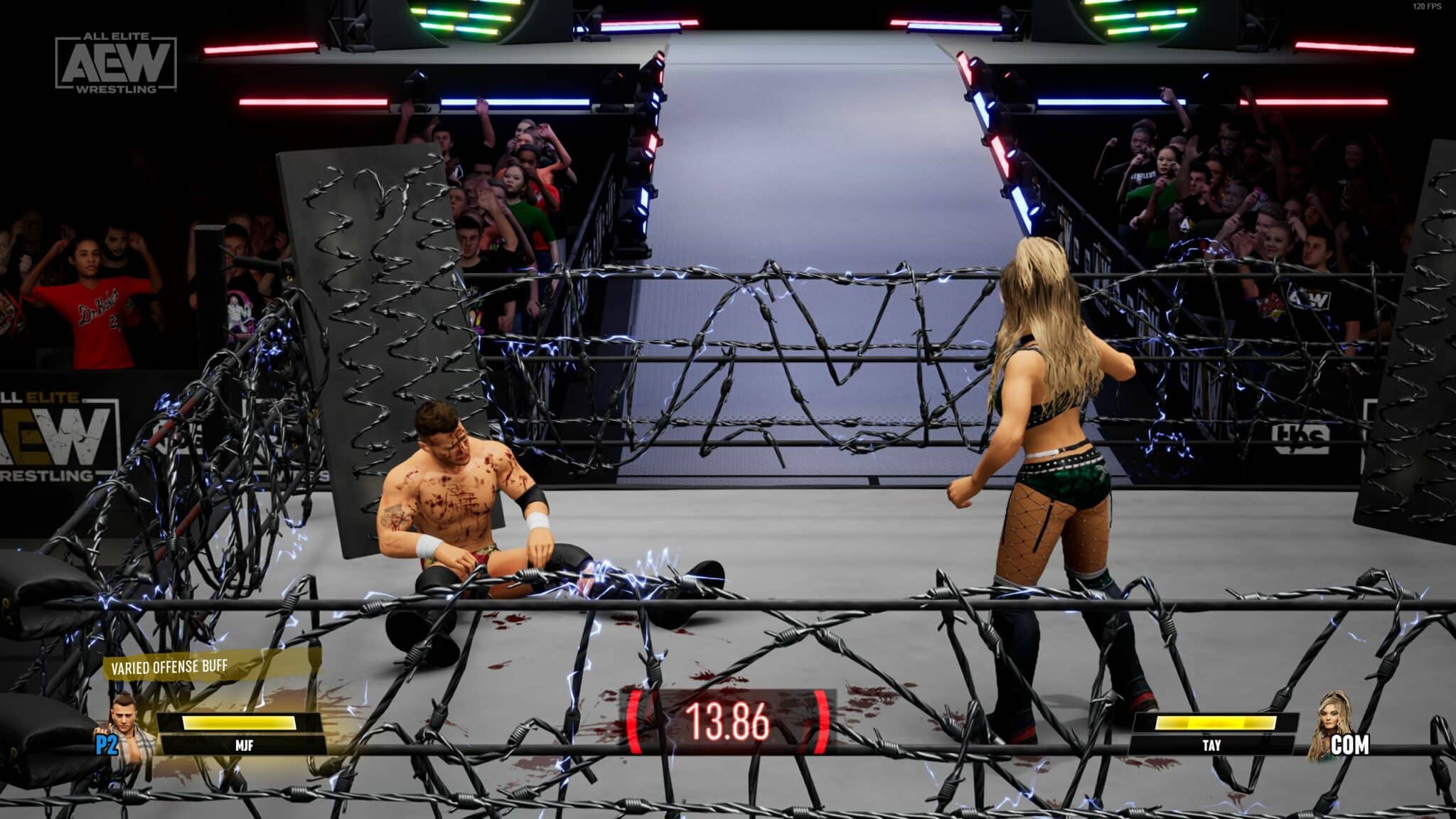 There are no chain combos here like the other fighting games that I am used to. The approach here is more tactical since there is always a window for counterplay. One misstep and you are pinned to the ground.
Fighting opponents is a game of punches, slaps, spears, stomps, and grappling maneuvers. There is also a bar that dictates whether you can use your special move. But beyond that, it's all about timing when to do a move. Spamming buttons won't do a thing here.
You use objects such as ladders, steel chairs, and bats to hit enemies. I remember getting excited when I was younger whenever wrestlers would grab a steel chair and hit their enemies. It's the same in this game since grabbing an object from under the ring is random. I had no way to know if I'm getting a table, chair, or another object to use.
Moreover, AEW: Fight Forever has a story mode called "Road to Elite". This game mode aims to mimic the hardships that wrestlers go through before reaching stardom.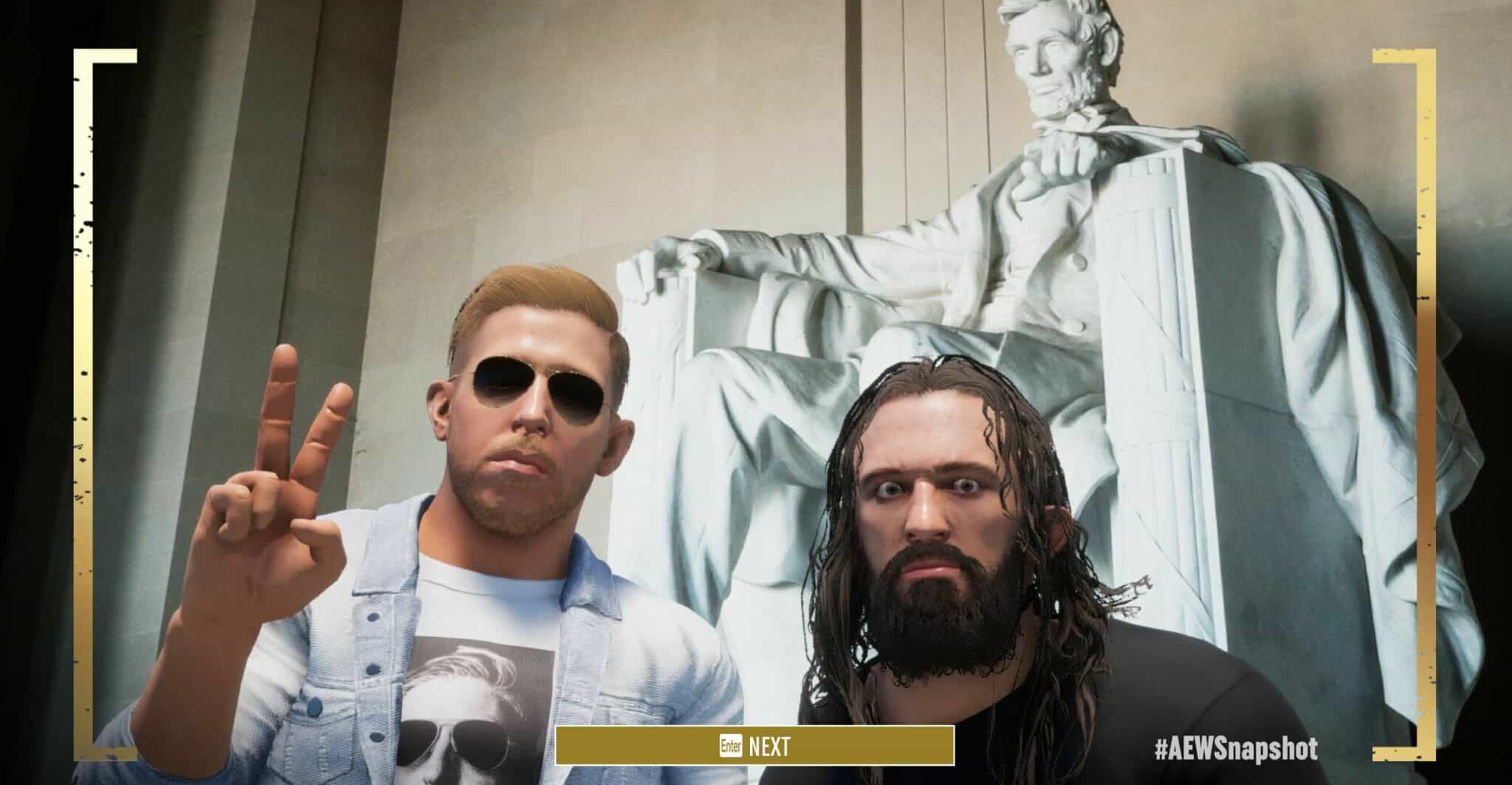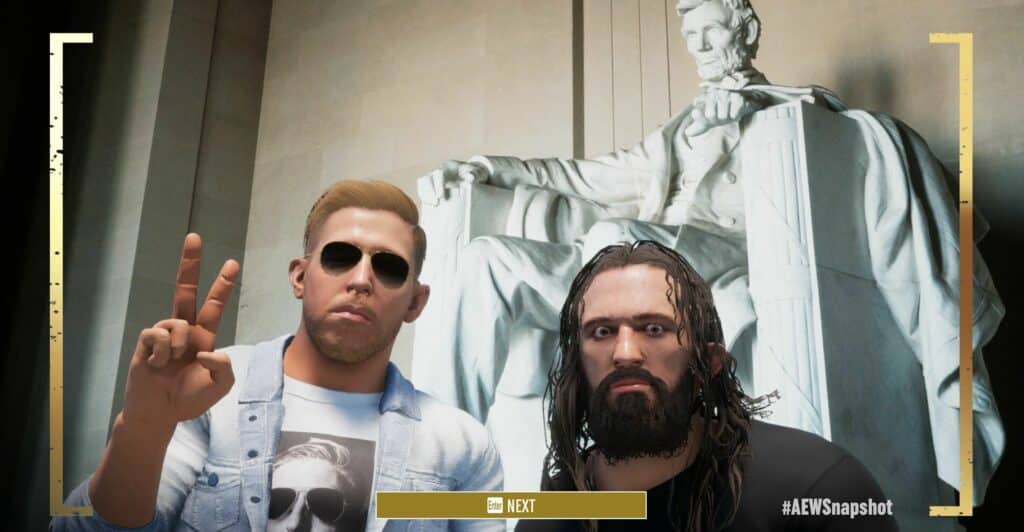 I enjoyed this game mode since the storyline changes depending on the win-loss record. In the first game, I already lost but that is part of what makes the game more challenging. I got hungrier to win the next match.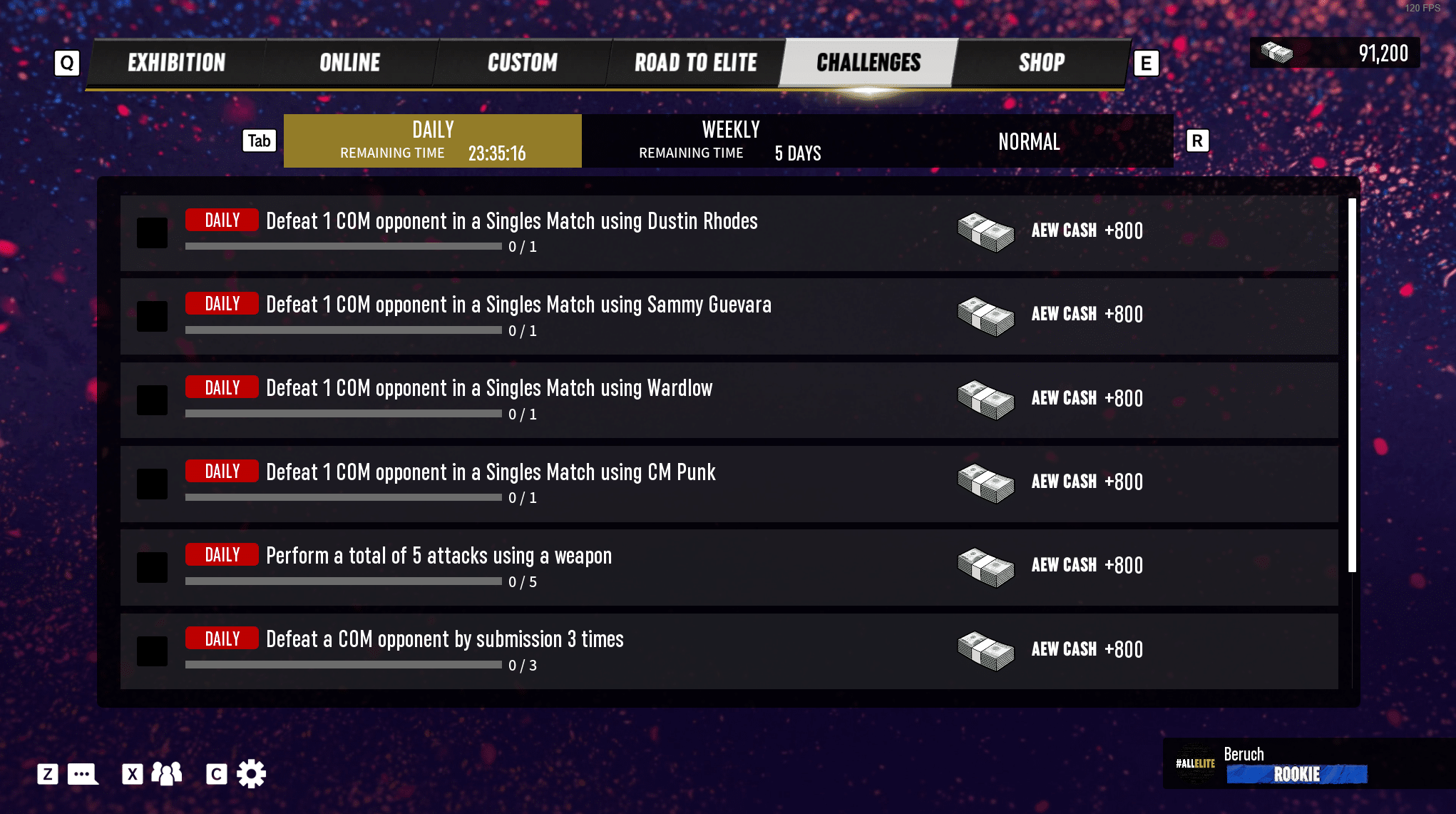 The story mode allows you to live your own wrestling fantasies such as sightseeing, hitting the gym, or having dinner. The choices affect stamina, injury possibility, and boost energy.
However, there are annoying aspects in the story mode such as repetitive dialogue and actions. Just count how many barbell benches press your character will do to see.
For instance, I had to grab food from Los Angeles and I got some Avocado Toast. The next time I had to grab dinner, I had the same food. It might be okay to some but, having at least a few choices would reduce its repetitiveness.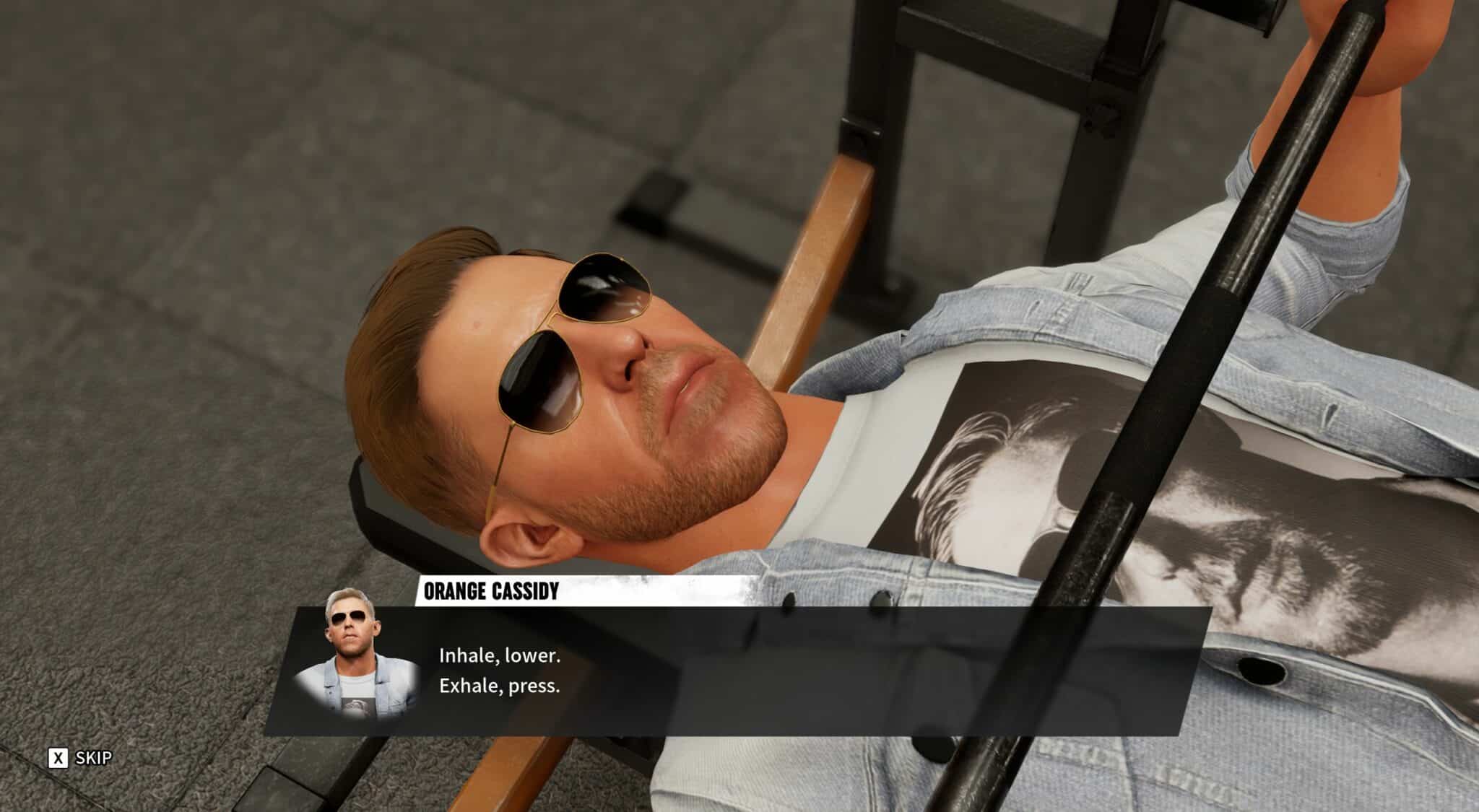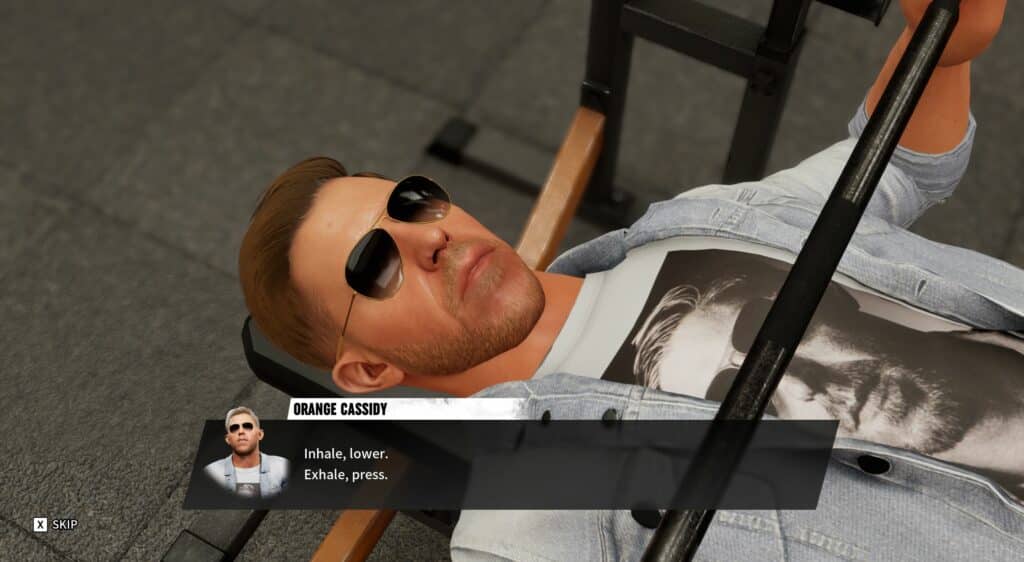 Custom Characters or Real-Life Wrestlers: Customize Everything!
AEW: Fight Forever has a lot of customization options. You can create your own custom character ala The Sims or use a real-life wrestler in the game.
The Fight Forever roster includes stars such as Orange Cassidy, Luchasaurus, Toni Storm, MJF, and Kris Statlander. If you are a fan, then you will love the character choices. It even includes household wrestling names such as Chris Jericho and Jeff Hardy.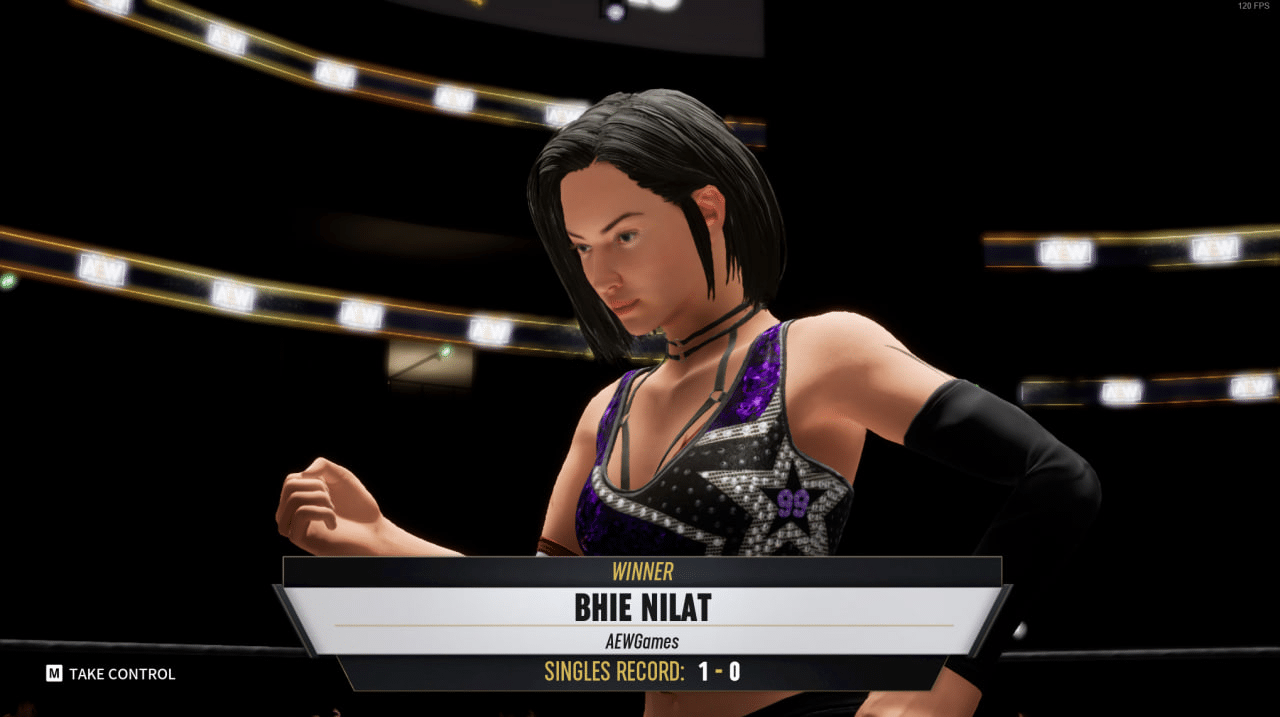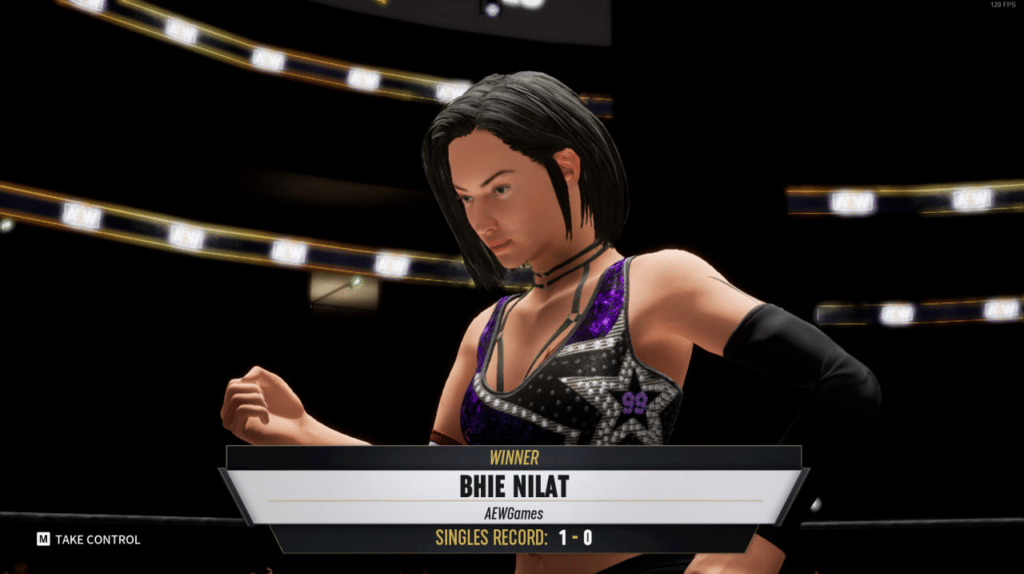 Customization is limitless here at Fight Forever. You can even customize the special move of the wrestlers. Besides that, you can also change the entrances, teams, and the whole arena.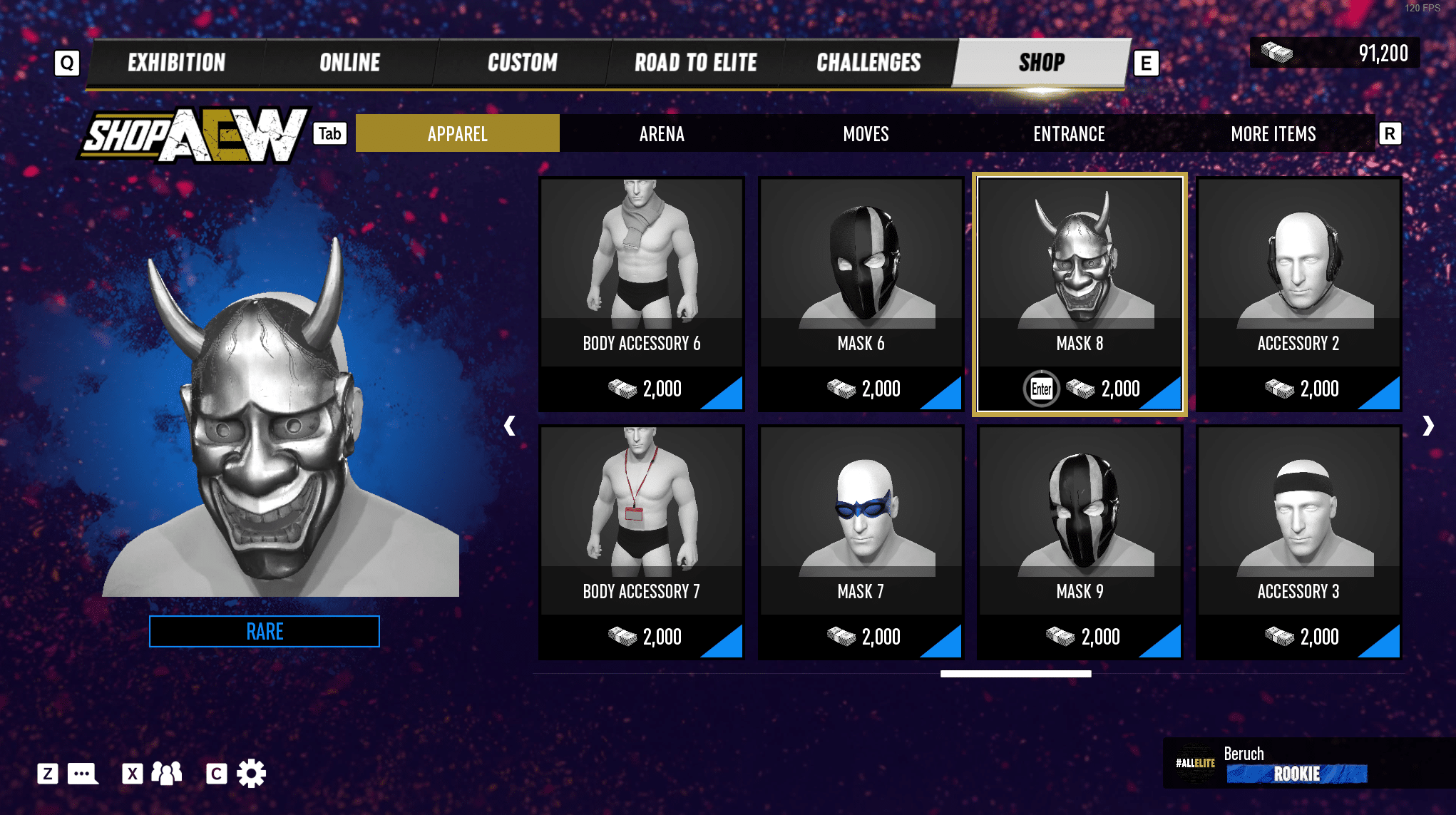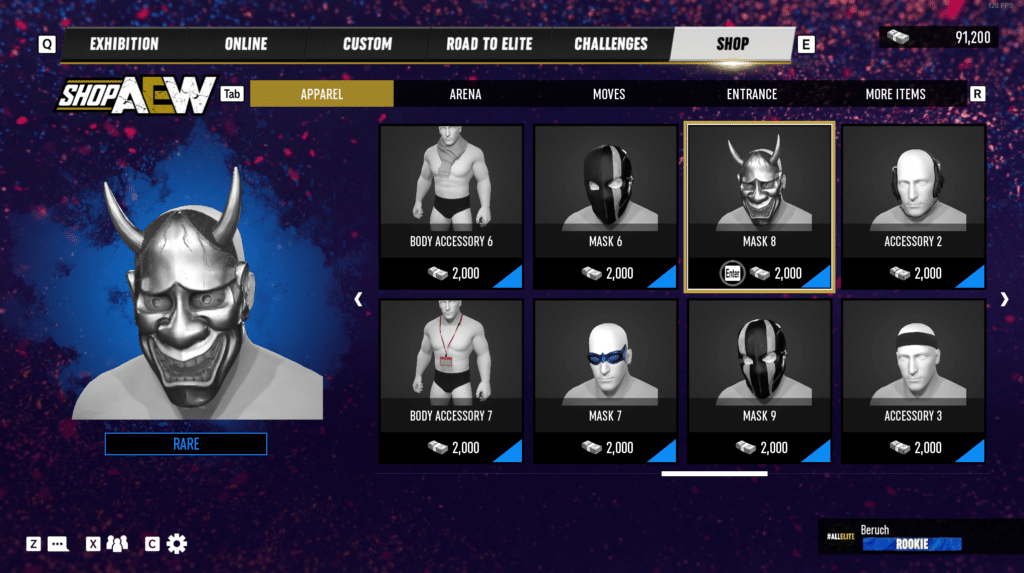 Visuals and Audio
As mentioned earlier, the game is far from realistic. It is not a 1:1 replica of the living and it shows in the graphics quality. Just to give you an idea, I played the game at max settings, 1440p capped at 120fps, and while the visuals are great, they are not outstanding.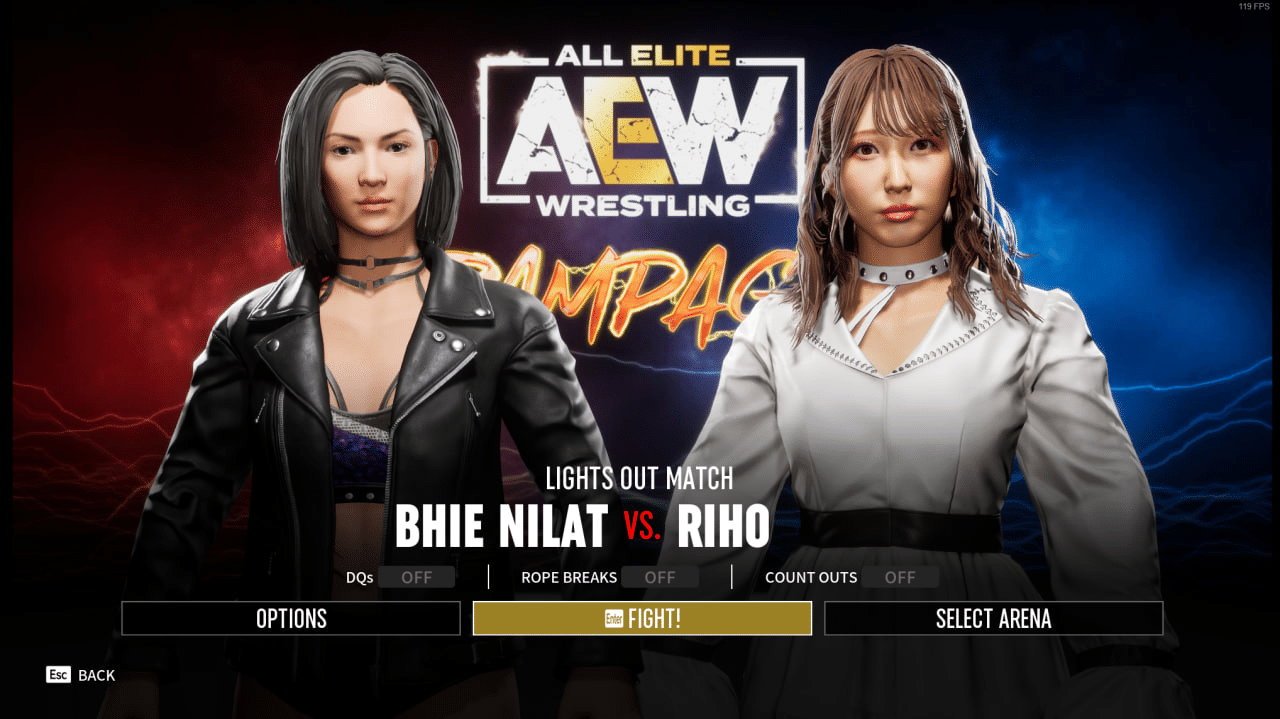 The visuals during the fighting look like they are from one generation behind. The textures look too artificial, and the skin textures feel plasticky. Shadows, contrast, and skin tones look quite good, though.
If there's a takeaway here is that I love the brutal visuals. Exploding barbed wire match? Get ready to see some blood in the ring. Toss your enemy to the ropes and watch them shake as they get electrocuted. I know, it's not for everyone but, it's a plus for me.
I think the root of why I expected a lot when it comes to visuals is that the game showcases a lot of real-life footage from the wrestlers. The load screens are full of actual photos of wrestlers, and it made me expect realistic textures in-game.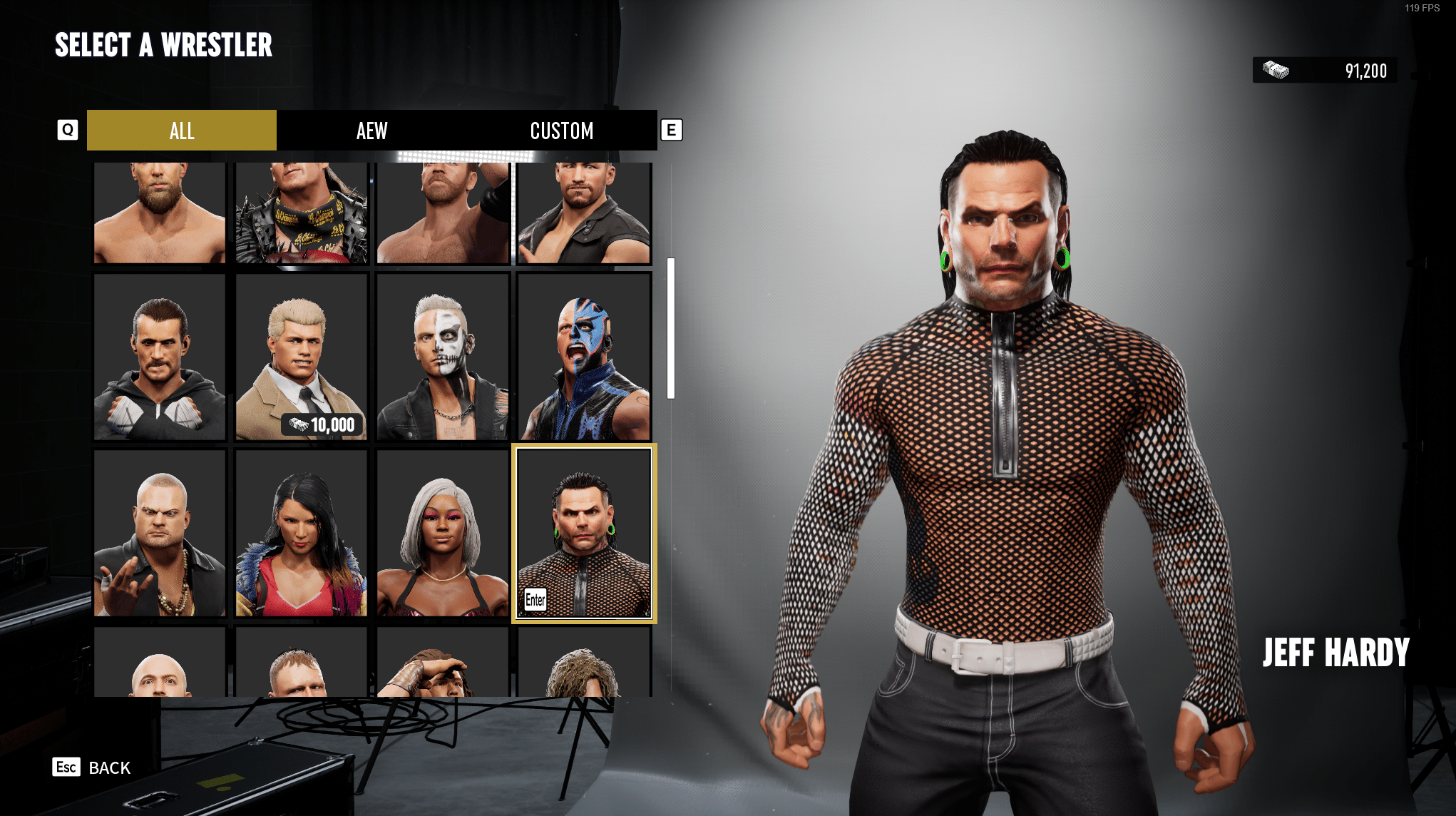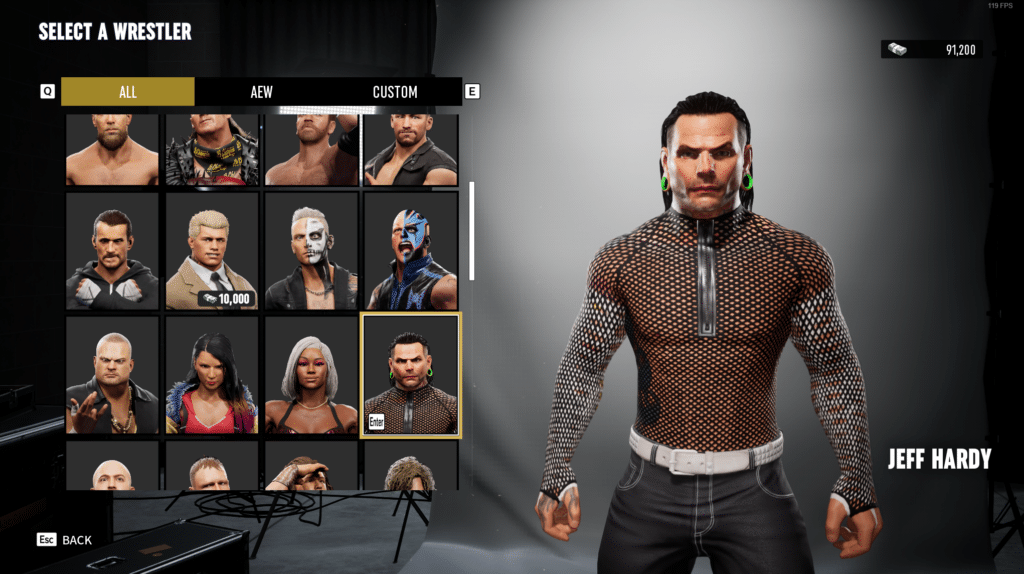 Now, the audio is one of the strengths of this title. The announcers are on-point, and the audience cheers do not feel overboard. The music is enough to keep me hyped up for every match.
But beyond that, I love the soundtracks included in the game. They are from popular artists such as Austin Gunn, and SaifLove. It even came to a point wherein I'd open the game and run it on my background while I worked. I'd just listen to the soundtracks as if it was Spotify.
The Downsides
As much as I want to give AEW: Fight Forever a perfect score, I can't since there are annoying issues that need to be addressed.
The controls are sluggish to the point wherein I press a button, and nothing happens. One example is picking up an object. A highlight appears when an object can be picked up and used in a fight. However, the character does not do the command despite spamming the button (RT). I tried it with multiple objects such as ladders or steel chairs and I had the same result.
The same thing happens whenever I try to grab or climb a rope. It just doesn't work properly. In the instances where it finally worked, my opponent has already recovered and my chance for a dive is gone.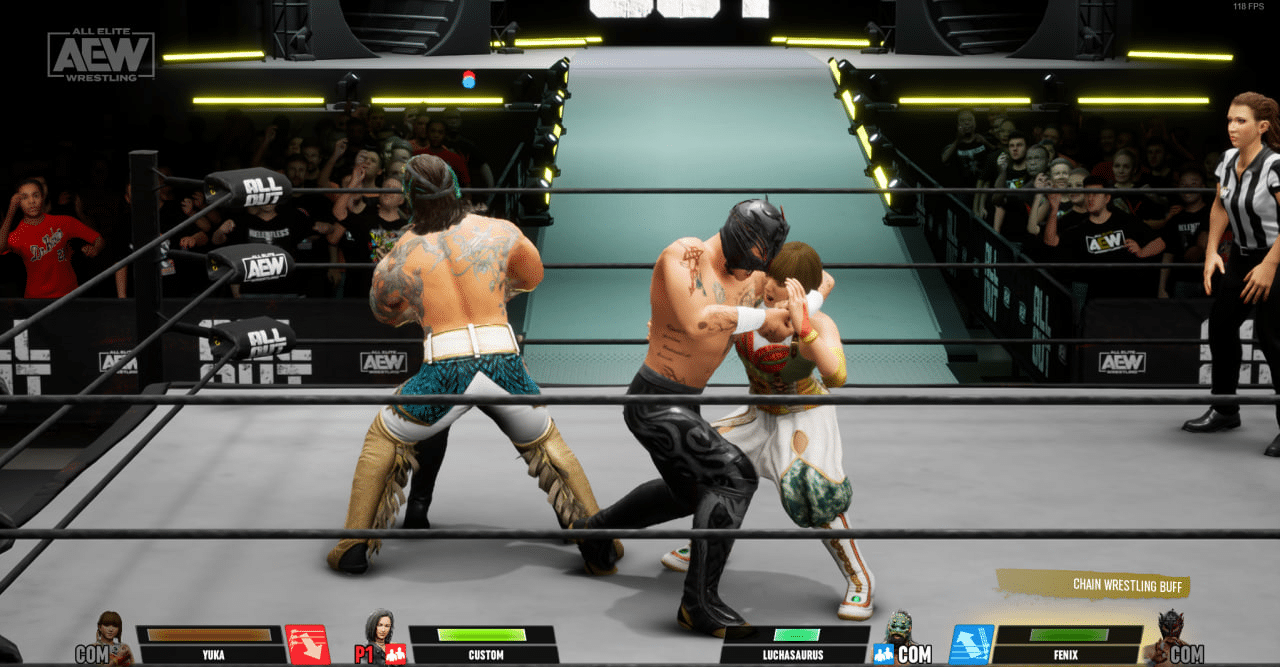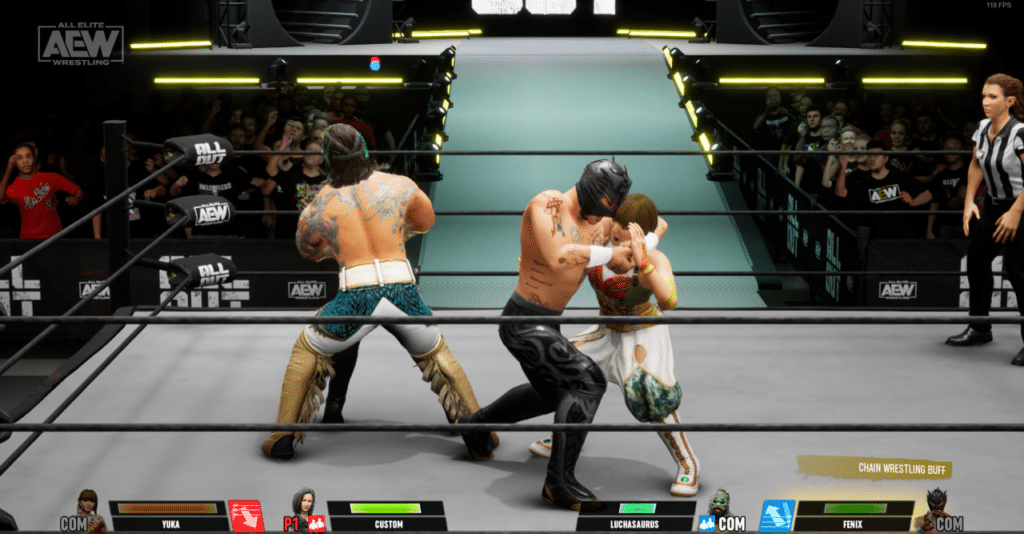 In addition, playing the game solo is cumbersome if you are doing a tag team match and the partner is a bot.
There are instances wherein the teammate does not switch to my control. Hence, I am just watching a wrestling match between the bots. I also tried spamming the "tag" button so we can switch out but nothing happens even if I am already beside my teammate.
Now, this might be nitpicking but the character visuals are a hit or miss. Jeff Hardy and Chris Jericho looked older than they are. The proportions are also off for some but perfectly fine for others expect for the stiff hair, maybe.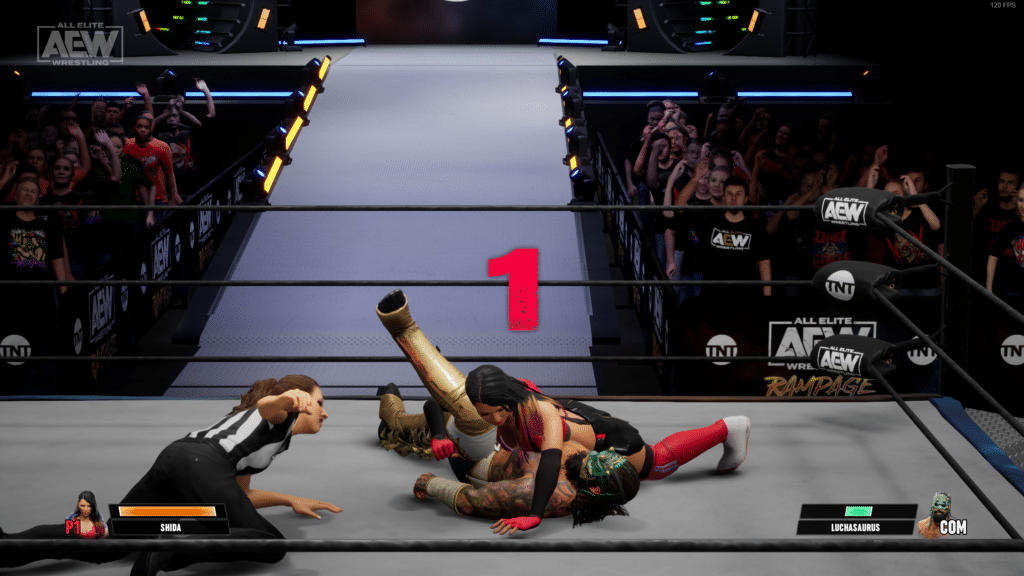 Lastly, there is no camera rotation. It's just frustrating at times when I cannot see a character because the bot or tag team partner is blocking the view. I was hoping that it would show the outline or that the camera would rotate for a better view.
AEW: Fight Forever Final Thoughts
AEW: Fight Forever is on the right track to be a top contender in the wrestling genre. It is a fun party game to play with an engaging career/story mode. The game modes are abundant giving players tons of ways to have fun. There are aspects where it needs improvement, but it does not take away the fact that it is a fun game. It is easy to pick up and play with friends.
Now, is AEW: Fight Forever worth it?
Hear me out, for a debut game of a 4-year-old wrestling organization, it is amazing. The cons are negligible and you get used to it after a few hours of playing.
So yes, it is worth picking up. You don't even need to be a wrestling fan to enjoy the game. It is a nostalgic treat with modern touches.
AEW: Fight Forever will be available on June 29, 2023, on PC through Steam, Nintendo Switch, PlayStation 4 and 5, and Xbox One, Series X/S.
What did you think of our AEW: Fight Forever Review? Share what you think about it in the comments below.
This review is based on the PC version of AEW: Fight Forever. The key was provided by THQ Nordic.