Aliens: Dark Descent is an upcoming squad-based tactical strategy game from Tindalos Interactive and Focus Entertainment. The title features an original story set in the Alien universe, and players will command a squad of hardened Colonial Marines to stop a Xenomorph outbreak on Planet Lethe. The game is coming to PC, as well as current, and last-generation consoles. Here is the official Aliens Dark Descent Pre-Order bonus content you'll get for an early purchase.
Aliens Dark Descent Pre-Order Bonus
If you pre-order Aliens Dark Descent, you will receive the Lethe Recon Pack, which includes the Black Armor Set, and a unique feline companion.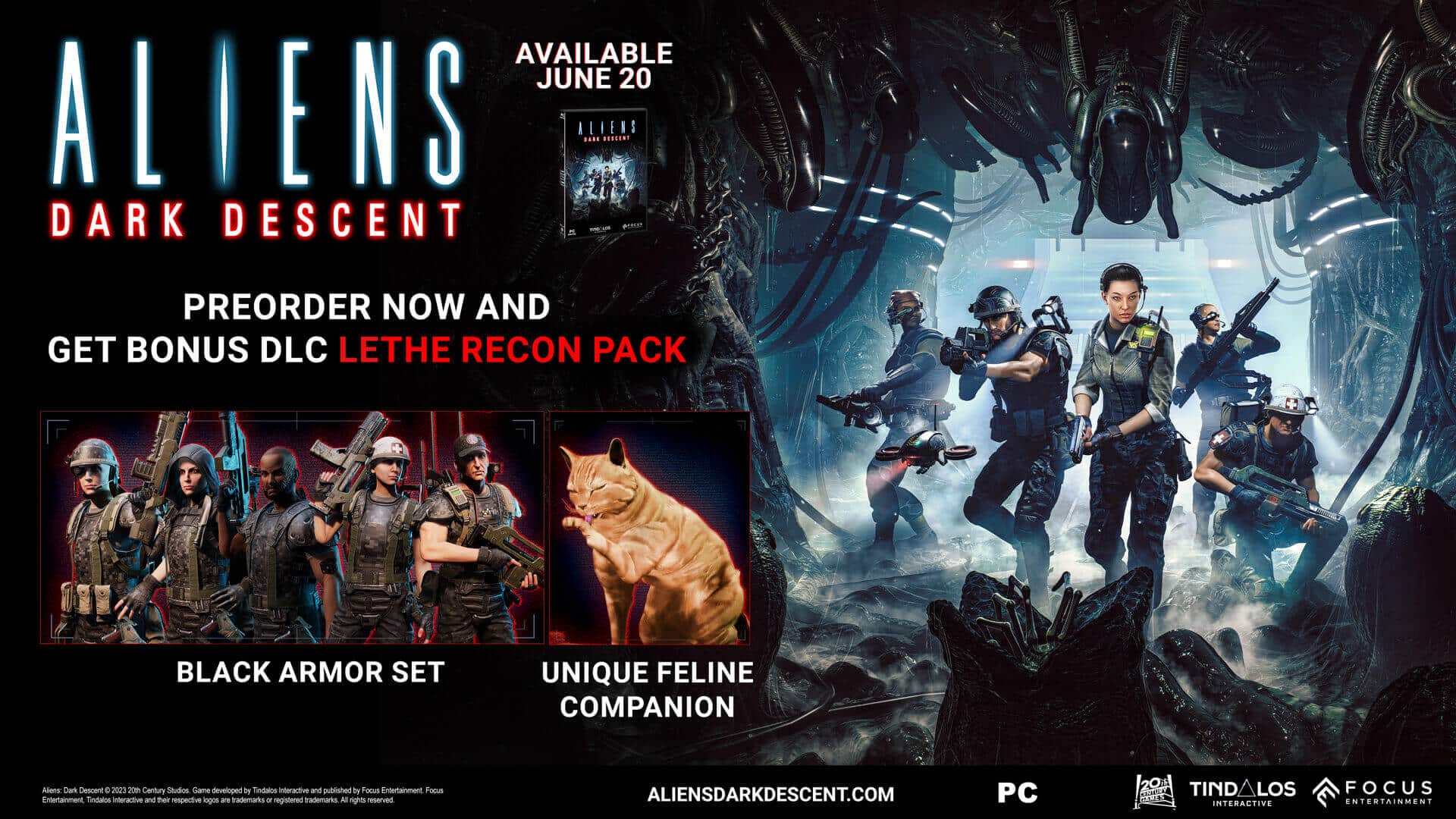 The pre-order bonus content is the same across each platform. You're getting an additional armor set for your entire squad, as well as a feline companion which is a nod to Jonesy from Alien. We're unsure if the cat will have any gameplay involvement, but it's supposed to "liven up the decks of the Otago". The black armor set seems to be entirely cosmetic in nature.
Pre-Order Aliens Dark Descent
You can now pre-order the title from the following links.
There is only one edition for the title, and it costs $40.
Aliens Dark Descent Release
The game is coming to the platforms mentioned above on 20 June 2023. Check out the recent pre-order trailer below.
While you're here, make sure to check out our other pre-order guides for other upcoming releases, including Immortals of Aveum, LEGO 2K Drive, and Atelier Marie Remake.
What do you think of the Aliens Dark Descent Pre-Order Bonus content? Do you think it warrants an early purchase? Share your thoughts in the comments below and let us know.