Have you ever wondered what the small images next to some profiles are? Well, find out the different Discord badges and how to get them right here.
Those small images that are displayed on some user-profiles and profile popups are called Discord badges. These badges are awarded to certain people when they join a specific server, participate in an event, or complete a certain action.
Discord badges act like a medal of honor that helps make your profile unique to others. Some badges are very easy to get and only require you to join a server. In contrast, others are extremely rare and only get awarded to a small number of people.
There are a lot of different Discord badges that you can get. Each one is unique and requires different methods to claim. Today, we'll discuss all of the Discord badges and how to get them so that you can show them off to your friends.
All Discord Badges and How to Get Them
Discord Nitro Badge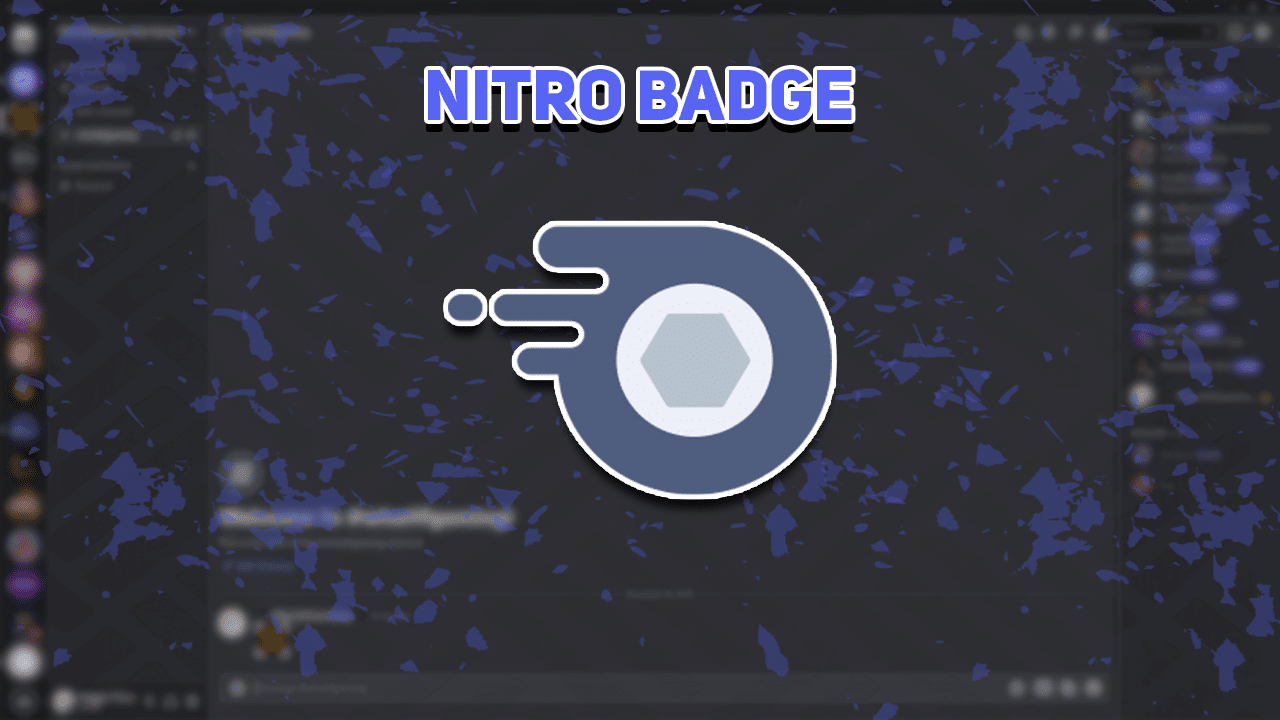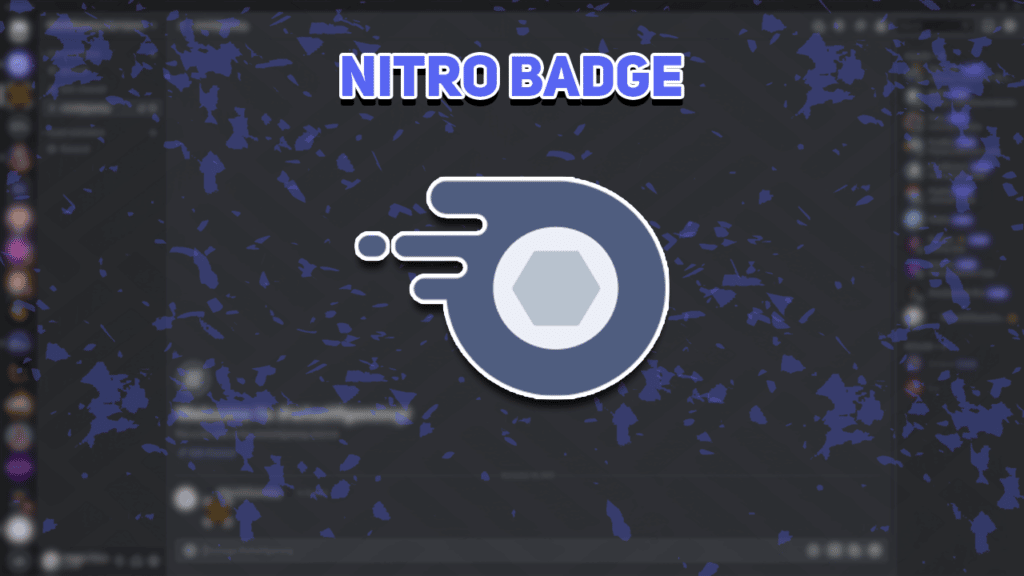 First, let's talk about one of the simplest badges to get, the Discord Nitro badge. You simply have to subscribe to Discord Nitro or Nitro Classic to get this badge. That's all you have to do, and then you can boast about your new badge to your friends.
Aside from the badge, you also get the perks and benefits that come with Nitro. This includes global emojis and stickers, server profiles, animated PFPs, better stream quality, among many others.
You also get a 30% discount on server boosts when you subscribe to Nitro Classic and an additional two server boosts if you subscribe to Nitro. This leads us to the 2nd badge on this list.
Discord Server Boost Badge
The Discord server boost badge is another relatively easy badge to get. All you need is a server boost and a server, and you should be good to go. Server boosts cost $4.99 per month, but you get two free boosts and a 30% discount on extra boosts if you are subscribed to Discord Nitro.
Server boosts are one of the main ways Discord makes money, so it makes sense that they'll lure more users with badges. It's not a rare badge to have, but if you're already using Discord Nitro, why not boost a server and get an additional badge.
To get the Discord server boost badge, simply go to any server you want to boost. Next, click on the drop-down arrow next to the server's name and select "Server Boost." You should then be able to see a "Boost This Server" button and proceed to boost the server.
Discord Bug Hunter Badge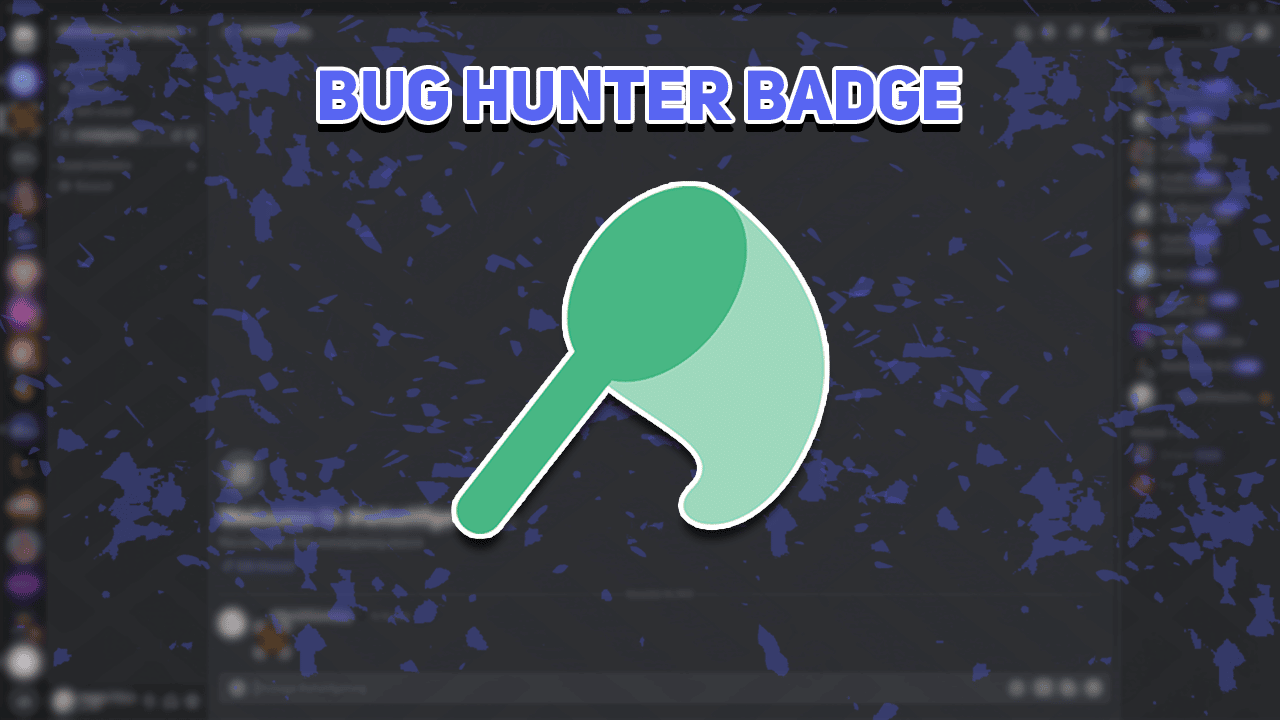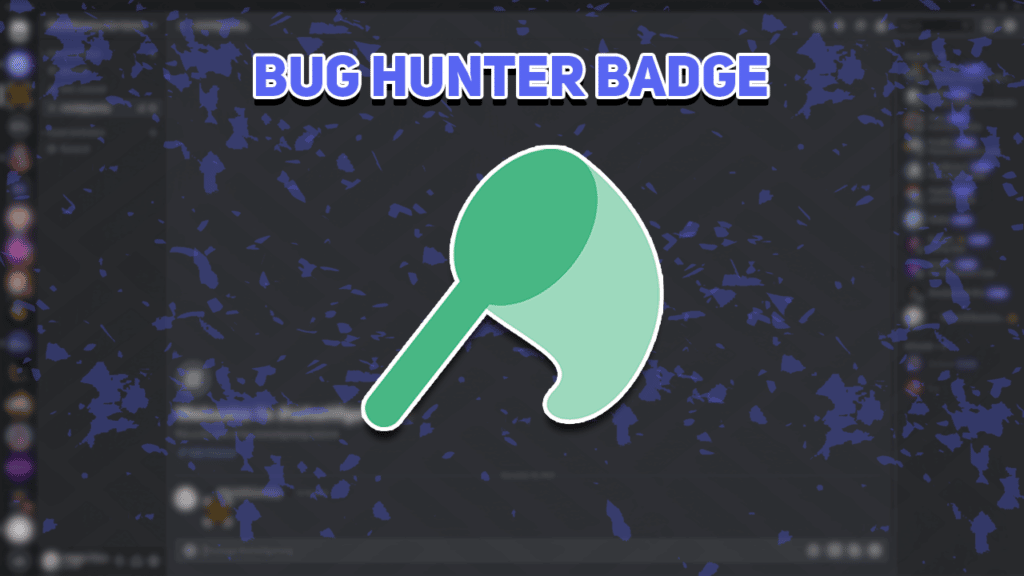 Not all Discord badges require you to pay in order to get them. Actually, there are quite a few that are free. One of them is the Discord bug hunter badge. The bug hunter badge is awarded to people who can find and report any bugs to Discord. But, it isn't as easy as it sounds.
There are two different colored bug hunter badges. A green bug hunter badge means that you have successfully reported multiple bugs to Discord. On the other hand, a golden bug hunter badge indicates that you have reported numerous bugs to Discord. Unfortunately, the specific numbers aren't revealed, so you just have to be patient.
You'll have to join the Discord Testers server and become a bug hunter to get started. You'll then have to follow the instructions and take a quiz. Once you pass the quiz, you'll be able to get a role and start bug hunting.
It can take a while before you can get the bug hunter badge. Still, these badges are relatively rare, especially the golden bug hunter badge making them worth it if you want to show off your rare Discord badge.
HypeSquad House Badge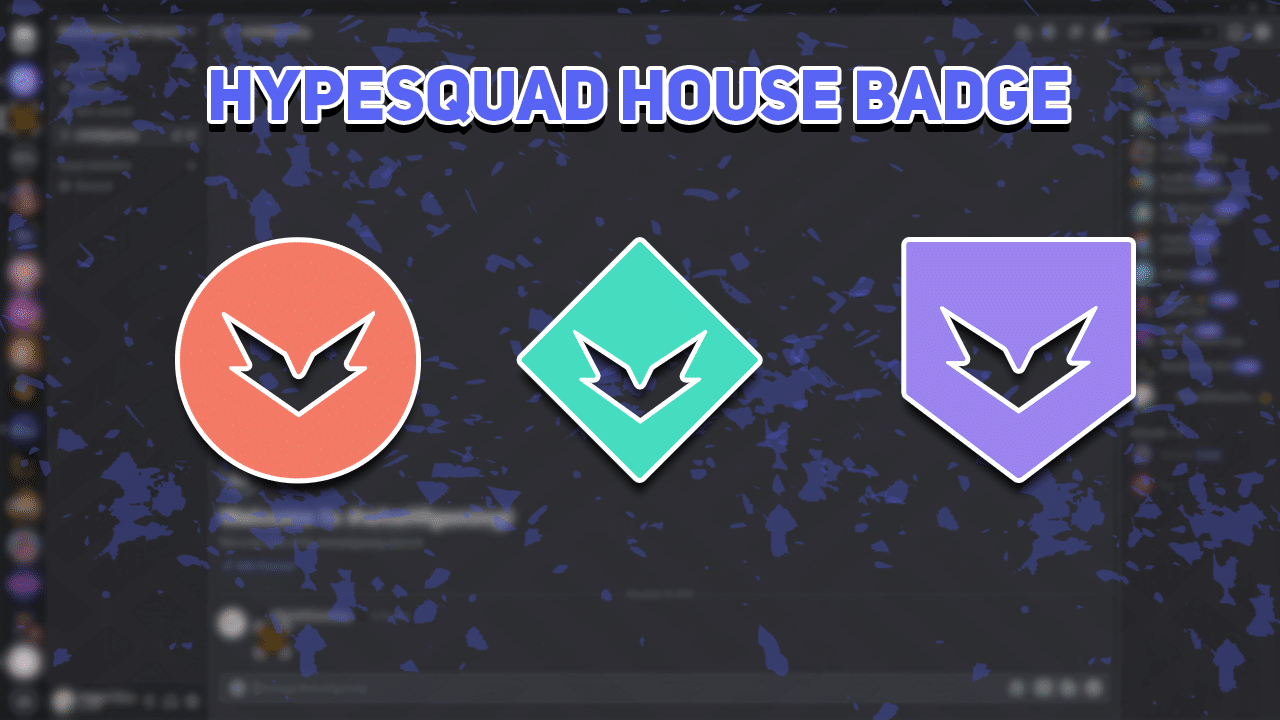 Now, let's talk about another easy Discord badge to get. The HypeSquad house badge is one of the easiest badges to get. As a result, it's also one of the most common. But hey, at least you got a Discord badge, right?
The HypeSquad House is an exclusive Discord group that hosts competitions, giveaways, and other events. It's free to join the group, but you'll have to undergo an application process. You'll have to answer five personality questions, and if you pass, Discord will put you into one of the three houses.
Once you're accepted, you'll automatically get the badge that corresponds to your HypeSquad house.
To access the HypeSquad, simply go to your settings and look for "HypeSquad." Next, all you have to do is click on "Join HypeSquad," and answer the five questions and check what house you get accepted to.
HypeSquad Events Badge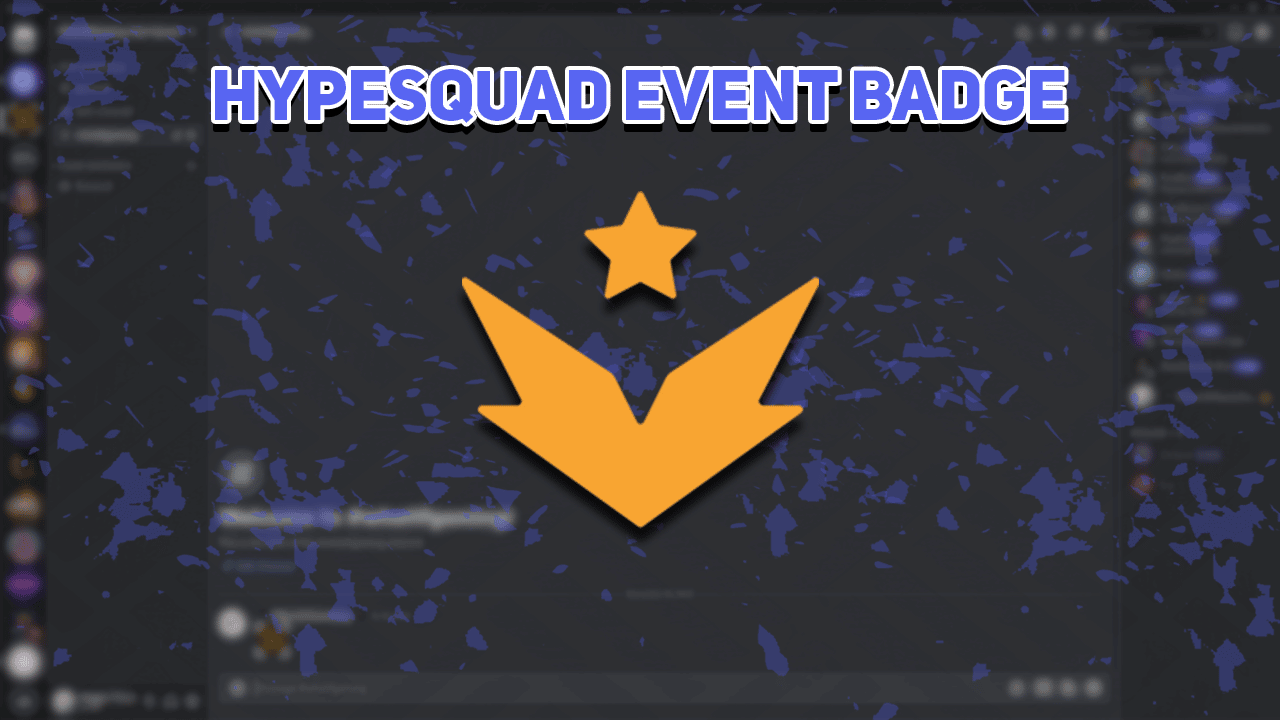 Now let's move on to a rarer HypeSquad badge. The HypeSquad events badge is given to people who attend events hosted by HypeSquad. These events are usually hosted by university clubs, local event hosts, and other communities. You can also apply for a HypeSquad event through the Discord HypeSquad website.
Once you attend the real-world event, you'll be eligible to get the HypeSquad badge, and you can even get some free shirts and other swag. The only downside to this badge is that it can be hard to find local events hosted by HypeSquad.
Partnered Server Badge
Next up, we have an obscure badge that only a few people have. This badge is very tough to get and requires you to be a server owner with over 100 members. The partnered server badge shows that you own a server partnered with Discord.
In order to be eligible, the Discord server you own needs to have at least 100 members and over 50 active members per week. After meeting these requirements, you can go ahead to your server settings and click on the "Partner Program" tab. Here, you can apply to become a Discord partner.
It's not guaranteed that you'll become a partner, but it's at least worth a try if you meet the criteria. Aside from getting the badge, the owner of a Discord partnered server also gets free server boosting to level 3 and free Nitro.
Discord Staff Badge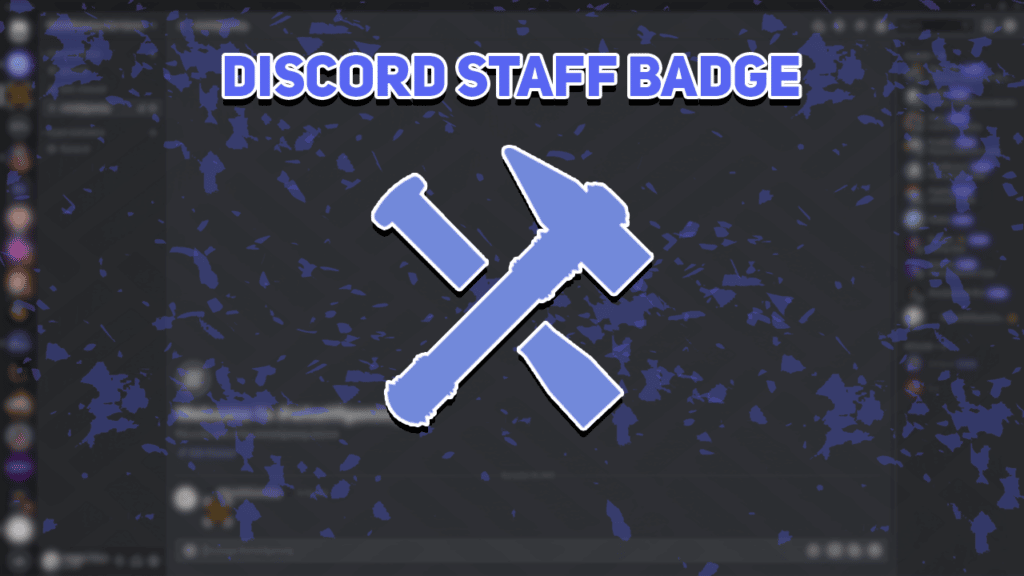 The Discord staff badge is another scarce badge. It's a badge that's only given to employees and staff working for Discord. The badge is used to lessen Discord-employee impersonations and assure that the user is actually working for Discord.
You can only get the Discord staff badge if you work for Discord. It's helpful to know which users are actually staff members instead of fake ones. Of course, you'll also lose the badge if you aren't working with the company anymore.
Discord Certified Moderator Badge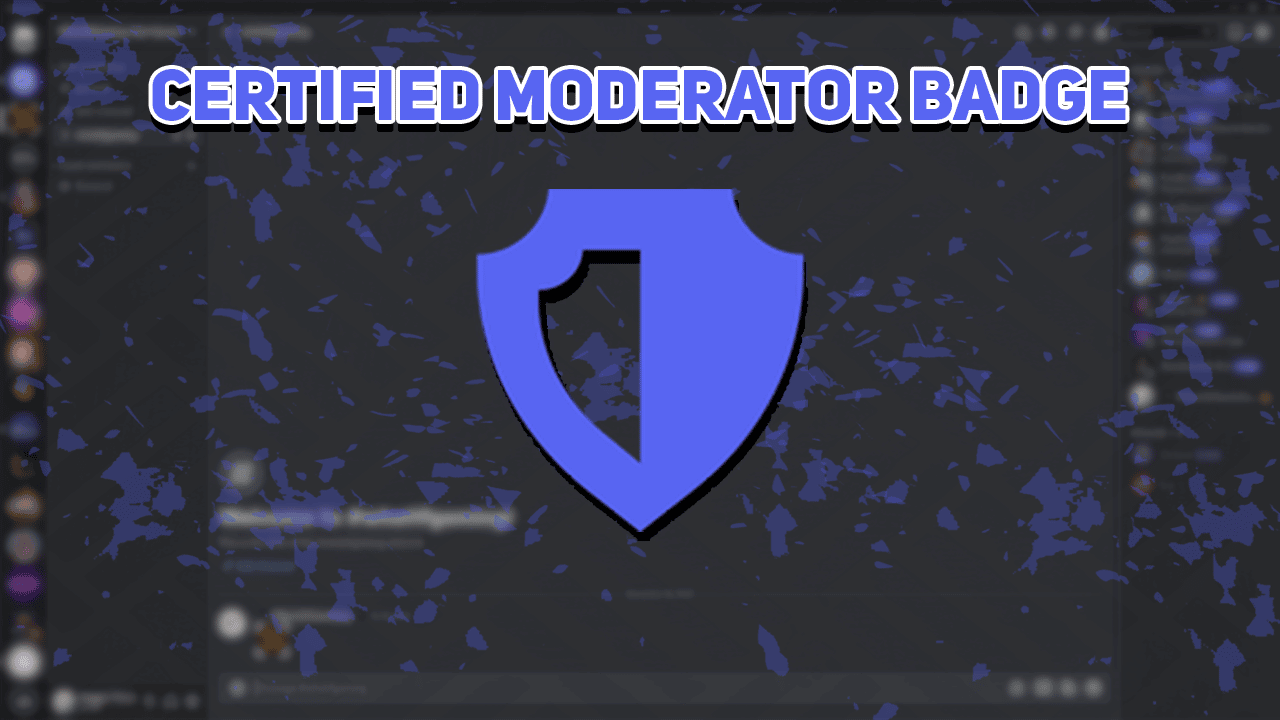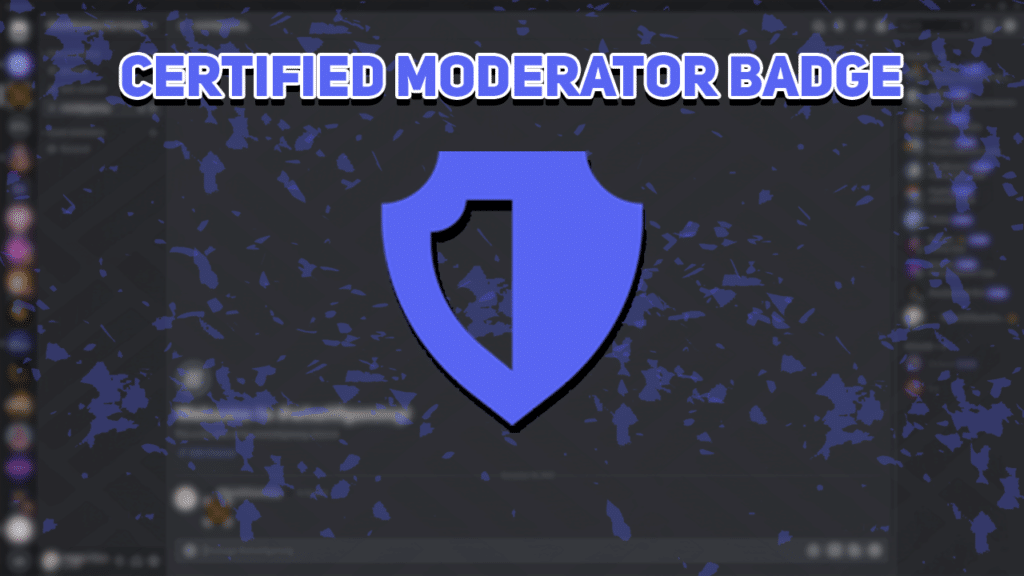 The Discord certified moderator badge can be obtained by moderators and admins of large and active servers. It's the newest badge available, released back in May 2021. Moderators have an essential job. They help make communities and servers safe by banning members, removing inappropriate content, and helping servers grow.
To qualify for the Discord certified moderator badge, you'll have to apply to become a certified moderator. First, you'll have to complete the Discord Moderator Exam. You'll also have to be active on the DMD or the Discord Moderator Discord for 3 months or more.
When applying to become a certified moderator, the important thing to remember is to be patient. Some users have reported that it takes weeks to months to get a response from Discord. So, you'll have to wait a while before getting that nice Discord certified moderator badge.
Early Supporter Badge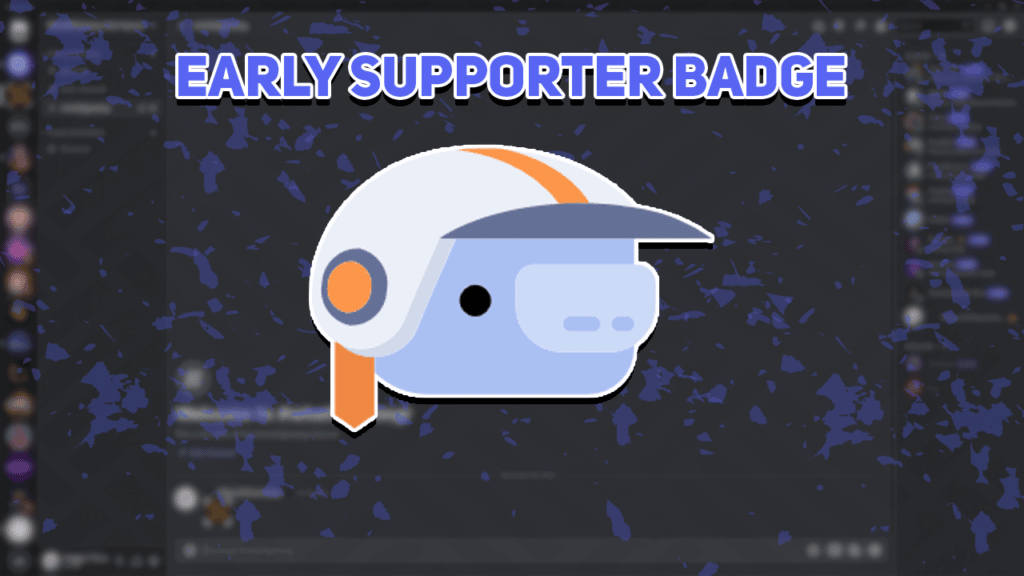 Unfortunately, these next two badges are unobtainable today. These badges are already retired, and only a few people have them. The early supporter badge was awarded to all users who subscribed to Nitro before October 10, 2018.
Back then, the Discord Nitro subscription program was relatively new and only cost $4.99. After October 2018, they renamed "Nitro" to "Nitro Classic" and introduced a new "Discord Nitro" with more features at $9.99 per month.
So as a thank you to all the users who supported Nitro, Discord gifted everyone subscribed with the early supporter badge. It's a very rare badge today, and people who have it can proudly say that they supported Discord from the beginning.
Early Verified Bot Developer Badge
The final badge is another very rare and difficult badge to obtain. The early verified bot developer badge was given to developers who verified their bots before August 19, 2020. Bots are an essential part of any Discord server today. They help make the server more fun and functional, especially if you add music bots, moderator bots, game bots, and welcome bots, among many others.
Not every bot developer got the badge, though. You need to have your bot installed on at least 75 servers with 40 or more people. That's a challenging task, even today. This is why the early verified bot developer badge is one of the rare badges on this list and is a great flex on your profile.
Conclusion
That ends our list of the different Discord badges and how to get them. Each badge has a unique design and is provides some additional bling to your profile. If you're interested in collecting some Discord badges, I definitely suggest starting with the easy ones like the HypeSquad, Nitro, and server boost badges.
Comment which Discord badge you currently own!