If you're here, it probably means you want to know what the current Apex Legends map rotation is. So, let's not dilly-dally needlessly. Here's the short answer. The current Apex map rotation is Broken Moon, World's Edgy & Storm Point.
Currently, we're in Season 17, as of the time of this article. Now, let's take a look at some frequently asked questions regarding map rotations.
How to Check What the Current Map Rotation is?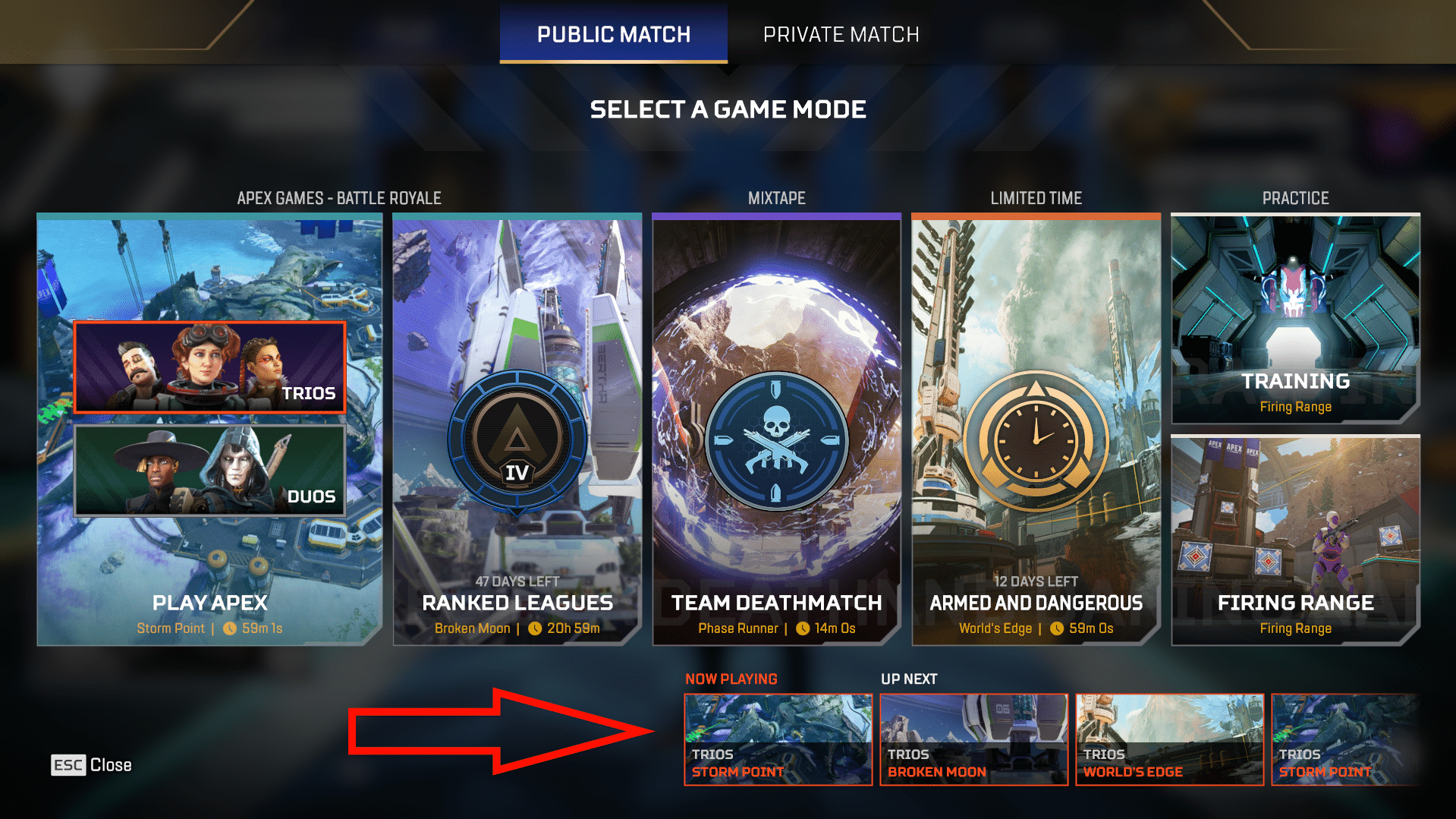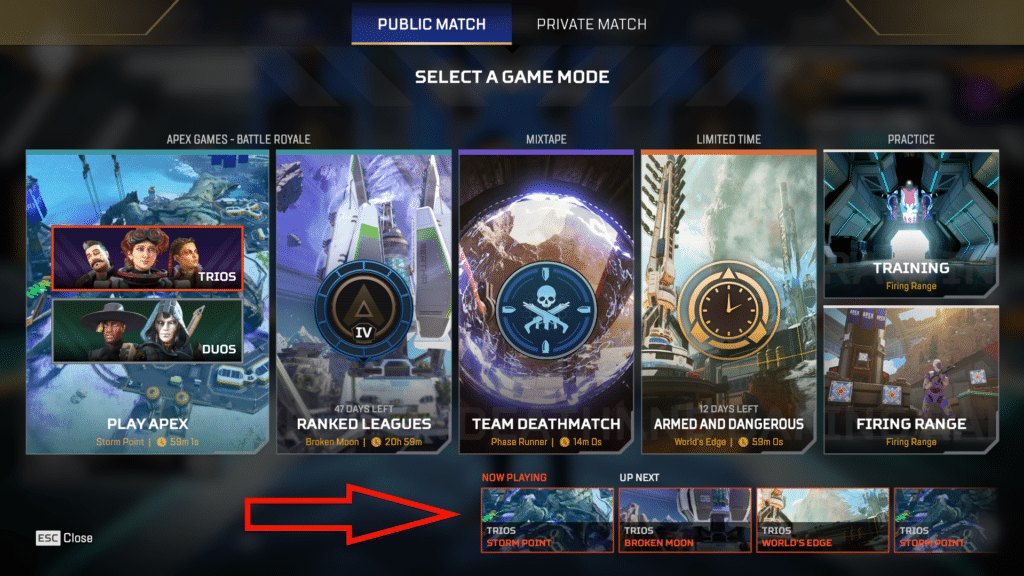 To check what the current Apex map rotation is actually pretty simple. All you have to do is to click on the game mode selection tab in the main menu. After you've done that, hover your cursor over the game mode you're interested in playing.
It should then show you in the bottom right corner what the current map rotation is. And, surprise surprise, you'll almost always find World's Edge on there. It is the best map in Apex Legends, so it's kind of expected.
When Does the Current Map Rotation Change?
Map rotation changes whenever a new season comes around or whenever there's a new event. For example. At the start of Season 17, the map rotation was Kings Canyon, World's Edge, and Olympus. Now, it's the one we mentioned up above.
How to Check How Much Time is Remaining in the Current Season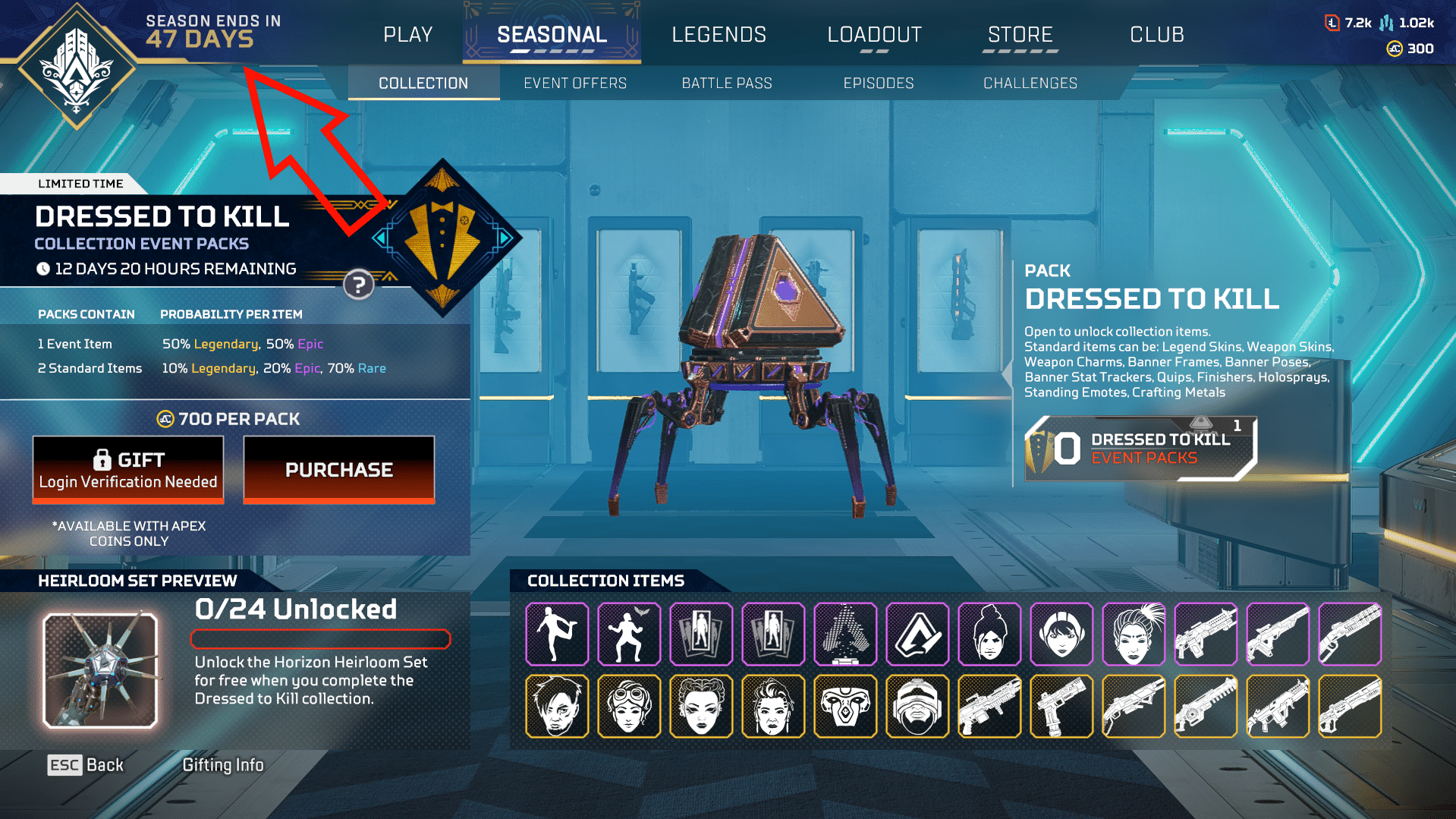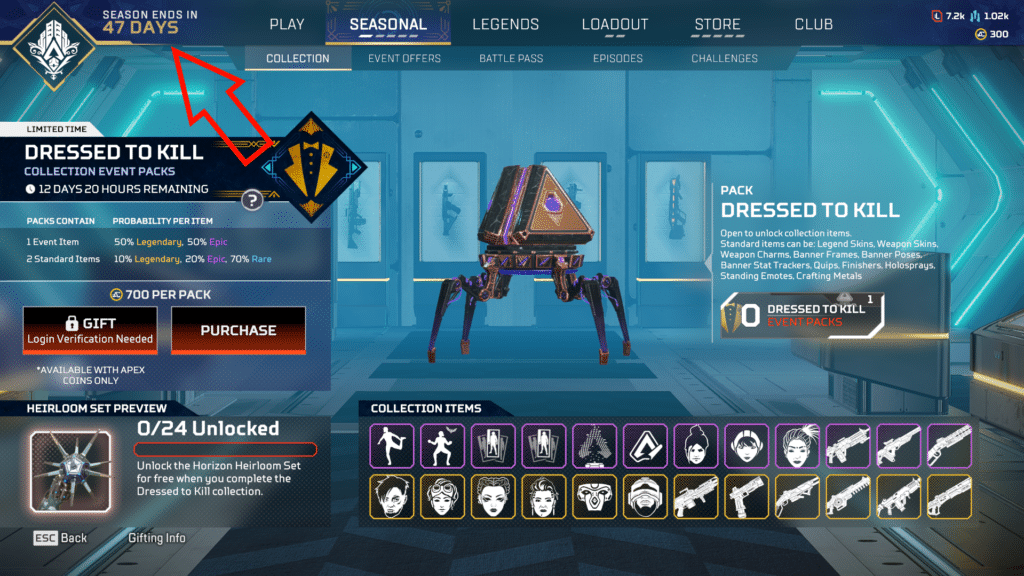 If you're sick of playing the current map rotation and want something fresh, the best course of action is to check how many days remain until the next season.
Thankfully, Respawn Entertainment has made it quite easy to check on how many days remain until the next season. All you have to do is to look at the upper left corner while in the main menu and it should tell you how many days are remaining.
Is it the Same Map Rotation on All Platforms?
Yes, and no. Since Apex Legends is Cross-Platform, you have to have the same rotation on all platforms for it to work properly. However, there's one platform that doesn't adhere to this.
The mobile version of Apex Legends is the only platform that has its own unique map rotation. While every other version uses the current Apex map rotation.
Will There be a Map Rework in Season 17?
Currently, we're halfway through Season 17, so it's unlikely that we'll see another rework this late into the season. However, World's Edge did receive a rework at the start of the season, which was one of the most notable changes that came along with Season 17.
Considering that fact, it's unlikely that we'll get another rework soon. Not at least until Season 18 that is.