Arizona Sunshine 2, the sequel to the VR zombie-slasher is finally coming to PS5 and PC in December 2023. Along with the return of the co-op mode, there's also a handsome dog companion to aid you in apocalypse survival. The game is now up on storefronts, and here is the Arizona Sunshine 2 pre-order bonus you'll receive for an early purchase.
Arizona Sunshine 2 Pre-Order Bonus
If you pre-order Arizona Sunshine 2 you'll receive the exclusive Biker Bark Vest, Worker Watch, and the Ducky Weapon Charm.
These are all cosmetic items, one of which is a vest for Buddy, your companion. The bonuses are the same across Steam, Meta, and PlayStation Store. Since these are "limited-time exclusive" items, they might not be available later in the game.
Pre-Order Arizona Sunshine 2
You can now pre-order the game from the following links.
The regular edition is priced at $50, but there is a deluxe edition as well.
Arizona Sunshine 2 Deluxe Edition
The Arizona Sunshine 2 deluxe edition costs $60 and includes the following additional content.
Exclusive Undead Buddy Skin
Exclusive Freddy Flesh Hands Skin
Exclusive Doggy Weapon Charm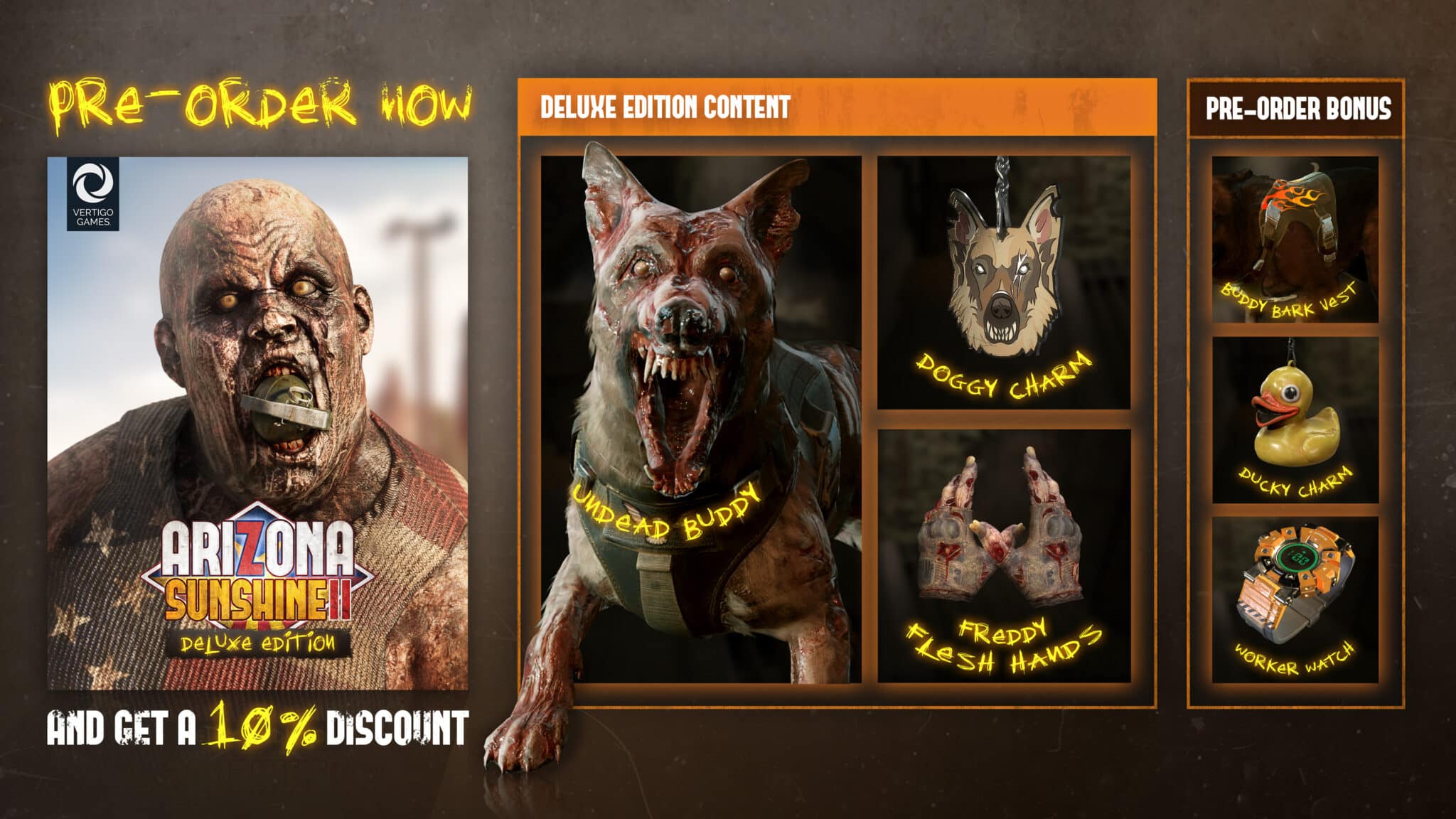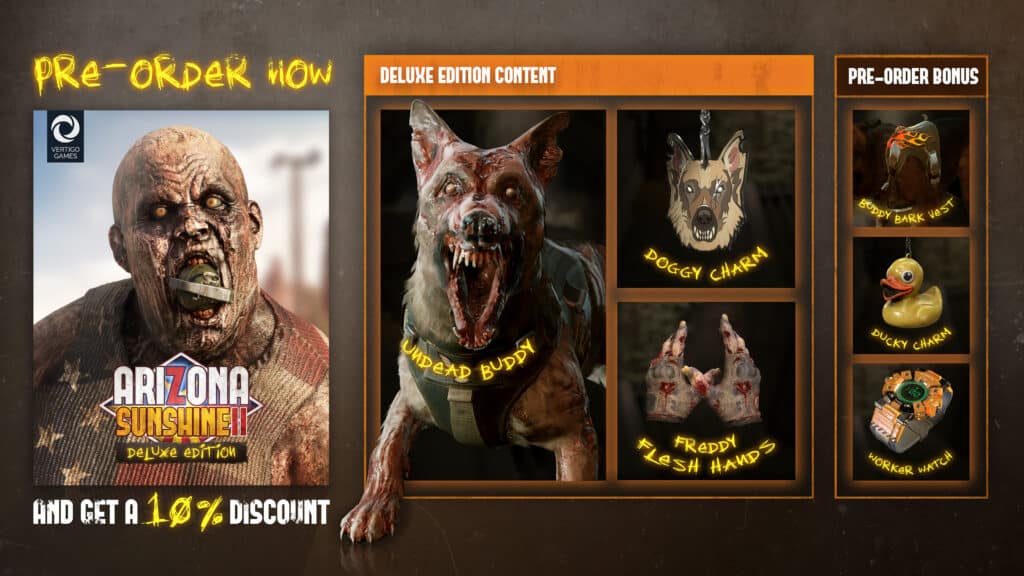 Arizona Sunshine 2 Release Date
Arizona Sunshine 2 is coming to PC, PSVR 2, and Meta Quest on 7 Dec, 2023.
While you're here, make sure to check out our other pre-order guides for other upcoming releases, including RoboCop Rogue City, Jujutsu Kaisen Cursed Clash, and Gangs of Sherwood.
What do you think of the Arizona Sunshine 2 Pre-Order Bonus content? Do you think it warrants an early purchase? Please share your thoughts in the comments below and let us know.