Atlas Fallen is an upcoming action RPG from Deck13 and Focus Entertainment. The title was unveiled during The Game Awards last year, and we now have a release date of May 2023. This is a current-generation title and is coming to PC, Xbox Series S|X, and the PS5. Here is the Atlas Fallen pre-order bonus content you'll get for purchasing it earlier.
Atlas Fallen Pre-Order Bonus
If you pre-order Atlas Fallen, you'll receive the Ruin Rising Pack.
Ruin Rising Pack
The Ruin Rising pack includes the following content.
Nyaal's Wrath Gauntlet
Ruin Rising Armor Dyes
Thelos and Nyaal Shields
Gathering Storm Signets
Essence Stones and Idol Pack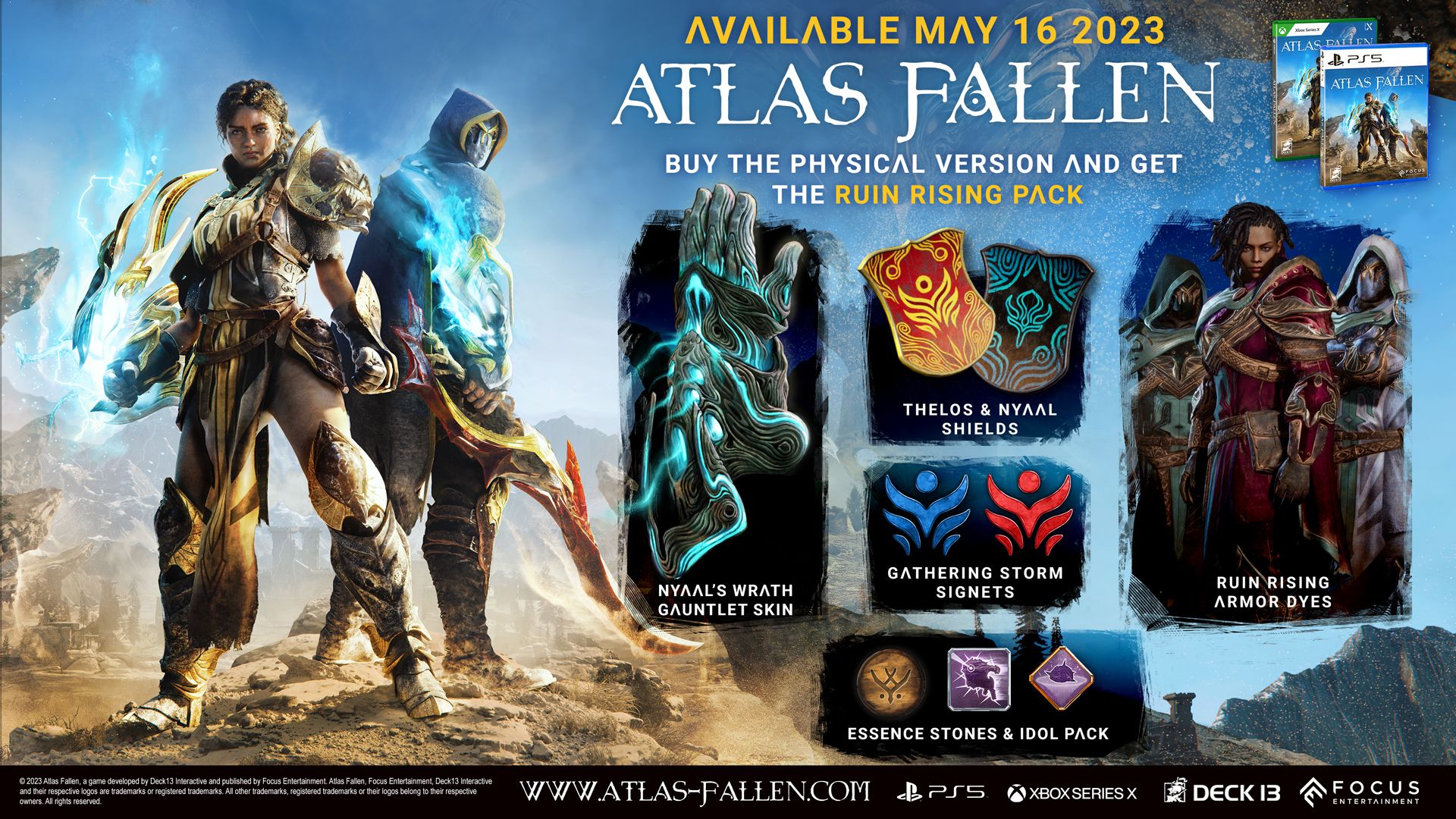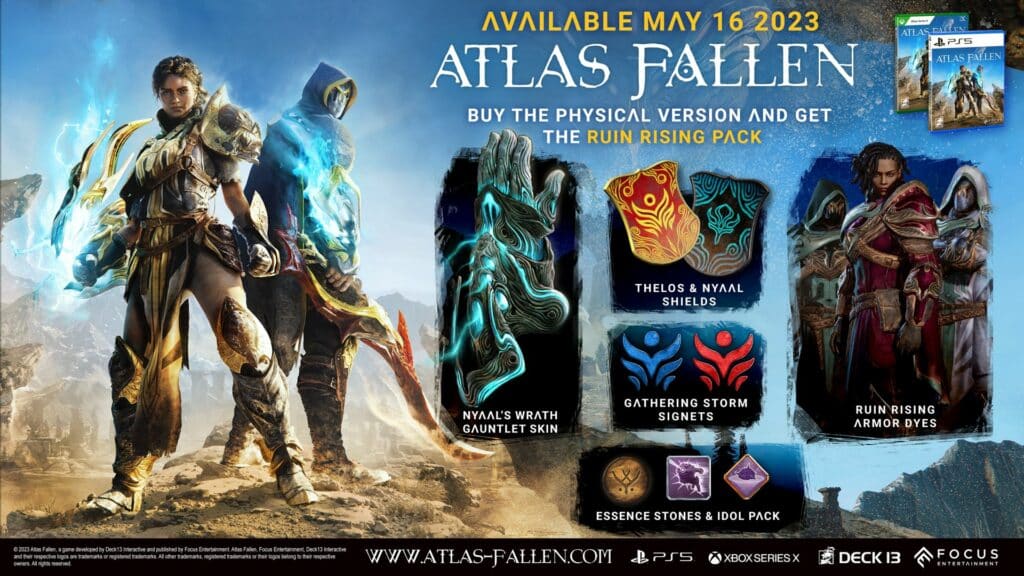 The pack contains a bunch of extra content, including armor dyes, a few shields, gauntlet skins, and an "exclusive coop indicator". Some of these don't really have any descriptions, so we'll likely find out the purpose when the game launches, but there are a good amount of cosmetics here.
Pre-Order Atlas Fallen
You now pre-order Atlas Fallen from the following links.
There is only a Standard Edition available at the moment, which costs $60 on the PS5, and Xbox Series S|X, but $50 on the PC.
While you're here, make sure to check out our other pre-order guides for other upcoming releases, including MLB The Show 23, Atelier Ryza 3, and Dead Island 2.
What do you think of the Atlas Fallen Pre-Order Bonus content? Do you think it warrants an early purchase? Share your thoughts in the comments below and let us know.