Once again, the official August 2022 PS+ Essential Lineup Leaked well ahead of Sony's official announcement, which should happen later in the day today. If you want a look ahead at the games for August 2022 PS+ Essential Games Leaked, then you can have your first look right now.
August 2022 PS+ Essential Games Leaked
With the end of July rolling to a close, a leak for the PS+ Essential titles was inevitable. The leak is once again the one and only Billbil-kun of Dealabs, who has so far been a 100% on track with all of their previous leaks, and while we are supposed to say that you should take the games list with a pound of salt, we know better than to question the leaks of Billbil-kun.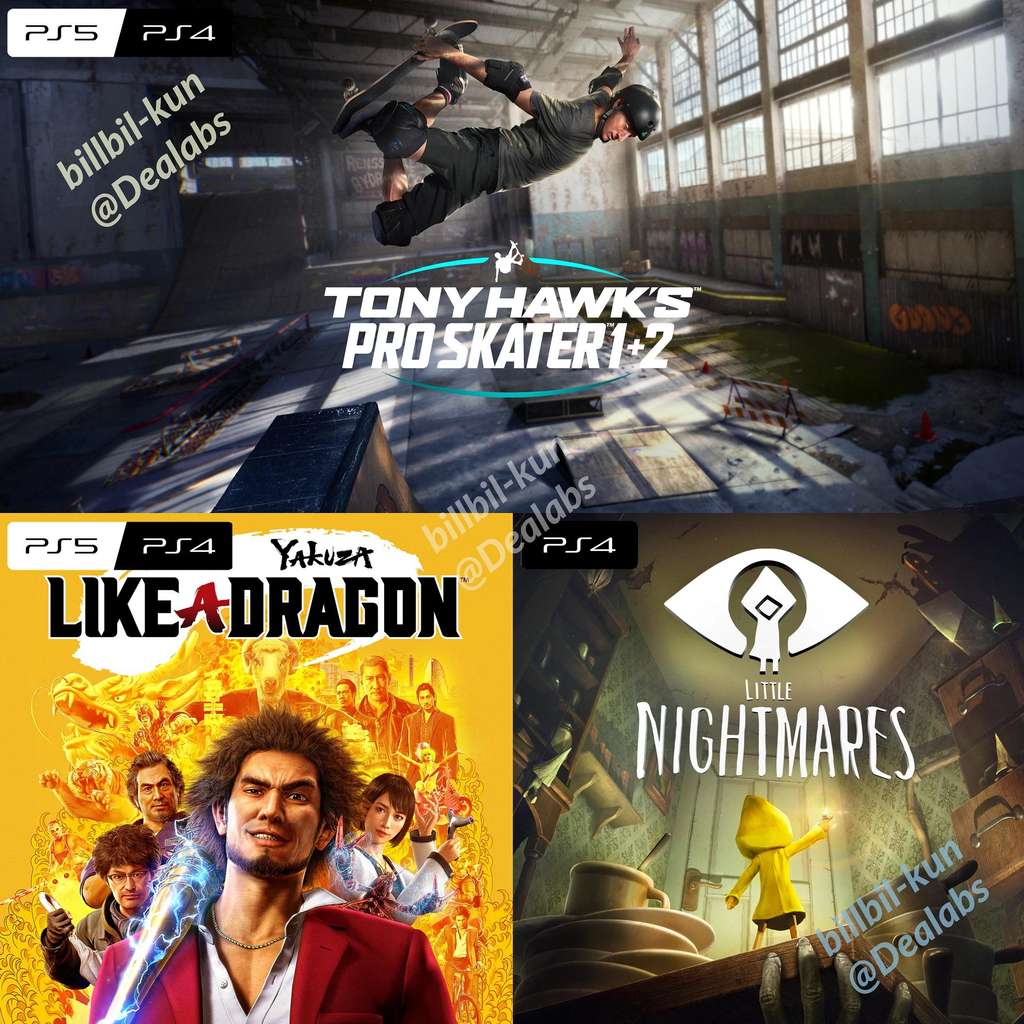 According to Billbil-kun the PlayStation Plus Essential Games for August 2022 are:
Tony Hawks Pro Skater 1+2 (PS4/PS5)
Yakuza: Like a Dragon (PS4/PS5)
Little Nightmares (PS4)
This is easily one of Sony's best months yet, with all 3 games being massive titles for the platforms they are coming for. Both of the AAA titles are easily some of the most recognized titles in their series, and the addition of Little Nightmares alone is also a well-worthy addition.
It's good to see that despite the addition of the new PlayStation Plus tiers, the quality of the monthly PlayStation Plus Essential titles hasn't deteriorated (yet) which is, unfortunately, the case with Games with Gold, as Microsoft has shifted all their focus on improving Game Pass.
With the recent leak of the August 2022 PlayStation Plus Essential Games lineup, let us know what games you are most excited to play. We know that the biggest divide will be fans clamoring to play Tony Hawk and Yakuza, but Little Nightmares is definitely a game that everyone should play as it offers an amazing 2.5D Platformer experience.
As usual, we recommend taking this rumor with some salt, but given the leakers near pristine track record, we know that this is an exercise in futility. Sony's official post should be up in a few hours from now to confirm the lineup.