The Aya Neo Pro costs almost double the Steam Deck's most expensive version – as revealed by its Indiegogo page. The handheld gaming PC's pro model is indeed priced at $1,215 and is due to ship out in September.
The regular Aya Neo version had already begun selling back in March, boasting an AMD Ryzen 5 4500U GPU, and priced at $925. According to PC Gamer, it could run Cyberpunk 2077 on low settings with an average framerate of 20. It could also manage Horizon Zero Dawn at about 30 fps on average.
The Aya Neo Pro will be equipped with a Ryzen 7 4800U, as well as an 8-core/16-thread APU. The device is based on AMD's Zen 2 architecture, similar to what's inside the Steam Deck.
What most consumers will be wondering about, would probably be related to the core differences between the Steam Deck and the Aya Neo Pro. Well, The Neo Pro has a beefier CPU, with at least double the storage too. However, Valve's Steam Deck boasts an RDNA 2 when it comes to the GPU: newer and overall better than the Aya Neo Pro's Vega graphics.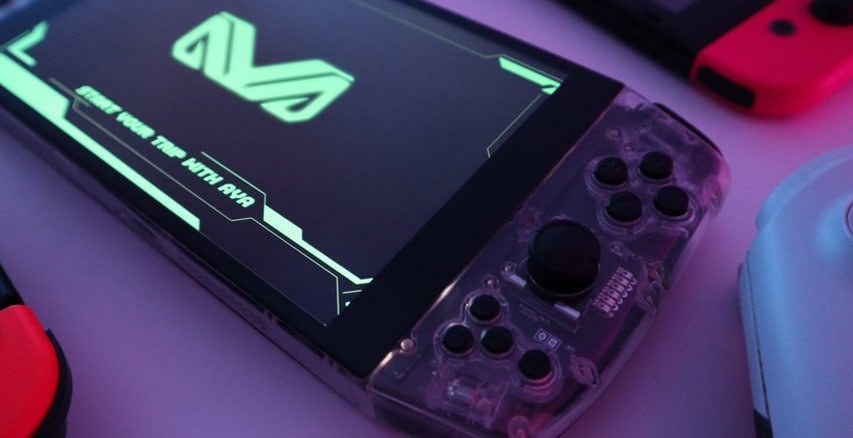 Aya Neo Pro Pricing: Is The Steam Deck Better?
Just like its previous, base model, the Aya Neo Pro comes in two colors: Dark Star (black), as well as Light Moon (white). As a little bonus, there's also a Neo Pro Retro Power edition, for $1,315. It's got the same hardware, but the color scheme includes light gray, purple face buttons, and green shoulder buttons. The Neo Pro Retro Power model is going for a more "classic handheld" style.
Overall, one could say that the Steam Deck is a more appealing choice, given the pricing and meatier GPU. However, even if the Aya Neo Pro costs more, it isn't a bad choice for those who couldn't get a hold of a Steam Deck pre-order, and wish to start off on their handheld PC gaming journey as soon as September.