Rocksteady's studios most iconic trilogy will be well remembered across the seventh and eighth generation of consoles with the Batman Arkham Trilogy. The game set a precedent on how to make a perfect superhero videogame adaptation, and the series concluded with a bang in 2015 with Arkham Knight on the PS4, Xbox One, and PC in 2015. Now it seems the trilogy could be headed to the Nintendo Switch.
Batman Arkham Trilogy headed to Nintendo Switch?
According to the retailer WTT, who previously leaked The Witcher 3 for Nintendo Switch, we might get the Batman Arkham Trilogy on Nintendo's hybrid console.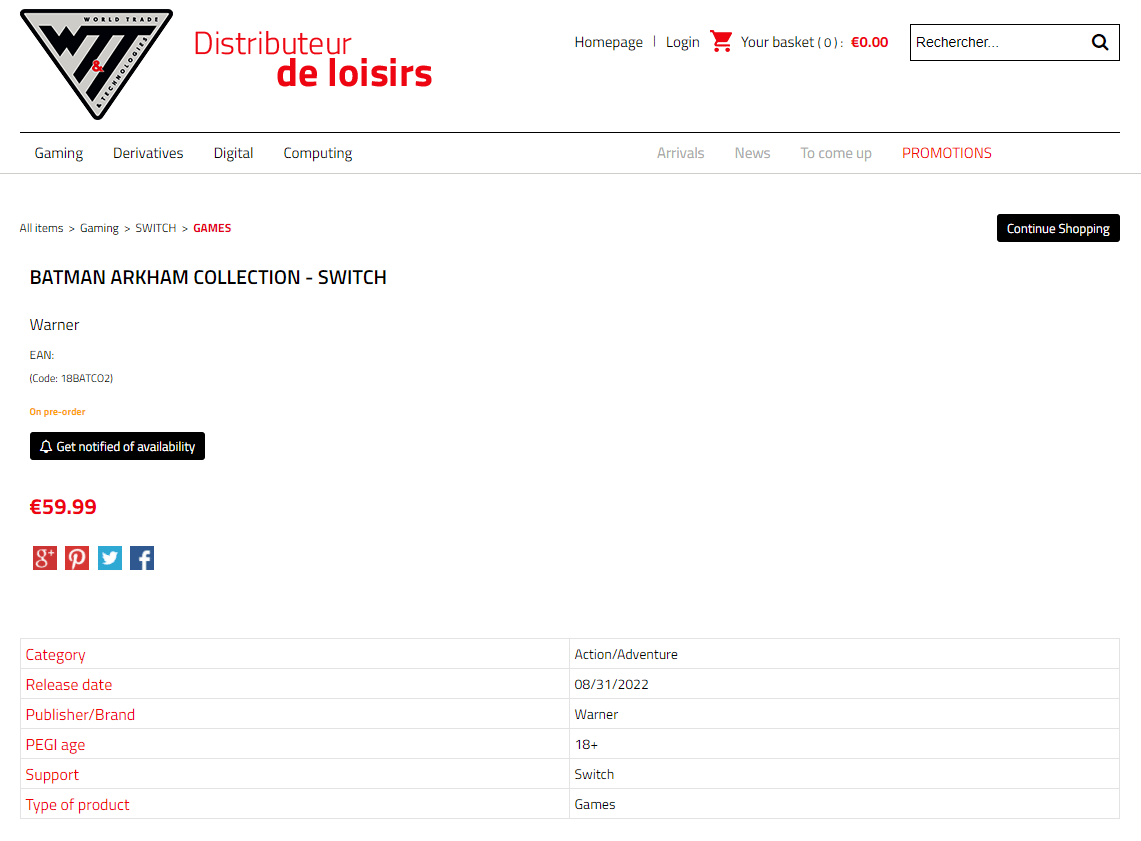 The retail store has the game labeled as the Batman Arkham Collection and a tentative release date of 31st of August, 2022.
It doesn't mention the developer, but we can hope that the brilliant minds over at Saber or Panic Button handle the porting as they have done some exceptional work with third-party titles in the past.
With the rumors of a Nintendo Direct scheduled for this month, Nintendo would be amiss to not take the opportunity to announce the trilogy.
However, there is some question on the Nintendo Switch being able to run Arkham Knight, which is by far the most demanding title of the trilogy.
Arkham City was released on the Wii U, so that does mean Arkham Asylum is also a fairly easy port of the system. However, Arkham Asylum is a much more demanding game, despite being on the same addition, especially with the Batmobile driving segments.
For now, we will have to take this as a rumor, but fans will do well to keep an ear to the ground for any news from Nintendo or Warner Bros. regarding the release of the ports on Nintendo's console.
Are you excited to try out the trilogy on Nintendo's console? Let us know in the comments section below.