According to an eagle-eyed user on the games subreddit, daniluk400, they were able to spot the presence of something called the Battlefield 2024 Year 2 Upgrade in the Origin Store backend, that is not yet accessible to the public, and with the recent addition of the title to the PlayStation Plus lineup, its no surprise that this could mean new life for the once forgotten title.
Battlefield 2024 Year 2 Upgrade – Another Year of Support?
It's no secret to the gaming world that Battlefield 2042 had a less-than-spectacular launch. With bugs, balance issues, and a whole plethora of problems plaguing the game in the months after launch, it was bound to be one of the titles that fans were hoping EA would cut the cord on.
However, it appears that a post on the game's official subreddit may have confirmed that it has gotten a second wind. With the yet-to-be-announced Year 2 Upgrade.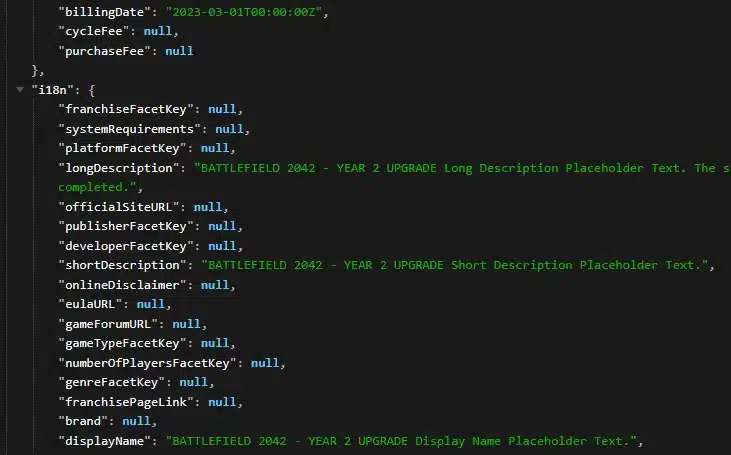 While the game was written off by fans, the recent months have shown that the game is in a significantly better state than what it was months ago, and with the recent release on the PlayStation, and the addition fo the title to Xbox Game Pass in November 2022, it's no wonder that the game is getting attention once again.
While an official announcement from EA and DICE is still missing, we will have to treat this news as a rumor.
What are your thoughts on the potential prospect of a year 2 pass? let us know in the comments section below!