Minecraft is still very much popular nowadays especially when you consider that people can basically do whatever they want with it. Of course, Minecraft will only become more interesting with the use of different texture packs and different things to build.
If you are a big fan of anime like me, you can create a lot of interesting worlds by making use of these best anime Minecraft texture packs. With that said, let's dive right in and get started.
Naruto Pack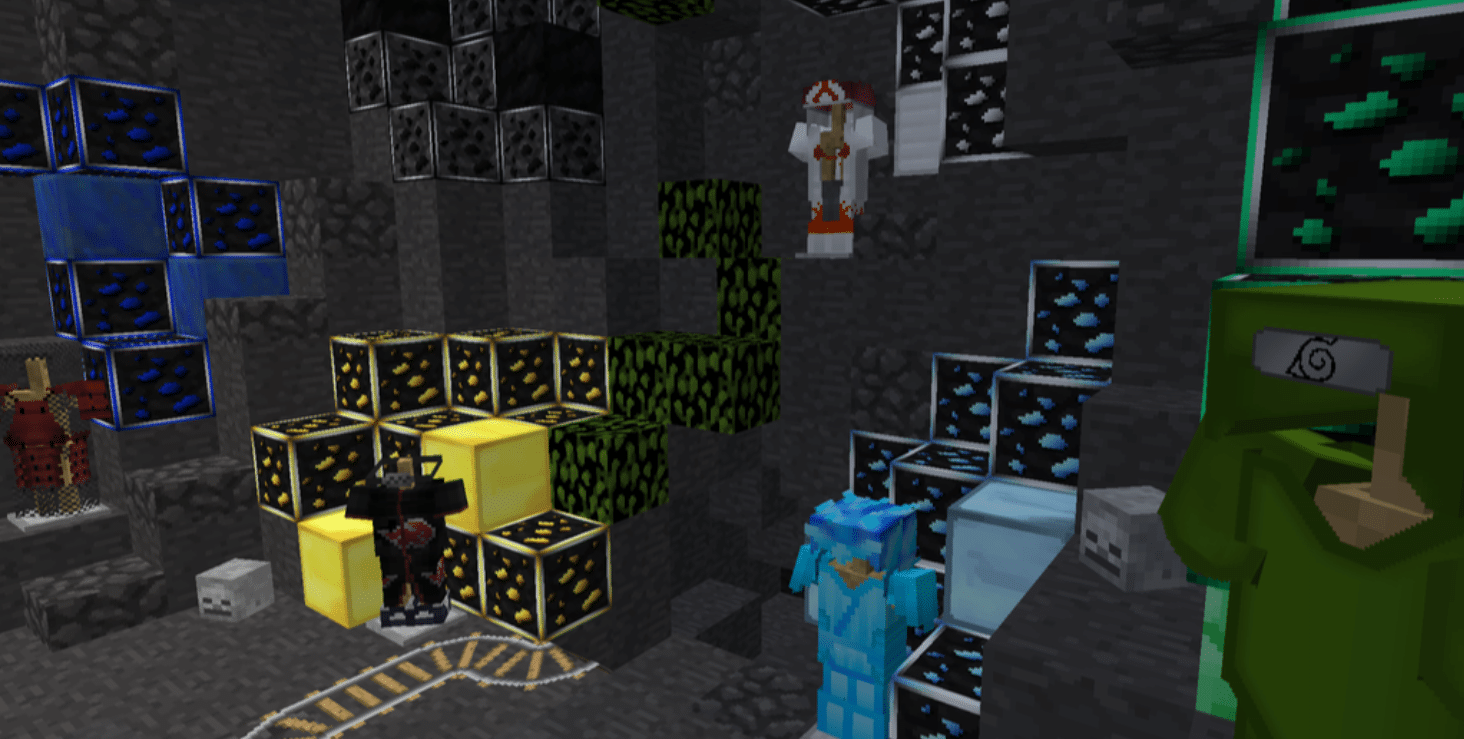 Naruto will always be one of the best and most popular anime series in history. There are plenty of lovable characters and images that you can find in the Naruto anime. And let's not talk about the nostalgia that comes with Naruto.
So, if you want to create your own Naruto universe in Minecraft, using this Naruto Texture Pack can be a great way for you to relive your Naruto memories.
There are plenty of different things that are interesting in this anime texture pack such as the ore textures and the fact that Endermen are actually made to look like Akatsuki. And, guess what, when you up killing these Akatsuki Endermen, expect to get a Sharingan in return.
Demon Slayer Pack
Demon Slayer or Kimetsu no Yaiba, as it is what it is called in Japanese, is one of the most popular anime series in recent years due to the engaging story and the amazing animation that comes with it. Needless to say, there are plenty of different Demon Slayer fans in the world.
For those who want to create their own Demon Slayer world in Minecraft, we introduce to you a Demon Slayer Pack that comes with different Demon Slayer-themed textures that you are surely going to love the entire Kimetsu no Yaiba world. Imagine your characters looking like classic Demon Slayer heroes.
Anime Sky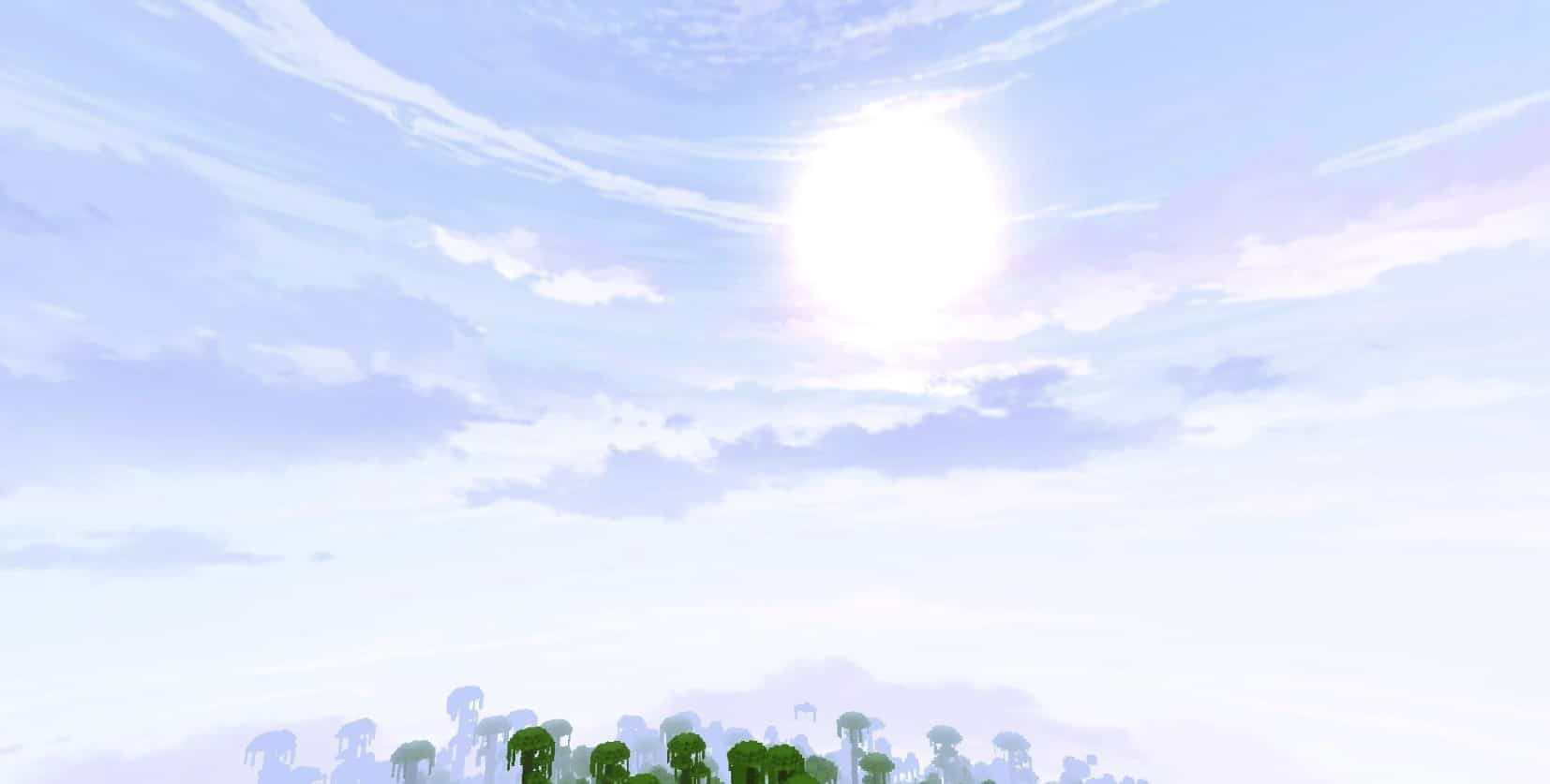 One of the best things in anime is the beautiful sky. It is filled with vivid colors that not only look pleasing but also enhance the aesthetic. Luckily, you can do that in Minecraft as well. With this "Anime Sky" pack, the sky in your game will look straight out of your favorite anime.
It not only makes the sky look stunning during mornings but also during nights as well. You can see the stars and the moon – just don't look too closely or you might turn into a Giant Ape.
Anime Glass Texture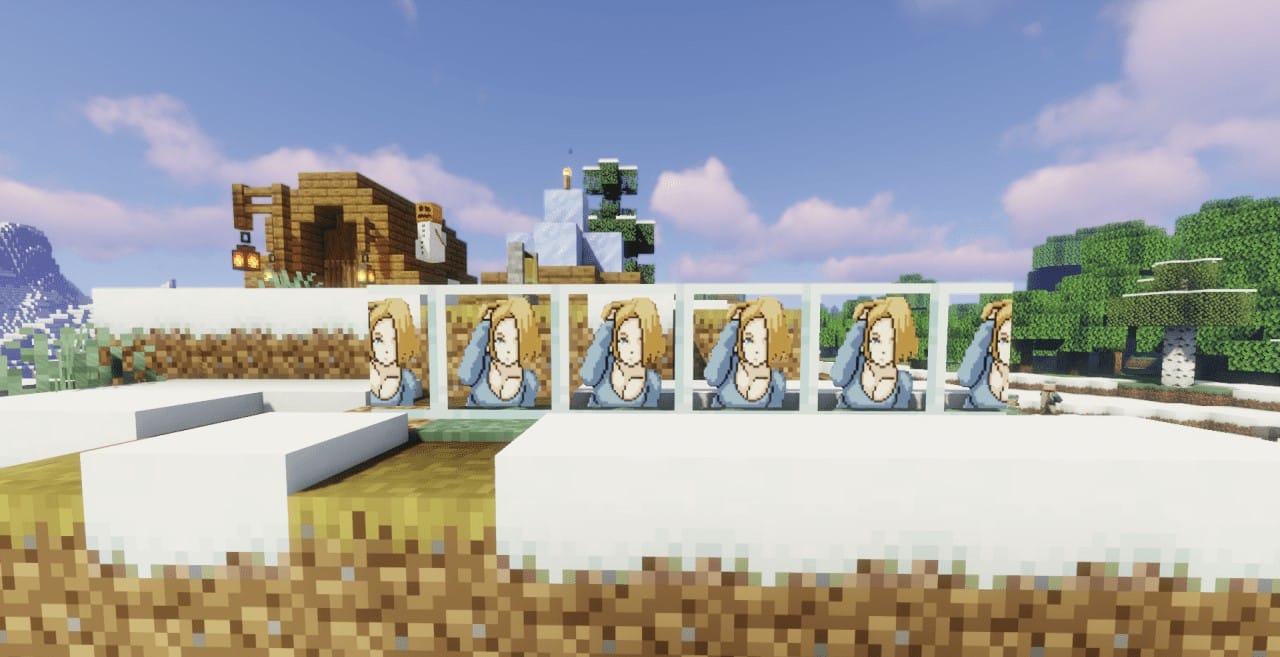 As the name suggests, this texture pack puts anime waifus on different glasses in the game. Whether you use stained glass, stained glass panes, regular glass, or regular glass panes, you will see an anime girl on it.
If you're tired of looking at boring old windows in Minecraft, you can spice them up with this pack.
Cardcaptor Sakura
Alright, I'll be honest, I'm not that familiar with Cardcaptor Sakura as much as I would like to be. However, I cannot deny how awesome this pack looks. It adds new clothing textures that resembles the anime and changes the HUD as well.
Everything looks straight out of the show which is a big treat for Cardcaptor Sakura fans. The best part is that you can even use the Arcane Circle which looks extremely cool!
Anime Realistic Japanese Texture Pack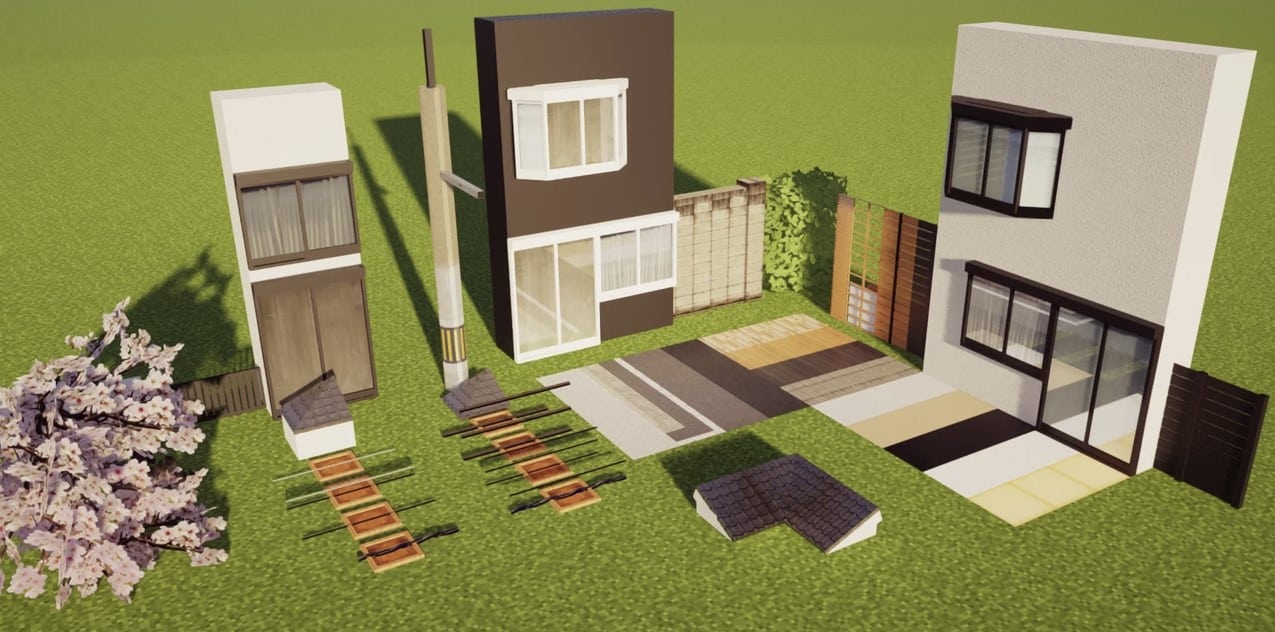 We can't talk about anime without talking about Japan. This texture pack allows you to build realistic Japanese structures like in one of your favorite Japanese anime (I was just looking for an excuse to put that Metal Gear Solid reference).
This pack can be a bit on the heavier sides of things but if you're PC can handle it, then your game will look phenomenal. It looks even better if you use it with ray tracing as the light reflects from the tiles to enhance the overall aesthetic.
Genshin Impact Pack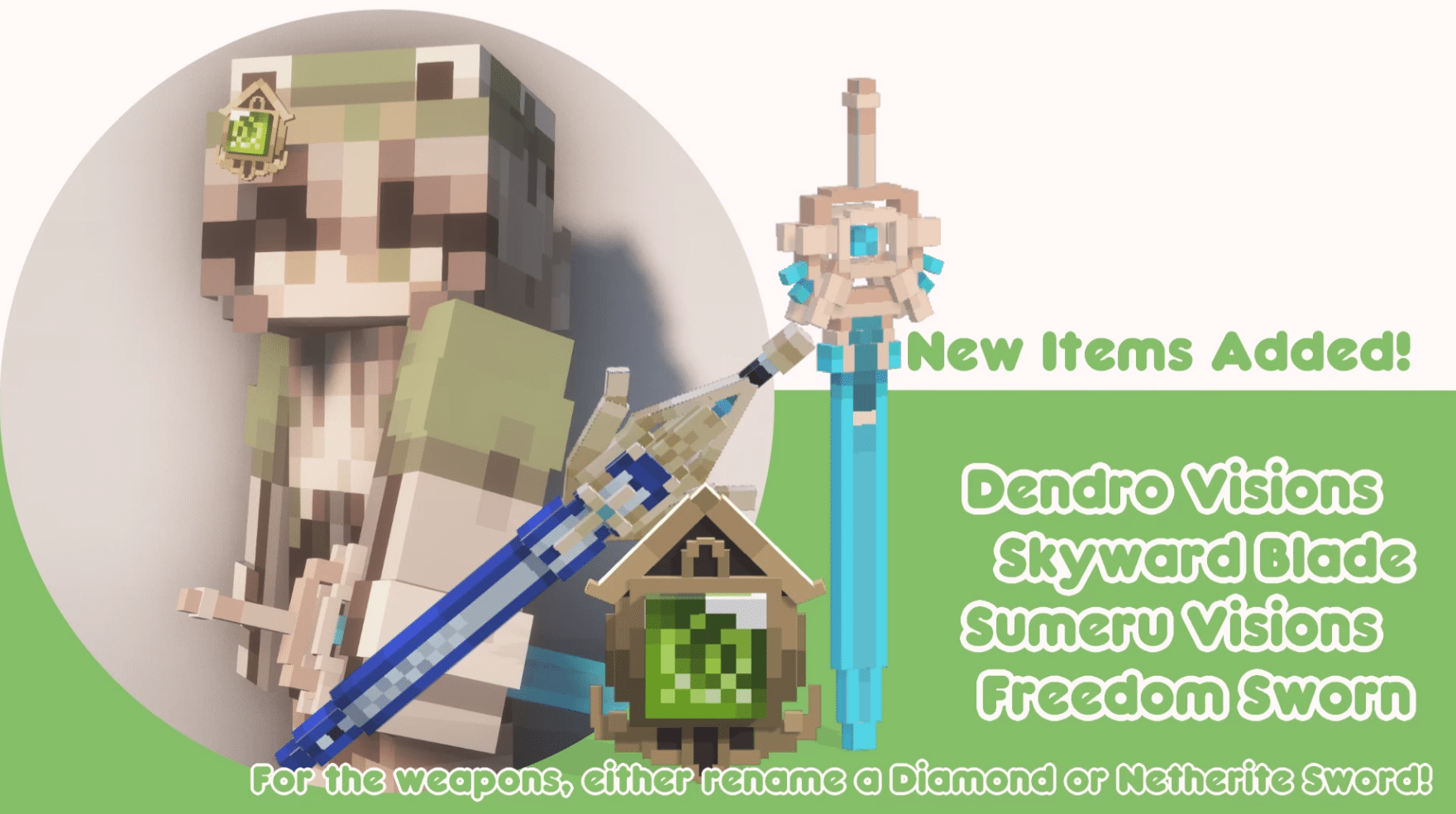 While not technically an anime (yet), this pack adds various textures to resemble Genshin Impact. The game is extremely popular so it's only natural that you'll want to add textures to Minecraft as well.
I am not a big fan of Genshin but this texture pack makes everything look nice, and that's what really matters. This pack doesn't only have random textures, it also makes some of the hats look like something Genshin characters would wear.
Anime Bed Overlays Pack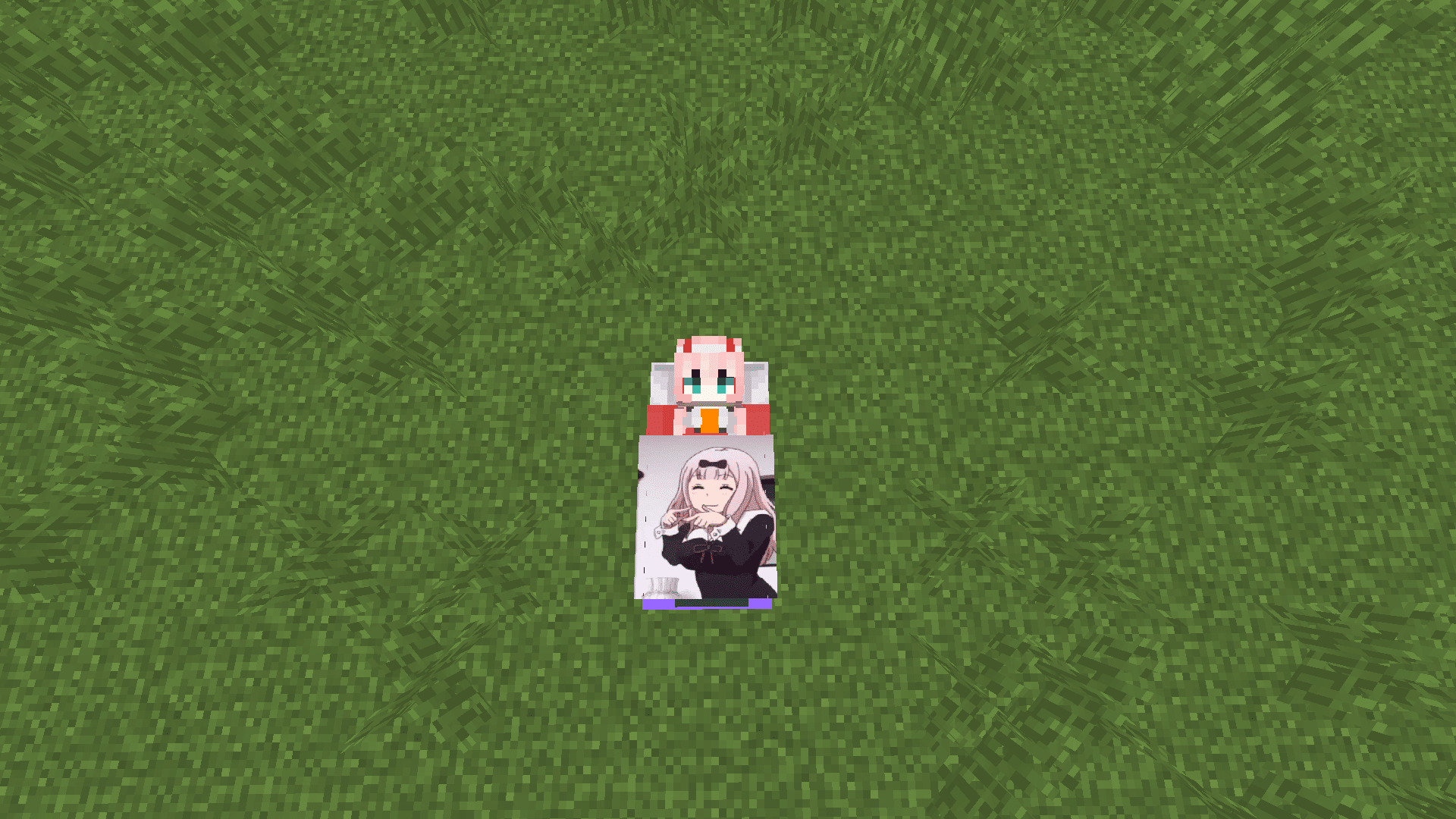 Alright, this might be only for my men of culture but I still included it on the list. The Anime Bed Overlay does exactly what it says – it adds a bunch of waifus on your bed. Gone are the days when you would sleep alone in Minecraft.
There are a total of 16 bed overlays which gives you plenty of options to choose from. Plus, you can even upscale the textures to 4k if you really want to.
Quintessential Quintuplets Pack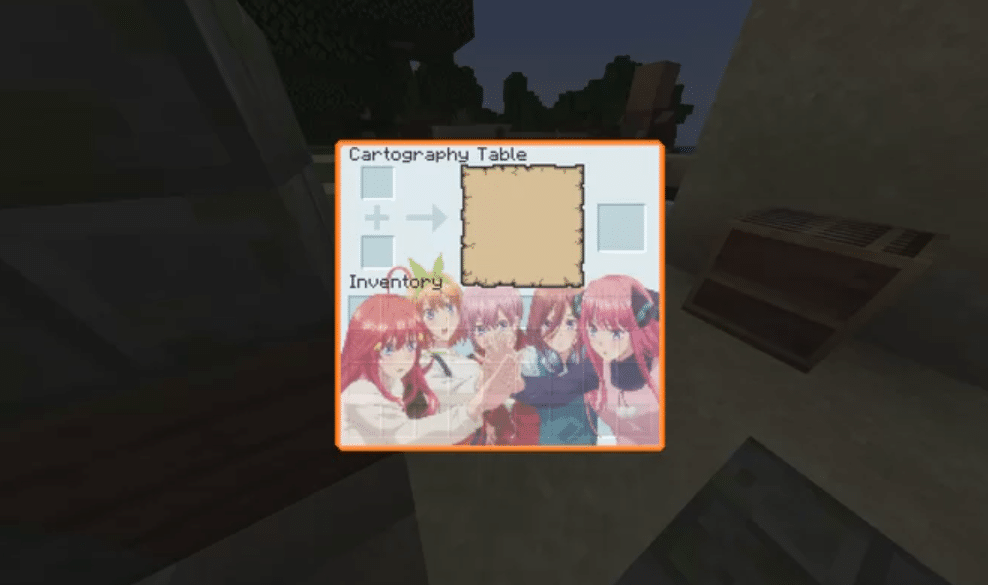 Here's a fun fact about me, I secretly love Quintessential Quintuplets but I will never admit that in real life. However, since we are on that subject, there was no way I could not include this cute pack on this list.
The Quintessential Quintuplets Custom GUI Pack modifies your HUD and loading screens to match that of the show. While there are no drastic changes included in this, fans of the anime will love seeing all the girls from the show when they open their inventory.
On a side note, Miku is the best waifu, and I won't hear otherwise.
K-On!! Custom GUI Pack
Finally, let's talk about an underrated anime – K-On! The show itself is absolutely incredible but this texture pack makes me want to rewatch it. Since it is a GUI pack, it changes your HUD, loading screens, and other menus, and adds characters from the show to them.
The crafting menu has never looked more wholesome before. Seeing all the girls from the band made me smile. But for real, though, give the anime a try, it's pretty good.
Conclusion
And there you have it; those are the best anime Minecraft texture packs. We made sure to include tons of mainstream anime so that you can find your favorite one and install the pack in Minecraft.
Which anime is your favorite? Would you like to see other anime texture packs as well? Let us know your thoughts in the comments below!