This list is for the most hardcore anime fans out there. We searched the entire internet to find our picks for the best anime PFPs to use.
Choosing your profile picture is one of the most important things for an account. It helps people find out who you are and can make you stand out from the crowd.
Typically, PFPs should represent you. It can be used to make a statement, define your character, and is used by other people to identify you.
For more serious accounts like LinkedIn, MS Teams, Skype, and Zoom, it's probably better to use a professional picture as your PFP. However, for more social and casual sites like Pinterest, Twitter, and Discord, you are free to choose any PFP you like.
Some of the most popular PFPs include memes, pop culture references, movies, video games, TV shows, and anime. But, you can essentially use any photo that you like as your PFP. It's entirely up to you as long as you comply with the rules and guidelines of the site.
Today, we will be focusing on anime, which was a $23.6 billion industry in 2020. It's also home to some of the highest-grossing media franchises like Pokémon, Hello Kitty, and Dragon Ball.
The list will include some of the highest-rated and widely popular anime in recent years. It will also include different funny anime faces, anime girls, anime boys, cute anime, some GIFs, among many others.
Without further ado, here are our picks for the best anime PFPs to use in 2021.
Best Anime PFP
We sorted the different anime PFPs into eight different categories and sections.
Feel free to jump to any section you like and search for your favorite ones!
Anime Girl PFP
We're starting off the list with a simple yet popular category, anime girls. This category will include anime girl PFPs from your favorite anime franchises. Be on the lookout for your favorite anime girls with guns, fierce anime girls, and anime girls in armor.
Also, make sure to keep your eyes peeled for your favorite anime waifus like Erza Scarlet, Asuna Yuuki, Hinata Hyuga, Lucy Heartfilia, Akame, Mikoto Misaka, Rem, Emilia, and Tatsumaki, among many others.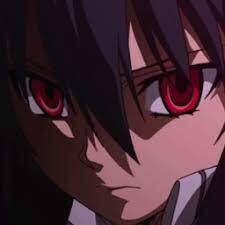 Those were some of the best anime girl PFPs you can use in 2021. Find a photo, download it, and make it your anime girl PFP right now.
Anime Boy PFP
Of course, we can't talk about the best anime waifus as PFPs if we aren't going to talk about the best anime husbandos. This section is dedicated to the best anime boy PFPs you can use in 2021. These PFPs range from the most chill and laziest anime boys to the more serious and tough anime characters.
We've included characters like Sasuke Uchiha, Levi Ackerman, Trunks, L, Roronoa Zoro, Ken Kaneki, Monkey D. Luffy, Rin Okumura, Edward Elric, Killua Zaoldyeck, and etc. Available for you to download and make them your anime PFP.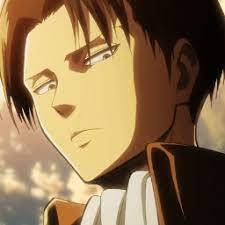 Take your pick from the best anime boy PFPs out there. Feel free to choose your husband and make them your PFP.
Cool Anime PFPs
Now let us move on to some cool anime PFPs. These pictures are some of the most awesome and cool photos from anime that you can get. These include photos of characters wearing sunglasses, striking awesome poses, using their abilities, and flexing.
We have gathered these anime PFPs from different series like Detective Conan, Dragon Ball, Fullmetal Alchemist, Jojo's Bizarre Adventure, Hunter X Hunter, Naruto, Slam Dunk, and One Piece. Hopefully, you can find one that reflects your own personal coolness.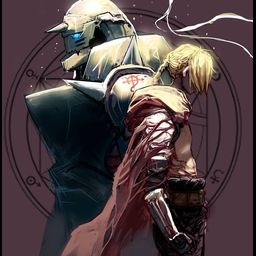 Those were some pretty insane profile pictures to use. They are fantastic and come from some of the best anime series there are. The photos include Luffy from One Piece smoking a cigar, incredible fight scenes from My Hero Academia, Dragon Ball, and Naruto, among many others.
Sad Anime PFPs
These next set of profile pictures will include sad moments, characters crying, people sitting in the rain, and heartbroken characters. These anime PFPs will showcase disappointed, miserable, and depressed feelings.
I know how hard it is to see the characters we love when they are sad and depressed. Sometimes, we can even relate to what our favorite characters are going through and feel their emotions hit twice as hard.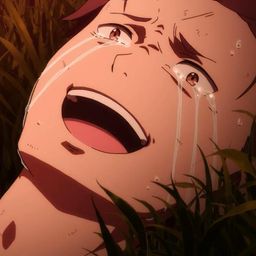 These anime characters went through some pretty dark and challenging moments. I'm sure that we can all relate to at least one of these anime characters. Choosing a profile picture that represents what you are currently feeling is a great way to subtly express yourself.
Cute Anime PFPs
This section is reserved for cute and fluffy anime PFPs. This includes cute creatures, cute poses, happy anime girls, charming characters, among other adorable and lovable profile pictures to choose from.
Feel free to browse through all the different pictures and pick your favorite kawaii photo to make your profile picture.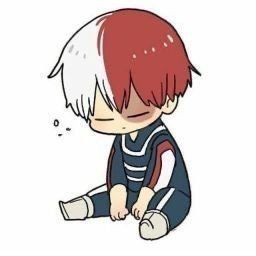 Those were some of the most kawaii-looking anime profile pictures you can find. Some of them are fan-made, some characters were made into chibi versions, some are wearing costumes, while some were directly taken from their respective shows.
Funny Anime PFPs
We've all seen our favorite anime character make a funny face or do a funny dance that made us laugh. Being funny gives the characters a bit more personality and allows us to relate to them more.
The following pictures will focus on those fun and enjoyable moments of our beloved anime characters. It will also include some memes, jokes, and puns from different anime franchises.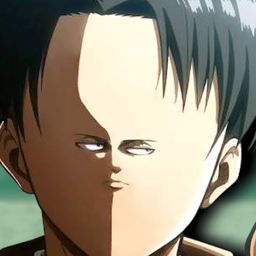 Surely, you were able to find at least a photo or two that made you laugh. I'm certain that you can find the perfect profile picture to make everyone that sees it laugh or giggle.
Aesthetic Anime PFPs
I know that we all love those aesthetic Instagram feeds. They look nice and beautiful, soothing to the eyes, and even relaxing in some instances. Having an aesthetic anime photo as your profile picture will definitely help you gain the approval of a lot of people.
You can expect these aesthetic photos to have amazing backgrounds, great poses, beautiful anime girls, great-looking anime boys, and insane effects.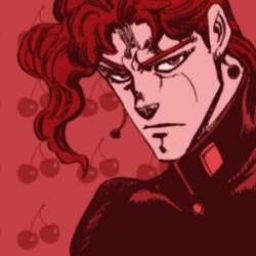 Hope that you can find a great anime PFP here that matches your desired aesthetic look.
GIF Anime PFPs
Graphics Interchange Format or GIFs are essentially just moving images. They can be used to capture an epic anime battle, a beautiful scene, a transformation, or anything that can be better expressed with movement.
These GIFs are perfect as a PFP if you want to stand out from the crowd. Unfortunately, not all sites allow GIFs to be used as profile pictures. So make sure to double-check if the site allows it first.
Those were our picks for the best anime PFPs to use in 2021. You can for sure find one that reflects your personality, mood, or aesthetic. Feel free to download all the photos you like!