If you're here, then you're probably curious about what the best Apex maps are, correct? After all, it's the different maps and their design that makes Apex such a beloved game. Over the years there's been a noticeable shift in map design. Some fans prefer the newer maps, while others like the older maps more.
Regardless, it's apparent that the developers put in a lot of care when designing these maps. Hopefully, now that Respawn Entertainment has opened a new studio we'll get to see even more exciting things in the future.
With all that out of the way, let's take a look at what are the best Apex Legends maps.
World's Edge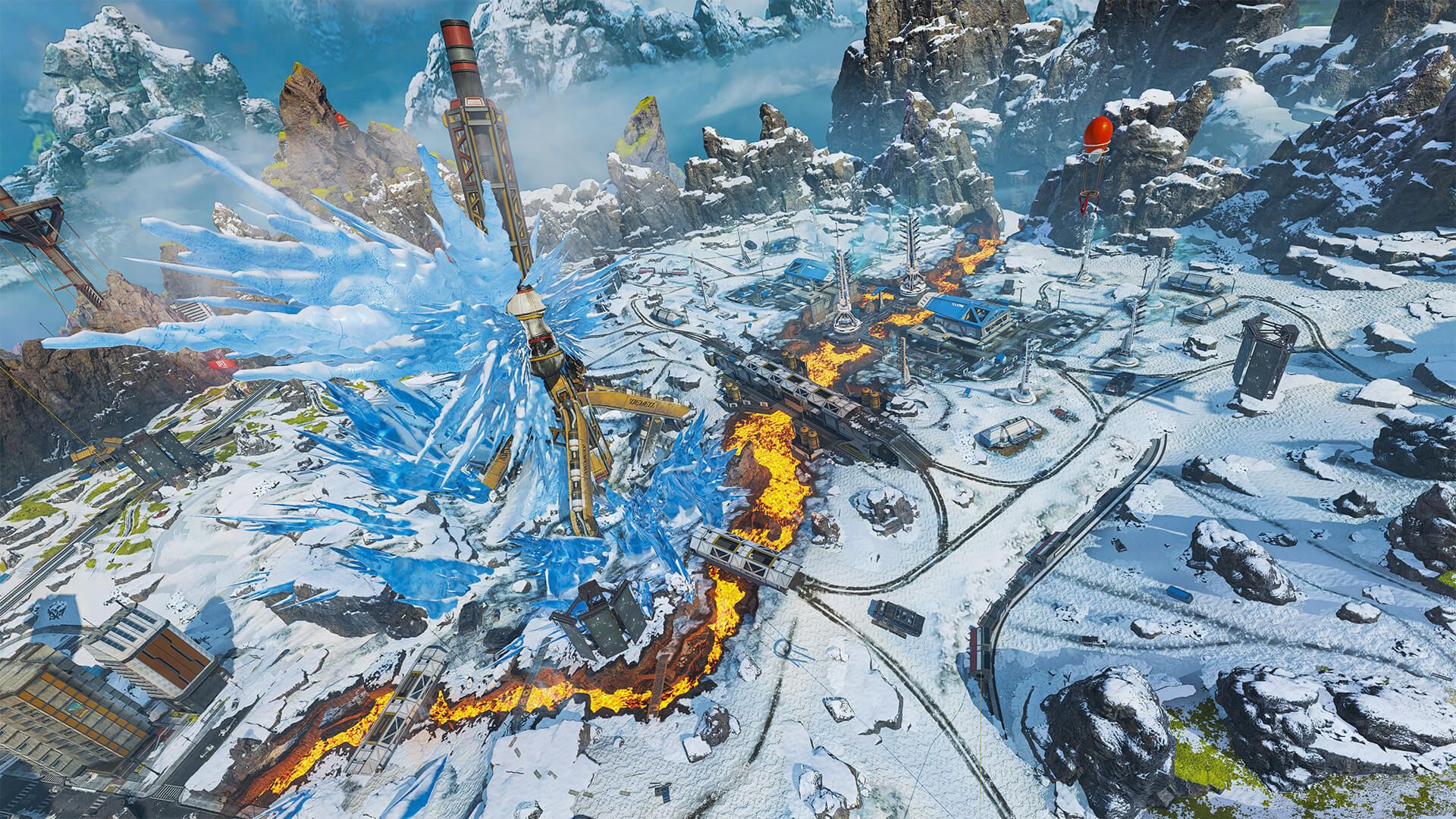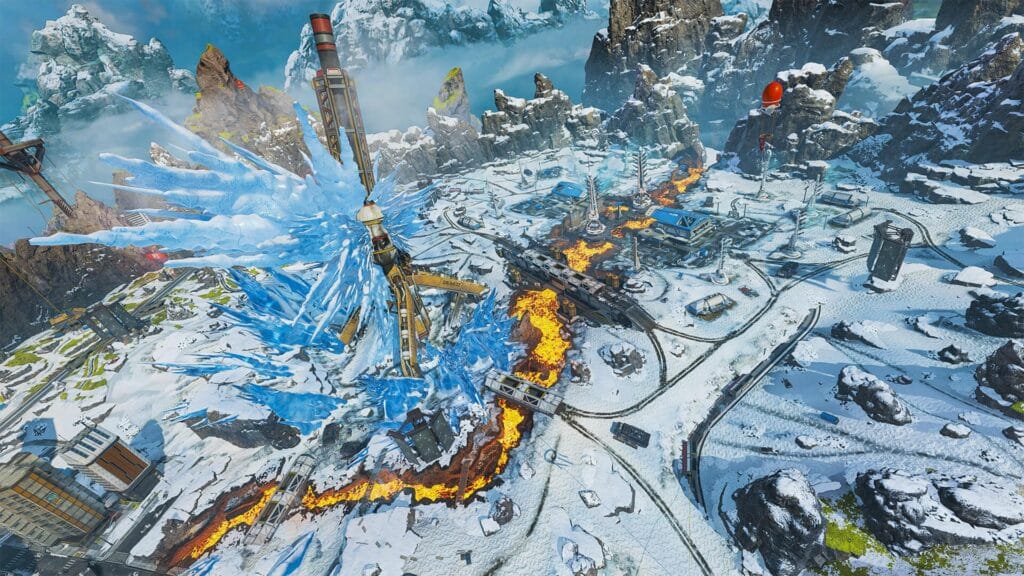 Location: Talos
First introduced in the game: Season 3
Simply put, nothing beats World's Edge. It's hands down the most popular map in Apex Legends. It also has some of the best landing spots in Apex Legends.
The thing that makes World's Edge the best map is the fact that it has a bit of everything really. Do you enjoy close-quarters engagements? Then feel free to drop either at Fragment, Big Maude, or the Lava Syphon. Maybe you prefer long-range engagements? Well, the map is quite spacious as it is, so it's likely that you'll get some of those too.
World's Edge also features a lot of neat hidden features, like Rampart's Emporium or Bloodhound's Trials. On top of all that, you also have a few vaults scattered around the map. All of these factors combined easily make World's Edge the best Apex map hands down.
Storm Point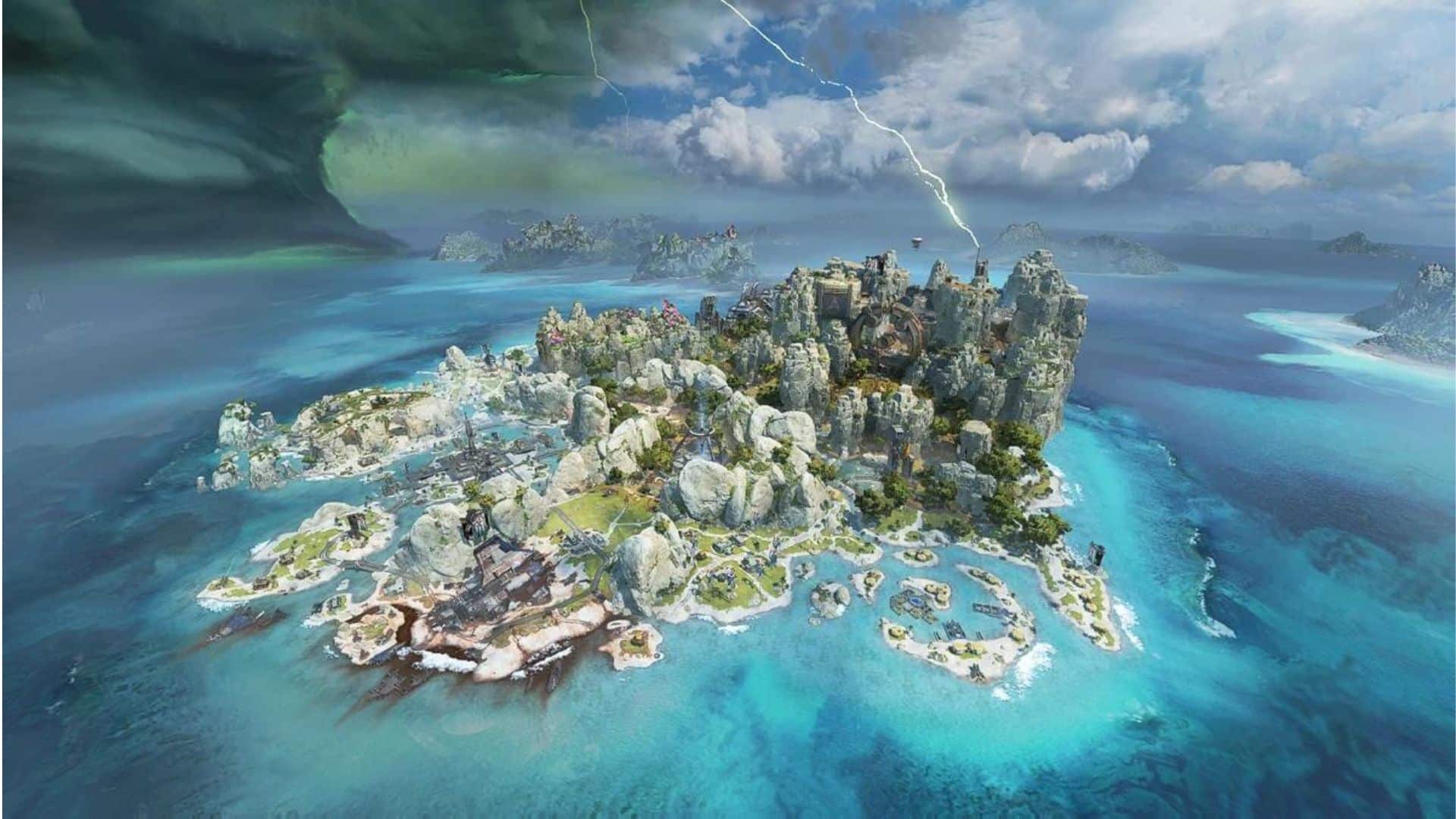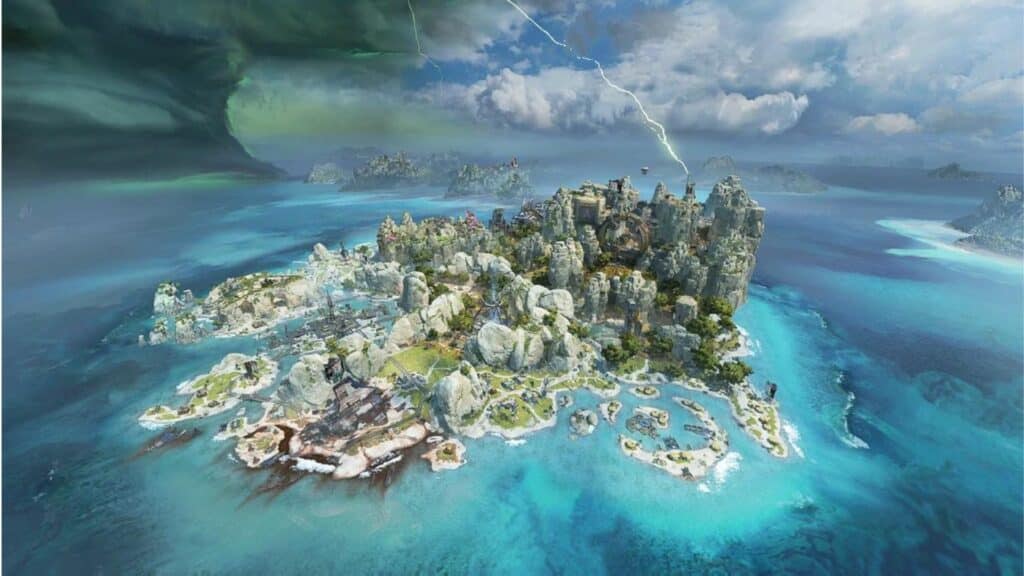 Location: Gaea
First introduced in the game: Season 11
Storm Point comes in at number 2 on the list. This map is quite unique as it's infested with hostile fauna at every step, which adds an extra challenge that you have to take into consideration.
All in all, it's a good map, as it has a bit of everything. Interesting sights? Check. Cool areas to explore and loot? Check Hidden features to discover? Check. Plus, with the right graphics settings, it's probably the most aesthetically pleasing map there is in Apex Legends.
The only downside that Storm Point has is the fact that traversing it is a nightmare. The gravity cannons help, but they're spaced out quite far from each other. That fact alone sadly puts Storm Point at the number 2 spot.
Kings Canyon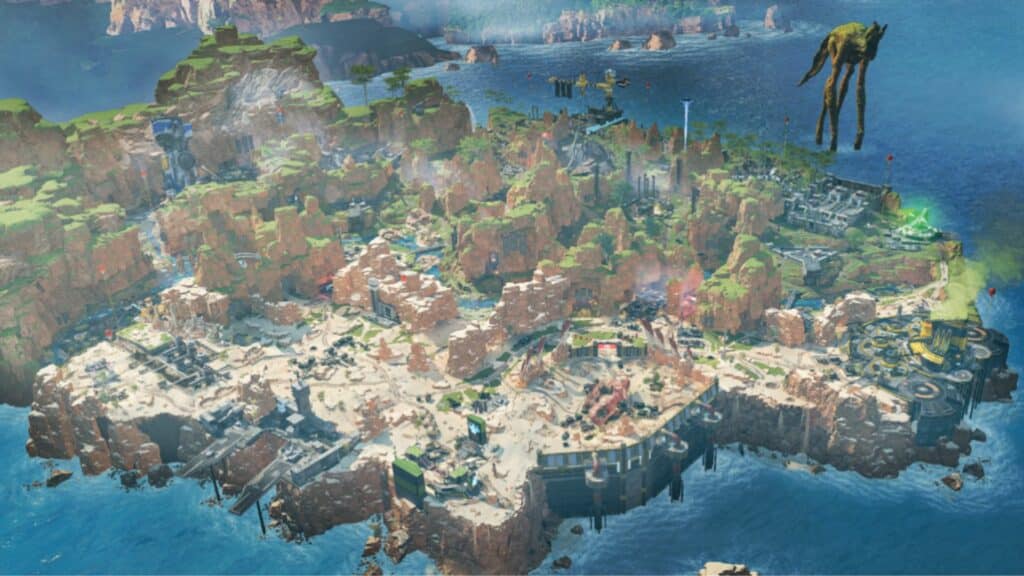 Location: Solace
First introduced in the game: Season 1
Kings Canyon comes in at number 3 on the list. This map was actually the first map that was released in Apex Legends all the way back in Season 1. Since then, the map has received more reworks than any other map in the game.
Because it's constantly being reworked, Kings Canyon has the most notable spots out of any of the maps, however, more does not necessarily mean better. Simply put, the map could never wash off the fact that it was a testbed for new ideas.
Yes, the map does have a bit of everything, but the experience feels unrefined compared to the previously mentioned maps. Still, it's not a bad map, which is why it gets the number 3 spot on this list.
Broken Moon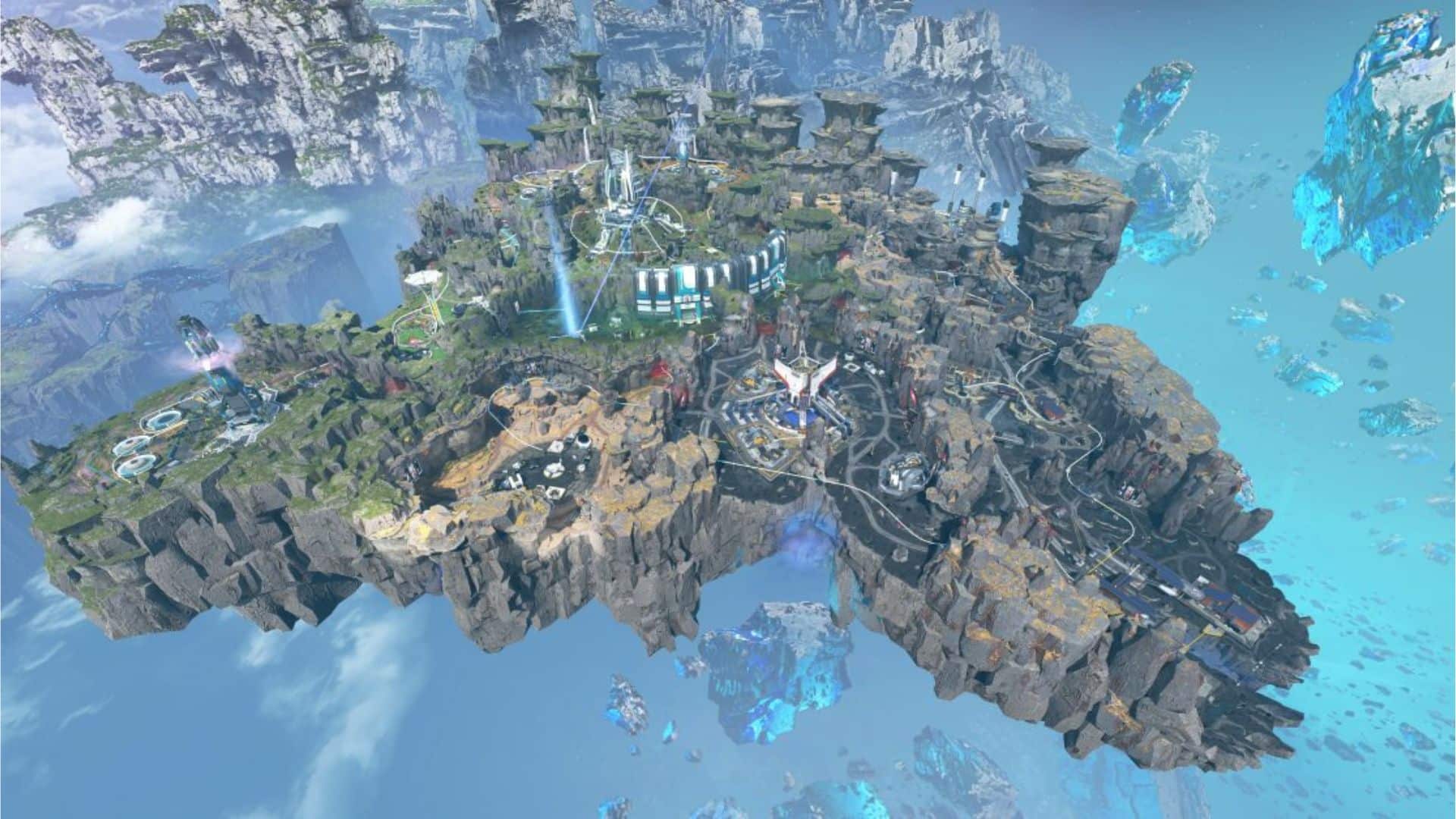 Location: Cleo
First introduced in the game: Season 15
Broken Moon is personally my favorite map in the game, yet, the broader community does not share my sentiment in that regard. Broken Moon is Apex's newest map, as it was released back in Season 15.
The reason players hate this map is that there are too many confined spaces, with high cliffs separating each area. This practically means that most of your engagements will be in close quarters, with only a select few areas offering you the chance to have long-range engagements.
A cool feature of the map is that it's almost entirely connected with zip lines, which makes traversing the map a peace of cake. All of this leads to a more aggressive and high-risk playstyle, which understandably isn't everyone's cup of tea.
Olympus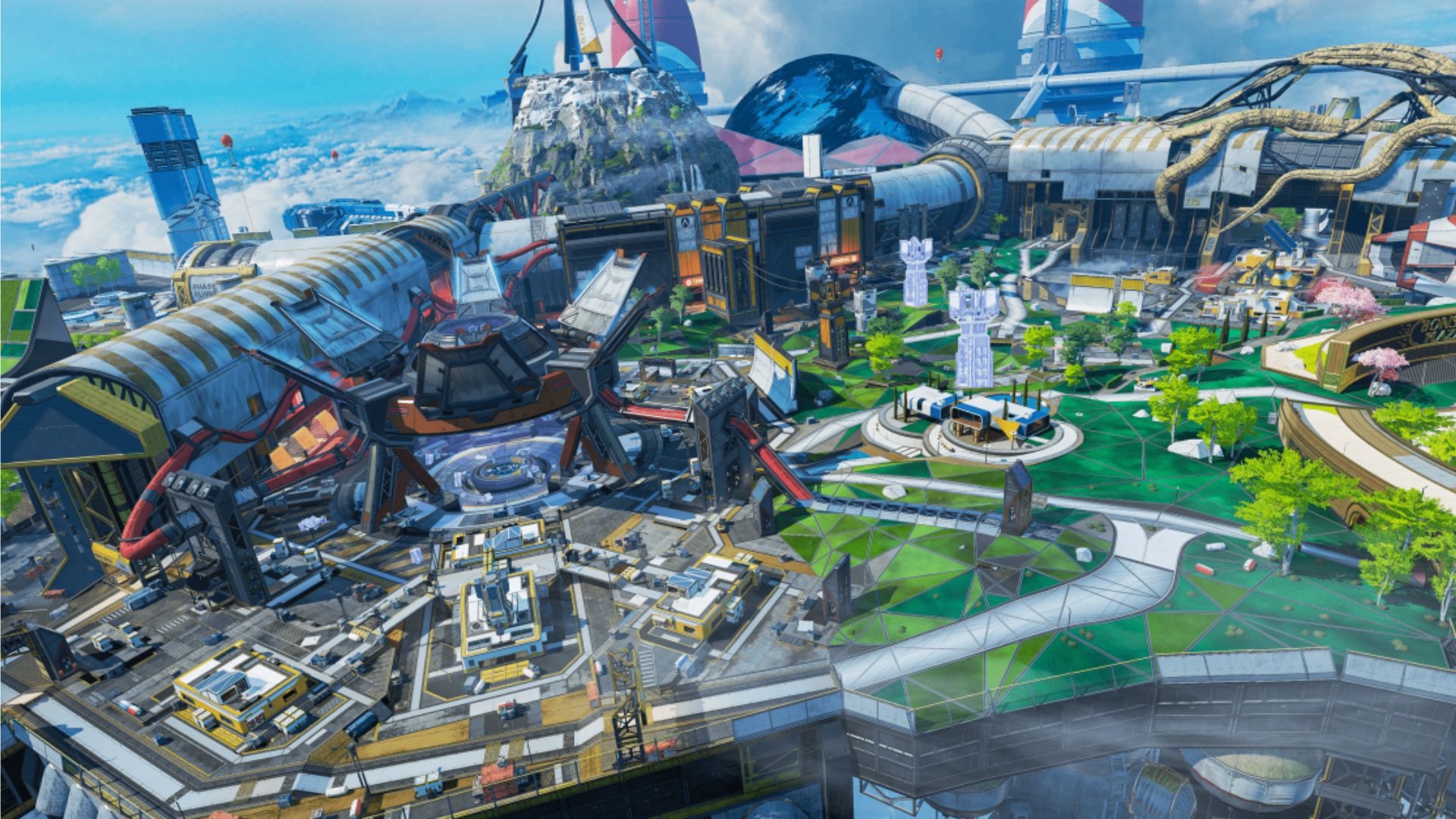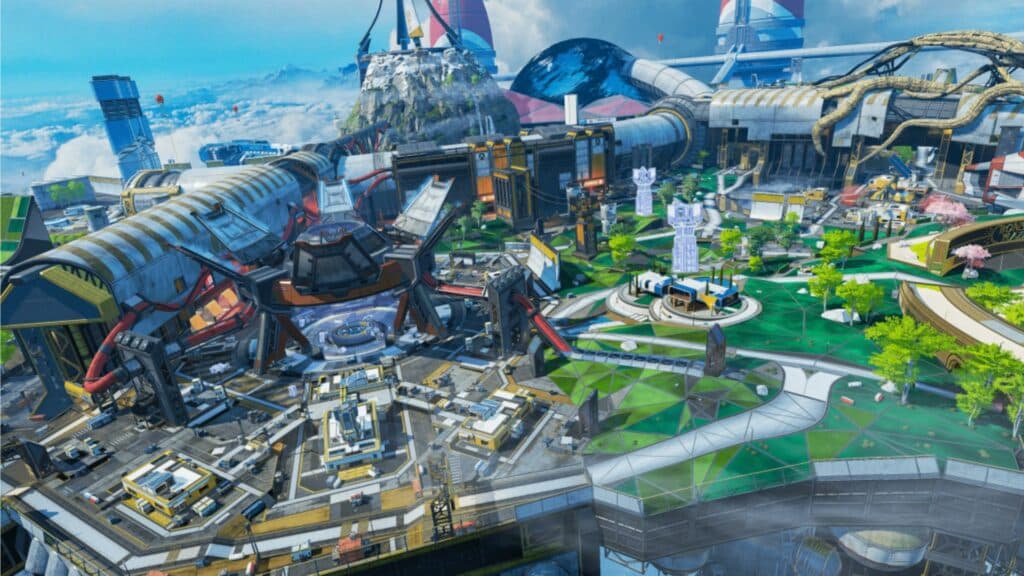 Location: Psamathe
First introduced in the game: Season 7
This might be quite a controversial take for some, but Olympus is the worst map in the game.
Olympus' map layout has a cool design that's somewhat reminiscent of a Fibonacci sequence, however, the map itself leaves many things to be desired. It tries to accomplish everything all at once and it falls short in almost every regard.
One of the biggest gripes people have with the map is the fact that you can straight up fall off the map if you're not careful. Another problem with the map is the fact that the main form of transportation is the Trident. There are Tridents scattered across the entire map, in theory, it sounds cool. In practice, however, it's impossible to start an engagement as everyone drives away as soon as you start shooting at them.
All these cons put Olympus in the last spot and ungraciously earn it the title of the worst Apex map in the game.