As you get ready to dive into Starfield's ever-expansive galactic adventure, you'll first have to go through a detailed character creator. You can customize your character's looks and choose their background and traits. There are 21 backgrounds for you to choose from in Starfield. So, which one should you pick?
We have curated a list of the 10 best backgrounds you can choose in Starfield. These backgrounds were short-listed based on how useful their skills are and what kind of playstyle they promote.
We'll go through all of their pros & cons below, so let's get started!
How Do Backgrounds Work in Starfield?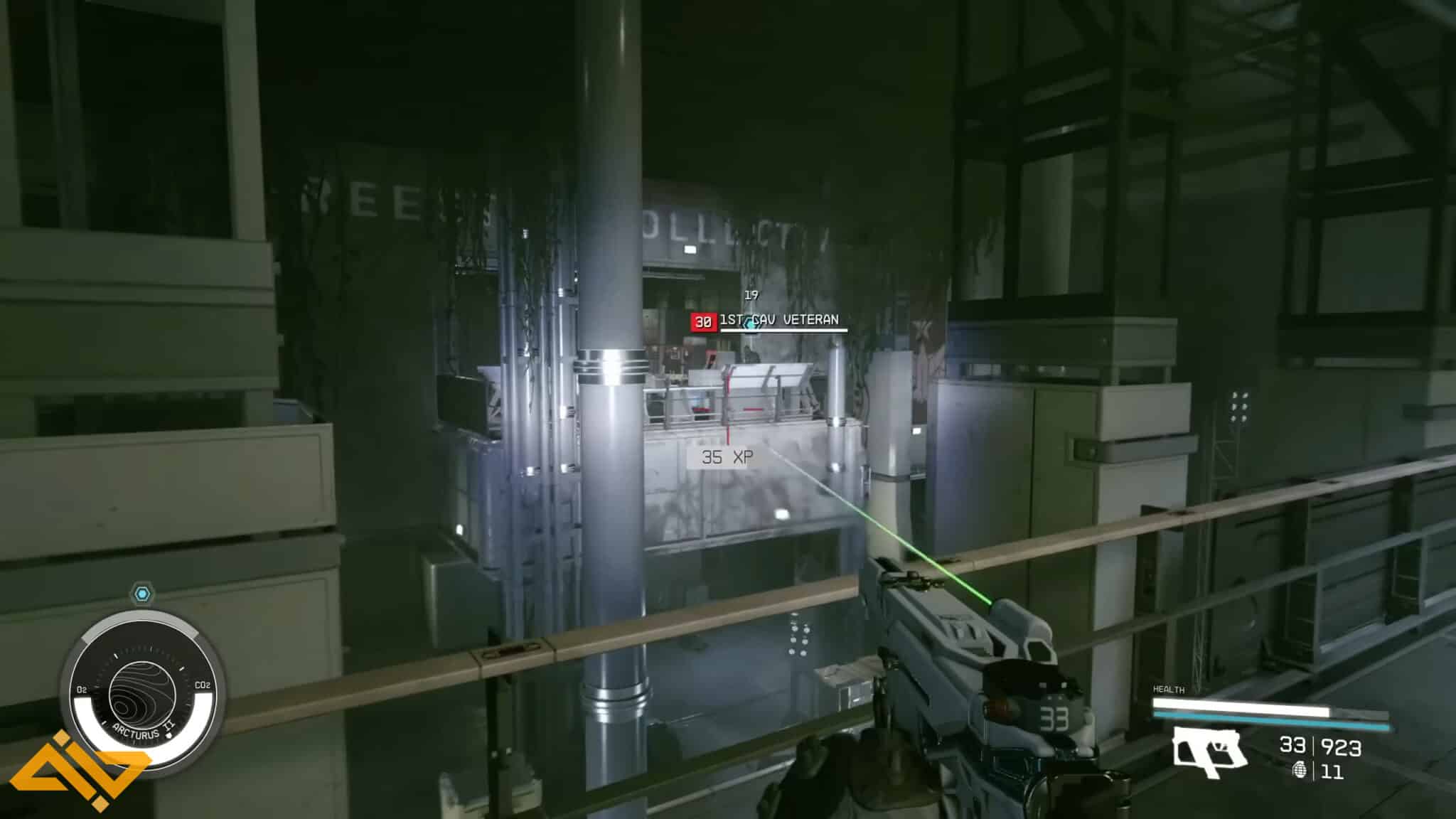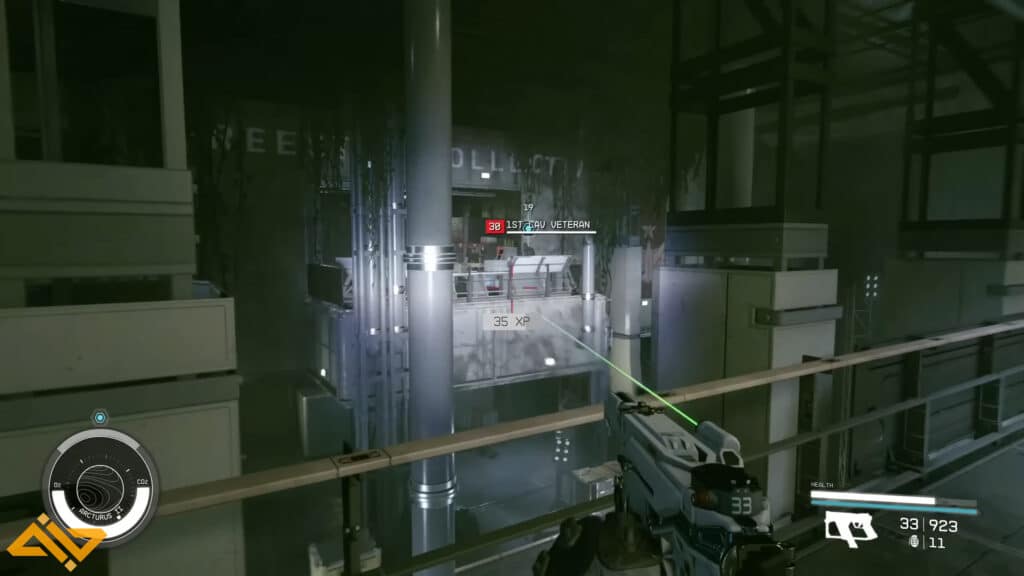 Along with traits, players also have to ability to choose the background story for their character in Starfield. Backgrounds define what kind of personality your character had in the past, what things they're good at, and what skills they have unlocked based on their interests.
Choosing a good background can be crucial in the early game, as some backgrounds provide skills that are much better than others.
Of course, you'll be able to unlock all skills in the game later on, but how easy or difficult your early game is will be dependent on the synergy between your background and playstyle.
Another reason why choosing the appropriate background is important is because:
You cannot change your character's background once it has been selected.
With the basics out of the way, let's take a look at the 10 best backgrounds you can choose in Starfield out of the 21 total.
Bounty Hunter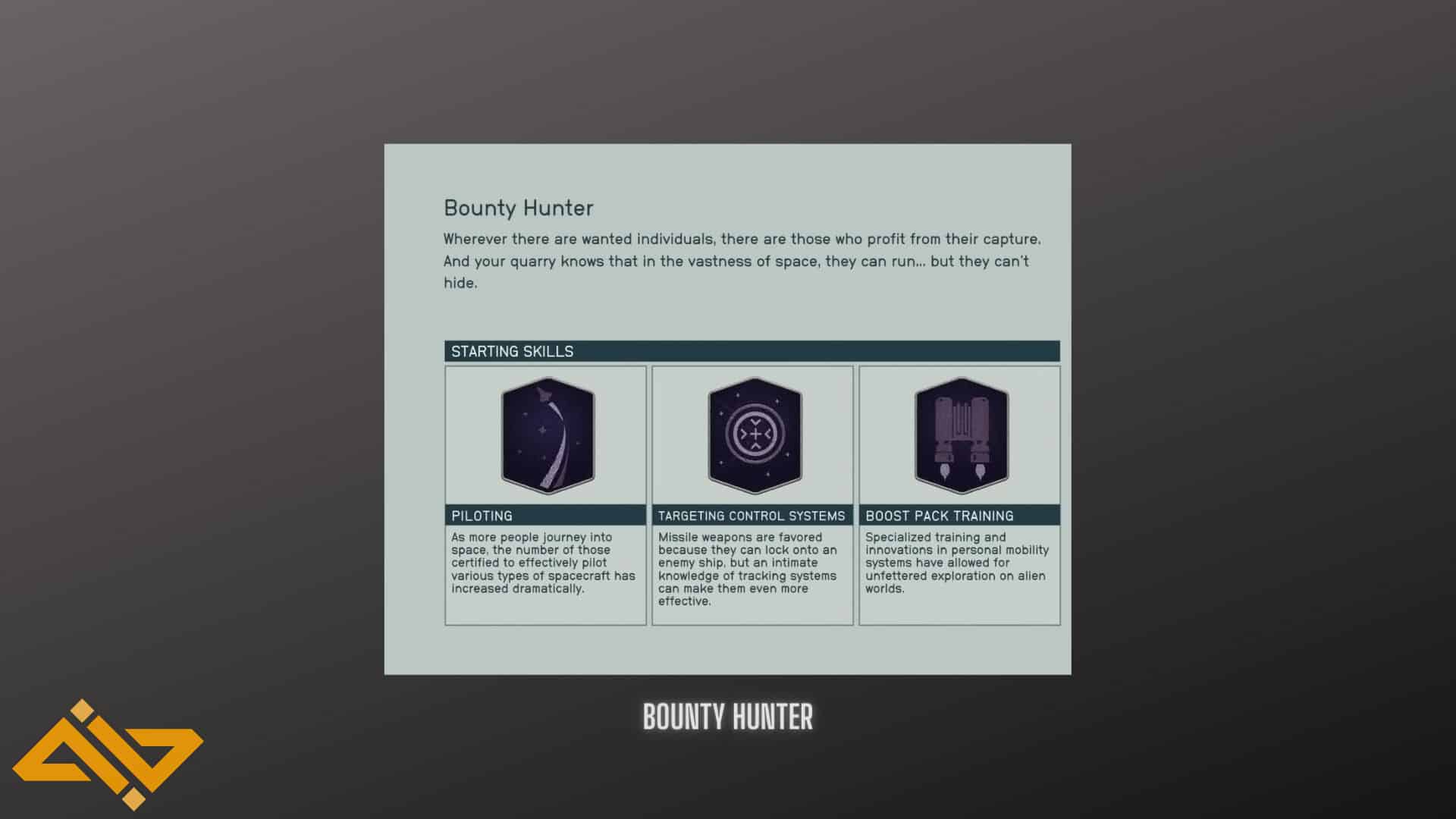 The Bounty Hunter background is probably the best one in Starfield right now. It gives players access to skills that help them pilot better ships, makes boarding enemy ships easier, and has a boost pack skill as well.
This background is suited for players who intend to build cutting-edge ships, spend a lot of time piloting them, and use a jet pack to explore however they see fit.
You can eventually get to the Starship Design skill that lets you install superior modules onto your ships. Bounty Hunter is perfect for players looking to excel at ship combat.
Explorer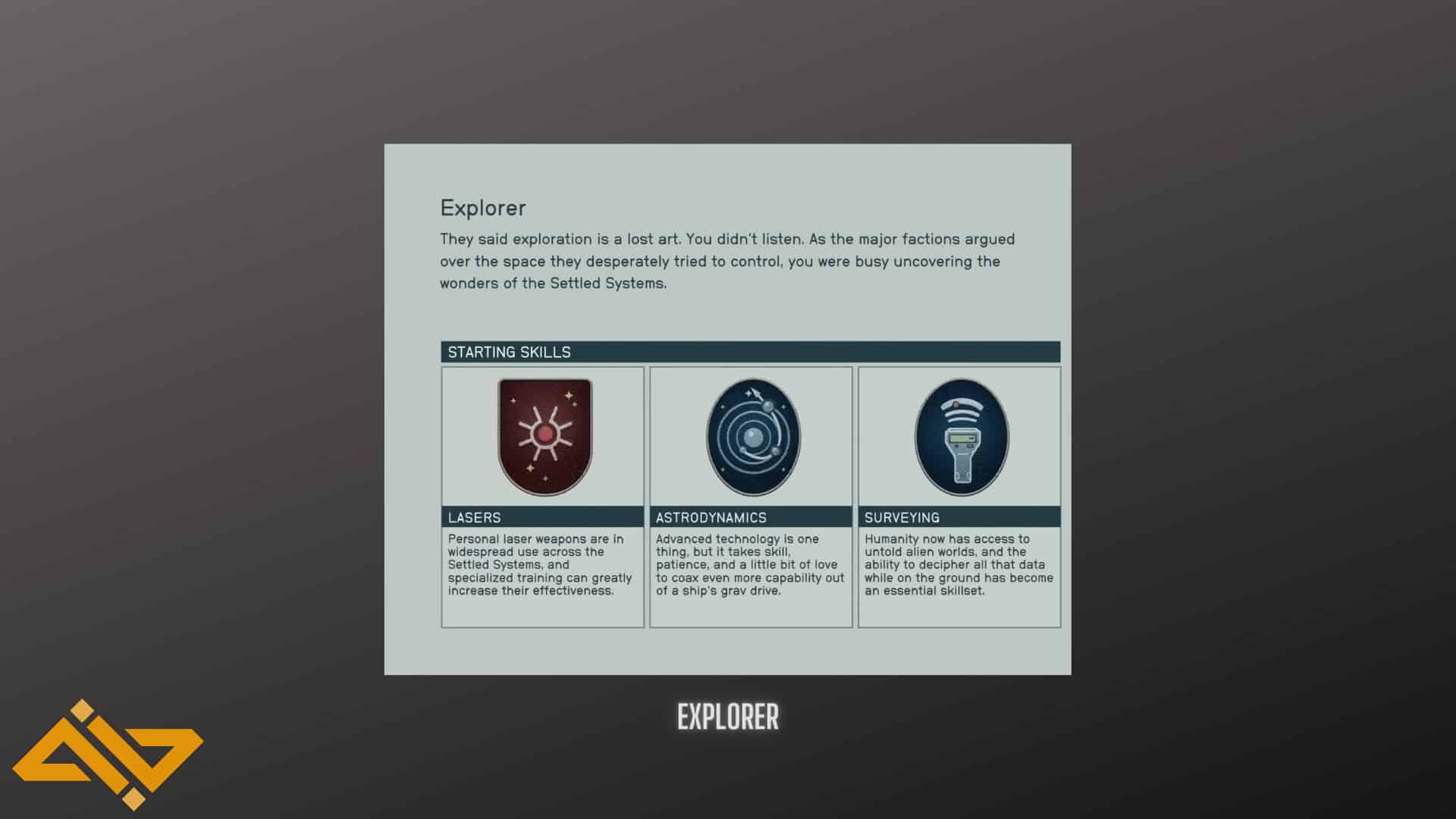 The Explorer background provides a set of skills that allow players to deal extra damage with laser weapons, reach farther planets, and survey for materials faster.
This background is suited for players looking to invest in the Science skill tree later on and build outposts on far-off planets. The Surveying skill encourages curious explorers to venture deeper into the unknown.
Cyber Runner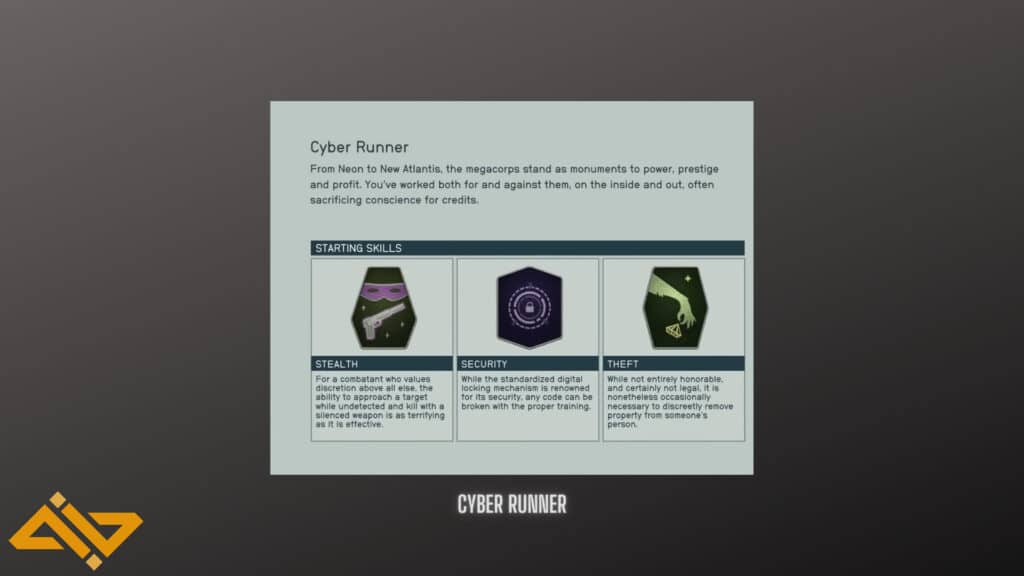 Cyber Runner would be another really strong background for players who want to remain stealthy, pickpocket NPCs, and easily go through code-locked doors.
This background gives you one point in the Stealth, Security, and Theft Skills. These skills are needed quite often, as this is a Bethesda title, and sneaking your way past a troubled situation is a custom here.
Space Scoundrel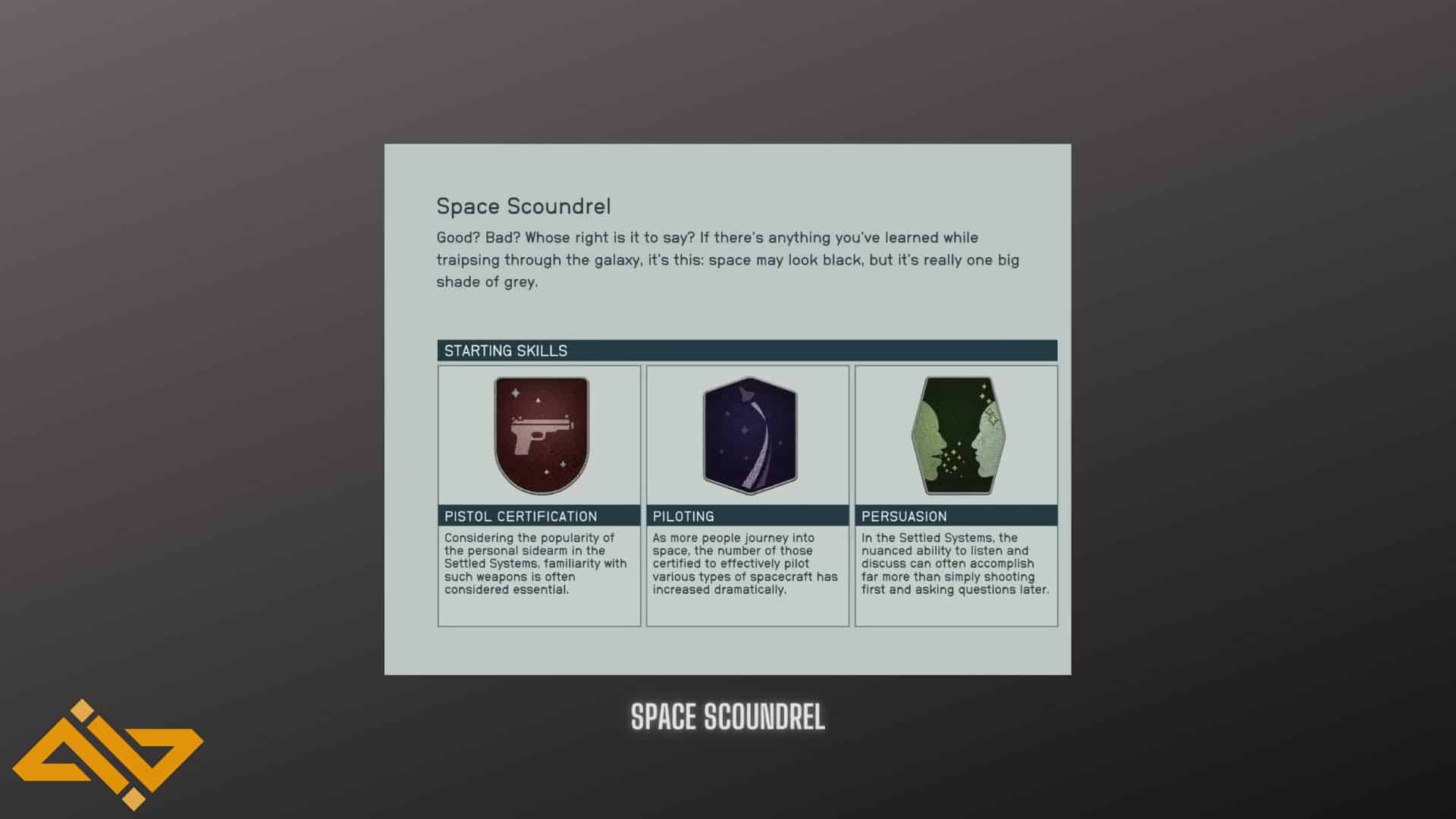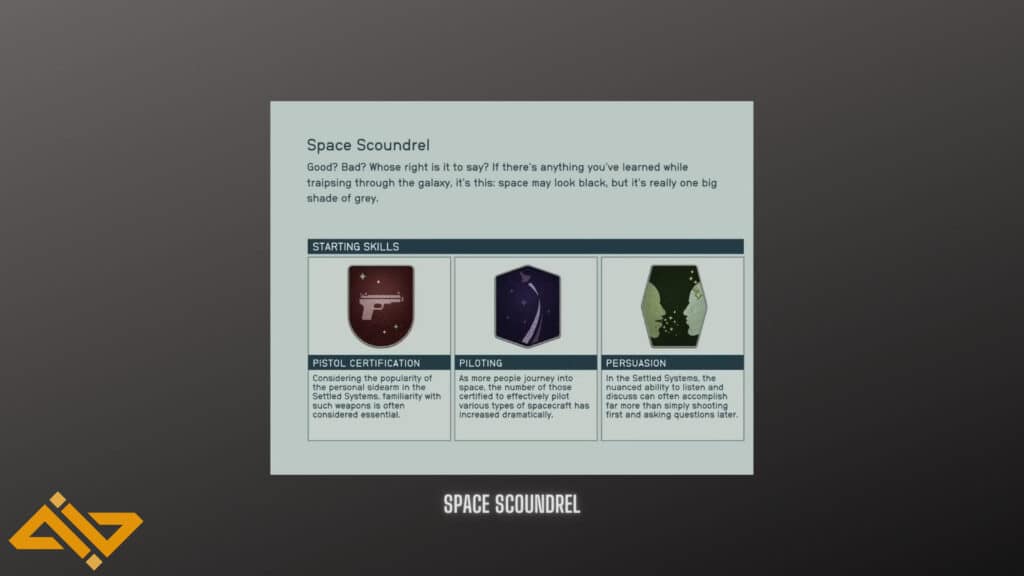 The Space Scoundrel background lets you access three completely different skills. One is offense-based, the other lets you pilot ships, and the third skill allows you to talk your way out of sticky situations.
This background is perfect for players who want to be good at a lot of different things from the get-go. Why not try talking your way out of trouble and if that doesn't work…oh well, your trusty sidearm will get the job done anyways.
Long Hauler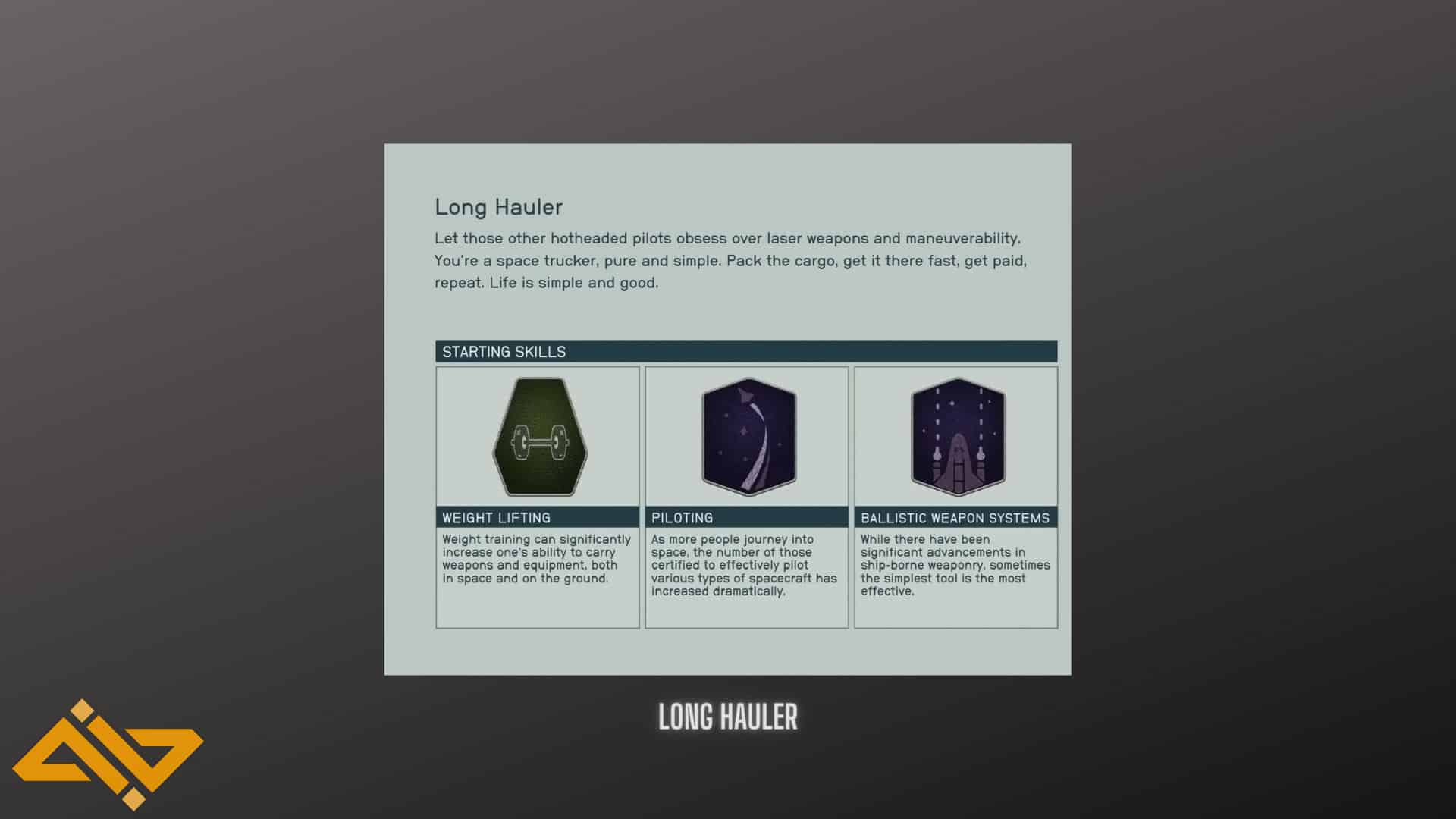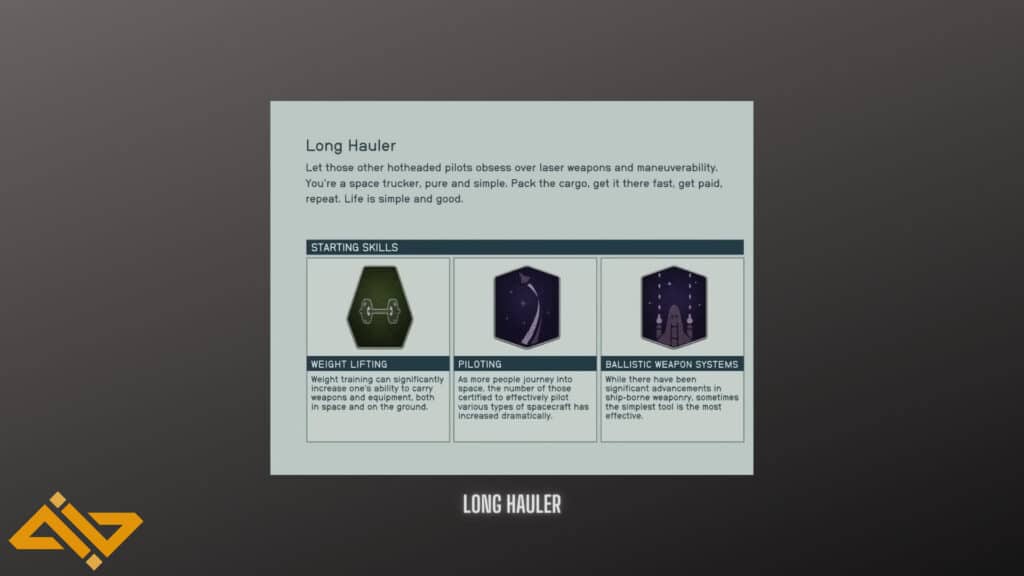 If you liked everything about the Bounty Hunter background but didn't want to use a Jet Pack then you are in luck.
The Long Hauler gives you one skill point in the Piloting skill, one in the Ballistic Weapon Systems and the last skill [Weight Lifting], allowing you to carry more equipment.
We still think Bounty Hunter is a better background than this one since Jet Packs can help with exploration and aid you in combat to flank enemies and use verticality to your advantage.
Industrialist
Industrialist is a background suited for players with non-combat tendencies. It provides three skills: Persuasion, Security, and Research Methods.
Your character will be good at dialogues and making people agree with them. You can also bypass security measures and require less materials while crafting anything in Starfield.
Diplomat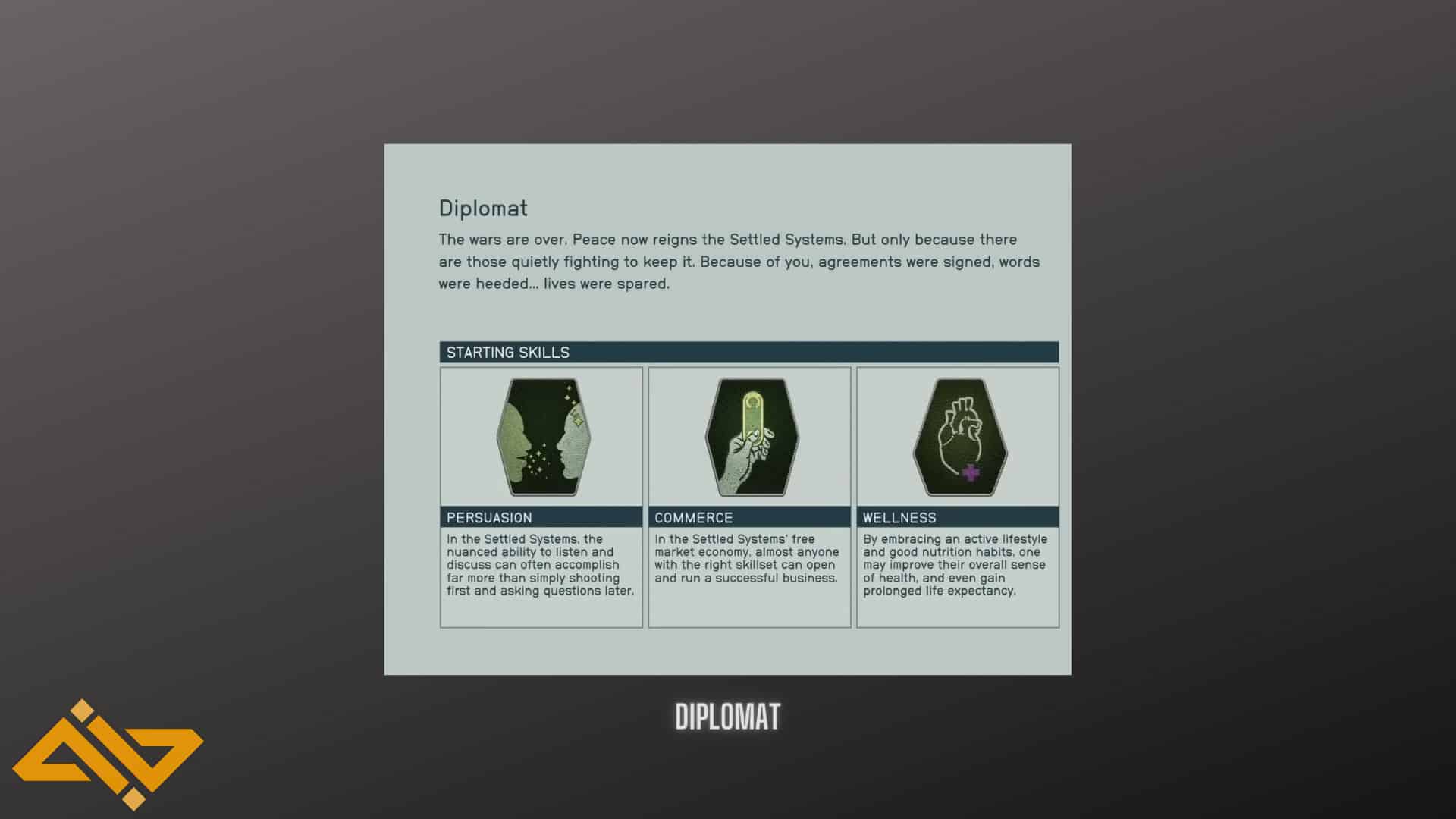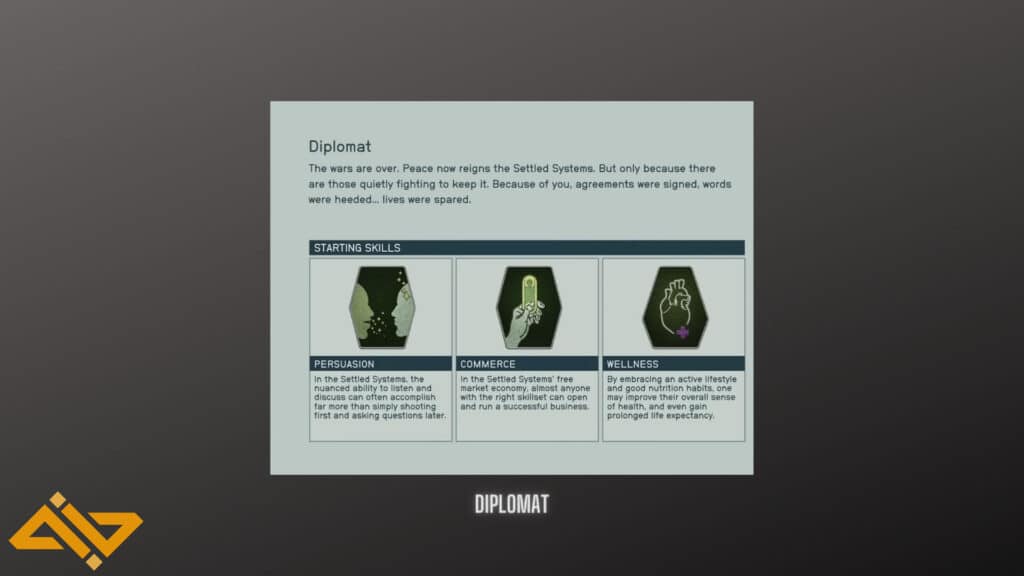 Another non-combat background – Diplomat lets you persuade NPCs to agree with you and establish businesses throughout the galaxy. The wellness skill increases your HP points and makes you harder to kill.
If given the choice between Diplomat and Industrialist, we recommend the latter as the added benefit of requiring fewer materials for finishing projects is nice.
Gangster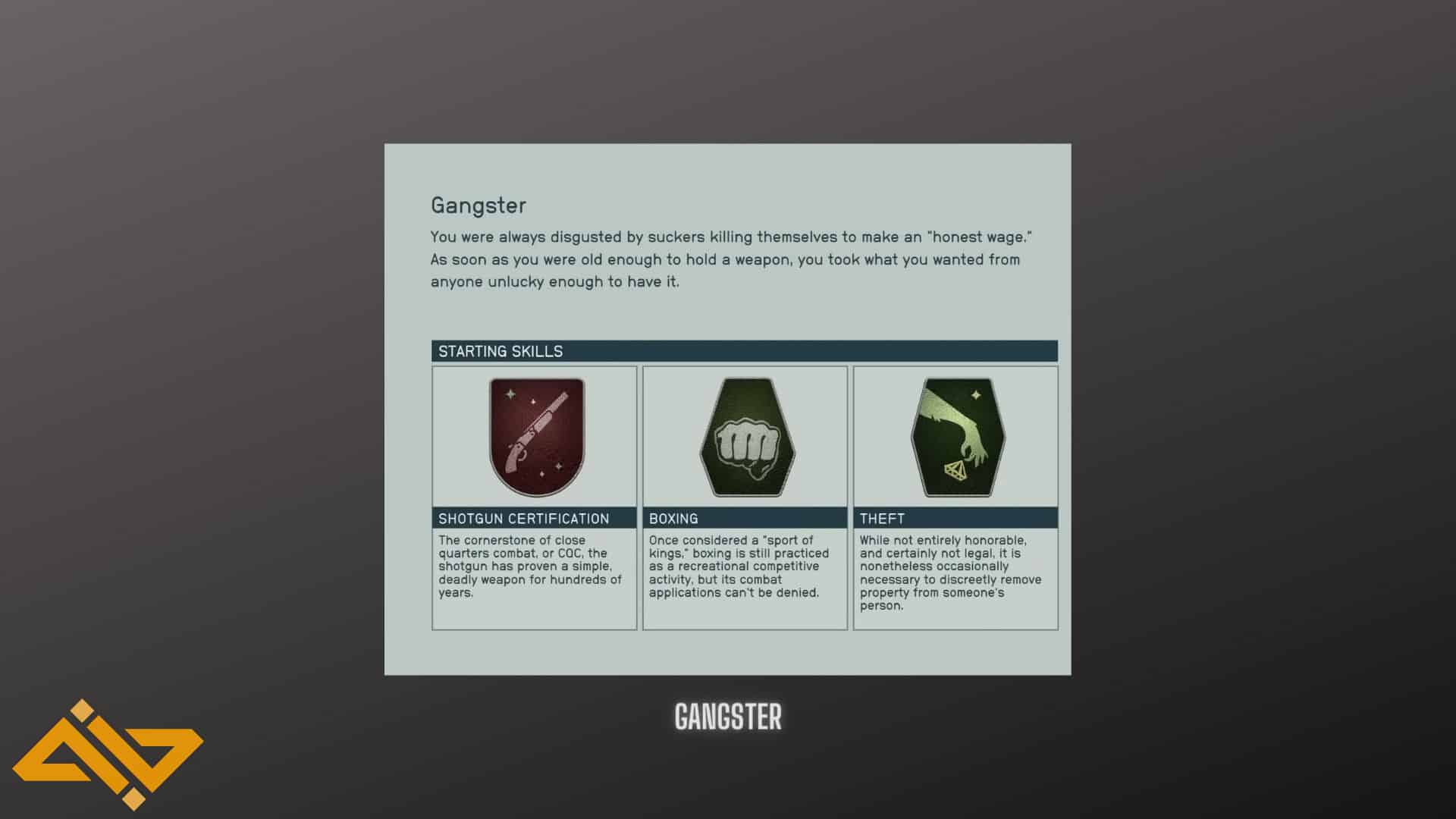 The Gangster background is perfect for those who want to brute force their way through everything in Starfield. You can also access a skill that polishes your pickpocketing and lockpicking capabilities.
Gangster also allows you to wield shotguns or rely on your fists in combat. This is more of a "peace was never an option" kind of personality. Pick it if it fits your bill.
[File Not Found]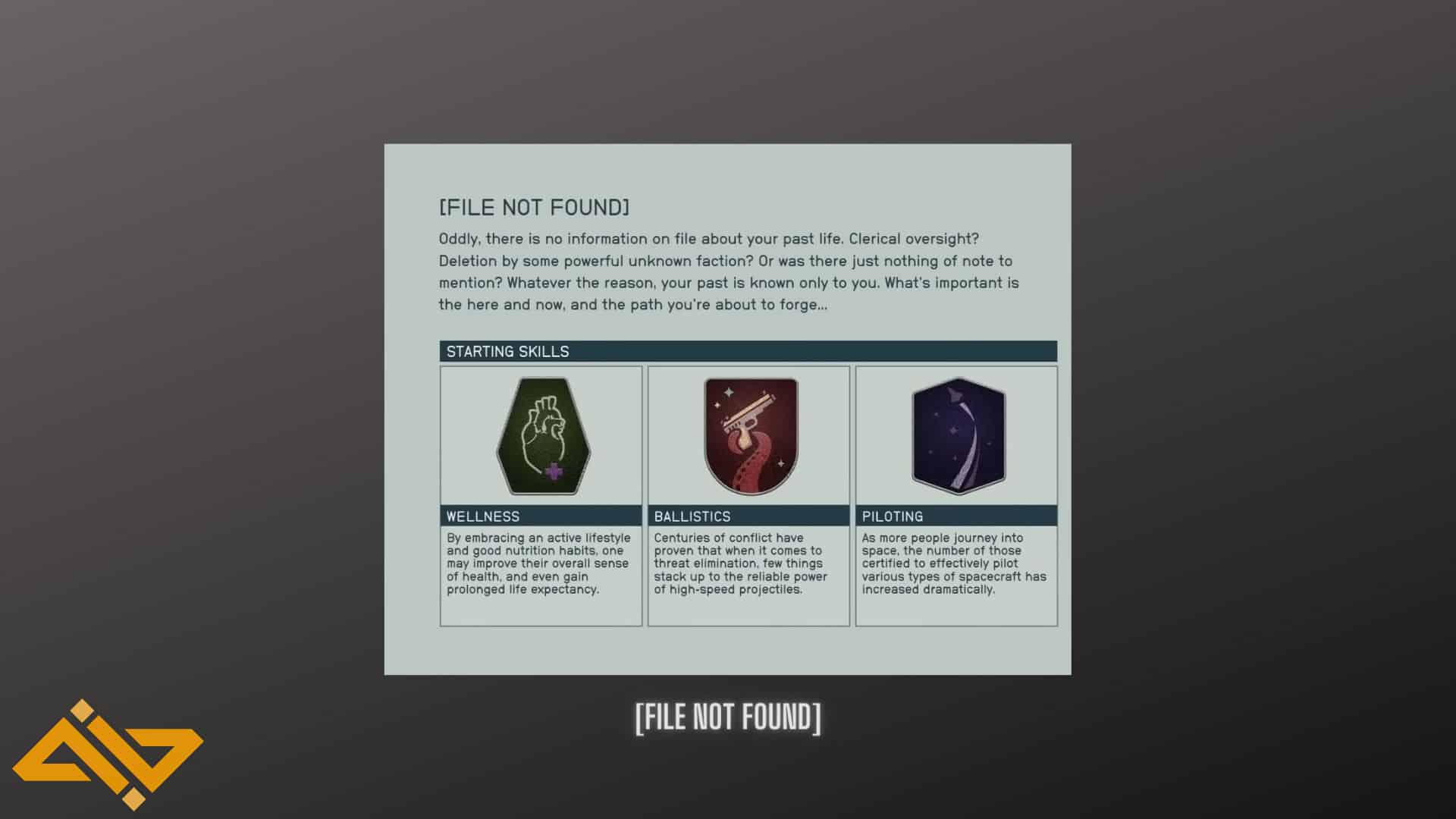 File Not Found is a good balance between offensive, piloting, and non-combat skills. The Wellness skill raises your max HP points.
The Ballistics skill improves your damage and overall performance with all ballistic-based weapons. Lastly, the Piloting skill lets you fly different types of aircraft.
Bouncer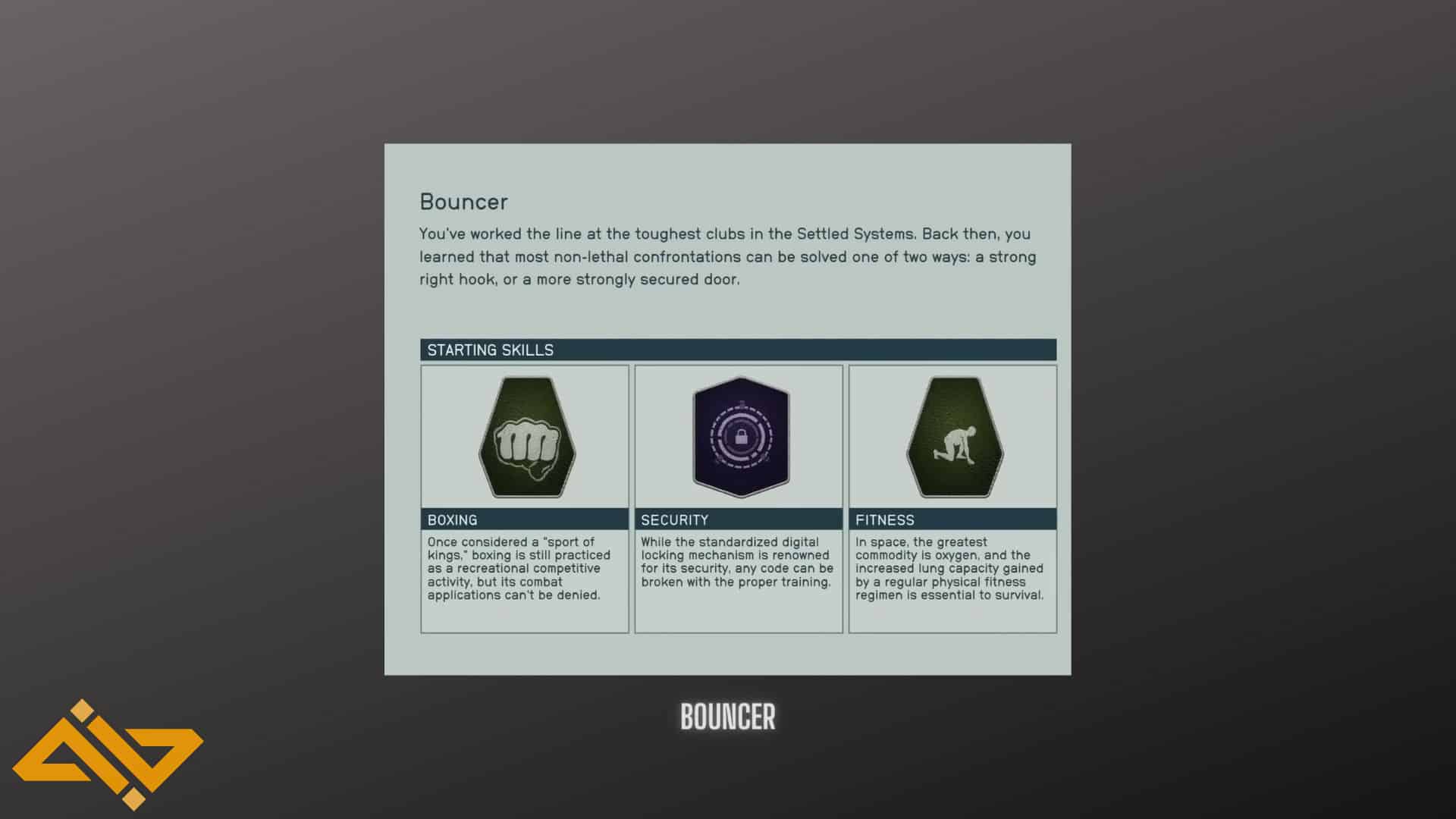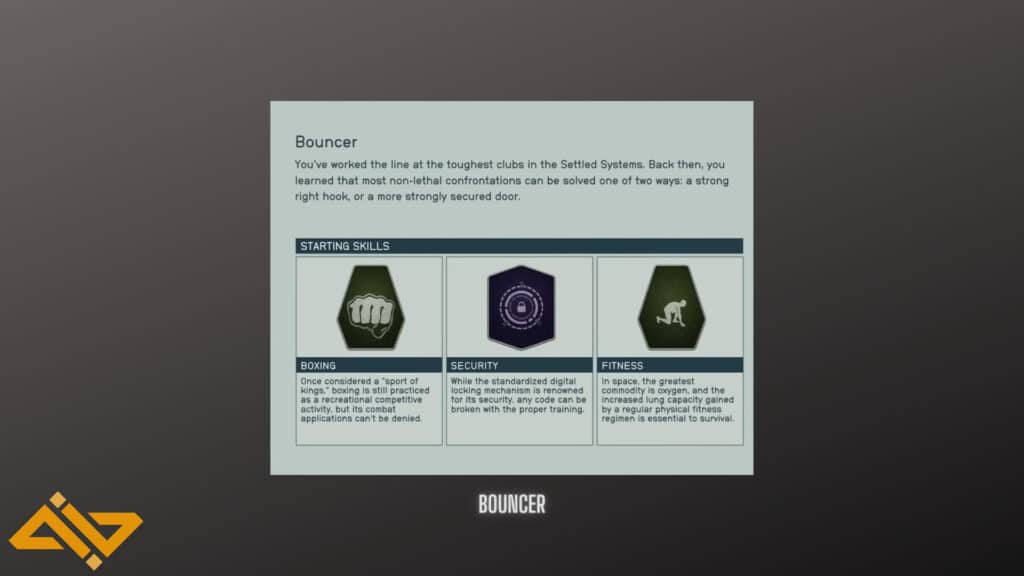 Bouncer is the ultimate background for those who want to play the game unarmed. The Boxing skill boosts your unarmed damage. The Security skill allows you to unlock code-based locks quickly.
Lastly, the Fitness skill increases your maximum Oxygen capacity and eventually makes it so that your character consumes less oxygen while performing power attacks and sprinting.
Final Thoughts
That covers our ranked list of the best backgrounds you can choose in Starfield. Stick with WIG for more interesting guides. We plan to uncover all of the secrets this universe holds.
You can also check our guide on how to enable DLSS in Starfield if you are playing the game on an Nvidia GPU.