With more and more content being added every-single year, it can often become confusing what purchases you should and shouldn't be making in GTA Online, this is especially true for Rockstar's range of businesses. Here at WhatIfGaming, we're here to give you the 5 Best Businesses in GTA Online, all of which are fun, diverse, and profitable.
So, without further ado, let's go over the very best of GTA Online's businesses!
Nightclubs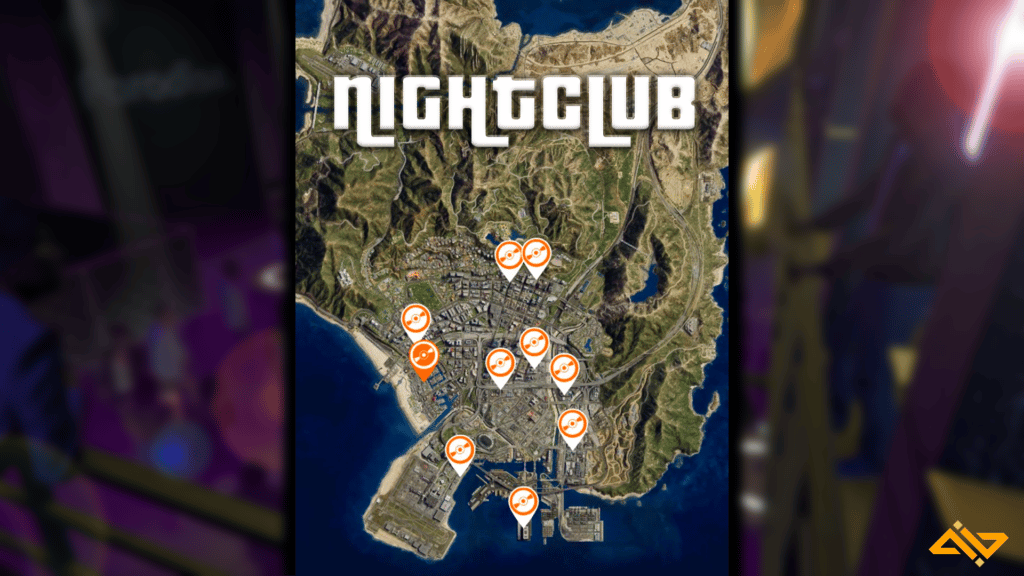 The Nightclubs were added to GTA Online as part of the 1.44 After Hours update from 2018, and since then they've been a great hit among players. Nightclubs can be found at 10 separate locations, ranging in price from $1,080,000 to $1,700,000.
Nightclubs can be purchased from the Maze Bank Foreclosures website. Once you've chosen the location that suits you best, ideally a club near your other properties, you'll be able to benefit from passive income and VIP, CEO, or MC President missions. The Nightclubs' outstanding passive income is what has put this as our best GTA Online business, considering that you can earn a potential $50,000 each in-game day (roughly 40 minutes) completely passively.
On top of your passive income, you can complete Nightclub missions, and run any of your illegal businesses through the nightclub for extra income. Furthermore, Rockstar has been known to double Nightclub earnings, and increase Sell missions rewards, on a promotional basis.
Additionally, once you've purchased your nightclub, you can fully customize it. There are three styles of nightclubs: Style 1 is free, Style 2 (Blue) costs $225,000, and Style 3 costs $300,000. Additionally, there are 5 choices of Light Rig: Classic (Free), Cathedral ($88,000), Lighting Storm ($140,000), Surge ($217,500), and Dazzle ($295,000).
Lastly, you can purchase up to 5 extra Cargo Storage floors, all 5 will cost you an additional $4,152,550. However, each floor holds 10 vehicles, so you'll be able to store 50 vehicles in this location alone. So, if you're wanting excellent passive income to build up, with minimum management, this is, without a doubt, the best business in GTA Online for you.
Hangars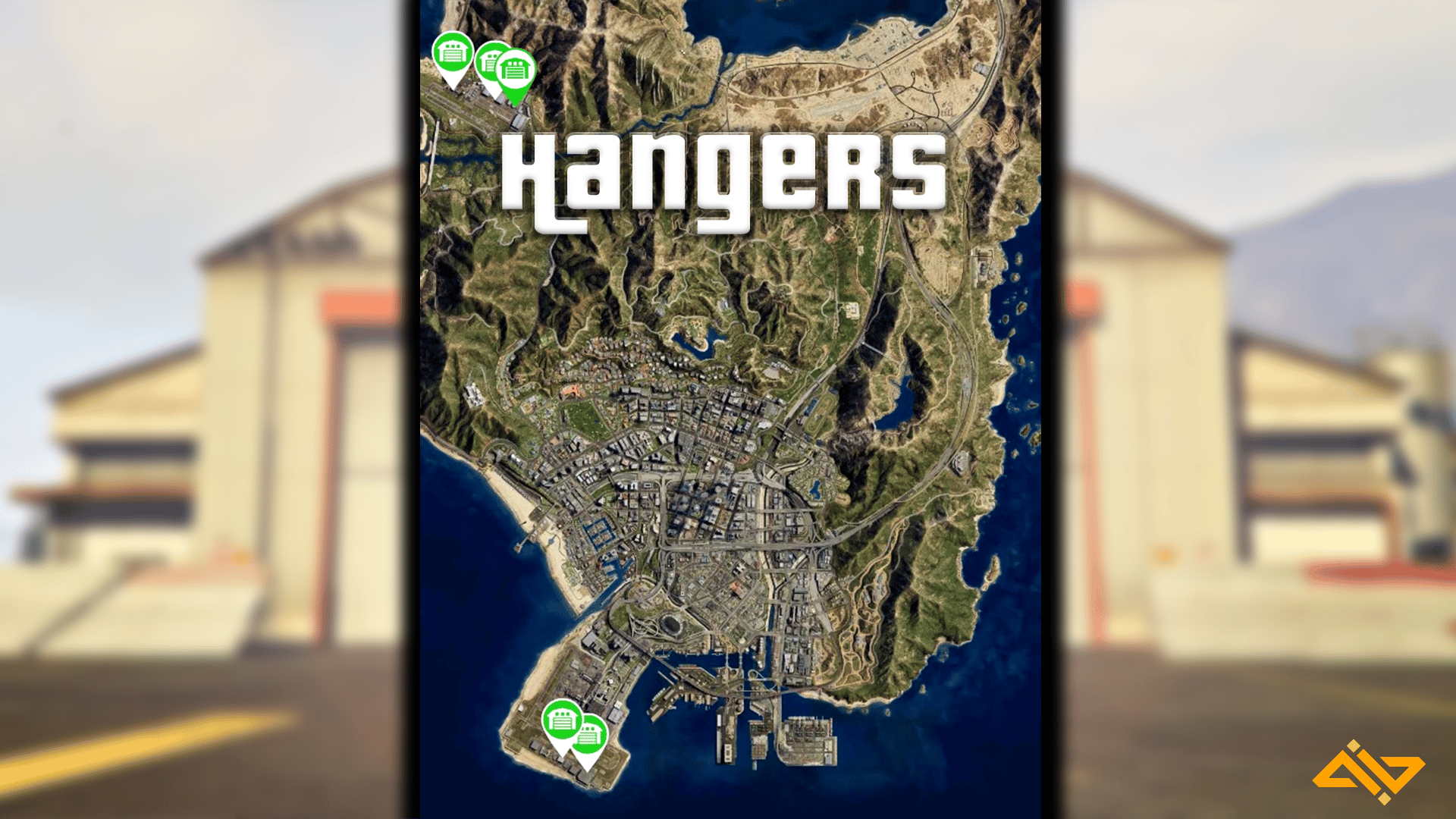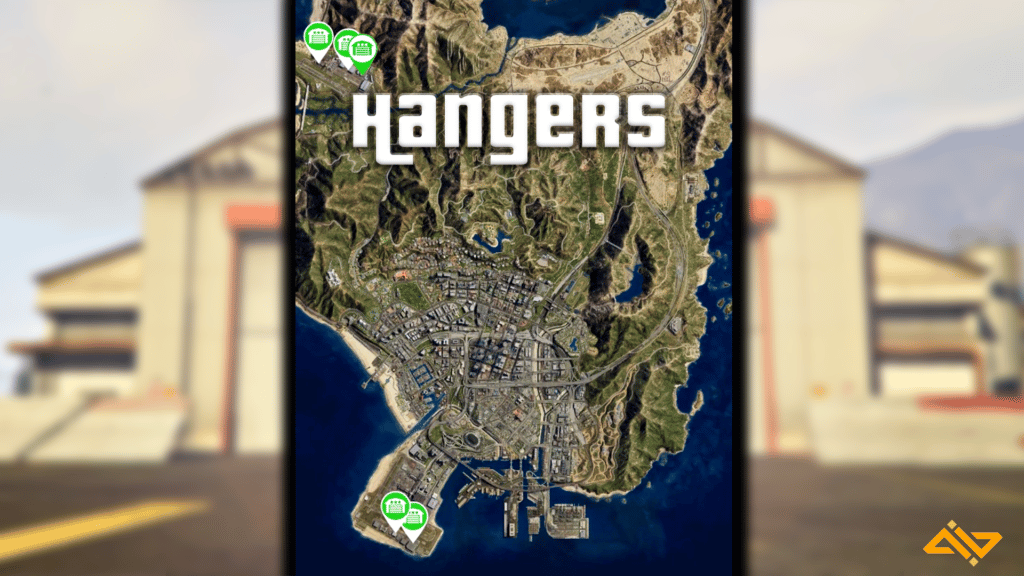 Hangars were added to GTA Online as part of the 1.41 Smuggler's Run update in 2017. They're an amazing business opportunity, and an ideal choice for those obsessed with planes, or those who want to role-play that they're Maverick.
A Hangar can be purchased from Maze Bank Foreclosures, at any of the 6 locations available, bear in mind that these are on the outskirts of the map, so will require a fair amount of traveling depending on location. These locations range in price from $1,200,000 to $3,250,000. You'll be able to store a maximum of 20 aircraft in a single Hangar and access your own Air-Freight Business, which allows you to earn money from Smuggling. You'll need to fill the Hangar with cargo, the best being Chemicals or Narcotics, which will net you roughly $850,000.
Whilst Hangars are a great way to make money, you'll be able to make more quickly if you're playing with friends, as this makes filling your hanger easier. However, there are plenty of tutorials to maximize your profits.
The main benefit to this business is that it happens to be the only real addition to GTA Online that is focused on the often neglected aircraft, allowing you to spawn in any of your planes, helicopters, and jets, at your leisure. Therefore, it has utility outside of generating income. However, if you're not interested in aircraft, you'll want to consider the other options on our list!
C*caine Lockup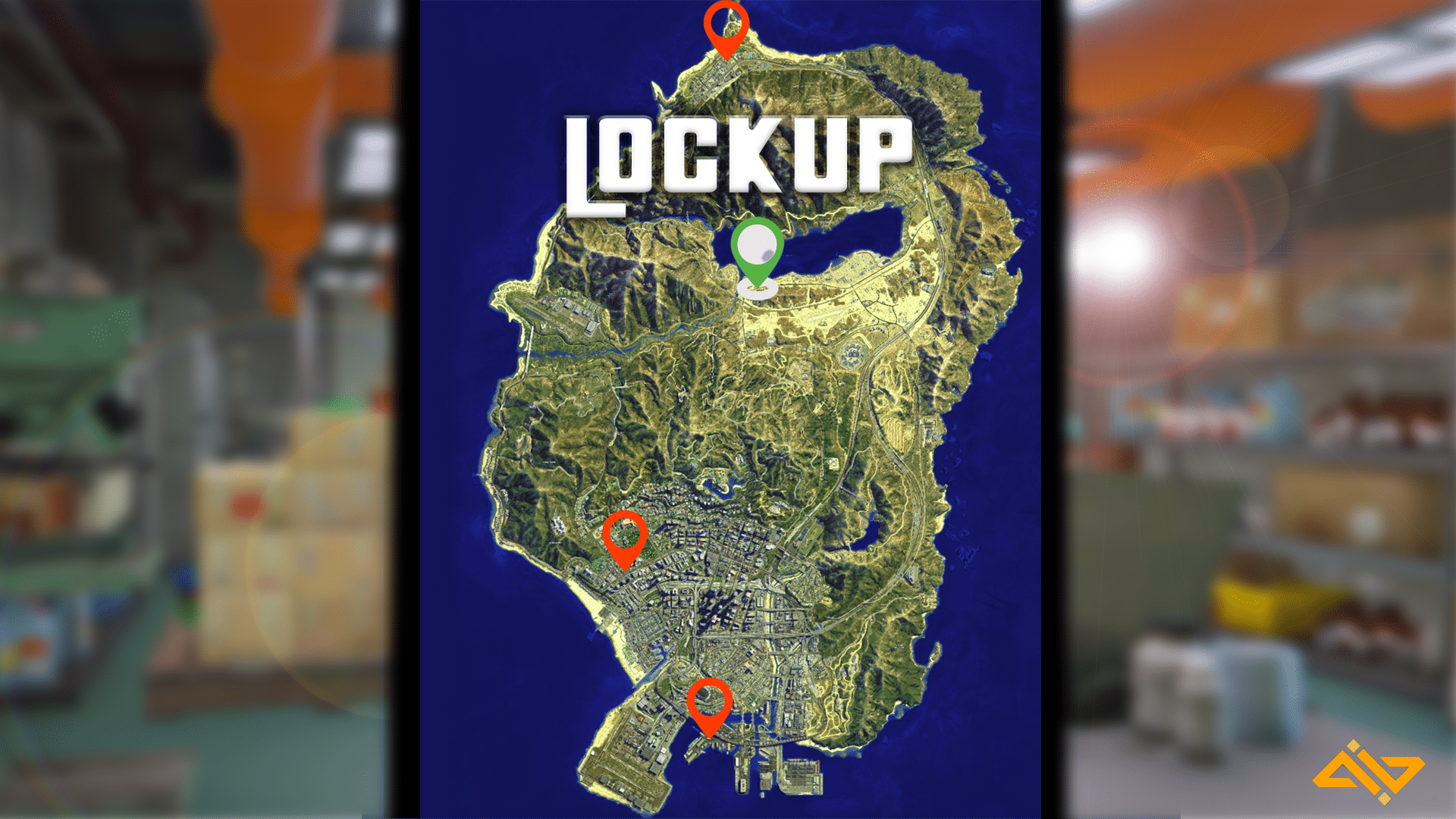 The C*caine Lockup is one of the 5 MC Clubhouse businesses added to GTA Online as part of the 1.36 Bikers update. These are businesses for those sick of the CEO lifestyle, who want to get down to the nitty-gritty of the biker gang lifestyle.
The Lockup can be purchased from four different locations, as shown on the map, and range from $975,000 to $1,852,500, depending on location. You'll be able to purchase equipment upgrades, staff, and security, to generate higher profits and reduce the likelihood of police raids. The Lockup is great due to its interactive nature, requiring players to constantly defend their businesses from various opposition to retain their profits. You can expect to make $420,000 per C*caine yield, and this will be easier to do if you're playing with friends. Once fully upgraded, you can expect to make $120,000 extra profit per hour.
We recommend the C*caine lockup specifically because it is the most profitable, unlike the other Lockup options which will not provide nearly as much profit and are not really worth the purchase price.
So, if you've got a group of friends, and you're wanting something interactive, fun, as well as profitable, you really can't beat this Lockup.
Bunkers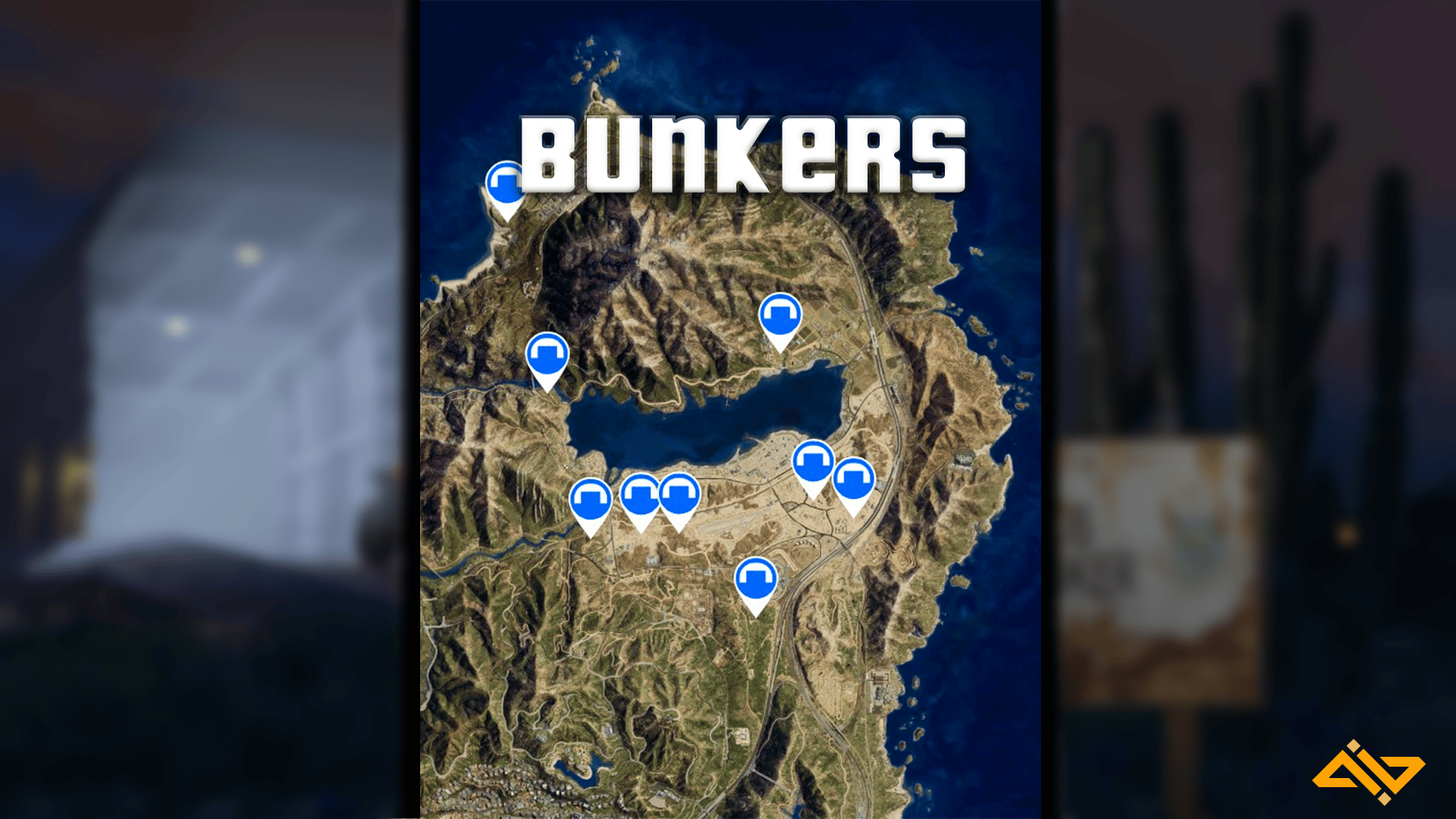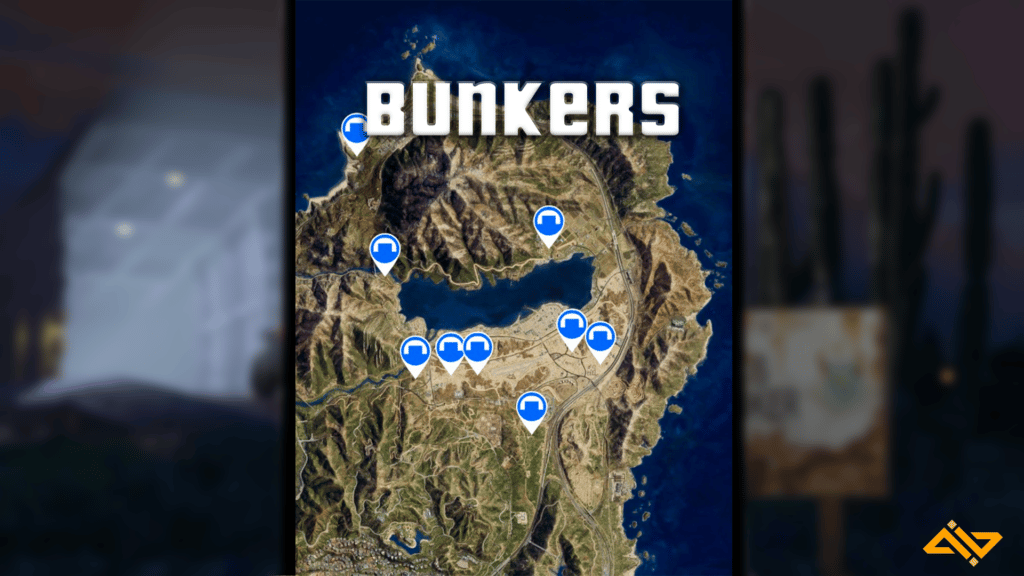 The Bunkers were added as part of the 1.40 Gunrunning Pack, and as you can imagine are focused on illegal firearm trafficking across all of Los Santos. If you fancy yourself a Lord of War, you'll be smitten with GTA Online's Bunkers.
You'll be able to purchase a Banker from any of the 11 locations available from Maze Bank Foreclosures, they range in price from $1,165,000 to $2,375,000. So they're not the most expensive of business to purchase, all things considered. Once purchased, you'll gain access to the Gunrunning Business, and be able to research Weaponized Vehicles and MK II Weaponry. Additionally, you can add shooting ranges, gun lockers, your own quarters, and various transportation vehicles.
Whilst Bunkers aren't visually very customizable, you can still purchase one of three styles: Style 1 (Free), Style 2 ($215,000), and Style 3 ($290,000). The Gunlocker will cost you an additional $175,000, and any transportation will cost another $85,000-$120,000. Lastly, like the other businesses on this list, you can purchase staff, security, and equipment upgrades. Staff will cost another $598,500, Equipment $1,155,000, and security $351,000.
Bunkers are fantastic as once you have $770,000 worth of stock (25.7 worth), you'll be able to sell it further away for a profit of $1,155,000. This is a hands-on business, without the opportunity for passive income, and requires friends to maximize profit. However, you'll be able to find guides for solo players to help make money.
Arcades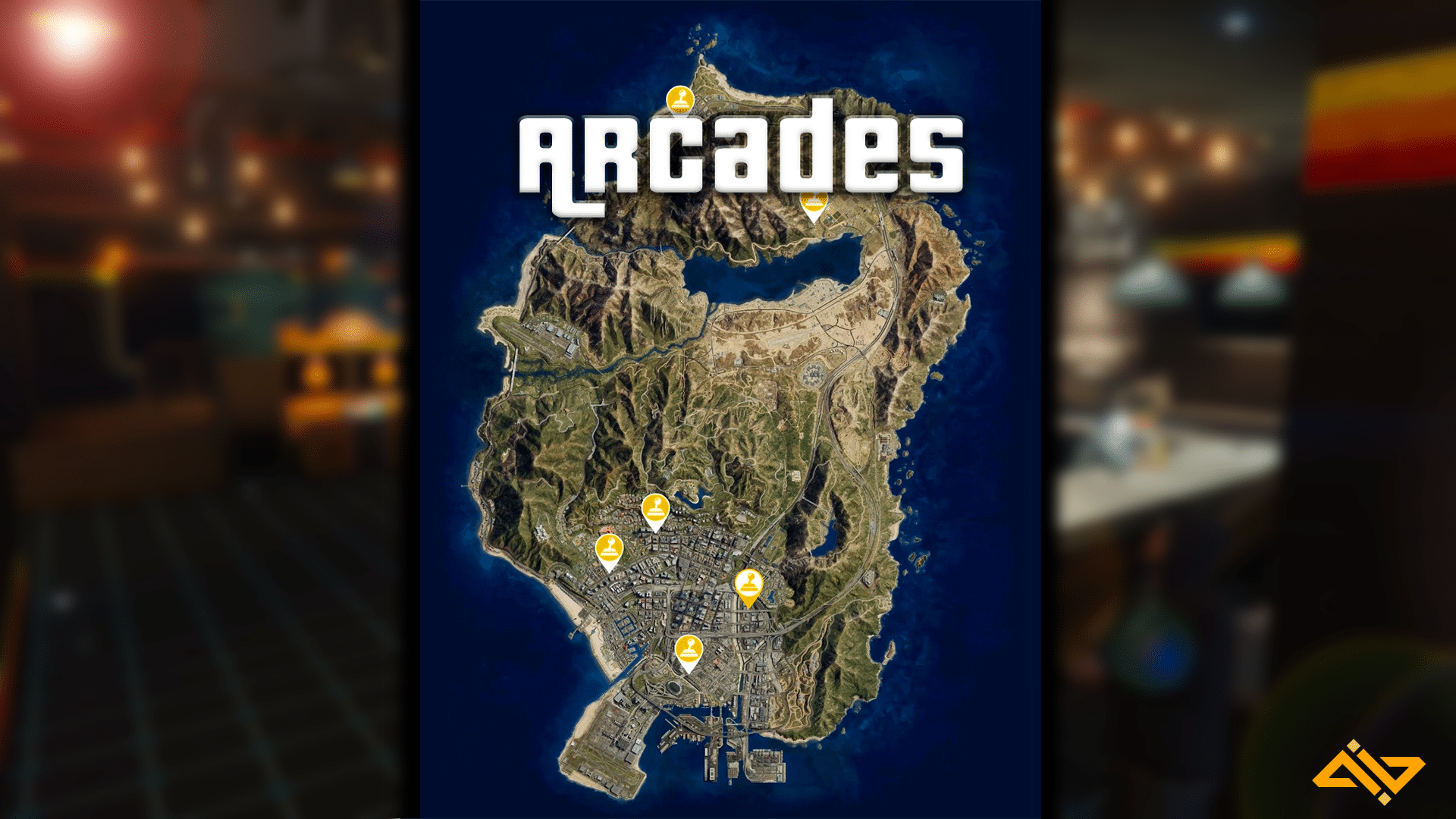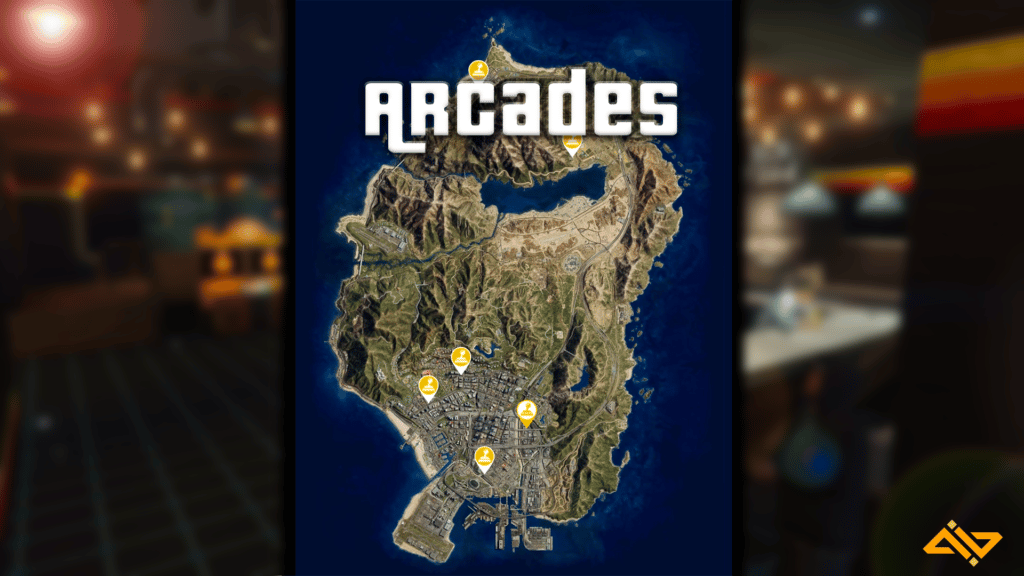 Arcades were added to GTA Online as part of the 1.49 Diamond Casino Heist, and give you access to your own little retro '90s business. If you ever wondered what it would have been like to own your own Arcade back in the day, this is the perfect business for you.
You can purchase your arcade from the Maze Bank Foreclosures website, with a choice of 6 locations, ranging from $1,235,000 to $2,530,000. Additionally, you can purchase 14 individual Arcade games to boost your overall income. Interestingly, due to the Arcade being both a standalone business and part of the preamble to The Diamond Casino Heist, you'll be able to purchase a Master Control Terminal for an additional $1,740,000, which will allow you to control your other businesses from the one location.
This is an extremely useful asset, and prevents you from having to micro-manage your individual businesses at their respective locations; think of the Arcade as your own secret retro headquarters. Another great feature is the Drone Station, which will give you access to drones that can be flown all over Los Santos.
However, this business only makes a passive income of $5000 per game day (40-48 minutes roughly), making it the least profitable source of income. To maximize your profits it's always best to watch a guide. But, its amazing features, and dual purpose for heists, means any list detailing the best businesses in GTA Online has to include it.