Starting a clan with a catchy and memorable name seems to be one of the difficult tasks in your gaming career especially if you're in it for the long haul. But don't fret as we're here to gather the best clan names that you could ever imagine.
Whether you're pulling out a name from a random generator or seeking inspiration from existing game clans, we got you covered.
Creating a clan for your favorite game or putting up an e-sports team? Brainstorming for good clan names should be easy with this guide as we give a plethora of lists for you to explore in your clan naming journey.
Intro Word Ideas For Your Clan Name
These starting words could help you brainstorm further through a lot of good clan names for most competitive games such as Valorant and CS:GO and could potentially boost your reputation if your group plays well.
Silent
Flashy
Power
Glorious
Fighting
Greedy
Dominating
Monstrous
Fearless
Dangerous
Elite
Cult
Monumental
Amazing
Secret
Ravenous
Speedy
Feisty
Royal
Deadly
Groovy
Phantom
Ballistic
Ravaging
Angry
Crazy
Maniacal
Unbreakable
Twisted
Noble
Crimson
Lethal
Society
Fiery
Imperial
Dark
Unstoppable
Rebellious
Wild
Undisputed
Galactic
Legendary
Ruthless
Flashy
Troublesome
Savage
Hungry
Relentless
Order of the
Disciples of
Useful Words To Sneak Into Your Clan Names
Once you've thought of a great opening word for your clan name, you can put in any of these words to give your group some flair.
Undying
Collective
Warlocks
Covenant
Tricksters
Mafia
Interceptors
Flankers
Soldiers
Nation
Defenders
Aces
Ravagers
Crashers
Gunslingers
Bullets
Thugs
Piercers
Thieves
Guardians
Paladins
Battalion
Army
Dragons
Gnomes
Punishers
Speedsters
Mob
Frontlines
Killing
Outlaws
Company
Strikers
Experts
Troublemakers
Clappers
Warriors
Special Forces
Grave
Stormchasers
Rogues
Combat
Wizards
Goblins
Best Clan Names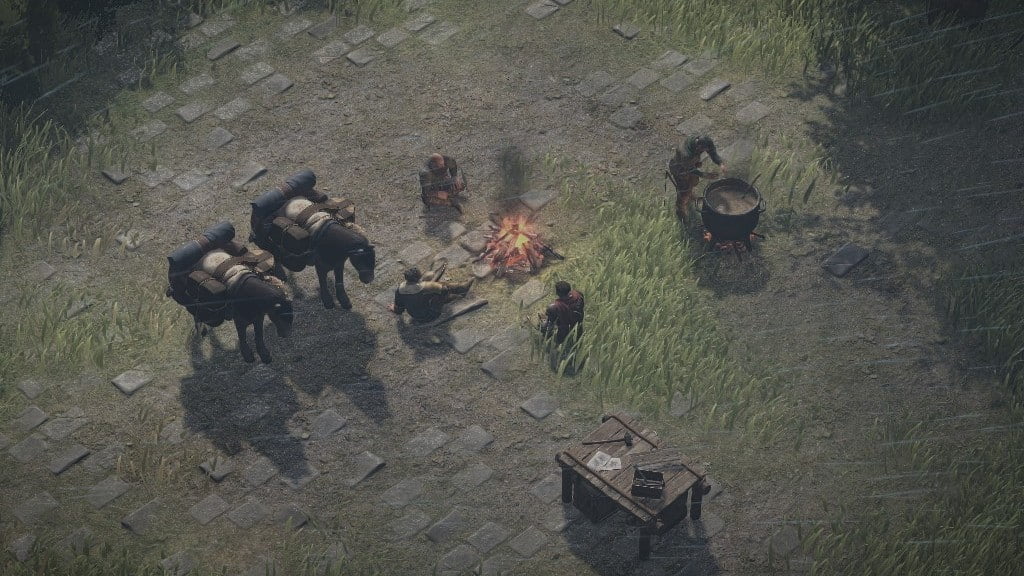 If you're having a hard time tinkering around with name generators, we've gathered the best clan names for every game that you can think of.
Aspiring to become a successful e-sports team? Is your team composed of sweaty players? Or are you a bunch of casual adventurers who just want to have fun exploring places and beating bosses?
Have a look at this ultimate list and hopefully, you get a lot of inspiration from these names below.
Pwning Special Forces
Ravenskulls
Righteous Inferno
Vendetta of Courage
Alpha Bravo Company
Killstreak Enders
Sweaty Laggers
The Death Pandemic
Stealthy Pouncing Jaguars
Gnome Man's Land
Raging Jokers
Guardians of the Pog
Army of a Thousand Cuts
Crazy Acers
Mother Poggers
Retaliating Stallions
Fiery Party Starters
Brood Mama's Wrath
The Floor Generals
Gunslinging Masons
Falling Grenadiers
Relentless Lane Pushers
Deadman's Horde
Godlike Mercenaries
Operation Flawless Assault
Ultimate Hard Bots
Groovy Mafia
Blazing Hell Strikers
The Calm Tacticians
Ballistic Punishers
Ace Marks The Spot
Millennium Frag Chasers
Robust Exterminators
Untouchable Mavericks
Stormchasing Warchiefs
Victorious Heartcrushers
KDA Stat Geeks
Roaring Blitz
Hat Trick Hackers
One Shot MVPs
Caliber Spartans
Master Sniping Architects
Funny Clan Name Ideas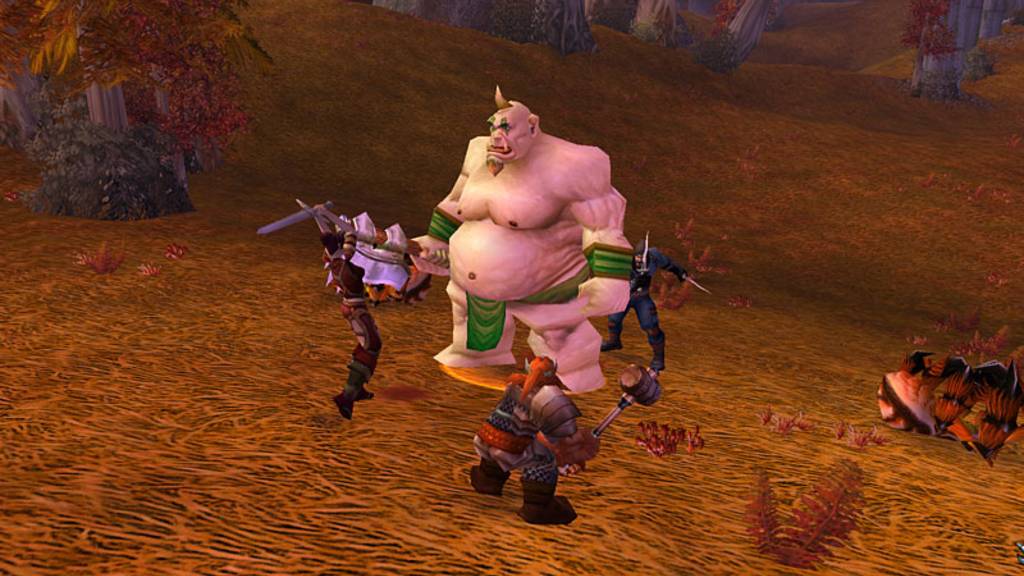 If you're that type of gamer who would prefer trolling around then these group name suggestions might be of interest to you.
Frying Pan Paladins
High Ping Warriors
Gugu Gulag
Salty Campers
Lego Decoys
Crouching Teabags
Gnomely Fans
Lagging Army
Aimbot Punishers
Running Baits
Annoying Kill Stealers
Panic At The Ring
Onion Cutters
Fried Chicken Butchers
Chest Interceptors
The Rusty Crabs
Corner Peekers
Fake Newbs
Hardcore Pings
Sonic Boomers
Nameless Clan
Hunting Simulators
Limping Biscuits
Grave Eaters
Guardians of the Mysteries Circus
Clan Name Pending
Zero Kill Clan
One Hit Hip Fire
Peek-A-Boom
Crate Fishers
Amazing Privates
Woke Keyboard Knights
Axe Marks The Spot
Clumsy Punks
Frag Padders
Tilt Nation
Moulin Rouges
Sweaty Kill Stealers
Simple Pans
Greasy Erectors
Death Diggers
The Circle of Knife
No Name Club
Subpar Gamers
Spicy Presidents
Fragile Amateurs
Acronyms Clan Name Ideas
Another way of brainstorming for good clan names is that you could take advantage of using acronyms so that it's easy to remember. Here are a couple of names to get you started.
RAFK – Running Away From Kills
GGWL – Good Games Well Lost
OTG – Off The Grid
FIA – Fed In Action
OBK – On Bended Kills
HWS – Hitting While Sleeping
RTD – Refuse To Defuse
TEA – The Evil Army
FOW – Frag Of War
TTR – The Tilted Regiment
TCS – The Choking Shooters
RSS – Revive Suicide Squad
PBG – Point Blank Guardians
24KM – 24 Kills Per Minute
MAD – Military Assault Divers
POP – Pistols Only Please
SPC – Spawn Peek Club
CPK – California Pizza Killers
TTR – The Twisted Republic
GG – Going Godlike
NMG – No More Gas
CQM – Close Quarters Melee
UR – Underground Renegades
RnR – Reload n' Run
TOT – The Order Takers
LSS – Last Sniper Standing
THD – The Hidden Division
60BPM – 60 Bullets Per Minute
TIT – Troops In Training
TOE – The OP Experts
PG – Pointblank Guards
Cool Clan Name Ideas
Stone Cold Stunners
Ace Champion Duelists
Frosty Bashers
Ruthless Battalion
One-Shot Musketeers
Icy Paladins
Victory Disruptors
Silent Podium Finishers
Dark Wrath Mob
Kings of Clutches
Eagle Eye Spotters
Lethal Bounty Hunters
Incognito In Daylight
Merciless Cobras
The Big Bangers
Last Minute Hitmen
Dodgy Gliders
Mighty Flankers
Royal One-Tap Guardians
Wild & Speedy Finishers
Headshot Cleaners
Dangerous Alchemists
Sweaty Clan Name Ideas
1K Late Hitters
Ping Me At The Disco
Inaccurate Tilts
Chill Frag Receivers
Loading Warriors
Problematic Latencies
Dead Poggers
One Second Corpses
Infinity Laggers
Freezing Squad
Hard Drive Looters
Dying Frenzy
Missing Shooters
Aim Down Deaths
Unbreakable Slowpokes
Power Feeders
Last Place Champions
The Firewall Armory
Chicken Terminators
High Ping Squad
Delayed Ninjas
FPS Clan Name Ideas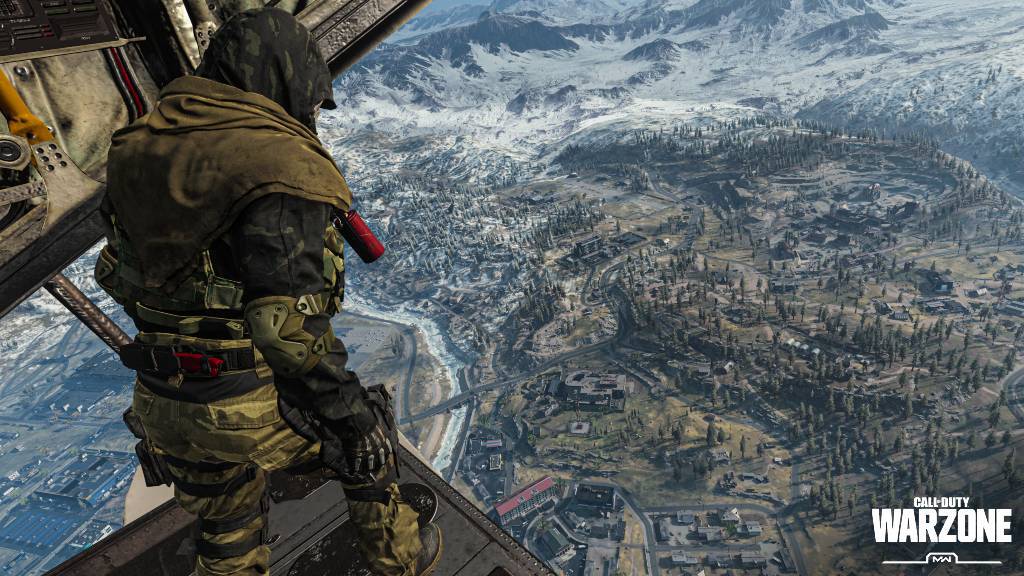 Despite Valorant and Apex Legends giving us a futuristic vibe when it comes to FPS titles, there are other modern military shooters that are still popular such as PUBG, Call of Duty, CS:GO, and Rainbow Six Siege.
If you're looking for cool or sweaty clan names, you may want to browse through this list below and get some inspiration.
Stealthy Snipers
The Sledgehammers
Flashy Breachers
Lesion Fanatics
The Riot Battlestations
Pressure Cookers
Chrono Triggers
One Tap One Kill
Swift Assaulters
Noiseless Bureau
Bustling Gangsters
Thundering Breachers
Trickshot Mafia
Blindspot Shooters
Impolite Criminals
Melee One-Shots
Head N' Hip Gunners
Psychedelic Inferno Squad
Ultimate Try Hards
Assaulting Supporters
Fatal Hitmen
The Maniacal Flankers
Needless Hooligans
Sunken Soldiers
Hips On Fire
The Untouchable Crashers
Crazy Snipers
Dangerous Gun Clan
Chilling Runaways
Elite Calibers
Ultra Warfare Gang
Crooked Outlaws
Tilted Dodgers
Lucky Marksmen
Silent Fry Cooks
Hostile Hawkeyes
Clean Extractors
Uneven Squad
Wandering Gunslingers
No Scope Killers
Rapid Shooters
Apex Legends Clan Name Ideas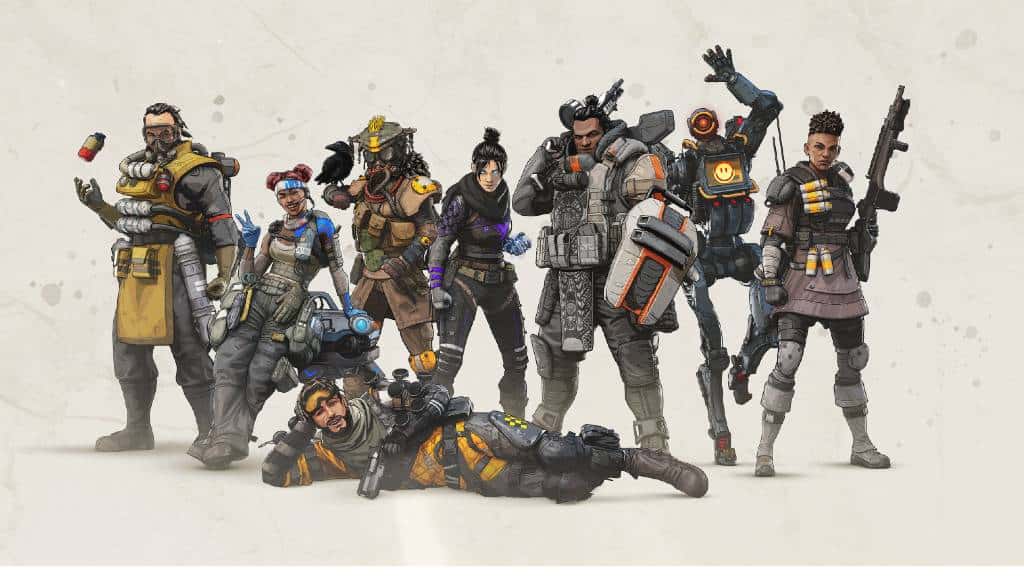 One trick that we can advise when thinking of an Apex Legends clan is to try and be creative when inserting the existing characters in the game into the clan name. Another option is lowkey bashing or flexing both your loved and hated characters in the game and here are some ideas to spark your imagination.
Broken Pathfinders
Gib The Altar
Bang In The Lore
The Claw Trackers
Wraith Busters
Lethal Medics
Lost Bloodhounds
Deadly Mirages
Undisputed Survivors
Butchering Lifelines
Gliding Explorers
The Undying Fates
Guardians of The Spawn
Crypto Merchant Killers
Caustic Barrel Looters
The Ring Closers
Summit Predators
Legendary Jesters
Stealthy Ravens
Phantom Scorchers
Skull Treasure Hunters
Smokescreen Experts
Scorched Thieves
High-Octane Speed Demons
Pirate Syndicates
The Chosen Few
Dominating Titans
The Ascension Collective
Olympus Strikers
Fortnite Clan Name Ideas
Fortnite has been Epic Games' highest-earning gaming title up to date which has raked in billions of dollars mostly from the game's microtransactions.
Whether you're in it for the building, the killing, or both, there's bound to be a suitable name for your group from this list of good clan names.
Demolition Hitmen
Obscene Noobs
Dizzy Force
Speedy Builders
Hiding Seekers
Crazed Constructors
Overpowered Experts
Piece Makers
Hostile Baiters
Gliding Gunners
Crimson Marksmen
Salty Fraggers
The Tilted Aces
Flaming Builders
Hidden Tanks
OP Hitmen
Galactic Stormchasers
The Clutch Wreckers
Crazy Rocketriders
Relentless Spies
Sky Builders
The Floating Gang
Noxious Looters
Last Men Swagging
Floating Snipers
Drunken Wizards
The Fatal Bombardiers
Nomad Renegades
Rubble Miners
The Frantic Riflemen
League of Legends Clan Name Ideas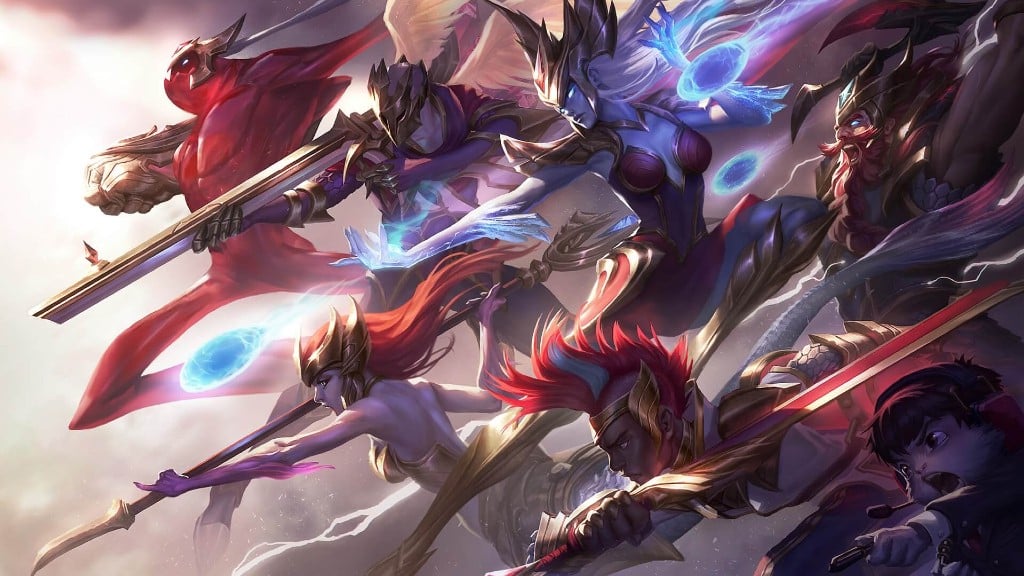 League of Legends has been one of the crowd favorites so far when it comes to MOBA gaming and both the PC and Wild Rift (mobile) versions of the game are thriving.
The Arcane Netflix series adaptation also garnered some great reviews! So here are some clan name ideas to get your creative juices flowing or if you're here to think of a possible build for Teamfight Tactics, an auto-chess game within the League of Legends universe.
Ashe Anti-Feeders
OP Carrys
Toxic Demacians
Vi Frosts
Yasuo Cancers
Nightstalkers
Ice Breakers
Harley Jinxes
Aggressive Clashers
Jungle Thieves
Yi Fang Masters
All Day Healers
Warding Ninjas
Chilling Teemos
Angry Urgots
Bull Rammers
RNG Tower Pushers
Yone Loners
Undying Snipers
Shining Leonas
Rift Scuttler Maniacs
Dragon Mechanics
Rock Solid Sentinels
Valorant Clan Name Ideas
This 2020 game released by Riot Games has proved to be one of the most popular shooter titles and it has over 9 million followers on Twitch. If ever you're looking for name ideas for your gaming clan, then these may interest you.
See if you can spot some agent puns in this list similarly to what we've done with Apex Legends.
Speedy Flankers
Blazing Knives
One-Shot Wonders
Angry Jetts
Dart Shockers
Killer Instincts
Brimstone Miners
Happy Killing Joys
Crafty Rogues
Roof Razers
Yoru Wraiths
Sidestep Ninjas
Breach Stoners
Cypher Jettstreams
Fallen Skyes
Noble Tormentors
Flashy Spikers
Valley of The Suns
Reigning Sages
Phoenix Rising
Ace Stoppers
Headshot Raiders
Trigger Happy Aces
The Astra's Gambit
Venom Strikers
Jet Piercers
Time Stoppers
Silver Bullet Paladins
Clutch Spike Planters
Clash of Clans Clan Name Ideas
Supercell has established itself in the mobile gaming market since the launch of Clash of Clans in 2012 and it's still one of the most popular games up to date. Pulling out player count statistics from this year we are still seeing over 100 million active players per month.
So if you're only starting to play this game in 2021, it's not too late for you to join the bandwagon with your friends. Here are some cool clan names to get you started.
Barbaric Warlocks
PEKKA Slaughterers
The Knight's Overwatch
Dragon Metal Academy
Pumped Nomadic Warriors
The Fuzzy Rays
Silent Wizards
Unstoppable Frontlines
Renegade Dragonslayers
Kingdom of Scholars
Indestructible Goblins
Glorious Militants
Siege Scorchers
The Royal Kingsguard
Feisty Wallers
Devilish Moguls
Overwrought Hooligans
Bowling Valkyries
Relentless Mercenaries
Barbarian's Sanctuary
Flying Eagles
Order of the Dark Elves
The Undying Realm
Infinite Elixir Army
Golden Goblins Den
Dragon's Watch
Night Elf Order
The Fuzzy Devourers
Winter Stalkers
Heavy Metal Army
Warhound Brotherhood
NBA 2K22 Clan Name Ideas
NBA 2K22 is still one of the most popular sports games up to date and if you're looking for a clan name for your baller group then these names might draw some inspiration:
Swishing Splashers
Brick City
Slithering Snakes
Unstoppable Rim Cutters
Showtime Ballers
The Great Walls
Magical Handles
Rim Guardians
Dodging Ballers
Lob Crashers
Anti-Lob Squad
Streetball Legends
Breakaway Madness
Dirty Pickpockets
Baseline Aces
Ball Hoggers
Firing Squad
Pandemic Stoppers
Anchors Away
Daily Sharpshooters
Swift Slashers
Floor Admirals
Canyon Ballers
Highlight Junkies
Clean Swipers
Dimer Dash
Green Corners
Flight Getters
Clutch Leapers
Eagle Deadeyes
Raining Bros
Crossover Maestros
Ultimate Glass Crashers
Brawl Stars Clan Name Ideas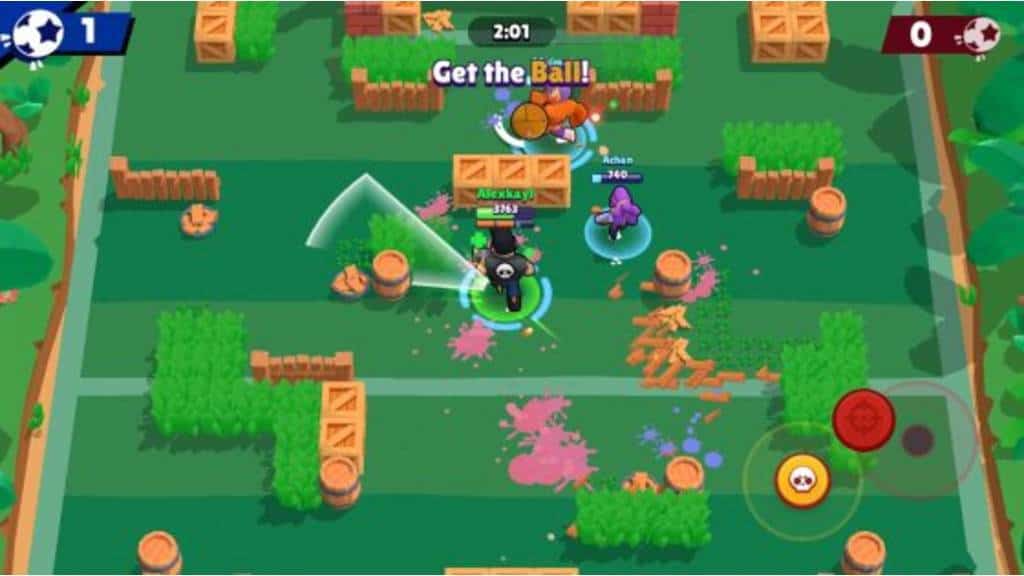 Another Supercell brainchild, this mobile game is a top-down shooter with tons of game modes that could suck you in for hours. From gem grabs, soccer, and even a mini-battle royale, Brawl Stars has established themselves in mobile e-sports.
Shotgun Farmers
Colt Raiders
Nasty Grenadiers
Bull Trappers
Bomb Planters
Grass Outlaws
Bullet Fists
Gunslinging Alchemists
Raging Bulls
Relentless Gem Hoarders
Only Traps Club
Poison Novas
Drunken Throwers
Brawny Shooters
Grasshopping Soldiers
Blaze Runners
Destructive All-Stars
Deadly Tankers
Need For Siege
Seasoned Sharpshooters
Bear Minimum
Train Wreckers
Rock Thieves Sanctuary
Blinking Runners
Shotty Snipers
Dota 2 Clan Name Ideas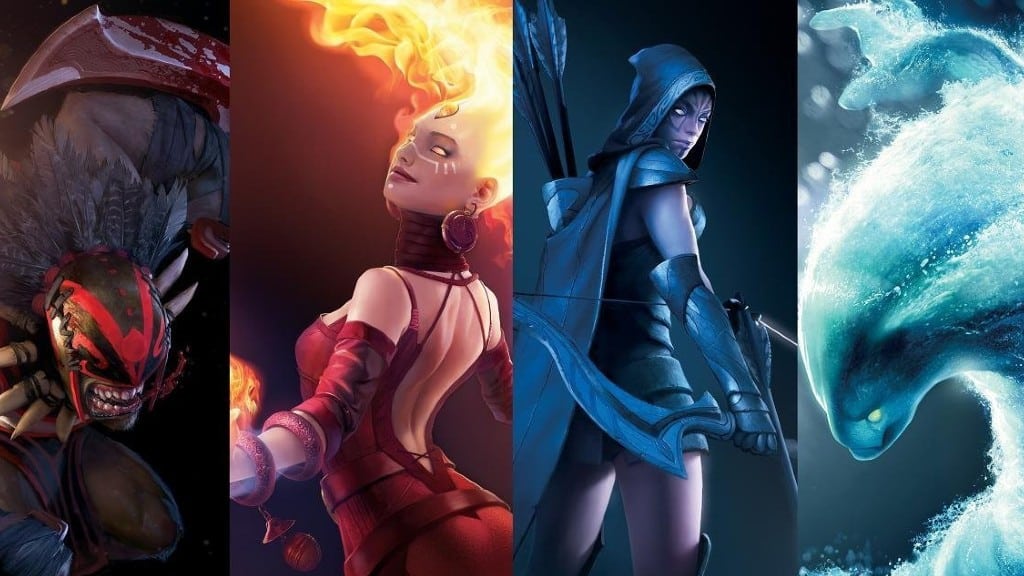 Dota 2 is another popular MOBA from Valve and throughout the years it has become one of the all-time favorite strategy games. Play against people from all over the world in intense 5v5 action.
This MOBA is slightly more challenging compared to League of Legends because every action you do here can win or lose you gold. So regardless of whether you're an amateur or pro, here are some clan name ideas to play around with.
Black King Barbarians
Lightning Strikers
Tower Slashers
Shogun Blademasters
Stealthy Last Hitters
Undying Prophets
Offlane Maniacs
Kill Streak Outlaws
Deceptive Noobs
The Phantom Order
Unlimited Rangers
Deadly Magicians
Mid Lane Harassers

The Moon Fang

Unstoppable Vampires
Elite Invokers
Neutral Stash Hoarders
Dark Forest Dwellers
The Toxic Squad
Yin Yang Covenant
Rocket League Clan Name Ideas
After Psyonix's decision of going free to play last year, this racing and soccer game has widely established itself in the e-sports landscape. In fact, the player base has continued to grow steadily having around 100,000 racers competing each day.
Regardless of whether you're an amateur or a pro, it's really satisfying to get those goals and assists. What more if you decide on creating a racing clan to keep the competitive spirit alive. We've also whipped up a list of ideas for you to brainstorm.
Speed Cravers
Big Daddy Crushers
Blazing Goalies
Crafty Drifters
Aero Mavericks
Nitro Unlimited Chargers
Raging Daredevils
Corroded Mercs
Roadrage Maniacs
Golden Octanes
Charging Breakouts
Lightspeed Herbies
Motorhead Avengers
The Hyper Wreckers
High-Speed Smashers
The Jump Masters
Boost Thieves
Sonic Captains
Metal Bangers
Sturdy Clashers
Mean Big Racers
Clutch Riders
Little Hotshots
Rusty Backfires
Twisted Heavy Metal
World of Warcraft (WoW) Clan Name Ideas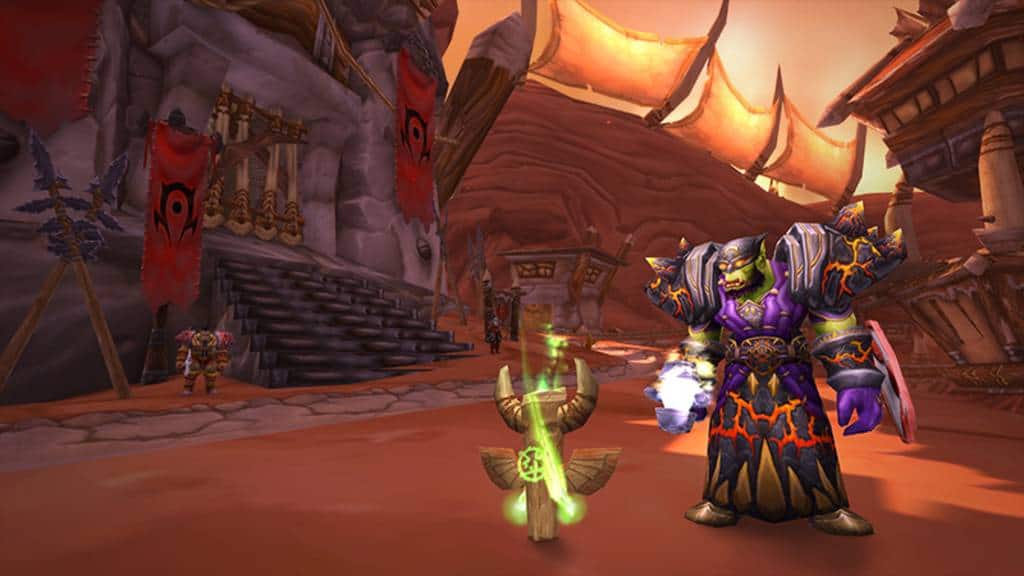 WoW is still one of the all-time MMORPG of Blizzard since 2004. Since the release of its Shadowlands expansion last year, players continue to swarm the servers. Their latest expansion also broke sales records selling more than 3.7 million copies as per Statista.
So if you and your friends are looking for an immersive MMORPG, then it looks like it's time to think of a guild name and start your adventure. Who knows, you might find an awesome orc clan name in this list.
Cult of the Red Storm
Holy Illusionists
Realm of the Silver Guild
The Bloodaxe Order
Ironforge Legion
Realm of the Crazed Nagas
Ashenvale Nightmares
Order of the Dwarven Watchmen
Drunken Thralls
The Brood of the Dark Templars
Army of the Subliminal Sanctum
Knights of Leon
Monstrous Stormchasers
Crusaders of the Kalimdor Bounty Liberation
Ethereal Nighteaters
The Rocktooth Horde
Forsaken Villains
Disciples of the Crimson Shadows
Kalimdor Rogues
Ivory Angels
Order of the Great White Moon
Bloodfang Peons
Knights of the Wasted Azeroth
Darkened Covenant
Phantom Gnome Syndicate
The Followers of Nightwind Fellows
Minecraft Clan Name Ideas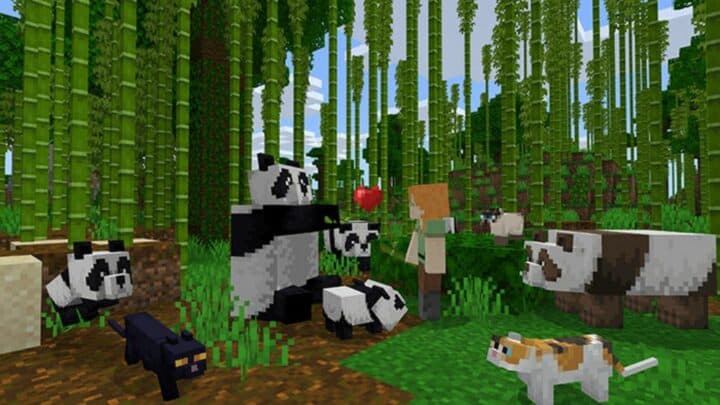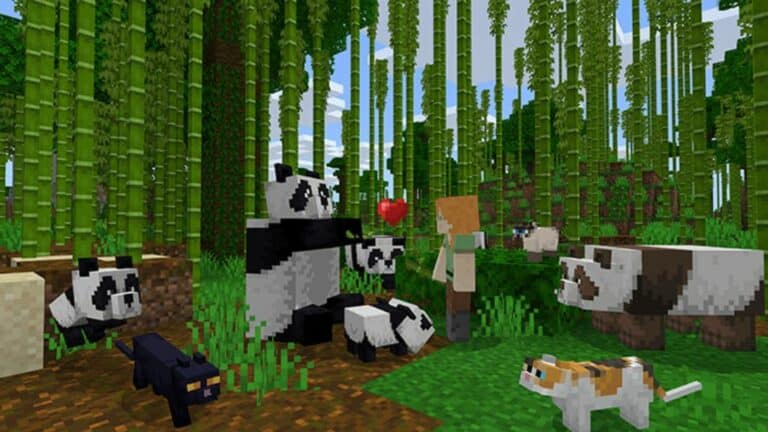 Minecraft is still one of the most popular games up to date with its deep sandbox mechanics plus the amount of replayability is endless. For a game that has been around since 2009, it never lost its charm.
It has also been one of the games that gave content creators their big breaks on YouTube like MrBeast Gaming and DanTDM to name a few.
See also: 50 Minecraft Building Ideas – The Ultimate List
If you're looking for your potential big break with your friends, then you might want to consider exploring the world of Minecraft and pick some clan name ideas from the list below.
The Lumber Village
Underground Rare Finders
Midnight Foxes
Blockhead Survivors
The Pigmen Slayers
Creeper Ranchers
Construction Farmers
Zombies Night Watch
The Forest Wardens
Sea Fairing Vikings
Adventurous Biome Explorers
Magma Warriors
Redstone Pillagers
Mindless Builders
Shoveling All-Nighters
Stray Nomads
Green Strikers
Starving Sailors
Stone Age Survivalists
Creepy Jungle Pirates
Wandering Trolls
Smithing Hunters
Hoarding Desperados
Elite Dungeon Exterminators
Apocalyptic Horsemen
SMITE Clan Name Ideas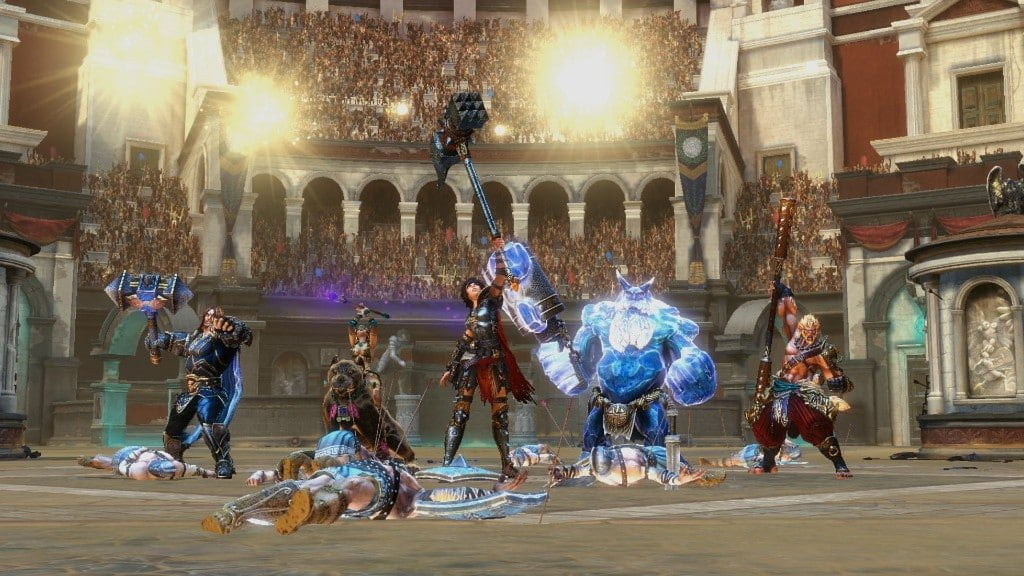 SMITE is a third-person MOBA where you play as a god from famous mythologies like the Greeks, Romans, Chinese, Norse, and more. Play game modes like the classic three-lane conquest or hop in quick arena battles and clash with your opponents.
This is an excellent game alternative if you get tired of the top-down approach of the other popular MOBAs like League of Legends and Dota 2.
Mythic Hounds
One-Hit Assassins
Troll Killers
Lucky Spearheads
Hungry Vikings
Stonecold Snakes
Fiery Cerberus
Pandora's Curses
Crazy Ogres
Rocky Cobras
Jolly Hoplites
Chaotic Legion
Speedy Monkeys
Jousting Olympiads
Intimidating Gladiators
Slythering Vipers
Woodland Paladins
Zeus Strikers
Shaolin Gold Diggers
Eagle Eyes
Vampire: The Masquerade Bloodhunt Clan Names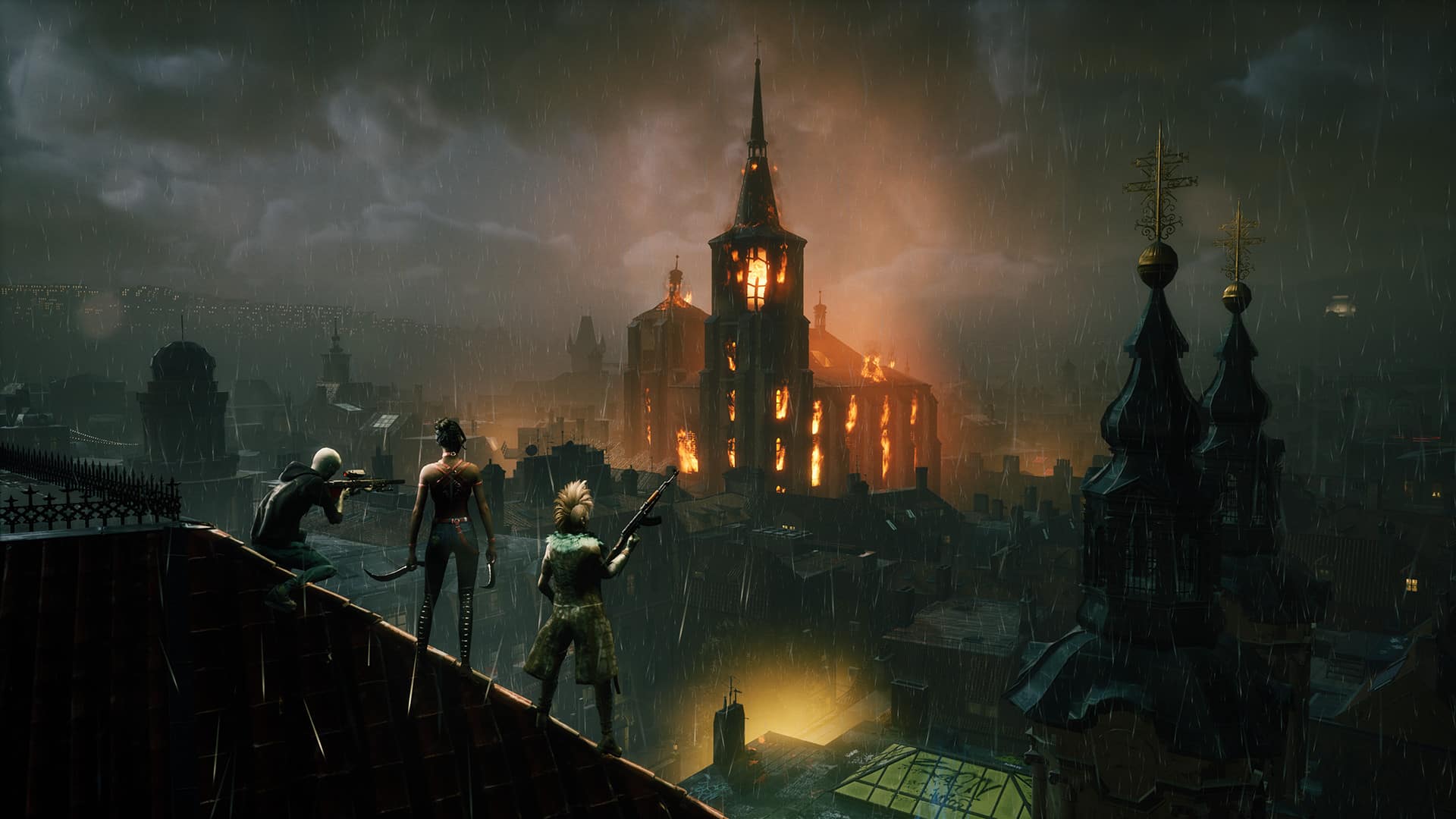 Vampire: The Masquerade Bloodhunt gives a fresh take on the battle royale genre where you play as a vampire and slay other players on a 40-player-sized map set in the city of Prague. This game somewhat solved the fast-paced vibe that Hyper Scape failed to get at.
Squad up with your friends and get inspired by this list of clan name ideas.
Dark Subway Dwellers
Bell Tower Saboteurs
Night Prowlers
Shadow Brujas of Prague
Blade Enforcers
Alcoholic Slayers
Pesky Brutes
Screaming Toreadors
Elite Nosferatu Loyalists
The Last Judgement
Flesh Riders
Prague Ghost Riders
Tommy Fanatics
Prague Ninjas
Lunatic Vandals
The Red Order
Salty Ghouls
Ventrue Capital
Travelers of the Dark
Shiny Sirens
High Octane Runners
Bloodthirsty Samurais
How To Come Up With A Great Clan Name
We hope you enjoyed our collection of cool clan names. Naming a clan can be tedious at the beginning but once you've drilled down to what your gaming niche is about, then it becomes easier.
Here are some more useful tips for you to improve your chances of picking up the best clan name:
Think of at least three of your favorite games and then try and jumble around the characters for each game until you get a unique combination. For example, if you play a variety of games such Valorant, Fall Guys, and DOTA, you can use familiar names from those titles and create your own awesome clan name.
Brainstorm with your friends and think of things that you have in common, say for example you guys love playing FPS and strategy titles. From there you can create an amazing clan name for you and your friends.
Looking at images also helps in creating a cool clan name so Instagram, Pinterest, and Google Images are your friends.
Check what's trending in the gaming scene or in pop culture and build ideas from there. For example, if you're a Drake fan, you can create tons of combinations for his name and from there you can filter out which ones stand out or not.
If a name is too common, try to mix up some numbers or symbols especially if the game allows numbers and special characters. Say you want to use "Aces" for your clan name. You can substitute 'A' with the '@' symbol or replace 's' with '5'.
Did you get any inspiration from these lists? Feel free to share them in the comments section or go back to the top of this page if you want to continue exploring more clan name ideas.