You might have the best cars, but do you have the best colors? If you're really wanting to stand out, and impress your fellow players, there is no better way than through the use of GTA Online's crew color system. In this article, we've gathered the communities 10 best-modded crew colors, including how to achieve these looks.
Without further ado, let's get customizing!
Using Crew Colours
Getting started with crew colors is very simple, requiring only three basic steps, which we'll quickly walk you through.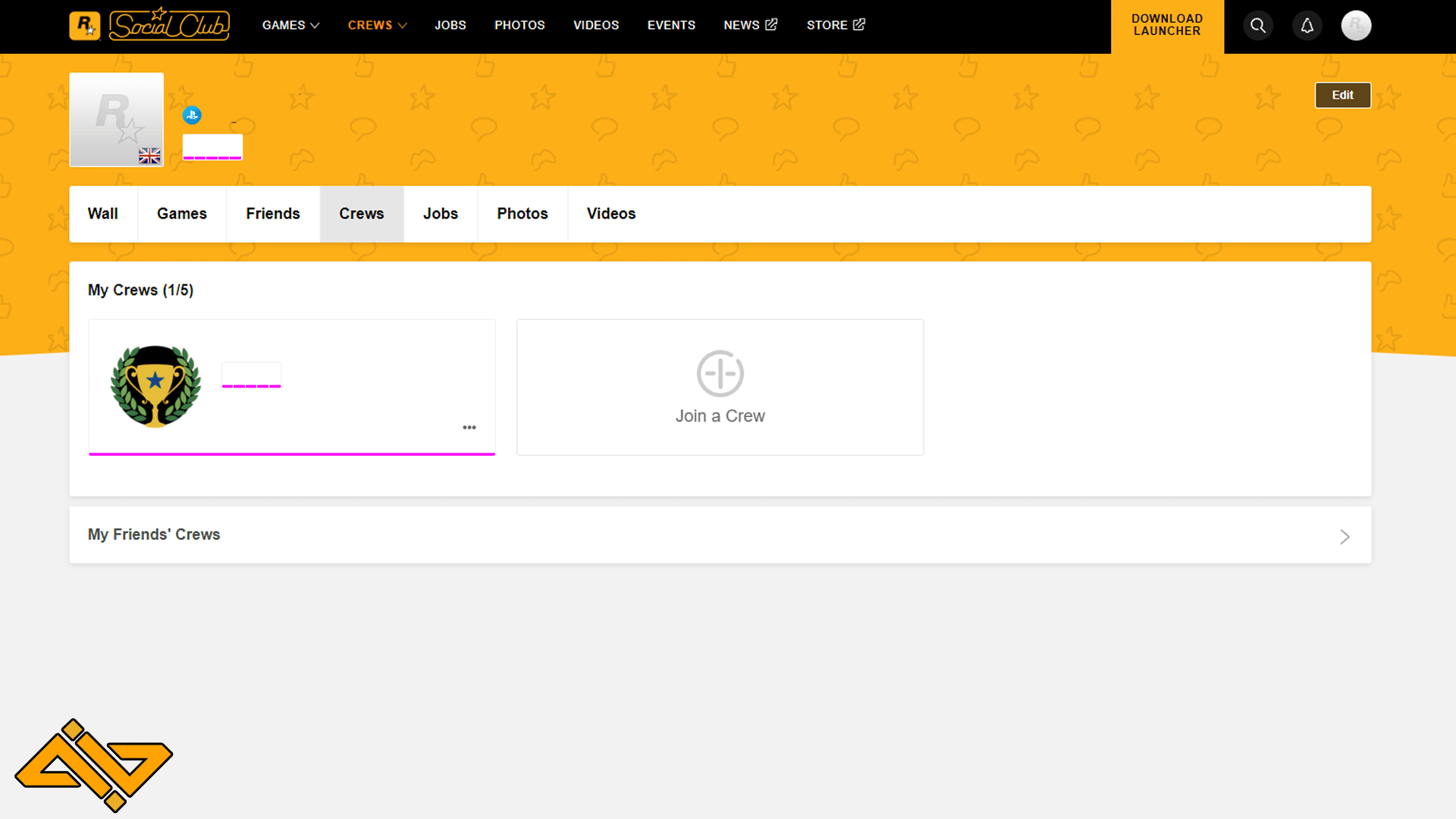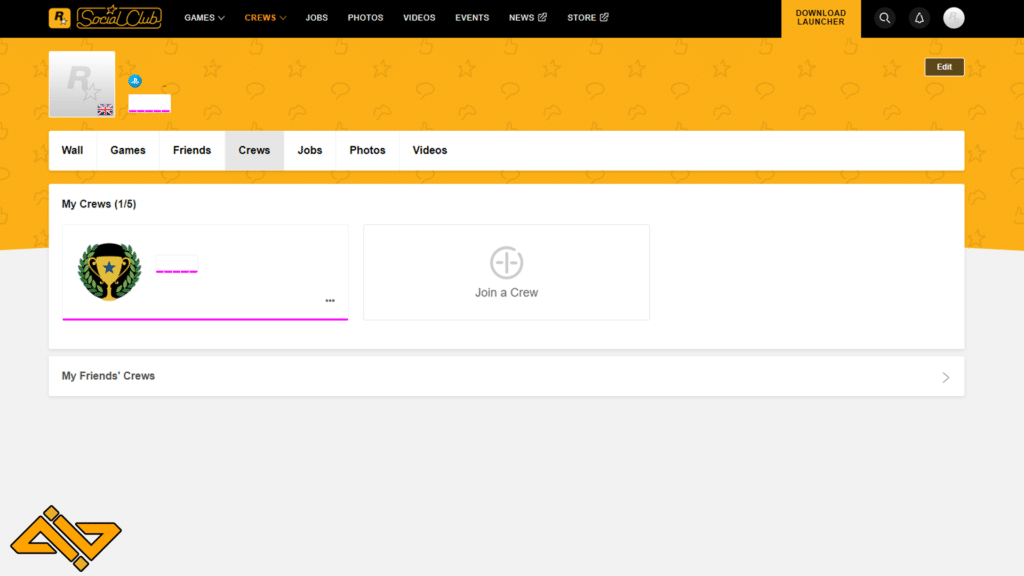 First, sign into your Rockstar Social Club account, which is linked to your GTA Online, and navigate to My Crews. Here you'll either see the crew or crews that you've previously created, or you'll be able to create your own.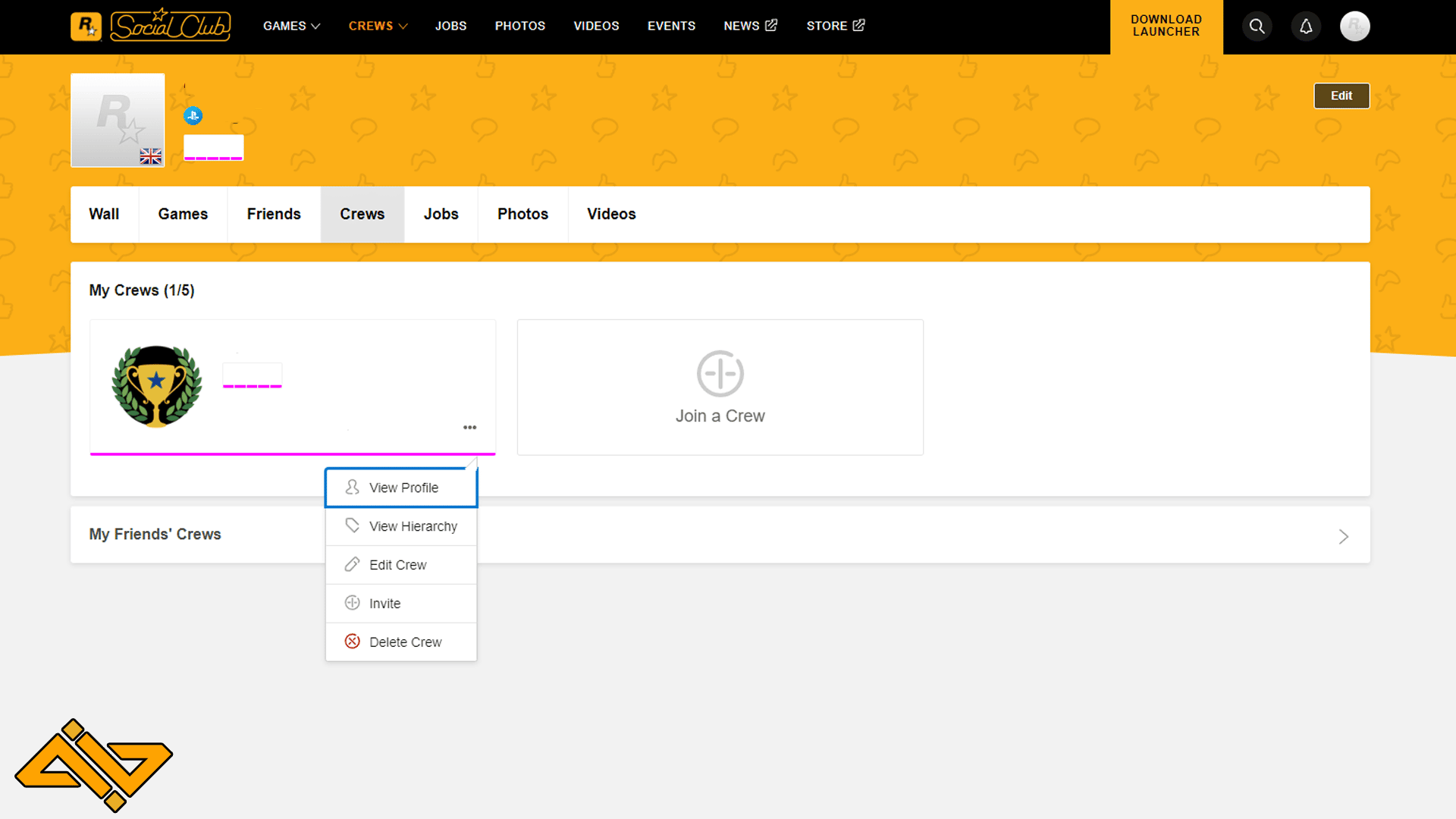 Secondly, you can access the edit page for your crew by selecting the three dots shown above, which will give you a drop-down of options. Select Edit Crew, then proceed.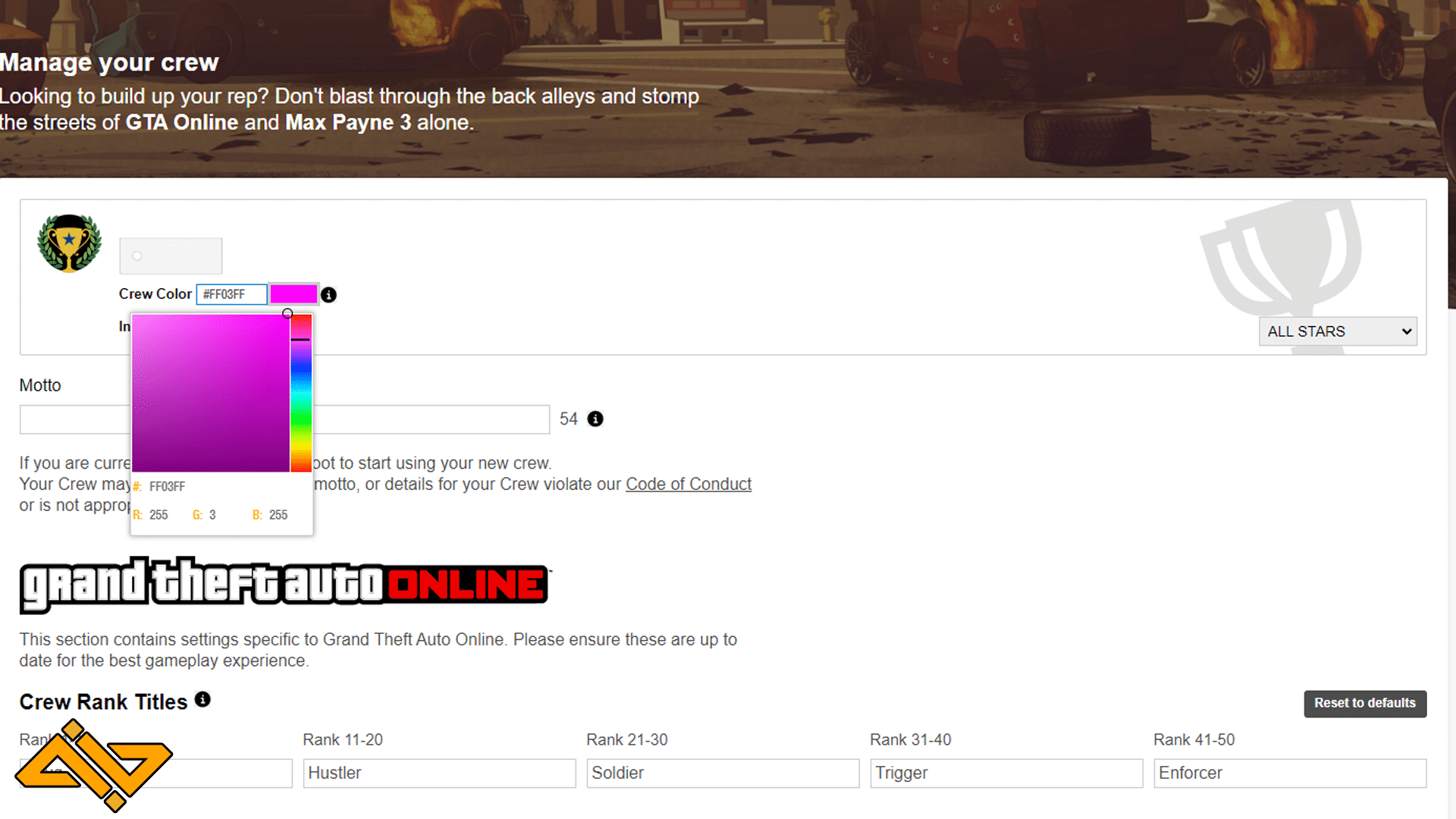 Finally, using the GTA crew colors drop-down you can either use the color palette or enter any hex code beginning with a hashtag. If at any point you're wishing to change the color, repeat the above steps to access the editor. And that's it!
However, to use crew colors in GTA Online you'll need to reach Rank 10 for your crew. There are many tutorials on ranking up crews fast that will help you in doing this.
Blue Galaxy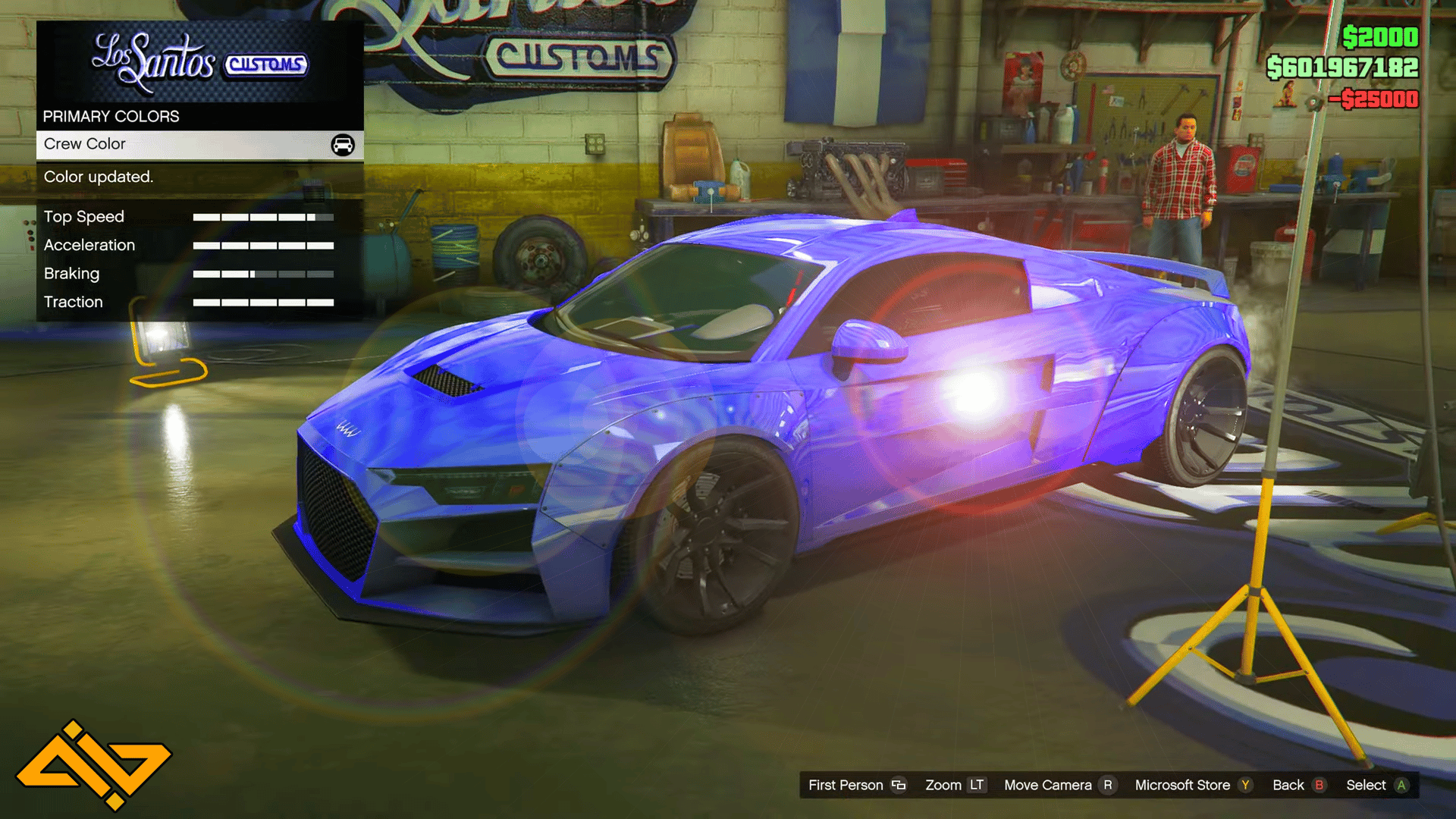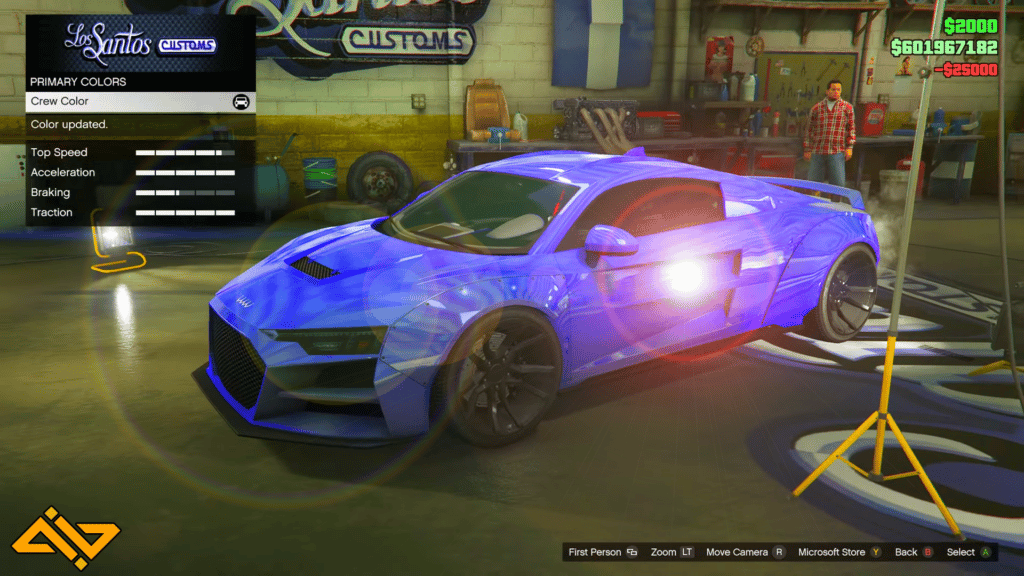 Hex Code: #3503FF
The Blue Galaxy or Purple Galaxy crew color is one of the most interesting color customization choices available in GTA Online. Reflecting in the light and changing colors depending on the viewing angle of the car makes this a show-off finish to any vehicle.
Once you've changed your crew color to the above HEX code, you'll then need to do the Chrome glitch, in which you put a chrome finish on your car, and then put your crew color over the top, mixing the two finishes together to give this galaxy look. The author of this design will be able to guide you through this simple process.
Sunset Pink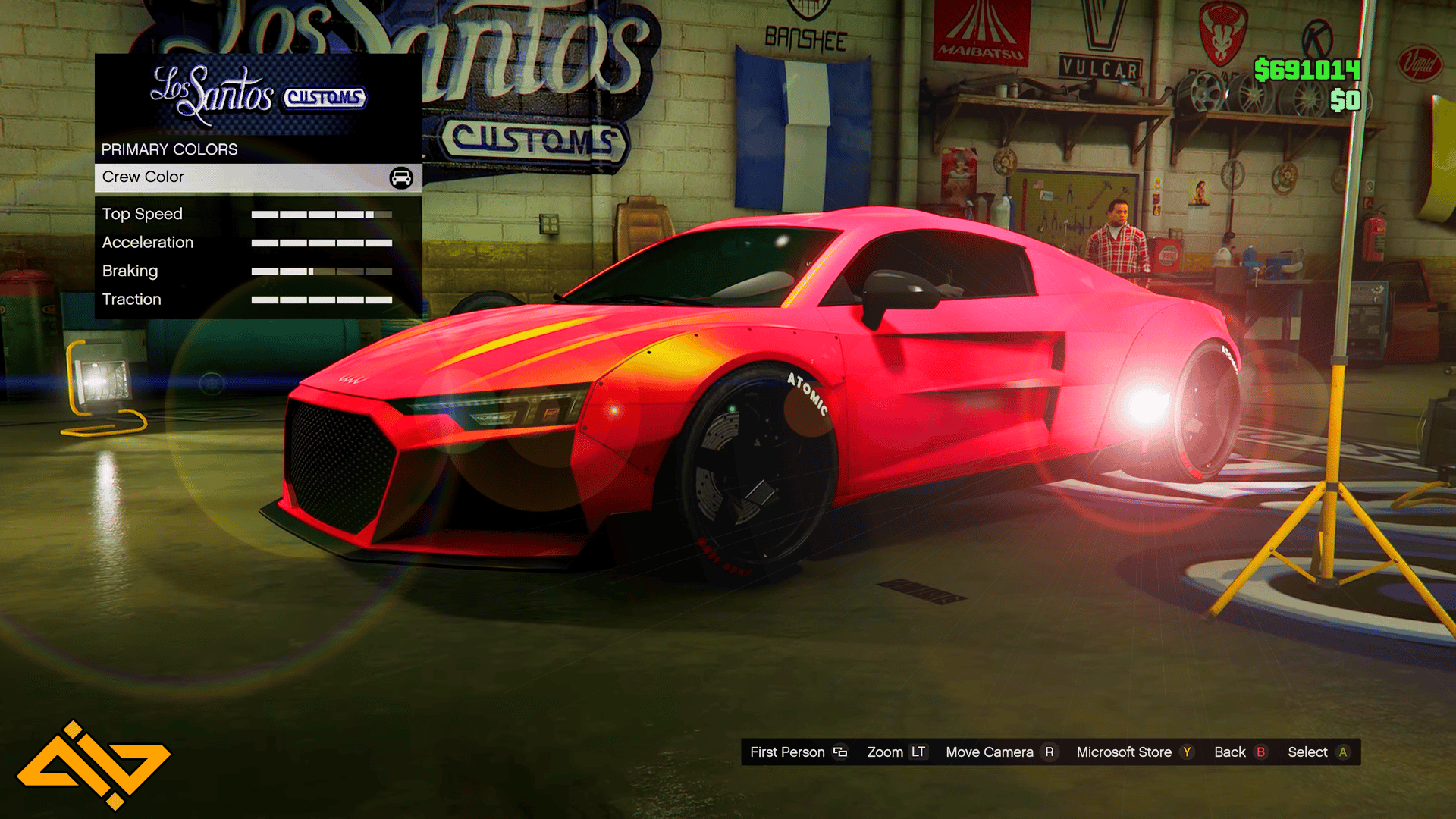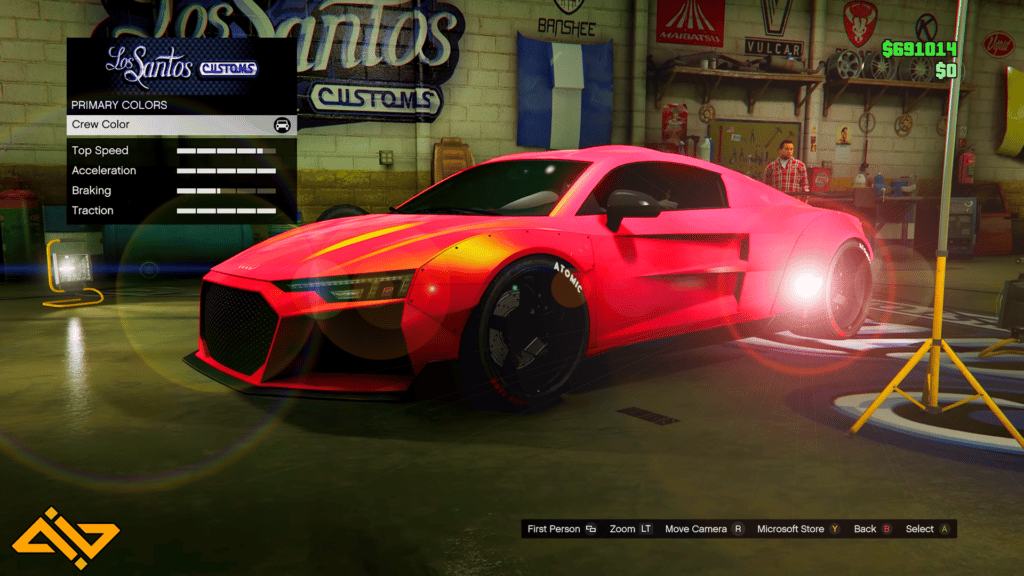 Hex Code: #C52943
Combining crew colors with pearlescent finishes can be a great way to add that extra bit of in-your-face flare. In the case of the Sunset Pink crew color, this combination creates an outstanding finish that reflects the in-game light and creates a warm and ethereal glow to your vehicle.
You'll need to select the color based on the Hex code above, then enable it on your vehicle of choice. Once done, you can select the pearlescent finish of your choice. However, yellow pearl works best in creating this effect.
Neon Violet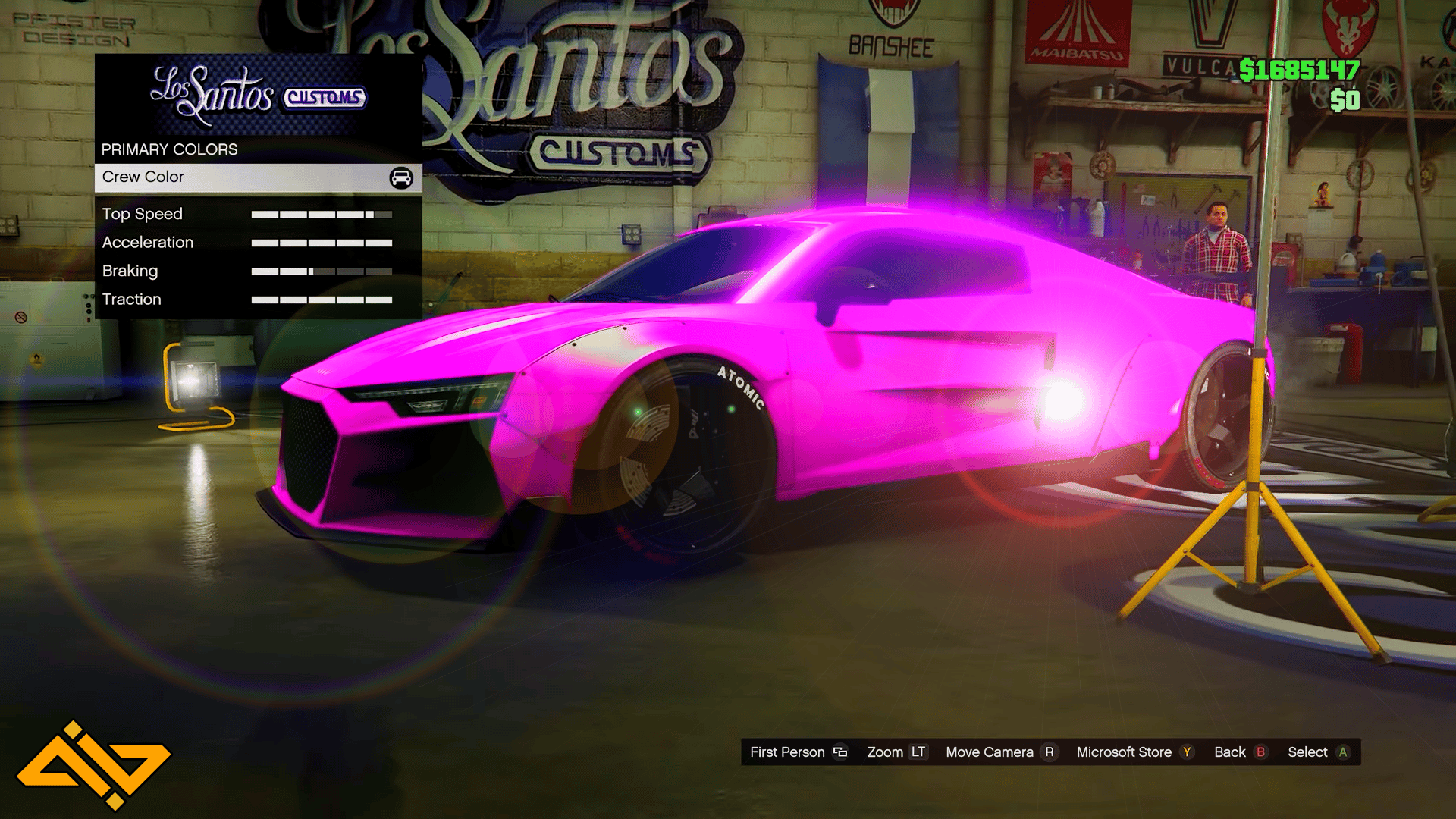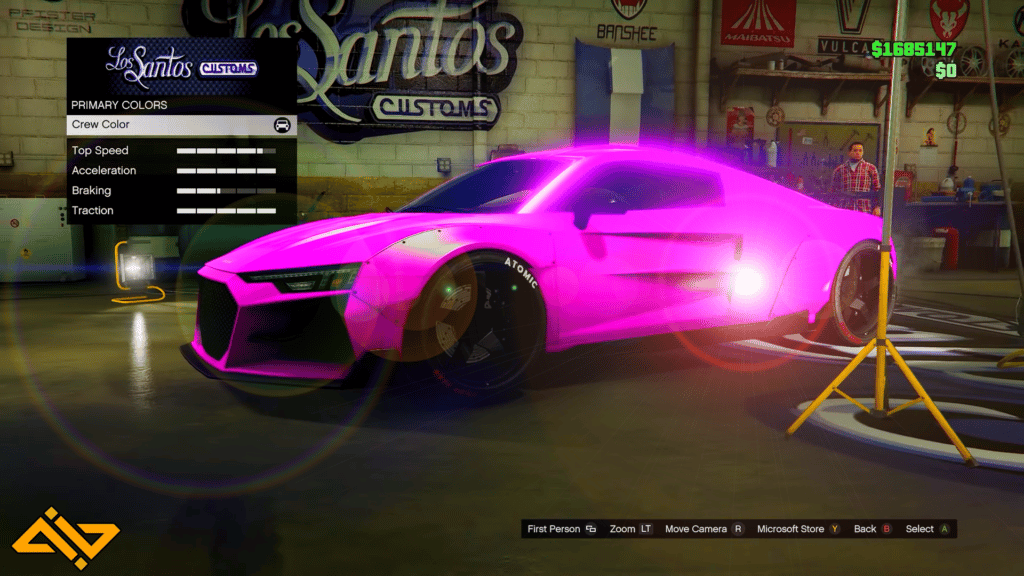 Hex Code: #7103E6
TJRH's Neon Violet/Purple is another great example of GTA Online's pearlescent finishes at work. Whilst, this can be done with any number of bright color choices, such as green or yellow, the neon effect works amazingly with purple.
To accomplish the effect of a neon glow, you'll need to apply the Hex color above, then purchase and apply the Ice White Pearlescent finish. You'll still achieve a great bright purple finish without the pearl finish, depending on your preference.
Race Red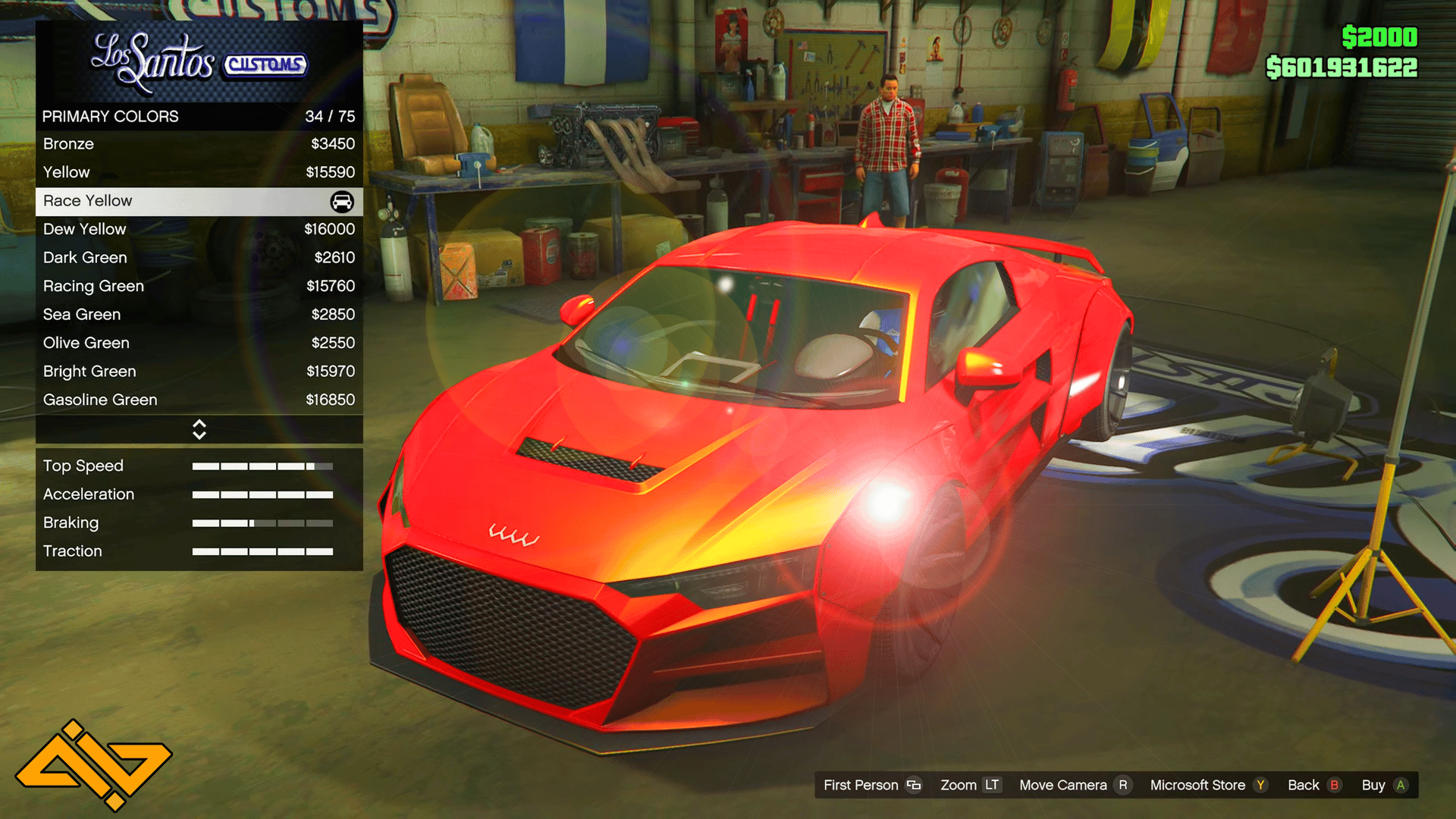 Hex Code: #2A0507FF
If you can't tell by now, pearlescent finishes are in hot demand, hotter than the hot red color you'll be applying to your car for this finish.
To achieve Fresh Gaming's iconic fiery finish, you'll need to apply the hot red color, using the Hex code provided, then purchase Race Yellow pearlescent primary color finish. Again, you can choose your own pearl finish, depending on your preference to achieve any number of effects. For example, Ice White pearl will give the red a chrome effect. And you're done! Very simple, yet an extremely effective GTA Online crew color.
Faded Pink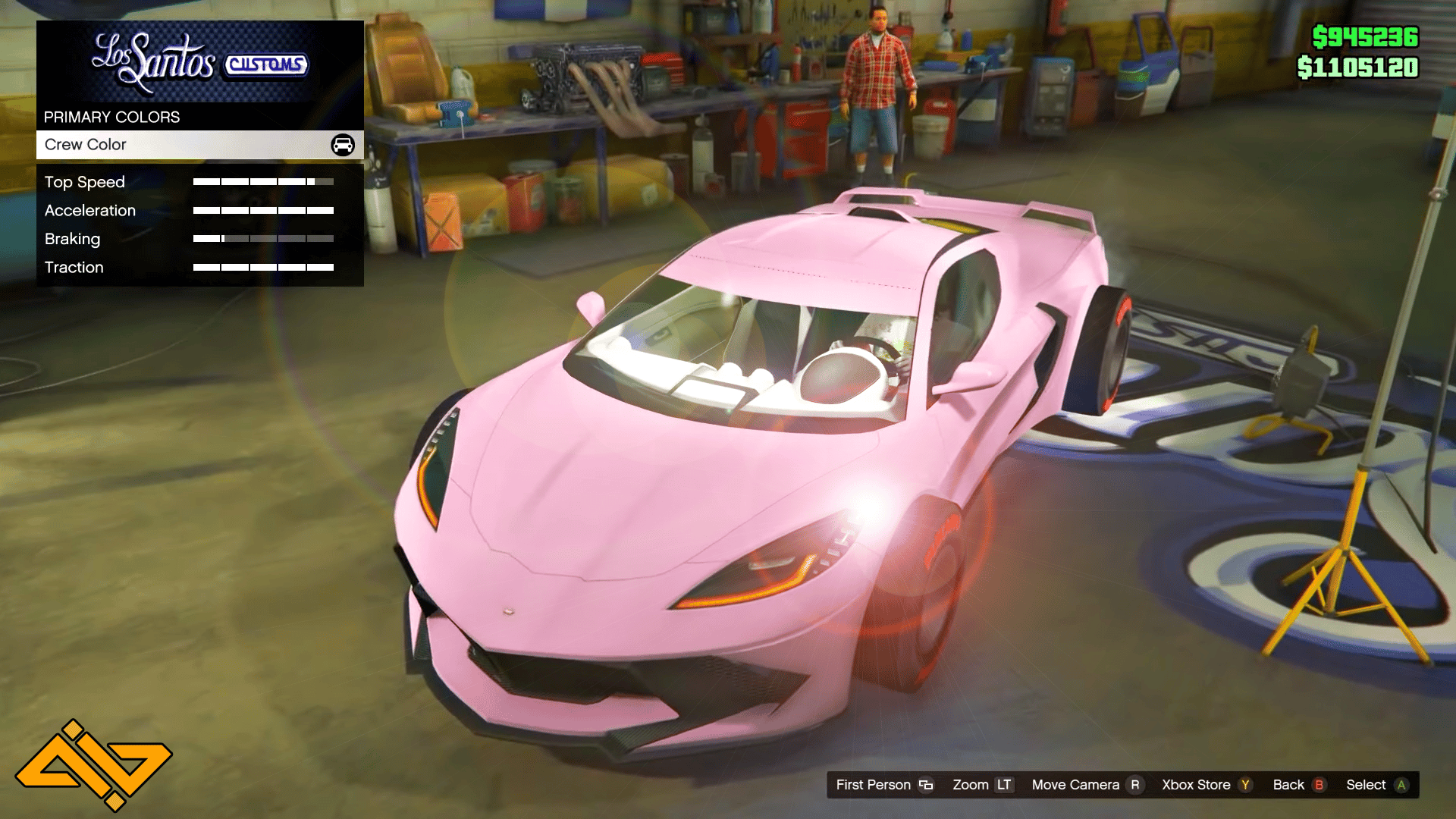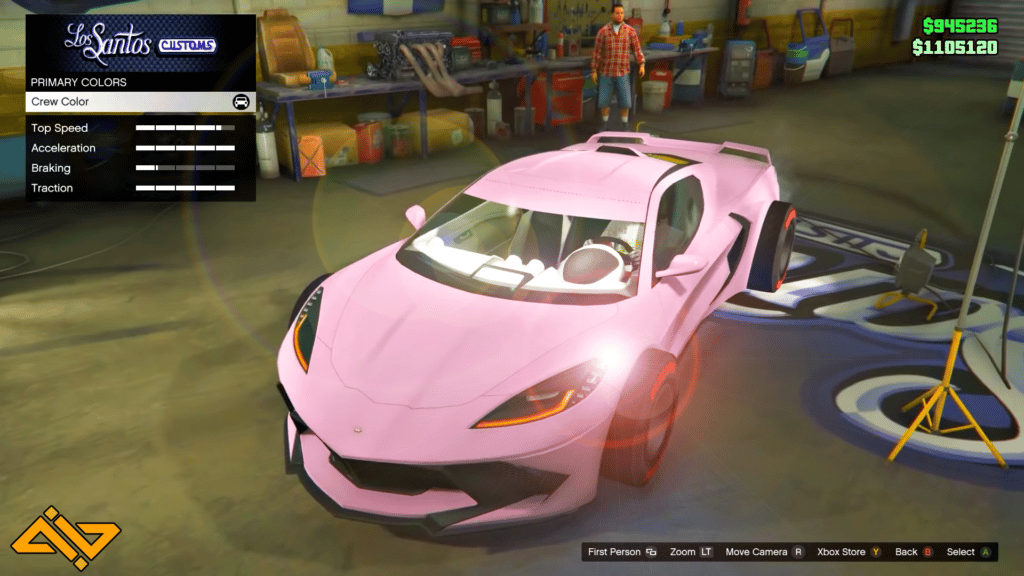 Hex Code: #916D8C0
"Manly men wear pink… with pride" TJRH's pastel pink color is one of the best available in GTA Online, simple yet stands out perfectly. I mean, hey, how often do you see a fully pink car?
Luckily, all you'll need to do is apply the Hex code, following the previously provided steps, and you're done! Feel free to add a white pearlescent finish to give it a glossy finish, or just rock it in its natural matt finish.
Banana Yellow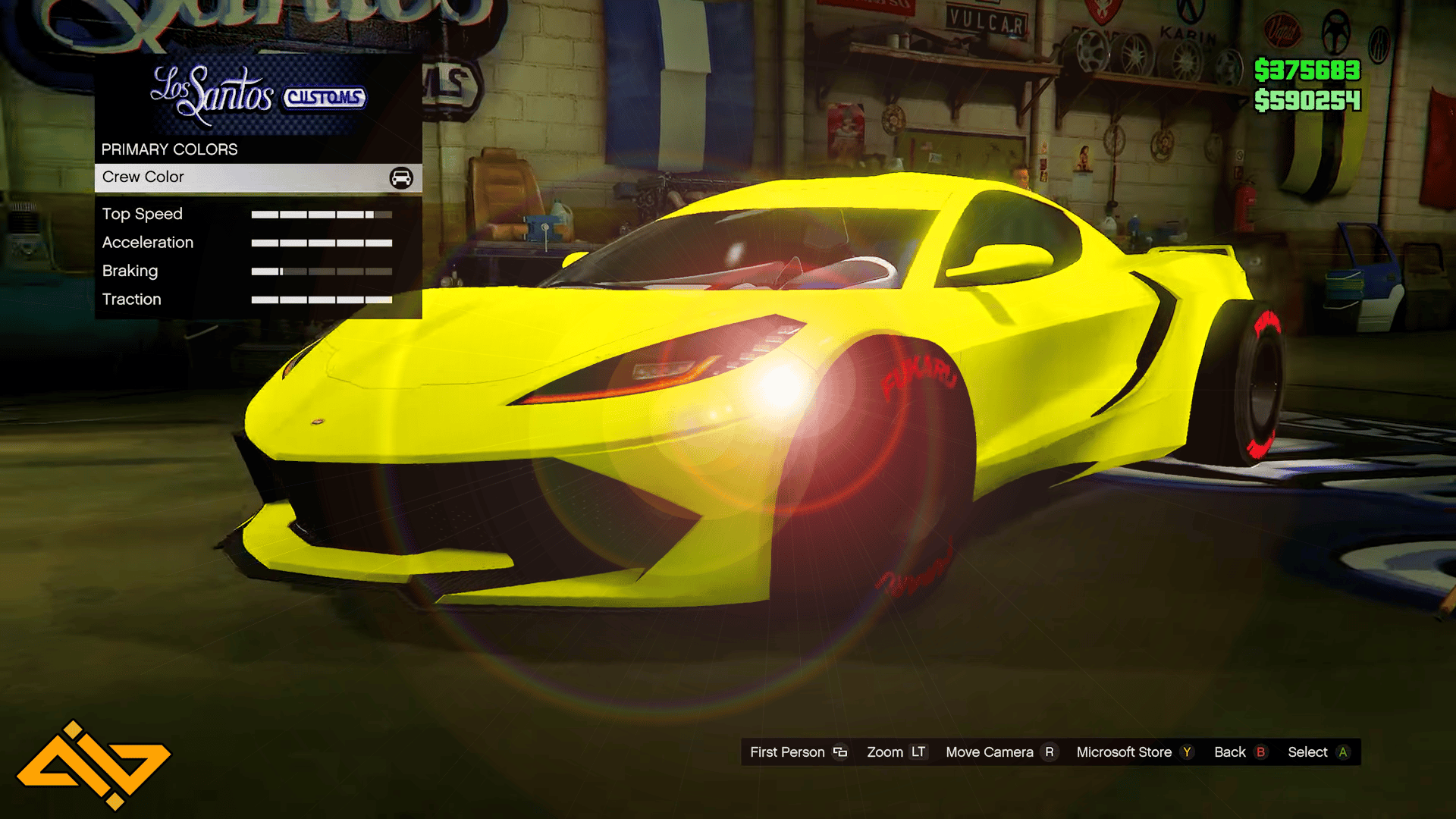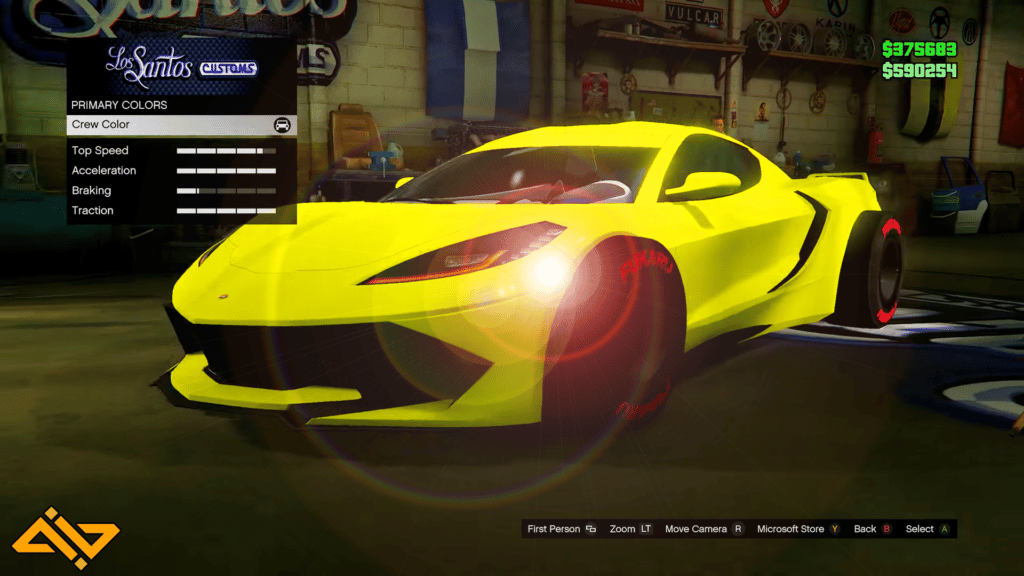 Hex Code: #F3F314
Ever thought about riding around in some comical banana-shaped car? Me neither, but you can get pretty close with this crew color.
ItzFrlickz pure banana yellow is a simple crew color. You'll need to head over to your crew and change your color to the above hex code, and that'll be it! We recommend an Ice White pearlescent finish to give this color an even more impressive finish. However, the yellow stands out very much so on its own.
Pearl Purple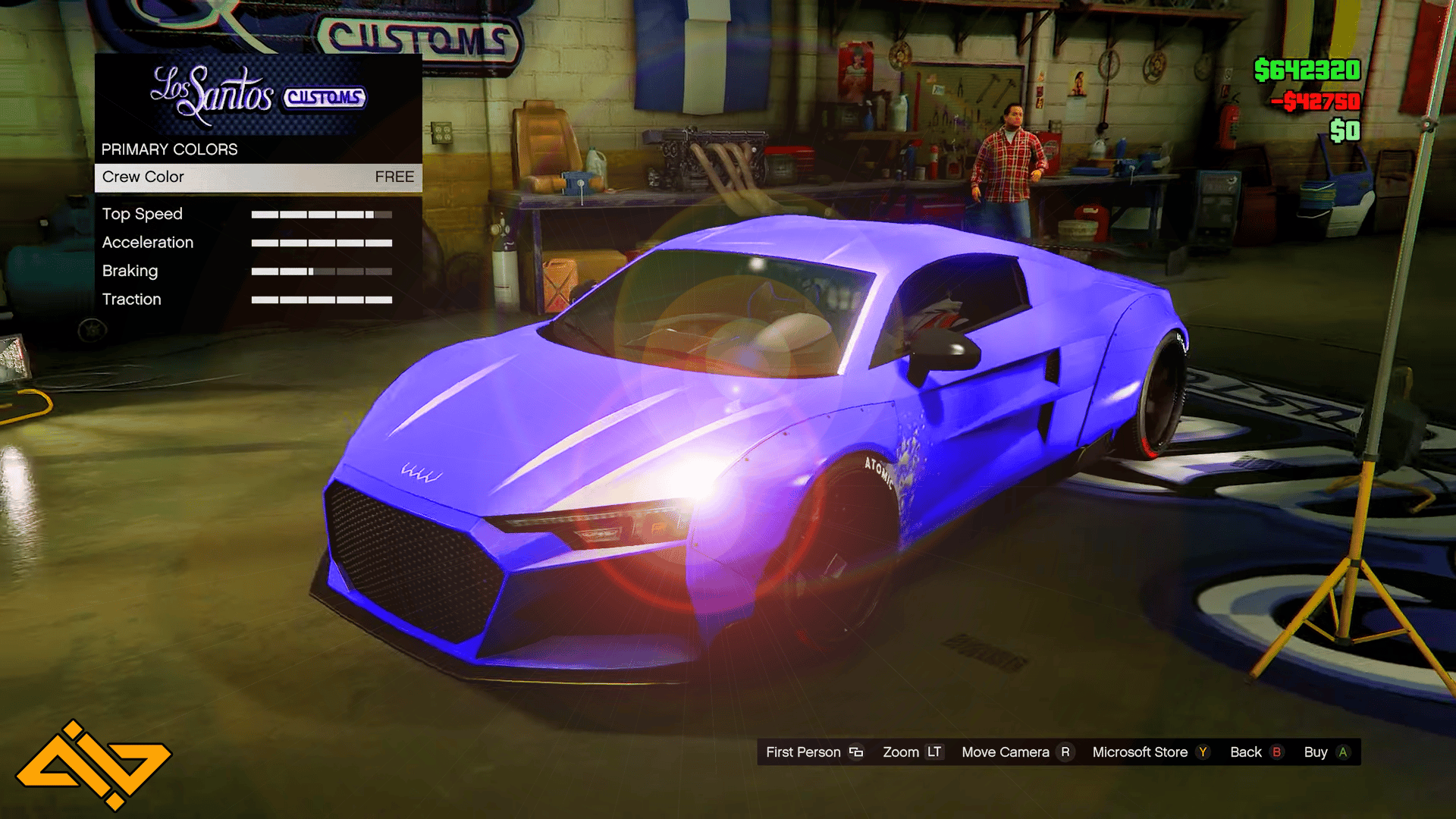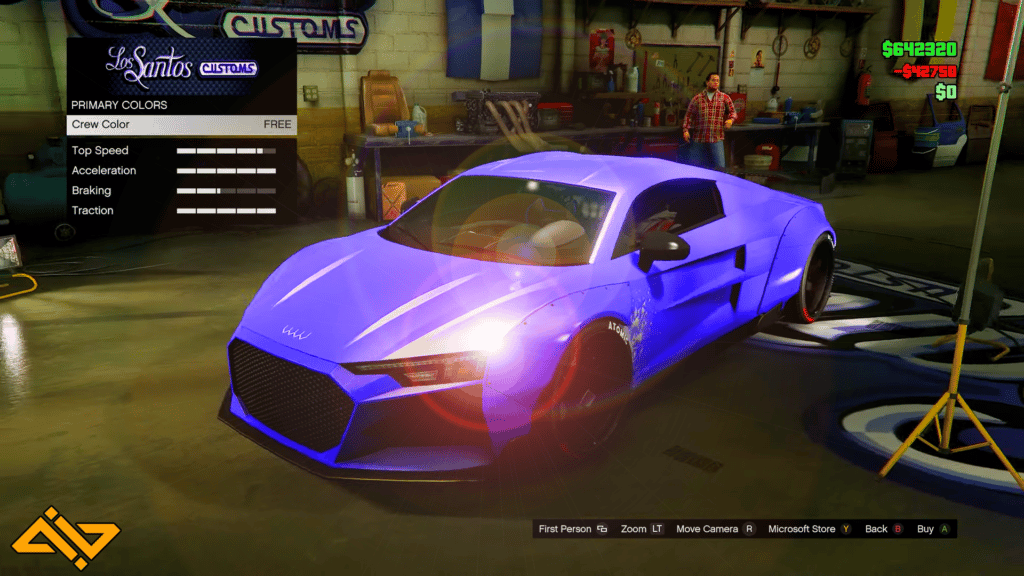 Hex Code: #443AF4
Another great design by TJRH. Deep, yet vibrant, colors are among the best to use in GTA Online, and this Pearl Purple is no exception.
This beautiful rich purple is perfectly accentuated by an Ice White Pearl finish. Once again, to achieve this simply change your crew color to the hex code above, and purchase the Ice White Pearl finish. It's also possible to perform the previously mentioned Chrome glitch, to achieve a chromatic purple finish. Beautiful yet simple!
Mint Green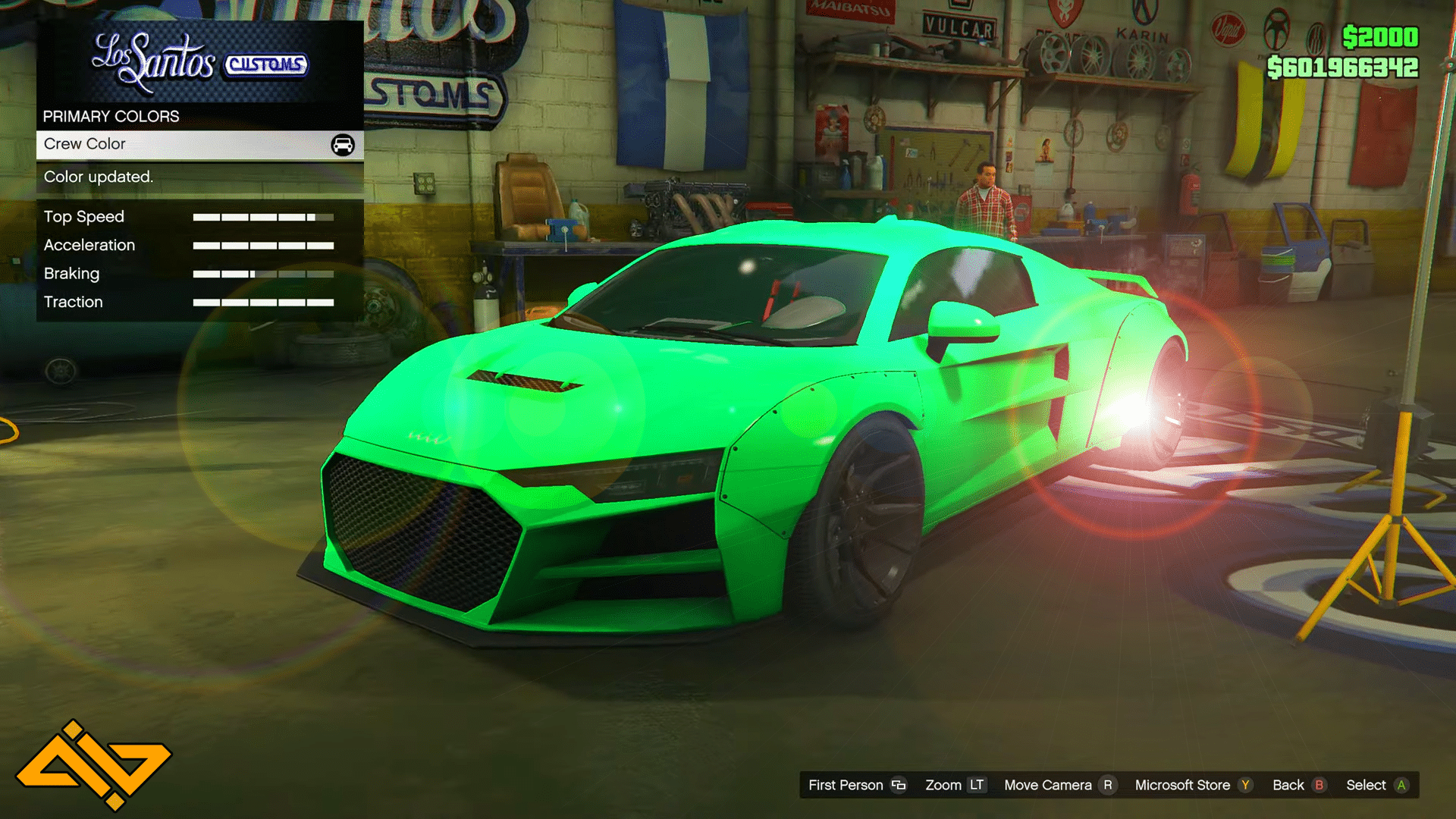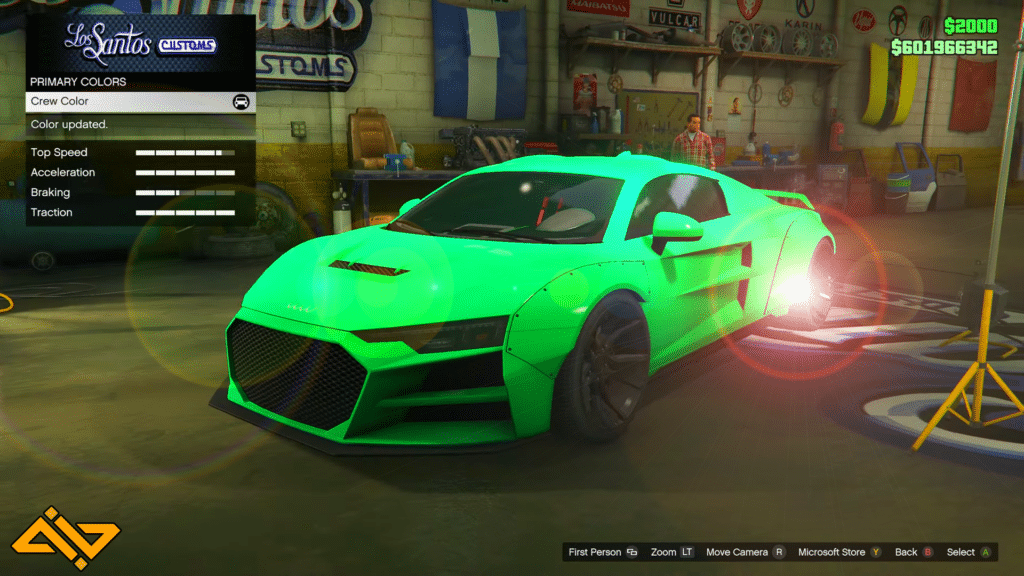 Hex Code: #00ff7f
Mint Green is a great crew color choice for those of you who want something vibrant, yet simple. Or, you know, if you like the color green!
With this design you can either keep it simple with a matt or glossy finish or if you're wanting just that bit extra, a yellow pearl finish adds a great reflective effect. The hex code above will provide this color, and after that customize it to your preference.
Neon Orange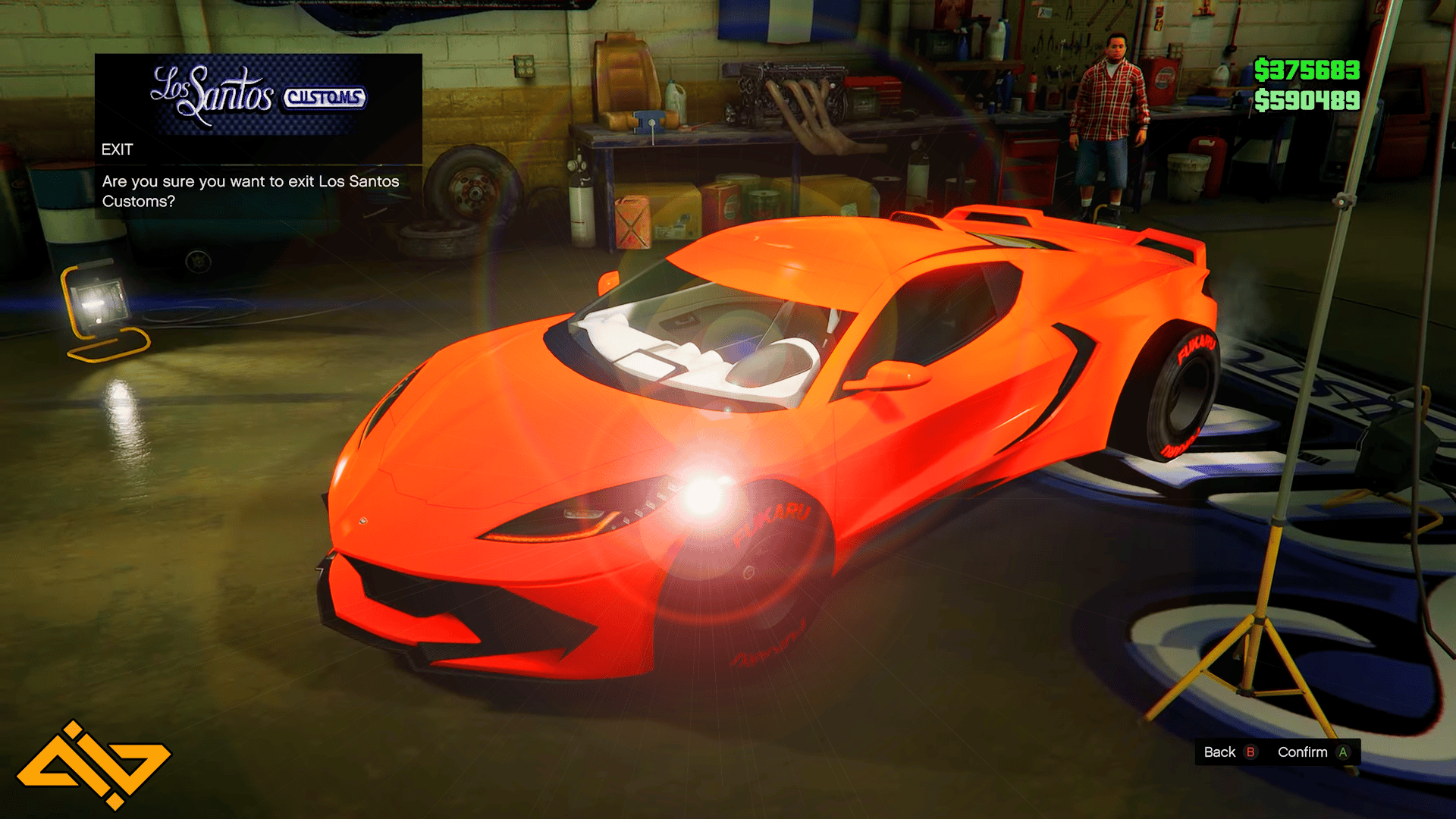 Hex Code: #FF3E00
Very much like Mint Green, Neon Orange is an extremely bright and staple crew color choice. However, like Neon Violet you're able to achieve an almost florescent effect with this crew color. So it's definitely for those that want to be seen.
Once you've enabled the above hex code as your crew color, head over to your local auto shop and put it on your car. Then, purchase the dark yellow pearl finish to give it its reflective glow.
True Black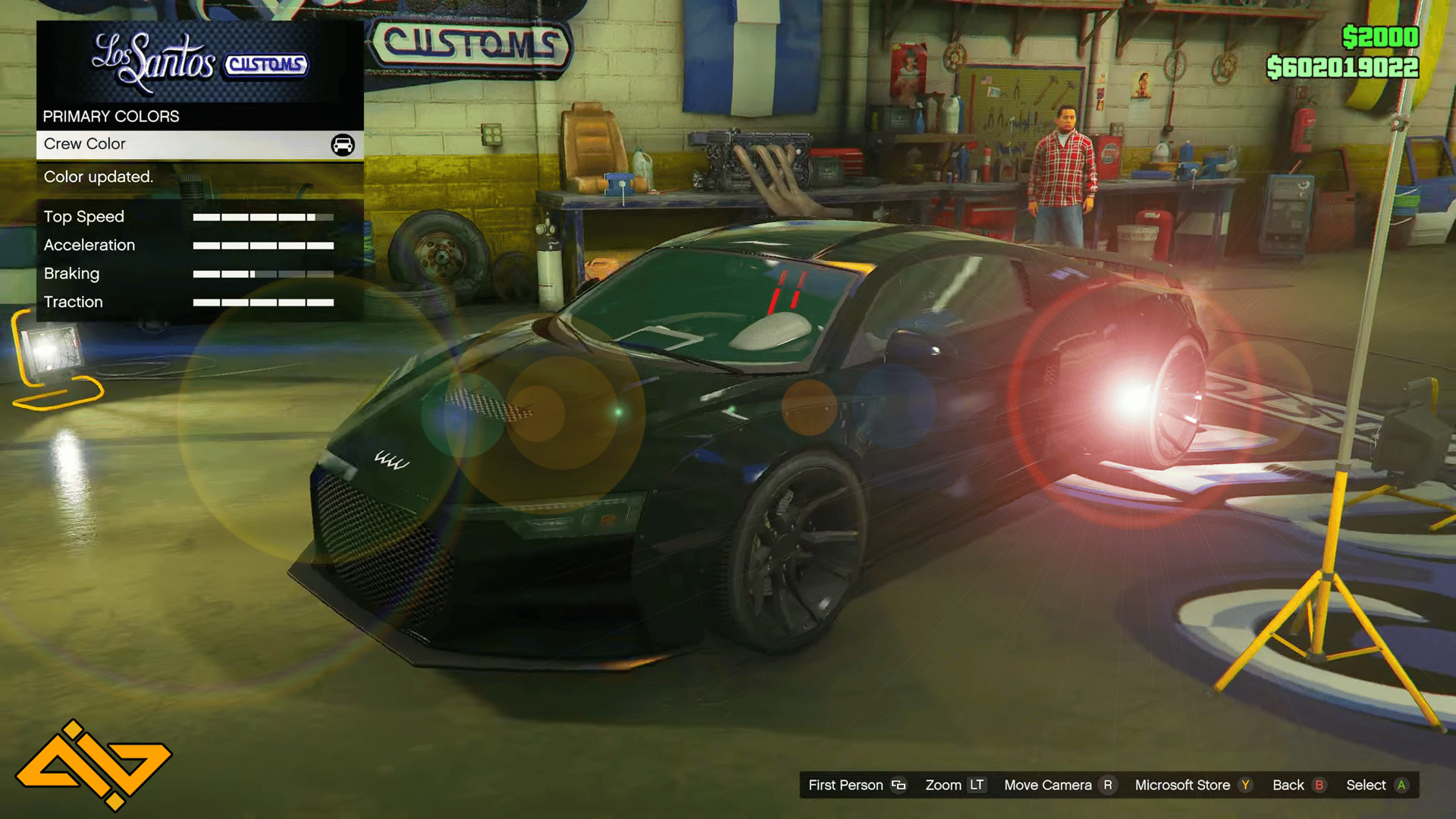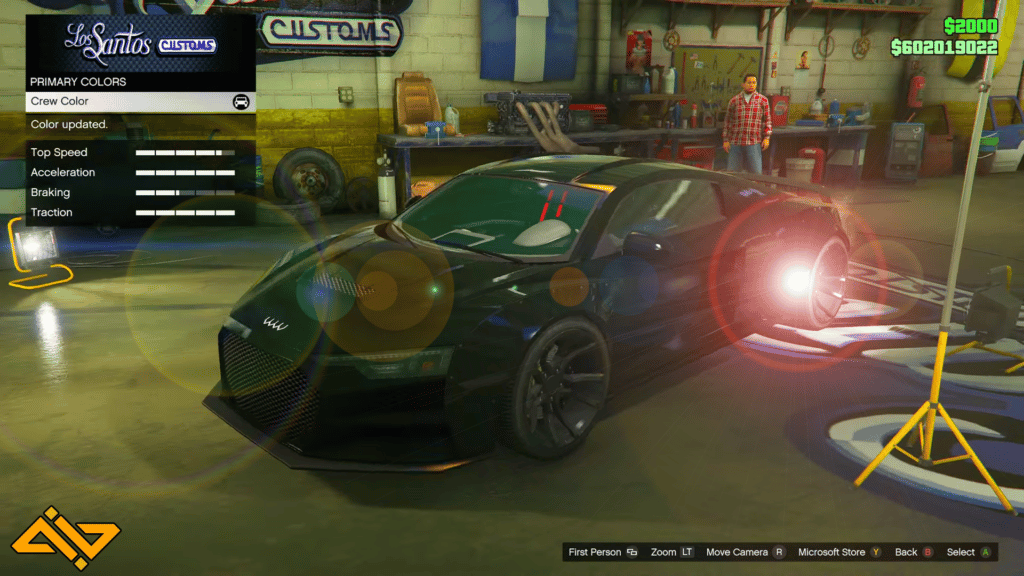 Hex Code: Not Required
GTA Online is an amazing game, but frankly, it can be frustrating that the black paint available is just that shade too gray. However, using crew colors you can achieve a far darker and true black for your vehicles.
A hex code isn't necessary, as all you'll be doing is dragging your cursor on the color palette all the way over to the darkest black possible. Once done, save and head back to GTA Online. Goth or not, we can all appreciate the nicety of a sleek black car.