If you told someone 10 years ago that cross-platform games would become the industry norm, they'd laugh at you. Yet, here we are. Indie and AAA games alike are all coming out with cross-play features, putting aside petty industry squabbling to give gamers the ability to play with their friends regardless of the system.
That's what this list is all about. It's a celebration of the ability to play with people from all over the world regardless of whether you're on a PC or console. We have listed the best cross-platform games available right now, including some free cross-platform games that you and your buddies can boot up right now.
Call of Duty Warzone
Type: Free | Platforms: PS4, PS5, PC, Xbox Series X|S & Xbox One
Unless you've been living under a rock for the last few years, it should come as no surprise to see Warzone as number one here. It's the closest that any BR has come to being a "Fortnite killer" and is still one of the most widely played titles in the genre years after its initial release.
This is thanks, in part, to the continued development support it's gotten. Activision has integrated Call of Duty's yearly release cycle into Warzone, bringing not only new seasons but massive overhauls whenever a new main series game drops.
The developers are continuing to combat hackers with Activision going so far as to sue cheat providers; a lot more than any other efforts made by PvP game developers.
Warzone is the greatest cross-play game of 2022, with it being cross-play across all systems, both last-gen and current. It's the current king of battle royales and it'll be keeping that crown for the foreseeable future.
Fortnite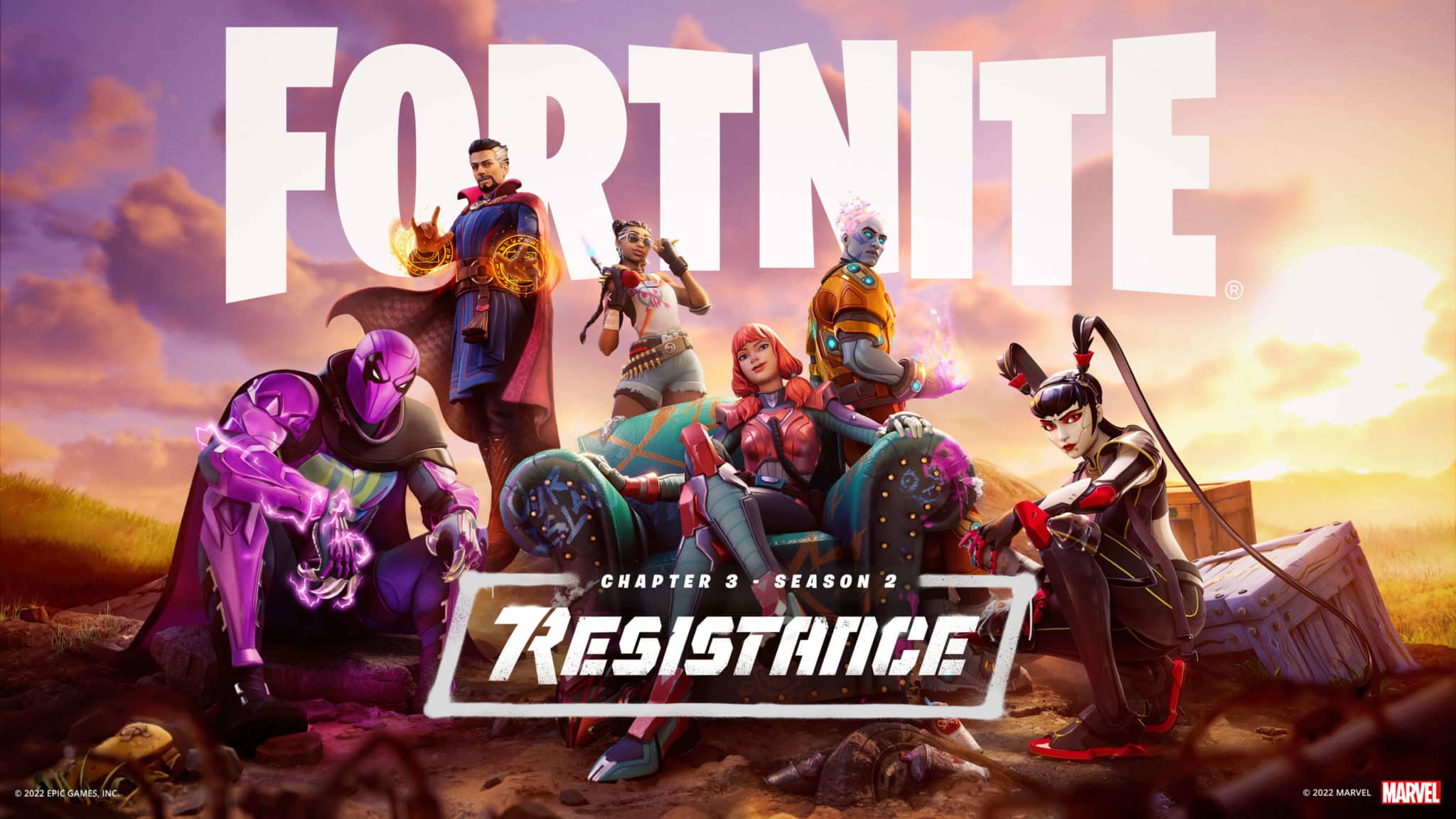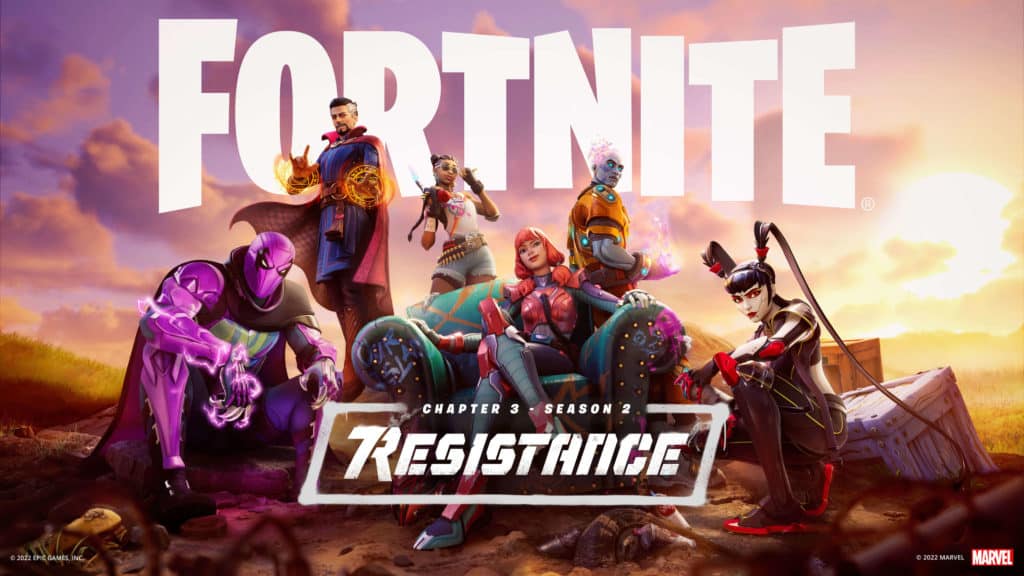 Type: Free | Platforms: PS4, PS5, PC, Xbox Series X|S, Switch, Mobile & Xbox One
Warzone certainly took Fortnite down a peg or two, but it far from killed it, especially as it's now cross-play across everything and anything, including mobile.
You don't need me to tell you why Fortnite is so popular. It defined the BR-boom of the late 2010s and propelled Epic Games to ludicrous heights. No modern game has had the industry impact that Fortnite has; just look at how many games are using Battlepass systems now.
The casual art style and gameplay, combined with a massive skill ceiling and tons of streamer support cemented Fortnite as one of the best cross-platform games to ever exist, now and likely for the next decade or two. Oh, and it's free-to-play, too.
Back 4 Blood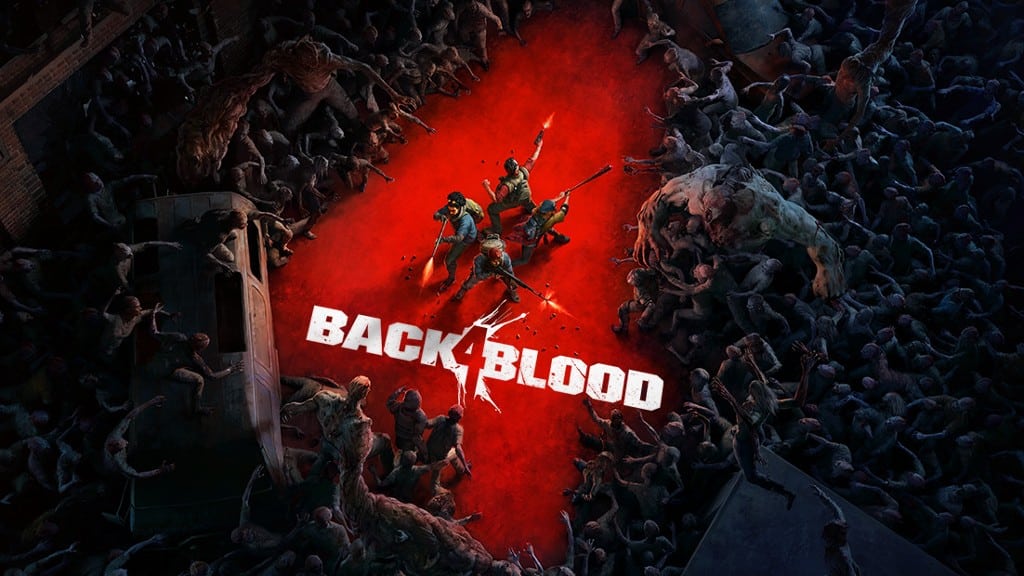 Type: Paid | Platforms: PS4, PS5, PC, Xbox Series X|S & Xbox One
I don't think anyone expected Back 4 Blood to be as good as it was. Rather than being just another Left 4 Dead clone, B4B put a unique and interesting twist on the genre in the form of its card-based progression system.
This card system had a serious amount of depth to it that took a lot of people by surprise, in a good way. Combine that with a fun, casual tone and hordes of hundreds of zombies, and you have a recipe for a bloody good time.
Back 4 Blood is a top-tier game based on gameplay alone. However, when you add in the fact that its crossplay compatible across all of its systems, regardless of generation, you've got one of the best party games in recent memory.
Minecraft
Type: Paid | Platforms: PS4, Switch, PC, Mobile & Xbox One
There is a genuine conversation to be had regarding which is the more important game: Fortnite or Minecraft. Regardless of which side of that coin you land on, there's no denying Minecraft's popularity regardless.
MC paved the way for everything that came after it, helping to push video games into the mainstream, so much so that various educational institutions actually adopted Minecraft as a way to help young children develop.
It's rare that we get a game that caters to both a young and old audience so well in equal measure. Its simple sandbox-building gameplay transcends language and age, as is evident by how popular its cross-play features are.
The only thing holding Minecraft back from topping this list is that it's a bit of a late adopter of cross-play. It took far too long for the developers to introduce PC/console cross-play, and many standard features are still missing.
Halo Infinite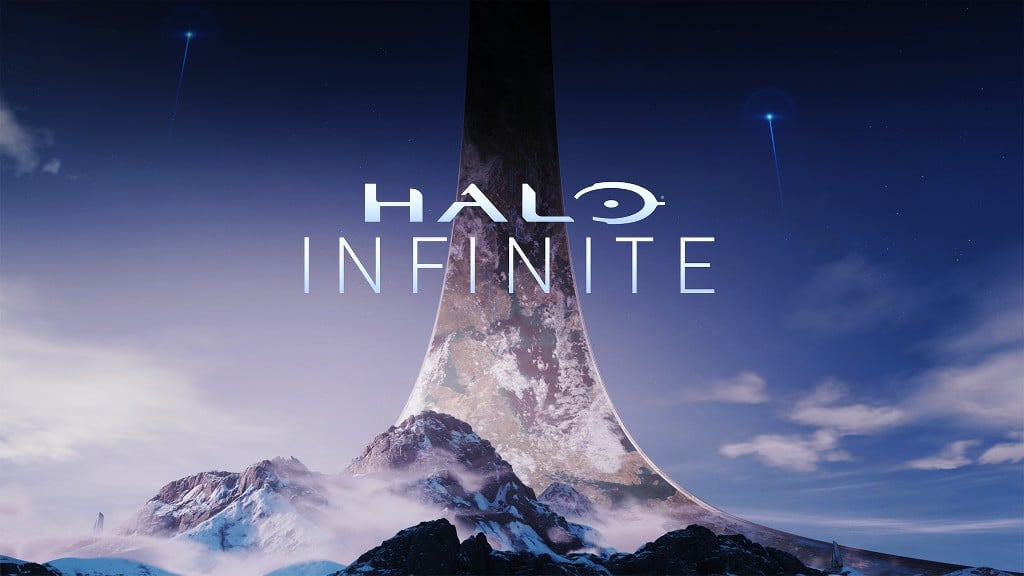 Type: Paid | Platforms: Xbox Series X|S, PC & Xbox One
I don't think any of you need an introduction to the Halo franchise. I was a Playstation kid for most of my young life and even I played copious amounts of Halo ODST.
The Halo games are industry staples, so it shouldn't come as a surprise to see Infinite rank so high on this list. Granted, it only has crossplay between Xbox and PC. That's pretty self-explanatory, but it does lose a few points compared to titles that release across all major platforms.
Halo Infinite is an honest and genuine Halo game that's full of what made the franchise popular in the first place. The gunplay is incredibly fun, the map design is interesting, and it's just a complete blast to play.
That being said, Infinite has had a pretty rocky run of things post-launch. New content hasn't been anything to write home about, and it was wrapped up in a micro-transaction scandal after people realized how egregious some of the in-game cosmetics were. Still, Halo Infinite is a fun game and one you should make a point of playing if you're on PC or Xbox.
Rocket League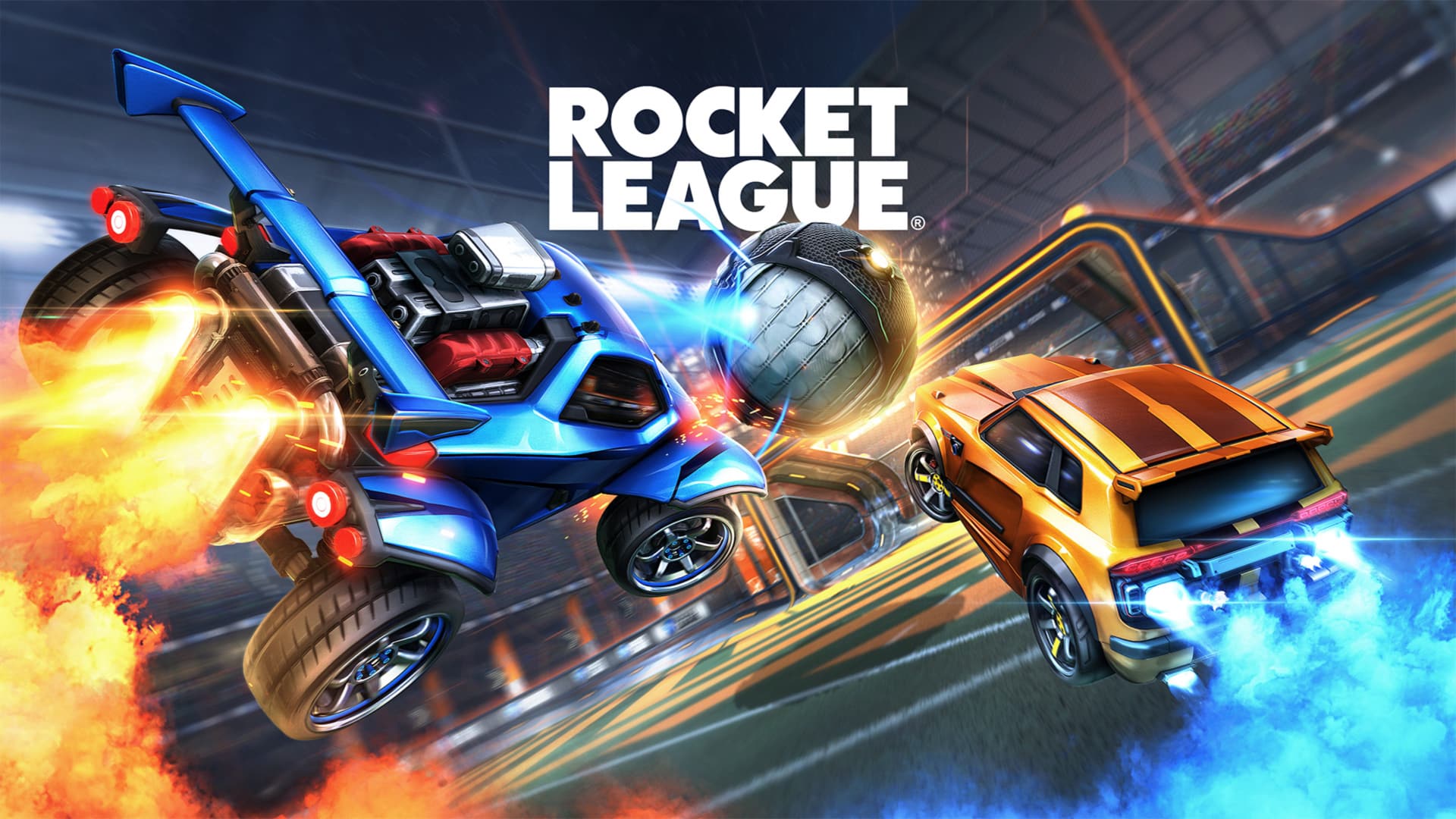 Type: Paid | Platforms: Xbox One, Switch, PC & PS4
Rocket League's rise and fall is nothing short of documentary-worthy. Before it was offered as a free monthly Playstation Plus game, nobody had heard of it. However, it was all anyone was talking about, experiencing Among Us levels of overnight growth.
For most people, that excitement and hype died out as quickly as it came. The development team struggled to upsize to meet the sudden increase of player demand, and most casuals ended up leaving the game.
Those that remained loyal got to watch as Rocket League transformed from a fun, casual arcade game into a fully-fledged Esports-ready title. As of right now, it's available with full cross-play functionality on last-gen consoles, as well as PC.
Rocket League has never been in a better place than it is now in terms of its content richness. If you've been looking for a new competitive game to seek your teeth into, or a casual title to play with some buddies, RL will cater to you.
Battlefield 2042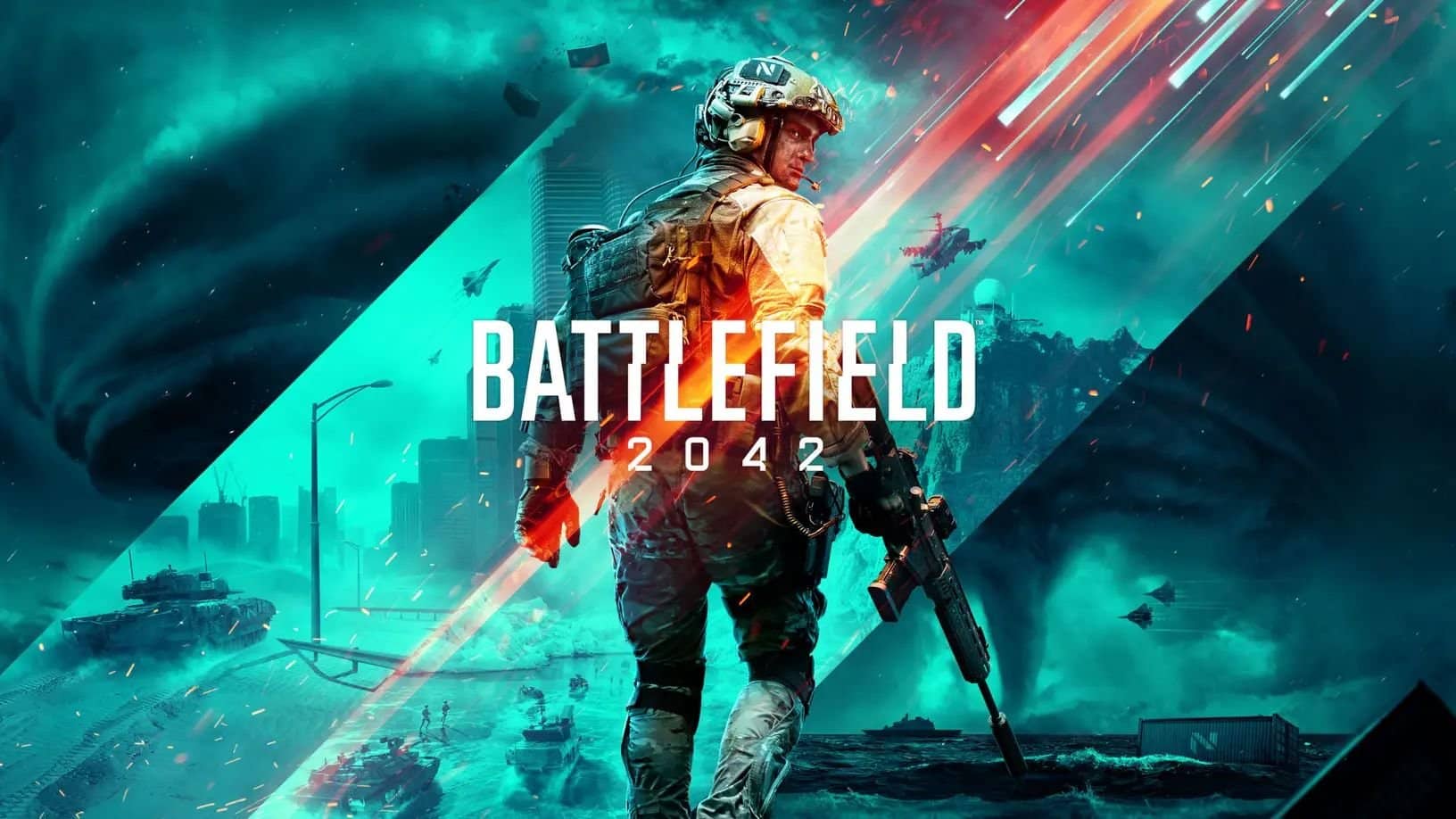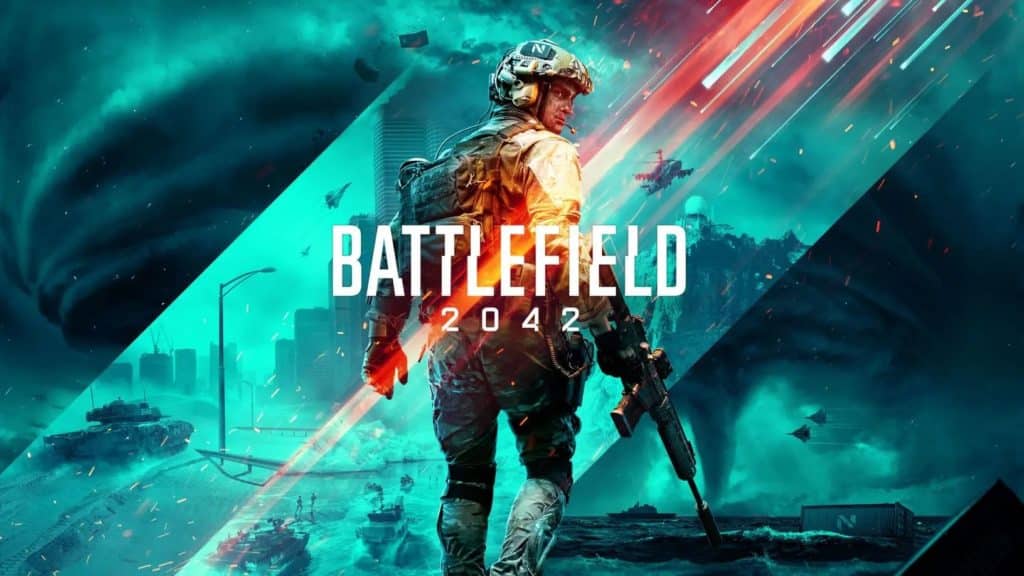 Type: Paid | Platforms: PS4, PS5, PC, Xbox Series X|S & Xbox One
Battlefield 2042 had an… interesting launch, to say the least.
Regardless of how you feel about the state that the game shipped in, there's no denying just how impressive and ambitious its cross-play implementation was. It was the first game of this scale to include cross-play at launch, and that has to be commended.
The only catch to that is it's not exactly cross-generation friendly. Current gen Xbox, Playstation, and PC players can all play with each other with no issues. However, last-gen console users can only play with one another.
This is because BF2042 was scaled up to take advantage of current generational technology. It supports bigger lobbies and is more hardware intensive, making gameplay between the two different versions of the game impossible. Curren gen players can always download the last-gen version of the game to play with PS4 and Xbox One players, but that comes with all of the limitations that you might imagine.
Apex Legends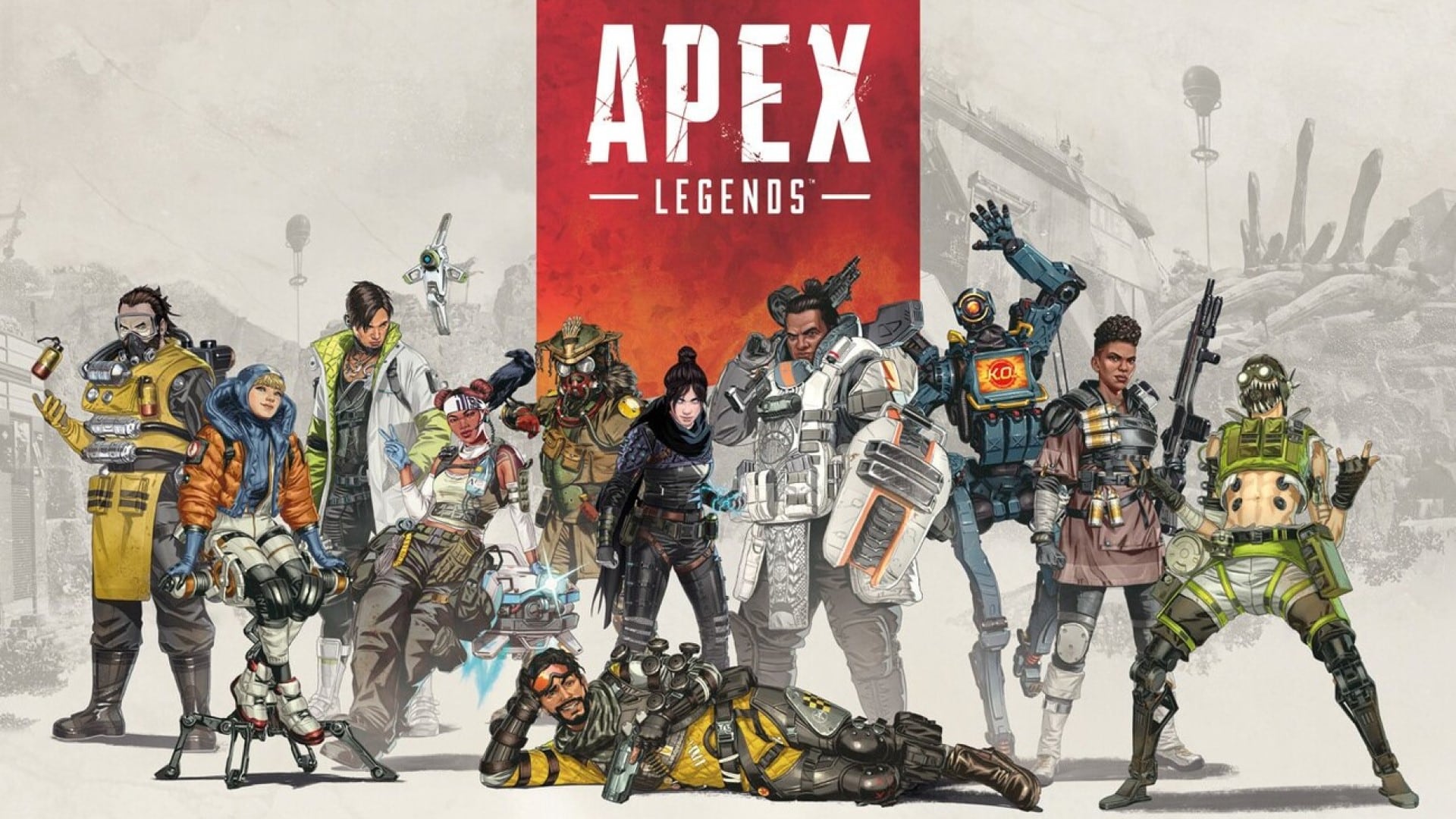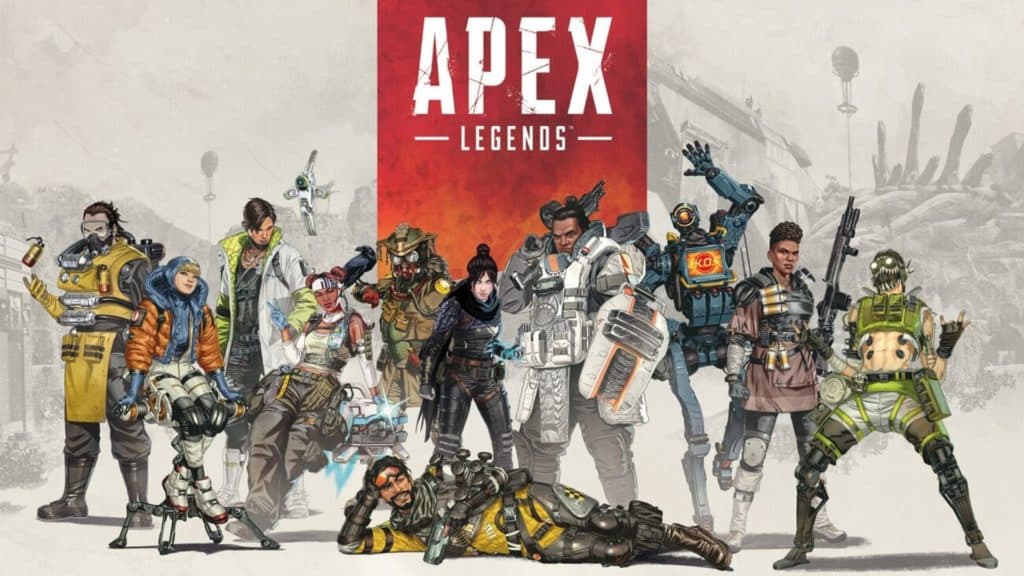 Type: Paid | Platforms: Xbox One, PS4, PC, Switch
Apex Legends was the first-ever game to be touted as a "Fortnite killer." Unlike Warzone, it couldn't get the job done and eventually faded out of popularity.
It took the devs far too long to update the game with seasons and a battle pass system, resulting in a lot of the hype dying down.
Those updates did come eventually, though, and they were so good that they actually revived Apex from the dead.
While it isn't as popular as it was on release, this FPS BR is considered one of the best of the genre, blending character/ability-based gameplay with traditional FPS mechanics to create an experience unique to Apex. It's an alternative to Warzone and Fortnite, so if you're looking for a new BR, give it a shot.
No Man's Sky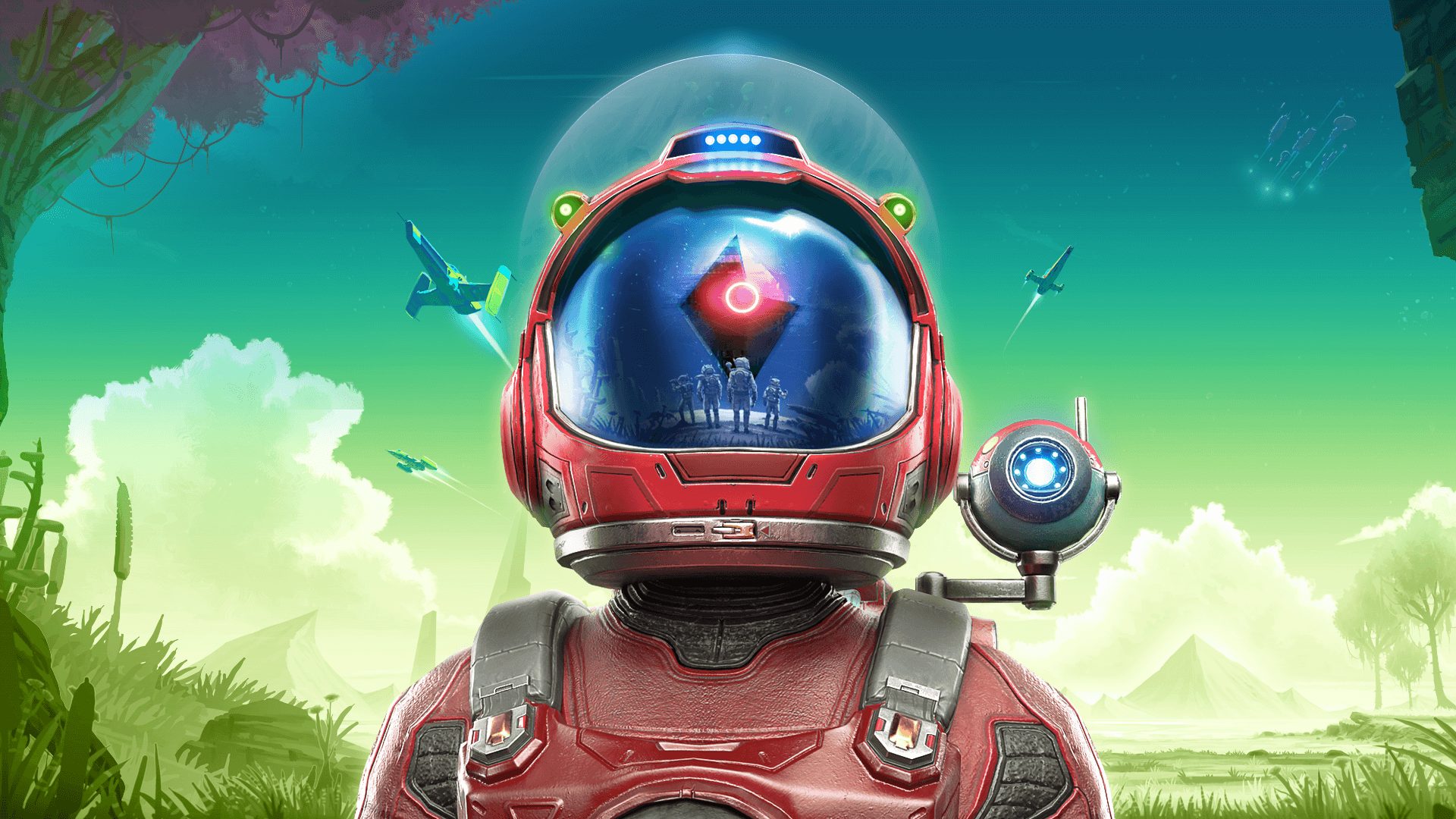 Type: Paid | Platforms: PS4, PS5, PC, Xbox Series X|S & Xbox One
If I was completely biased, No Man's Sky would be my number one pick for the best cross-platform games in 2022.
There has never been a comeback story as great as that of Hello Games and No Man's Sky, in gaming or any other media.
The turnaround this game has seen is nothing short of miraculous. The constant stream of free updates and developer support turned it from what was essentially a con-job into the greatest space exploration sandbox ever made.
Base building, dynamic flying, town management, and more have all helped the No Man's Sky community thrive across cross-play on PC, PS4, PS5, Xbox One, and Xbox Series X/S
Genshin Impact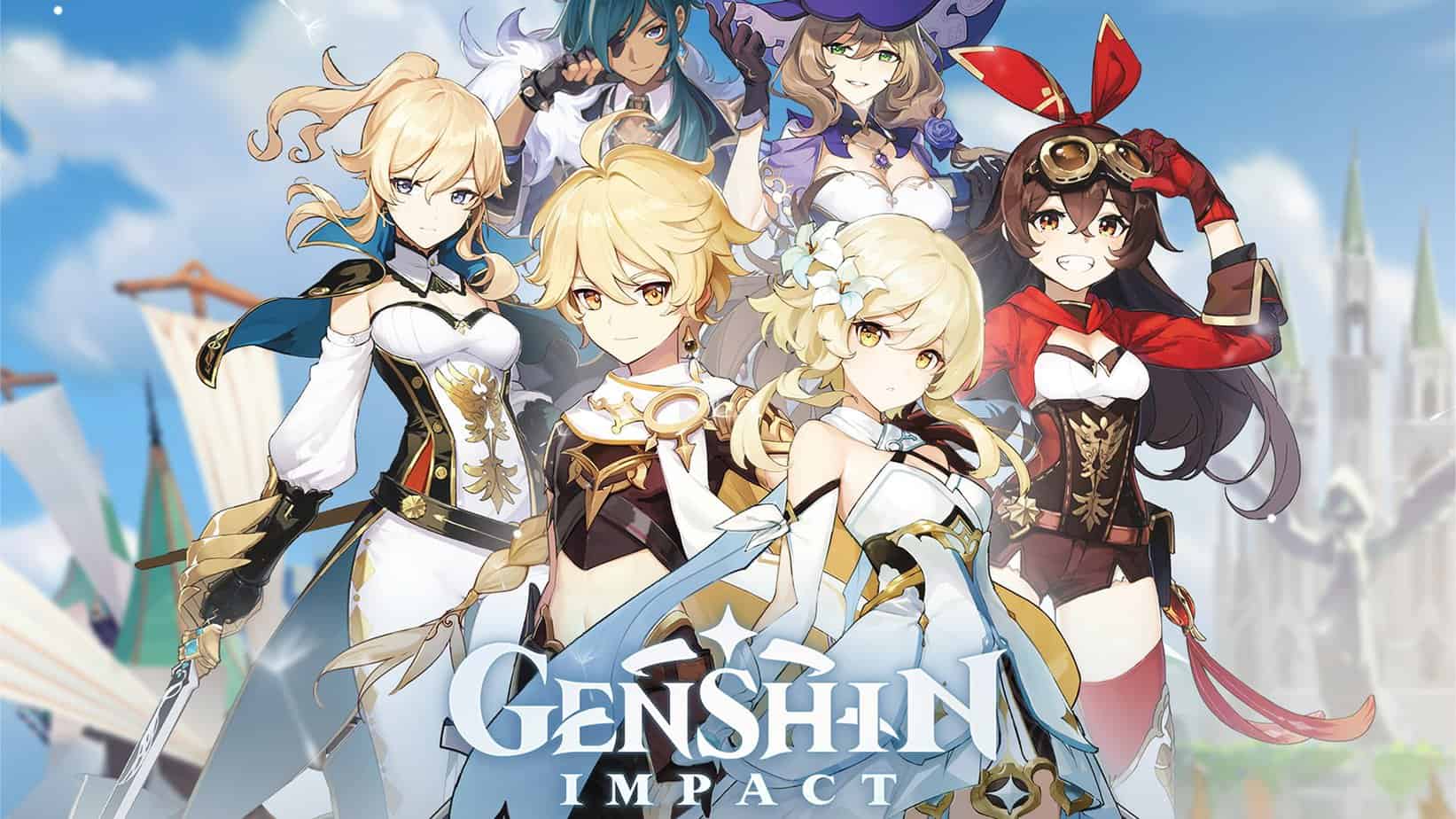 Type: Free | Platforms: PS4, PS5 & PC
There has never been a gacha game quite like Genshin Impact. Not only is it the most mechanically involved entry into the genre, but it's also the most mainstream. Everybody has heard of Genshin Impact, even if not everyone plays it. That's thanks, in part, to cross-play between Playstation players and PC players.
While Genshin Impact is only available on those two platforms, there is a Switch version coming in the near future. Xbox fans, however, won't have such luck as there are no plans for an Xbox version of the game any time soon.
If you're sick of having too much time and too much money, Genshin Impact is a great 2022 cross-play game to get rid of both.
Destiny 2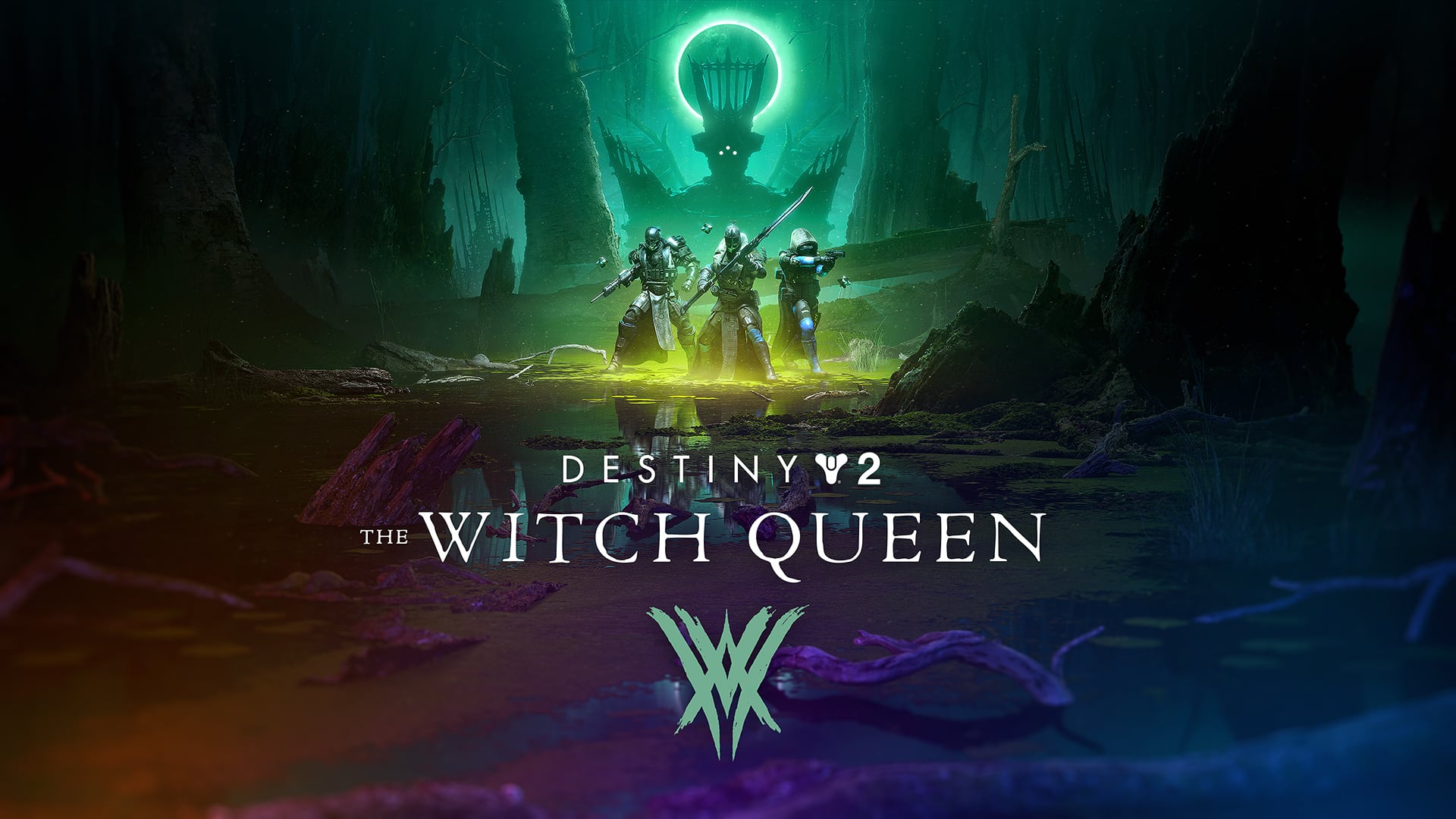 Type: Paid | Platforms: PS4, PS5, PC, Xbox Series X|S & Xbox One
Out of all the different games on this list, this is the one I think benefited from cross-play the most. And no, I'm not just saying that because Destiny 2 is my forever game.
The FPS MMO is cross-play between all systems, both last and current-gen for all activities, including PC.
Destiny 2 is a heavily cooperative space shooter with a lot of its activities calling upon teams of three to six players, so not being limited by your platform of choice has helped boost the popularity of the game massively for casual and hardcore fans alike.
If you're looking for an MMO that you can get lost in for hundreds of hours and make meaningful friendships in, look no further than Destiny 2.
Final Fantasy XIV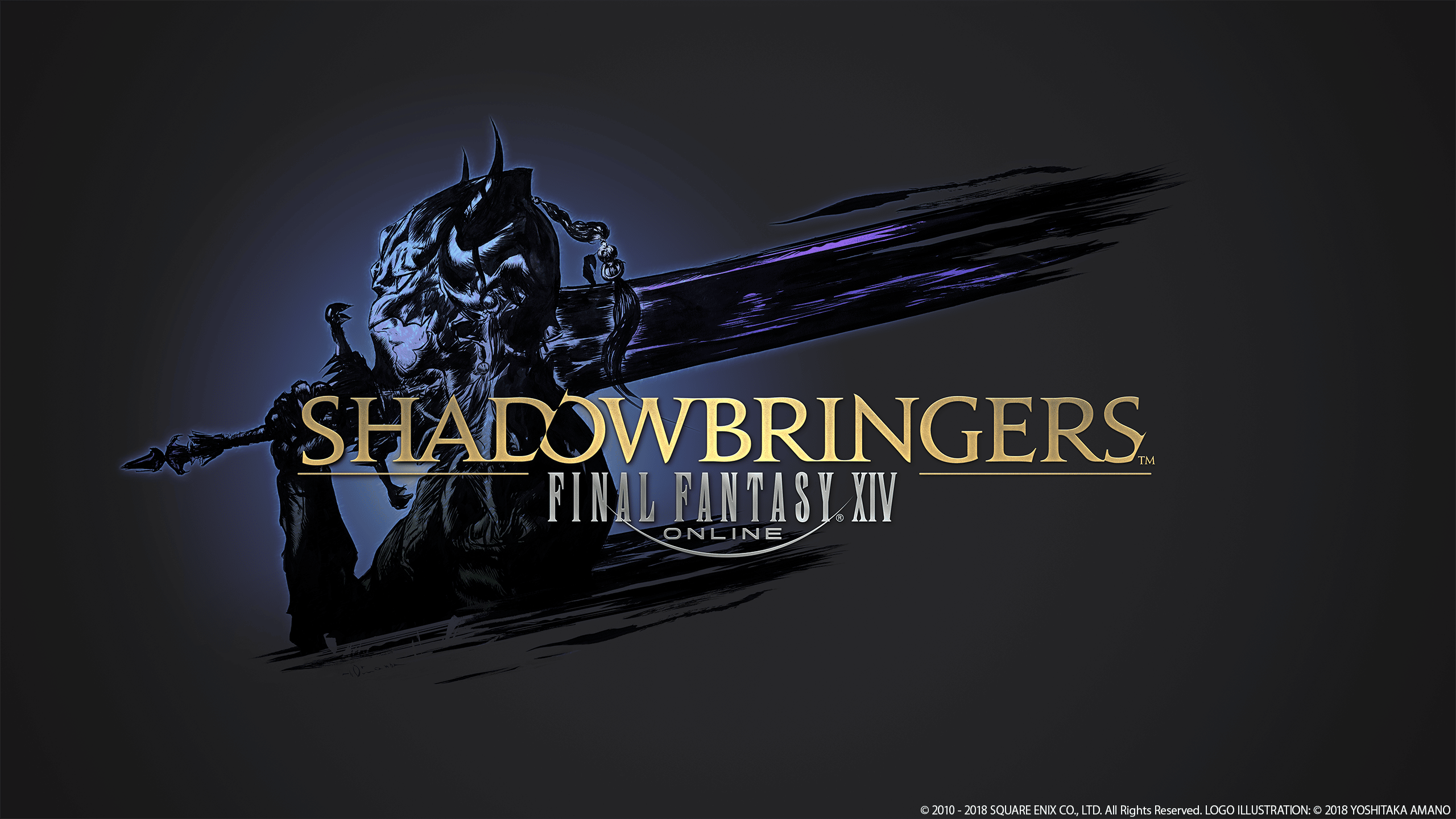 Type: Paid | Platforms: PS4, PS5 & PC
Or do look further than Destiny 2 in the form of Final Fantasy XIV. Being dramatic, FFXIV is sort of like the chosen one of MMOs. It's the title that finally put the nail in WoW's coffin, thanks to help from Blizzard's own executives.
The game has become so popular in the last two years that sales of it actually had to be suspended as there was not enough server room to accommodate all the new players.
While the server shortage issues will continue until the microchip market returns to normal, it's still worth trying to pick up Final Fantasy XIV, especially as a new player.
There are hundreds of hours worth of content and expansions for you to catch up with before you're up to date with where the story and game are now, making it one of the best bang for your buck options in all of gaming, not just in terms of cross-play.
Xbox players don't need to worry about missing out on it for too long, either, as an Xbox One version of Final Fantasy XIV is already in development.
Mortal Kombat 11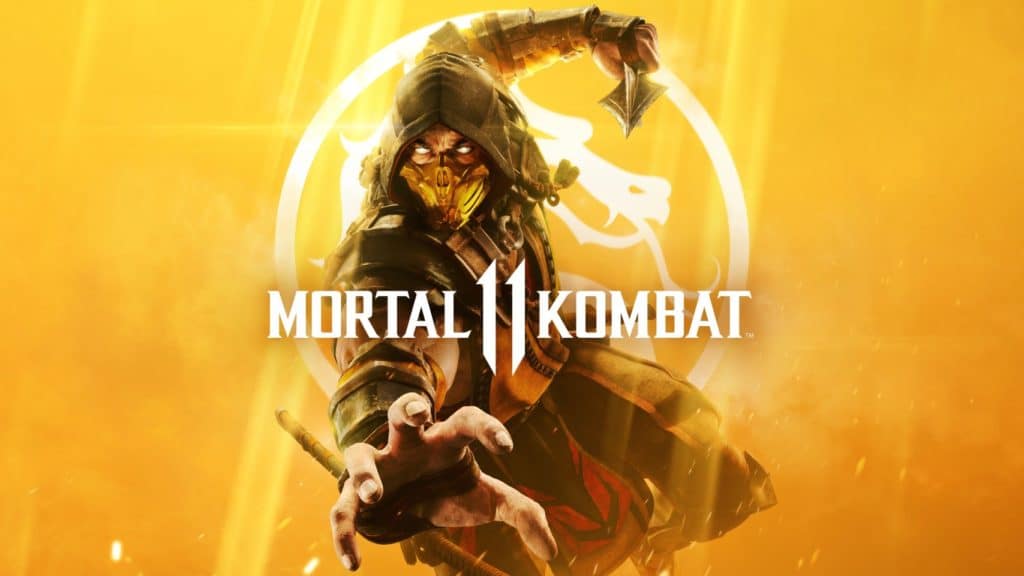 Type: Paid | Platforms: PS4, PS5, Switch, PC, Stadia, Xbox One & Xbox Series X|S
As the son of two Gen X'ers, I was raised on arcade fighters like Street Fighter and Mortal Kombat. The latter, for me, has always been the superior fighter.
It's not just the gore and OTT (over the top) levels of violence that make Mortal Kombat 11 stand out. Rather, the super violence is a cherry on top of what is a fundamentally phenomenal fighter with a diverse cast of characters and a surprisingly well-written, coherent story.
Unless you're a weirdo like me, though, you're not playing fighters for the story. That doesn't matter too much, given that MK11 has a proactive competitive community, so there's plenty for you to sink your teeth into.
Having said all of that, it's a little bit unfortunate that Mortal Kombat 11's crossplay is pretty limited. While the game has been released for a number of different platforms, including Google Stadia, it only supports crossplay between Xbox and Playstation players. That does make up the majority of MK11's player base, but it is a shame to see that kind of limitation in place.
Among Us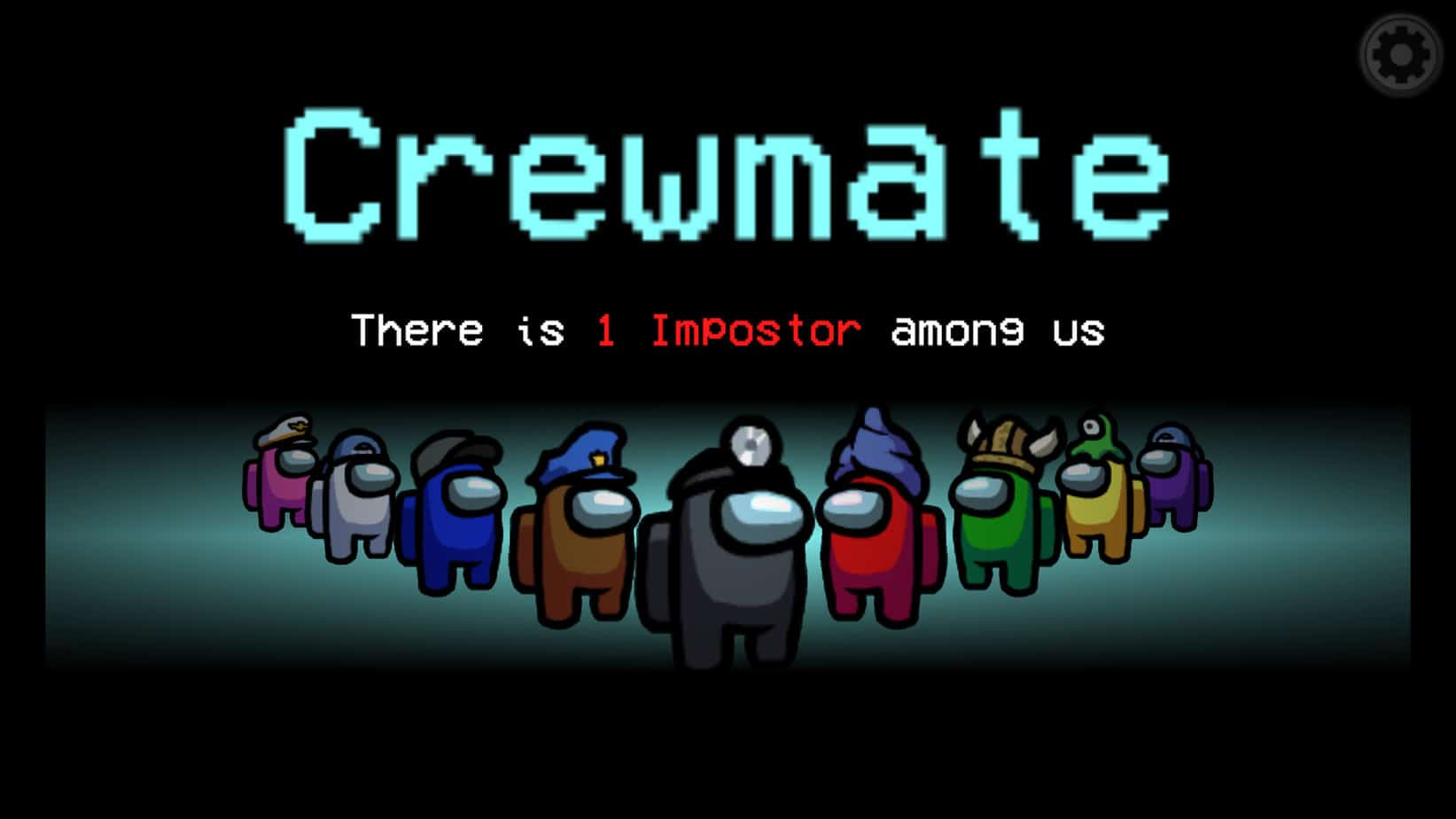 Type: Paid | Platforms: PS4, PS5, PC, Mobile, Xbox Series X|S & Xbox One
Among Us is the very definition of the little game that could. It's a simple party game that was released in the middle of 2019, just in time for everyone staying home during the pandemic.
Since then, it's turned into something of a cultural phenomenon and has become one of the best cross-platform games of all time. It lit up Twitch with groups of large content creators all collaborating with each other to make Among Us content, helping to send the popularity of the game into the stratosphere.
Among Us has since received a handful of fun updates that have helped keep its fanbase engaged, even if it isn't at the heights it once was. One of those updates included cross-play with people on mobile, Playstation, Xbox, Switch, and PC all being able to play with one another.
Dead by Daylight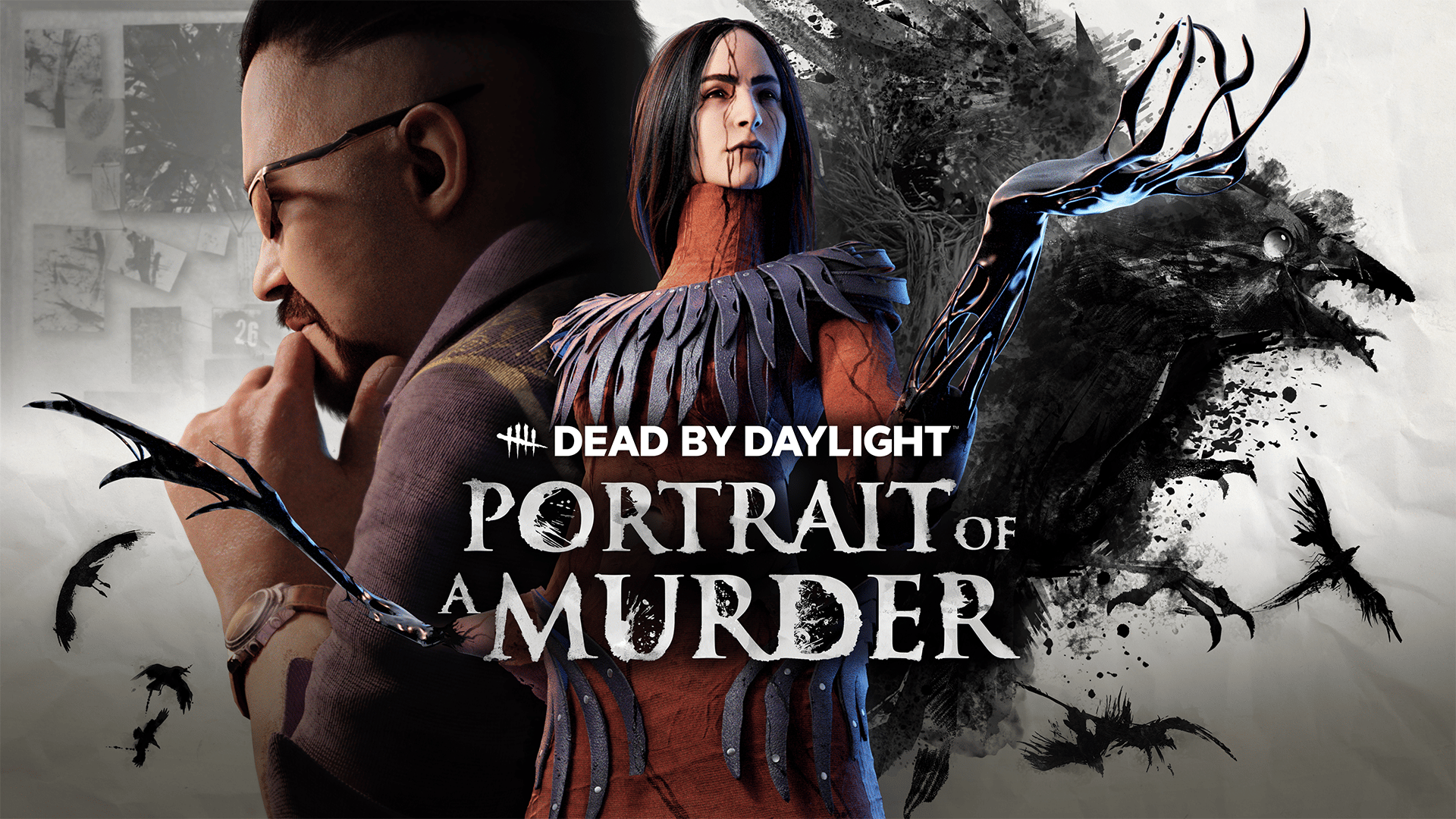 Type: Paid | Platforms: PS4, PS5, PC, Switch, Xbox Series X|S & Xbox One
Dead by Daylight is one of the best cross-platform games developed by an indie team of all time, and rightfully so. It had a take on the horror genre that was so unique other games are starting to replicate the formula.
The idea of a competitive PvP horror game was relatively unheard of in the mainstream until Dead by Daylight came out. I'm not sure how, though, because the one killer versus five survivors concept is one that clearly just works so well.
Like Rocket League, this is a game that can be played both competitively, as well as casually with friends across all platforms. It's constantly receiving updates, too, making it a great time-sink candidate for those looking for a new title to constantly lose themselves in.
Rust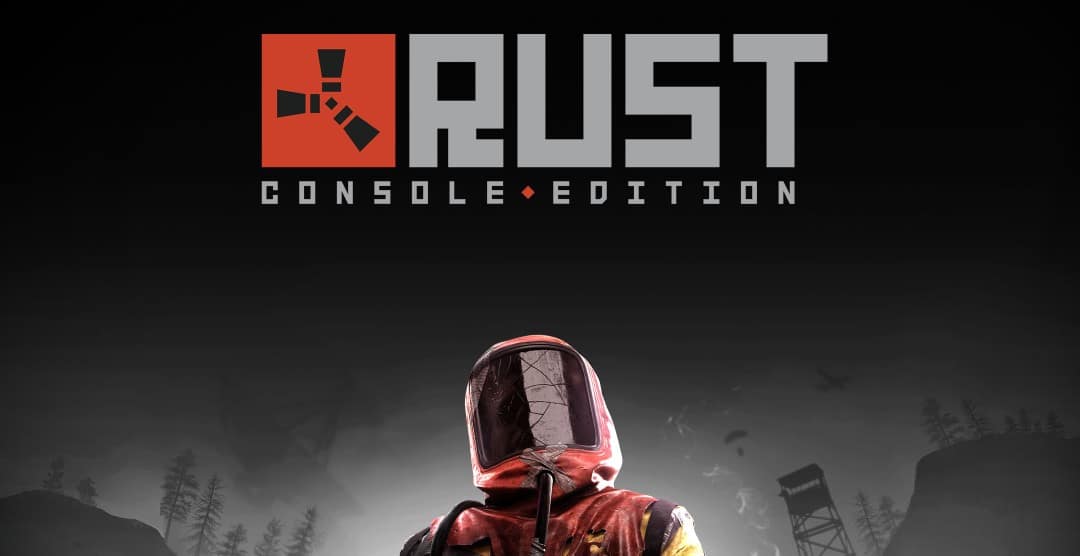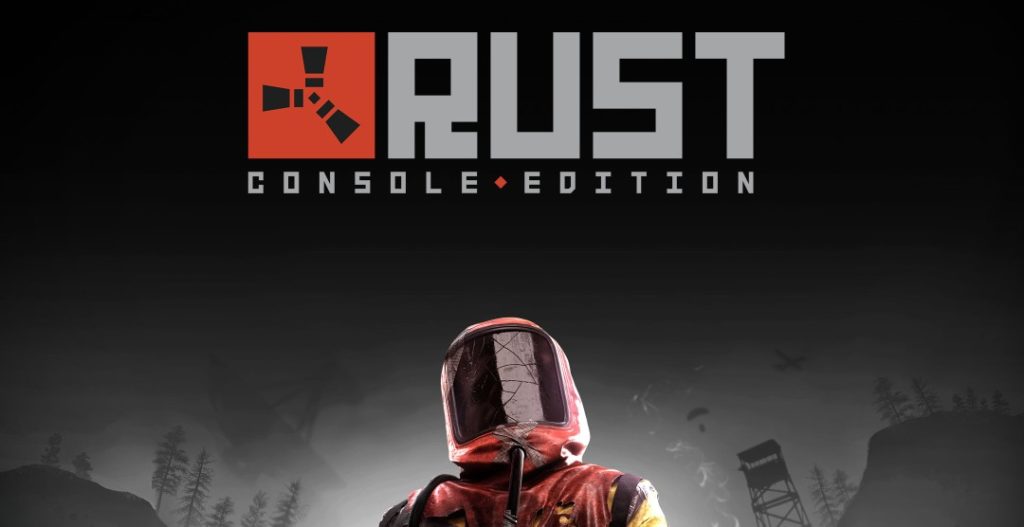 Type: Paid | Platforms: PS4, PC & Xbox One
Rust isn't for everyone, let's just get that out of the way. It's a multiplayer survival crafting game, and as popular as that genre is, it isn't for the faint of heart.
Rust tends to lean quite heavily into the game's PvP aspects, which will be off-putting to some players, especially those new to the genre. That's not to say that Rust offers nothing but player versus player, though. The game has a deep progression and crafting system. With a little ingenuity and creativity, it's possible to put together some seriously impressive bases.
Most Rust servers operate on a wipe schedule, meaning your base will never be permanent and will be wiped weekly/monthly. That might sound like a pain, but it keeps Rust's gameplay loop engaging and proactive. You'll never run out of stuff to do.
When it comes to crossplay, Rust has a big asterisk next to its name. Its crossplay is only compatible between Xbox and Playstation. So, while console players get to enjoy cross-platform inclusion, PC players never got an invite to the party.
Splitgate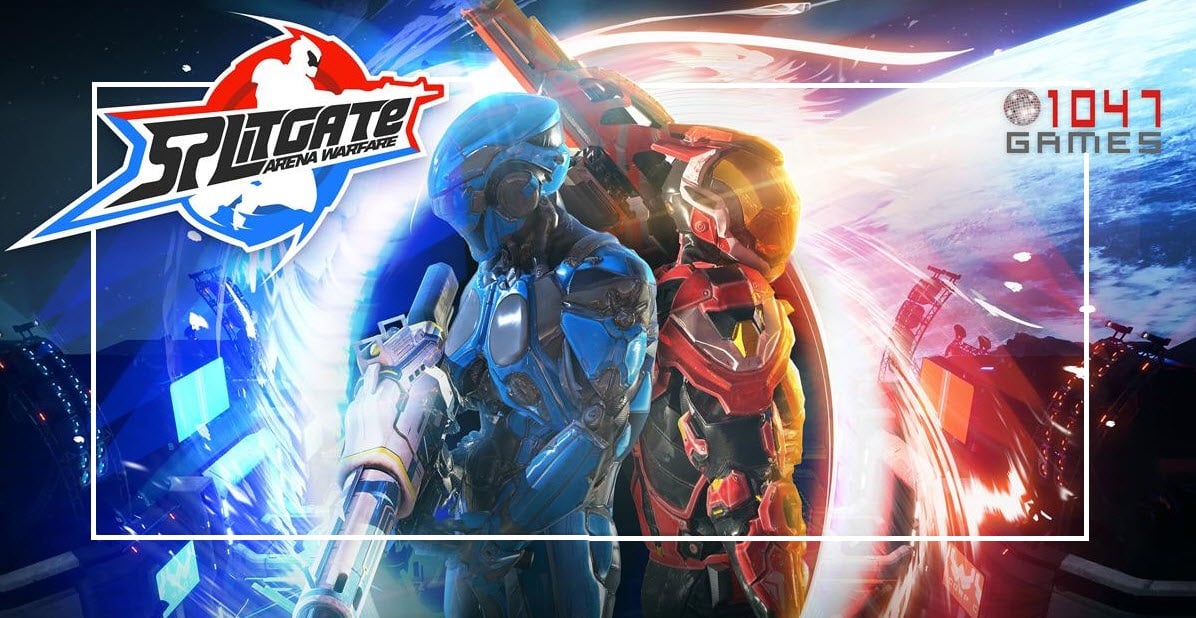 Type: Free | Platforms: PS4, PS5, PC, Xbox Series X|S & Xbox One
The story of Splitgate is somewhat tragic. The developers were completely unprepared for the game's overnight success, and that's completely fair. Nobody expected this random indie FPS title to become the latest game of the week for streamers, but that's exactly what happened.
Splitgate was such a refreshing take on the FPS genre. It blended traditional gunplay with the tactical use of portals, bringing a massive skill curve that rewarded both good aim and solid mechanical ability.
While it doesn't see the numbers that it used to, just like Rocket League and Among Us, it is still an immensely popular game that is just getting started. So if you're sick of AAA shooters like Halo and Call of Duty, Splitgate is a great cross-play compatible title that serves as a fun alternative.
Modern Call of Duty Games
Type: Paid | Platforms: PS4, PS5, PC, Xbox Series X|S & Xbox One
Speaking of Call of Duty games, number 14 on this best cross-platform games of 2022 list is all of them. Well, all of the ones released recently.
Just like Warzone, the modern Call of Duty titles includes cross-play for all users, regardless of console choice or if they're on PC. Whether you like COD or not, you can't deny the importance of such a mainstream game allowing players to match with each other regardless of what hardware they're running.
This is a trend that's going to continue with Call of Duty games well into the future, too, so gone are the days of not being able to play with the boys because they're all Xbox fans while you're a Sony diehard (speaking from experience).
Riders Republic
Type: Paid | Platforms: PS4, PS5, PC, Xbox Series X|S & Xbox One
Riders Republic is a relatively new title that offers something no other game does: an open-world, multiplayer sports simulator.
It's mindless fun. You and some buddies can race around on bikes and snowboards, performing ridiculous jumps and performing tricks. Words don't exactly do it justice, but it's the type of adventure you would find Steep or a Tony Hawk game, but cross-play compatible and open-world.
I'll admit that Riders Republic isn't for everyone, but that doesn't stop it from serving an incredibly under-represented, and overly-enjoyable niche.
Overwatch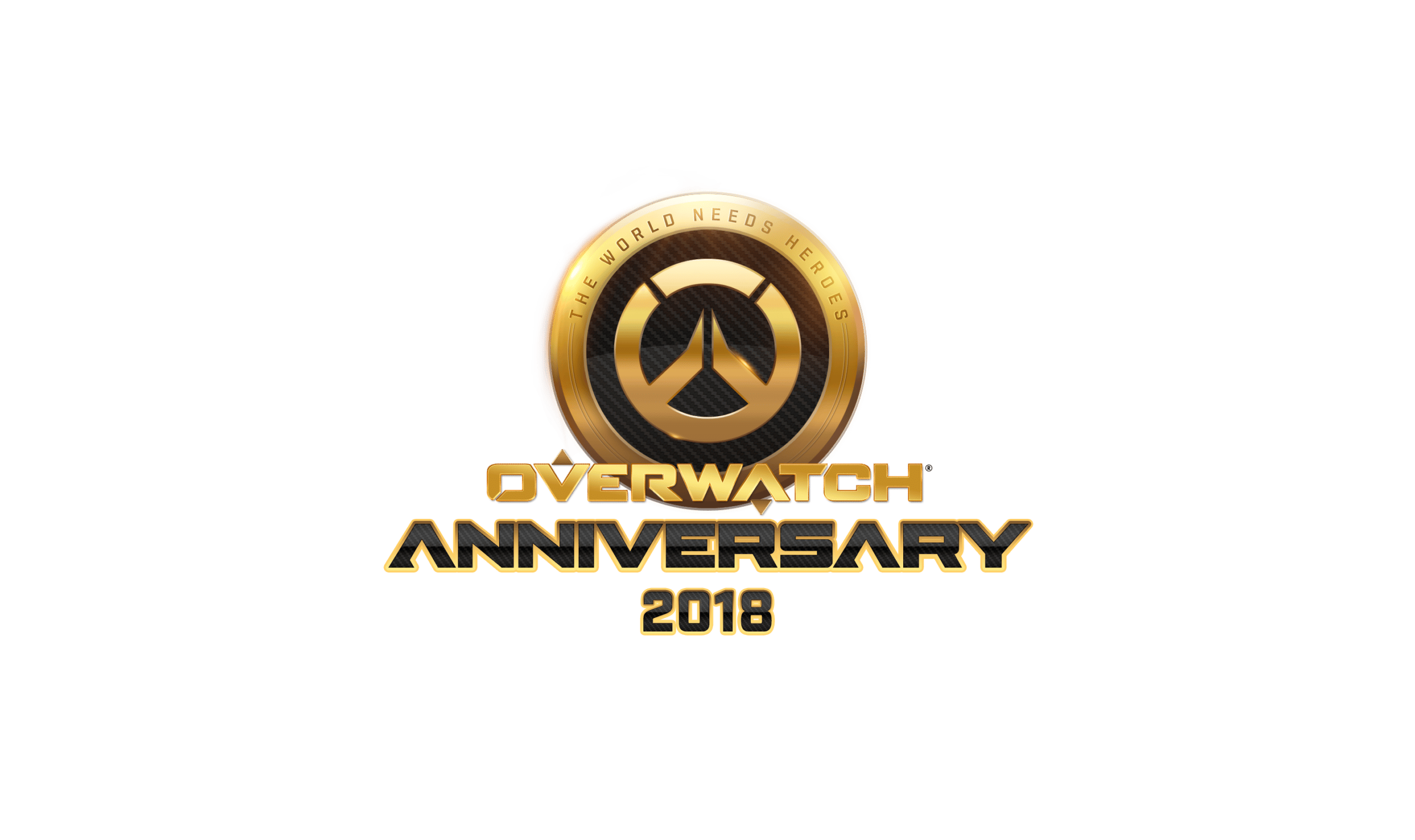 Type: Paid | Platforms: PS4, PS5, PC, Switch, Xbox Series X|S & Xbox One
Overwatch has had a very mixed lifecycle, but I still consider it one of the best cross-platform games for 2022. It was king of competitive FPS games for a while, but a series of questionable choices from Blizzard killed its competitive scene stone dead.
Now, it's best used as a fun character-based alternative to the likes of CSGO, and a respawn alternative to Valorant.
Its gameplay is unique enough to warrant a spot on this list, but if you're looking for a new Esports title to compete in, you might be better off looking elsewhere. Otherwise, it's still a lot of fun.
Pokemon Unite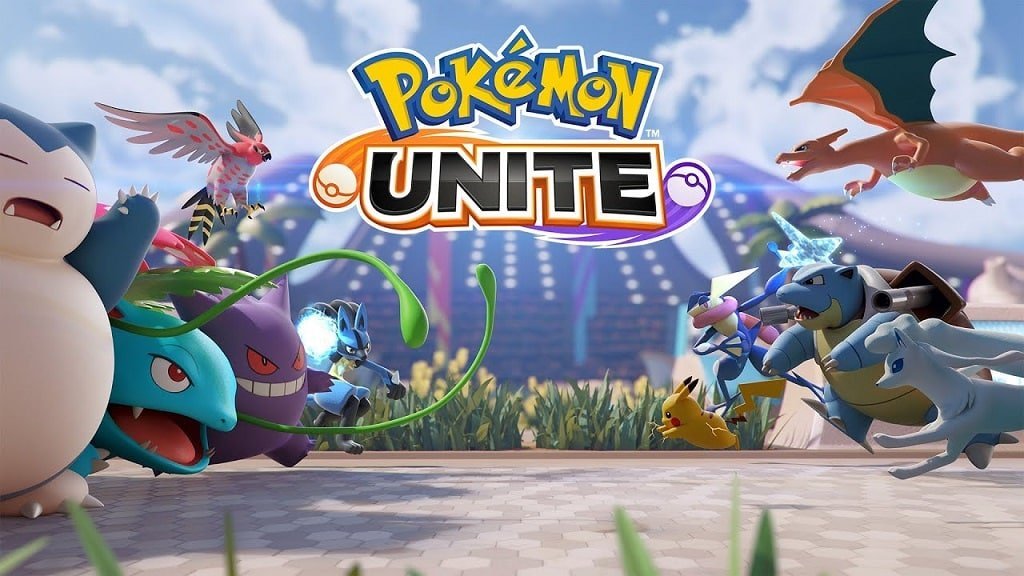 Type: Free | Platforms: Switch, Mobile
Personally, I'm not one for MOBAs, but I can't deny just how enjoyable Pokemon Unite is. It's a rare case of a game nobody asked for actually being awesome.
I mean, how does the formula work in theory? I have no idea, but in practice, it's far more enjoyable than a lot of the major MOBA players out there like League.
It doesn't have much of a competitive scene, but it doesn't really need it. Having multi-platform cross-play as a part of an actually fun battle arena is more than enough. If you and your buddies are DOTA or LoL fans, you should consider giving Pokemon Unite a spin. It's just a shame that the game is limited to Switch and mobile exclusively.
Borderlands 3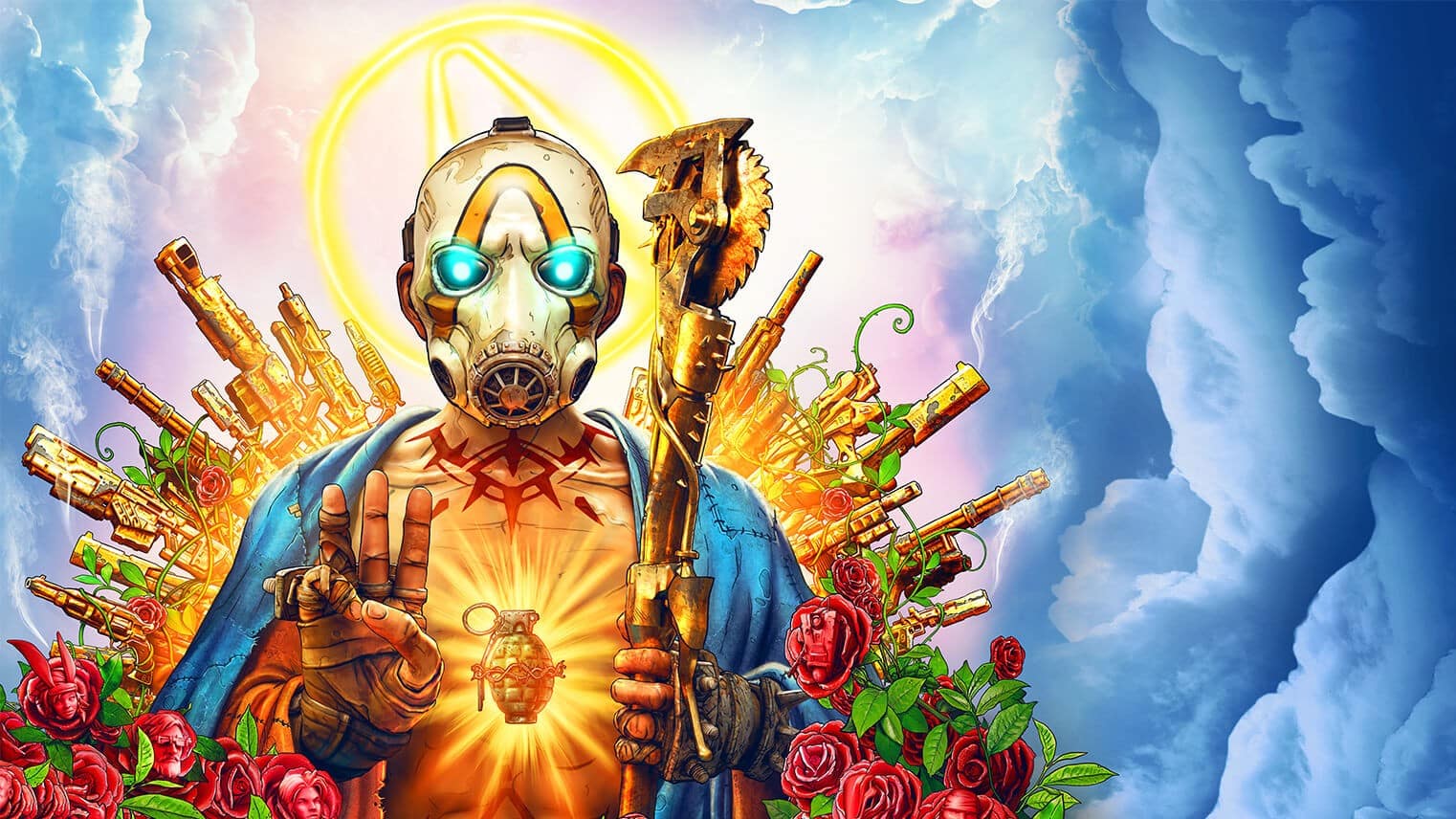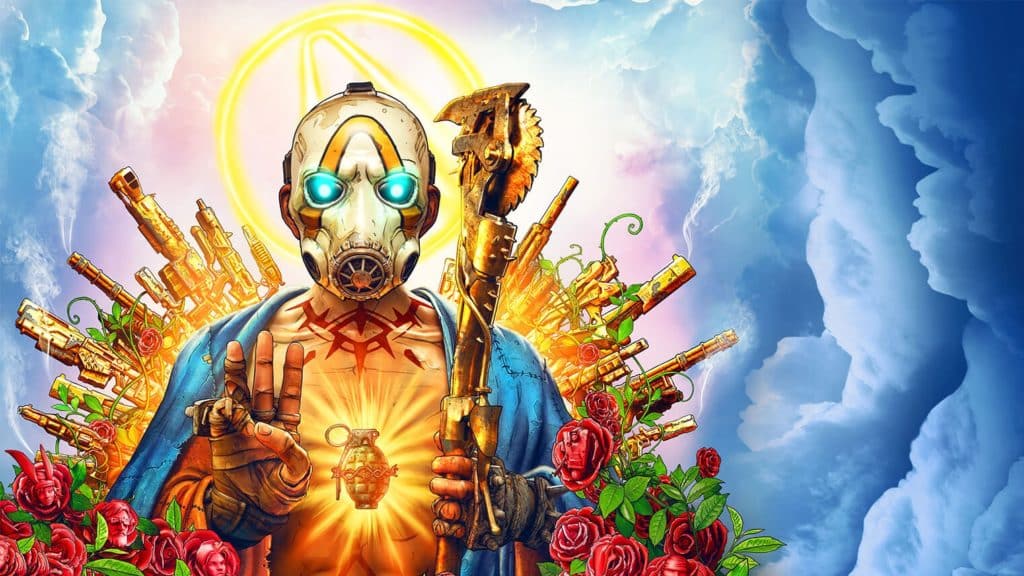 Type: Paid | Platforms: PS4, PS5, Xbox One, Xbox Series X|S, PC & Stadia
Coming off the high of Borderlands 2, it was always going to be difficult for Gearbox to create a sequel worthy of its predecessor's success and fanfare. Ultimately, Borderlands 3 did end up failing to meet the expectations of BL2, but that doesn't mean the game is bad by any means.
At release, sure, Borderlands 3 was a mess. Core gameplay loops were changed, making it impossible to farm bosses. That change alone was enough to kill the Borderlands experience stone dead, but the lack of any meaningful endgame and a terrible story piled on top of that made it seem like Borderlands 3 was doomed to fail.
Thankfully, Gearbox spent a considerable amount of time trying to fix BL3's issues, some in the form of patches, others with DLC. In my opinion, the game is in a much better state now than it was at launch. It's still not Borderlands 2, don't get me wrong, but it's still plenty of fun to play, especially with some buddies that are fans of looter-shooters.
Borderlands 3, and the spin-off Tiny Tina's Wonderlands, both do crossplay incredibly well. Once you link your platform of choice to your Epic Games account, you can play with other people regardless of system. So, it's possible to play with PC players when you're on console.
Smite

Type: Free | Platforms: PS4, PS5, PC, Switch, Xbox Series X|S & Xbox One
If you're looking for a more traditional MOBA that isn't ancient like DOTA and League, Smite is it. It serves as a comfortable middle ground between a casual game like UNite, and the aforementioned uber-competitive battle arenas.
I don't enjoy MOBAs, but I've poured over 100 hours into Smite, which speaks volumes as to its quality. It's a hell of a lot of fun, and if you're a classics major like me, you'll find yourself geeking out at its roster of characters.
Plus, it's available on console! With cross-play, that means you can play with all your friends, not just the few of you that are PC elitists.
Star Wars: Squadrons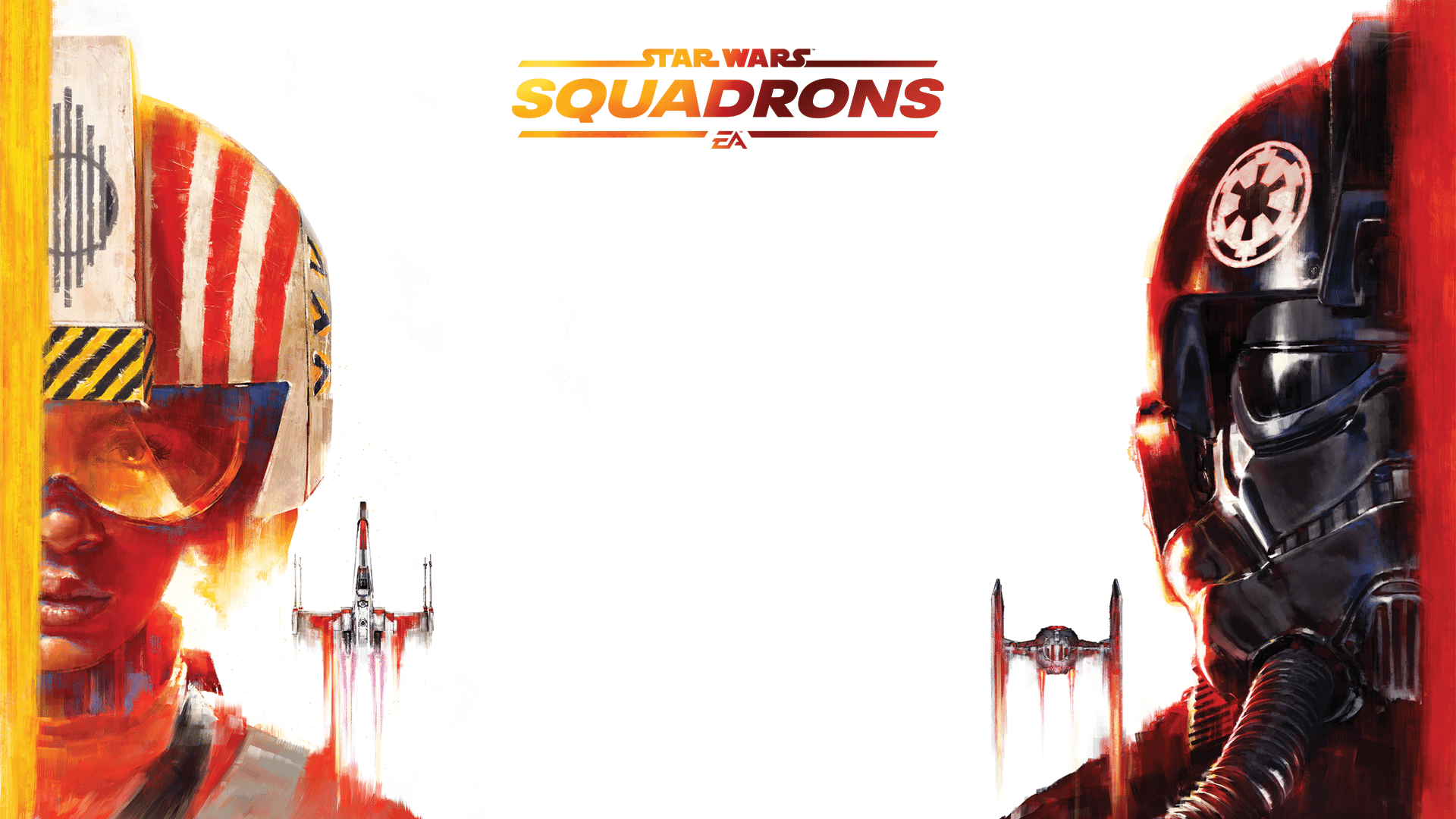 Type: Paid | Platforms: PS4, PS5, PC, Xbox Series X|S & Xbox One
Star Wars Squadrons is easily the most overlooked Star Wars game to come out in years. This is thanks, in part, to the game being primarily aimed at VR users. It can be played without VR, but you'll want a virtual reality setup to get the most out of it.
It's a pilot simulator with Empire versus Rebels space battles. If you're a Star Wars fan, that sentence alone should be enough to sell you on it. If that idea doesn't get you excited, then this isn't the title for you.
Overcooked: All You Can Eat
Type: Paid | Platforms: PS4, PS5, PC, Xbox Series X|S & Xbox One
This best cross-platform games of 2022 list has primarily been dominated by AAA games, so seeing Overcooked here might be a little strange. I'll admit, this is a bit of bias on my part.
You see, I believe that Overcooked is the perfect gateway into games for anyone that hasn't played them before. It's how I got my partner into gaming, and since then it's become something of a party staple anytime we have a get-together with friends.
The frantic arcade-style gameplay lends itself to that kind of casual environment perfectly, especially now that it's cross-play. If you're worried about isolating, you and your buddies can still play together regardless of what systems you're all on.
It's no Warzone, but that doesn't stop it from being unbelievably fun.