Multiplayer games are spread out across multiple platforms these days, so it can be a bit hard to coordinate a gaming session with your friends on different systems. Thankfully, many titles now support full cross-platform play making it easier to squad up seamlessly. Whether you're into first-person shooters, card games, or racing titles, here are our picks for the best cross-platform titles you can enjoy with your friends in 2023.
Call of Duty®: Warzone 2.0
Type: Free | Platforms: PC, Xbox One, Xbox Series S|X, PS4, PS5
For the past couple of years, Activision seems to have found the formula for making top-tier BR Games. First, it was Warzone, and this time they are back with Warzone 2.0. Saying that they are back with a bang wouldn't be an exaggeration.
Warzone 2.0 does almost everything that its predecessor did but better. There is a saying that a battle royale is only as good as its map and Al Mazrah certainly lives up to that name. The new DMZ mode, proximity chat, the ability to squad up with enemies, the new multi-circle mechanic, and crossplay are a few things that are enough to put Warzone 2.0 on a pedestal.
Activision has instated some very interesting new mechanics that are proving to be a refreshing breeze. If things suddenly don't go south for some reason, Warzone 2.0 might just become the best BR game of the year.
Fortnite
Type: Free | Platforms: PC, Xbox One, Xbox Series S|X, PS4, PS5, Nintendo Switch, Android, iOS
Warzone certainly took Fortnite down a peg or two, but it far from killed it, especially as it's now cross-play across everything and anything, including mobile.
You don't need me to tell you why Fortnite is so popular. It defined the BR-boom of the late 2010s and propelled Epic Games to ludicrous heights. No modern game has had the industry impact that Fortnite has; just look at how many games are using Battlepass systems now.
The casual art style and gameplay, combined with a massive skill ceiling and tons of streamer support, cemented Fortnite as one of the best cross-platform games ever to exist, now and likely for the next decade or two. Oh, and it's free-to-play, too, with plenty of game modes to try out with your friends, no matter what console family, or platform they're on.
Genshin Impact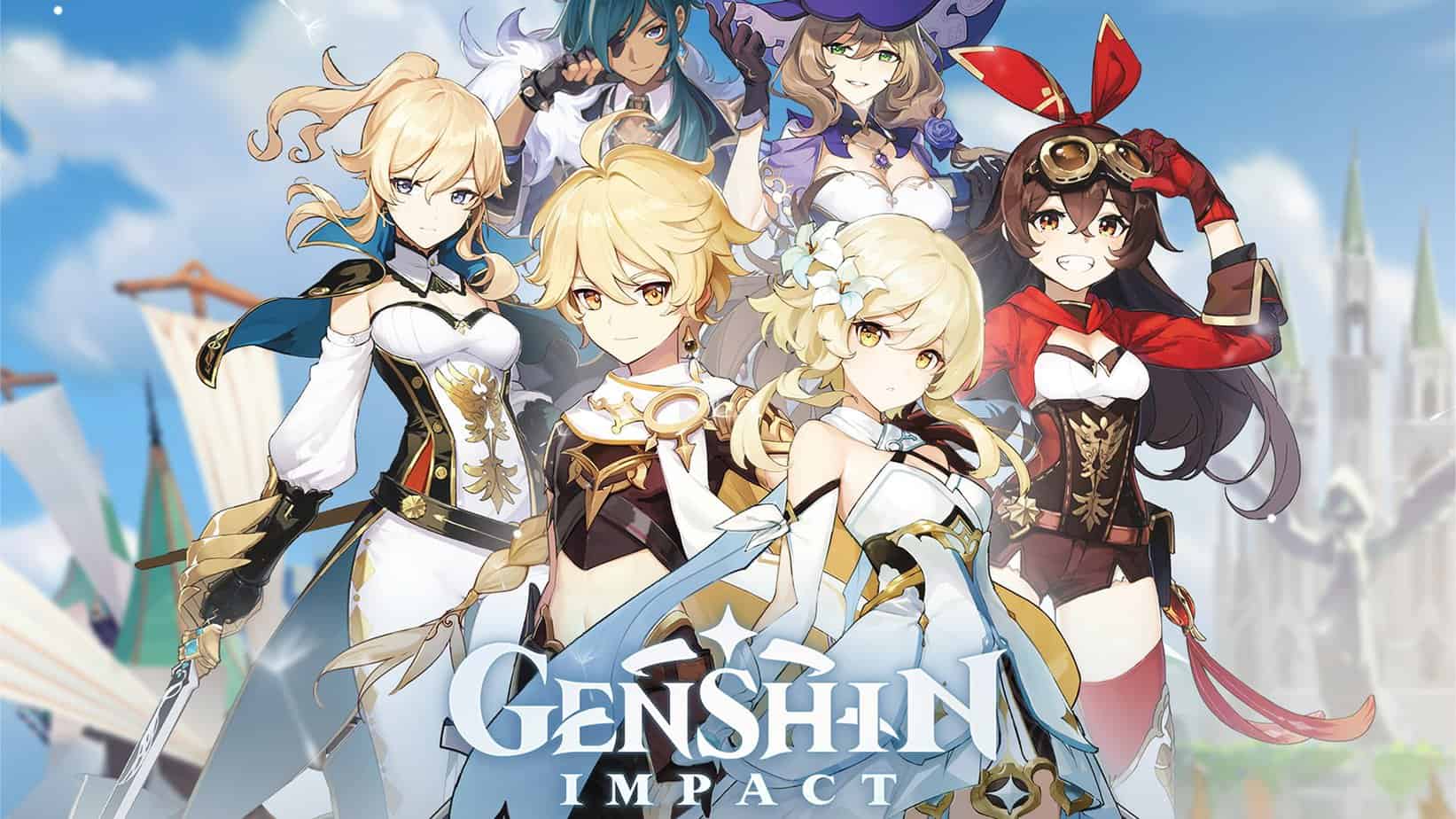 Type: Free | Platforms: PC, PS4, PS5, Android, iOS
There has never been a gacha game quite like Genshin Impact. Not only is it the most mechanically involved entry into the genre, but it's also the most mainstream. Everybody has heard of Genshin Impact, even if not everyone plays it. That's thanks, in part, to cross-play between PlayStation, PC, and Mobile players.
While Genshin Impact is only available on those two platforms, there is a Switch version coming in the near future. Xbox fans, however, won't have much luck as there are no plans for an Xbox version of the game any time soon.
If you're sick of having too much time and too much money, Genshin Impact is a great 2022 cross-play game to get rid of both. It works quite well in cross-play, and the multiplayer aspect is very robust.
Call of Duty: Modern Warfare 2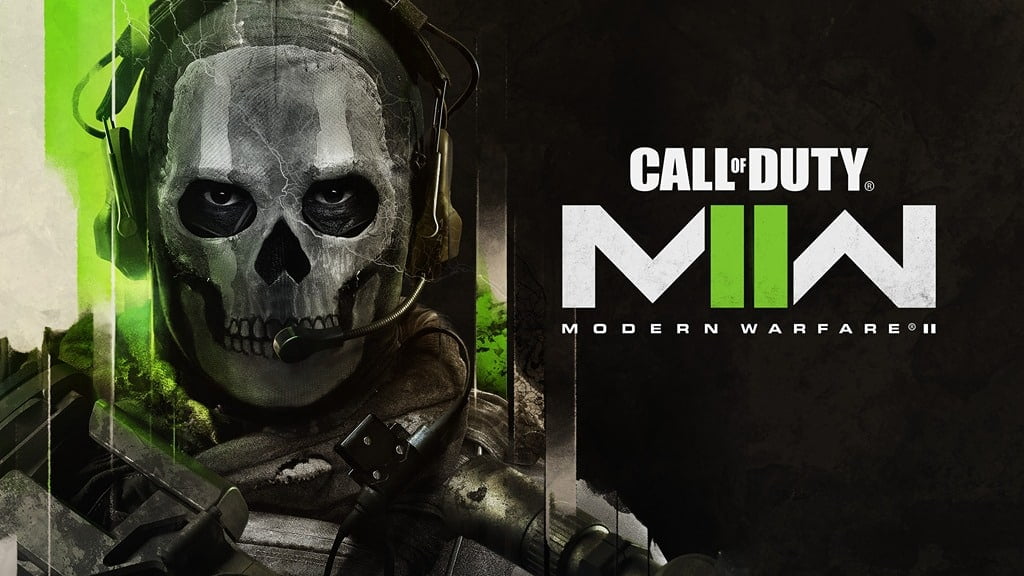 Type: Paid | Platforms: PC, PS4, PS5, Xbox One, Xbox Series S|X
Call of Duty: Modern Warfare 2 is arguably one of the best entries in the series yet. Infinity Ward has delivered what is possibly, the ultimate COD experience with a lot of polish.
With a wide variety of fan-favorite modes, such as TDM, Hardcore, Free-for-all, Search and Destroy, we have new modes as well. This time around, we also get to enjoy Knockout mode and Prisoner Rescue mode. With an advanced yet flexible weapon progression system, weapons tuning, and much smoother gunfights, this game screams, "Play me!".
It is time to squad up with your buddies because the platform isn't going to be a problem, all thanks to cross-play across every platform. Visuals and graphics are also worth mentioning because they are no less a treat for sore eyes.
Minecraft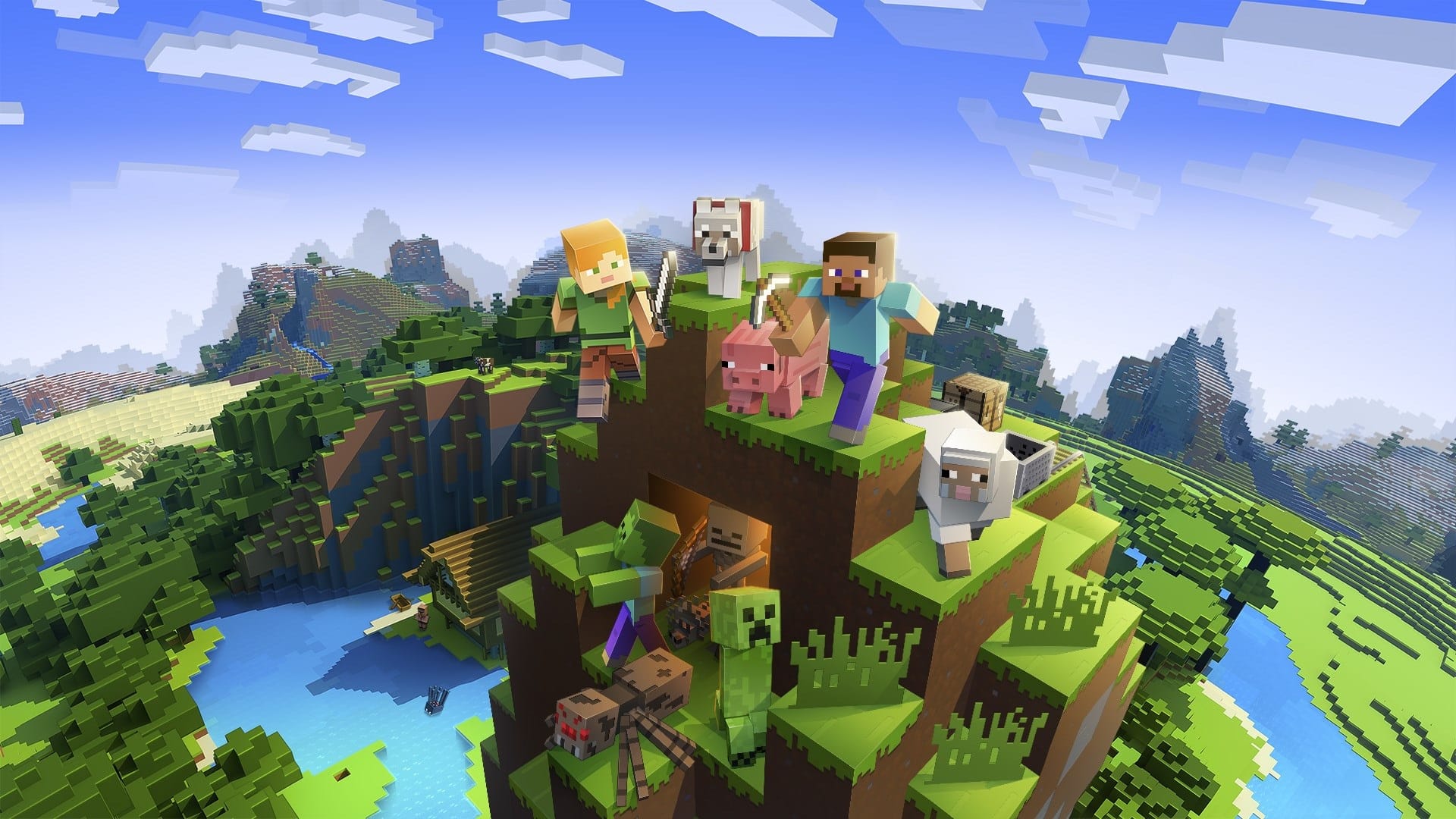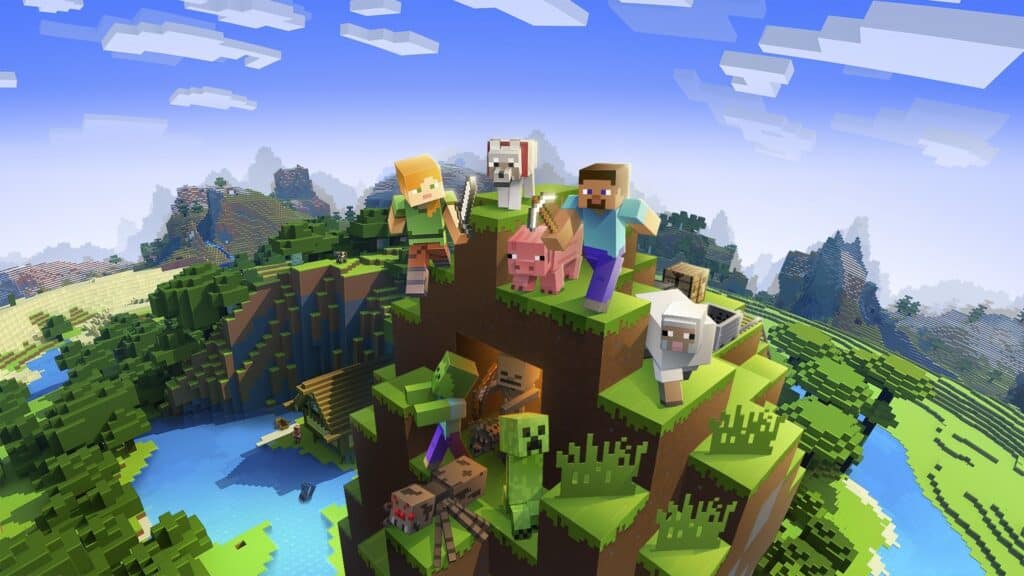 Type: Paid | Platforms: PC, Xbox One, Xbox Series S|X, PS4, PS5, Nintendo Switch, Mobile
There is a genuine conversation to be had regarding which is the more important game of the past 15 years: Fortnite or Minecraft. Regardless of which side of that coin you land on, there's no denying Minecraft's popularity regardless.
It's rare that we get a game that caters to both a young and old audience so well in equal measure. Its simple sandbox-building gameplay transcends language and age, as is evident by how popular its cross-play features are.
Despite being around for so long, Minecraft doesn't feel old, and that's all thanks to the ginormous community it caters to. Whether it's the latest update of Minecraft Dungeons or the upcoming Minecraft Legends, it always feels like there is something new brewing.
Minecraft is even better with friends, and the joy of building can easily be shared no matter what platform you're on.
Overwatch 2
Type: Free | Platforms: PC, PS4, PS5, Xbox One, Xbox Series S|X, Nintendo Switch
Overwatch 2 is essentially an upgrade to Blizzard's incredibly successful hero shooter that came out in 2016. The new entry has more heroes, a battle pass, and improved visuals with balancing all around.
Overwatch 2 no longer has 6v6 mode. Instead, it has a 5v5 mode. It can be a bit daunting at the start for newcomers, but with enough practice and understanding of beginner concepts, you'll be earning "Play of the Games" in no time.
New heroes have been added on top of the old ones, and most of the maps have also been redesigned to adjust to the new 5v5 meta. Most of the heroes received new abilities and skills, which has indirectly encouraged solo play, but you can't win a team game as a lone soldier, so better to squad up, jump in, aim your crosshair and let's tap some heads.
Rocket League
Type: Free | Platforms: PC, Xbox One, Xbox Series S|X, PS4, PS5, Nintendo Switch
Rocket League needs no introduction. It's a physics-based arcade title that continues to live on, offering an experience no other game has yet imitated. It's certainly seen some high and low points, but it never completely went out of the picture, especially now that it's free to play.
Those that remained loyal got to watch as Rocket League transformed from a fun, casual arcade game into a fully-fledged Esports-ready title. As of right now, it's available with full cross-play functionality on current and last-gen consoles as well as PC.
Rocket League has never been in a better place than it is now in terms of its content richness. If you've been looking for a new competitive game to seek your teeth into or a casual title to play with some buddies, RL will cater to you.
Roblox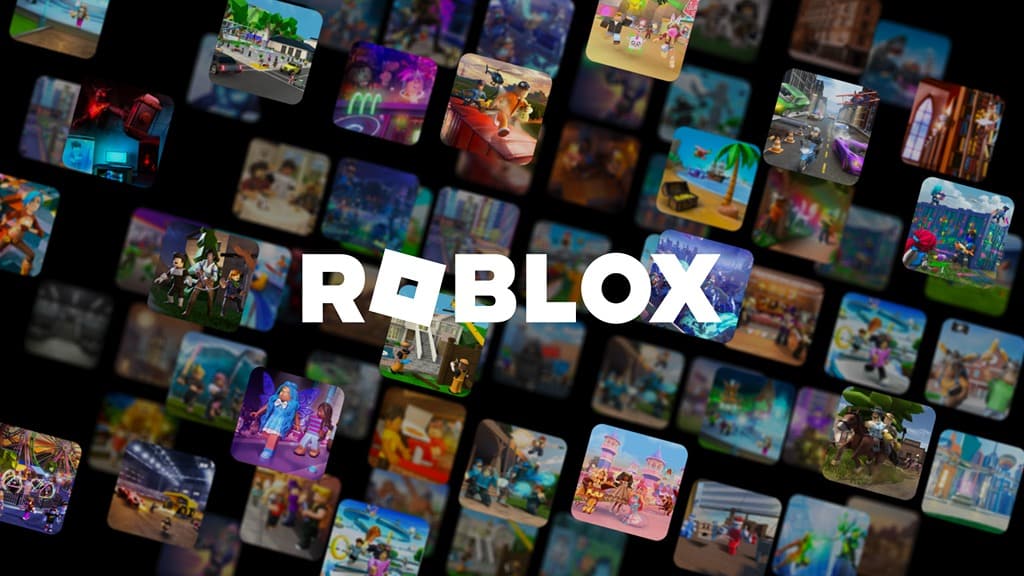 Type: Free | Platforms: Xbox One, Xbox Series X and Series S, Android, PC, iOS, Fire OS, Mac OS
If you don't know about Roblox, you have been living under a rock. Just to put it into perspective, let us tell you that it has, on average, 58 million daily active users. It is one community-driven game that thrives on support from its insanely large community and continuous developer support.
Hundreds of game modes cater to all sorts of people. From Jailbreak to Murder Mystery 2, from Dead Silence to Murder Party, there is soo much this game has to offer that you won't even know at one point what to play and what not to play. Crossplay across all platforms adds more to the fun.
Aside from everything else who isn't familiar with Roblox Codes, there are free items for everyone. What's not to like?
Among Us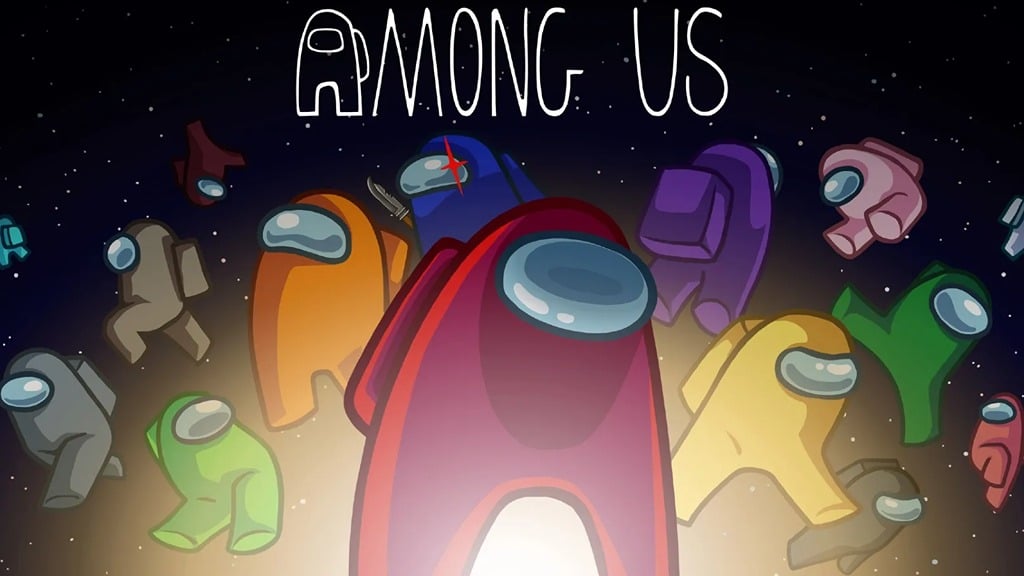 Type: Paid | Platforms: PC, PS4, PS5, Xbox One, Xbox Series S|X, Nintendo Switch, Android, iOS
Among Us is the very definition of the little game that could. It's a simple party game that was released in the middle of 2019, just in time for everyone staying home during the pandemic.
Since then, it's turned into something of a cultural phenomenon and has become one of the best cross-platform games of all time. It lit up Twitch with groups of large content creators all collaborating with each other to make Among Us content, helping to send the popularity of the game into the stratosphere.
Among Us has since received a handful of fun updates that have helped keep its fanbase engaged, even if it isn't at the heights it once was. One of those updates included cross-play with people on mobile, Playstation, Xbox, Switch, and PC, all being able to play with one another.
Brwalhalla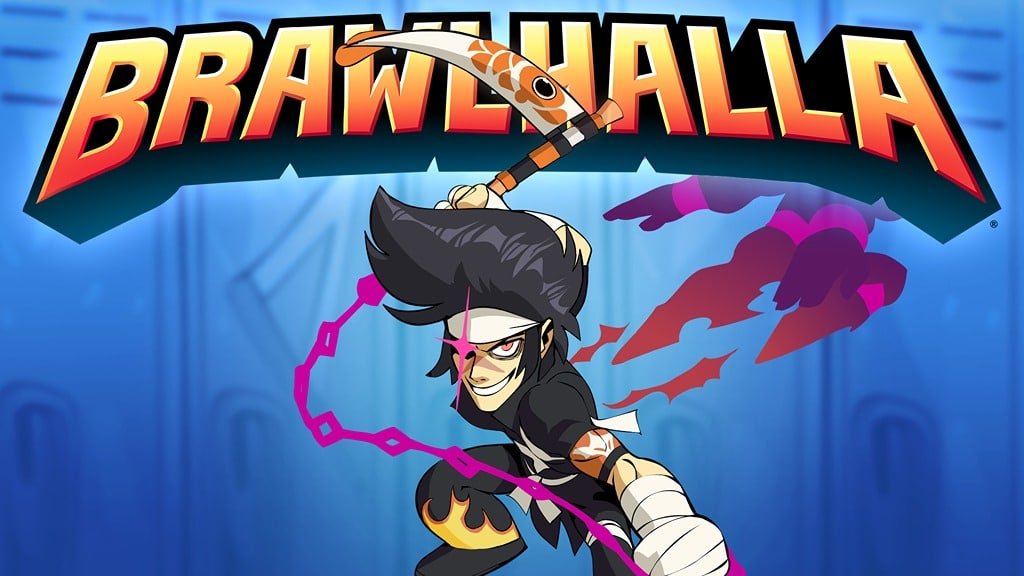 Type: Free | Platform: PC, PS4, PS5, Xbox One, Xbox Series S|X, PS4, PS5, macOS, iOS, Android
Next up on our list is Super Smash Bros. Oh! my bad. Brawlhalla. Don't worry. You are not the only one who got confused as to why they would be a make that has already existed for such a long time and that, too a fan favorite.
Turns out Ubisoft has done something with Brawlhalla that just seems to hit the right spot. Maybe it is cross-play across all platforms or probably a new refreshing vibe that the game has, or maybe it's the $0 price tag that is too hard to resist.
Whatever it is, this game certainly has some fun mechanics for a platform fighter, and we are all for it. With the game's release on almost every possible platform and the ability to cross-play between each one of them, we are putting it at a very reasonable spot on our list.
Fall Guys
Type: Free | Platforms: PC, Xbox One, Xbox Series S|X, PS4, PS5, Nintendo Switch
Who doesn't remember the first wave of COVID, everyone locked up in their house, playing Fall Guys? Probably one of the weirdest BR games that is a crossover with Wipeout and Takeshi's Castle. If there is something that always kept you on your toes and on the edge of your seat, then it is Fall Guys.
Running, jumping, diving, and grabbing are the only four things you can do. Seems easy enough, right? Wrong. This game is where we made eternal enemies. From weird illogical tactics that somehow worked to not letting anyone else win rather than winning yourself, we all got through the lockdown.
Fall Guys had a very successful run, and we all enjoyed it thoroughly. Still, to this date, it is one of the most fun games that feature crossplay.
Apex Legends
Type: Free | Platforms: PC, Xbox One, Xbox Series S|X, PS4, PS5, Nintendo Switch
Apex Legends surprised everyone when it was shadow-dropped by Respawn Entertainment in 2019. It's one of the biggest free-to-play titles on the market and has only gotten bigger, more robust, and more accessible with each update.
Its ping system is widely used by other games in the space now and is on practically every platform with full crossplay support. Apex Legends is fast-paced, consistently rewarding, with tons of heroes to try out, and offers hours of content whether you want to go at it alone or with your friends across different console families and PC.
It offers tons of customization and a battle pass system to add new rewards for players to earn consistently. Either way, you don't need to care about that part of the game if you're here for the gameplay experience and some good BR with your friends.
Halo Infinite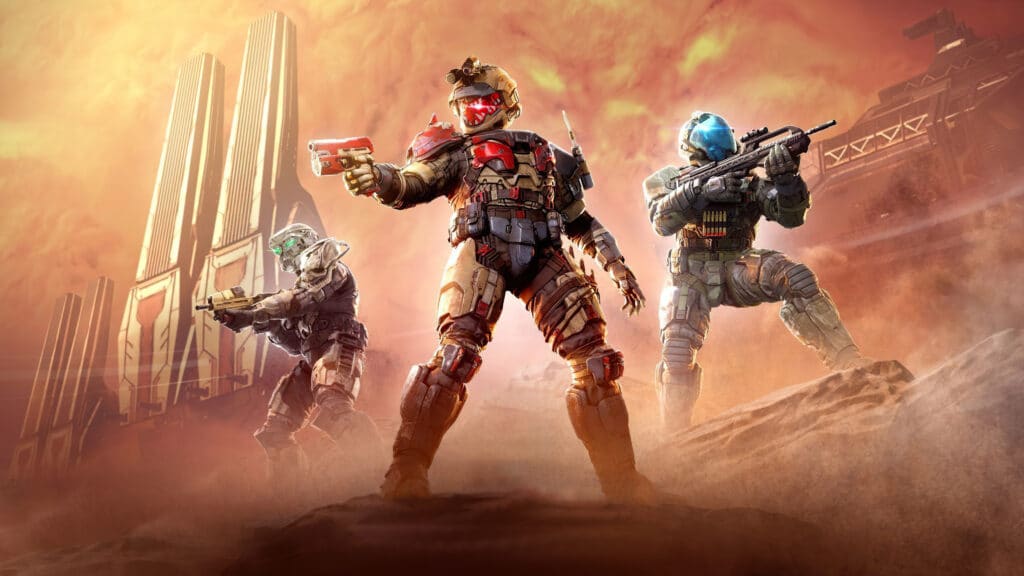 Type: Free| Platforms: PC, Xbox One, Xbox Series S|X
Halo Infinite is the latest offering in the Halo franchise from Microsoft. While this doesn't have a traditional co-op campaign fans were looking forward to, Halo Infinite features a robust multiplayer system. Updates are a bit sparse, but if you want to enjoy classic Halo modes in their latest engine, with better visuals, network quality, and hours of fun, then you can't go wrong with Infinite.
There's also a campaign, which, unlike previous Halo titles, is an open-world experience. It's good fun, but the multiplayer aspect is arguably the stronger aspect. Crossplay is available on every single platform and client this is available on, meaning whether you're playing on Steam or through Game Pass for PC, you can enjoy the most polished Halo experience with your friends on Xbox platforms, all the same.
Forza Horizon 5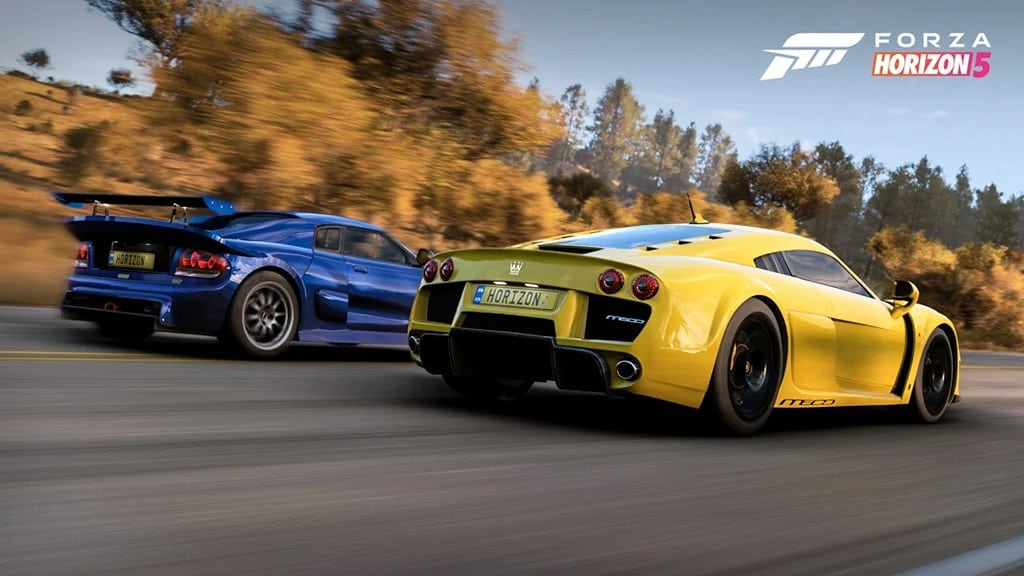 Type: Paid | Platform: PC, Xbox One, Xbox Series S|X, Xbox Cloud Gaming
Coming in hot is the latest addition to the Forza Fam – Forza Horizon 5. The game was ready to redefine the genre of open-world racing. With its absurdly huge map featuring Mexico, Microsoft made sure that it left its predecessor in smoke with a taste of carbon.
Forza Horizon 5 has a new and improved mechanic for how cars drive. The cars feel more grounded and have somewhat of a real feel to them. The learning curve for new players has greatly been reduced. The overwhelming feel of quests thrown at your face in Forza Horizon 4 has also been toned down to have a balanced feel.
Crossplay is also a part that means that no matter which platform your friends play on, you will never be left behind. It's also available on Game Pass on both PC and Xbox Platforms.
MultiVersus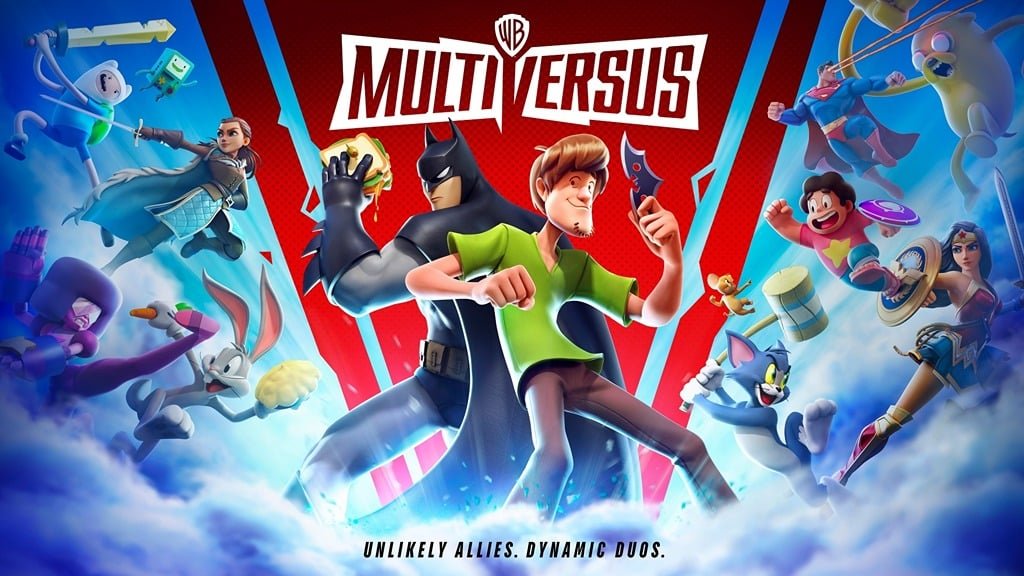 Type: Free | Platforms: PC, PS4, PS5, Xbox One, Xbox Series S|X
MultiVersus sort of came out of the left field. It's a Smash Bros-style brawler featuring Warner Bros IP characters , meaning you can play as Velma from Scooby Doo and fight Rick from Rick and Morty. That kind of crossover alone is more than enough reason to try MultiVersus out – especially since it's free.
It serves as a great casual experience and a time sink you can invest 100s of hours into. Rarely does a game manage to do both of those things so well and be incredibly fun simultaneously.
MultiVersus is cross-play and cross-sync across all platforms – so there are no arbitrary restrictions here. If you're looking for a PvP cross-platform game to sink some hours into with your friends, give this fledgling fighter a chance.
Sea of Thieves
Type: Paid | Platforms: PC, Xbox One, Xbox Series S|X, Xbox Cloud Gaming
If you have a fantasy to become a pirate, then Sea of Thieves is as close as it can get. Set out on your voyage in the rough sea filled with cranky pirates and looters. Among the worst of the worst, you will have to stand out if you are to survive.
Seemingly a simple game that turns out to be the exact opposite because this game has so much to offer that you can go on for days discovering new quests and activities. Team up with a crew of a maximum of 3 members to further add to the party.
If that was not enough, Sea of Thieves also features crossplay, so none of your console buddies are left behind, no matter what platform they're on. Since this is an Xbox Studios published title, it's also available on Game Pass.
War Thunder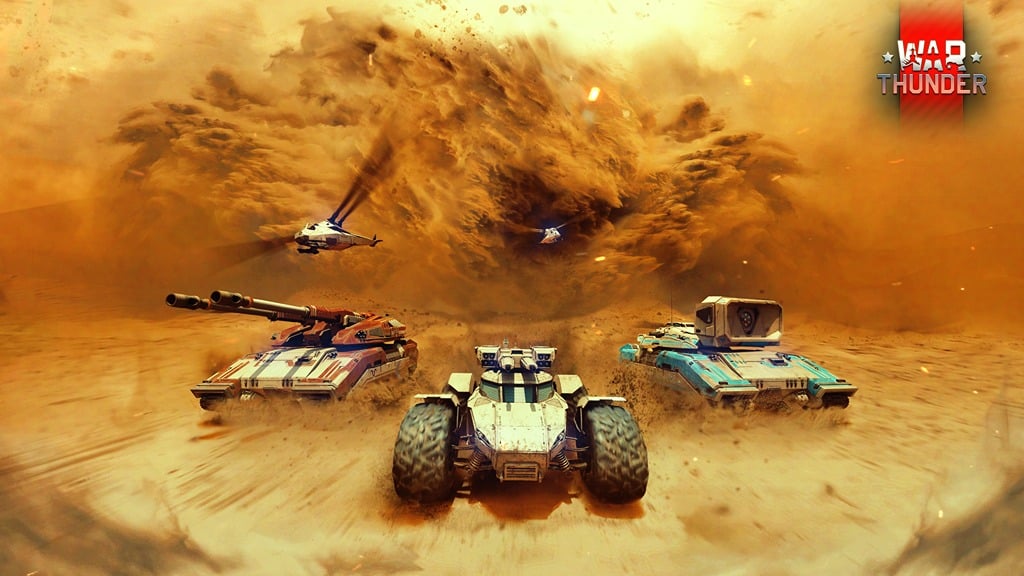 Type: Free | Platforms: PC, PS4, PS5, Xbox One, Xbox Series S|X, macOS, Oculus, VIVE
Fighter Planes, tanks, and ships. All weapons of mass destruction are bound together in a free-to-play game. It turns out this is one hell of a combination, and people call it War Thunder. It was released way back in 2011, and it hasn't failed to impress people with its unique combat style.
Call your friends, squad up, and pick your vehicle of choice because it's time to rumble. It doesn't matter if it's domination mode or ground attacks, you will always have your hands full of fun activities. Put on a good pair of headphones because the sound design of War Thunder is something that gives life to our experience.
It doesn't matter what platform you play on because War Thunder is available on almost every platform and features crossplay, so building a squad won't be an issue, making it one of the best cross platform games on the list.
Final Fantasy XIV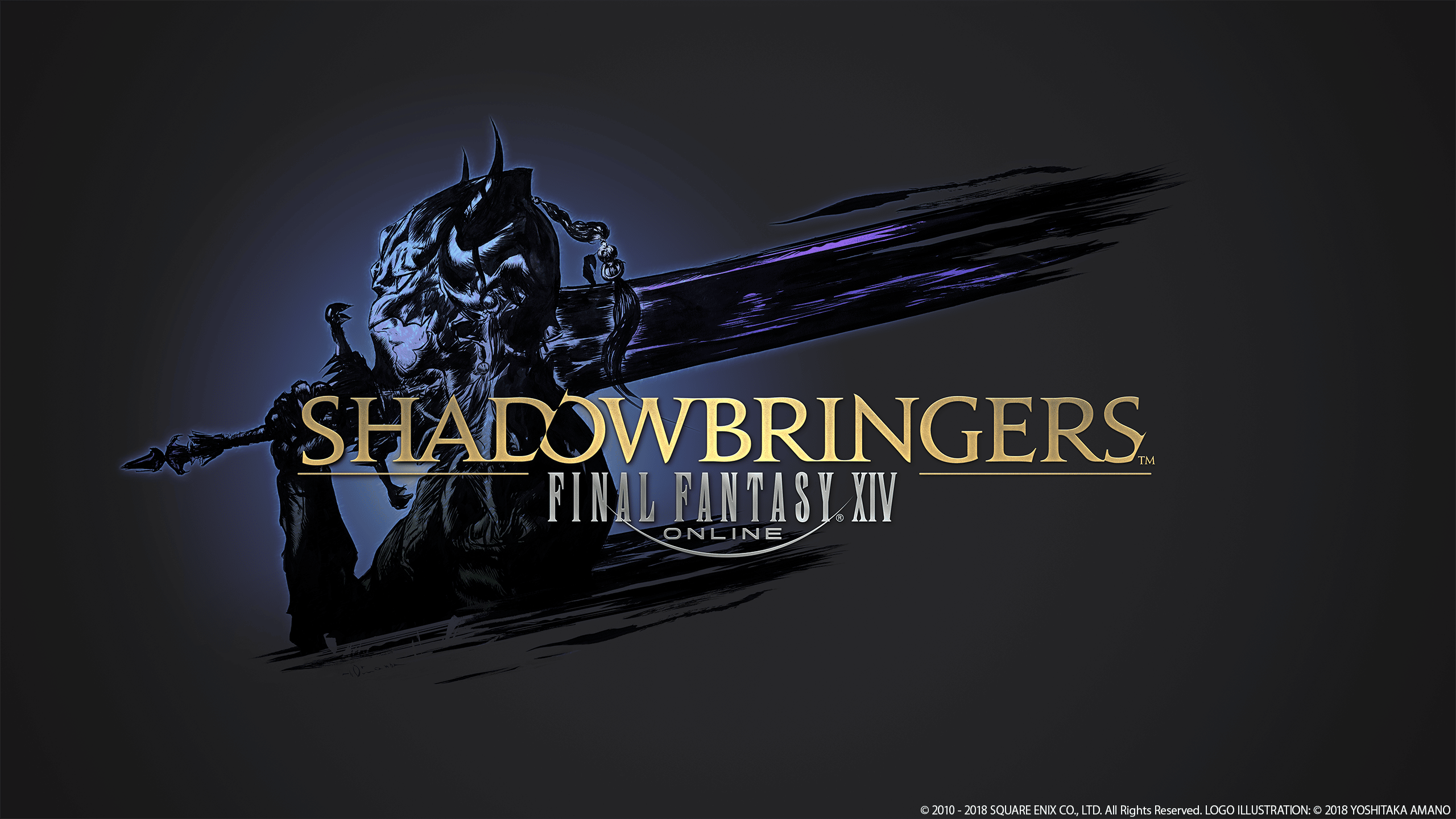 Type: Paid | Platforms: PC, PS4, PS5
Being dramatic, FFXIV is sort of like the chosen one of MMOs. It's the title that finally put the nail in WoW's coffin, thanks to help from Blizzard's own executives. The game has become so popular in the last two years that sales of it actually had to be suspended as there was not enough server room to accommodate all the new players.
While the server shortage issues will continue until the microchip market returns to normal, it's still worth trying to pick up Final Fantasy XIV, especially as a new player.
There are hundreds of hours worth of content and expansions for you to catch up with before you're up to date with where the story and game are now, making it one of the best bang for your buck options in all of gaming, not just in terms of cross-play.
Destiny 2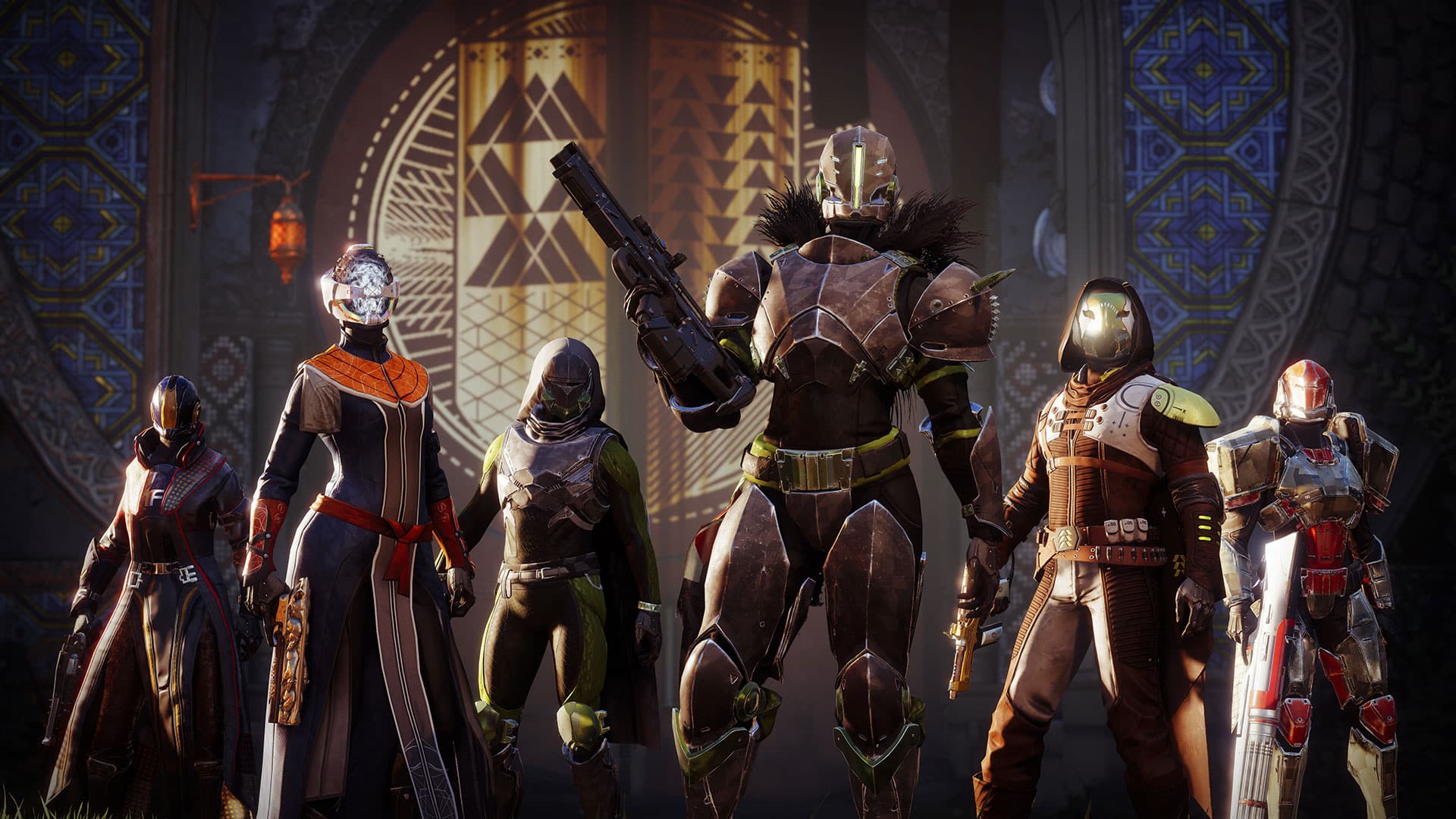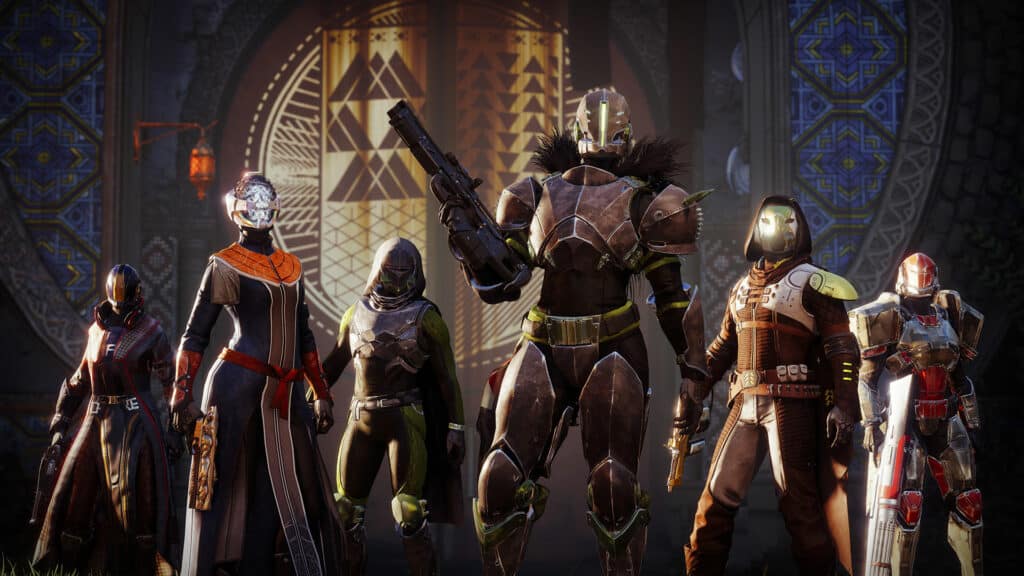 Type: Paid | Platforms: PC, PS4, PS4, Xbox One, Xbox Series S|X
Destiny 2 wasn't exactly the biggest game at launch and suffered a bit to satisfy its loyal fanbase. A few years later, Destiny 2 is one of the best games you can get into, and Bungie continues to expand, update, and improve it with expansions, more loot, and tons of content. The gameplay is incredible, the art direction continues to top itself, and the multiplayer aspect is top-notch.
In fact, the experience is so polished that PlayStation has acquired the studio, and they'll be working on exclusive live-service titles for the PlayStation 5. Exclusive deals aside, though, Destiny 2 is available on a variety of current and last-gen consoles, as well as PC, and supports cross-play between every single platform. If you've been disappointed by the wave of looter-shooters that always fail to live up to their promise, give Destiny 2 a shot, and be surprised in more ways than one.
Dead by Daylight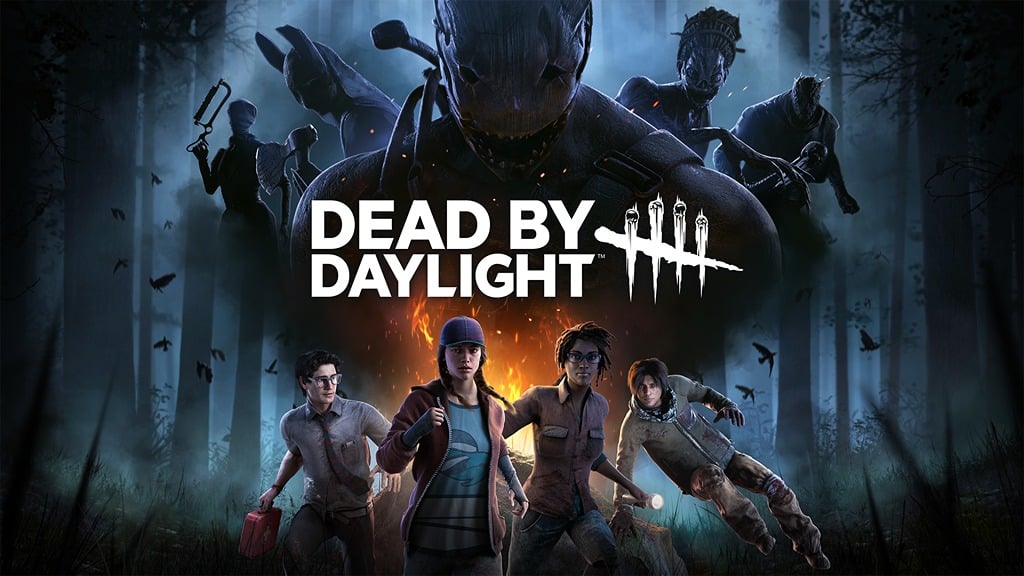 Type: Paid | Platforms: PC, PS4, PS5, Xbox One, Xbox Series S|X, Nintendo Switch
Dead by Daylight is one of the best cross-platform games of all time. It had a take on the horror genre that was so unique that other games are starting to replicate the formula, but none have really managed to be successful.
The idea of a competitive PvP horror game was relatively unheard of in the mainstream until Dead by Daylight came out. I'm not sure how, though, because the one killer versus five survivors concept is one that clearly just works so well.
Like Rocket League, this is a game that can be played both competitively, as well as casually with friends across all platforms. It's constantly receiving updates, too, making it a great time-sink candidate for those looking for a new title to lose themselves in constantly.
Need for Speed Unbound
Type: Paid | Platforms: PC, Xbox Series S|X, PS5
It's been a while since a Need for Speed title really caught everyone's attention, but lo and behold, Criterion Games have put out one of the best titles in the franchise yet. Unlike Heat, Unbound has a pretty distinct visual style from its characters, and the different anime/hand-drawn effects that show up on the screen as you drift, boost, and propel your vehicle in the air and wings come out of your car. It's a bit divisive regarding art direction, but they're certainly doing something original.
It's a gorgeous game, and runs quite well on PC, as well as current-gen hardware. On top of that, with its seamless approach to multiplayer, you'll be glad to know that it supports crossplay across each platform. It's a step in the right direction for the series, and we're excited to see what kind of support it gets in 2023.
For Honor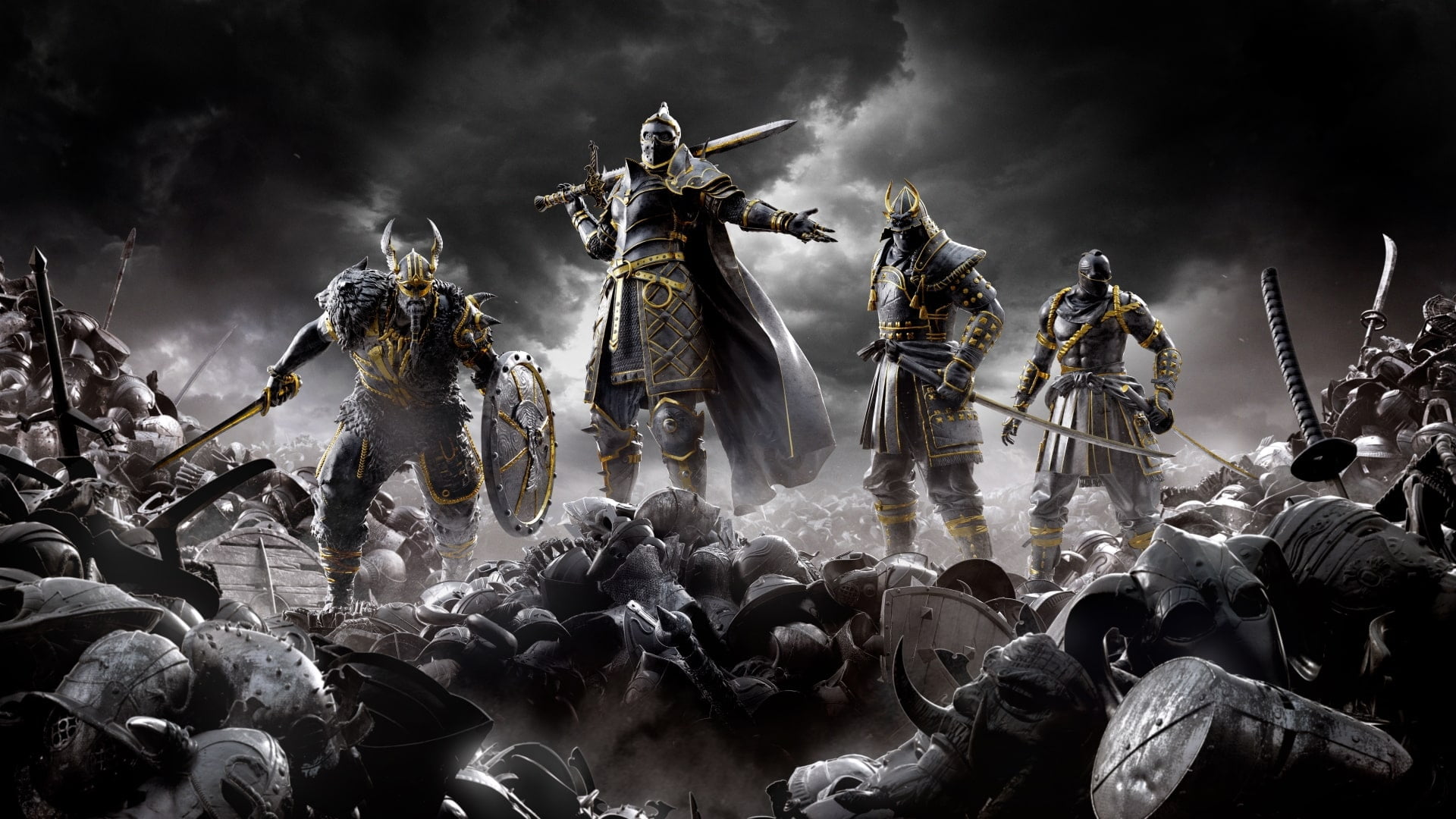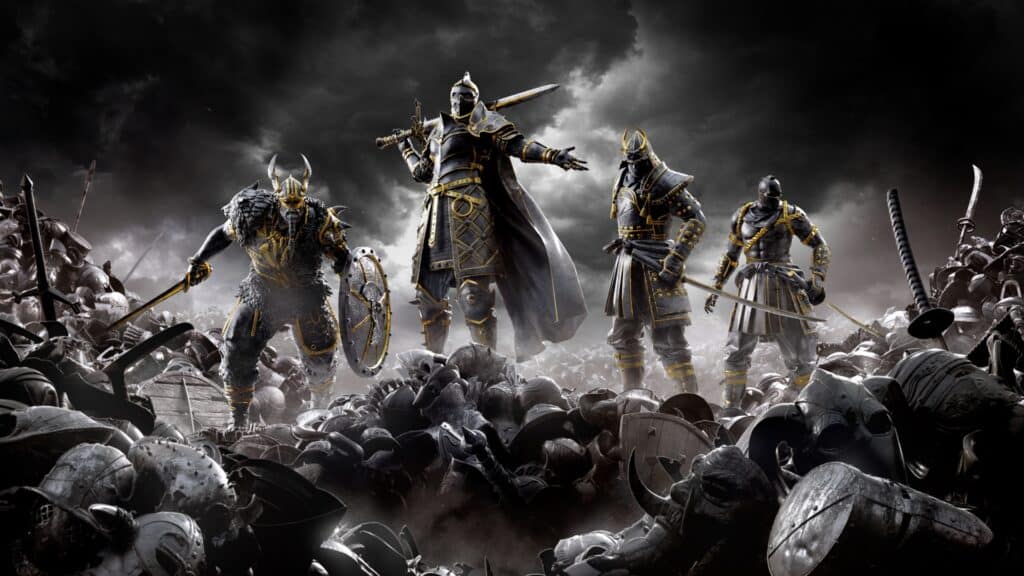 Type: Paid | Platforms: PC, Xbox One, Xbox Series S|X, PS4, PS5
Say what you want about Ubisoft, but at least they continue to update their multiplayer titles in meaningful ways. For Honor is currently in its 7th year, and they're adding a new hero to the roster. Technical updates over the years have made For Honor a highly optimized title across all platforms, and despite its age, it looks very good no matter where you play it. The combat is obviously the highlight, with so much depth and hero variety that you can easily sink hundreds of hours trying to learn all its complexities and movesets.
Despite many medieval-styled combat titles on the market, For Honor offers something unique, and its 1v1 battles are as intense as ever. One of the significant updates of last year was the addition of proper crossplay support, which means you can now play with your friends across any console, family, and PC.
Pokemon Unite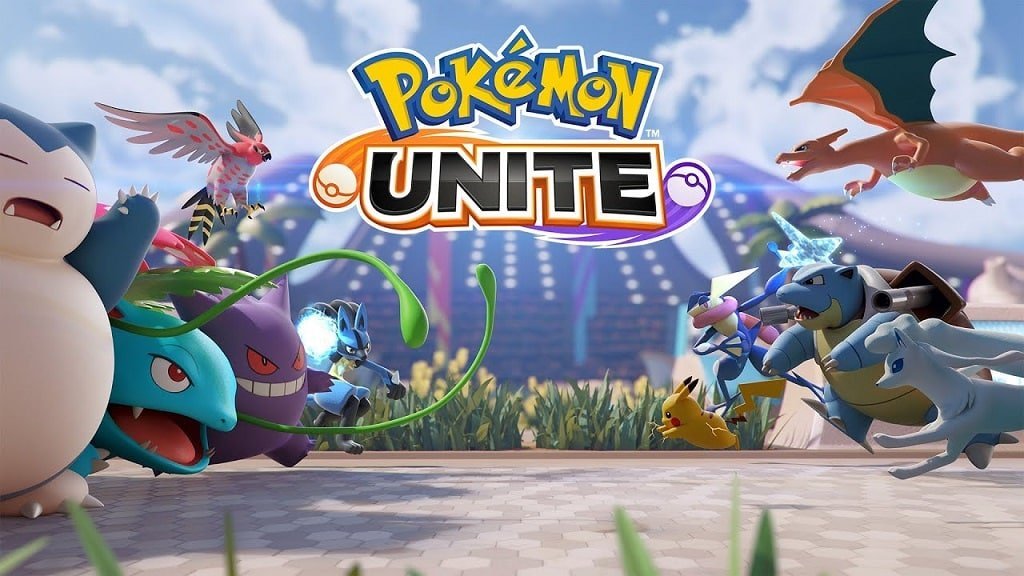 Type: Free | Platforms: Android, iOS, Nintendo Switch
Personally, I'm not one for MOBAs, but I can't deny just how enjoyable Pokemon Unite is. It's a rare case of a game nobody asked for actually being awesome.
I mean, how does the formula work in theory? I have no idea, but in practice, it's far more enjoyable than a lot of the major MOBA games out there like League.
It doesn't have much of a competitive scene, but it doesn't really need it. Having multi-platform cross-play as a part of an actually fun battle arena is more than enough. If you and your buddies are DOTA or LoL fans, you should consider giving Pokemon Unite a spin. It's just a shame that the game is limited to Switch and mobile exclusively.
Teamfight Tactics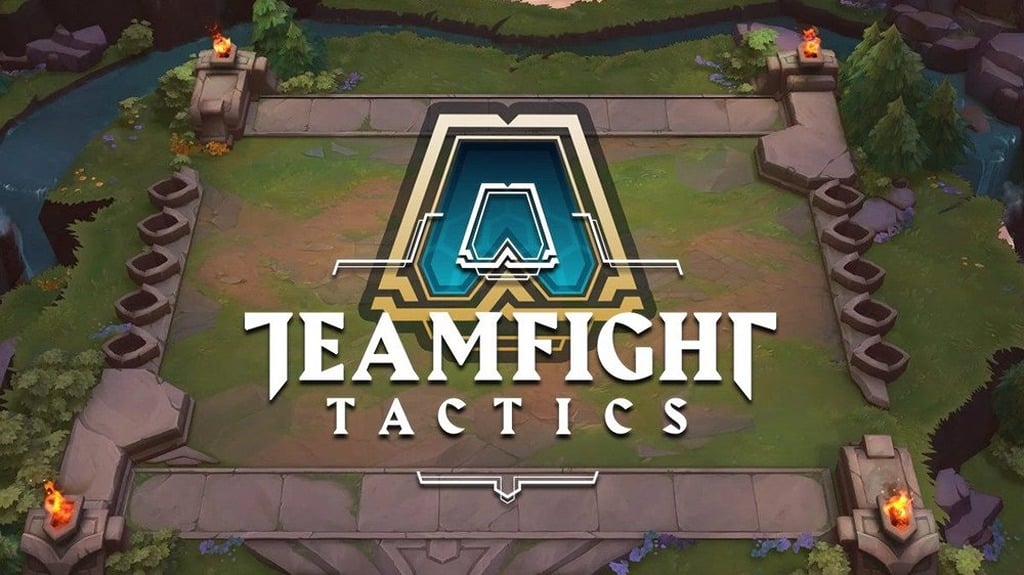 Type: Free | Platforms: PC, macOS, Android, iOS
Take the universe of League of Legends with its epic champions, items, and monsters, mix in a strategy game with floating islands, adorable penguins, and inter-dimensional travel, and you get Teamfight Tactics. Riot Games released the game in 2019, and it was an instant hit.
The game had the fun parts of the world-famous League of Legends but without the toxic competitiveness and really adorable character design, which surely made people go aww. This game didn't just look because it required a lot of brains to play.
It is a round-based strategy game where players draft a team of champions to fight for the top spot. Correctly placed champions and strategically used items are the keys to winning and if you think you are smart enough, jump in to get your share of the pie.
Smite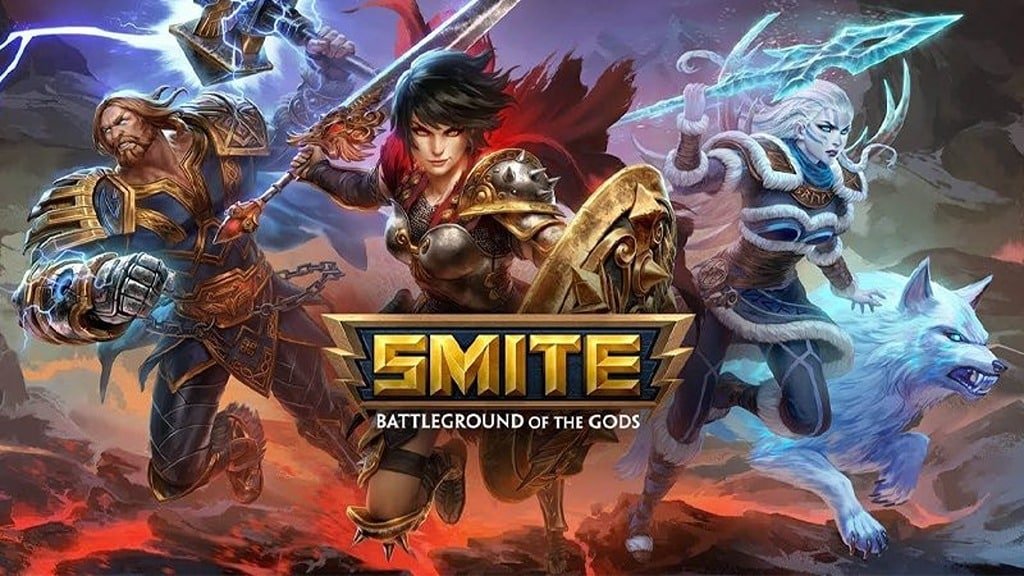 Type: Free | Platforms: PC, PS4, PS5, Xbox One, Xbox Series S|X, Nintendo Switch
If you're looking for a more traditional MOBA that isn't ancient like DOTA and League, Smite is it. It serves as a comfortable middle ground between a casual game like Unite and the aforementioned uber-competitive battle arenas.
I don't enjoy MOBAs, but I've poured over 100 hours into Smite, which speaks volumes as to its quality. It's a hell of a lot of fun, and if you're a classics major like me, you'll find yourself geeking out at its roster of characters.
Plus, it's available on the console! With cross-play, that means you can play with all your friends, not just a few of you that are PC elitists. What's even better is that it's also out now on the Nintendo Switch, so you can play it with your friends on the move.
Paladins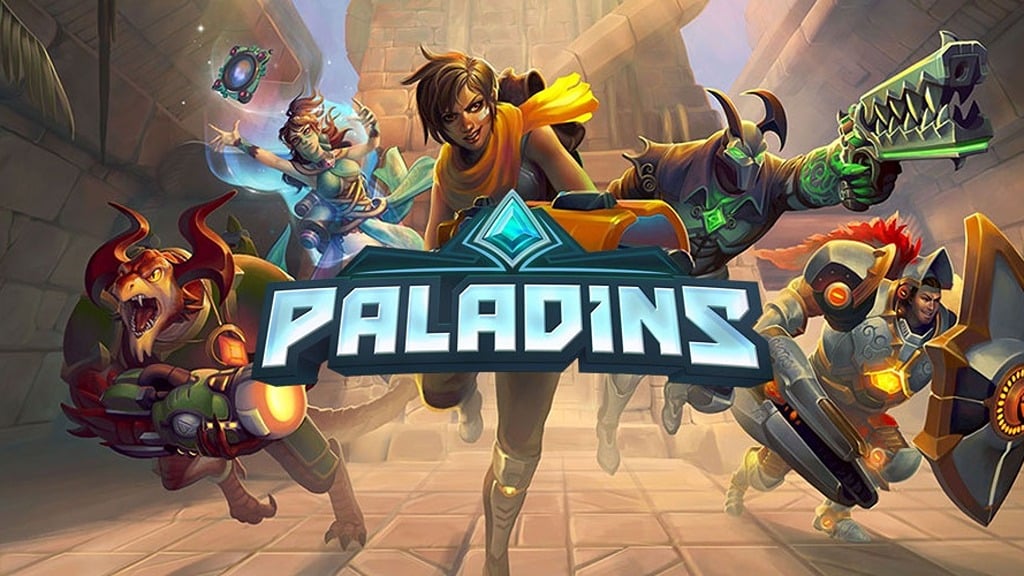 Type: Free | Platforms: PC, PS4, PS5, Xbox One, Xbox Series S|X, Nintendo Switch
There was a time when Paladins was called an Overwatch rip-off, but soon after that, everyone realized that it might just become the next Overwatch. Paladins is a free-to-play fantasy FPS that features an Overwatch-like mechanic but don't worry, this game has a soul of its own.
Paladins have meticulously curated champions, each one with an ability that is in a class of its own. This 5v5 shooter has a bit of a learning curve, but once you get the hang of you it, you will be melting your way through enemies like a hot knife through butter.
It's not all run and gun as your team needs to fill the shoes of 4 different classes, each with a role of their own. Tons to abilities to learn about, well-balanced maps, and satisfying sound mechanics, Paladins surely gives Overwatch a run for its money.
Hearthstone
Type: Free | Platforms: PC, iOS, Android, Amazon App Store
At this point, there isn't a gamer alive that hasn't heard of Hearthstone. If you like card games, then chances are you're going to enjoy Hearthstone. At the same time, liking card games means understanding and accepting just how much money you might have to sink into a game like this.
As with other card games, Hearthstone has a professional scene. If you want to climb the ranks to play competitively, you'll have to sink a lot of money into packs. That's not to say you and your buddies can't just kick back and play some casual matches, but you'll struggle to hold your own in any sort of serious event.
Despite that, Hearthstone is a game that anyone interested in card games should try at least once. It's available on PC, iOS, and Android and has geo-locked cross-play across all three platforms.
Dauntless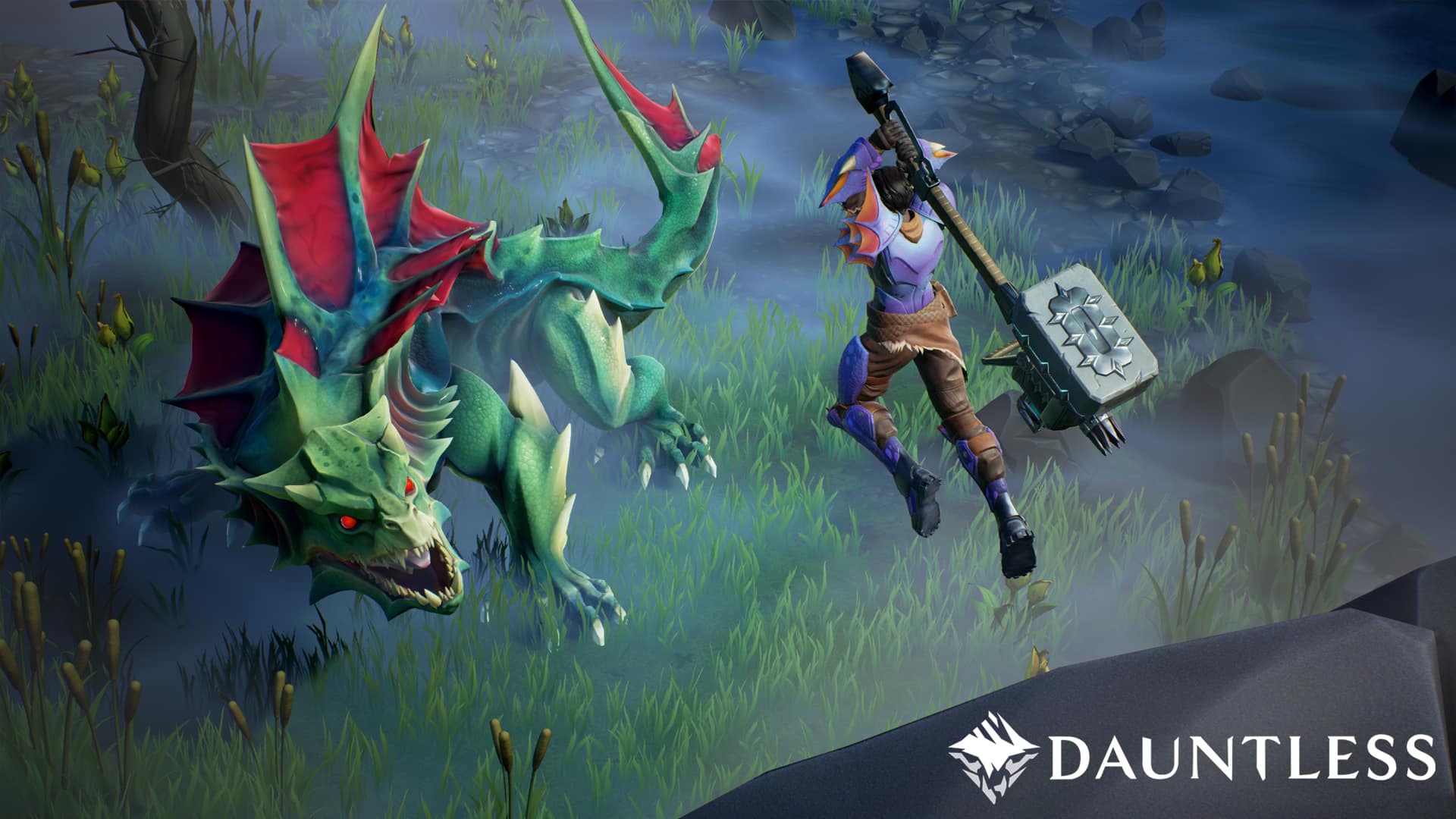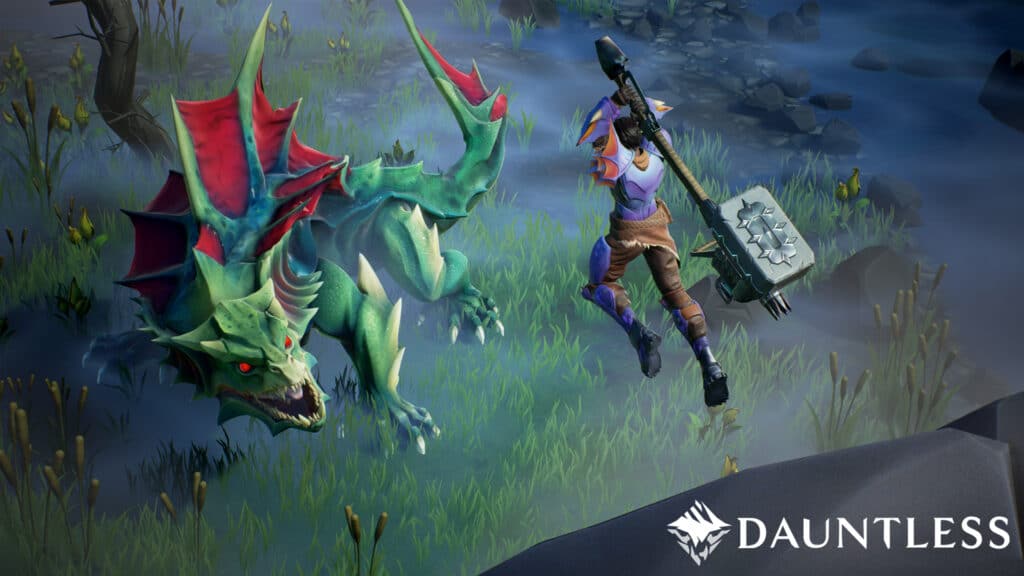 Type: Free | Platforms: PS4, PS5, PC, Xbox Series X|S, Xbox One, Android & Nintendo Switch
Monster Hunter fans have been clamoring for a cross-platform iteration of the game for some time now. Its style of gameplay and settings naturally lend themselves to cross-platform functionality. After all, who doesn't want to hunt some giant monsters with their friends?
Unfortunately, a cross-platform Monster Hunter is still yet to be, but Dauntless picks up that slack and more. Dauntless is a free-to-play action-adventure title that's pretty much Monster Hunter with a different coat of paint. You and your friends team up to fight monsters known as "Behemoths".
Like Monster Hunter, Dauntless comes with a steep skill curve that rewards genuine skill progression over simply playing the game a bunch to level up. Beyond that, Dauntless also serves as a live service – meaning it's got constant developer support and regularly sees content updates.
No Man's Sky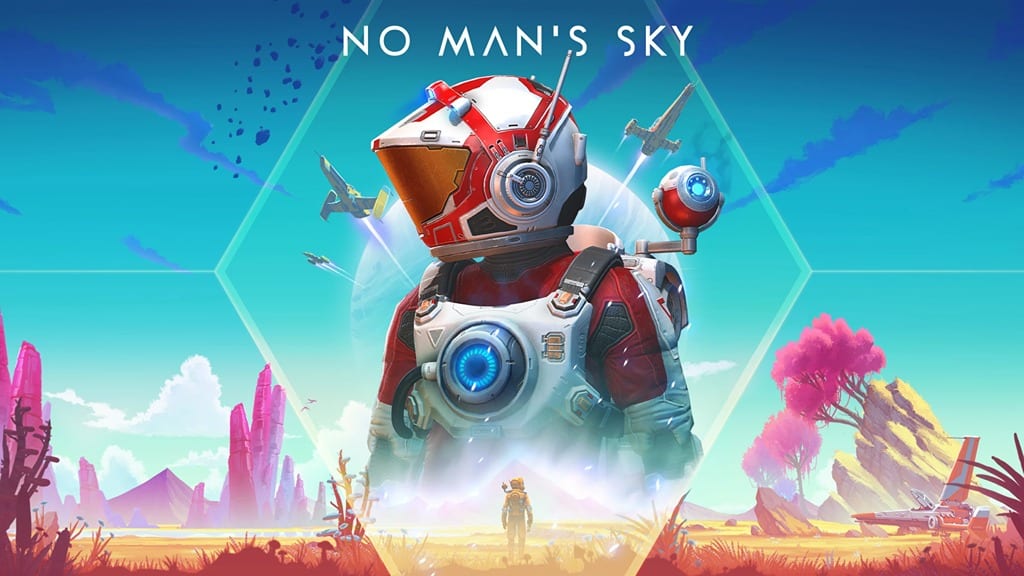 Type: Paid | Platforms: PC, PS4, PS5, Xbox One, Xbox Series S|X, Nintendo Switch
If I were completely biased, No Man's Sky would be my number-one pick for the best cross-platform games in 2022. There has never been a comeback story as great as that of Hello Games and No Man's Sky in gaming or any other media.
The turnaround this game has seen is nothing short of miraculous. The constant stream of free updates and developer support turned it from what was essentially a con job into the greatest space exploration sandbox ever made.
Base building, dynamic flying, town management, and more have all helped the No Man's Sky community thrive across cross-play on PC and basically every console, as well as the Nintendo Switch, which saw a release in late 2022.
Gwent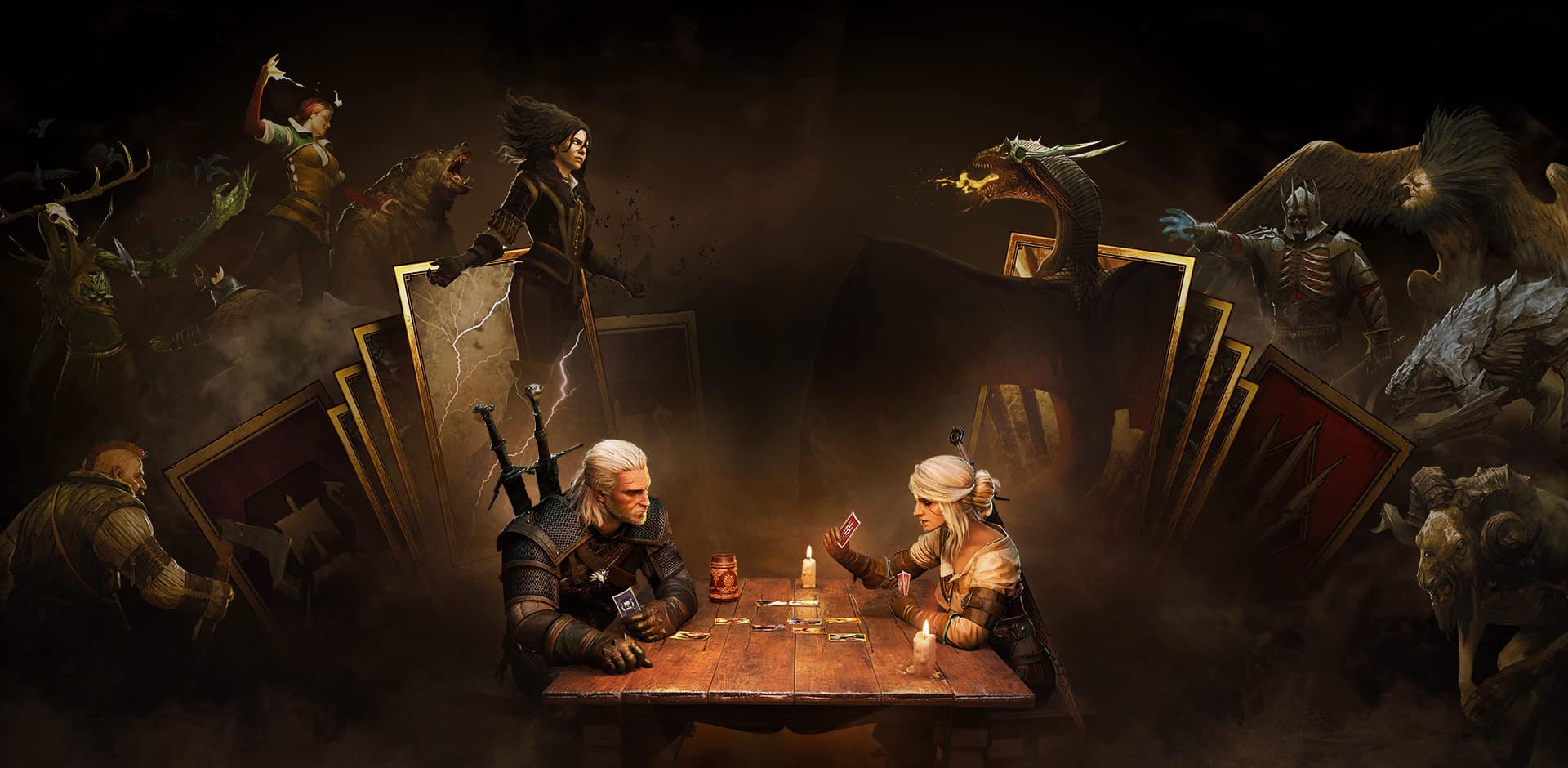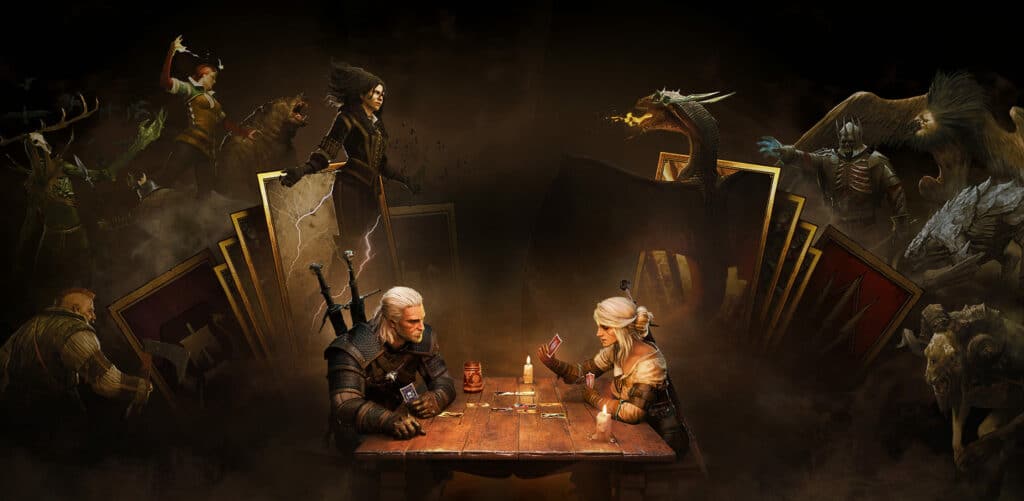 Type: Free | Platforms: PC, Android, iOS
One of the best parts about The Witcher 3 was its original card game, Gwent. This was later released as a standalone title and has continued to evolve over the years into one of the best trading card games on the market. If you're a bit put off by how much money you have to spend on these types of games, look no further than CD Projekt Red's take, and enjoy the competitive scene without spending a dime.
The community is quite wholesome, and many resources are available for players to improve. The card animations, artwork, and general quality of Gwent are, in my opinion, unmatched. It's a free-to-play experience you can enjoy on PC and with your friends on mobile.
Gwent expands on the Witcher universe in multiple ways, and there's a lot to love here, especially for fans of the books and games.
Conclusion
Apex Legends, Fortnite, and Call of Duty Warzone 2.0 are easily some of the best cross-platform games you can currently play without paying a cent.
Everything else on the list is equally good, but since some are a bit limited in which platforms they're on, it's a bit hard to compete with the top three. Either way, it's becoming easier to enjoy games with your friends, and these are just 30 titles, even though a full list would be way bigger.
What are your favorite cross-platform titles? Do you agree with our choices? Share your thoughts in the comments below.