The CS:GO competitive scene has seen its share of legendary moments and equally legendary players. Since the beginning of competitive matches back in 2012, CS:GO has produced some of the biggest names in Esports history.
Out of the many famous names that have mastered the art of the game, few shine the most. Names that are synonymous with competitive CS:GO. There have been long and heated debates about who makes it onto the top 10 list of all time.
The Candidates
We can argue all day long about who deserves to be on this top 10 list. A lot of players have had their share of success, and others have cemented themselves in history with iconic moments. But choosing players based on a single metric is both biased and
Let's be real here. No list of the top 10 players will be agreed upon by every single person. Our list of the top 10 best CS:GO players is no different. Some picks might be no-brainers, but some may be shockers. We believe this list is very comprehensive, but we don't expect it to please everyone.
Ladislav 'GuardiaN' Kovács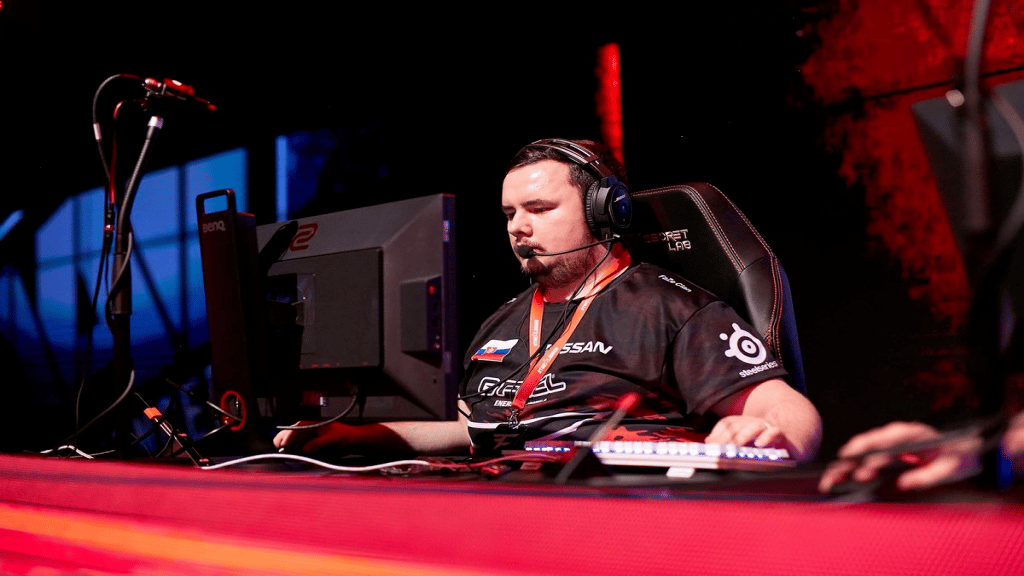 Total Winnings: $807,658
GuardiaN is perhaps the greatest player in CS:GO history to never win a major. With more than 63% of all his kills coming from a singular weapon, he is the KING of the AWP. Throughout his career GuardiaN has shown incredible consistency; not the most flamboyant of players, but he always got the job done.
GuardiaN had a slow start to his career, mainly due to the lack of opportunities. He finally got his big break and a shot in the limelight when he joined Virtus.Pro in 2013. At Na'VI, he quickly found his groove and enjoyed the most success in his career until his departure from the team in 2017.
Though a major trophy has eluded him, GuradiaN's individual achievements stack up with the very best. He was featured on HLTV.org's Top 20 players list for 6 years straight between 2013 and 2018. Having eight MVP medals under your belt is no small feat, either.
Peter 'dupreeh' Rasmussen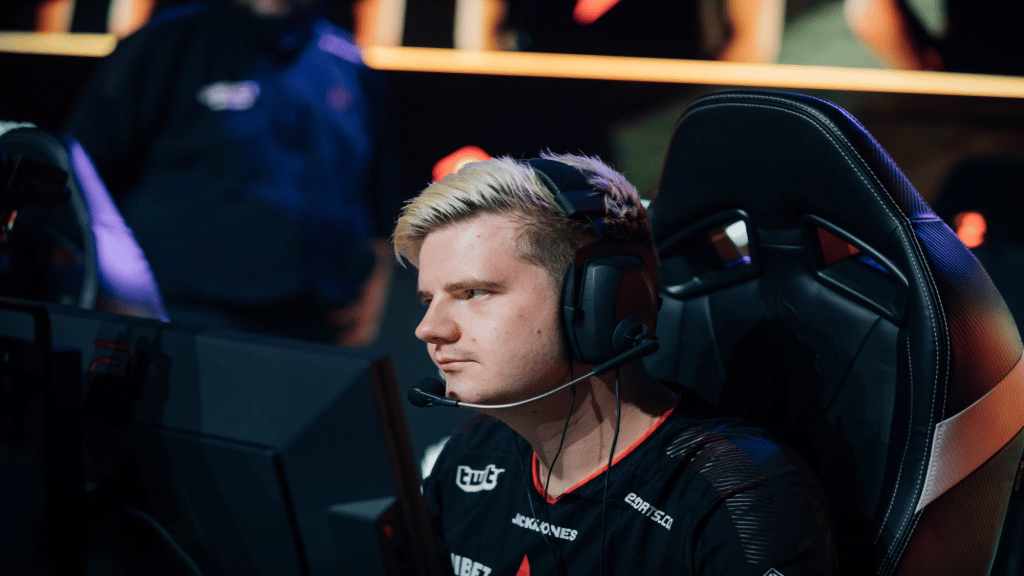 Total Winnings: $2,024,831
Dupreeh is a player that has gone under the radar a lot, despite his outstanding career. At Astralis, dupreeh was at the heart of a team that created a CS:GO dynasty and won a record four majors along the way.
Dupreeh is the definition of longevity, being the only player to attend all 18 majors throughout the history of the game. Dupreeh's prime factor was his versatility; whether it was entry-fragging or lurking, he always executed his role to perfection.
Winning two MVP medals is nothing to shy about, but his career's crowning achievement might be that he is THE highest-earning player in the history of competitive CS:GO.
Denis 'electroNic' Sharipov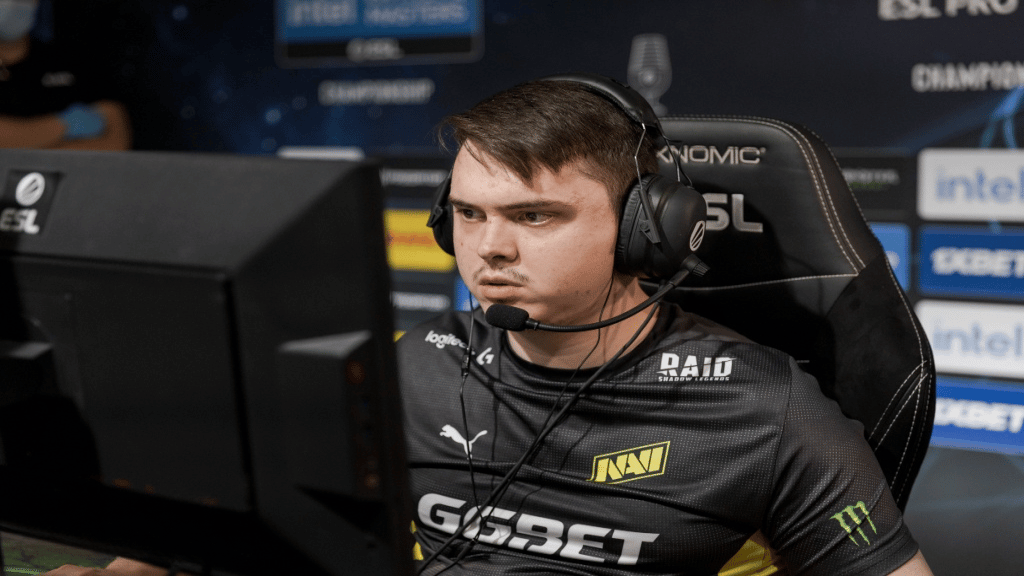 Total Winnings: $ 1,534,625
Part of Na'Vi's star-studded roster, electoNic's rise to stardom has been nothing short of astonishing. A commanding IGL and a master of the rifle, he is quickly making a case for himself as one of the best CS:GO players of all time.
A diamond in the rough at the Flipside Esports, electroNic polished his skills and at Na'Vi, alongside S1mple, is establishing one of the most dominant runs in CS:GO history. His game sense is second to none, and his clutches under pressure are what make him so memorable.
Do not be mistaken, electroNic still has his ways to go. He's been on the list of HLTV.org's top 20 players but still has just one MVP medal. His peak is yet to come. How many positions do you think he can go up?
Marcelo 'coldzera' David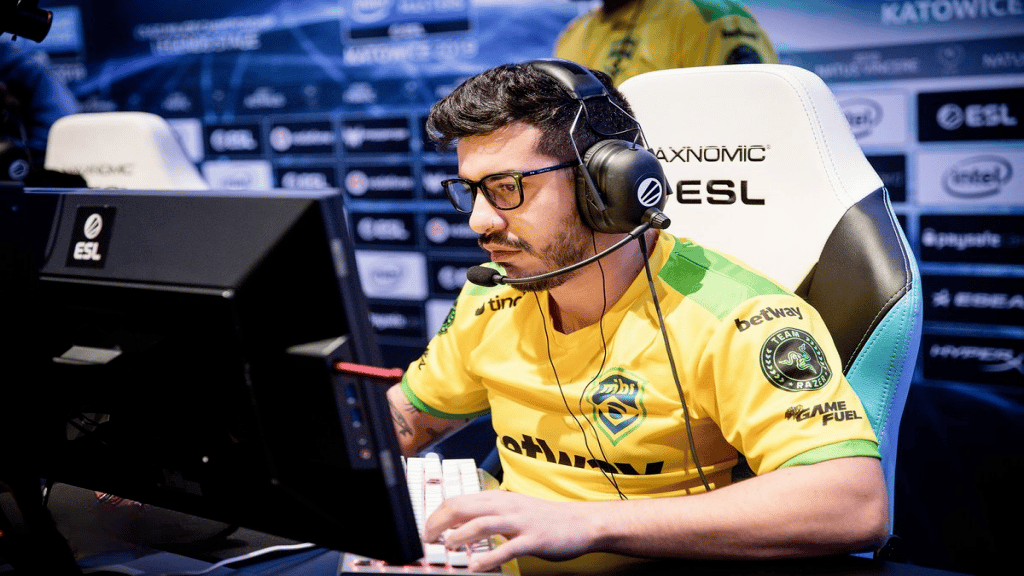 Total Winnings: $ 1,042,101
A support player is not usually the star of the show, but Coldzera is special. Hailing from Brazil, a country brimming with CS:GO talent, he is a legend of the game. He burst onto the scene after he helped in reviving a dying Luminosity team.
A cold-blooded killer, any opponent unlucky enough to come in his crosshairs never lived to tell the tale. Coldzera has ice running in his veins. Even if his teammates died early in the round, he was always there to clean up.
2016 -17 were the defining years of his career, dominating CS:GO competitive with SK and bagging himself eight MVP medals along the way. He also held the top spot in HLTV.org's top 20 players list in those years.
Cristopher 'Get_Right' Alesund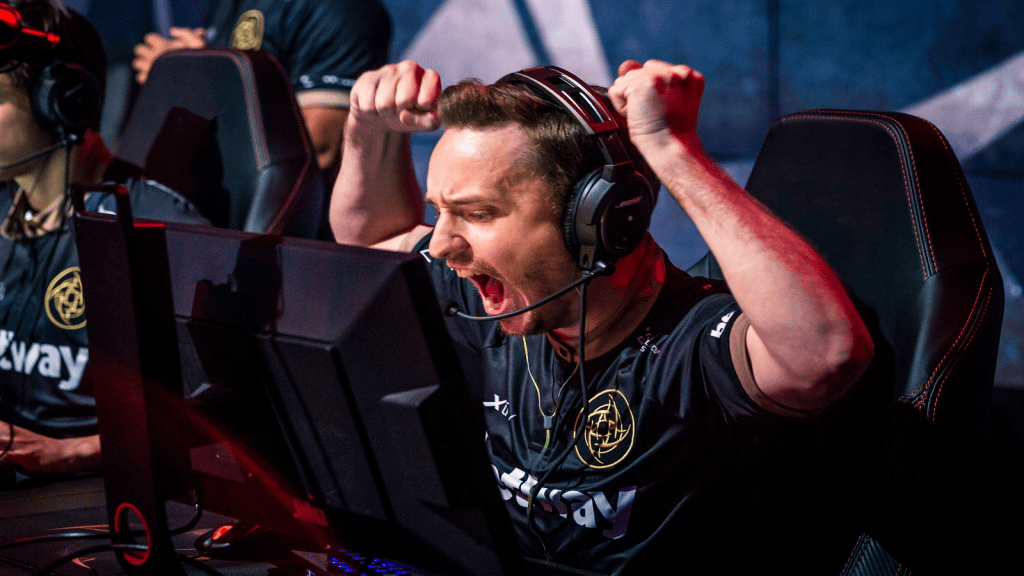 Total Winnings: $621,886
Get_Right is an OG of the scene. He's been there even before CS:GO, being an incredibly accomplished CS player. He is arguably the first-ever superstar that CS:GO produced.
Get_Right's time at NiP is the stuff of legend. While most struggle to kill one player, he could take on multiple enemies without breaking a sweat. Let's make something clear, no doubt, at one point he was the greatest player of all time.
With a career spanning more than 14 years, the legacy left behind by him is truly one of a kind. Being the top player on HLTV's list in both 2013 and 2014 is a testament to how he dominated the early CS:GO scene. Ten MVP medals are also not too shabby for a player that has won it all.
Mathieu 'ZywOo' Herbaut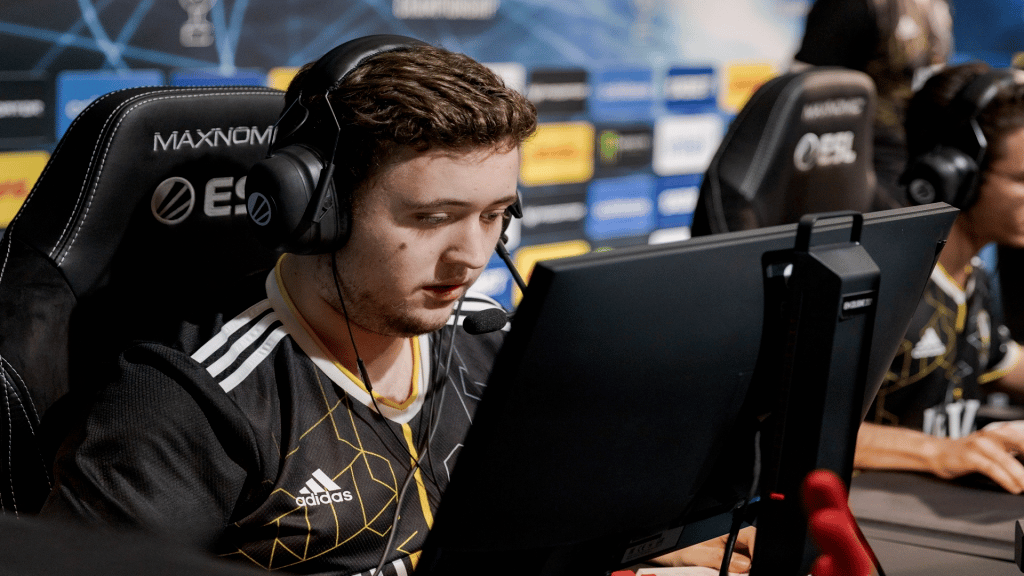 Total Winnings: $554,344
Few players have made such huge waves in such a short amount of time. The powerhouse behind Vitality since 2018, ZywOo has positioned himself as one of the top CS:GO players of the coming years.
Going toe to toe with S1mple is something 99.9% of players cannot say, but ZywOo definitely can. He shocked everyone when he was named the best player in the world in both 2019 and 2020. Both mechanically gifted and possessing insane game sense, his onboards are a treat to watch.
At just 22 years of age, ZywOo has won 12 MVP medals, yet he is nowhere near his peak. Yet to win a major, his best is still yet to come, and he certainly has the potential to move up the list in the coming years.
Kenny 'kennyS' Schrub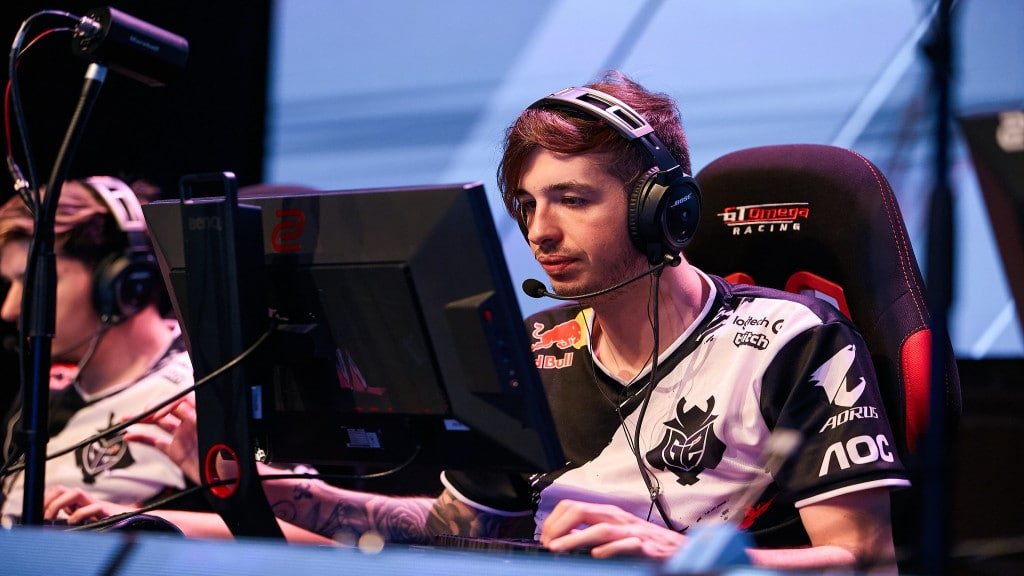 Total Winnings: $ 731,409
If guardiaN is the king of the AWP, then kennyS is the GOD. Kenny quickly became a household name. His days at G2 produced some of the greatest moments in gaming history.
An AWP and kennyS, name a more deadly duo. If using the AWP was an art, then he was Picasso. His flick shots are still being copied to this day. His quick scoping skills, which are out of this world, allowed him to be ruthless in both long-range and close combat fights.
Featuring for five consecutive years on HLTV's top 20 list between 2013 and 2017, kennyS is one of the most iconic CS:GO players ever. After the AWP was nerfed, he definitely felt the consequences. The sad thing is we never know what could have been.
Olof 'olofmeister' Kajbjer
Total Winnings: $ 917,252
An incredibly popular player with a great personality, olofmeister has found himself from time to time as the face of CS:GO. A master in every role he played; at his peak, few could get close to him.
His incredibly accurate aim meant enemies were dead the second at which they entered his sights. Along with being a sharpshooter, olofmeister always had tricks up his sleeve. In dead-end situations with a loss in sight, he would always pull out some trump card to turn the tables in an instant.
His run with Fnatic produced one of the greatest teams in the history of CS:GO. Destroying everyone in their path and winning everything possible, it was a sight to behold.
Nikolai 'dev1ce' Reedtz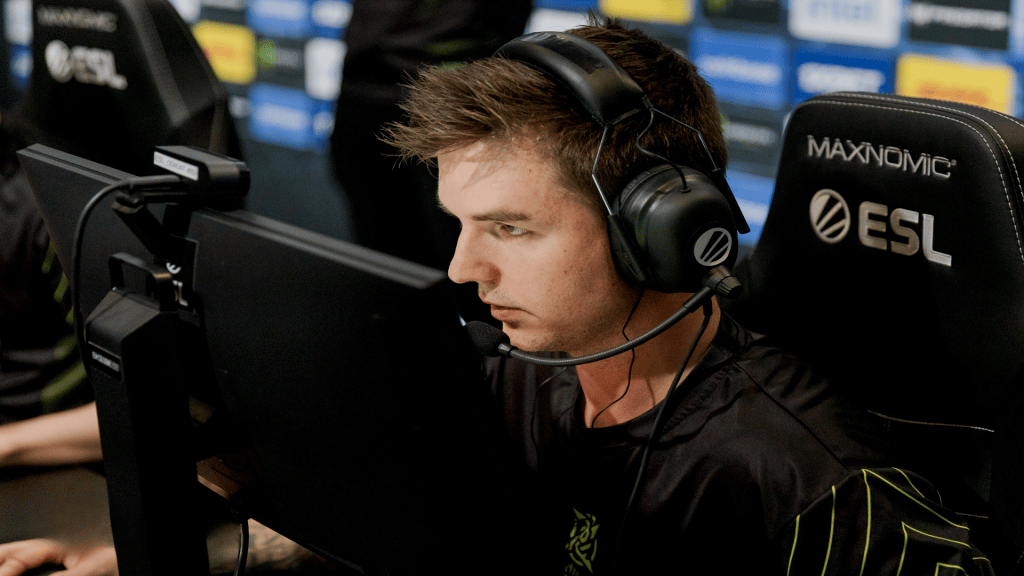 Total Winnings: $ 1,924,854
Dev1ce defines what it means to be successful in CS:GO. He has won it all and then some. Even with the star-studded Astralis at their peak, dev1ce rose out on top as the star, reaching heights that may never be reached again.
Some consider his mechanical skills to not be up there with the very best, but make no mistake, dev1ce is unmatched with any weapon in his hand. Be it an AWP or a rifle, his enemies were dead before they had any time to blink.
He's made the top 20 HLTV rankings an astonishing eight times. However, like his position on this list, he never managed to grab the top spot. He also has an eyewatering 19 MVP medals in his buckle. Make no mistake, dev1ce is one of the greatest CS:GO players of all time.
Oleksandar 's1mple' Kostyliev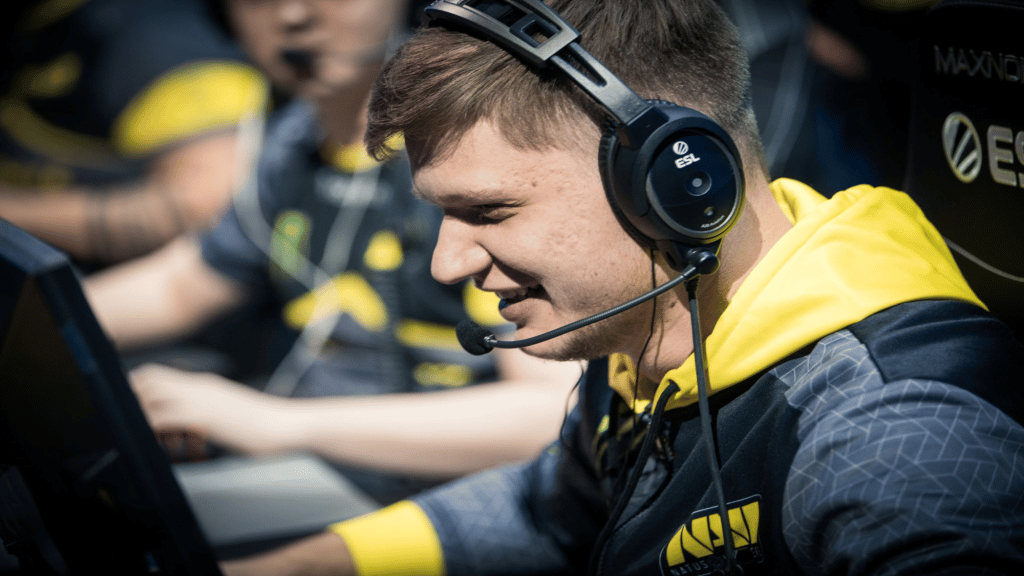 Total Winnings: $ 1,680,888
Finally, we've reached No. 1, and who else but the man himself, S1mple. There are few words to describe him. S1mple has quickly become the centre of the CS:GO universe. At Na'Vi, he continues to build on his legacy and solidify himself as the greatest of all time.
S1mple is one of, if not THE, most mechanically-gifted players in CS:GO history. His precision and prowess make his gameplay look effortless. What defines him most are those glimpses of perfection and his ability to produce iconic moments that are forever etched in memory.
He has racked up 21 MVP medals and countless trophies. But he still continues to rise. When everyone thinks he's hit his ceiling, he does the unthinkable, leaving everyone's jaw on the floor while at it.
Final Thoughts
This list has been crafted carefully, taking a number of factors into consideration, and many players missed out by the narrowest of margins. The list is in no way diminishing their achievements or the impact they had on the CS:GO community.
Do you agree with the list? If not, what changes would you make? Let us know in the comments down below.