Once a popular ArmA mod, DayZ has broken the mold and helped redefine the multiplayer survival genre as a standalone game. Fighting off ravenous zombies and shifty humans alike is better with friends, so take a look at the best DayZ server hosting options to consider today.
Why play on a custom server?
Running your own DayZ server lets you create a custom experience that can make the game harder or more fun. Making the days last longer is always a popular option, as is disabling damage to bases and containers. DayZ also has an active modding community, and having a custom server lets you install & run the exact combination of mods you & your friends prefer.
GTXGaming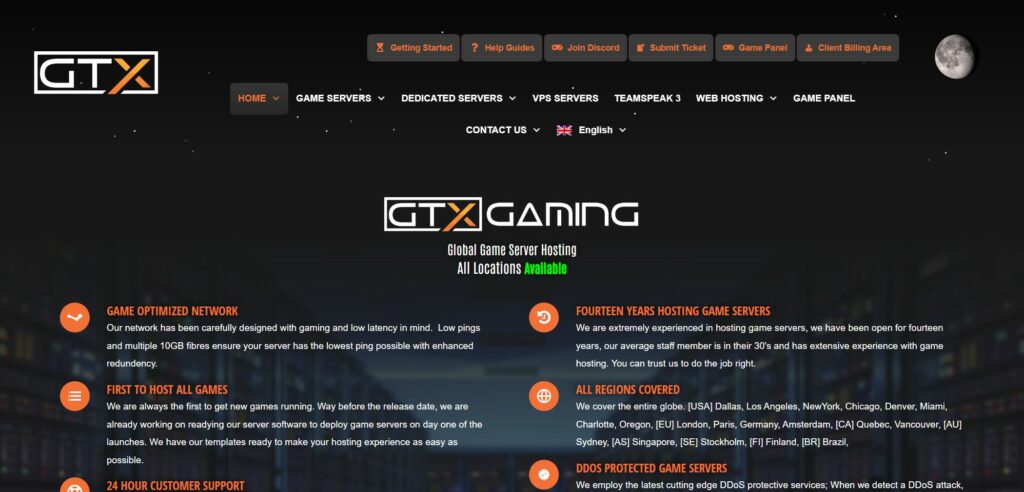 Player limit: 127 | Mod support: Yes | Moneyback guarantee: 24 hours | DDoS protection: Yes | 24/7 support & knowledge base: Yes | Control Panel: TCAdmin 2
GTXGaming
Pros:
In-depth server customization

Scalable pricing options

Outstanding customer support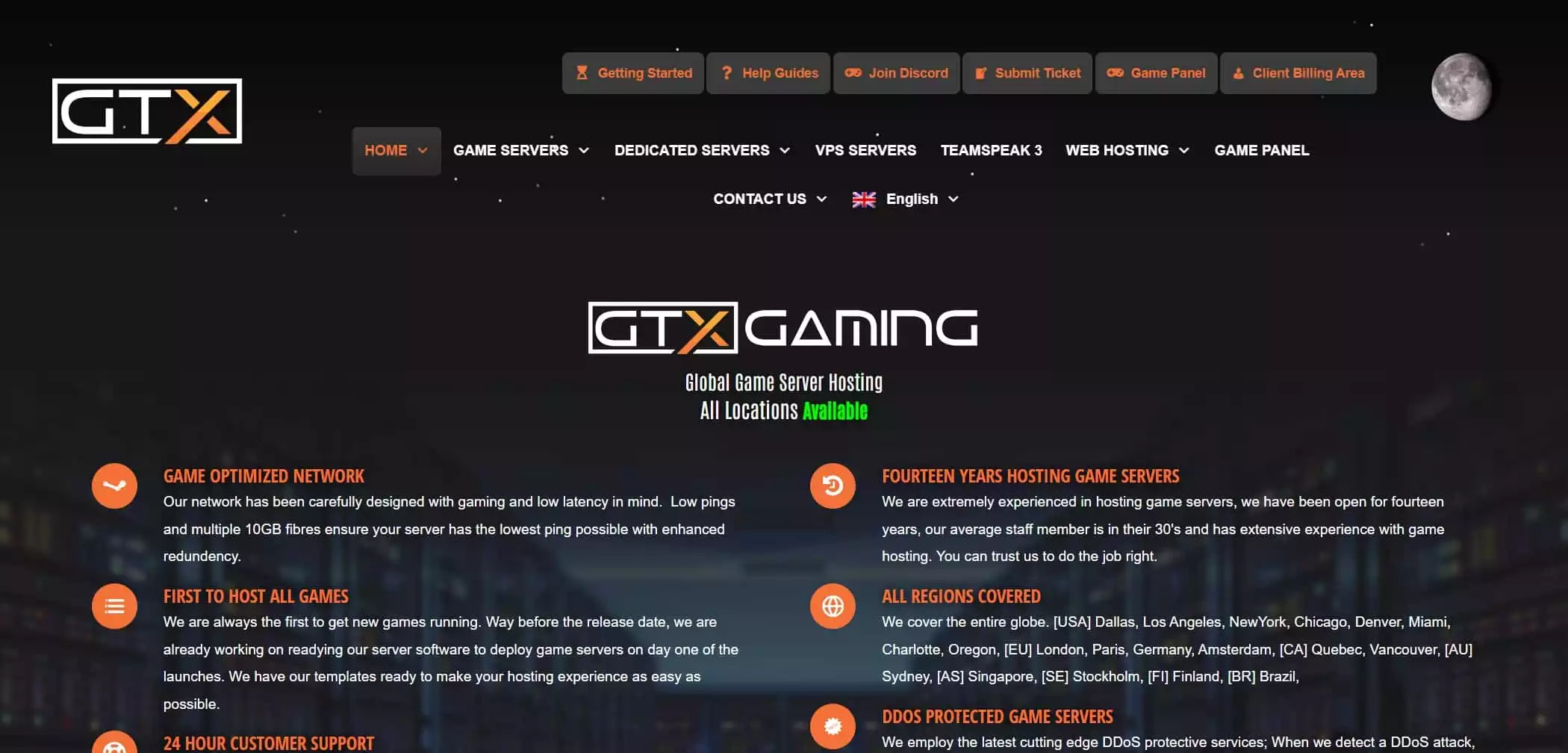 Some survivors like server setup to be as straightforward as possible; others prefer extensive configuration options before jumping in. You'll love GTX Gaming if you're in the second group! That's not to say there are no quickstart options – you can choose between three popular server sizes for 10, 40, or 60 players and start looking for shelter immediately.
Unlike some other DayZ providers, GTXGaming is transparent about the entire server configuration at your disposal. Want the fastest available CPUs or more RAM than the standard options provide? You can set these up and more during the signup process. It's possible to max out the player cap and have a beastly gaming PC run everything without a hitch.
The rates are reasonable to start and get better the longer you plan on playing. Prices start dropping by 5% for a 3-month sub, culminating in a 15% discount for a year of server time. GTXGaming also has an excellent worldwide server network, ensuring minimal ping wherever you are.
Thorough American and European coverage is a matter of course. However, GTX stands out due to a strong Asian presence, with servers in Thailand, Japan, and India. Surviving down under isn't a hassle either, thanks to servers in Australia.
The moneyback guarantee is short at 24 hours. Other providers give you longer to reconsider.
Host Havoc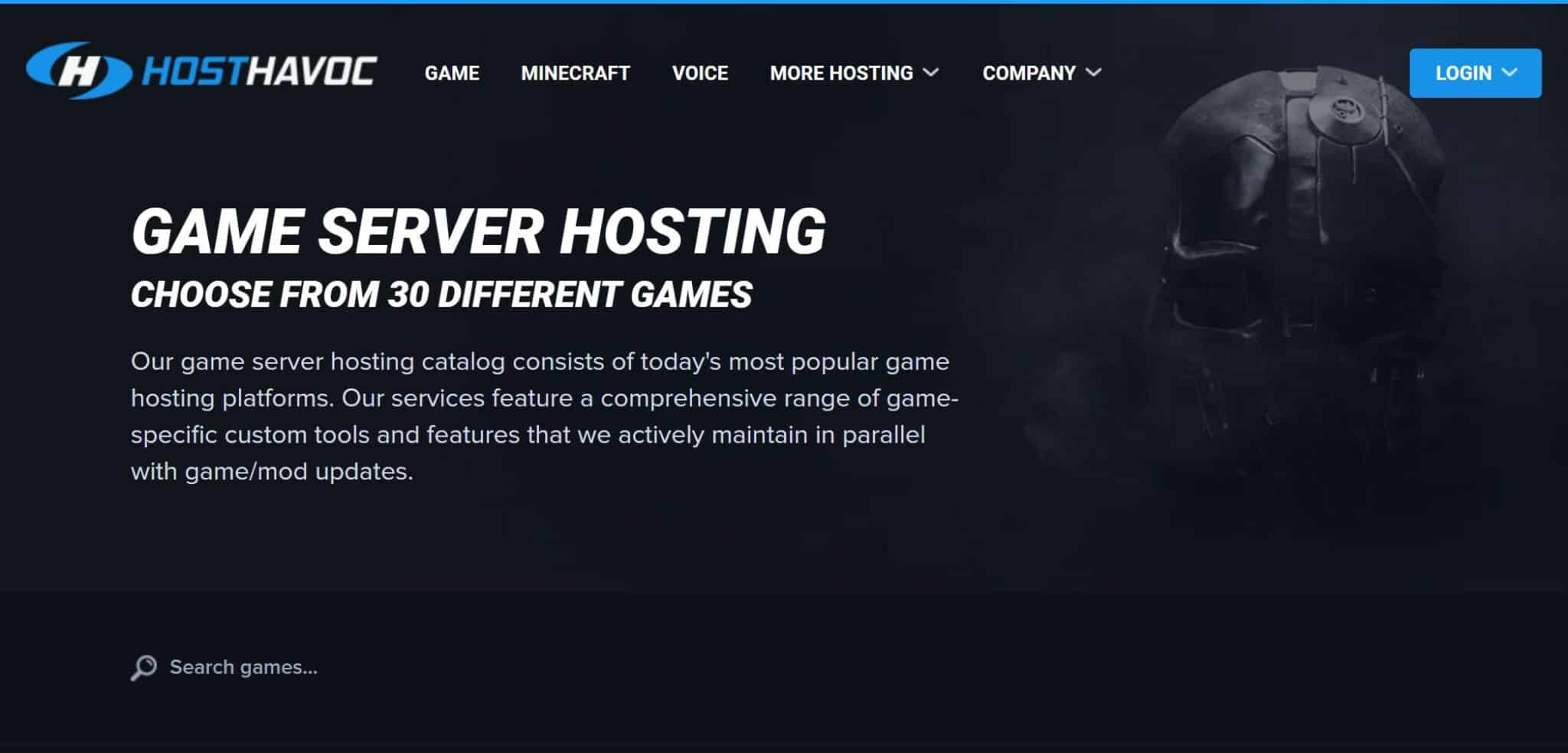 Player limit: 80 | Mod support: Yes | Moneyback guarantee: 72 hours | DDoS protection: Yes | 24/7 support & knowledge base: Yes | Control Panel: TCAdmin 2
Host Havoc
Pros:
Excellent scalability

Compelling prices

Constant uptimes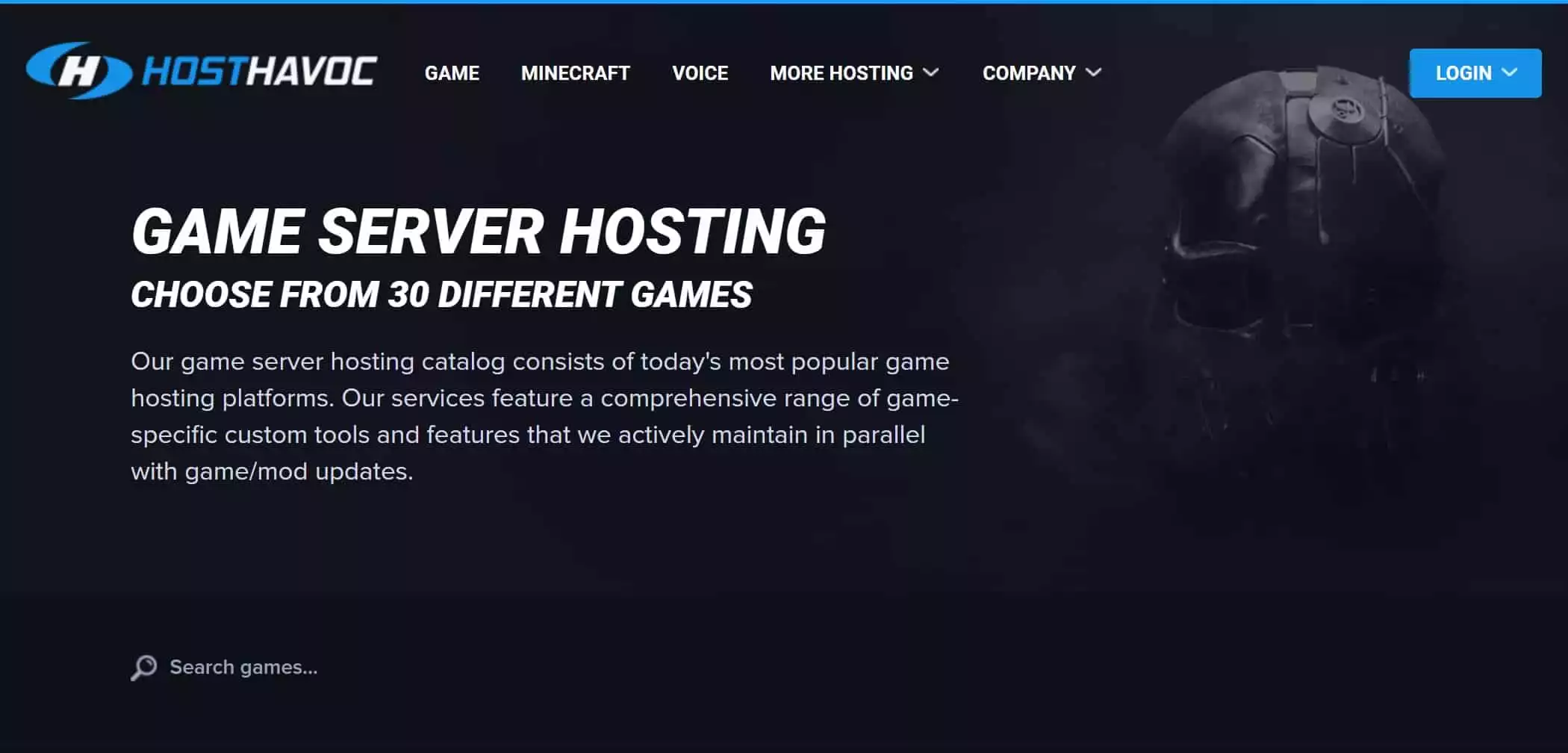 If you've searched for a hosting provider for any popular game, you likely know about Host Havoc. They're among the finest in the business and highly regarded for their stability, easy setup, and customer support. Want the best DayZ server hosting for getting everything set up in no time? Then Host Havoc is a clear choice.
Setup couldn't be simpler – you adjust the sliding scale to how many players you want and can instantly buy a server. Host Havoc's prices per slot are steeper than others on the list. Even so, you can bring them down by up to 12% if you're sure you'll be staving off the zombie apocalypse for at least a year.
While not as comprehensive as GTXGaming, Host Havoc's server setup portion lets you make crucial upgrades for a smoother experience. For example, you'll want to up the RAM to 12GB to support the 80-player upper limit. Investing in CPU priority is also a must and isn't expensive.
Server coverage is excellent if you're in NA, EU, or AUS. Sadly, Host Havoc doesn't have a presence in other regions.
Some of our alternate choices might be better for smaller groups of friends wanting to establish a dedicated server since Host Havoc starts at 20 slots. Other than that, there are no issues or complaints to speak of.
Nitrado
Player limit: 200 on PC, 100 on console | Mod support: Yes (limited on console) | Moneyback guarantee: 72 hours | DDoS protection: Yes | 24/7 support & knowledge base: Yes | Control Panel: Custom
Nitrado
Pros:
Hosts PS4 and Xbox One servers

Offers short-term hosting for a minimum of four people

Cheap if you go with the 10-player option
Cons:
Mod support for consoles is limited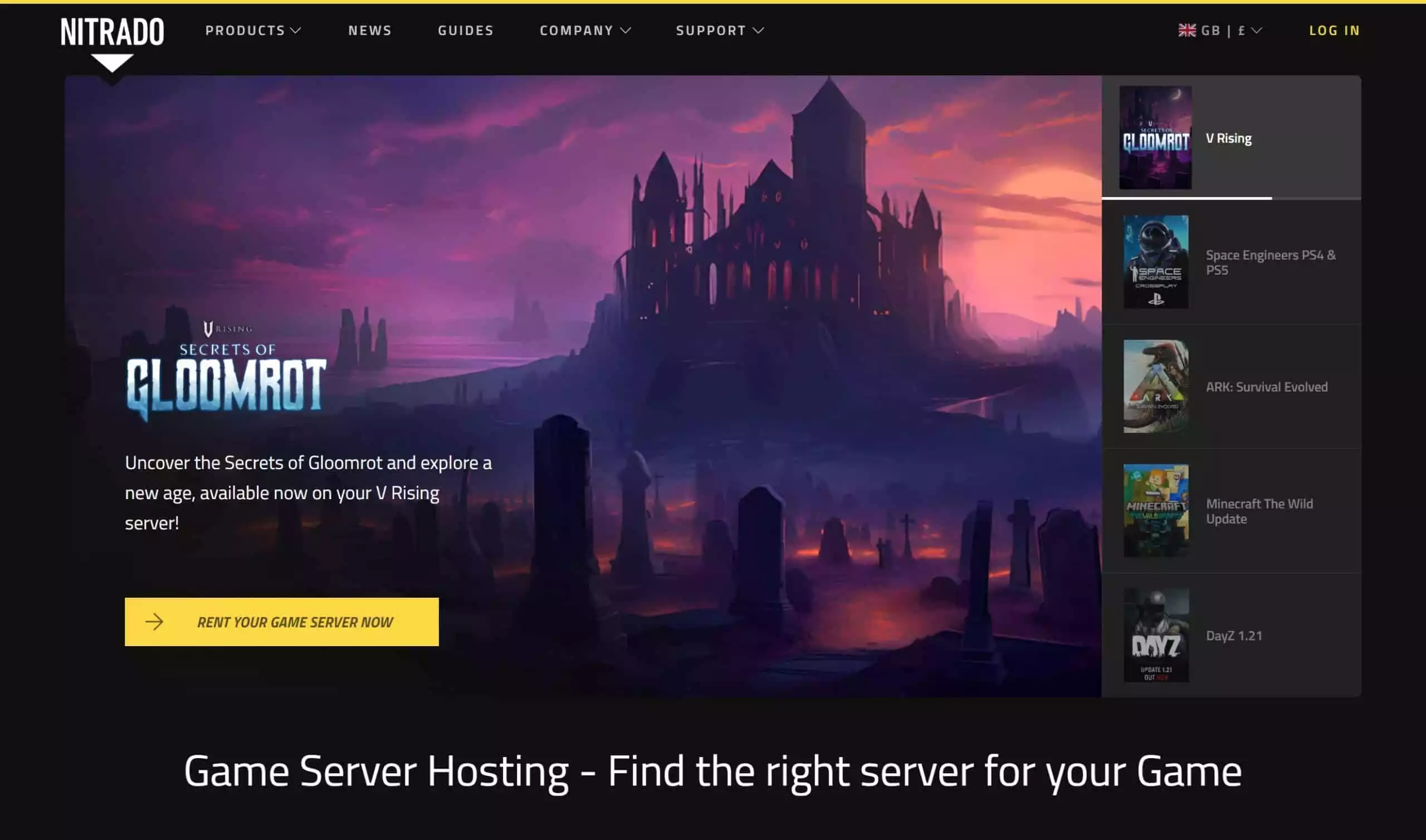 Nitrado is the best DayZ server hosting provider for console. An easy claim to make since it's also the only one. Nevertheless, Nitrado puts a lot of effort into catering to players running any of the game's three versions. You should seriously consider this service even if you're a PC gamer due to competitive pricing and flexible duration arrangements.
On PC, Nitrado is excellent for small survivor bands since it provides servers for as few as four people. This is the most expensive arrangement per person on our list, but at least you aren't wasting money on needless slots. Conversely, the 10-slot alternative ends up costing just $0.62/person. Best of all, you don't need to sign up for a month since Nitrado has a three-day option too.
Like others, Nitrado makes it worth your while to stick around. Their discounts are the most generous yet, with 20% off an annual sub. That will make a difference if you're aiming for a triple-digit player count.
A lack of in-depth configuration options during signup might put off more experienced hosts.. You can also only purchase Xbox servers through the app for some reason. Console players should also keep in mind that they won't be able to load up as many mods as PC users.
Survival Servers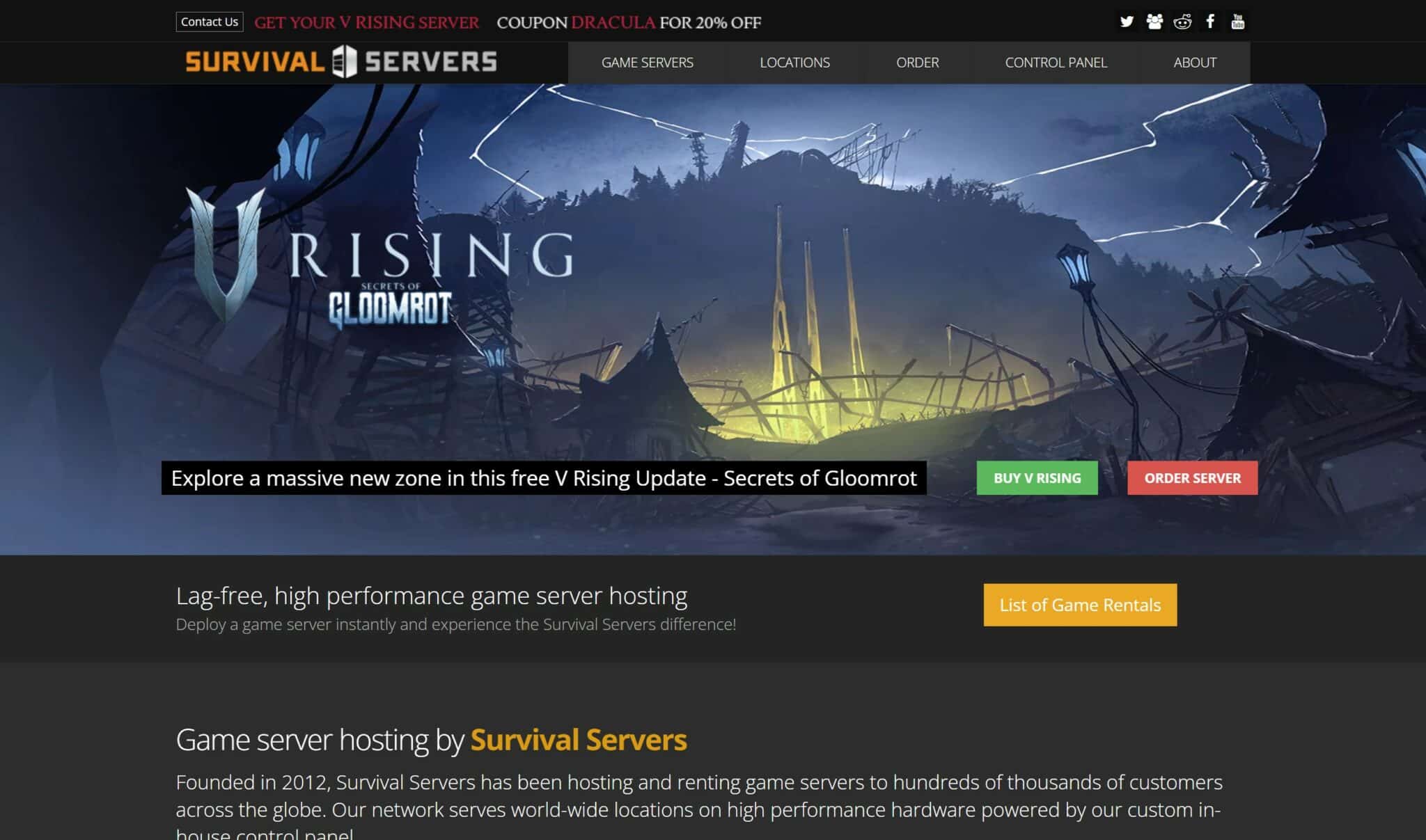 Player limit: 127 | Mod support: Yes | Moneyback guarantee: 72 hours | DDoS protection: Yes | 24/7 support & knowledge base: Yes | Control Panel: Custom
Survival Servers
Pros:
Easy server location swaps

Powerful custom panel

Outstanding long-term savings
Cons:
Global coverage could be better
Keeping an instance of Chernarus or Livonia alive doesn't cost much if your friends chip in, but what if you have to pay for everything yourself? The best DayZ server hosting provider is the cheapest one in that case, and the honor goes to Survival Servers. Don't mistake considerable savings for sub-par service, as you're dealing with one of the most accomplished providers out there.
Survival Servers accommodates games of all sizes, ranging from 10-friend private worlds to sprawling servers that regularly reach the player cap. You don't have any control over the server's hardware parameters, and there's no option to secure a higher CPU priority. What you can do is pay more upfront to save big in the long run.
There's no better alternative to Survival Servers for long-term commitment. A monthly subscription is already enticing since it costs less than $0.70 per person. A three-month commitment is already a good investment since you get 10% off. Survival Servers generously cut 35% of the price for yearly subscribers. An unbeatable deal if you're sure interest will last that long.
The web interface deserves a shout-out since it's clean, practical, and powerful. Hassle-free location switching is among its highlights. Not getting the best ping from your currently rented location? Using another is free. The only drawback is that Americans get the best coverage, while the rest of the world is barely represented.
PingPerfect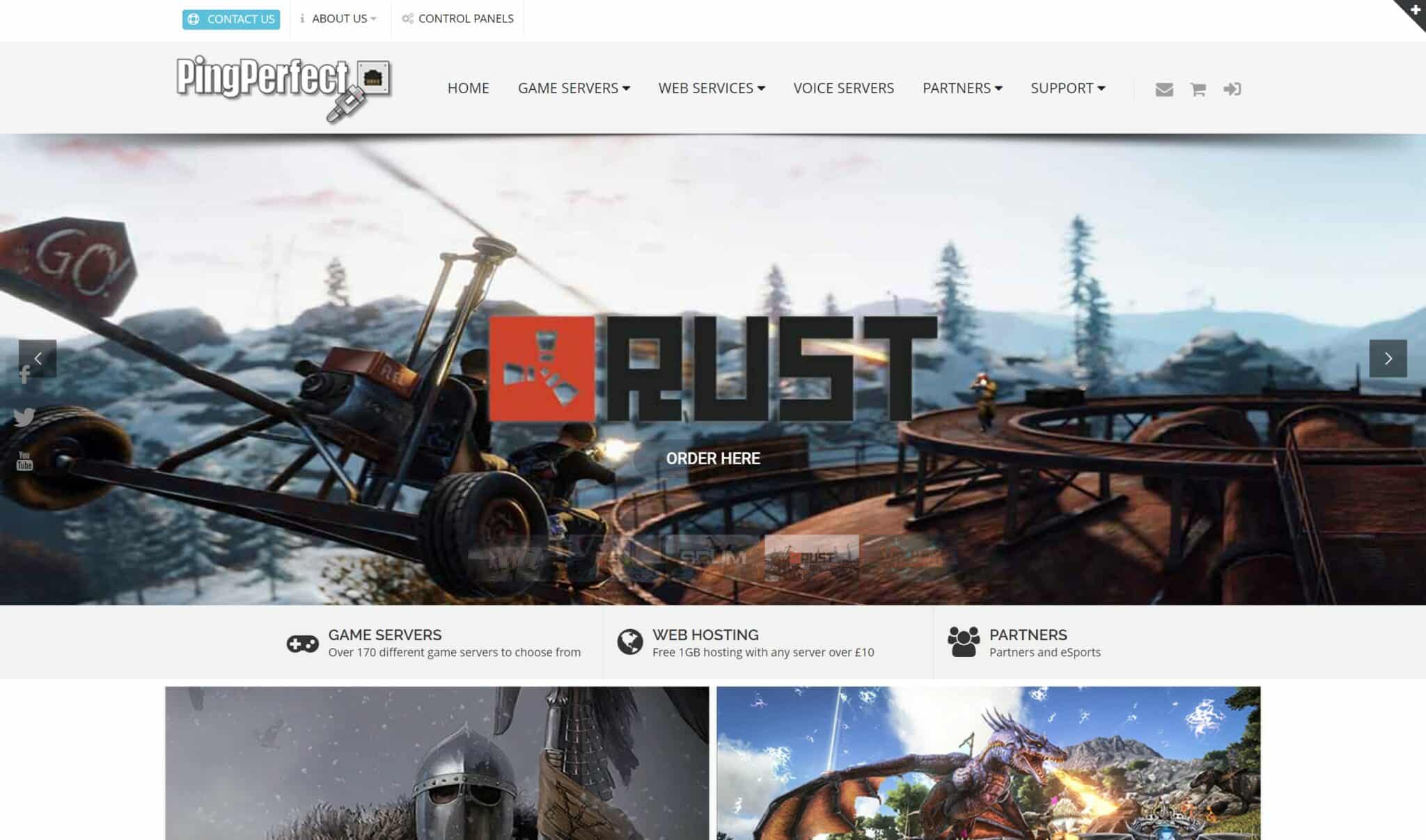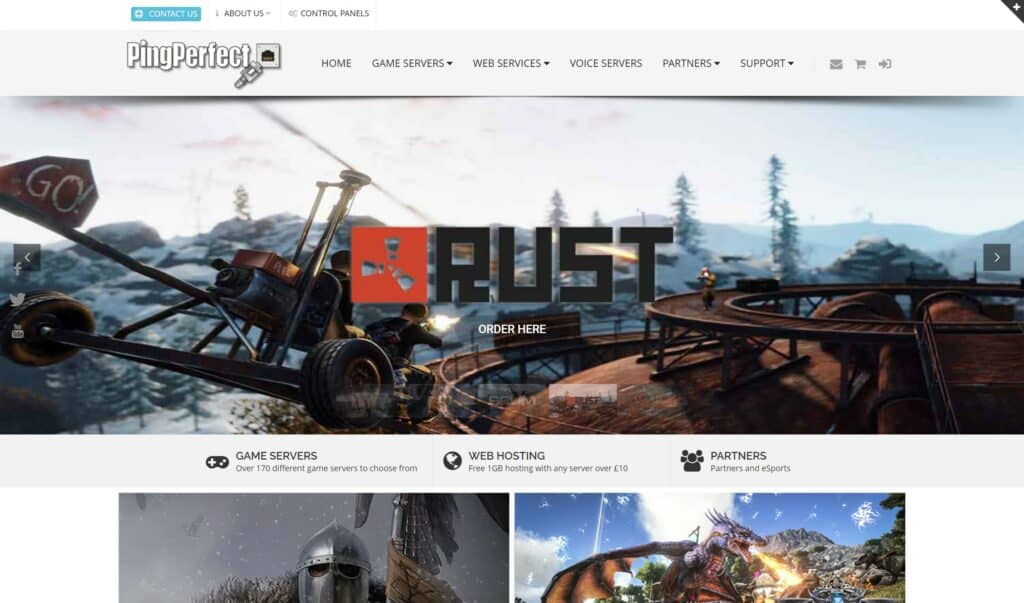 Player limit: 100 | Mod support: Yes | Moneyback guarantee: 48 hours | DDoS protection: Yes | 24/7 support & knowledge base: Yes | Control Panel: Custom TCAdmin variant
PingPerfect
Pros:
Solid variety of server parameters

48-hour free trial

Broad server coverage
Cons:
Expensive for large servers
Next is PingPerfect, a provider whose unassuming website you shouldn't mistake for lack of ability or variety. It's almost as feature-rich as GTXGaming when it comes to setting your server up. We'd also argue PingPerfect is the best DayZ server hosting service for newcomers since it offers a 2-day free trial for you to experience what running a zombie-infested post-Soviet wasteland is like.
PingPerfect's main DayZ page is barren compared to the others since there are no pre-packaged servers to select from. That means you'll want a general idea of your game's scope, including player limit and host time, before committing. You can dial these settings in on the next screen, which presents you with more concrete options.
This is another provider with a 20-slot minimum. The cost per player totals less than $0.80 if you don't want any of the bells & whistles on offer. Some aren't worth the upgrade, like running the game off an NVMe SSD as opposed to a regular one. On the other hand, you'll want to add more cores and bump your CPU priority up as your world grows.
Excellent global coverage is another reason to consider this provider. Other than the usuals, you'll find server locations in Brazil and South Africa.
PingPerfect is a good choice for mid-sized servers of up to 40 people. Going with more means you'll have to pay for more CPU cores, which is a more expensive upgrade than on other servers that offer the feature.
GPORTAL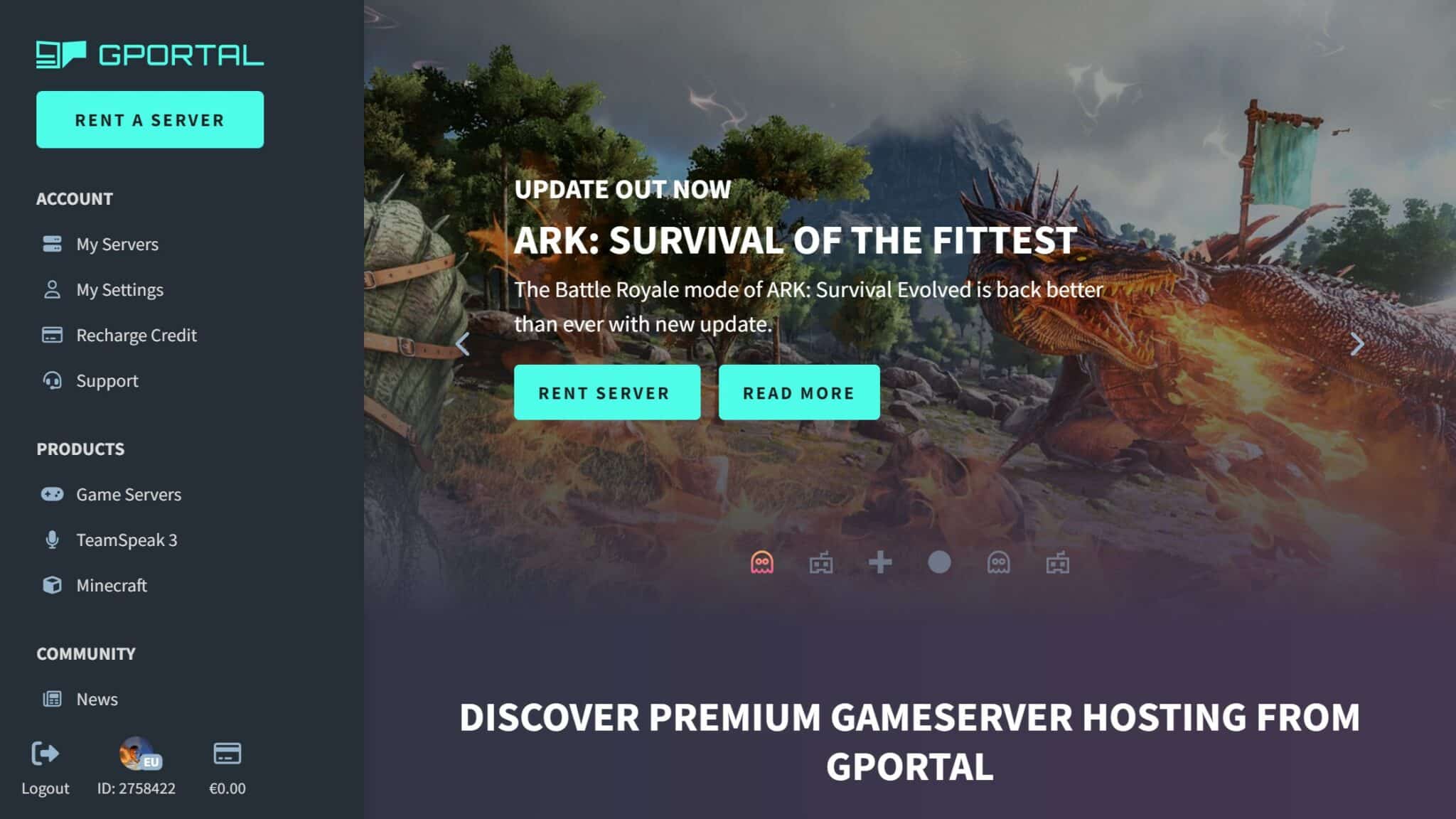 Player limit: 1,000 | Mod support: Yes | Moneyback guarantee: 72 hours | DDoS protection: Yes | 24/7 support & knowledge base: Yes | Control Panel: Custom
GPORTAL
Pros:
Pre-installed modpack options

Dynamic adjustment of the required RAM

Excellent web interface
Cons:
Vague answers from support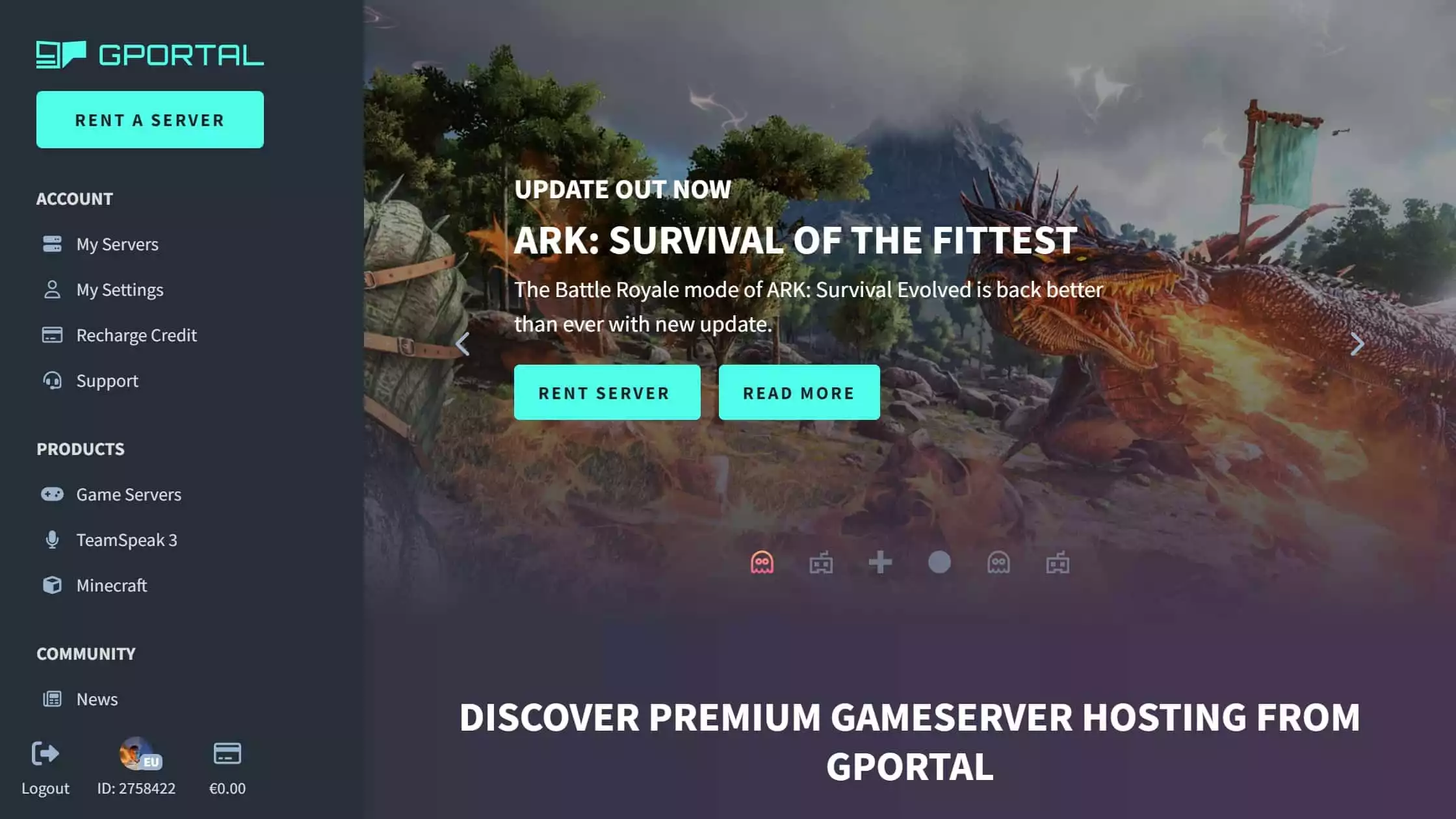 Another mainstay of the world of custom servers, GPORTAL is among the most straightforward and beloved services of its kind. Many of its features are pretty familiar if you've been looking for the best DayZ server hosting for a while. However, GPORTAL is worth looking into for the friendly community, stable servers, and ease of use alone.
GPORTAL doesn't beat around the bush when it comes to server selection. Twenty slots for thirty days of playtime is the featured option, or you can opt into a three-day trial if you're unsure. The slot count goes as high as 1,000, which is weird considering how even modded servers have a 120-player cap.
GPORTAL only needs you to specify a player count and will handle the server configuration & cost accordingly. Going with longer rent times and benefiting from up to 20% off on the annual plan is your only other initial choice.
What it lacks in signup options, GPORTAL makes up for with its hosting interface. Its intuitive UI lets you install mods or make changes to systems like the loot or day & night cycles painlessly.