So you've got the fastest cars in GTA Online, but you're just not hitting those turns like a pro. Considering how lucrative and satisfying GTA Online Races are, it pays off to know how to drift those tight corners like a professional. In this article, we'll be discussing how to drift, the 10 best drift spots in GTA 5, and practicing your drift skills.
Without further ado, let's drift our way through this list!
The Pier
The Pier is a daunting drift spot for those new to drifting, but it is without a doubt one of the most interesting and best GTA 5 drift locations. As you can see above, the pier features a huge straight leading towards the main part of the pier, which you can use to gain incredible speeds.
However, what really makes this location such an iconic spot, is the fact that you have to dodge numerous civilians (or hit them) and avoid drifting straight into the cold waters of Los Santos beach. You'll also get to enjoy the lovely luminescent nightlights during the darker periods, which means you can drift night or day with no trouble!
The Docks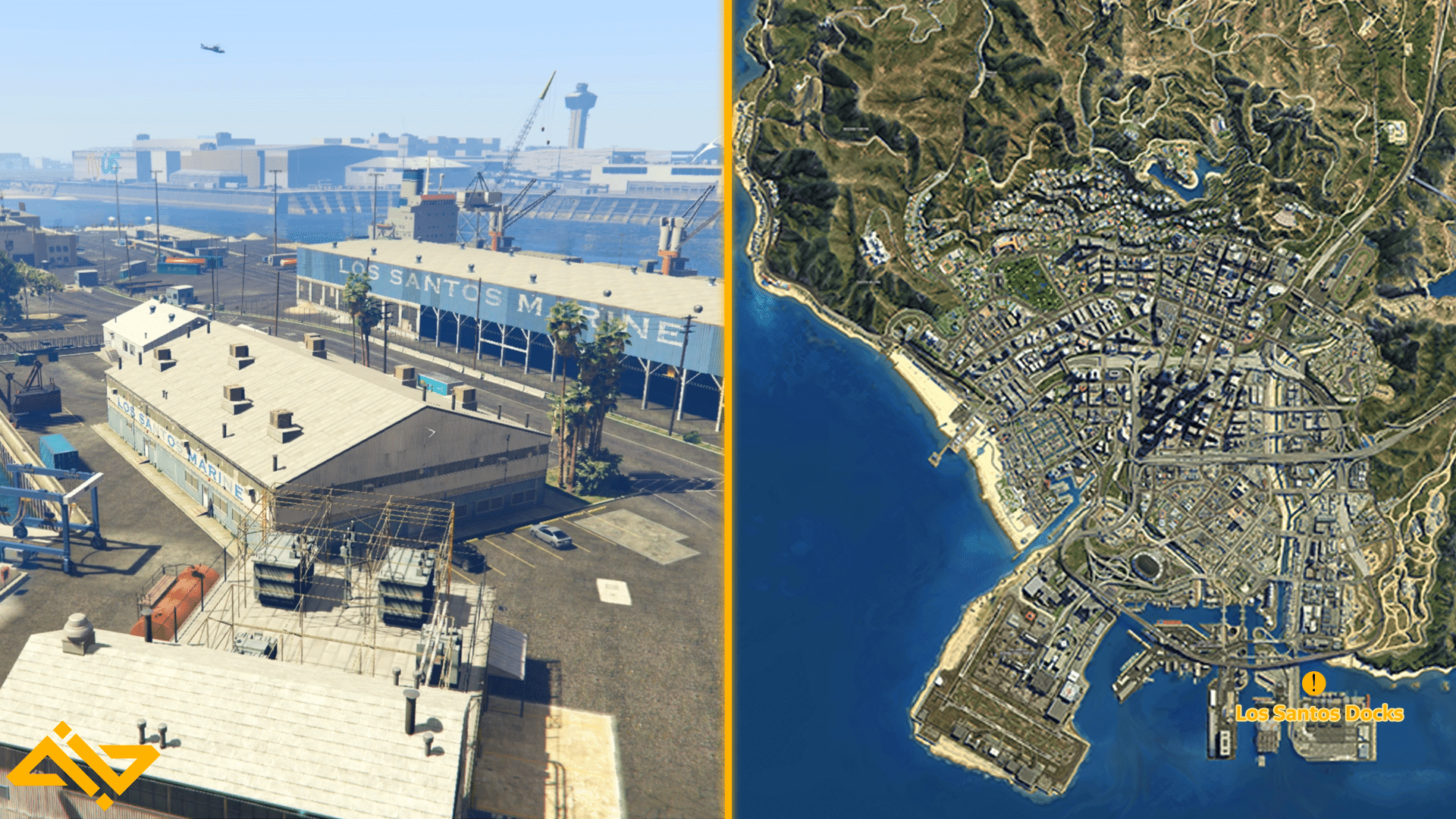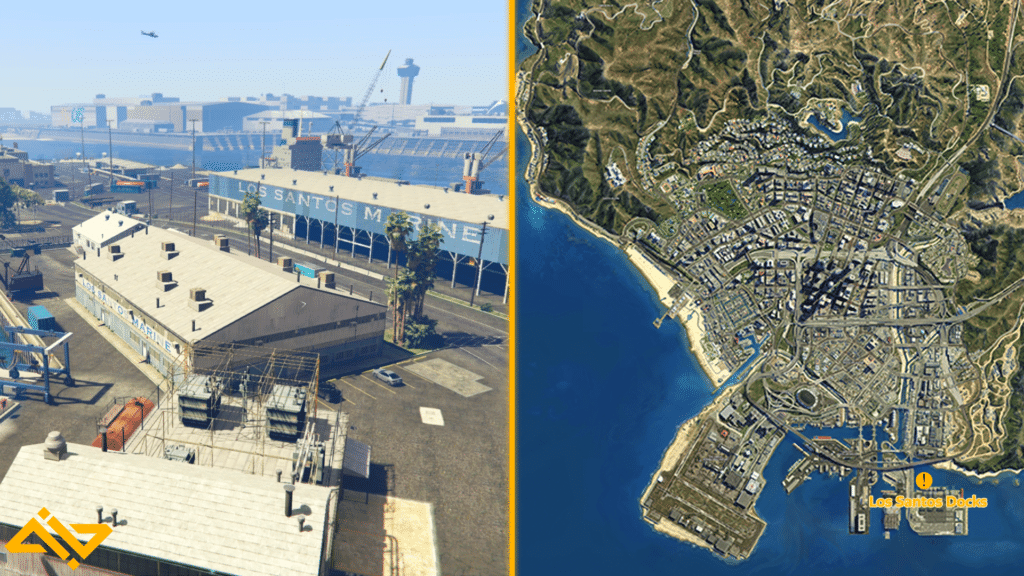 The Docks is one of GTA Online's most classic drift locations, with containers, cranes, and smooth flat roads to drift around. If you have not already drifted around this amazing spot, you have definitely been there for a mission or just to mess about.
But for those not in the know, The Docks are located at the bottom of Los Santos, exactly where the map above shows. This location also includes Elysian Island and a huge road straight over to Los Santos International Airport.
That brings us to our next entry!
Los Santos International Airport (LSIA)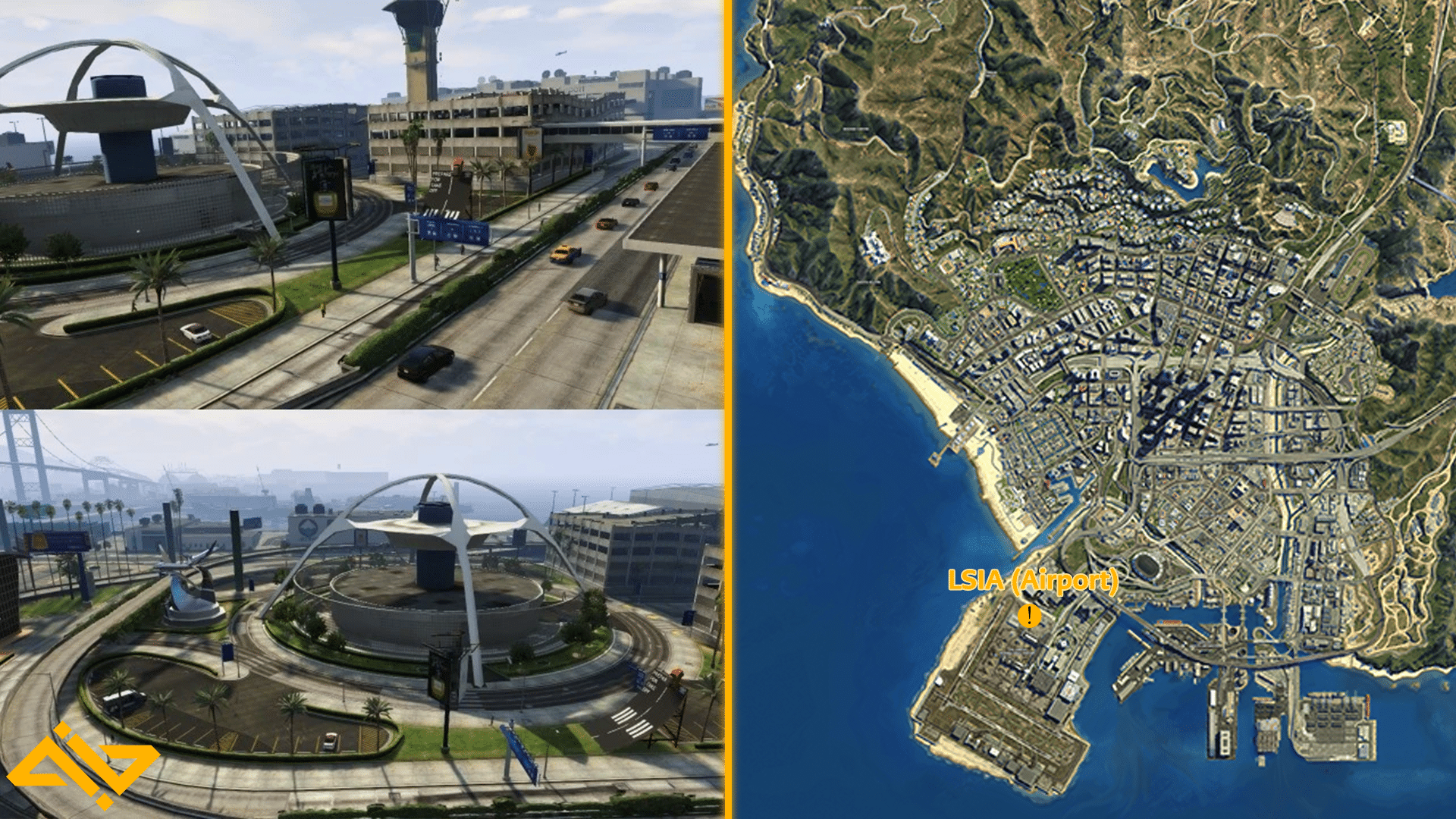 The Los Santos International Airport features two exceptional drift locations, making it one of the best GTA 5 drift pots. Firstly, you can drift around the terminal entry, which has a huge circular road wrapping around it. Or you can break into the airport and use the massive runway to endlessly drift.
This is an especially good location for those wanting to practice drifting, as you don't have to worry about traffic, and can make use of a wide flat open space. The few planes that are on the runway can even be used as obstacles once you feel confident enough.
Asphalt Parking Lot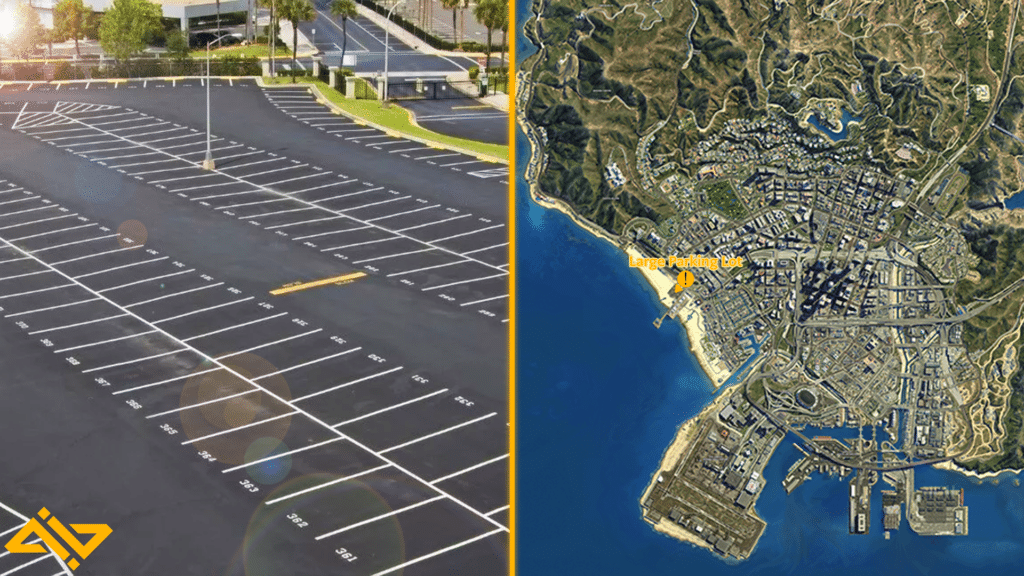 If you get bored of drifting around The Pier or find that it is too difficult, this closeby spot is an amazing alternative!
As you approach The Pier, you'll notice a large and often empty parking lot directly to your right. It's a simple location, but incredibly useful. As the NPCs rarely populate this parking lot, you don't have to worry about traffic or other cars. But it still features several lamposts that can act as obstacles to drift around.
For this reason, it is a truly versatile location for beginners and confident drifters!
Casino Parking Lot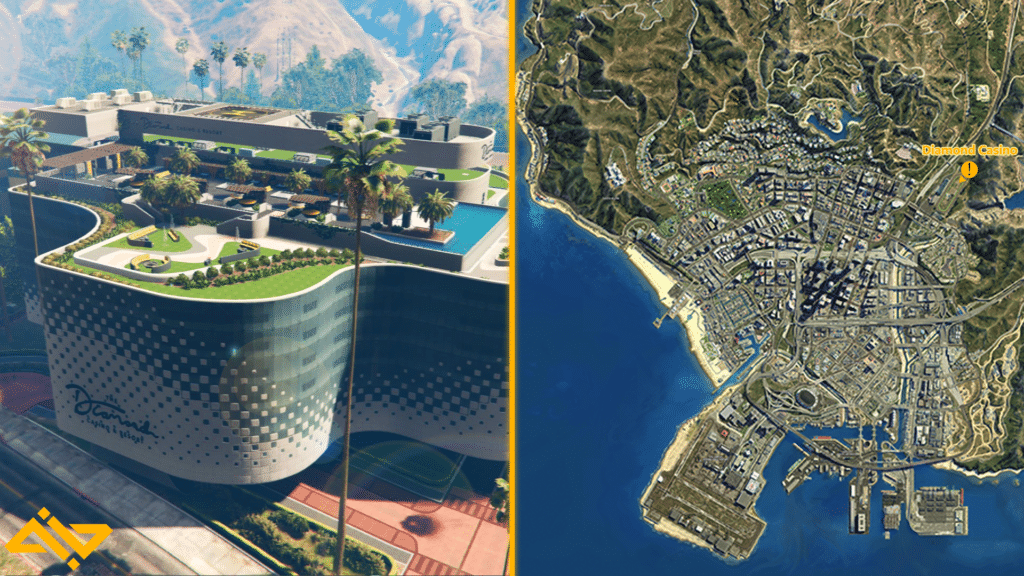 The Diamond Casino is a relatively new addition to GTA Online, and a very welcomed one. This location also acts as two separate drift locations, giving players a great level of choice and diversity when using the area. You'll be able to find the Casino at the edge of Los Santos just before you enter Blaine County, as shown on the map above.
Most obviously, you can choose to drive up the main carriageway straight into the drive-through of the casino, using its curved runway to pull off an impressive drift. Or you can head into the Casino's car park, and drift around the designated spots that are separated by foliage,
Crastenberg Hotel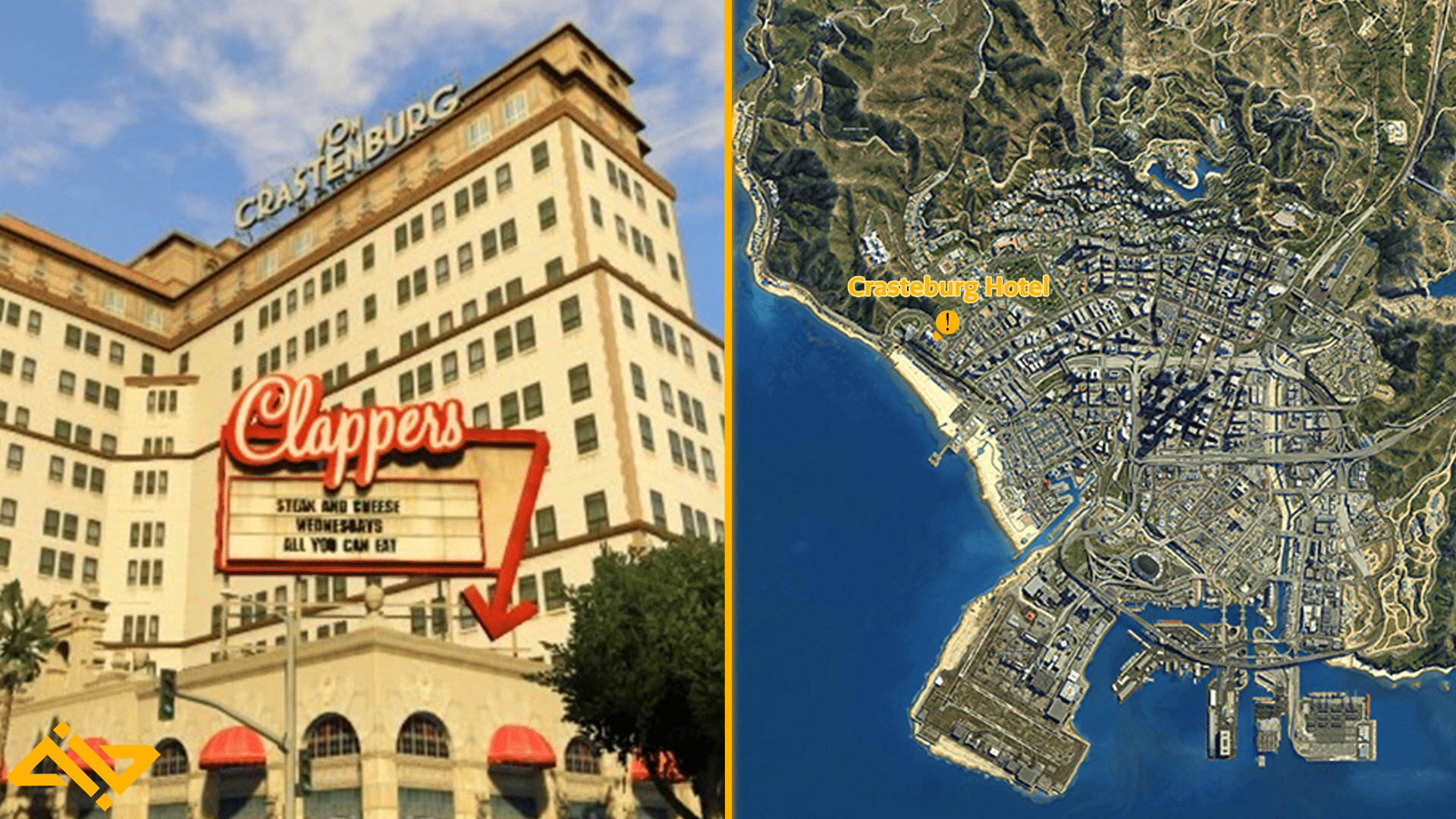 The Crastenberg Hotel has developed a reputation for being a hotspot for car meets and competitions. This is for a very good reason: the tight turns around the hotel. You'll find this hotel located at the top left of Los Santos, near Los Santos Beach.
As previously stated, this location features tight turns and corners, making it a very hard location for beginners. This location is for those that want to put their skills to the test and see just how well they can drift around difficult corners in preparation for those high-intensity Online races.
Great Chapparal Hills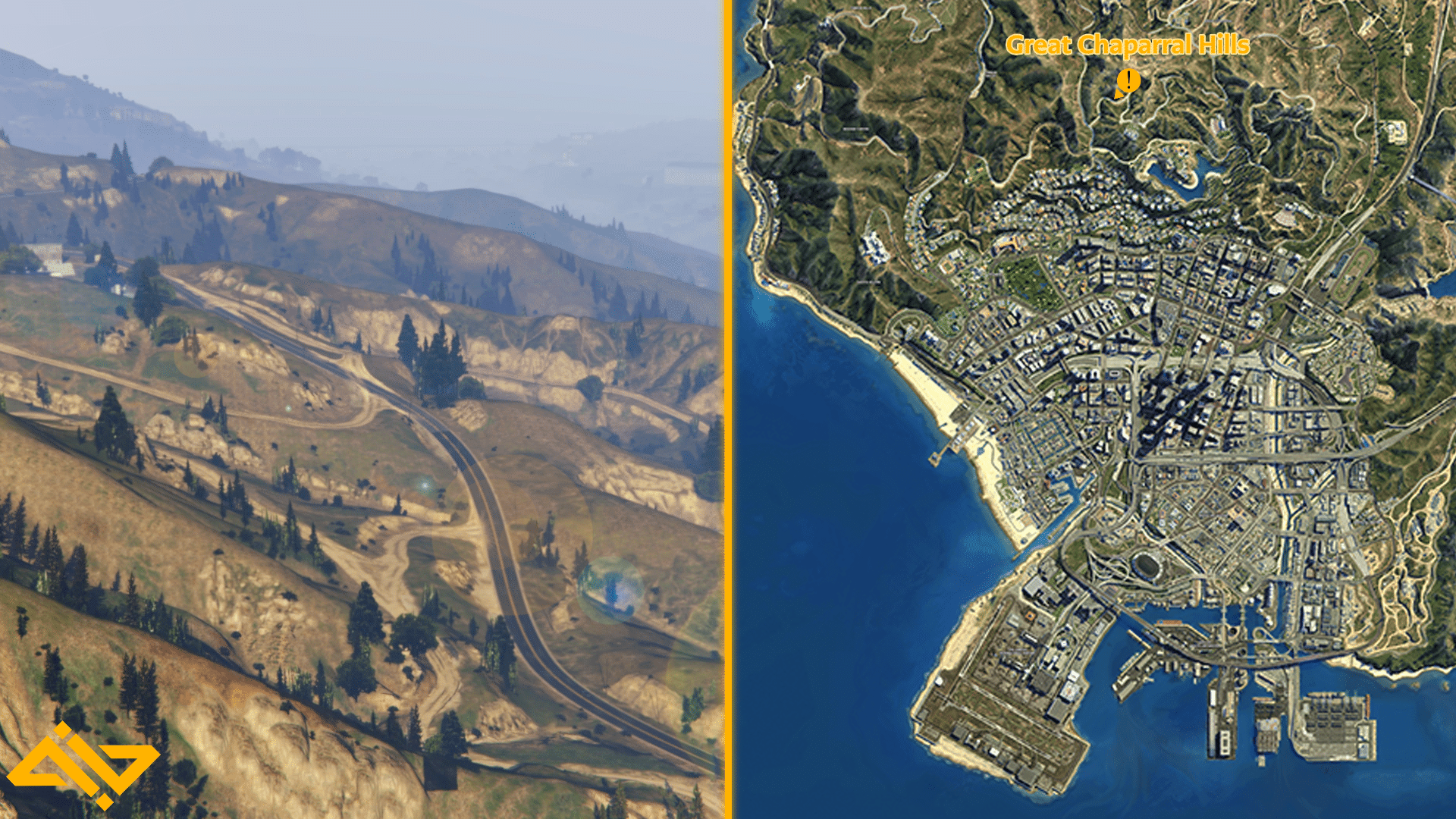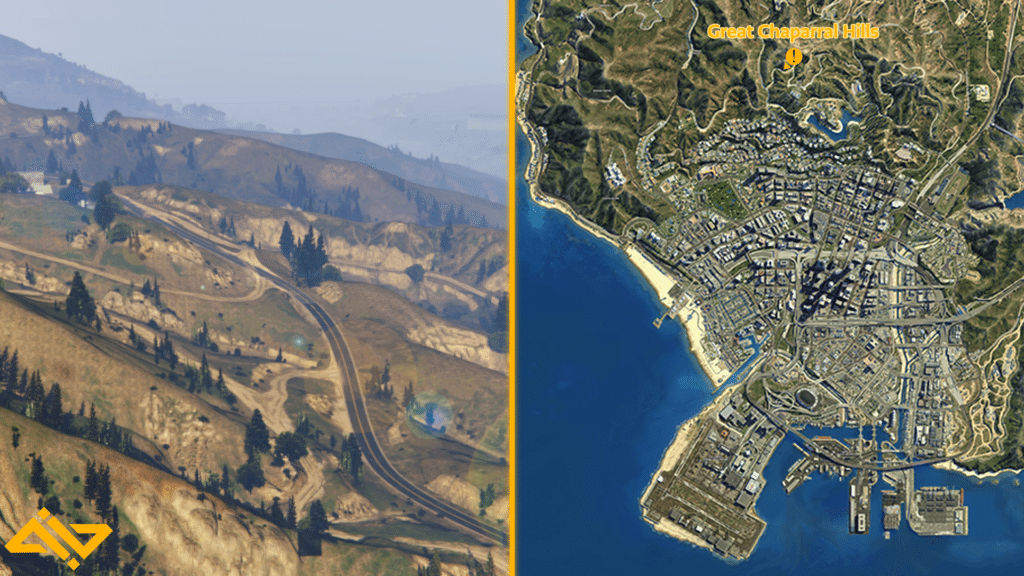 The Great Chapparal Hills encompasses a huge portion of Los Santo's mountainous region, snaking all over the hills and mountains for miles. This makes the Chapparal Hills an amazing location for almost endless drifting. It is located just above Los Santo in the hills just before the Blaine County region. As you can see from the map above it stretches almost completely over the entire region.
Due to the sheer size and variety of this location, it's ideal for beginners and professional drifters alike. You can either drift on the relatively smooth and easy bends or attempt to drift your way around the tighter portions of the great snake road. Either way, you're bound to have countless hours of fun on this endless road.
Lake Vinewood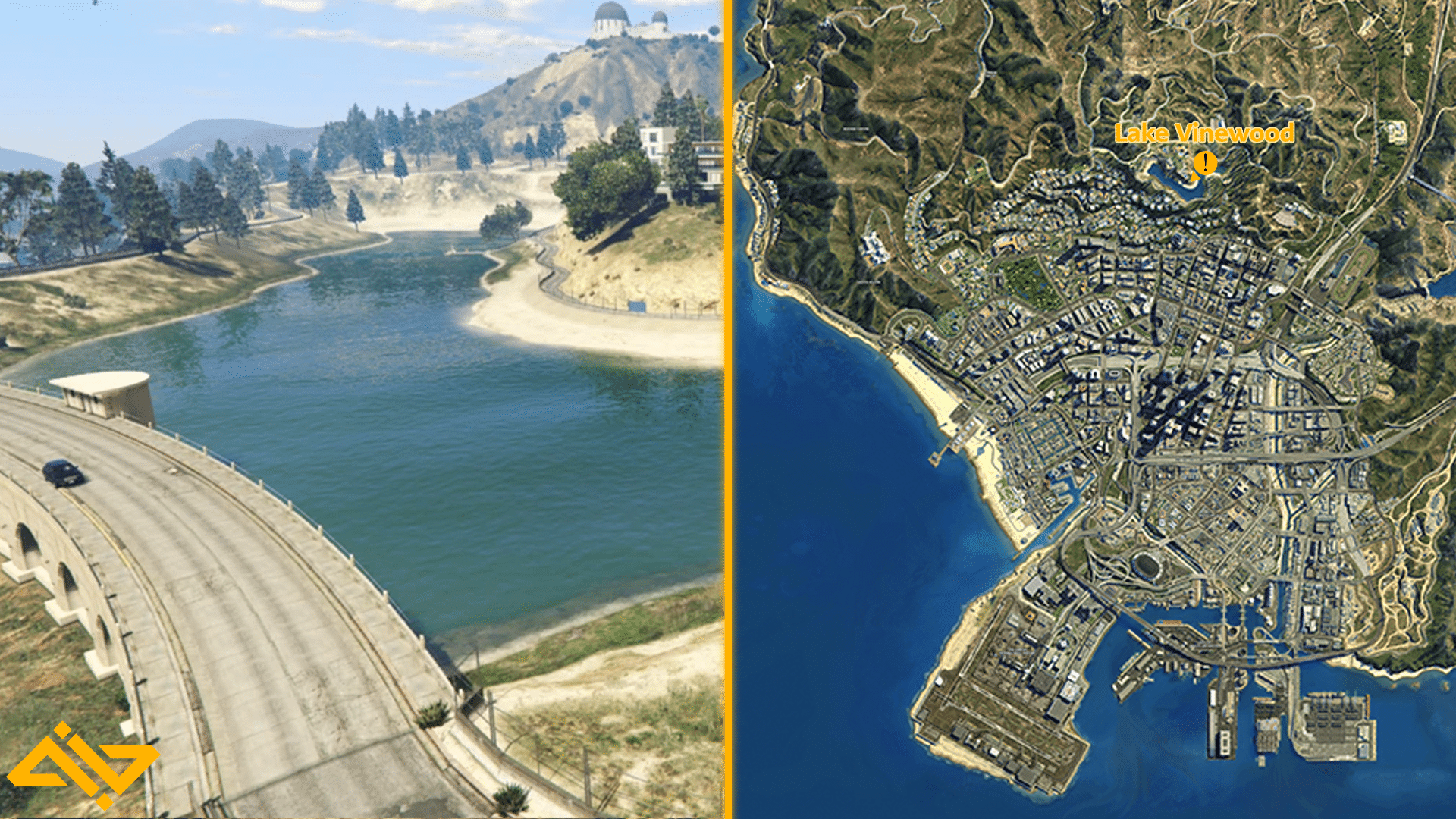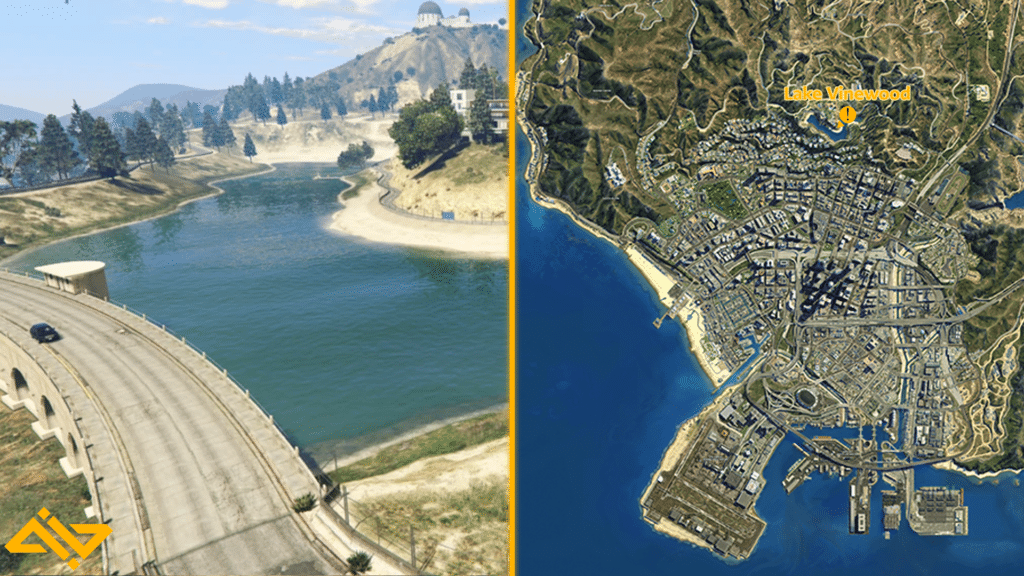 If it is not already apparent, natural locations are some of the best for drifting in GTA Online. Lake Vinewood boasts a giant duel carriageway that bends and curls around the entirety of the lake. This beautiful location can be found on your way to the Great Chapparal Hills, as shown on the map above.
Whilst the intricate turns can prove to challenge to beginners, it is still a great location. This is because it lacks major traffic, with only the occasional car passing through. Lake Vinewood is best for intermediate drifters who wish to up the stakes.
Weazel Plaza Roundabouts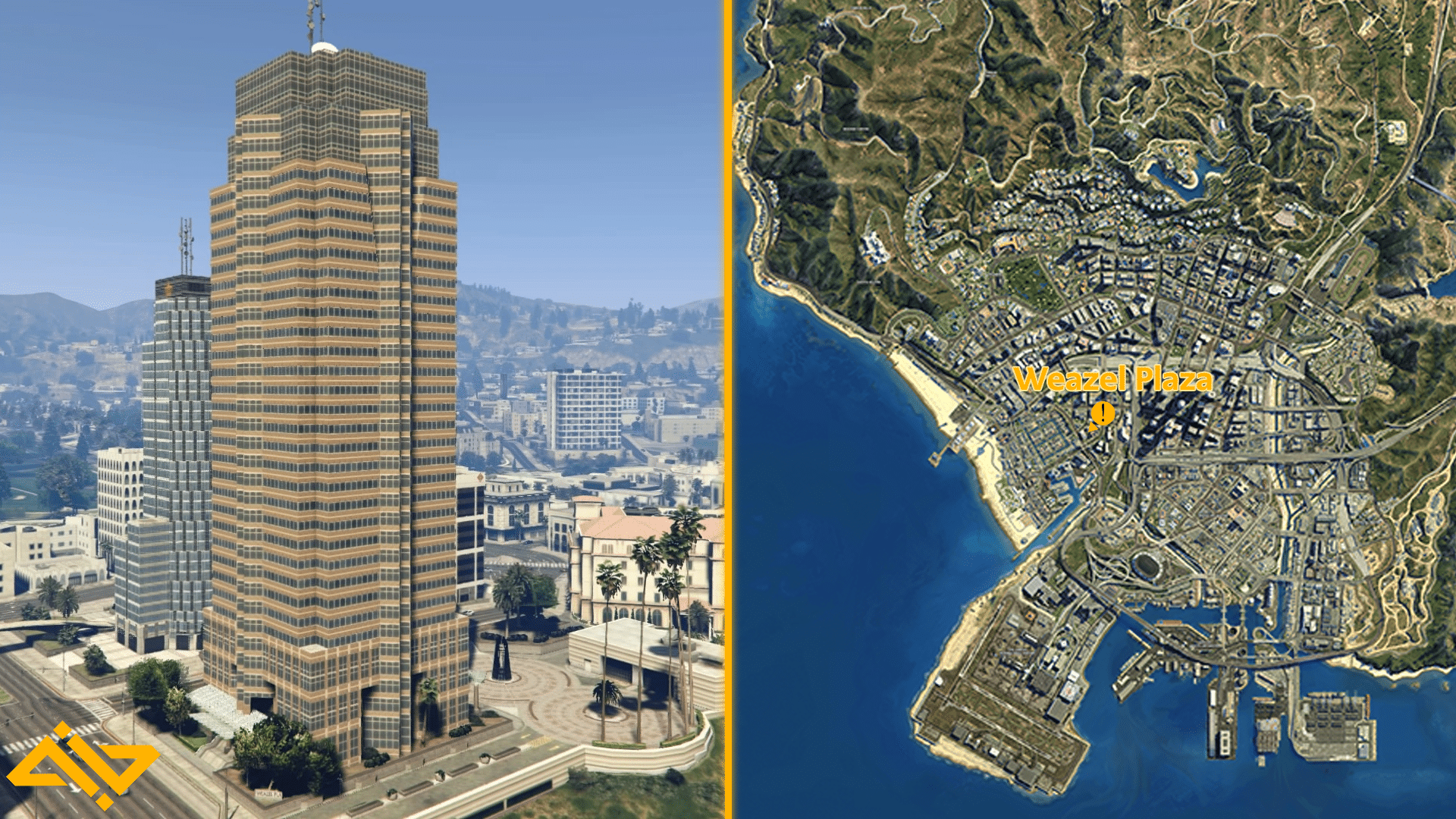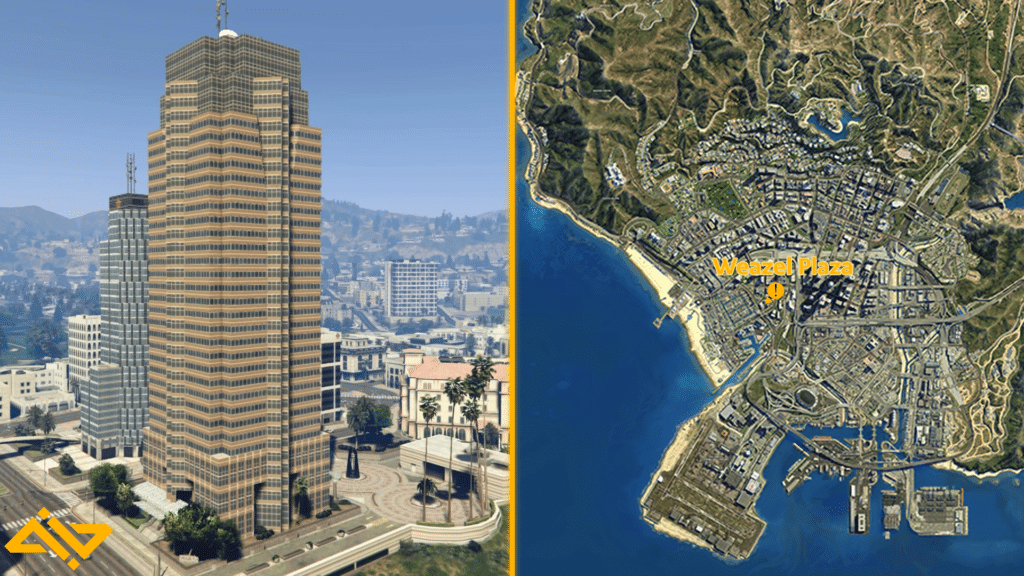 The roundabouts found at Weazel Plaza are not your usual roundabouts, they're actually not really for cars. Instead, these miniature decorative roundabouts are for Weazel Plaza customers. However, that has not stopped GTA's drifters from using it as an iconic drift location.
As the Weazel Plaza roundabouts are extremely close and small, they are perfect for practicing drift donuts, with slick transitions from one roundabout to another. This is definitely a location for those wanting to pick up some awesome skills.
Noodle House Restaurant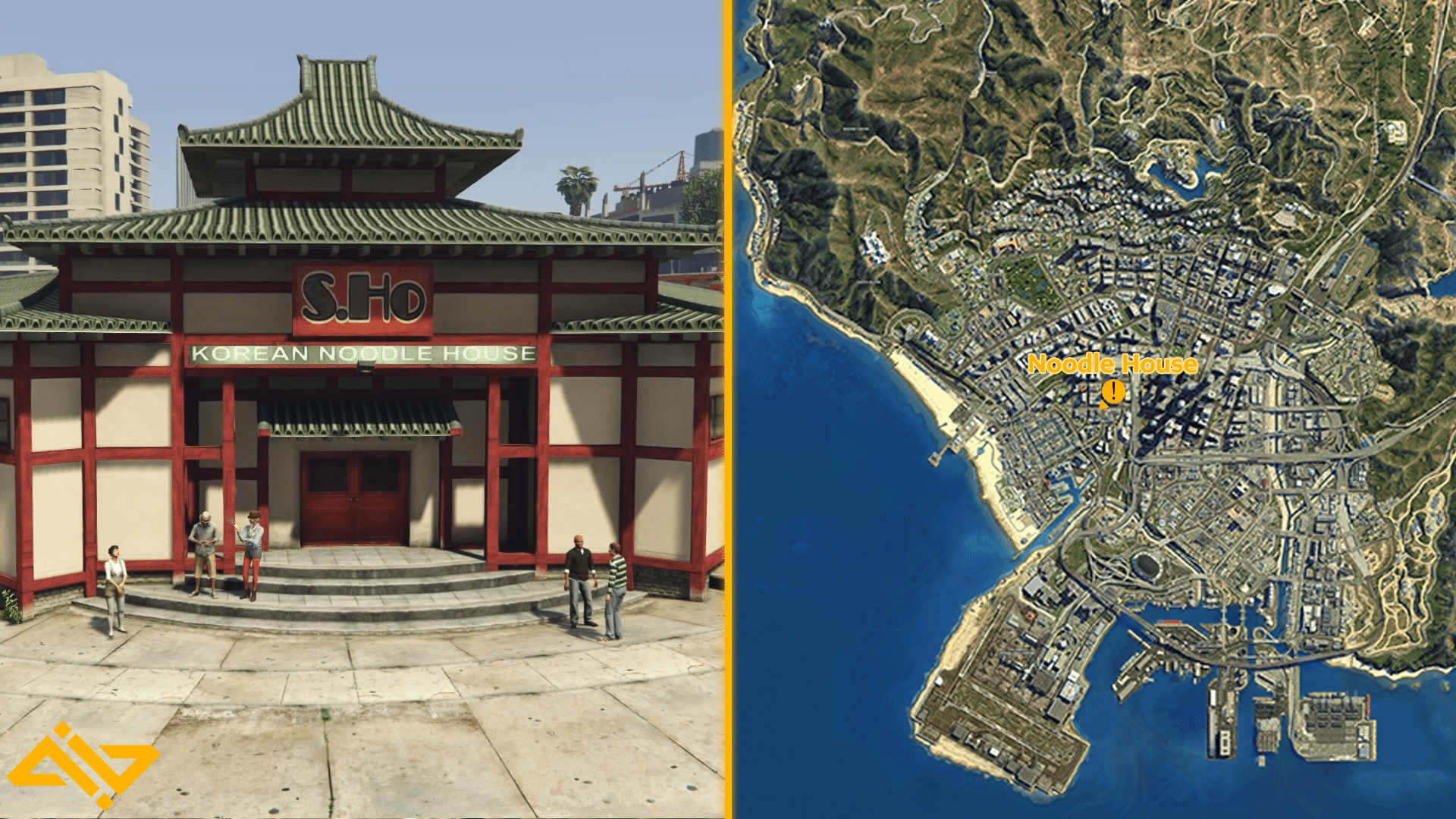 The Noodle House Restaurant is a rather niche and underrepresented drift location in GTA Online. Only the experienced drifters are liable to have heard of and used, the interesting and challenging terrain surrounding this restaurant. You'll find the Noodle House Restaurant in the center of downtown Los Santos, as shown on the map above.
The Noodle Restaurant has highs and low points, adding a level of elevation change for the more experienced player. It is also a busy location, being in the center of the city, meaning that you'll often be dodging civilians and potential vehicles. Therefore, it is a prime location for experts wanting to show off their skills.
How To Drift
Here is a brief breakdown of drifting for those just getting started:
Which Car?
Whilst It is understandable that many players are drawn to the fastest cars, without really considering any other vehicle statistic, rear-wheel drive, and general handling are paramount to successful drifts in GTA Online. Often, slower vehicles, like GTA's JDM and Lowrider cars, are far better cars to learn drifting in as they go slow, and have relatively good handling. Whilst, supercars tend to trade speed for handling, or become much harder to control at higher speeds if unfamiliar. As the vast majority of GTA Online's cars have rear-wheel drive, you'll want to focus on finding a car with great handling.
One of the vehicles we recommend would be the Benefactor LM87, which is based on the Sauber Mercedes C9. The Benefactor is an endurance race car, and as such, it has excellent handling at top speeds. However, if you're wanting a car designed purely to drift, something like the Dinka RT 3000 is a must-have. The Dinka RT 3000 can be tuned, and as such delivers great mid-drive speed allowing for long drifts.
Acceleration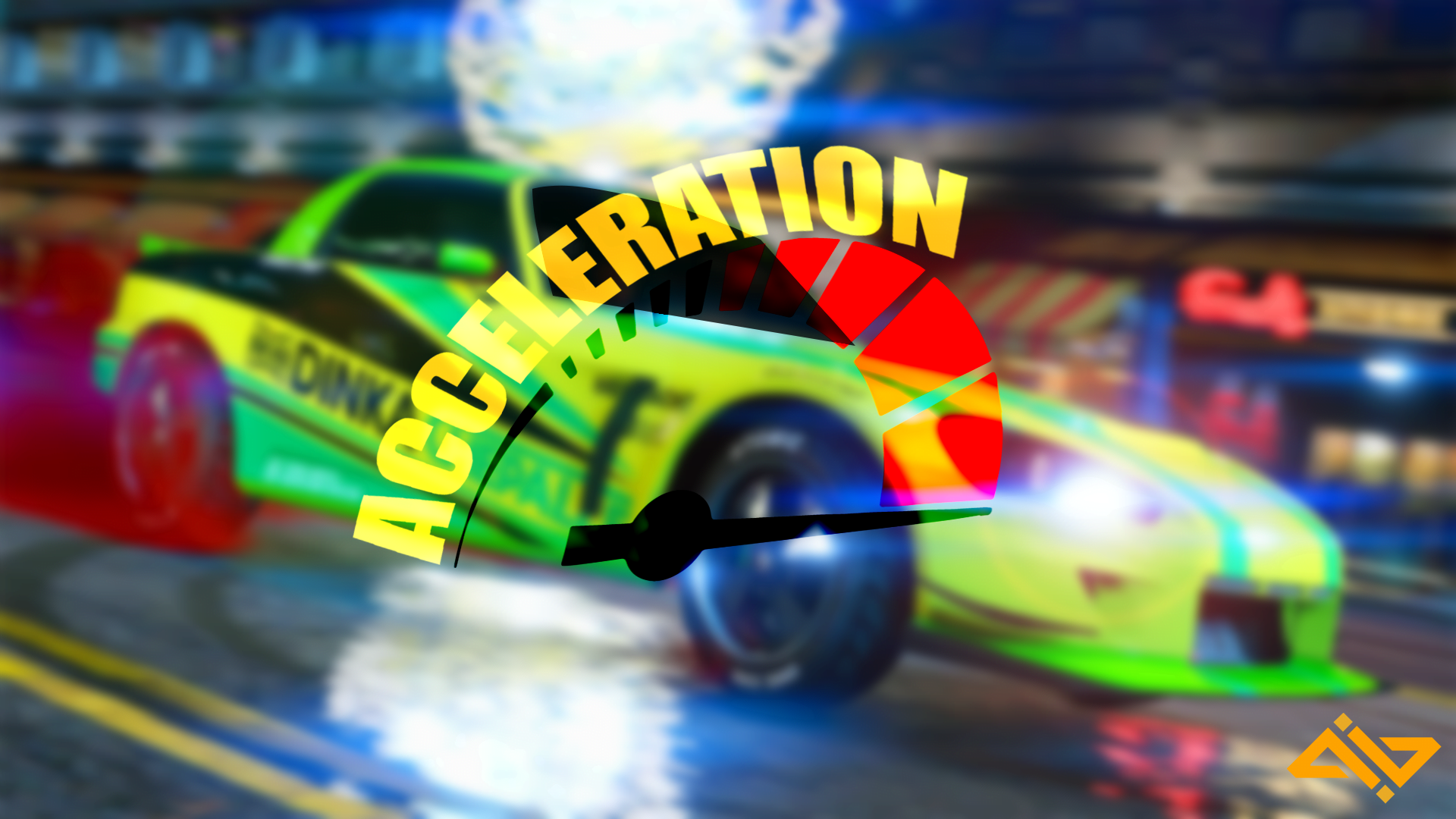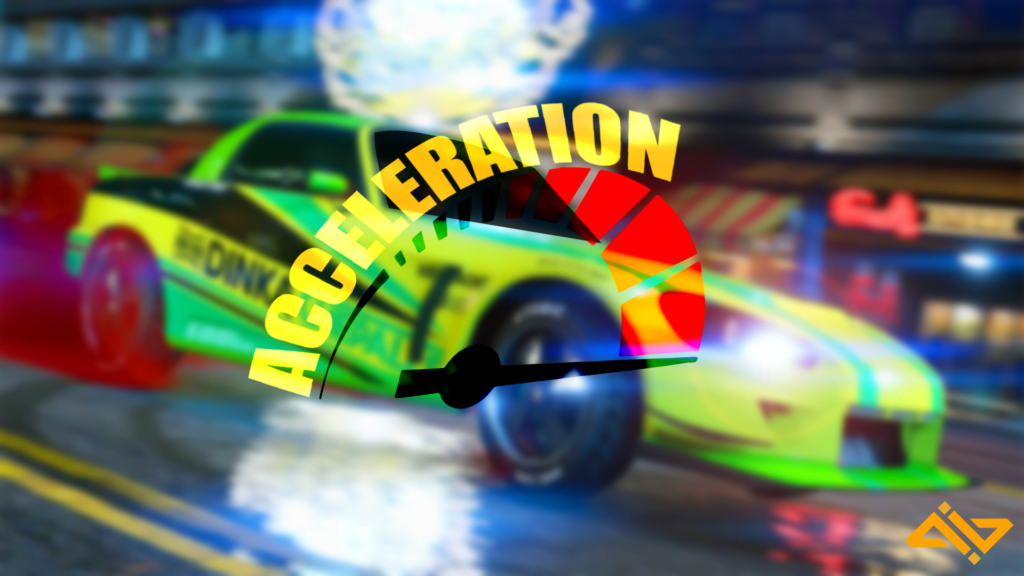 Kind of like Mario Kart, to successfully perform a drift, you will need to throttle whilst accelerating towards the curve which you wish to drift around. The speed at which you hit the corner, and the angle, will determine the length and cleanness of your drift; greater speed might mean a longer drift, but you are liable to over drift and miss the corner.
Braking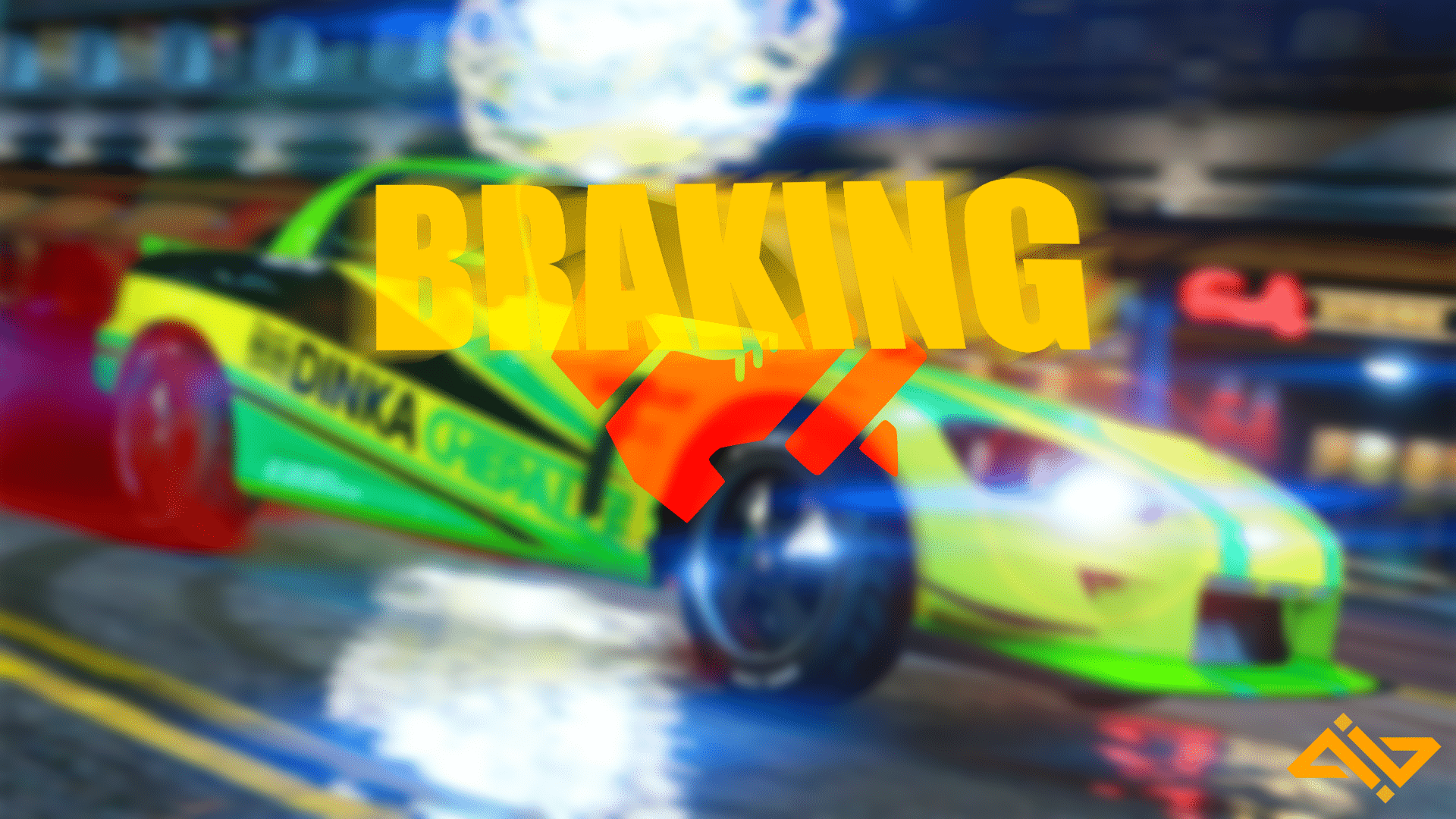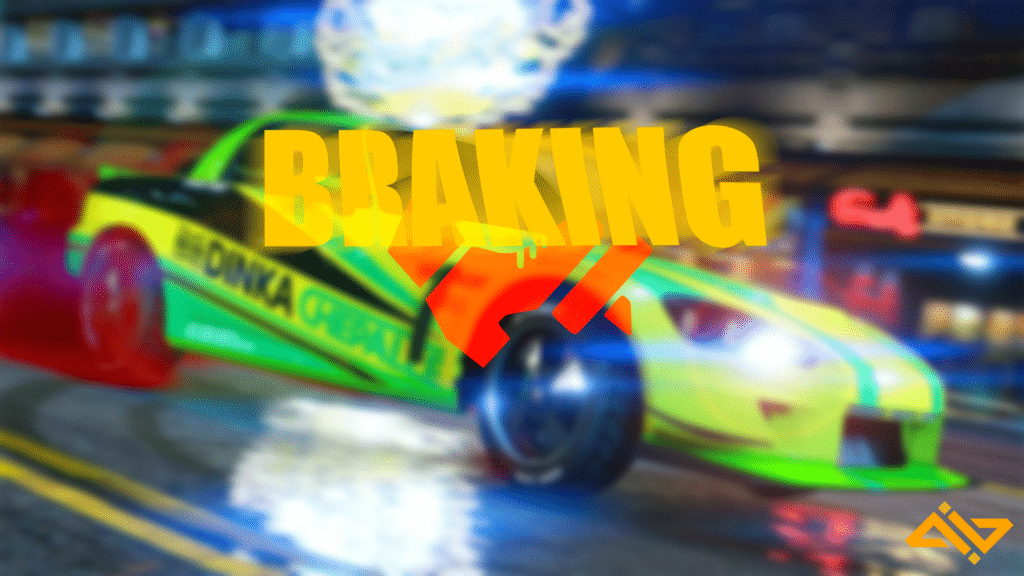 Your brakes are one of your most essential tools for drifting. Braking is what causes the car to drift in the first place, but you need to know when to take your foot off the brake. Ideally, you will want to hit the brakes once to initiate a drift, then immediately let go; any more could potentially turn a drift into a simple emergency stop!
Steering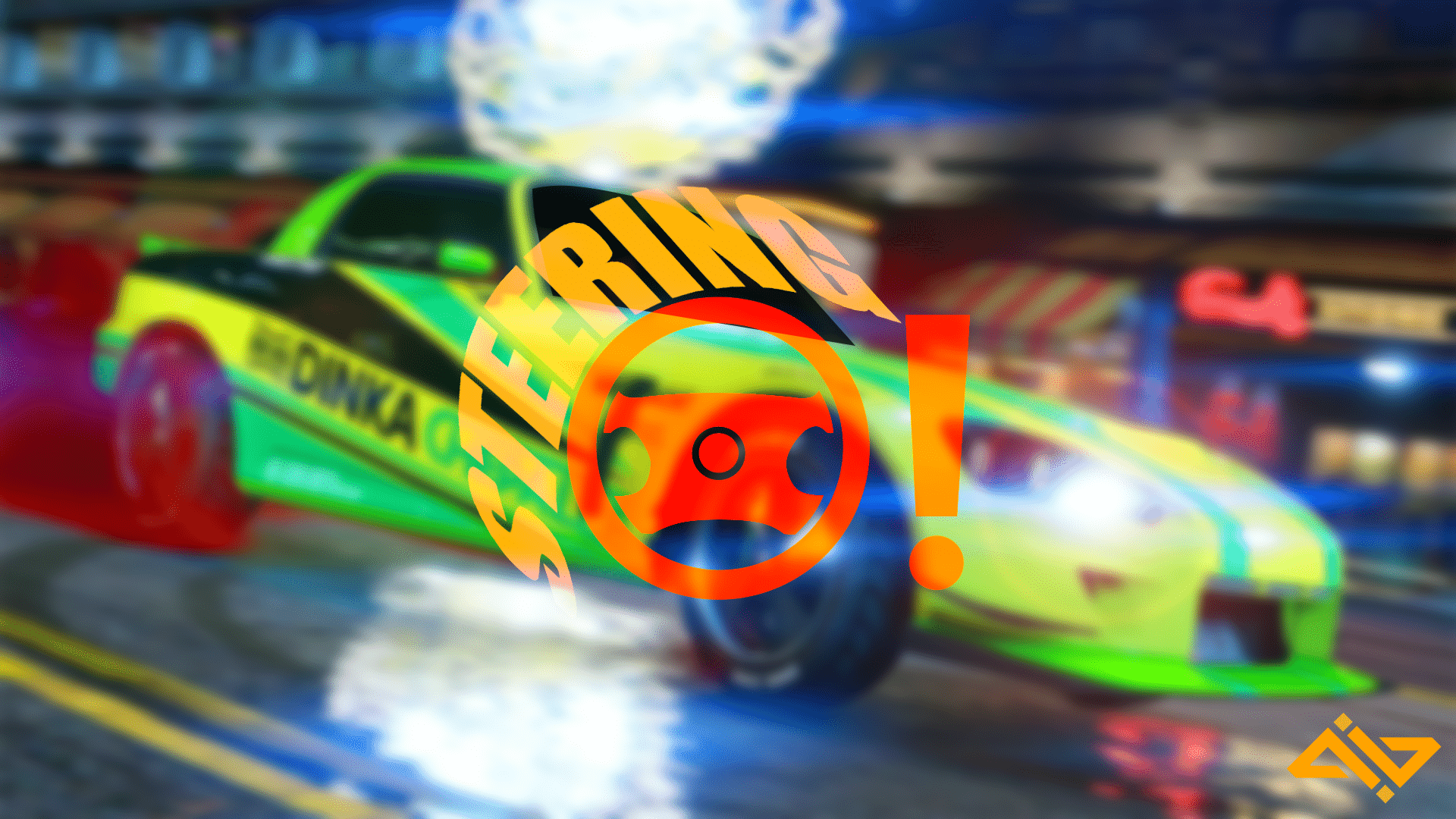 A technique that is known as counter-steering, which is employed in real life to achieve a drift, also applies to drifting in GTA 5. Don't worry, it's not as complicated as it sounds.
To counter-steer you just need to 'turn your steering wheel' (move the joystick) in the opposite direction to which you wish to turn. Basically, if you're drifting to your right you must turn as if you're steering to the left.
Control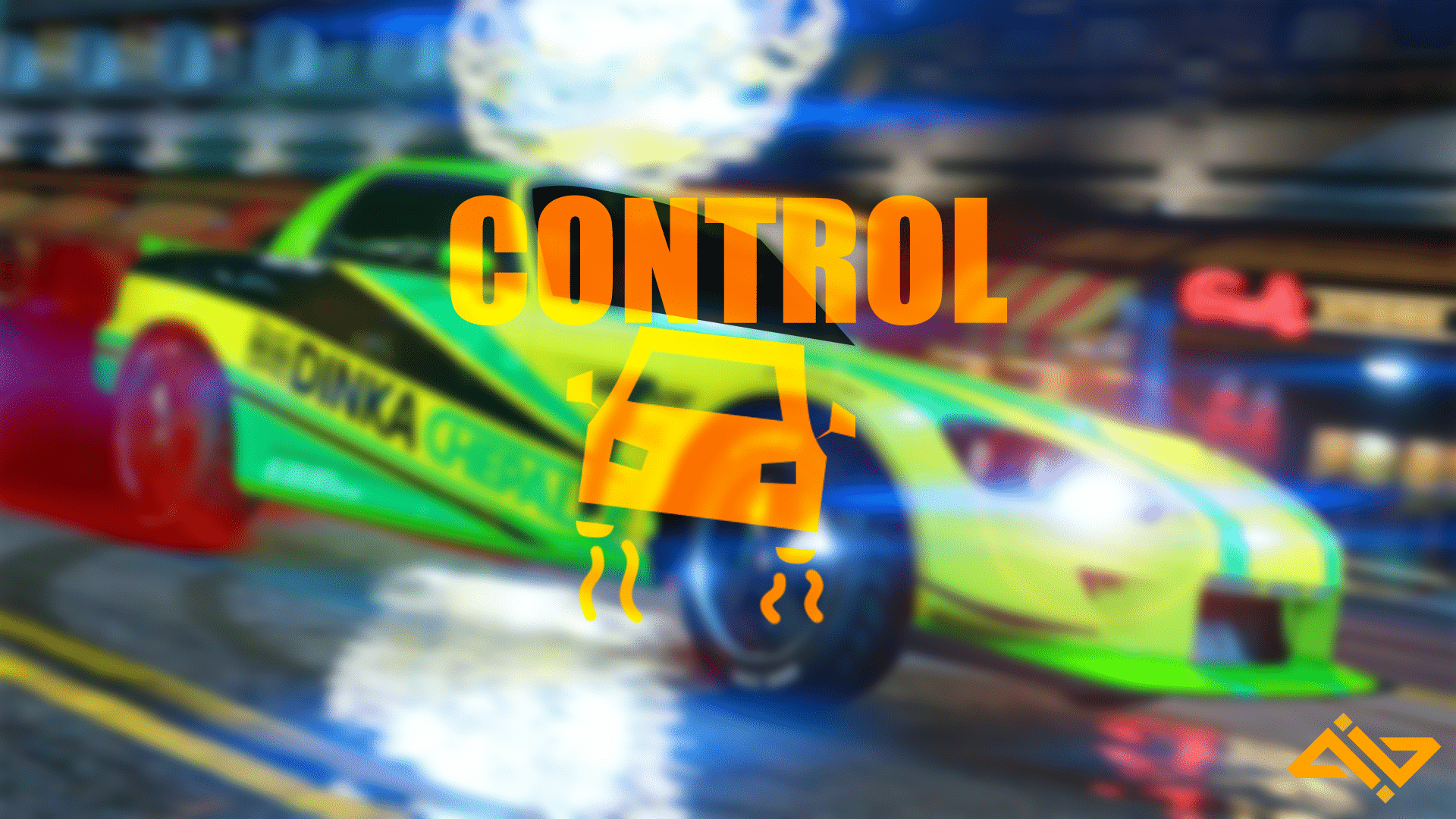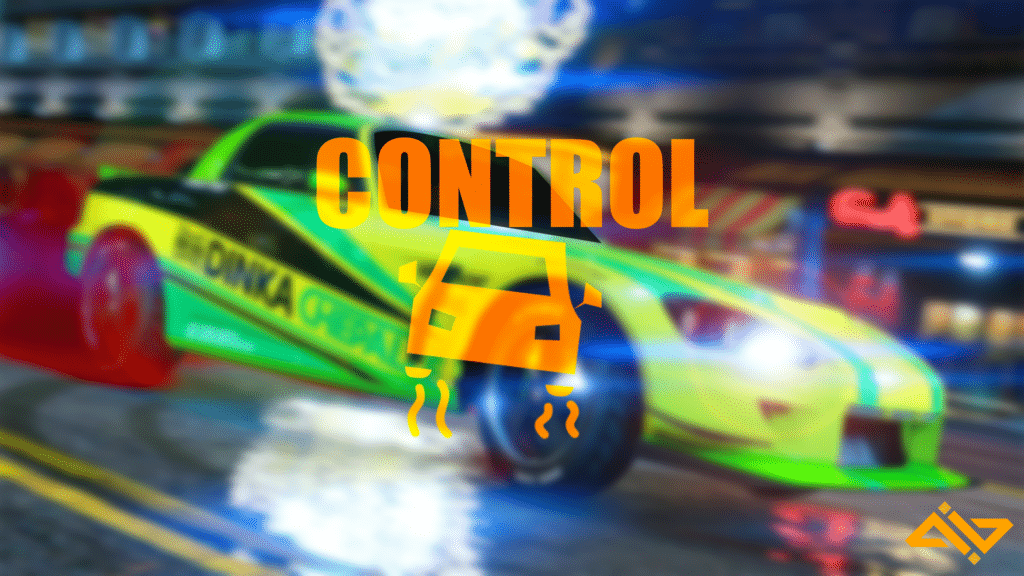 This is the part where having good handling pays off. To finish a drift and regain control of your vehicle you simply need to begin throttling the car to regain traction on whatever surface you're drifting on. It can often be hard to perfect this immediately, but with patience, over time it'll be the easiest part!